Bernie Sanders has just announced he will be dropping out of the US Presidential election.
Bernie Sanders was been giving Trump a run for his money.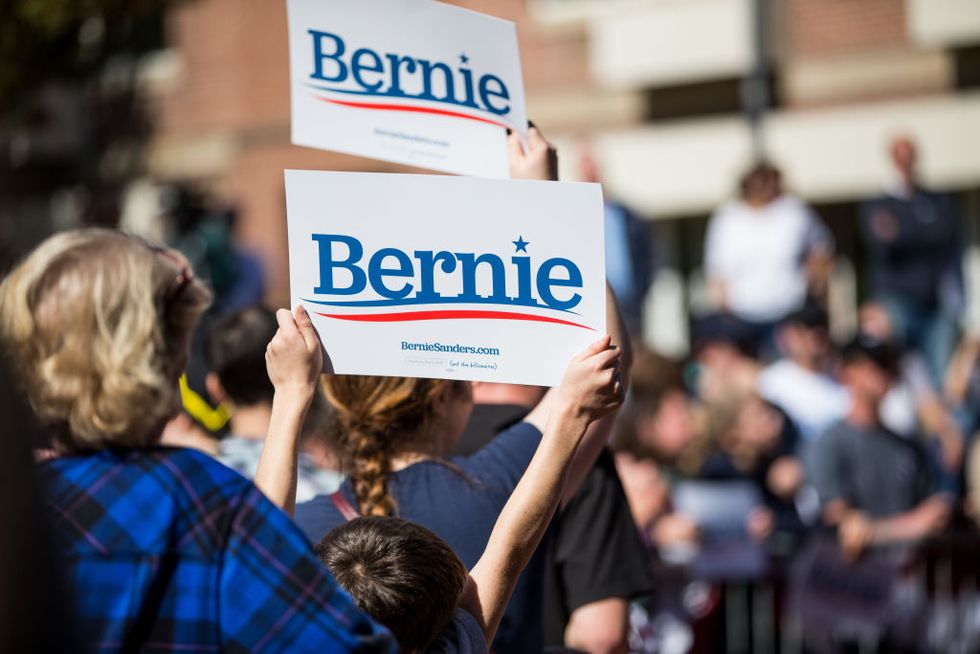 via: Getty
Bernie Sanders certainly took the 2020 presidential campaigns by storm.
He became the face of the democrats.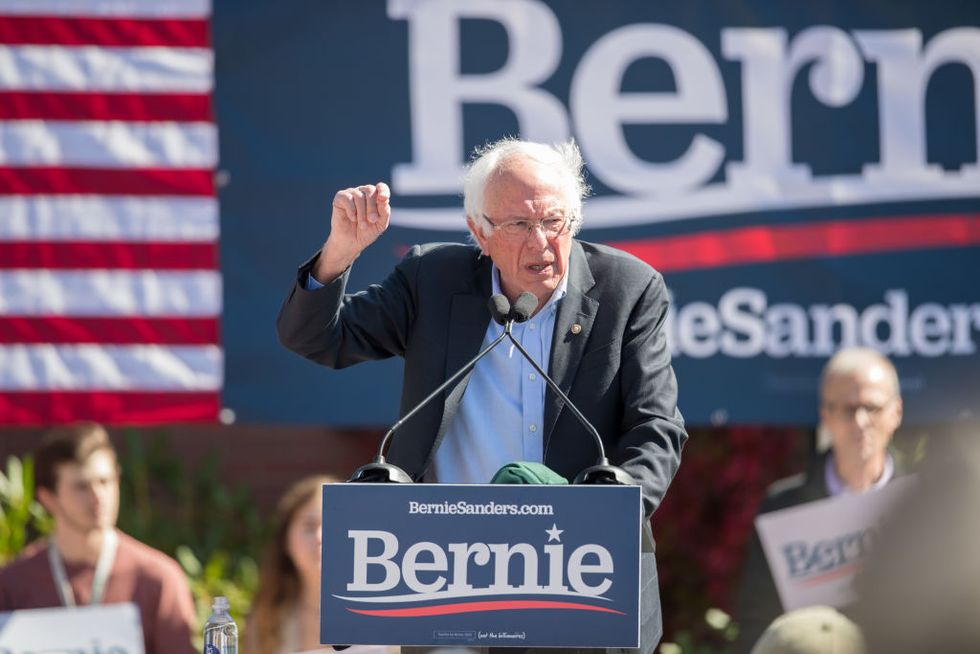 via: Getty
Sanders, who hails from Vermont, was Congressman from 1991 to 2007 and is the longest-serving independent in U.S. congressional history.
And he was firmly in the running for President.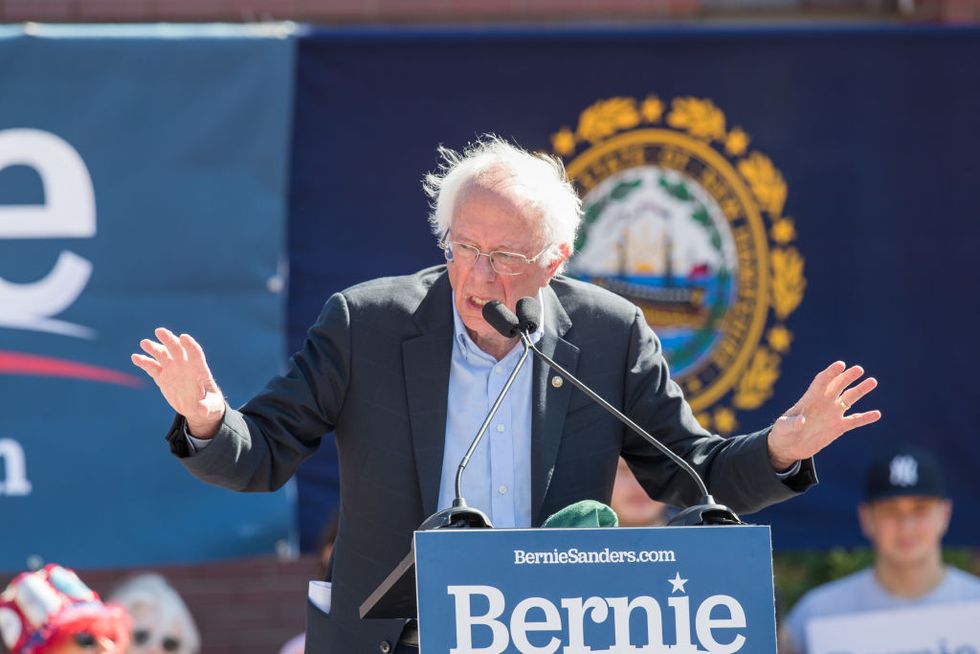 via: Getty
Again. Since his first and long-shot 2016 presidential bid, Sanders has been a leading ideological voice in the Democratic Party, despite his independent status in the Senate.
He made many promises.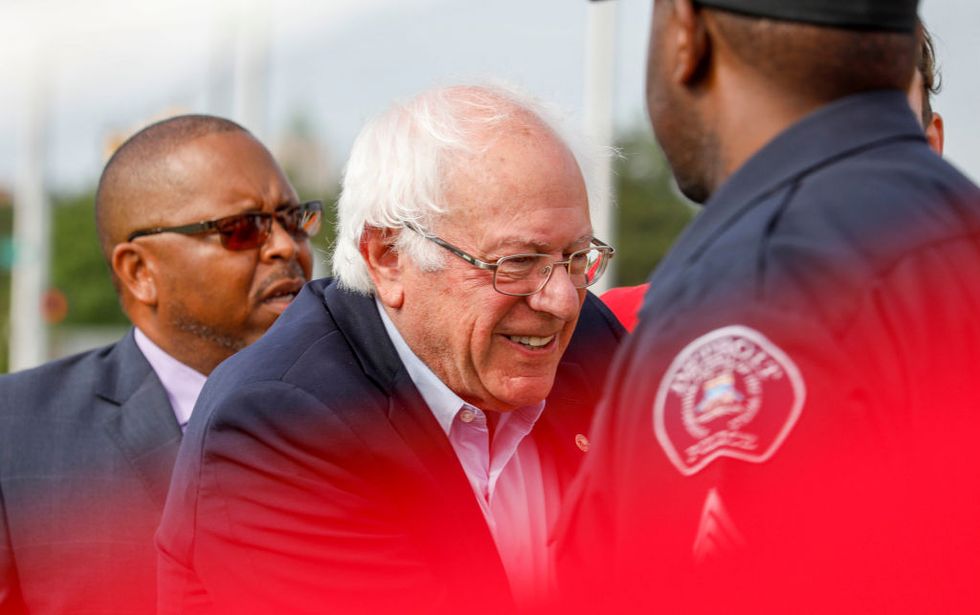 via: Getty
Sanders pushed for a $15 per hour minimum wage and urged major companies to give their workers raises. He also slammed the Republican tax plan passed in December 2017, calling it an unnecessary boon to corporations and the wealthy. To address growing wealth inequality, Sanders wants to expand the estate tax.
But there was one promise that stuck out more than the rest...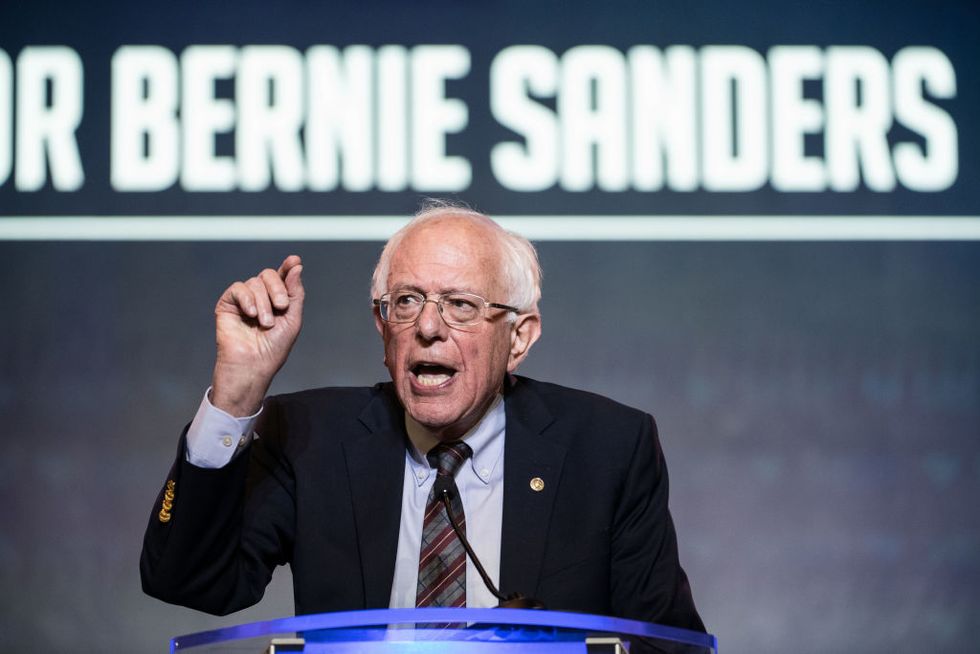 via: Getty Images
Sanders pledged to scrap all $1.6 trillion of US student loan debt. As first reported by the
Washington Post
, he announced that he has a plan in place to help accommodate his promise. However, he has been known to make some outlandish claims in the past.
According to "Politifact," this wasn't Bernie's first wild statement.
"
Politifact
" has been keeping a record of all the false statements that Sanders has made in the past... and there are quite a few.
"Not one Republican has the guts to recognize that climate change is real."
Okay, so I know Donald Trump would rather just ignore the fact that the Earth is being destroyed by global warming, but not all Republicans have claimed this. Even when Sanders had the chance to clarify his definitive statement, by targeting it towards the candidates running for President, he chose to stick with his original comment.
He also said: "We spend twice as much per capita on health care as any other nation on Earth."
Pretty bold claim there. This one was a bit of a tricky one because it's almost true, but not in the way that Sanders phrased it. Figures from The World Health Statistics (2009) show that the US is in the top 5 nations when it comes to spending money on healthcare, but it is nothing close to double other countries' spending as Luxenberg and Monaco spend over 6 thousand dollars per capita just like the US.
But, despite all of the questions, Sanders pushed on with this ambitious idea.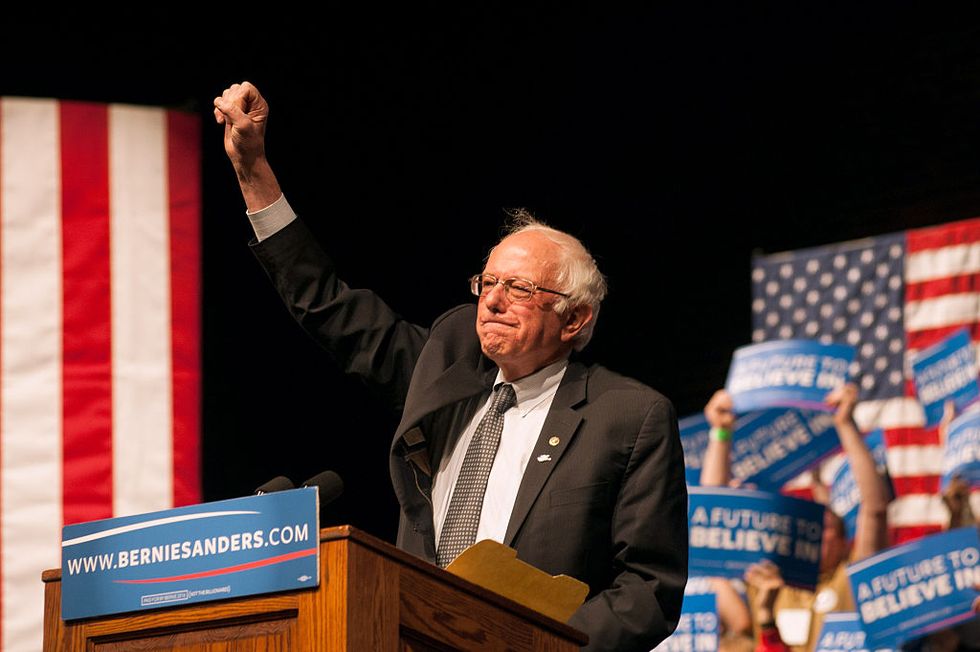 via: Getty Images
In 2016, he introduced a legislation - the "College For All Act" - that would make public colleges
free
for students. He managed to rack up a couple of extra voters with this policy, but it still wasn't enough to progress further.
So who would paying for it?
One trillion dollars isn't pocket change that can just be acquired, but, according to Sanders, he had a new tax plan on financial transactions. This tax plan was supposed to raise more than 2 trillion dollars over the next 10 years, by implementing fees on stock trades.
Here's what Sanders tweeted about the issue:
If we could bail out Wall Street, we sure as hell can #CancelStudentDebt.

— Bernie Sanders (@Bernie Sanders)1561384016.0
He said that if we could "bail out" Wall Street, then we could easily "#CancelStudentDebt." This tweet received over thirteen thousand likes since it was posted. A lot of people seem to be on board with this idea, expressing how student debt wrecks their lives.
All in all, it was a risky promise to make, but the benefits sound extremely appealing.
With a policy like this, Sanders was always going to gain some attention, but with that attention comes pressure...
For a while, the future of his campaign hung in the balance...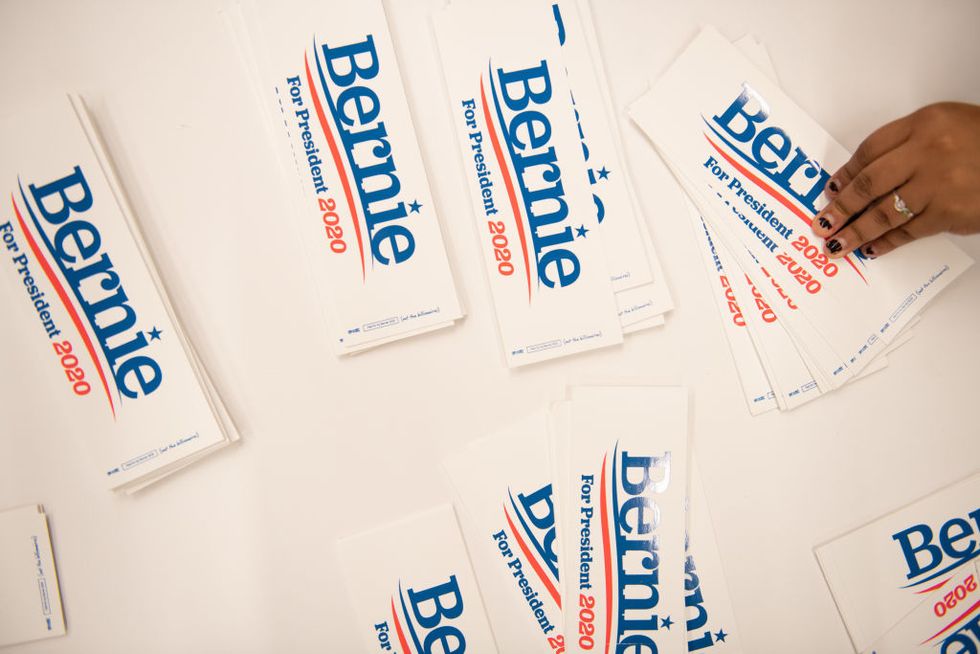 He was hospitalized in October, putting his campaign on a sudden halt.
The senator underwent heart surgery.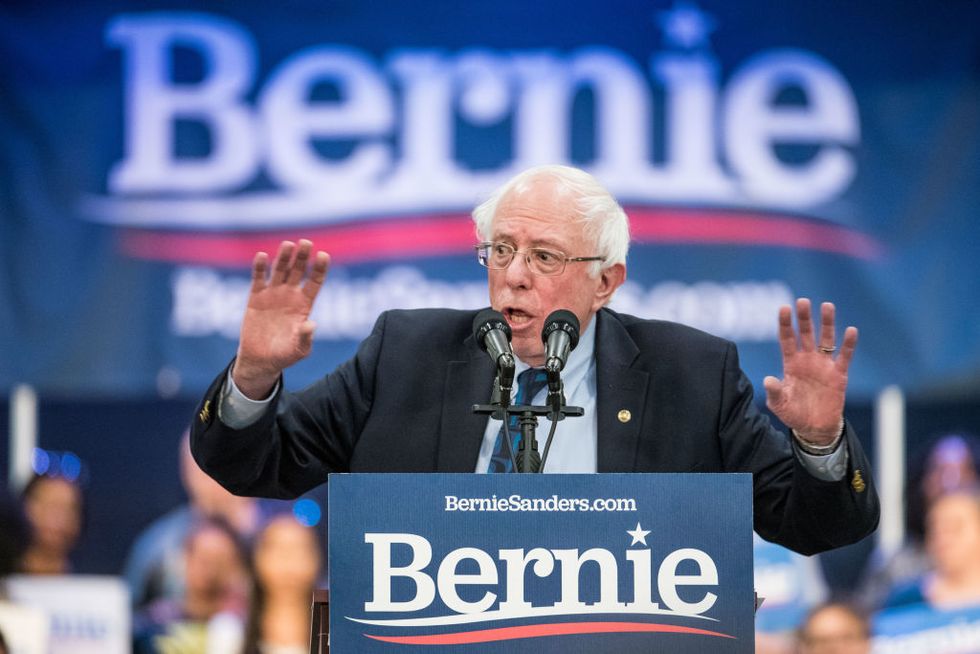 Sanders was at a campaign event in Vegas when he began experiencing chest pains. He was taken to a hospital, where tests revealed he had a blockage in one of his arteries.
Jeff Weaver, a longtime adviser to Mr. Sanders, spoke out about his condition.
via: Getty
"During a campaign event yesterday evening, Senator Sanders experienced some chest discomfort. Following medical evaluation and testing he was found to have a blockage in one artery and two stents were successfully inserted. Senator Sanders is conversing and in good spirits. He will be resting up over the next few days. We are canceling his events and appearances until further notice, and we will continue to provide appropriate updates."
Surgeons inserted 2 stents to clear the blockage.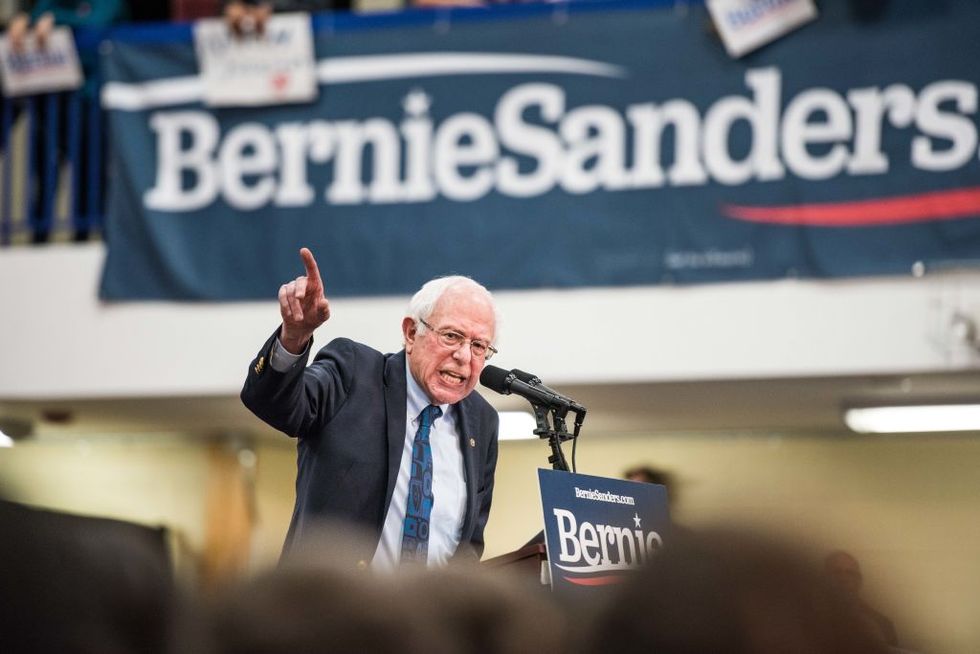 And all seemed to be well.
But now there's been another update.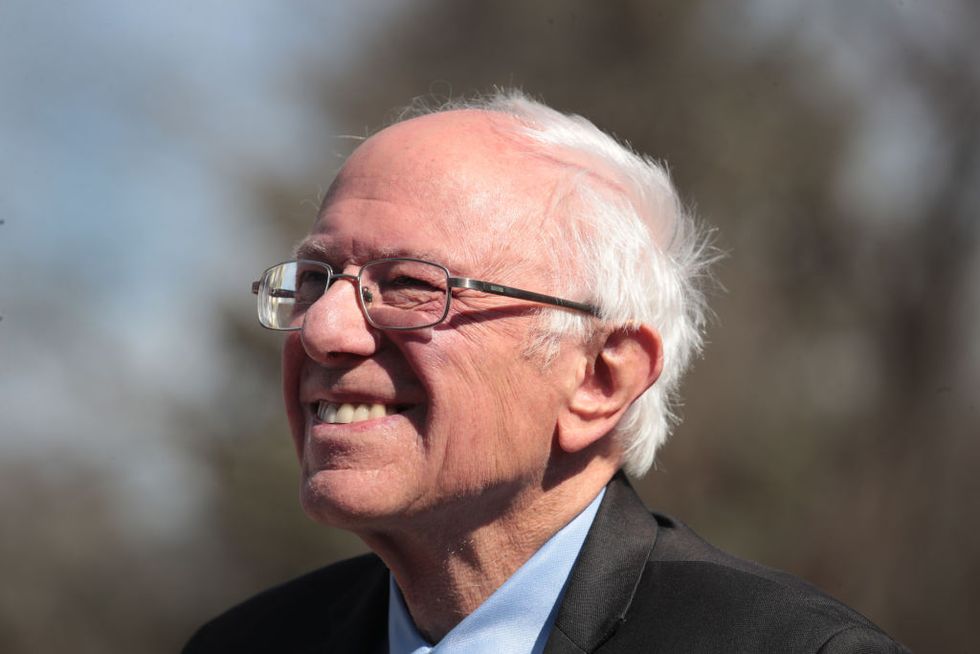 via: Getty Images
And it's a heartbreaking one for many.
The Democratic candidate made the announcement today that he is ending his running in the Presidential campaign.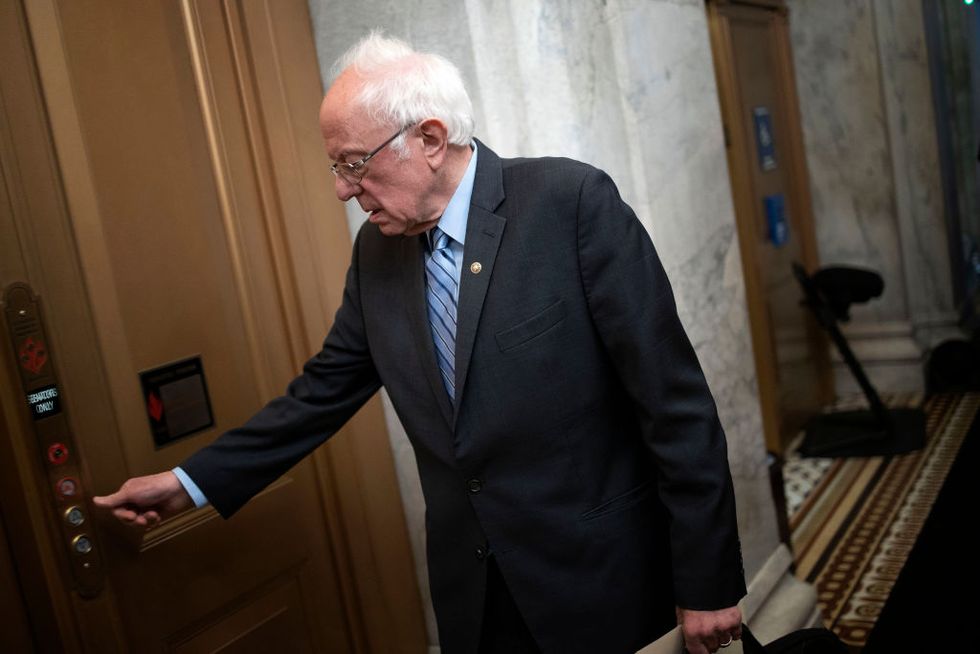 via: Getty Images
He has withdrawn after a series of losses to Joe Biden, who now looks set to be the chosen Democratic candidate for the election against Donald Trump.
Many have been devasted by the news.
Bernie 😞

— Samantha Ravndahl (@Samantha Ravndahl)1586360270.0
But one man is... well, the 
opposite
of devasted.
Our President, of course!
Trump tweeted almost immediately after news of Bernie's announcement spread.