No one can forget the classic '90s rom-com, My Best Friend's Wedding. From the iconic "I Say a Little Prayer for You" scene to the now-famous line, "Choose me, marry me, let me make you happy!" this movie is chock-full of quotable, memorable and absolutely impossible-to-forget moments.
So when we heard Entertainment Weekly had gotten the cast together to reunite and share secrets, well, we were on cloud 9. And here's how it all went down...
Look at these gorgeous, smiling faces!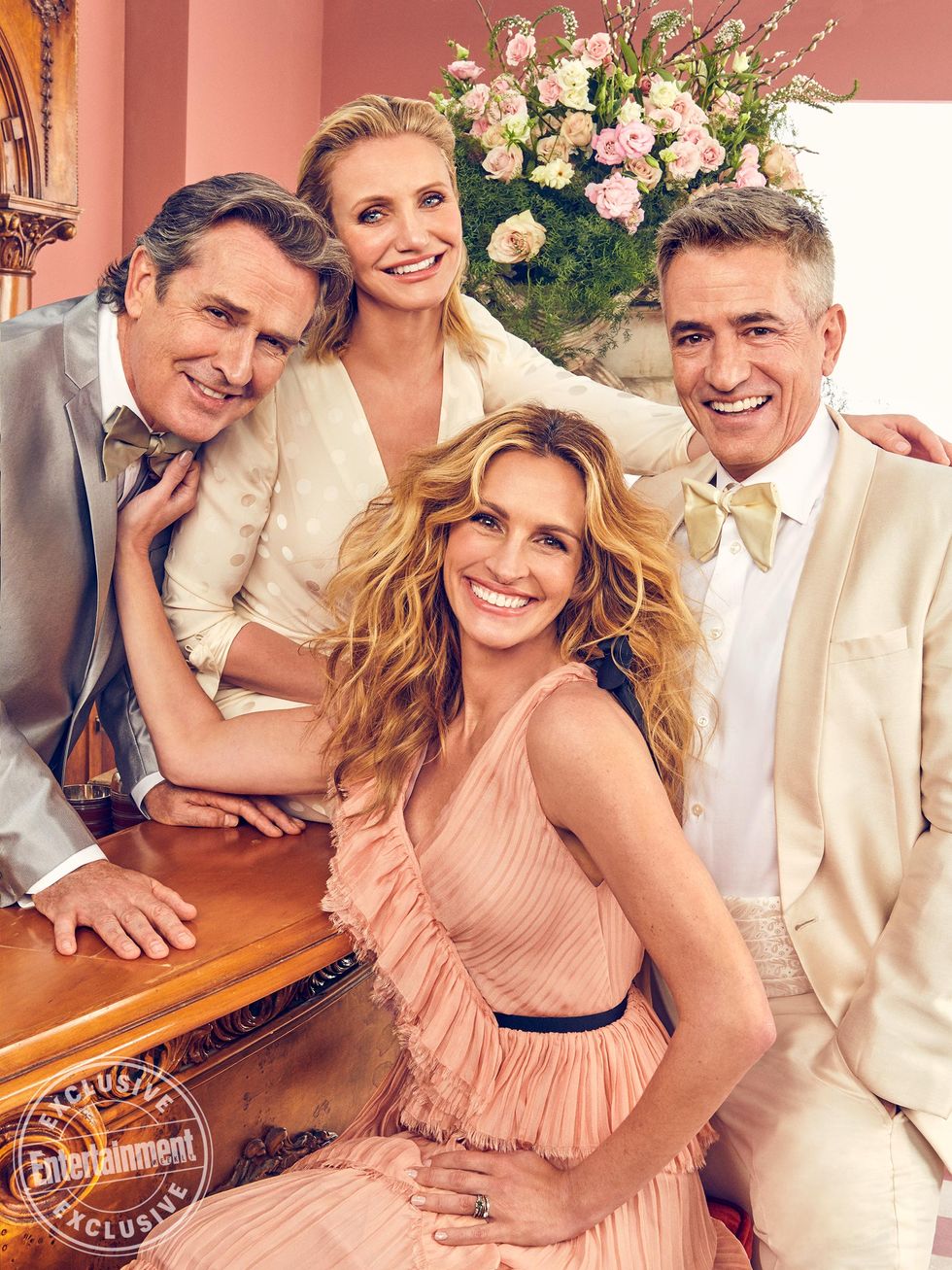 via: Entertainment Weekly
Cameron Diaz, who is now married to Good Charlotte frontman, Benji Madden, told
Entertainment Weekly
, "My sister-in-law [Nicole Richie] is obsessed with this movie. We went to Chicago, like, a year and a half ago, and she took me to every single [location]. She's like, 'Remember when you were walking down the street right here and then…' It was so much fun. I was like, 'Yes, I think I do.' She's like, 'I do, and it really means a lot to me, so I would like for you to pretend like you do.'" The idea that Nicole Richie is fangirling over Cameron Diaz's character is just too cute. Goes to show you that even famous people still get star-struck!
But then again, how could you not be starstruck?!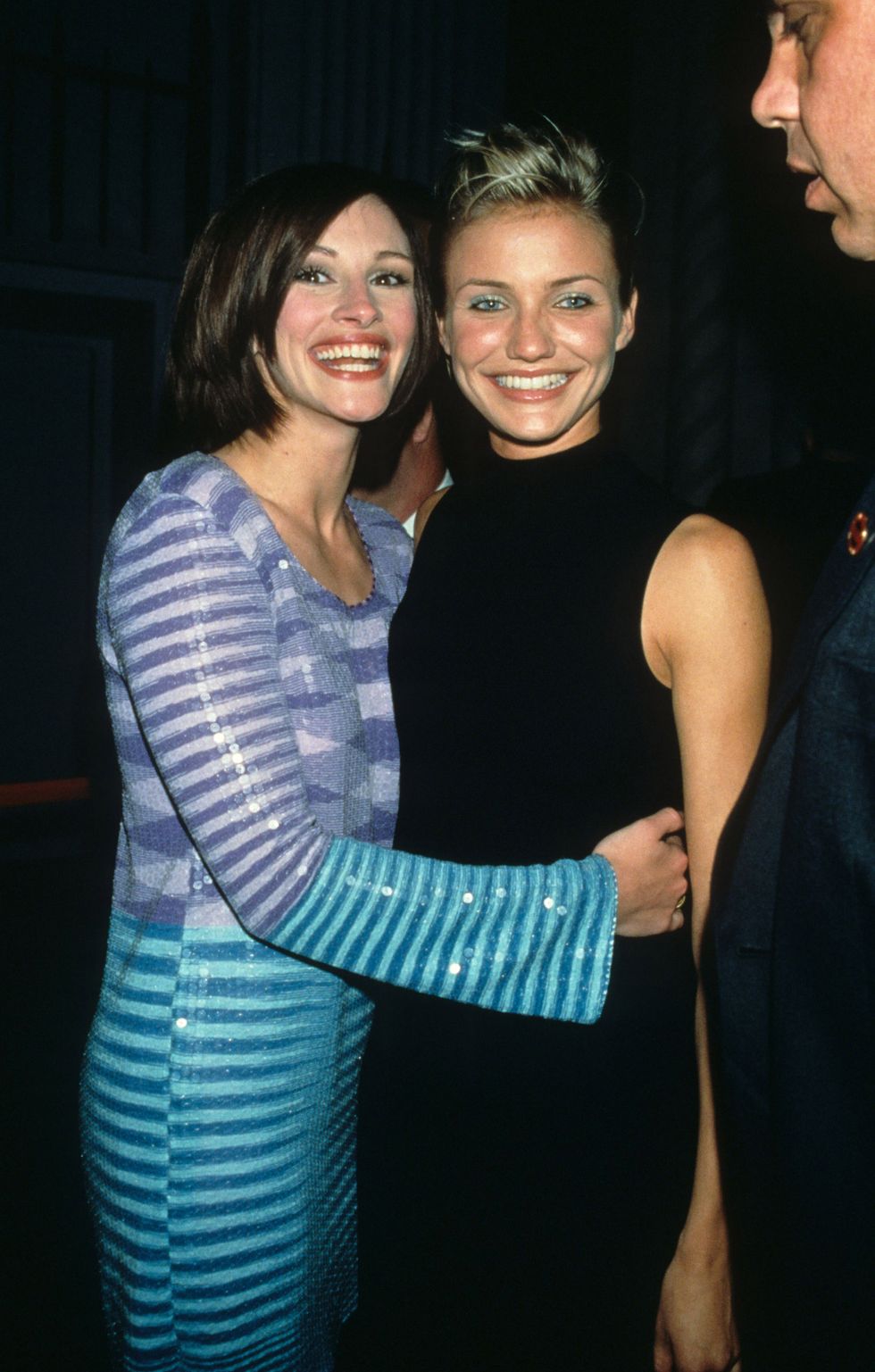 Look at these stunners! This is a great throwback photo of Cameron Diaz and Julia Roberts at the premiere of
My Best Friend's Wedding
in 1997. Aside from the bell sleeves, silver eye shadow, and the sleek bob haircut, I think it's safe to say these two look exactly the same.
They totally do! And here is my response to anyone who tries to tell me otherwise:
Seriously, they're flawless and you know it. OK, let's get back to the reunion photos...
Here, Julia Roberts and her costar Rupert Everett share a sweet moment over some champagne.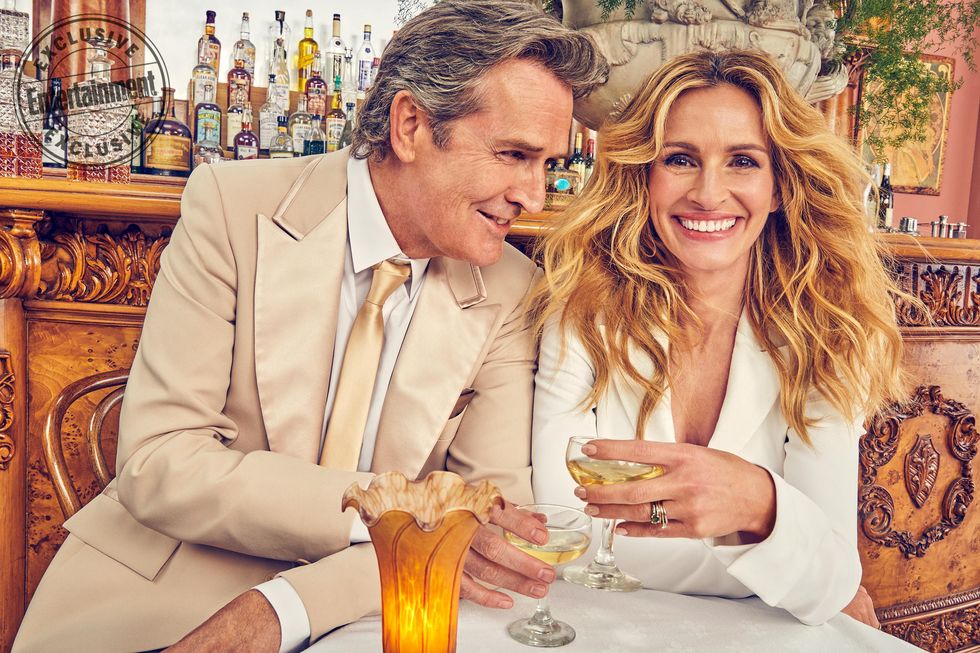 via: Entertainment Weekly
Everett shared, "Everybody clicked on screen straightaway, and you could feel that. And for me, it was magical. But the last time I saw it, it kind of made me cry just thinking of how magic that time was, that summer.
"
It sounds like this movie was pivotal for everyone involved. No wonder it has been such an enduring classic!
Speaking of crying, this line made me tear up.
If you haven't seen the movie before, here is a quick run-down: Julianne Potter (Julia Roberts) is in love with her best friend Michael (Dermot Mulroney), who is getting married to a 20-year-old girl named Kimberly (Cameron Diaz). So what is Julianne to do? As you can imagine, there's a lot of drama.
But it sounds like the ultimate love triangle, right?
Oh, and of course, Rupert Everette is also thrown in the mix! He plays Julianne's friend (and fake fiancè), George.
While the film is a cult-favorite in the romantic comedy genre, it's also a story about friendship.
And it's even better to know that the cast themselves were friends in real life. You can tell that they have some great on-screen chemistry in the film.
And they also resemble a fine wine — better with age!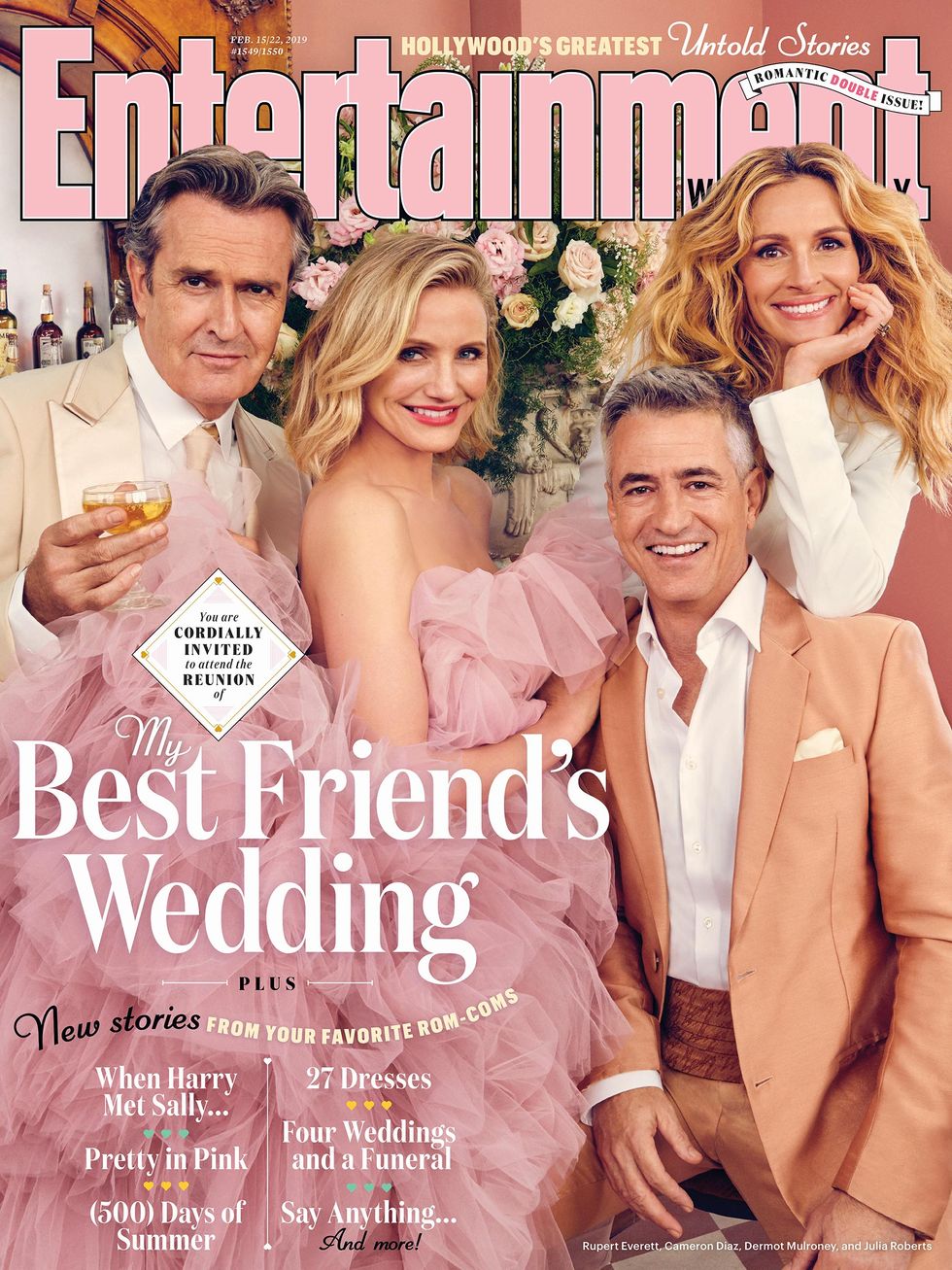 via: Entertainment Weekly
Dermot Mulroney had a hilarious story about filming the boat scene that takes place on the Charles River. He told Entertainment Weekly, "We're going under numerous bridges, so pretty much every bridge or maybe every other, somebody leans down and yells, 'Julia!' during the filming. We'd either pause or just blaze through like you do. Then, like the eighth trip down the river somebody yells, 'Hey, Dermot!' and I was like, 'Yes!' I look up and it's, like, a friend from college, which didn't really count. I go, 'Hi, John.'" Ha!
We just can't get enough of this cast!
Is My Best Friend's Wedding one or your favorite rom-coms? Share this with your best friend, maybe they'll get a kick out of it!