Beyoncé Knowles is often cited as the Queen of modern day pop, with her empire spanning the globe, making her one of the most successful artists in our world. But it has recently been announced that two full albums have been released on Apple Music, Spotify and iTunes, and they sound eerily familiar to our Queen Bee. Released by artist Queen Carter, the albums have had Beyoncé fans losing their minds with excitement, as it appears that the albums are some of the artist's earliest, unreleased solo work. It looks like Christmas has come early, and the fans are going nuts about it.
It all happened on December 20th.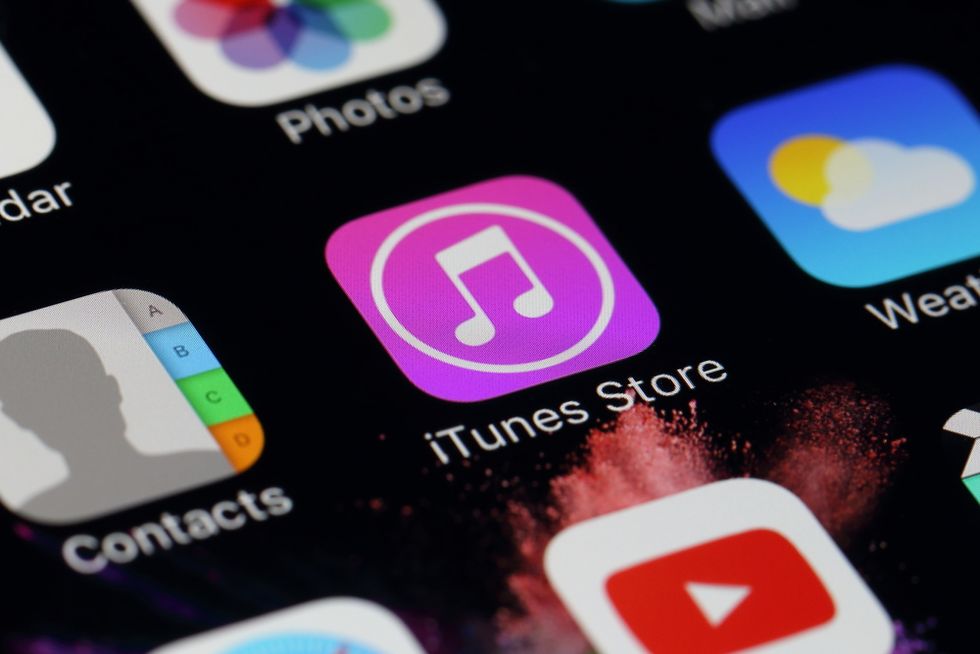 via: shutterstock
On December 20
th
, it was discovered that two new albums had been released on various music streaming platforms, each one featuring about ten songs each.
But who was the artist?
The artist credited for the work was simply referred to as Queen Carter, although it was clear that the songs belonged to another well-loved musical artist.
You may have heard of her.
Listeners of the songs couldn't help but notice how the artist's voice sounded similar to that of Beyoncé Knowles. The albums themselves also had many similarities and allusions to Beyoncé's previously unreleased work.
The clues were already there.
One of the songs "What's It Gonna Be" had previously been released in 2003, not long after Beyoncé had begun to solo career away from Destiny's Child.
Another track alluded to Beyoncé's interesting film career.
The second album, Have Your Way, also included a song called "Hey Goldmember", which you may recognise from the film Austin Powers: Gold Member – a film that starred the famous singer in one of the leading roles.
The albums also held other, more modern tracks.
On the album Back Up, Rewind, there is a song called "Twerk" which must have been composed sometime recently, as the dance move has only been recognised in the last ten years.
There are also some emotional numbers.
Being Beyoncé, the albums also include more touching material, such as "Black Culture" and "Forever to Bleed". Which give a more personal look into the artist's life and heritage.
And of course, fans are freaking out.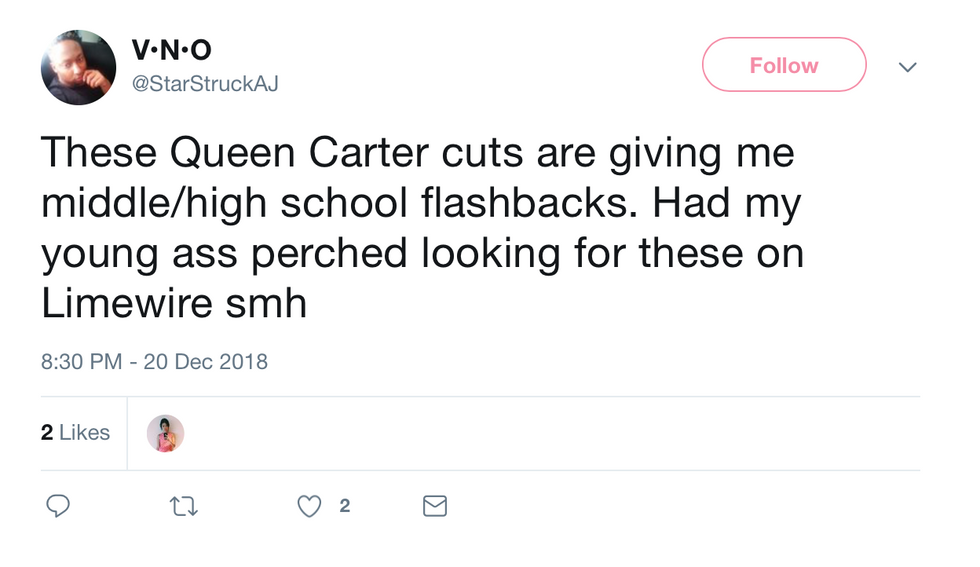 via: twitter
Word of the albums had fans freaking out at the prospect of sampling new and unreleased Knowles music.
But is Beyoncé behind the release?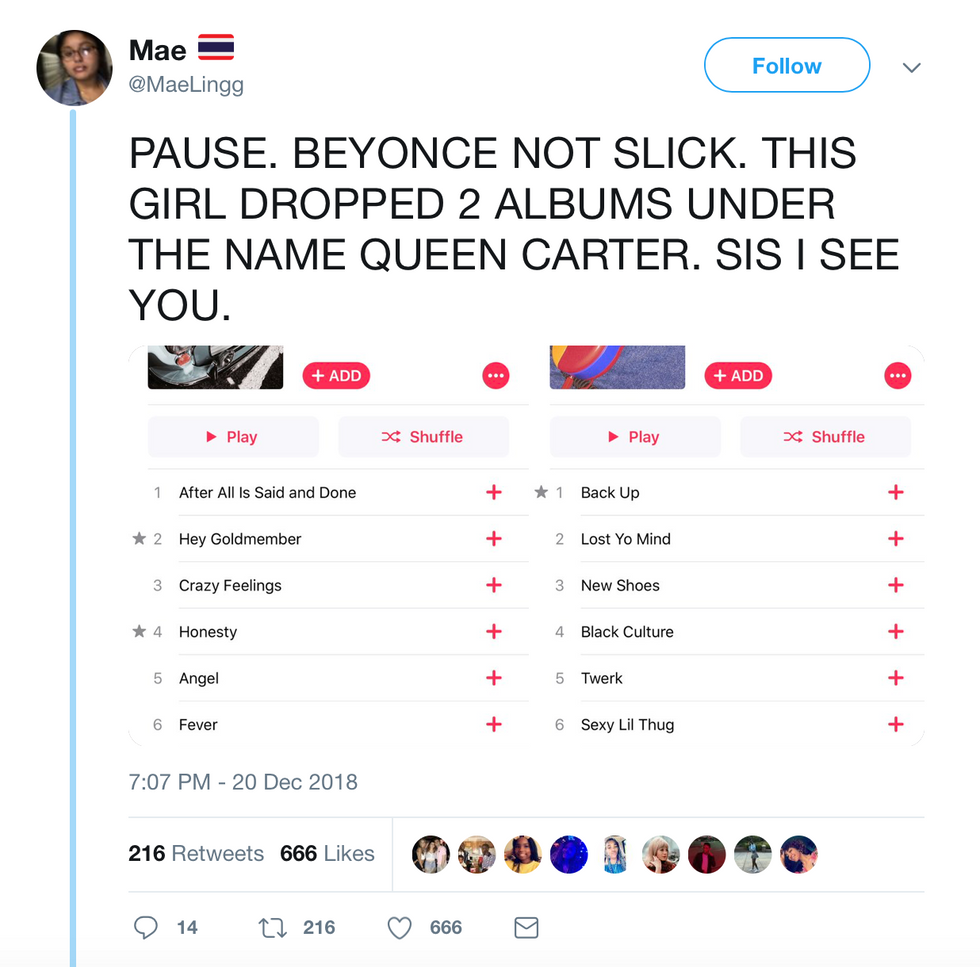 via: twitter
Some fans believe that Beyoncé herself may be behind the release. Although no one  in sure about that. And the Queen Bee herself has yet to come forward about the leak.
But who cares?
But I bet those fans don't really care how these albums found their way into the world, just as long as they have new tunes to dance to and new music to love.