There are some celebrities that just seem to perfectly walk the line between privacy and fan service - and no one does it more skilfully than Beyonce. From her origins in legendary R&B outfit, Destiny's Child, to her ingeniously elusive relationship with Jay-Z, she manages to give us just enough to always keep fans wanting more.
For a while, she's been a little off the celebrity news radar - but her casting as the voice of Nala in the upcoming live-action The Lion King remake has put her firmly back in the spotlight. In fact, just last week, fans saw her first red-carpet appearance in a whopping three years, at the Los Angeles premiere. And, determined not to fade from view anytime soon, Bey managed to upstage herself at the London premiere by going for a very risque outfit.
Born in Houston, Texas, in 1971, Beyonce is truly a living legend.
She first rose to fame in iconic '90s R&B girl group, Destiny's Child, alongside Kelly Rowland and Michelle Williams - providing, for many of us, a soundtrack to our youths.
The group had a myriad of huge hits.
Even more casual fans have to admit that "Booylicious," "Independent Woman," and "Say My Name," still go hard. Truly, Destiny's Child represents the golden age of R&B.
All three are undeniably talented.
But there was really only one breakout star of the group. Beyonce decided to launch her solo career in 2002, with her first incredible single "Crazy In Love," featuring future-husband, Jay-Z.
Destiny's Child sometimes still get back together.
They didn't officially break up until 2006, and clearly remain on good terms, reuniting from time to time, blowing the internet away with every flawless performance.
Beyonce is nothing short of a queen.
She's managed to build an empire for herself and for her family through the virtue of incredible hard work and super-smart creative choices. And she doesn't look to be stopping any time soon.
Beyonce is also part of one of the most insane power couples out there.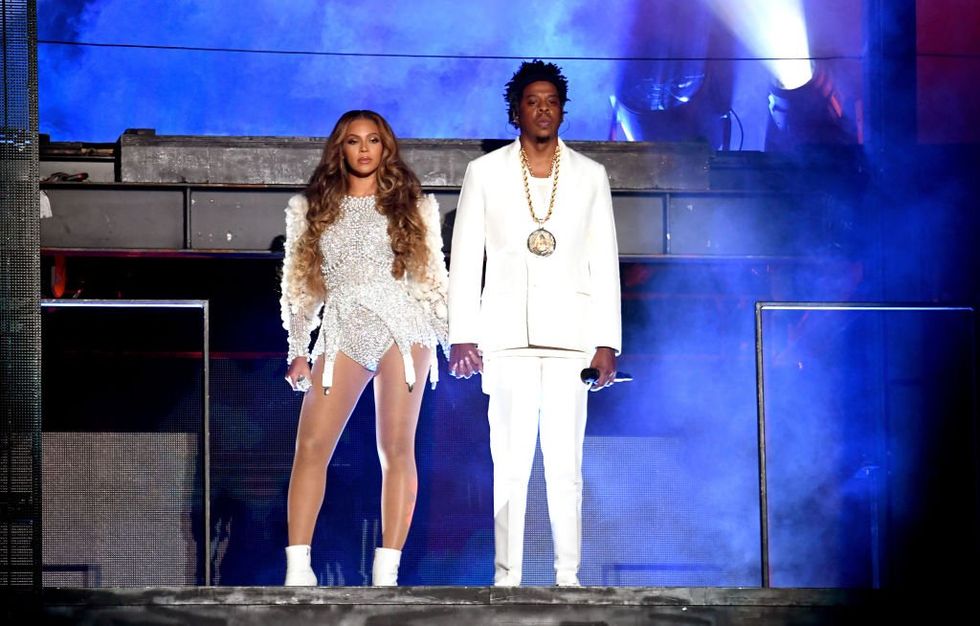 via: Getty Images
The pair met around 1998, but didn't begin dating until 2001, going public in 2003 with their duet "03 Bonnie & Clyde." The couple married in 2008, and share three kids together.
Though their relationship hasn't always been plain sailing.
In April 2016, Beyonce dropped her visual album, Lemonade, which was filled with lyrics alluding to Jay-Z having been unfaithful to the star. However, the fact that it was dropped on Jay-Z's record label led many to wonder if it was more of a publicity stunt than anything else.
Beyonce is primarily known as a singer.
But it's worth recognizing just how multitalented the star is. She's also a dancer and an actress, starring in the 2006 movie, Dreamgirls, which told the story of the iconic girl group, The Supremes.
And it seems to have only wet her appetite.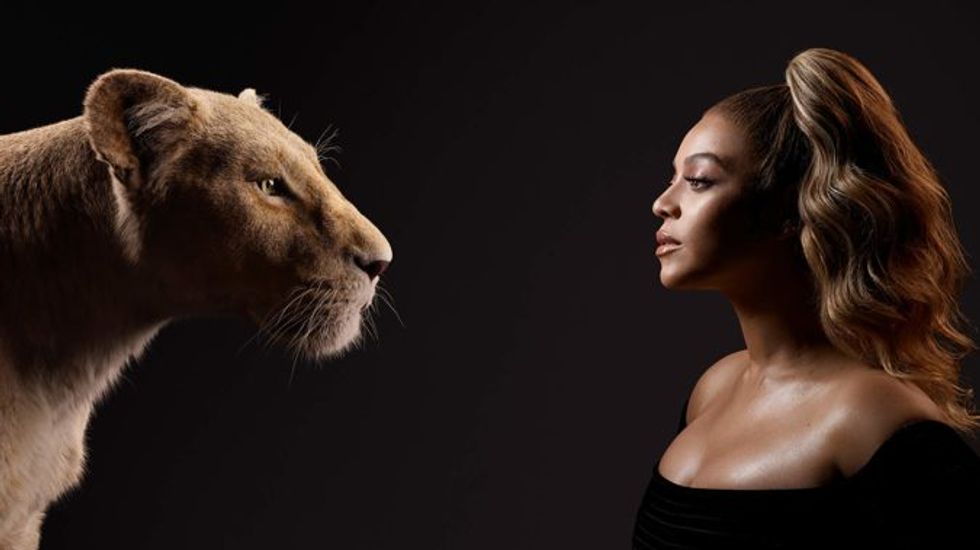 via: IMDB
As it was recently announced that Bey would be lending her iconic voice to the live-action remake of
The Lion King
. She was cast as the female lead and romantic interest, Nala, in what promises to be a huge blockbuster.
And that's not all.
The cast is star-studded.
I'm thrilled to be a part of this cast and to be in a picture with Beyoncé. #TheLionKing is coming! https://t.co/jUuyQ6YtV7

— Seth Rogen (@Seth Rogen)1562602086.0
Alongside Beyonce as Nala, the new
Lion King 
movie stars Donald Glover as Simba, Seth Rogen as Pumba, and James Earl Jones reprising his role as Mufasa.
Last week, the movie premiered in Los Angeles.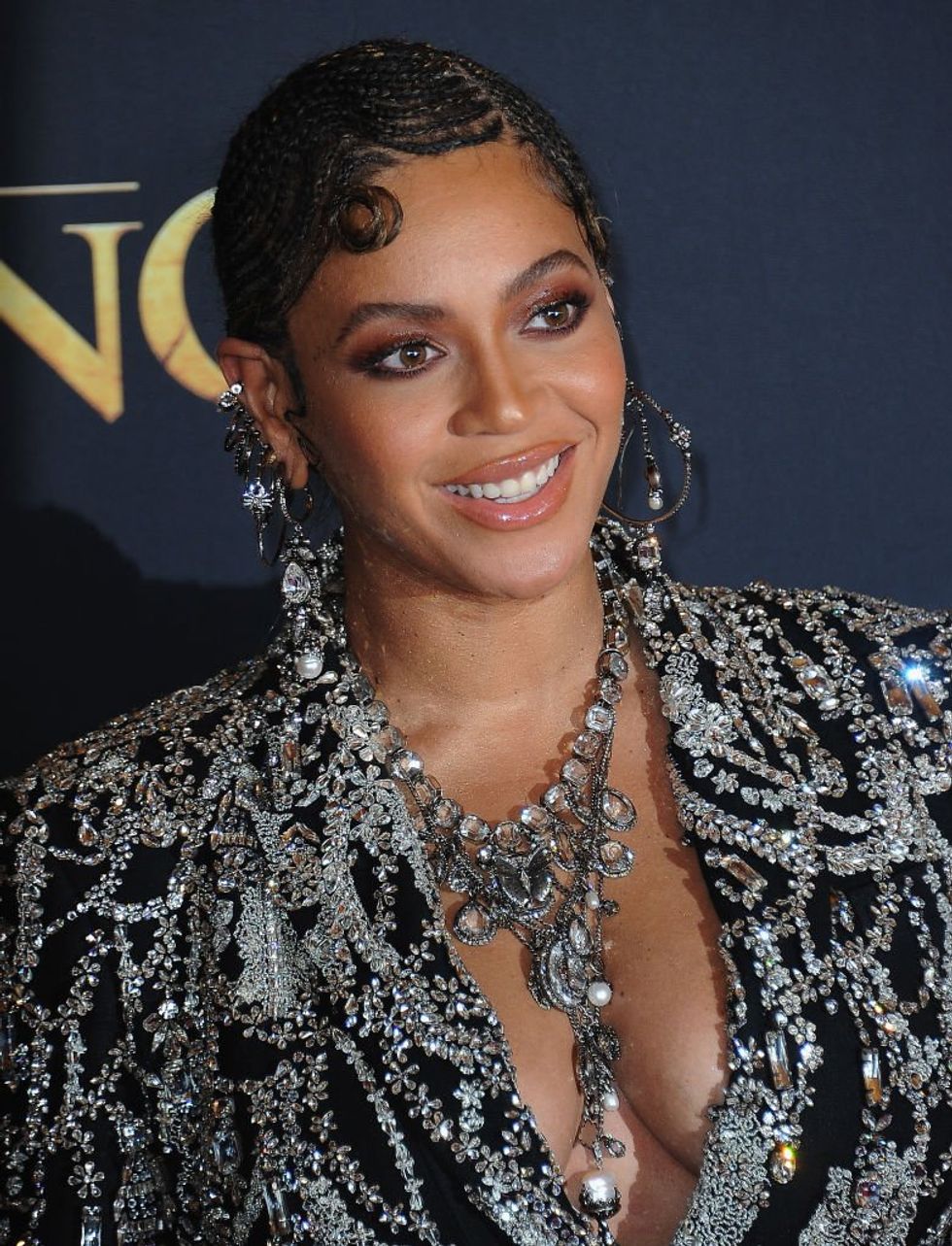 via: Getty Images
The Dolby Theatre in Los Angeles hosted the star-studded cast - but, honestly, there was only one woman that
everyone 
wanted to see.
Bey has been fairly absent from red carpet events of late.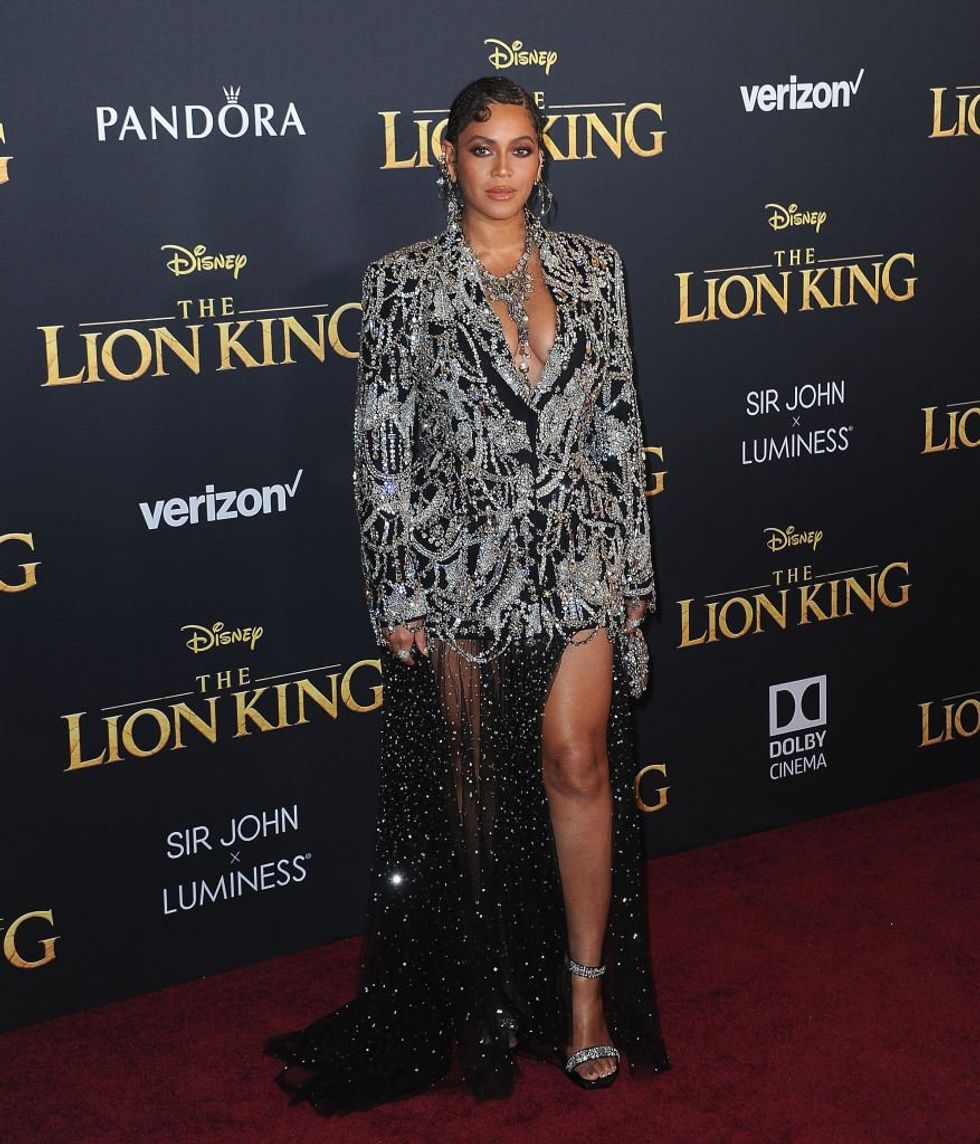 via: Getty Images
In fact, she was last seen strolling down the carpet three years ago. But no one was disappointed with her appearance, and it's clear that it was well worth the wait. She looked
amazing. 
She shared more up-close images of her look on Insta.
And Bey wasn't walking alone.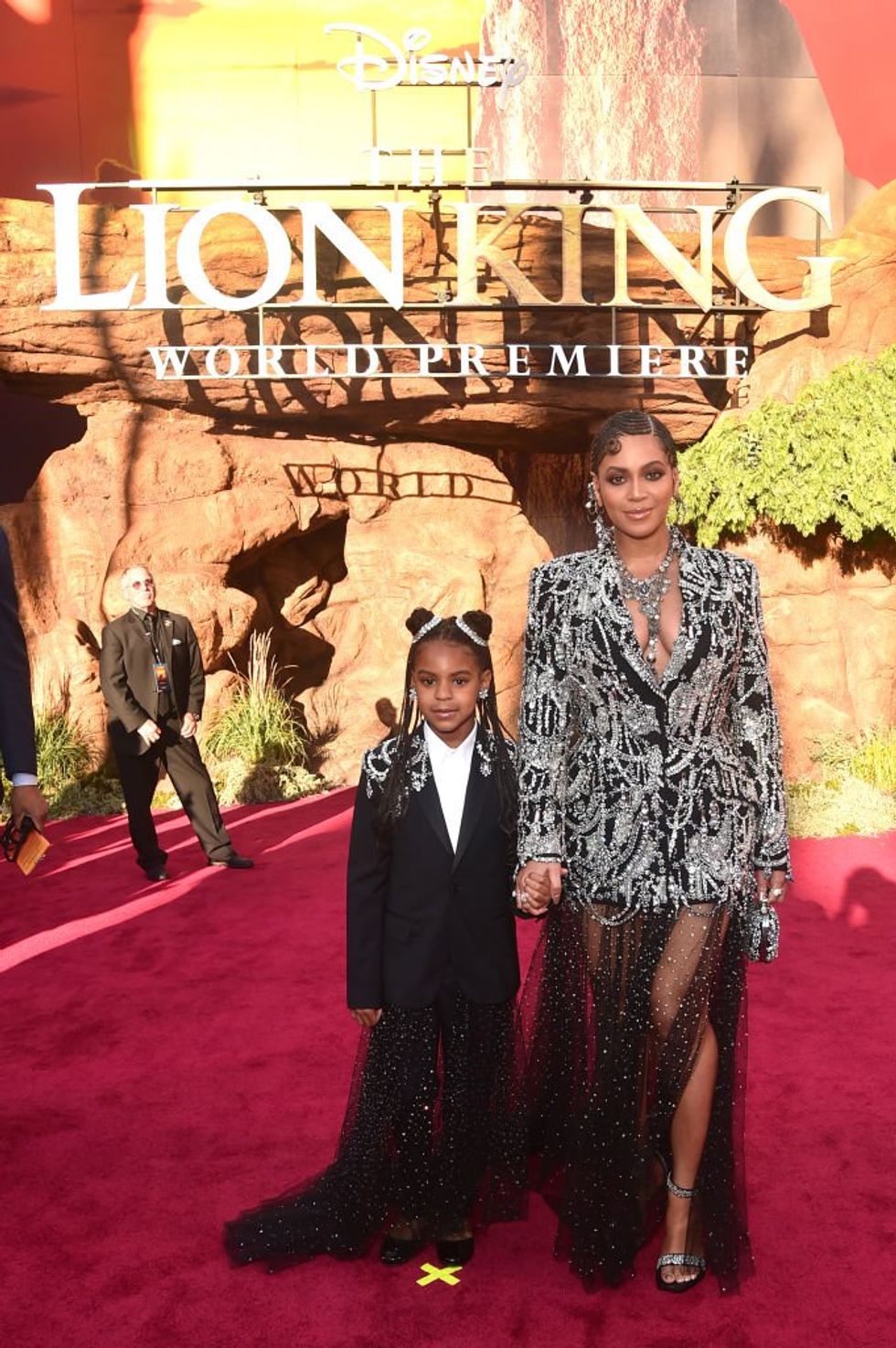 via: Getty Images
Instead of opting to take her hubby as her date, Beyonce chose to bring her daughter, Blue Ivy, as her plus one. And the pair looked incredible in their matching 'fits. But if you thought that she couldn't top this look, well, you'd be very wrong indeed.
People were super excited about Bey's appearance.
If you dont stan Beyoncé now..... I dont want anything to do with you. Shes about to be everywhere for yet another… https://t.co/MXaSq7xdk3

— JabbarLewis (@JabbarLewis)1562734572.0
But what makes it more exciting? The fact that this movie means that we're going to be seeing a whole lot more of Beyonce on the red carpet in the coming months. And her look for the London premiere has blown everyone away.
Beyonce went for a regal looking yellow gown.
Here's the family arriving.
Beyoncé e JAY-Z na premiere de #TheLionKing https://t.co/QPqnUhloFu

— Família Carter (@Família Carter)1563124022.0
You can first see Bey looking radiant in her beautiful outfit. But then she makes a turn as we see that it's a little more risque than you may have first assumed.
Look. At. That. Slit.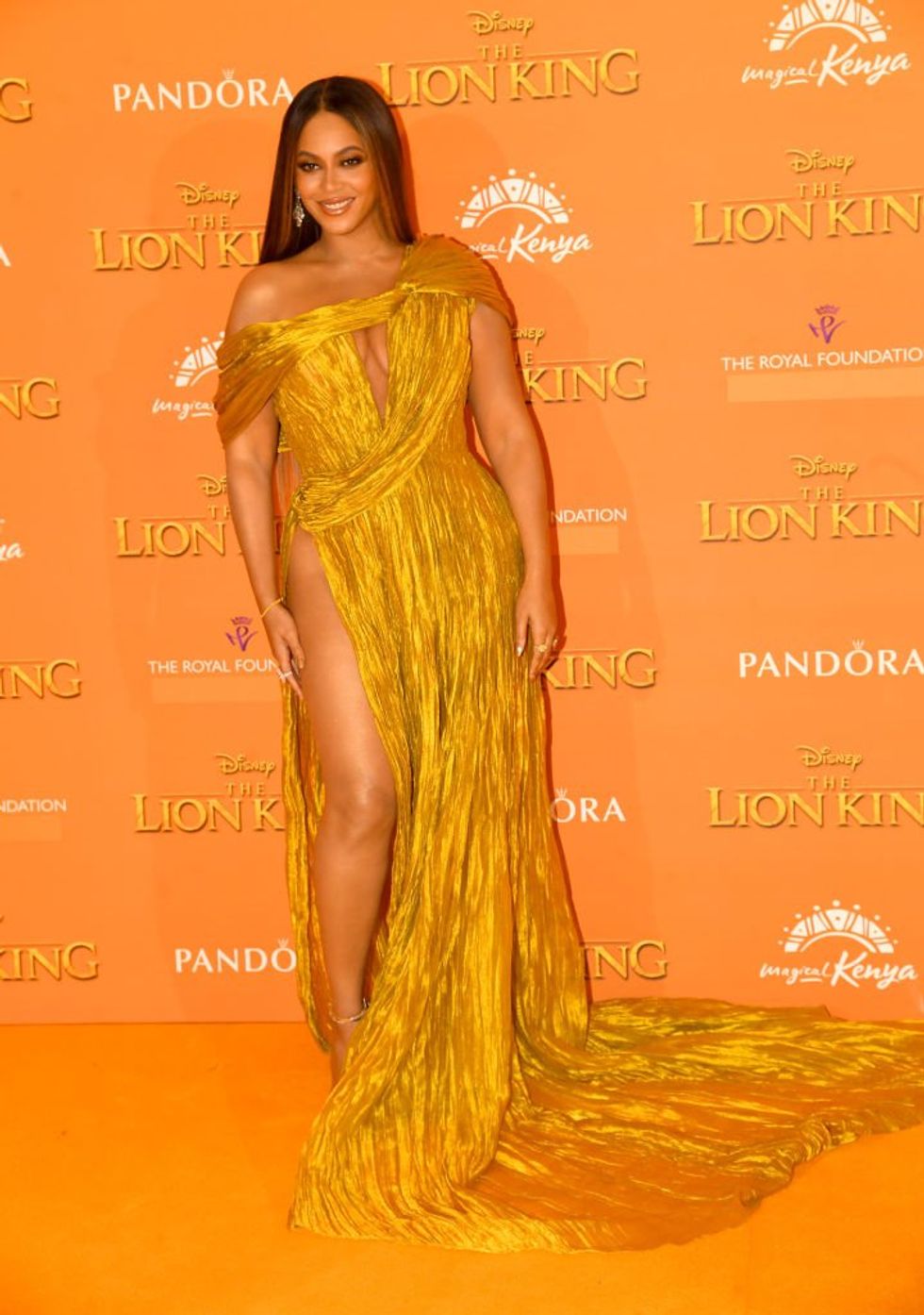 via: Getty Images
We're no stranger to a celeb rocking up to an event wearing an outfit that reveals pretty much a whole leg. But this slit may well be the highest one we've ever seen.
And, needless to say, the internet lapped it up.
If you ever need to know my most unattainable goal in life it's for Beyoncé one day to look at me like this https://t.co/XiyriuWdAJ

— alanna (@alanna)1563149163.0
If these are the two outfits that we've seen so far as Beyonce promotes
The
Lion King, 
we think we've got 
a lot 
more to look forward to. Whatever she wears next, we're pretty sure it'll be #flawless. How do you think Bey's dress compares with other risque dresses that we've seen celebs don in the past? Keep scrolling for a list of sixty super revealing dresses that we've spotted ladies (and men!) sporting in recent years.