Unless you've been living under a rock for the past few months, you'll have noticed the massive impact that Lizzo is having on the music industry. From her incredible lyrics and her infectious beats to her message of self-love, she's the breath of fresh air that we've all been waiting for. But one area in which Lizzo truly excels? Her live performances.
The internet has already been blown away by her sets at the BET Awards and the VMAs. Lizzo was so good, in fact, that she made fans of A-listers like Rihanna and Queen Latifah. But her latest turn at the Philadelphia music festival showed that even Beyonce can't resist her charms.
Lizzo was born Melissa Viviane Jefferson in Detroit in 1988.
She's been making music for a long time (her debut album came out in 2013) but she's only hit the mainstream fairly recently.
Her third studio album, Cuz I Love You, is a total masterpiece.
But it's not just the brilliant music that she makes that has garnered Lizzo such a legion of fans. There's so much more to the star.
For one thing, she's totally unique.
But what's even more important than her talent?
It's gotta be Lizzo's incredible message. Her lyrics are all designed to inspire self-love and confidence - particularly in young women. In a world of problematic messages, she's a real force for good.
And the internet has responded.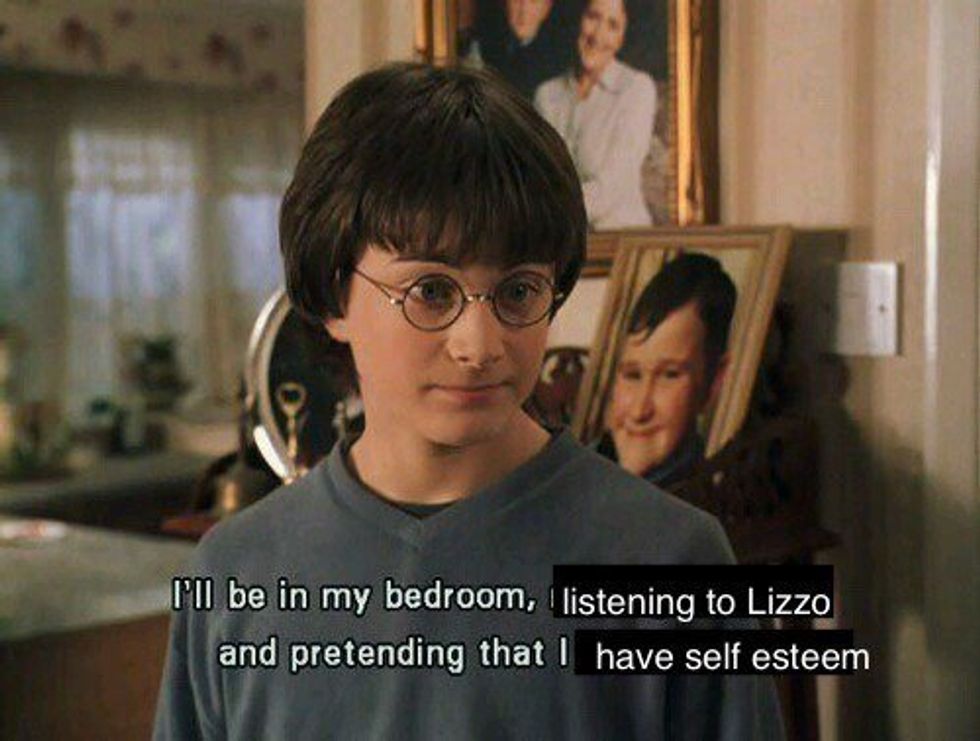 Social media is rife with jokes about how we are all now trying to love ourselves - if only to make Lizzo proud. Hey, any motivator makes for a good start!
In June, Lizzo stormed the stage at the BET Awards.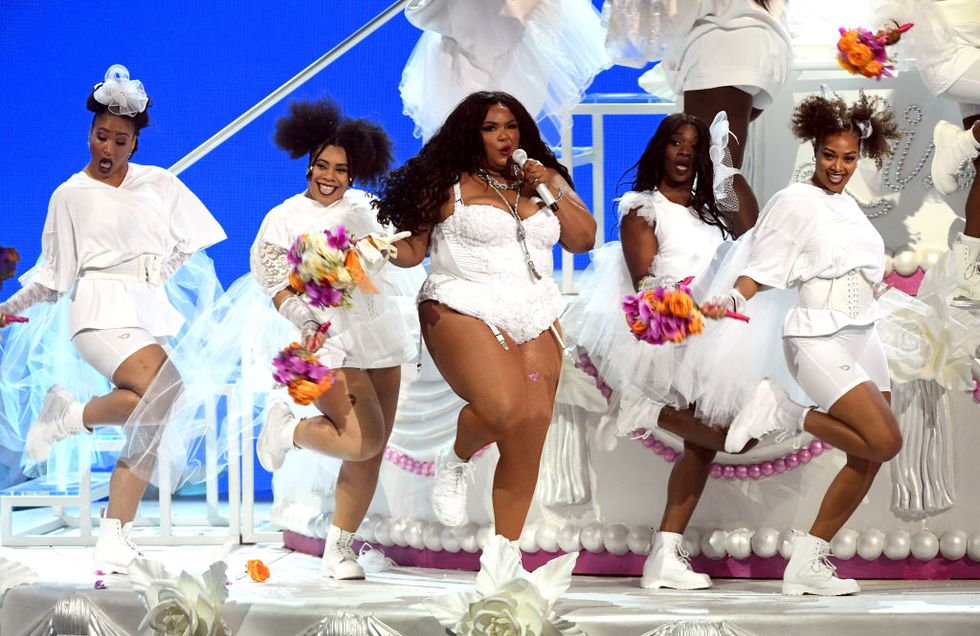 She performed her hit single "Truth Hurts," wearing a leotard-wedding-dress - and blew the collective minds of the entire audience.
She started the performance atop a giant wedding cake.
Lizzo then proceeded to remove her veil and gown, dance like no one was watching, and even include an impressively intricate flue solo. We have to stan.
And eagle-eyed fans noticed one thing.
That's it... that's the tweet 🤷🏾‍♀️ https://t.co/ZgbPMcXwJw

— Feelin Good As Hell (@Feelin Good As Hell)1561353358.0
There was one audience member at the BET Awards who was truly losing her mind over Lizzo's performance - a certain Rihanna.
And that hasn't been the end of Lizzo's stage domination.
Things Lizzo did: THAT #MTVVMAs https://t.co/ayALRtJRrC

— British GLAMOUR (@British GLAMOUR)1566883461.0
She also performed at last month's MTV Video Music Awards - and, again, blew the internet's collective mind. For one thing, the stage was decorated by a giant inflatable booty.
Lizzo performed a medley of her greatest hits.
And, at the end, also managed to preach a message of self-love to the eagerly awaiting audience.
And yet again, Lizzo was making famous fans.
p.s. Queen Latifah cheering with her whole body for @lizzo through that #VMAs2019 performance is such a MOOD! https://t.co/sAyPyk95H5

— Bridget Liszewski (@Bridget Liszewski)1566906745.0
At the VMAs, the audience was pretty much all going wild for Lizzo - including one Queen Latifah.
And, again, Rihanna offered her support to Lizzo.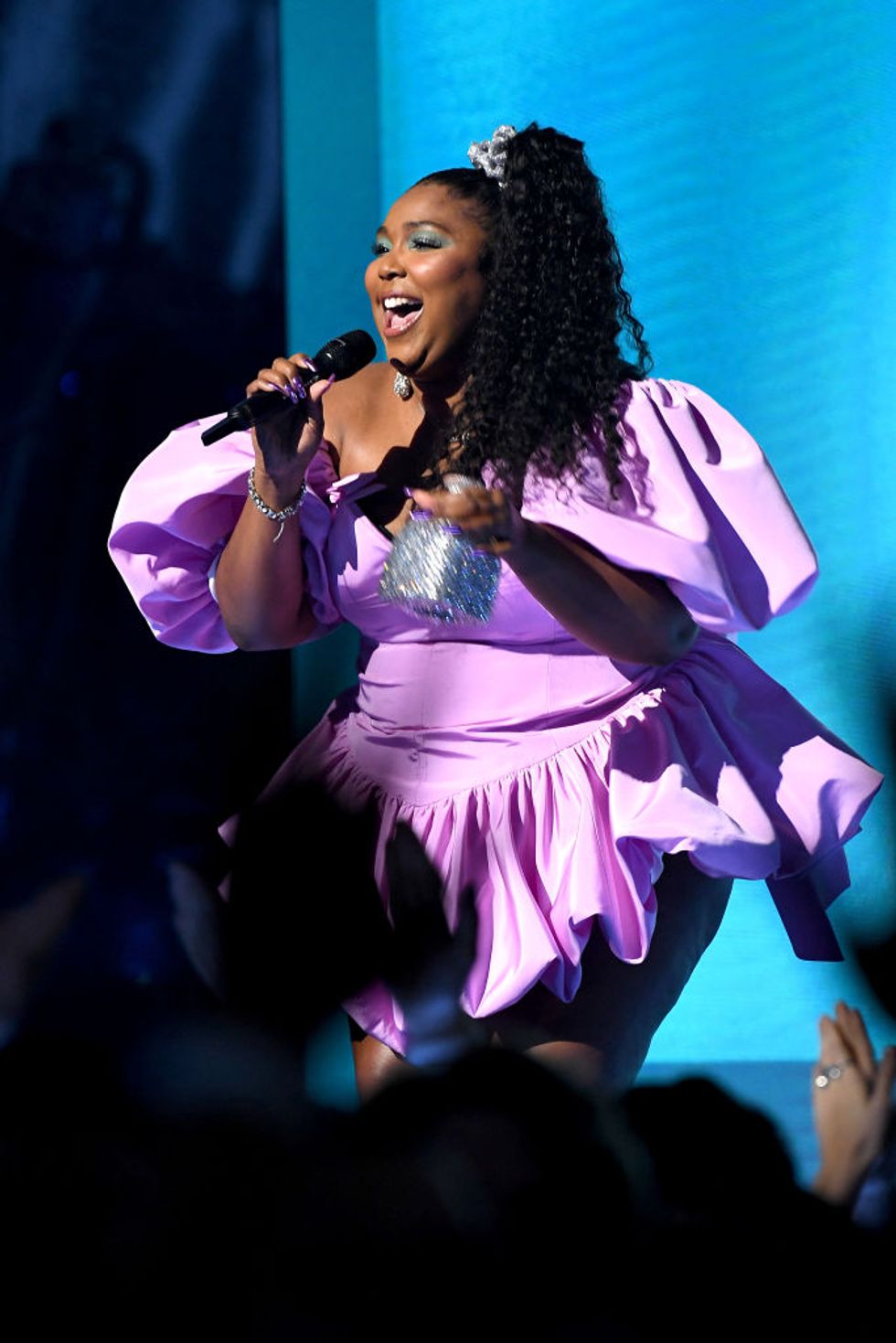 In one NSFW Instagram message, Lizzo claims that Rihanna "said I f**ked the stage like it was my side b***h. Don't get mad, Rihanna. I am not trying to blow up your spot, but that was a hard a** line! I might take that line."
And that's not Lizzo's only famous fan.
With summer winding down, here's a sampling of what Michelle and I have been listening to — some new, some old, som… https://t.co/f41MILYSBr

— Barack Obama (@Barack Obama)1566660956.0
Incredibly, the POTUS in our hearts, Barack Obama, tweeted his and Michelle's (incredibly cool) summer playlist - and you best believe it included our gal.
And, understandably, Lizzo was blown away.
I TWEETED THIS AT 10:26AM AND ONE HOUR LATER PRESIDENT @BarackObama TWEETED ABOUT ME!!! WE'RE FRIENDS NOW I DONT… https://t.co/PsXT5XFaHc

— Feelin Good As Hell (@Feelin Good As Hell)1566661614.0
Oddly enough, she had tweeted earlier in the day about her love for Obama. Sometimes the universe really seems to work in mysterious ways.
And it seems that there's no end in sight to Lizzo's reign.
Because her latest performance has garnered her yet another high-profile fan - the Queen herself, Beyonce.
This weekend was the Philadelphia Music Festival.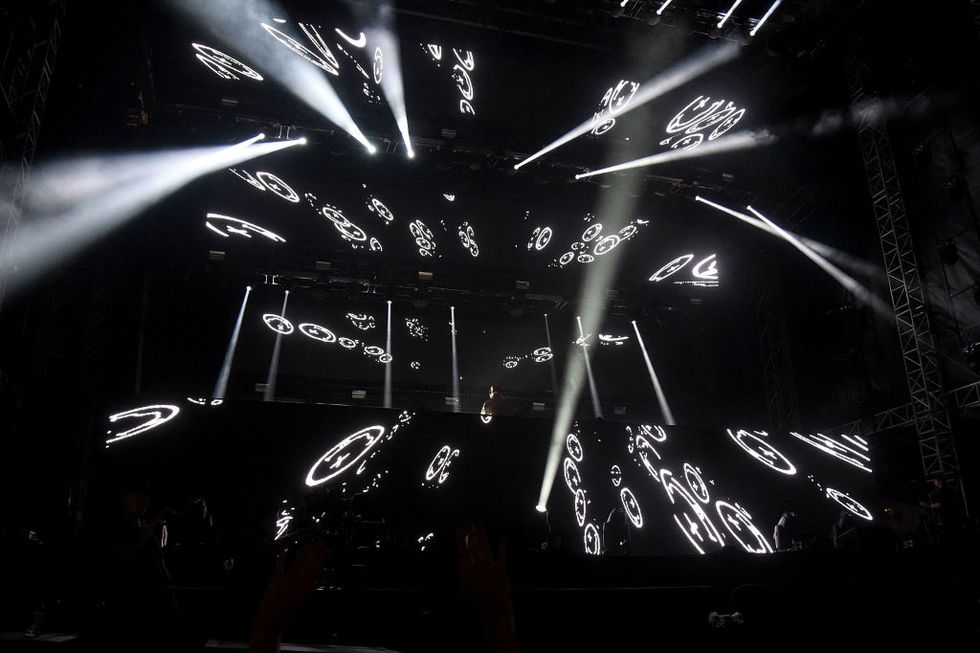 The
Made In America festival
celebrates the very greatest of U.S. music across a range of genres and is held throughout the month of September.
It was co-founded by a particular famous face.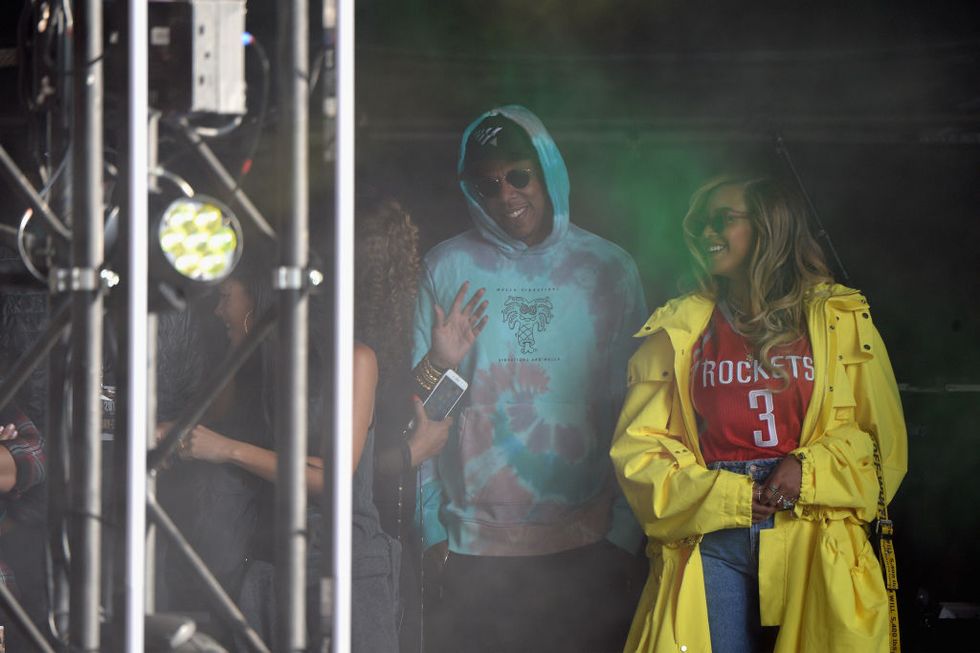 Jay-Z has long been associated with the festival and he made an appearance (and performance) there this weekend.
And that wasn't the only performance.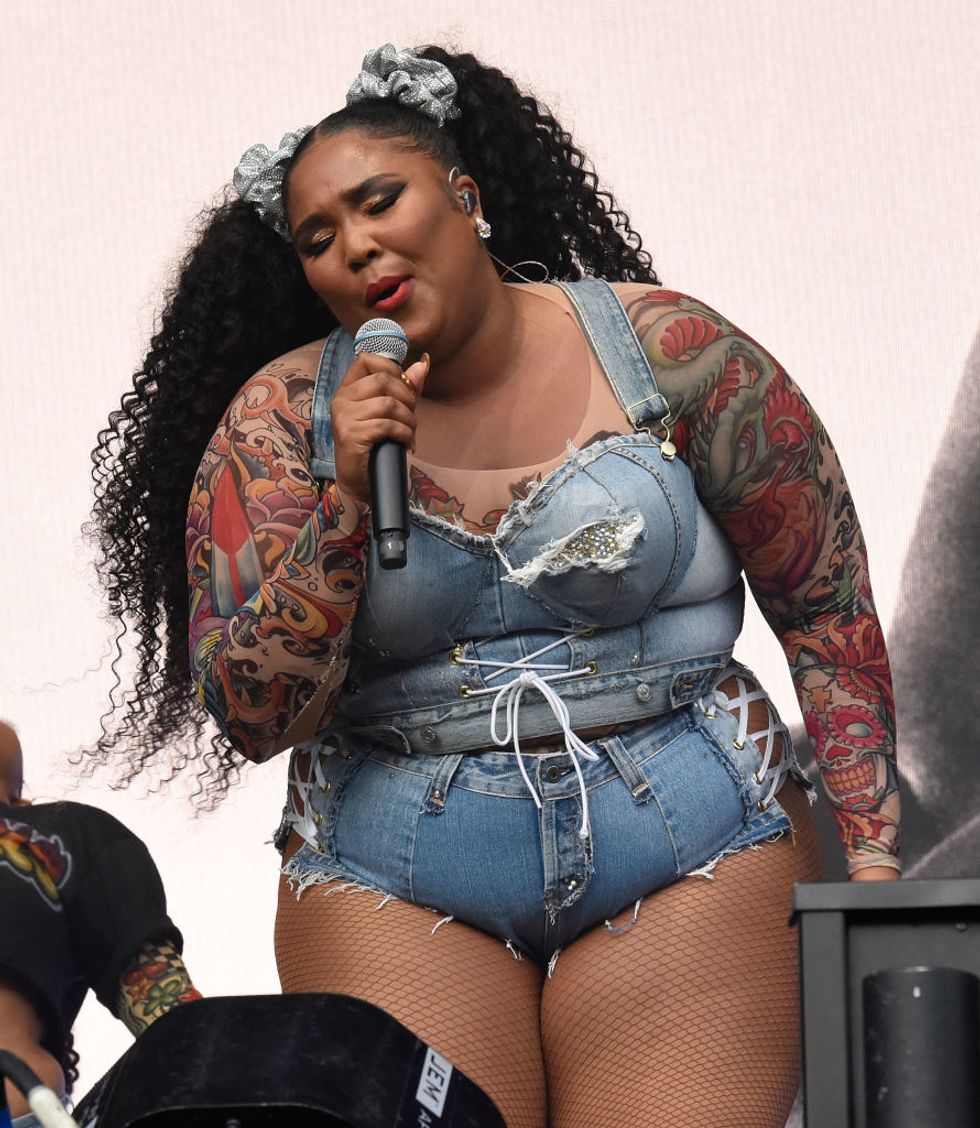 Lizzo also took to the stage on Sunday - in a typically amazing array of stagewear. Her set included all of her hit songs, including "Juice" and "Good as Hell," plus exceptional dance moves.
She was totally incredible.
100%, that bitch // @lizzo Philadelphia, PA // @MIAFestival Shot for @TIDAL https://t.co/OH0ty8GgXW

— J.Baura // Lumpia Papi (@J.Baura // Lumpia Papi)1567470612.0
But you probably guessed that already, right? After she finished, Twitter went wild with reactions to their new hero.
And it seemed like Lizzo also gained a particularly high-profile fan.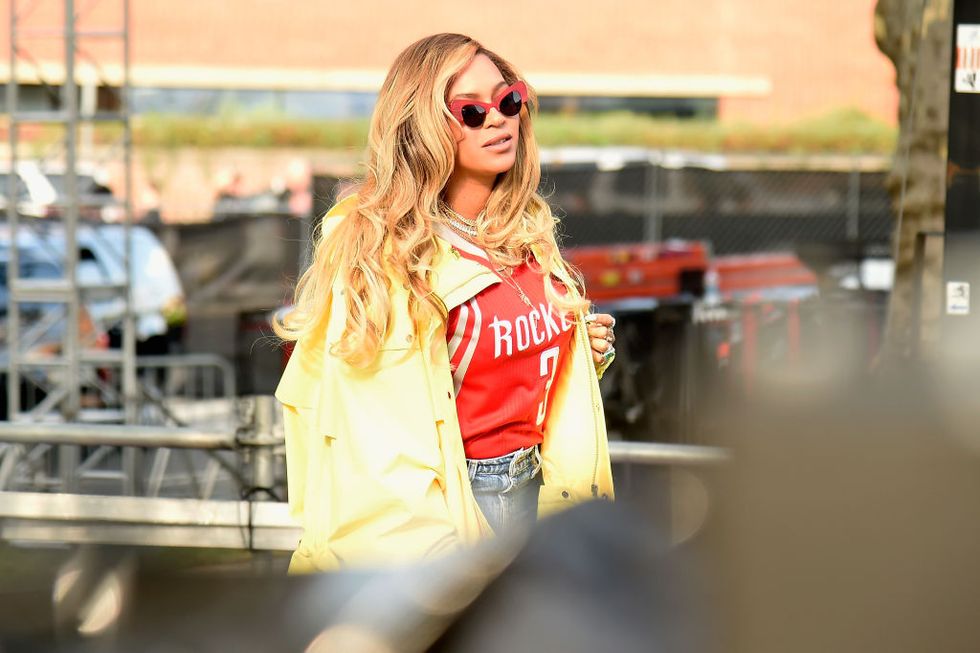 As you'd probably expect, Jay-Z's wife and sometime-collaborator. Beyonce, was in attendance at the festival. She also performed - but her biggest moment took place backstage.
Lizzo shared this image on her Insta.
She showed the close up on Twitter.
A story in two parts: https://t.co/mmOfgA9wOK

— Feelin Good As Hell (@Feelin Good As Hell)1567385309.0
Because, if you look closely, there's a certain somebody watching Lizzo from behind the scenes - and it seems like Beyonce likes what she sees.
At it gets even better.
BEYONCÉ DANCING TO LIZZO https://t.co/gnKUFi3y4N

— sarah (@sarah)1567387922.0
Because some fans even captured a video of Beyonce grooving along to Lizzo's signature beats.
People are feeling a little emotional.
when i saw beyoncé backstage at lizzo i had to literally sit down on the curb after for a good 15 minutes before i… https://t.co/HeMRvn8os0

— nile (@nile)1567396651.0
We all knew that Lizzo was amazing - but having confirmation from Beyonce makes it all seem real. The future's looking bright for our favorite flutist.
And others made this point.
@lizzo ASK TO OPEN FOR HER NEXT TOUR QUEEN!! LIZZO DESERVES STADIUM CROWDS

— sucker ❗️❗️ (@sucker ❗️❗️)1567385423.0
Maybe this performance is the start of a beautiful musical collaboration. We would love to see it. Keen to see more of Queen B. Keep scrolling for the jaw-dropping reveal of her natural hair.