We can all raise our hands in admitting that we all sometimes get a little jealous when our other halves speak to someone else... right?
Well, it seems that our very own Queen B Beyonce is also guilty of that! Keep scrolling to check out the savage footage...
First things first, who doesn't know of Beyonce and Jay-Z?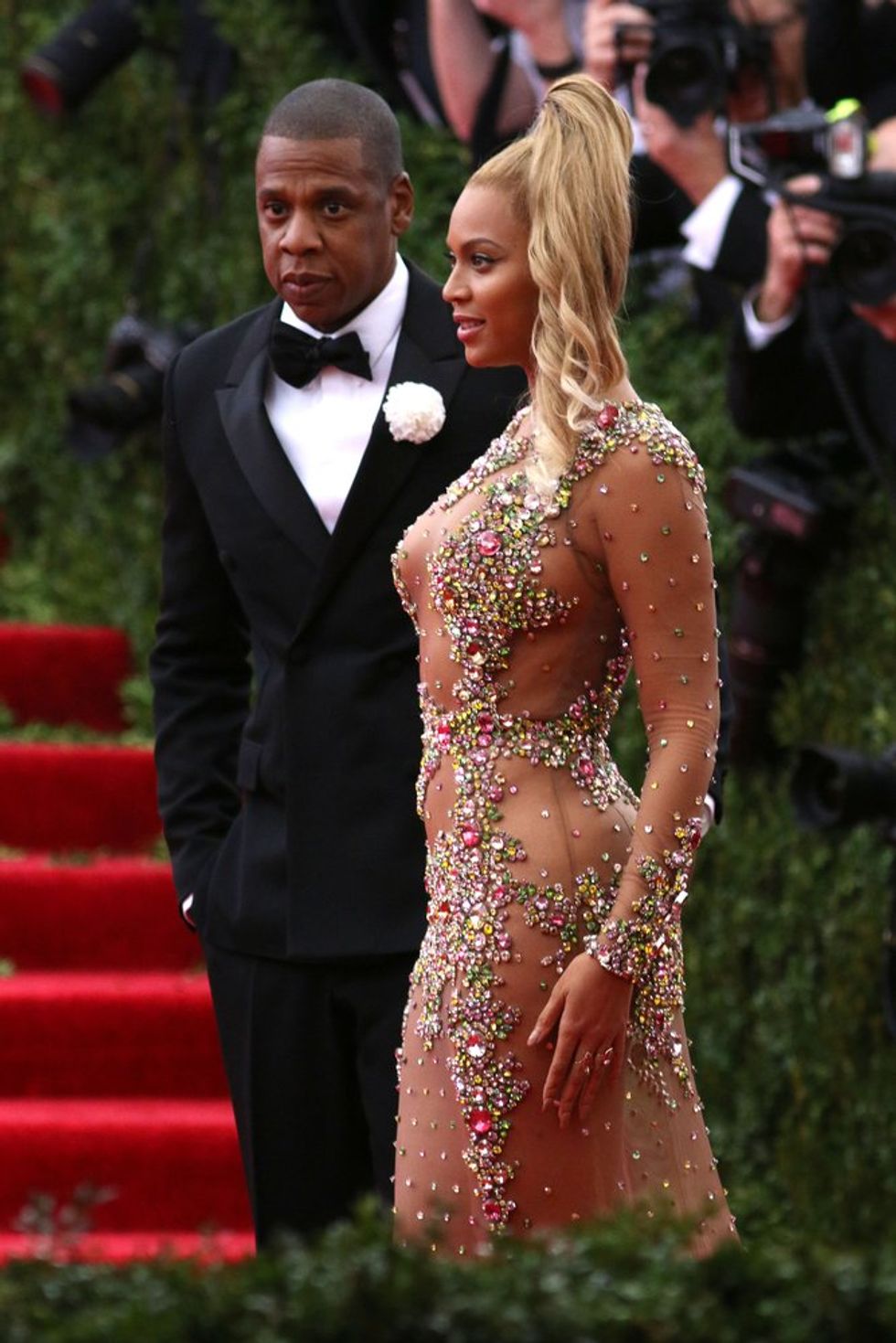 via: Shutterstock
One of the world's most iconic pop-stars, Beyonce Knowles, has been world-famous since making her debut with Destiny's Child in the late '90s. As well as being one of the most attractive women to ever walk this earth, her marriage to rapper, Jay-Z, since 2008 has made herself and her husband global phenomenons.
Their marriage has had its fair share of public highs...
But every marriage has its downs...
Then came the "Lemonade" Scandal...
Following the release of Lemonade in 2016, which included the single "I'm Sorry," speculations arose in regards to Jay-Z's infidelity with a mistress named "Becky".
But through thick and thin, the power couple are still going strong.
Absolute goals.
It probably helps that they're the most Instagramable couple, ever.
Being married doesn't mean that there's no jealousy, however...
Despite being married for eleven years now, it's completely understandable that they might still get those little waves of jealousy every now and then.
It all happened at a very VIP date night...
Of course they had this kind of date night...
The Beyhive wastes no time. 🐝🐝🐝 Wife of Warriors owner, Nicole Curran, leaned over Beyoncé to talk to JAY-Z and no… https://t.co/gcDG2GlPHL

— Complex (@Complex)1559834108.0
The couple were sitting alongside the team's owner, Joe Lacob, and his wife, Nicole Curran.
And the internet has lost its mind over Bey's face.
The look on her face is absolutely priceless... Make sure to check out the full video at the bottom of the article!
Nailed it.
Beyonce is every girl when another female tries to chat up your man https://t.co/novDy4pxLw

— boohoo (@boohoo)1559814610.0
Does anybody else get these feels when another woman leans over you to try and chat to your man?
Long story short...
This moment was captured when Nicole Curran leaned over Bey (the nerve!) to chat to her hubby Jay-Z; and Bey doesn't look best pleased.
We mustn't jump to conclusions, however.
Despite the total shade that Bey has just thrown, it's important to remember not to jump to conclusions that the marriage is in turmoil straight away. Perhaps she didn't appreciate being interrupted. Or maybe was simply just bored of the chit-chat.
But that ain't none of my business...
Whatever it is that has ticked off our Queen Bee, it's nobody's business but her own. Even though we're absolutely living for the Twitter uproar that's going on right now...
Queen beat your ass...
You see Beyoncé readjust that body? Went from Queen Bey to Queen Beat Your Ass in 5 seconds. https://t.co/sBWJpuJxxy

— Preston Mitchum (@Preston Mitchum)1559800862.0
Nicely observed.
There were a lot of Lemonade references.
The anonymous "Becky" has been referred to a handful of times on social media, and it doesn't seem to be slowing down.
Here's another one.
Somebody betta tell Becky she betta BACK👏🏽UP👏🏽OFF👏🏽BEY! 👀 #JayZ #Beyonce #NBAFinals https://t.co/LaD5V1jAwQ

— Power 106 (@Power 106)1559789050.0
This is getting a bit old now, guys...
Hear, hear!
Maybe Bey just wanted a little personal space?
Our Queen Bee.
I'm sure that Bey isn't going to dwell on the situation; at the end of the day, it isn't very nice to be lent over at a loud basketball game - is it?
Take a look at the full video.
Jay-Z and Beyoncé are courtside for Game 3 😎 https://t.co/6mmJuN8Odn

— ESPN (@ESPN)1559786652.0
Enjoy all of the shade, folks!