President Joe Biden is now urging businesses to require the COVID-19 vaccine for workers.
Biden will meet with the chief executives of United Airlines Holdings Inc. and Kaiser Permanente today in a bid to encourage more companies to follow their lead, requiring workers to get vaccinated against COVID-19.
Howard University President Wayne Frederick and Diane Sumpter, small business leaders from South Carolina, are expected to attend the virtual meeting alongside United CEO Scott Kirby and Kaiser Permanente CEO Gregory Adams, a White House official said.
Explaining his decision to require the companies 67,000 employees to be vaccinated, United Airlines CEO Scott Kirby and President Brett Hart said per the Wall Street Journal it is clear that "everyone is safer when everyone is vaccinated" and noted that Kirby has written "dozens of condolence letters to the family members of United employees who have died from COVID-19."
"We're determined to do everything we can to try to keep another United family from receiving that letter," the executives wrote in a letter to employees last week.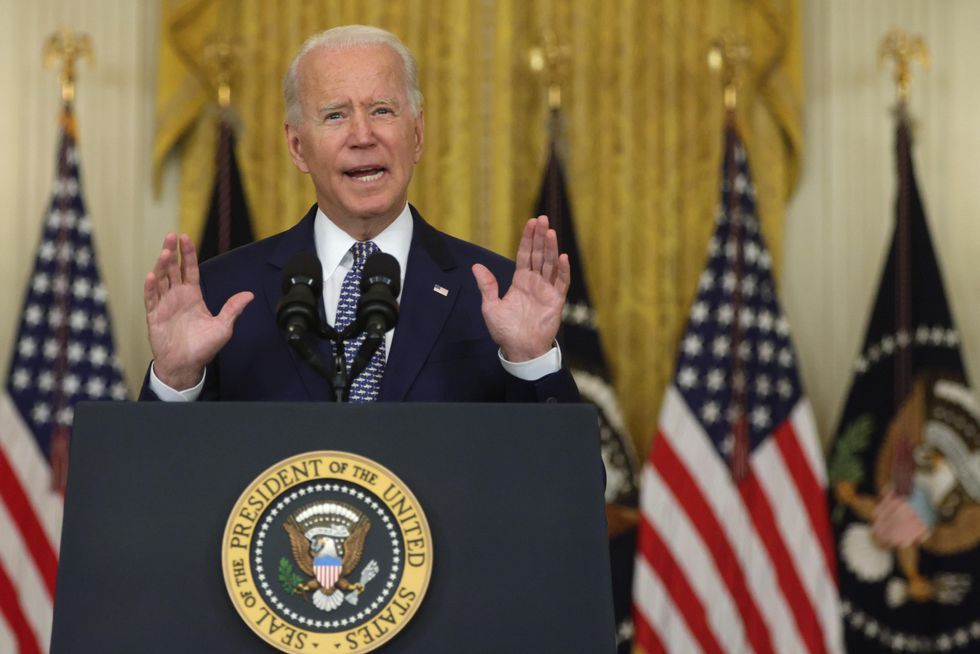 Two weeks before the meeting, Biden made a requirement that all federal workers must either be vaccinated or submit to regular coronavirus testing, so as to save lives.

Coronavirus cases have been increasing in certain states with the lowest vaccination rates, prompting the White House to look for new ways to convince the unvaccinated to book their jabs.
White House officials even want to go as far as holding back federal funds…
They want to use the power of the federal government to increase vaccination rates in the U.S.
The increase of the Delta variant, which according to the Centers for Disease Control and Prevention caused between eighty percent and eighty-seven percent of all US COVID-19 cases in the last 2 weeks of July, has caused the White House to want to act… and fast.
Due to vaccination misinformation, political division, and anti-vaccine sentiments, the U.S has hit a wall when it comes to making sure people are vaccinated.
"Right now too many people are dying or watching someone they love," dying, Biden told reporters at the White House, as per Reuters. "With freedom comes responsibility. So please exercise responsible judgment. Get vaccinated for yourself, the people you love, for your country."