President Joe Biden did not receive a warm welcome as he arrived in Michigan to talk about his infrastructure bill and budget bill…
As mass amounts of protestors lined the streets with anti-Biden signs.
And now, he's responded to them…

President Biden arrived in Michigan on Tuesday where he visited, alongside democratic representative Elissa Slotkin, a branch of the International Union of Operating Engineers in Howell.
The same place that voted for former President Donald Trump over Biden by more than twenty points, the Daily Mail reports.

On the approach to the union, Biden was greeted by a mass amount of protesters who had lined the streets outside with signs reading "Trump Won."
Other signs also includes "Go Home Sleepy Joe," "unmask kids" and "f**k Biden."

Slotkin, who was with Biden at the time, reportedly said she was "embarrassed" by the signs they had to drive past, Michigan Live reports.
"He said, 'aren't we next to a school?'" Slotkin said, Michigan Live reports. "I pointed out the school to him and, he said 'I guess I'm still surprised when people, even if they don't like me, are willing to be that profane around children.'"

But, it seems although Slotkin was horrified by the signs outside, Biden remained unfazed…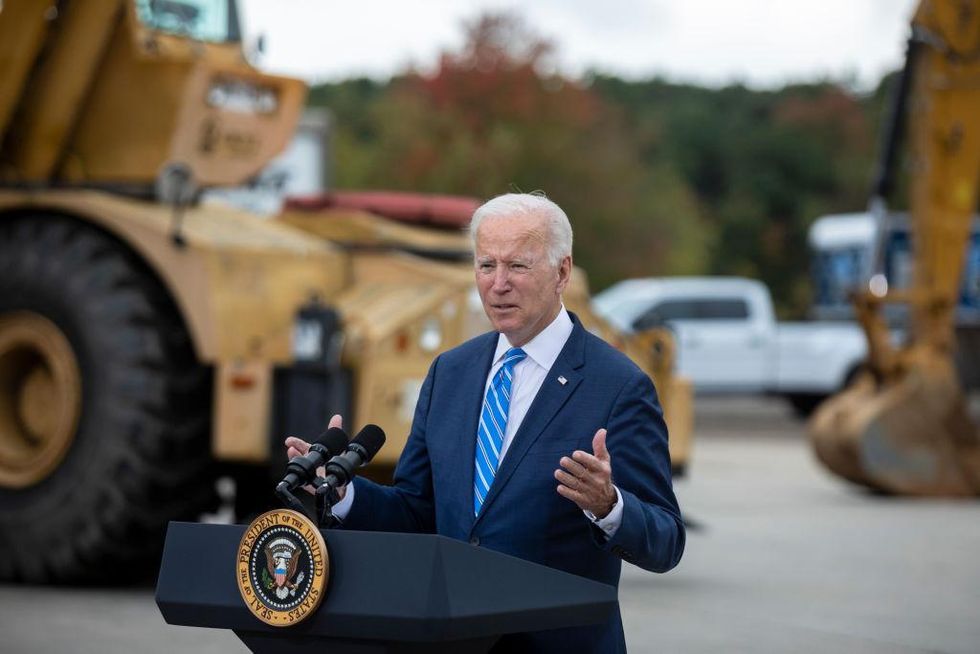 As when asked how he felt about the protestors and their signs by reporters, Biden reportedly said: "Makes me smile, I get more pumped up."

And that's not all, while making a pitch for his social spending package, Biden also gloated that "81 million Americans voted for me."
"Not withstanding some of the signs I saw coming in… that's why 81 million Americans voted for me! The largest number of votes in American history!" he said.