First we had grumpy cat, now meet Big Poppa - the bulldog who has captured the internet's hearts this week after he went viral for looking, well, extremely sad.
Other owners are now sharing pics of their own sad quarantine pups to show that Poppa isn't alone.
Guess self-isolation is getting to the dogs of the world, right? Keep scrolling for the heartbreaking snaps and to find out what his owner had to say...
It's safe to say that dogs are one of the world's most popular pets.
via: Getty
These lovable and loyal companions make the perfect household pets, and it also helps that they're
so damn cute.
They are truly man's best friend.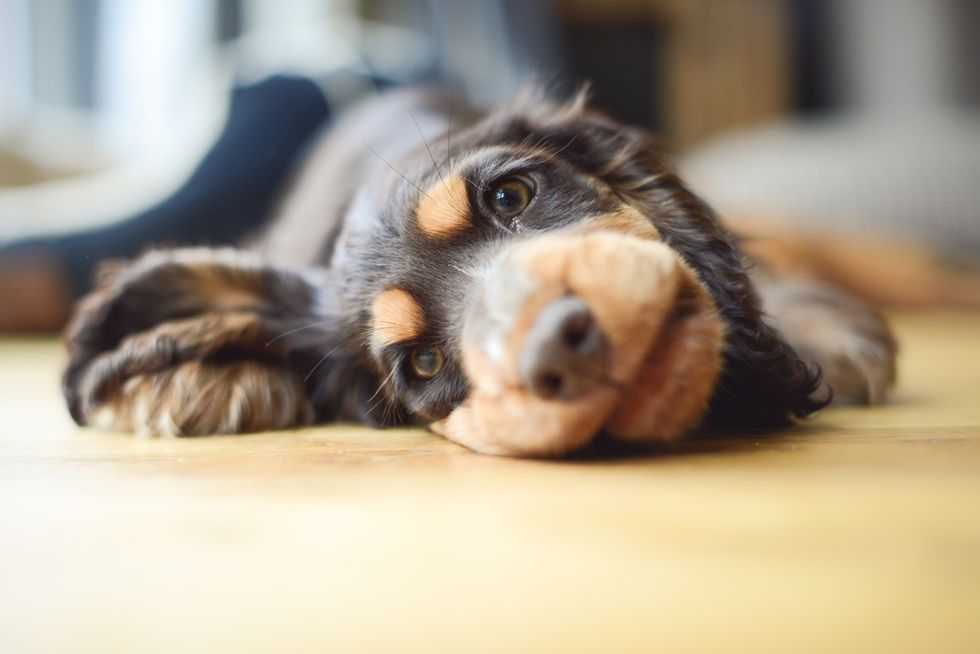 via: Getty
Whether they're causing mischief, giving us those puppy eyes when they want a treat, or taking up the
entire
sofa, many of us couldn't live without our furry friends.
In fact, it's basically what unites the internet.
too good for this world.
Their soft and gentle natures capture hearts all around the world...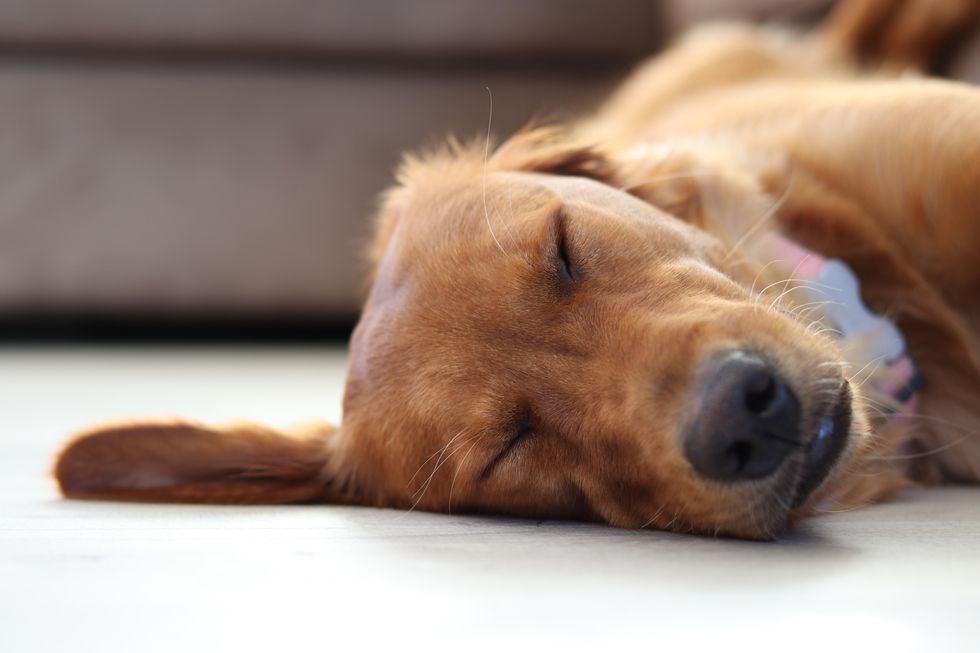 via: Getty
Although one pup is now the center of attention of Twitter for an unlikely reason this week.
Meet Big Poppa.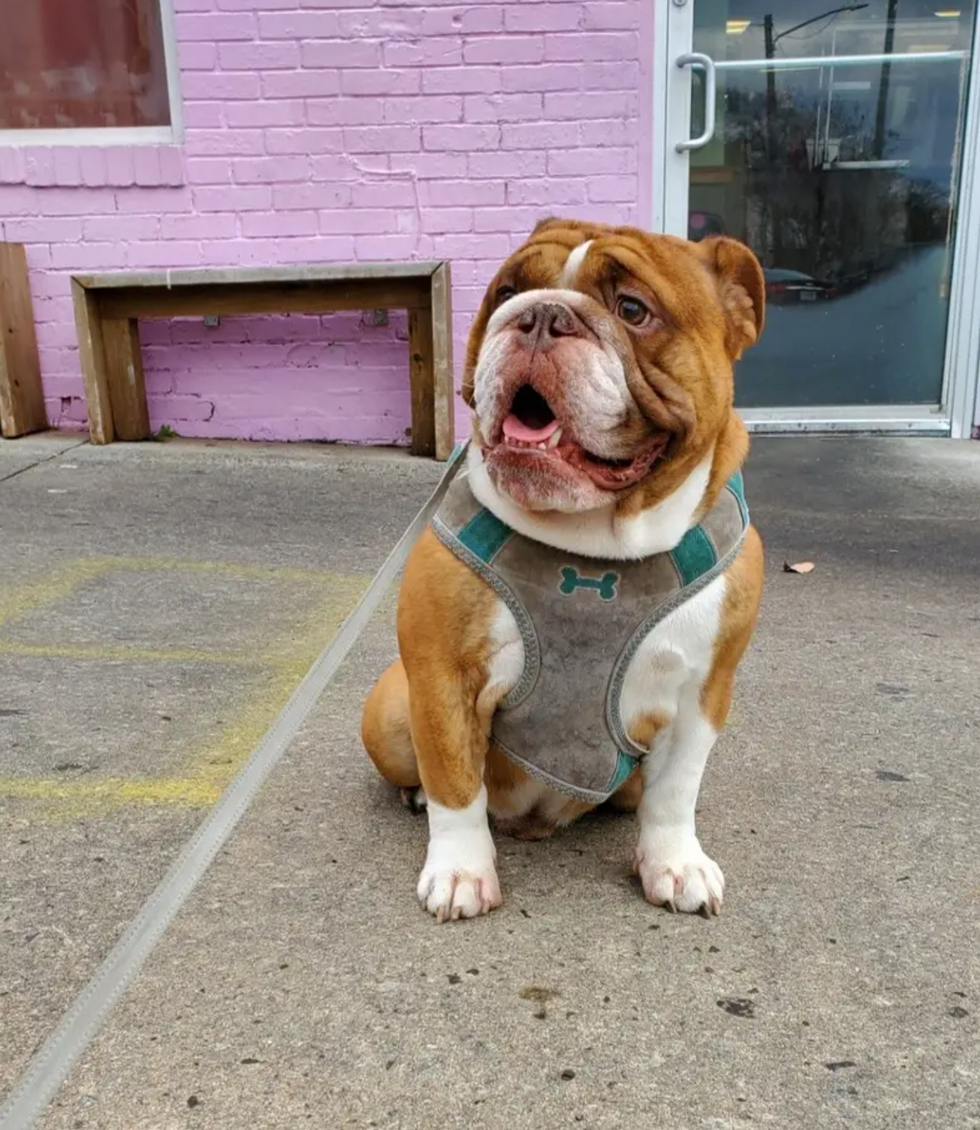 This adorable bulldog is usually a happy boy - but it seems self-isolation has been making him feel pretty down in the dumps.
Poppa's owner, Rashida Ellis, is a costume designer based in Atlanta...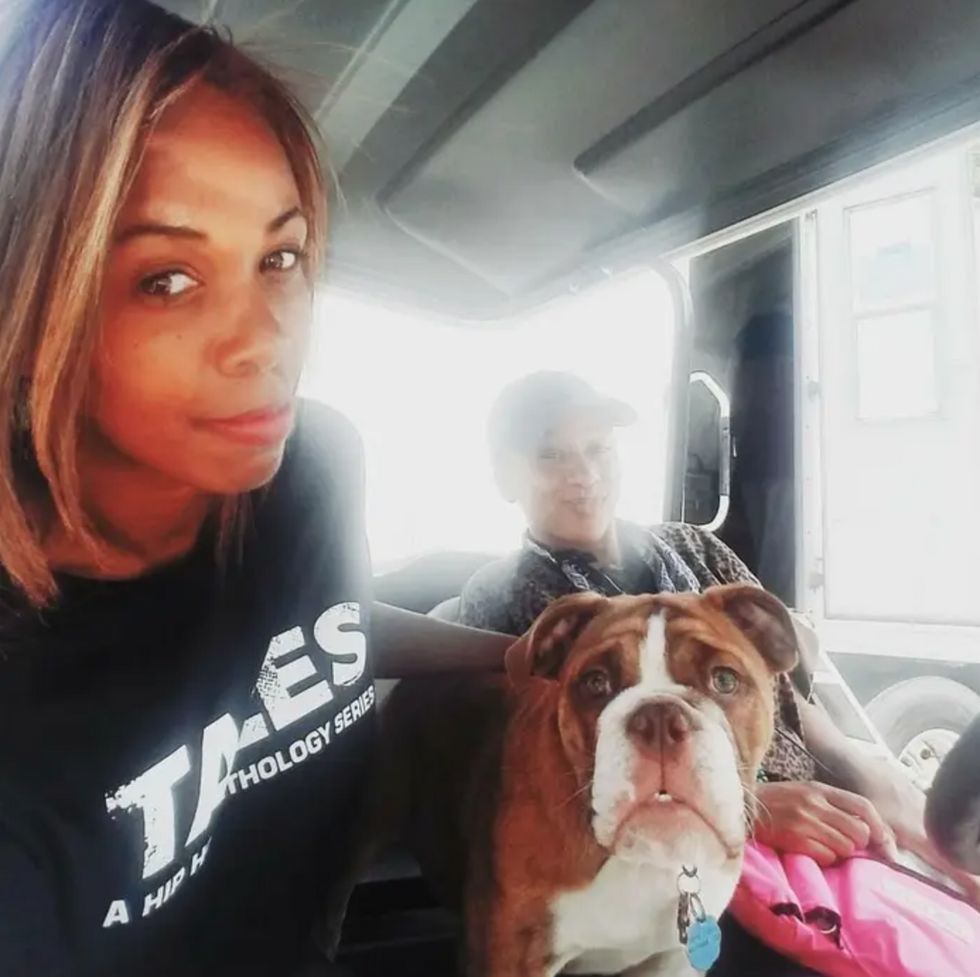 So usually, Poppa gets to meet actors on set. Even at home he's a social butterfly - according to Ellis, Poppa also loves hanging out with kids in her building. "He loves children and then other dogs and then adults,"
Ellis explained
. "In that order."
It's no surprise that, like many of us right now, Poppa is missing his friends...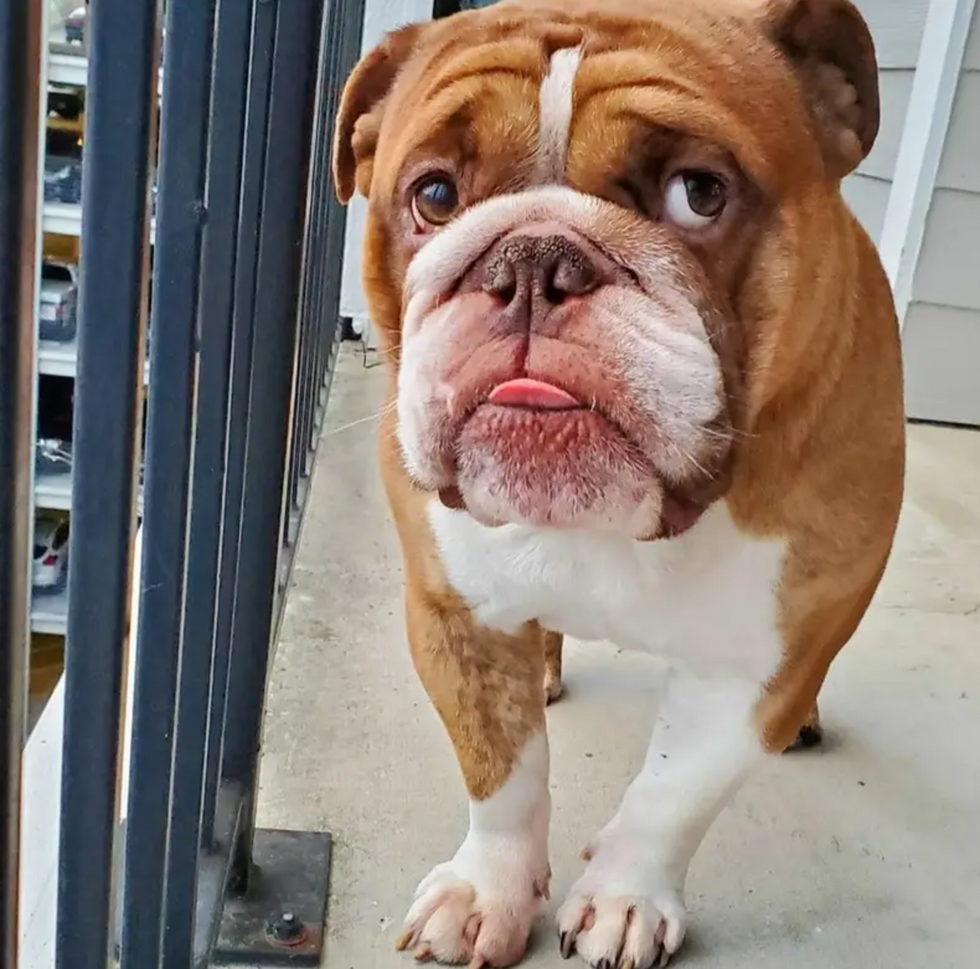 "When he's in his sad mood I always say, 'Cheer up, Popsicle!' — I call him Popsicle — 'I want you to be happy!'"
The adorable pooch has gained newfound Twitter fame this week after a snap of him went viral...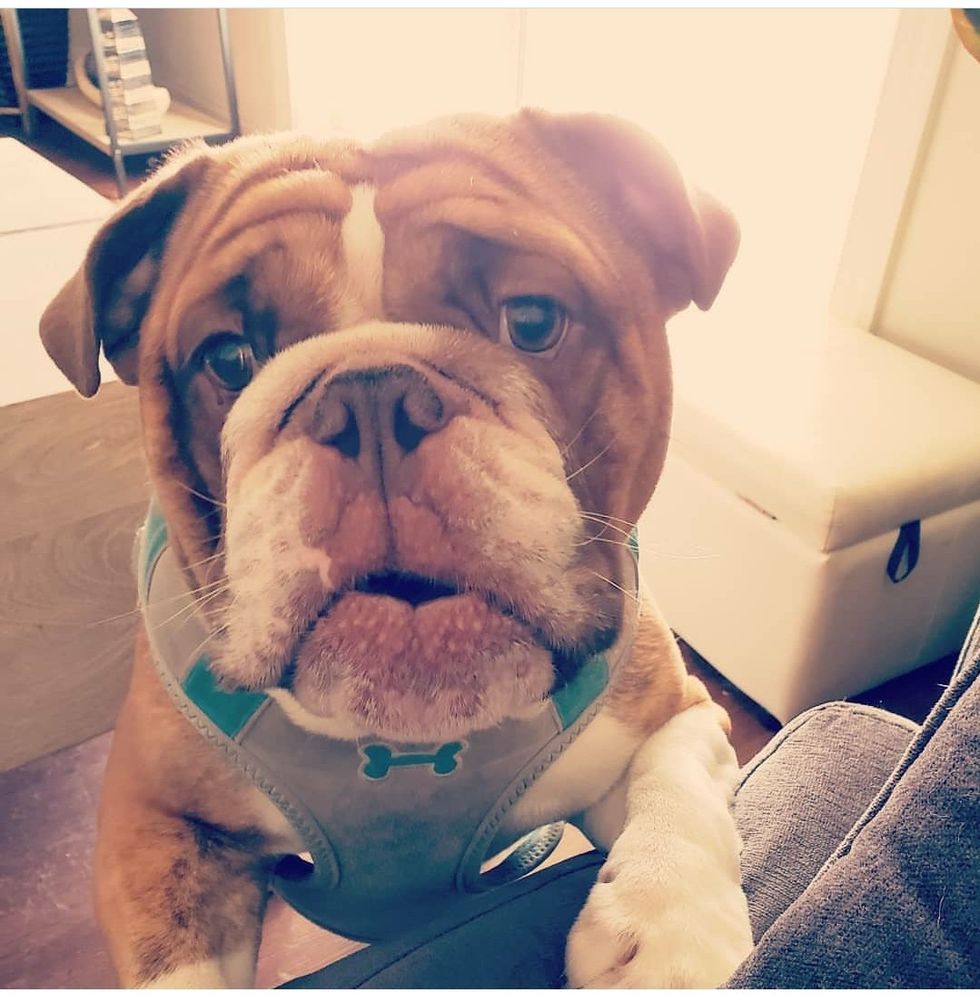 via: Twitter
Why did it become so popular? Well, unsurprisingly, Poppa looks
extremely
sad in the photo.
While Ellis was working on Tuesday afternoon, she noticed Poppa on the patio...
The pup was staring down at a pair of young brothers playing in the courtyard below. "He kept making noises to get their attention, but we're 6 stories up and they can't hear him," she explained. "I was like, 'Oh my god, he's really sad.'"
So, Ellis snapped a pic of her heartbroken pooch.
Big Poppa has been so sad today, I think he miss playing with the kids in the building. He just watches them from… https://t.co/UFSj3q8LfU

— Rae Elle (@Rae Elle)1587519052.0
And it's safe to say that Twitter
couldn't
handle it.
The internet just want him to be happy...
@RaeElle You ruined my week

— Diego Peralta (@Diego Peralta)1587576475.0
Even Ellen DeGeneres weighed in: "Stay inside. Flatten this curve. Do it for Big Poppa," she wrote on Twitter. "i will find a cure myself if it means seeing Big Poppa smile again," commented another.
Game of Thrones star Maise Williams even fell for the pooch.
not being dramatic but I would literally die for big poppa

— Maisie Williams (@Maisie Williams)1587579895.0
"I would throw myself in front of the virus if it meant Big Poppa could go play with the kids," wrote another user. "Priorities have now shifted to whatever is best for Big Poppa," commented a third person.
Poppa is having a really rough time of it.
@RaeElle hang in there big poppa ❤️

— WeRateDogs® (@WeRateDogs®)1587571744.0
"The sad thing is we have to social-distance even him," Ellis explained. "When he's inside, he just walks out to the patio looking for people. He's sleeping more. He's a little sluggish. I can tell he's not as happy and excited as he usually is. He's probably tired of just me playing with him."
And other owners quickly began sharing snaps of their sad pooches...
@RaeElle @jordantweetz00 Same energy from my girl, Large Marge. https://t.co/hFhEPByz4Z

— Micah Halfwolf (@Micah Halfwolf)1587561707.0
Poppa is certainly not alone.
This is heartbreaking...
@RaeElle Omg he's perfect!! Potato misses his friends too, he's just a pup and needs to be socializing! 🥔🐶 https://t.co/ALdZERq3o0

— Jake (@Jake)1587566519.0
All these doggos want is to see their friends again.
Never has anything been so cute yet so sad at the same time.
@RaeElle I live right across an elementary school and since it's closed cause of covid my lil baby misses playing w… https://t.co/HjfGpTmBYu

— Miguel (@Miguel)1587569353.0
We're not crying, you're crying.
If you think this is cute...
if you break quarantine, you are ACTIVELY CONTRIBUTING TO HURTING BIG POPPA https://t.co/88ium2rupx

— Radical Liberal no/man/show (k'20) (@Radical Liberal no/man/show (k'20))1587570339.0
Keep scrolling have a look at the beautiful "Fox Dogs" - a Pomeranian-Husky mix breed...