A single mother of two from Essex in south-east England has recently revealed on national television that she thinks that she is too good looking to find a man.
Oh, what a problem to have!
Jenna Thompson, a bikini athlete, and self-titled "fit mom", shocked viewers with her very honest and slightly arrogant explanation as to why she is still single.
Without spoiling it too much for you, she's apparently just celebrating (very publicly) the fact that she is in the prime of her life and "super fit." Seems reasonable enough...
But after having a quick snoop on her social media pages, we think we have come up with a few more realistic reasons as to why she's not finding love... get ready as we unleash our inner b*tch.
And you may find this hard to believe, but she's not the first woman to go on this show claiming to be too hot for love. Check out the videos of these interviews at the bottom of the page!
Sometimes it can feel like you've been single forever.
Well, there are so many reasons why you might not be finding the man or woman of your dreams.
something in another person. You go on loads of dates but they all just end in casual hookups, rather than something longer-lasting. We feel your pain. We've all been there.
Maybe you have certain bad habits that are pushing possible suitors away.
Perhaps, like us, you are secretly holding out for Tom Hardy to become single again.
every woman's dream man?
Are you are giving off slightly desperate vibes?
As much as we love Chandler and his need to be loved,  he did often come across as a teensiest bit desperate. And that is how you end up with the Janises of the world. Not ideal.
Some singletons just aren't willing to compromise.
You could be coming off as a bit of a sad old fart.
Take a cold hard look in the mirror and be honest. Are you even a tiny bit like your dad? If you're under thirty-five and the answer is yes, then that is where you are going wrong. Unless your dad is secretly George Clooney. That we will allow.
Maybe you're not a natural flirt.
Ask yourself whether you really know what it is that you want.
Or maybe you're just not trying hard enough.
There's always the worry about the sexual side of things.
really scared my future mans wont be versatile 😩 imagine falling in love with someone just to find out they're str… https://t.co/7vmC3aJ1d9

— Lil Uzi Simon (@Lil Uzi Simon)1557897274.0
Are we going to be compatible? Will he (or she) have a disgustingly hairy back? Will she know my favorite position and be willing to do it with me?... It's a minefield.
But without sounding too harsh, some singles are just sad.
Apparently, it's harder for good looking people to find their one true love.
Well, according to one woman, it is.
Jenna Thompson said guys are 'intimidated' by her and dating is a 'minefield.' Bikini model mocked for claiming she… https://t.co/LrxHRVjeDI

— TOPCVSTUDIO (@TOPCVSTUDIO)1557837205.0
Jenna Thompson, from Essex, UK, has recently revealed on national television that she believes she is too good looking to find love. She said: "I'm in my prime in my life. I'm really looking after myself. I've got myself super fit. I'm 36, I've grown up and I'm at the prime in my life and I don't think I should hide that." Well, that's us told.
Jenna was interviewed on This Morning, an award-winning daytime television program in the UK.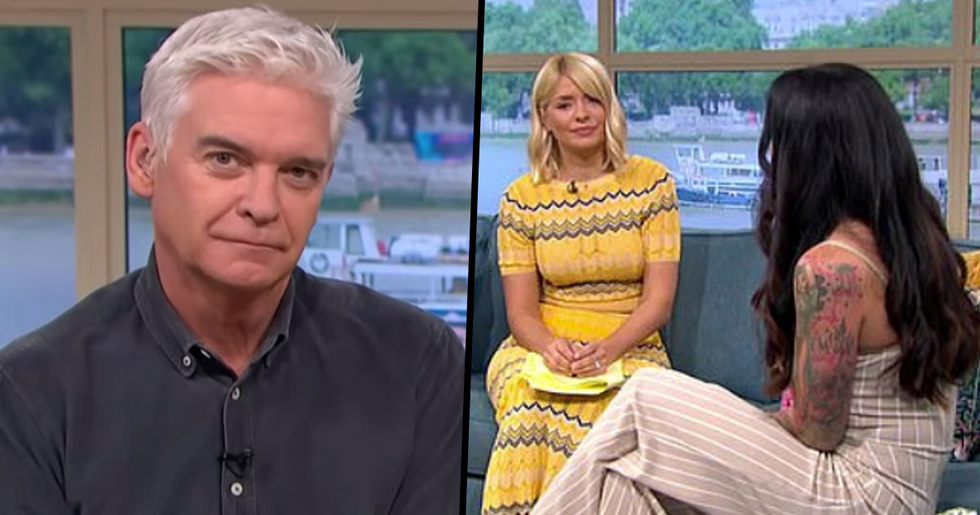 The show is hosted by Phillip Scofield and Holly Willoughby, neither of whom could contain their amusement and disbelief at what she was saying.
Jenna went on to explain that it's her good looks that intimidate all the nice men.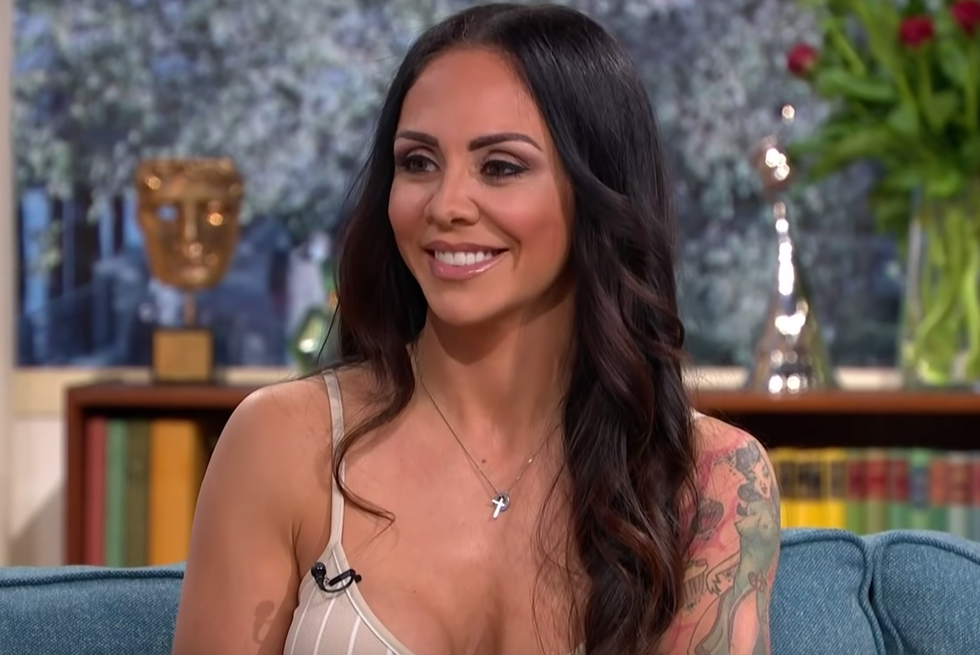 She revealed: "I seem to attract guys who are only after one thing. People who think they'll have a go and just want hookups. No one is looking for anyone that serious."
She also shared with the presenters one of her worst dating experiences.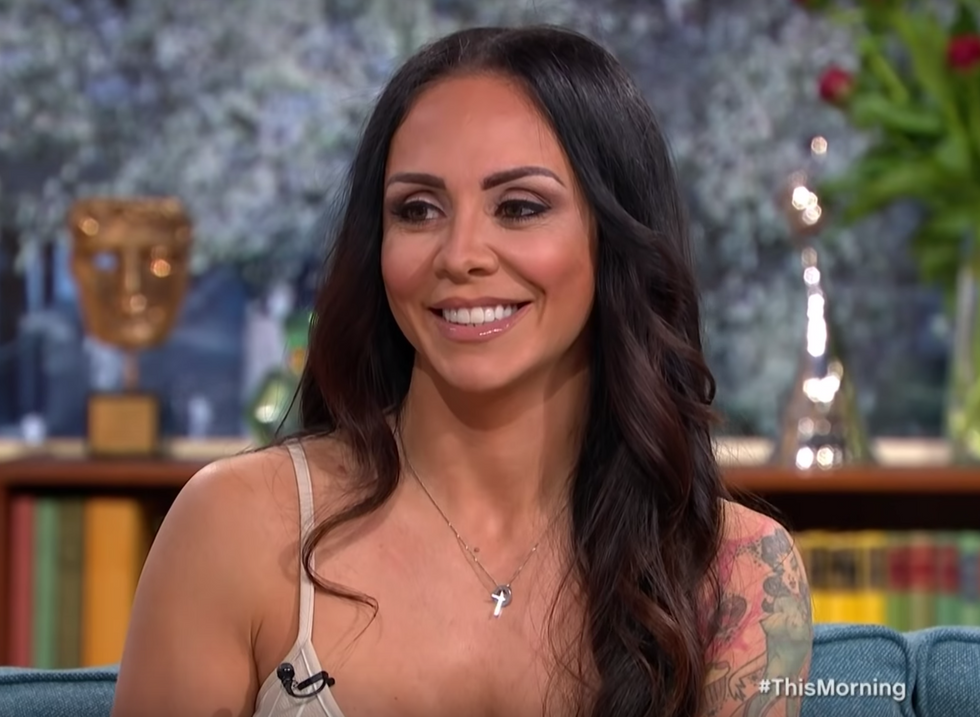 A date with a man that she later found out was married! She said: "I had this guy who confessed that he was married, relatively late on into us dating." And what happened when he finally confessed is just hilarious. Jenna went on to say: "It was quite cold and wet on the date. He told me face to face. He actually slipped and fell over while trying to chase after me after I was walking off and I had to take him to hospital."
She revealed that there is a particular type of man that she is attracted to.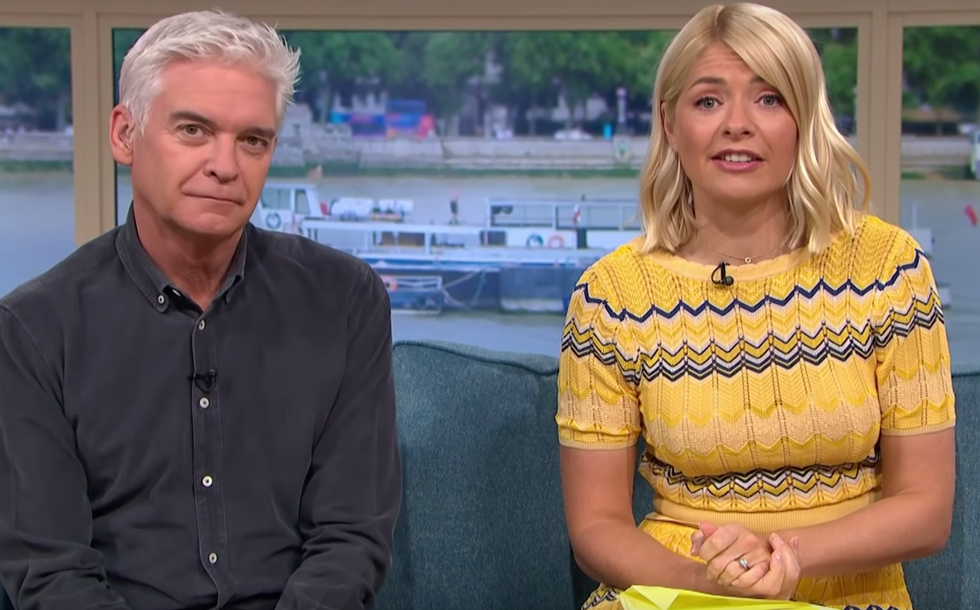 "Maybe it's the type of guy I go for," she said. "I've definitely got a type. I like heavily tattoed guys, good looking, who look after themselves, gym goers." We don't think it's the tattoos that are the problem, Jenna...
People have been quick to point out that she seems to be contradicting herself.
She went on to say: "I need someone who is able to connect with me on a deeper level. I like someone who has quite a bit of depth and personality." Some thought that Jenna doesn't stand a chance at getting someone with depth when she comes across as being pretty shallow.
She remains single despite having recently appeared on Blind Date.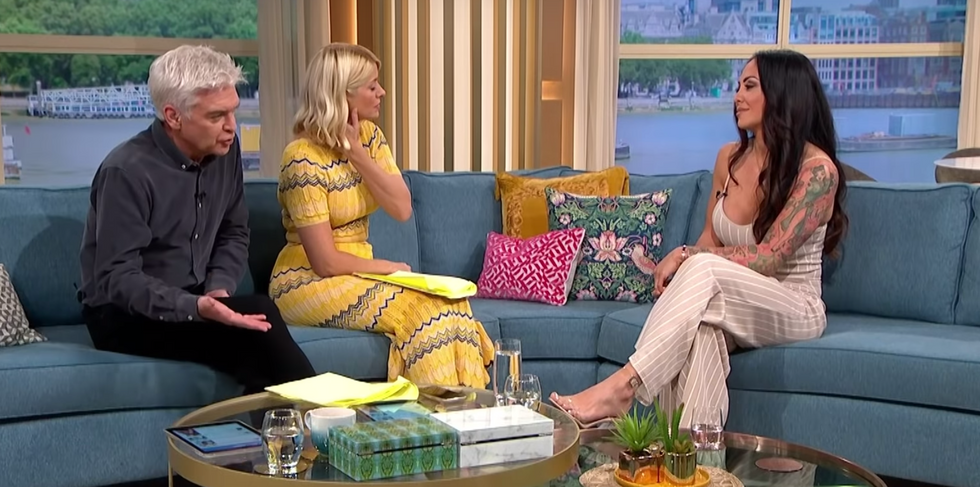 Blind Date 
is a UK TV show that sets up singletons seeking love with their perfect match without them being able to see each other. Sadly, Jenna did not meet her Prince Charming and we think we have a few ideas as to where she's going wrong...
She appears to be a bit of a poser.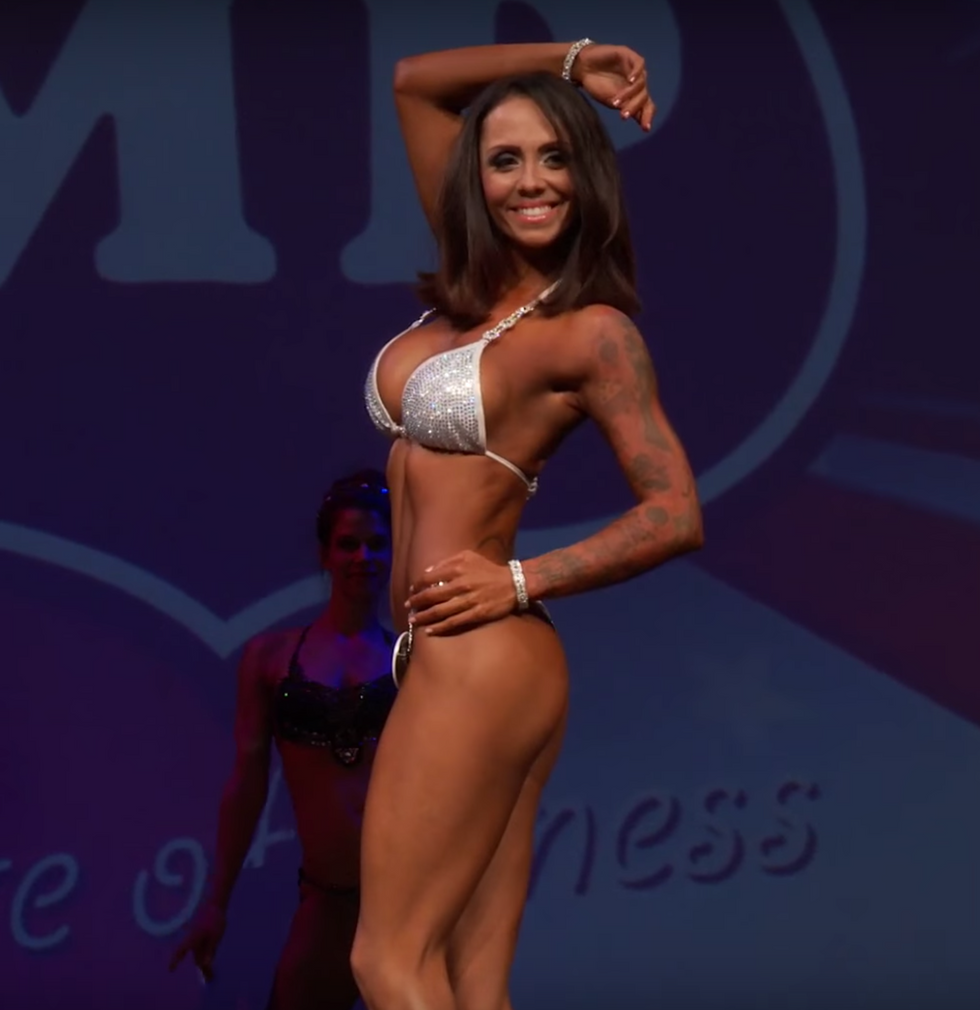 Now we have nothing against people are into fitness and pride themselves on having a good body and looking after themselves.
Some have said that Jenna comes across as being pretty vain.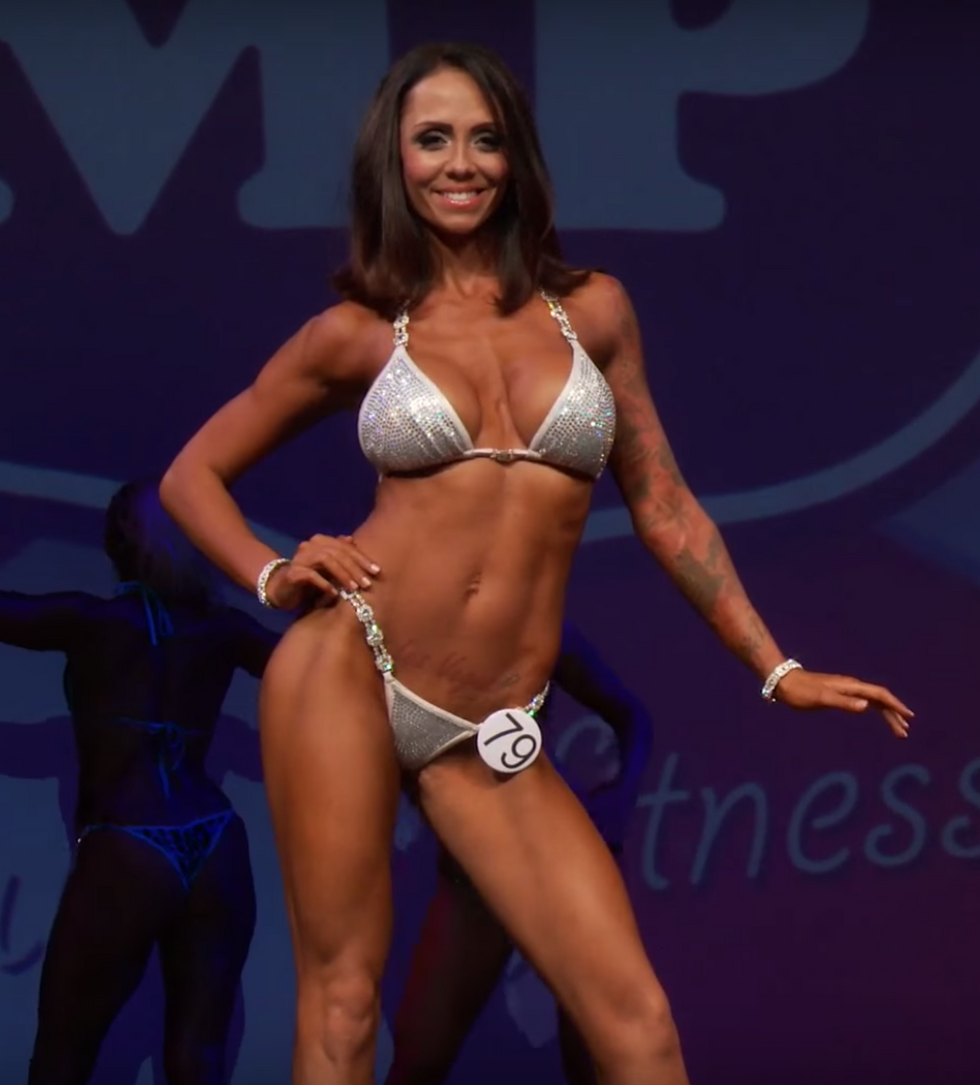 Can we blame them?
Jenna has a lot of tattoos.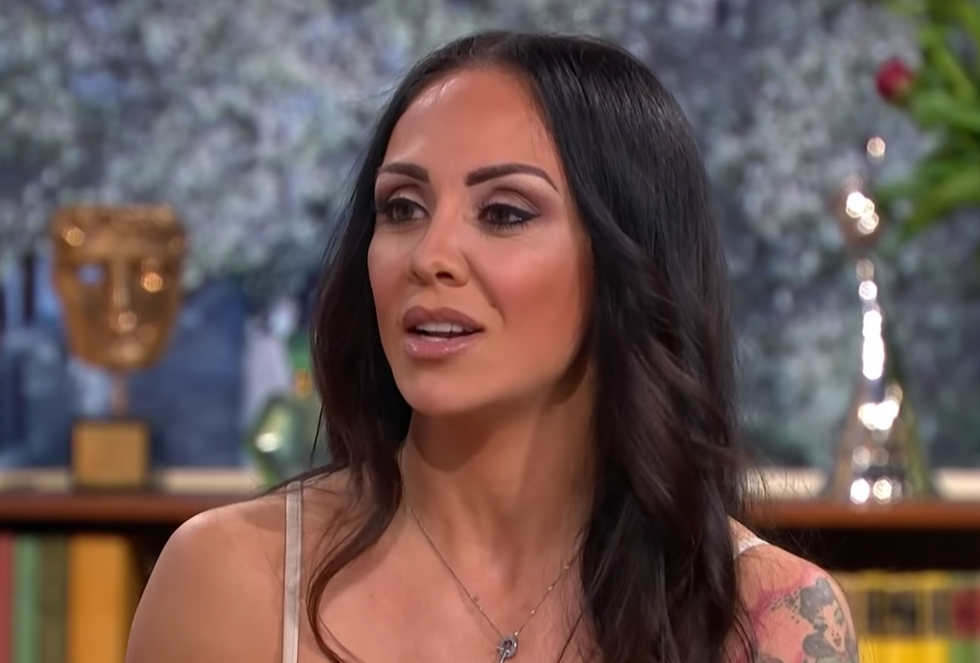 And she isn't shy about showing them off! She
does 
look pretty great, to be fair.
It would appear that she doesn't take criticism well.
Clearly having negative comments on her social media pages is not good for her image. Not that we'd be that bothered about being compared to a hair straightener. Bit random.
If you hadn't already noticed, she's not exactly the shy and retiring type.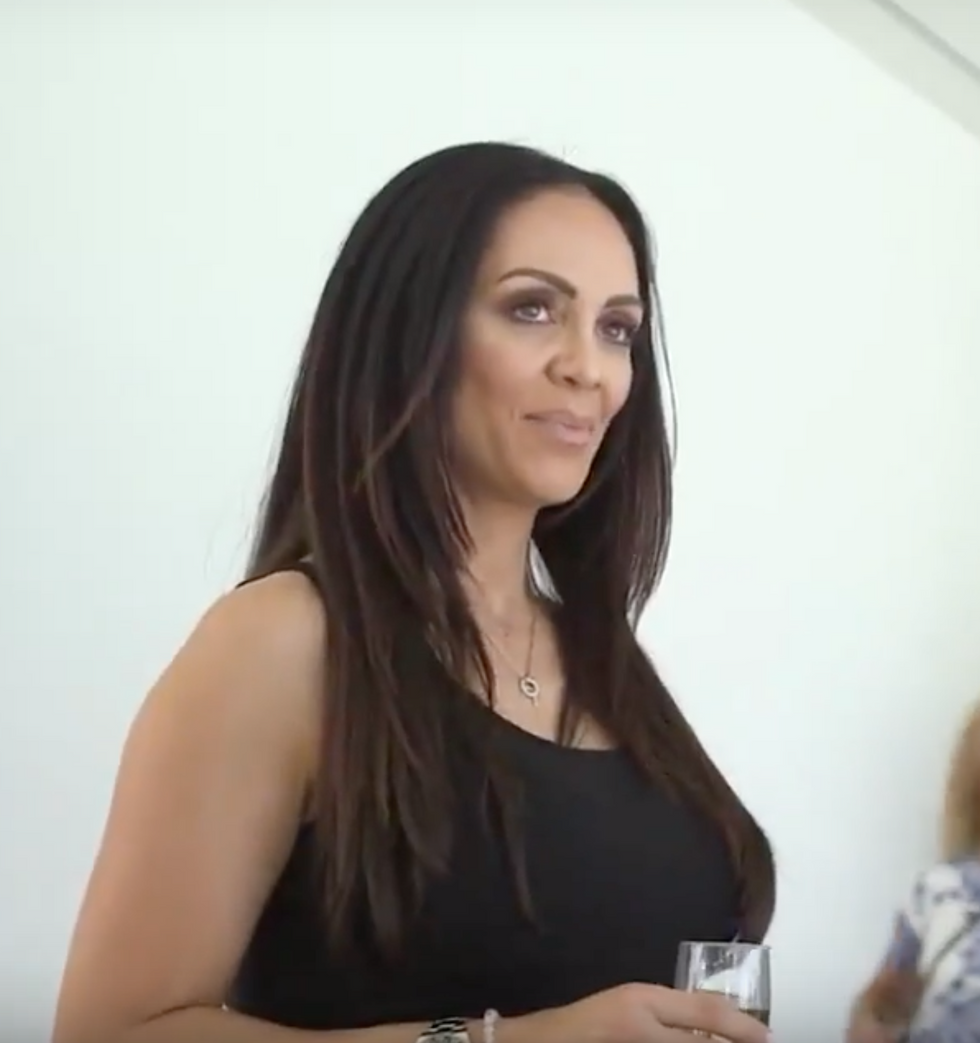 She knows how to flaunt her good looks.
But Jenna is not fazed by the haters.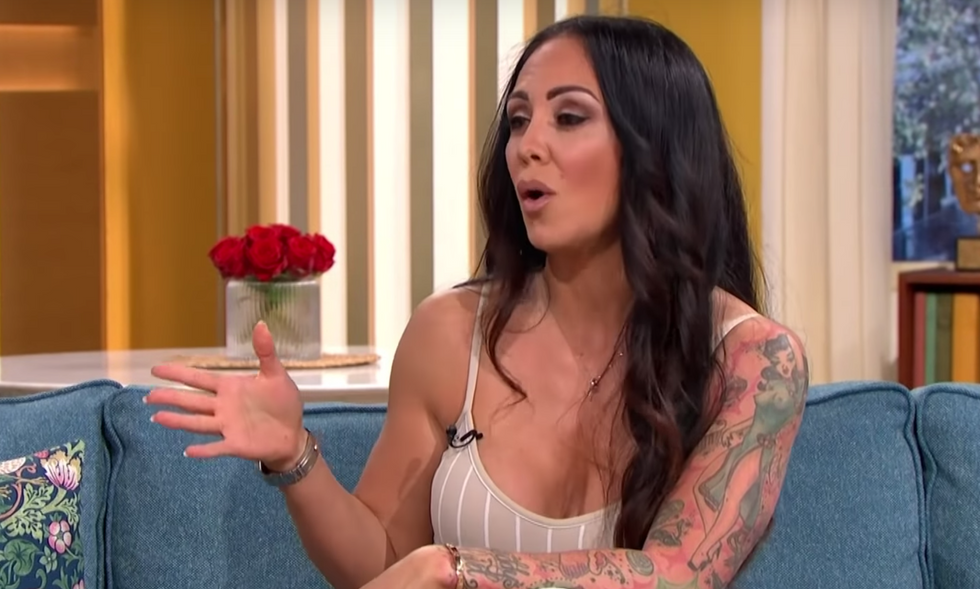 Since the interview, Jenna said: "I don't love myself, I'm just confident, and people don't like that. Other women don't like confident women - and men especially. I would say that 95% of the nasty messages I received were from men." Now that does surprise us actually.
Maybe she intimidates them.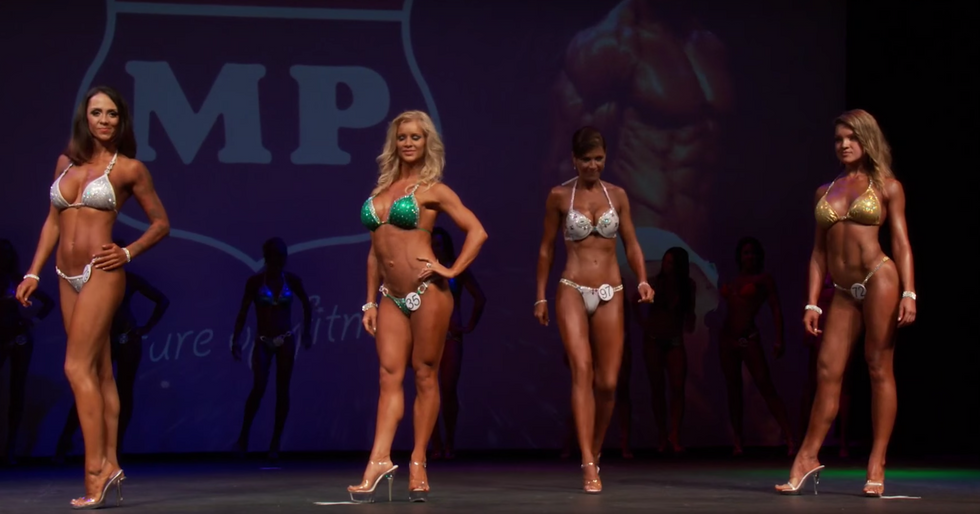 She's sure got some muscles on her!
A lot of ladies are on her side.
And why not? Sure, she comes across as being slightly insufferable, but she's been killing it at the gym and she looks great. No need for pettiness, ladies.
Here's the full interview.
It makes for an interesting watch, to say the least. She's got balls. We'll give her that. But she's not the first woman to appear on this show declaring that they are too good looking for love.
About a year ago, this woman also spoke out about how hard it is to find a man when you're so gorgeous.
Oh, what a horrible problem to have...