Since the details of Harvey Weinstein's decades of sexual abuse were finally made public last October, many of us have been inundated with headline after headline of more men in various industries using their positions of power to sexually harass and abuse the people around them.
But Bill Cosby has somehow been able to sneak under the radar for most of the fallout. Although he allegedly assaulted more than 50 women, his name has been largely missing from the headlines of the #MeToo movement.
Well, thanks to a flippant remark he made this week, that's all about to change.
Laura McCrystal is a reporter for The Philadelphia Inquirer.
Story coming soon on the bizarre evening @jeremyrroebuck and I had tonight, watching Bill Cosby eat dinner at La Veranda.

— Laura McCrystal (@Laura McCrystal)1515633165.0
She posted the other day that she'd soon be sharing an article she wrote after an awkward evening of watching Bill Cosby eat Italian food. For whatever reason, Cosby chose to go out for dinner in his hometown of Philadelphia and invite a bunch of reporters to document the experience.
Sure. That's a thing people do, I guess.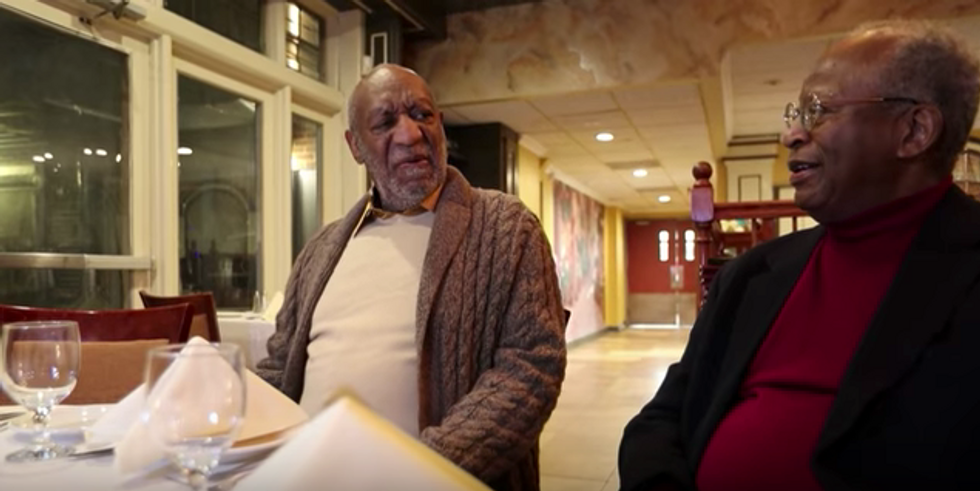 via: YouTube
In case you're wondering, the alleged rapist ordered penne with olives and sausage. Cosby and his friend seemed to be in high spirits at dinner, chatting with other diners in the restaurant and reminiscing about growing up in Philadelphia.
The allegations against Cosby were hardly mentioned.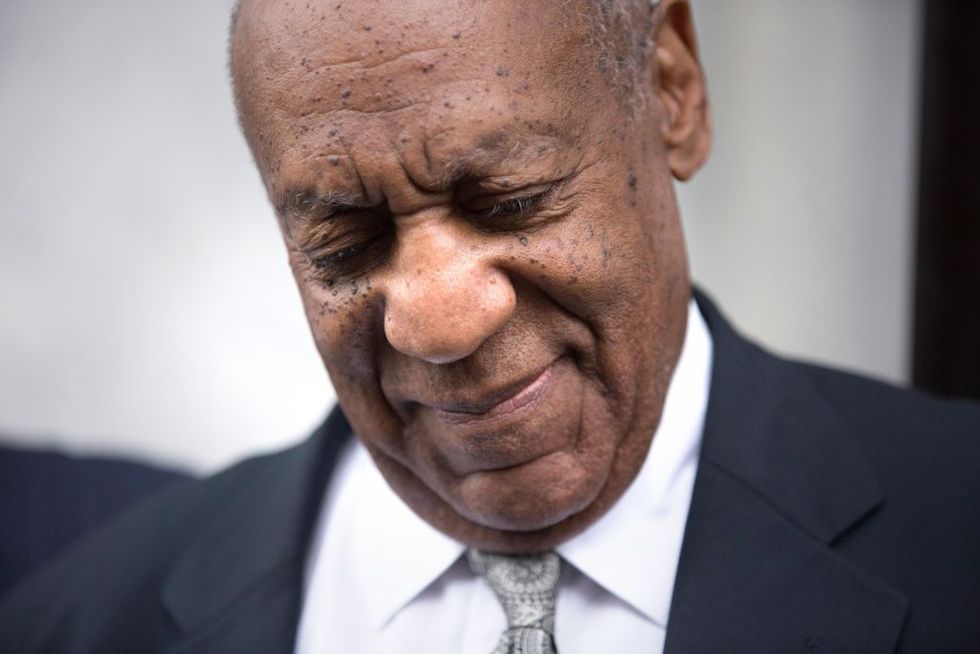 via: Getty
In fact, it seems like the night was going pretty smoothly for Cosby, even if it was slightly awkward. (McCrystal describes the evening as being "a decidedly odd affair.") And then, Cosby shook McCrystal's hand and made a statement which I can only assume he thought was very funny.
"Please don't put me on 'MeToo,'" he said. "I just shook your hand like a man."
Um, what?
What was he thinking? Either this was a weird attempt at gallows humor, or Bill Cosby finds it perfectly OK to joke about a handshake being misinterpreted as sexual assault. And guess what? Neither of those options is a good look. The Internet has been completely perplexed about this bizarre comment...
This guy tried to give him an out:
@paulboni He clearly said Me Too. I can't guess as to what he meant or was thinking.

— Laura McCrystal (@Laura McCrystal)1515692108.0
"Maybe he meant 'YouTube'?" No. He didn't. He meant #MeToo. A famous man who is facing trial for sexual assault joked about the movement that is all about making the world safer for people who have dealt with sexual assault. I guess there's also the slight possibility the Cosby made his request in earnest, but that would 
also
be bad. There is literally no way to interpret this comment that could possibly portray Cosby in a positive light. (And I'm fine with that. Rapists don't deserve to portrayed in a positive light.)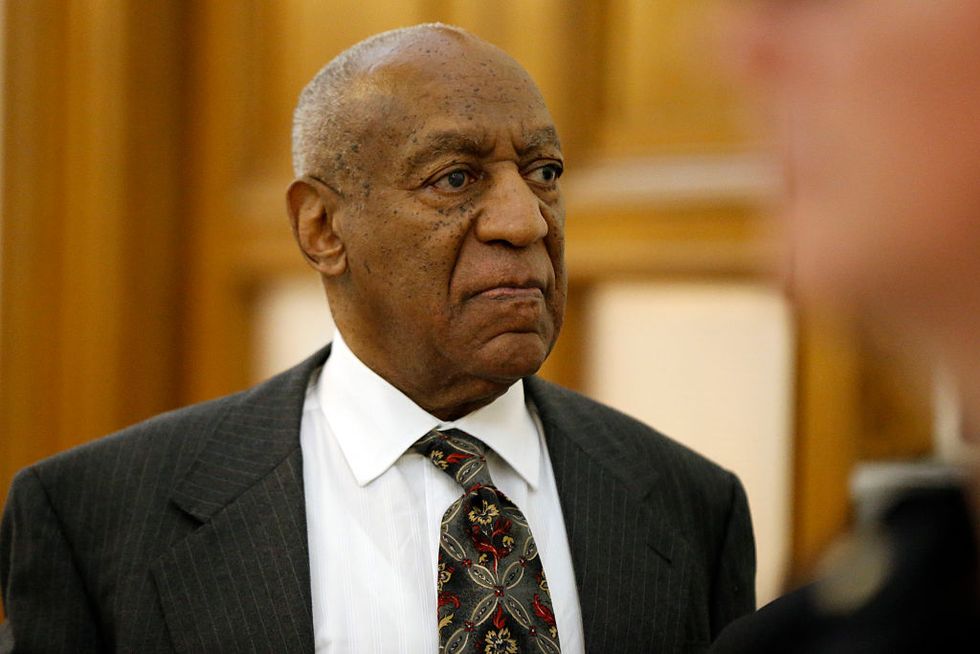 via: Getty
Now, about that trial I mentioned earlier. Cosby is facing a retrial for the alleged assault of Andrea Constand.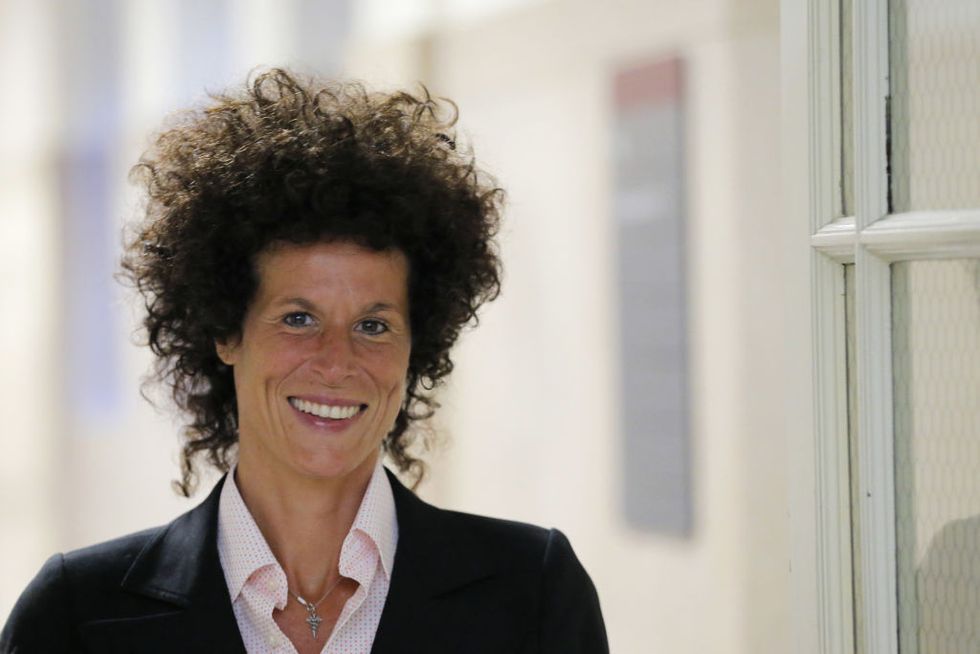 via: Getty
Constand, a former basketball star, was among the first of Cosby's accusers to come forward with allegations. She says that Cosby drugged her and sexually assaulted her in his home back in 2004.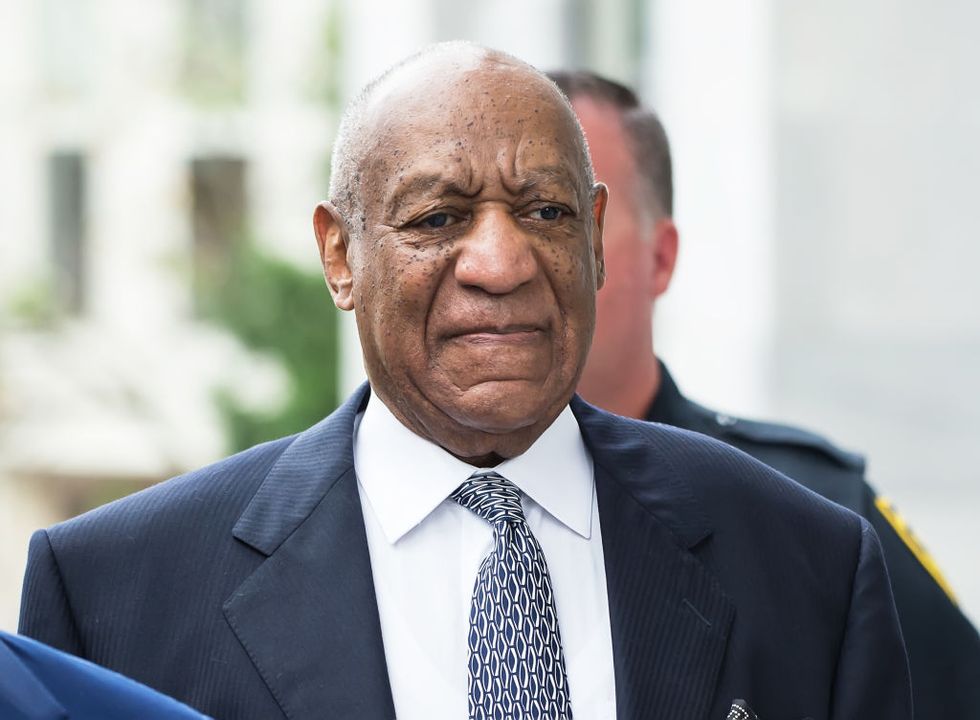 via: Getty
Cosby says the sex was consensual and that he had given her an herbal remedy. The case originally went to trial last summer but was declared a mistrial when jurors reached a deadlock.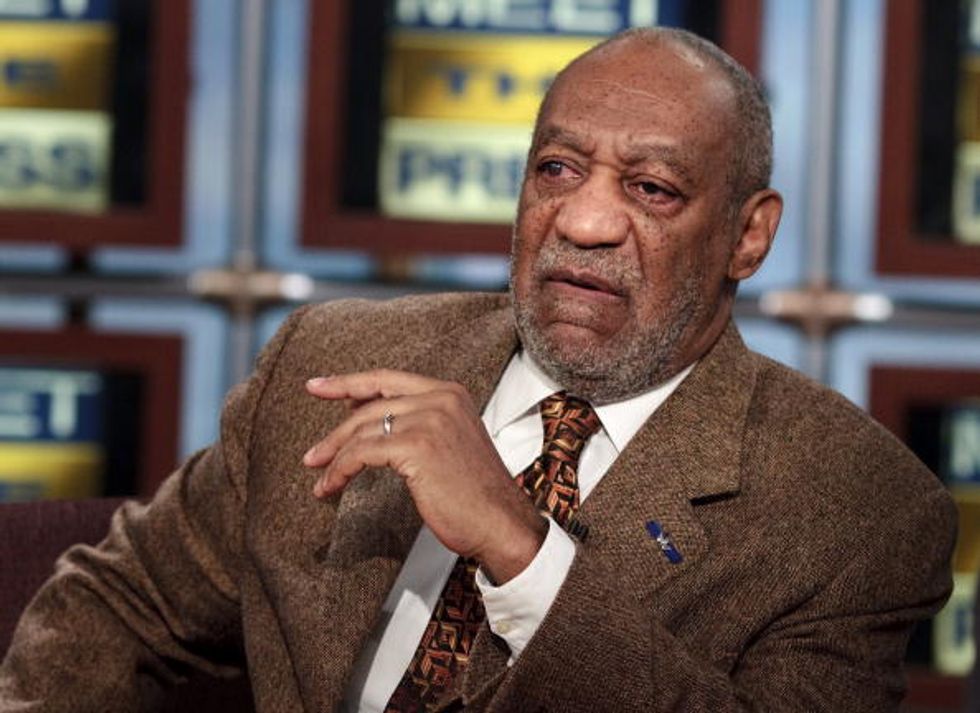 via: Getty
When asked how he felt about the retrial at the night of the awkward penne dinner, Cosby had only two words for the reporter: "We're ready." Yeah. We'll see about that.