Bill Gates admitted that it was a "huge mistake" to spend time with Jeffrey Epstein after revealing that they shared "several dinners," on Wednesday.
Gates, sixty-five, had a relationship with Epstein that dated back to 2011, but there came a point of disagreement between himself and Melinda, Gates' ex-wife, who was concerned about the relationship they had together.
Melinda reportedly told friends she was furious about their friendship and wanted nothing to do with Epstein, hiring a divorce lawyer in 2019, after it became public that Gates met with Epstein.
But Gates himself even admitted he regrets spending time with him.
Gates has been reported to have visited Epstein's house more than once and even talked with him about his 'toxic' marriage while Epstein gave him advice about ending it, according to the Daily Beast.
"I had several dinners with him hoping that what he said about getting billions of philanthropy for global health through contacts he had might emerge. When it looked like that wasn't a real thing that relationship ended," Gates said.
'It was a huge mistake to spend time with him and give him the credibility of being there. There were lots of others in that same situation, but I made a mistake."
Gates' spokesperson also told Insider in June that, at any point, if they were in contact with each other, it was never anything personal, and purely to talk about philanthropy.
"It is extremely disappointing that there have been so many lies published about the cause, the circumstances, and the timeline of Bill Gates's divorce," the spokesperson said.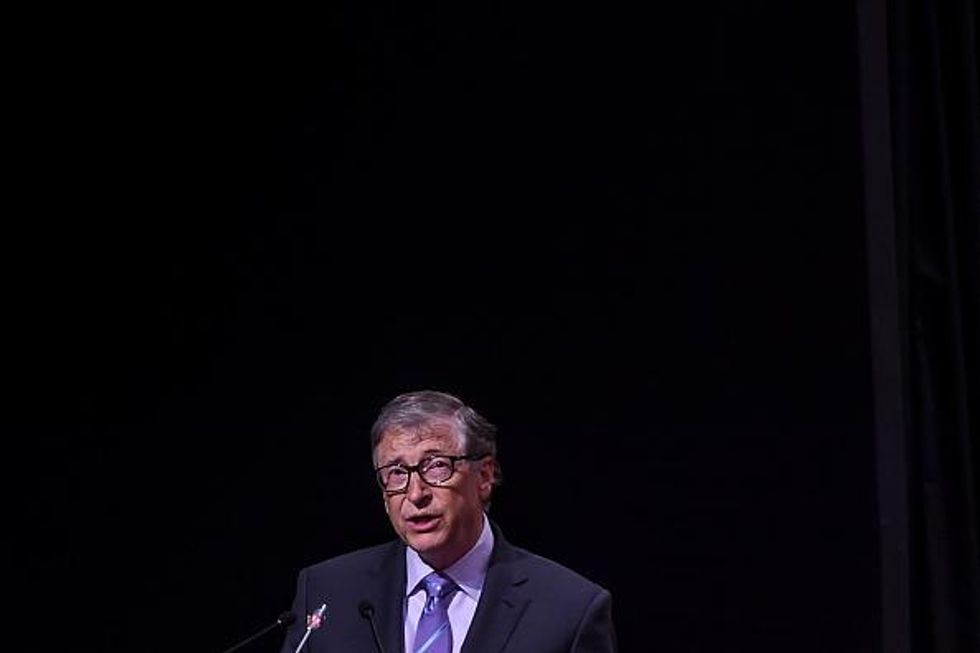 "The rumors and speculation surrounding Mr. Gates are becoming increasingly absurd and it's unfortunate that people who have little to no knowledge are being characterized as 'sources.'

Gates has had a difficult time this year, with 4 Microsoft employees accusing Gates of being an office bully in June, allegedly saying that his catchphrase was: "That's the stupidest f*****g idea I've ever heard," and claimed he pursued sexual affairs with both employees and journalists.
A former Microsoft executive who spoke on condition of anonymity told the outlet: "Having a meeting with Bill was just an opportunity to get yelled at, so I tried to avoid that."
Maria Klawe, a former Microsoft board member, said: "A person like Bill Gates thinks the usual rules of behavior don't apply to him."
Melinda French Gates herself was an employee at Microsoft, hired as a product manager when Gates first asked her out months after flirting with her at a conference dinner as per the Daily Mail.
An email that was obtained by The New York Times also had a record of one of Gates' emails to an employee which read: "If this makes you uncomfortable, pretend it never happened," after asking her out to dinner in 2006.
And in a Netflix docuseries Inside Bill's Brain: Decoding Bill Gates, his ex-wife said: "Bill wanted to be married, but he didn't know whether he could actually commit to it and have Microsoft."
The couple officially divorced after twenty-seven years of what now seems like not-so-happy marriage.