Everybody loves going to a baseball game. It's the best place to eat hot dogs, drink beer, and — if you're extra lucky — run into Bill Murray.
That's exactly what happened when Kristen and Robbie Schloss went to a Cubs game earlier this month and found themselves sitting next to the man himself. What happened next is sure to warm your heart.
You've heard the stories of Bill Murray appearing in the wild.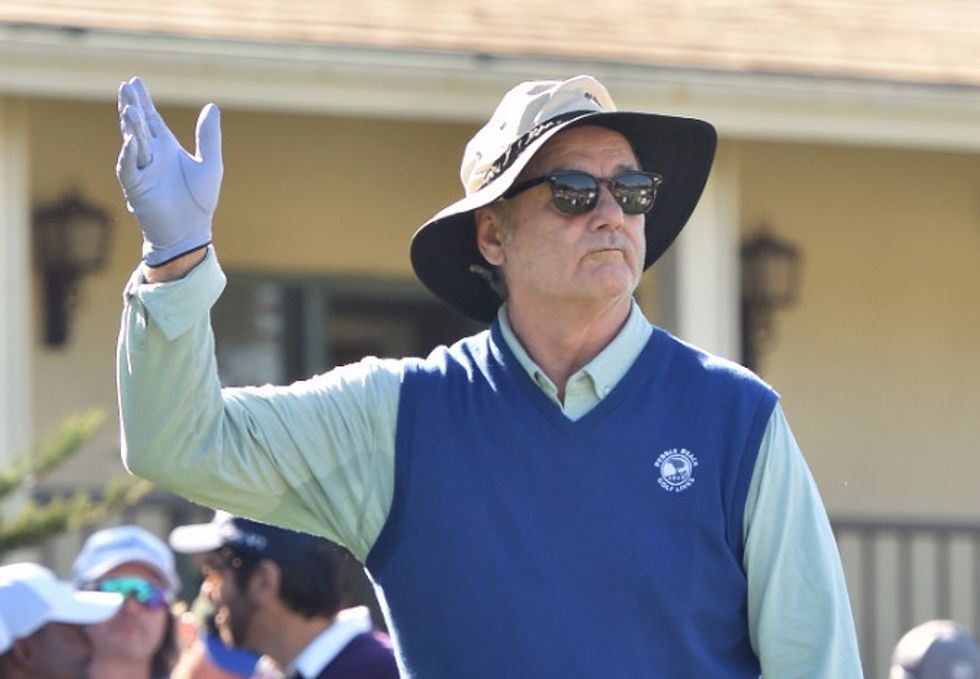 via: Getty
Typically, the stories feature Murray doing something totally bonkers, like stealing a french fry off of someone's plate, eating it, and then saying "they'll never believe you" before running off into the night. Well, today we have another Bill Murray story for you. This one is less bonkers and more heartwarming.
As you're probably already aware, Bill Murray is a pretty big Cubs fan.
He's appeared at several games and even
sang "Take Me Out to the Ballgame"
during last year's World Series.
Murray was in the stands for yet another Cubs win on October 9. As luck would have it, Robbie and Kristen Schloss were there, too. They're a married couple living in Chicago. Once they saw that they were sitting right next to the Hollywood legend, they knew what they had to do. Right after the Cubs got the W, they asked Bill to record an extra special message for their parents which they later posted on Instagram:
Is that not the most darling thing you've ever seen in your life?
The baby is due to arrive next April — just in time for next year's season! Do you think they'll name the baby Bill?