Billie Eilish has become something of a teen sensation. From her unique fashion sense to her unconventionally catchy tunes, at just eighteen, she's truly taken the music industry by storm.
She's gone from strength to strength, and her latest career move may be her most high-profile yet and could also see her break a huge record...
Keep scrolling for the full story.
Aged just eighteen, Billie Eilish has taken the music industry by storm.
She's been writing and creating her own music since she was incredibly young, and has risen to fame with huge hit album When We Fall Asleep, Where Do We Go? last year.
She's also known for being something of a quirky character.
Eilish was home-schooled and didn't really interact with kids her own age apart from her siblings until she started to make waves in the music scene. This gives her something of a unique outlook on the world.
It also gives her music quite a different sound.
Many are pretty shocked that such a young person could create such hauntingly catchy tunes - and such suggestive lyrics.
Her debut album, When We All Fall Asleep, Where Do We Go?, ranked at number 1 on the charts.
But that wasn't even the first time that we saw her climbing the charts...
Don't Smile at Me, went all the way to slot fourteen, and has already been awarded gold, an achievement that many artists can only dream of receiving.
The teen has collaborated with the likes of R&B singer, Khalid, which exposed her to a whole new demographic.
And that only helped her fanbase grow stronger. The eighteen-year-old singer is well-known for her catchy beats and dark lyrics. Despite being so young, it seems as if she has already cemented her position within the music industry.
Oh, and that's not to mention the whopping thirty-four awards she has under her belt.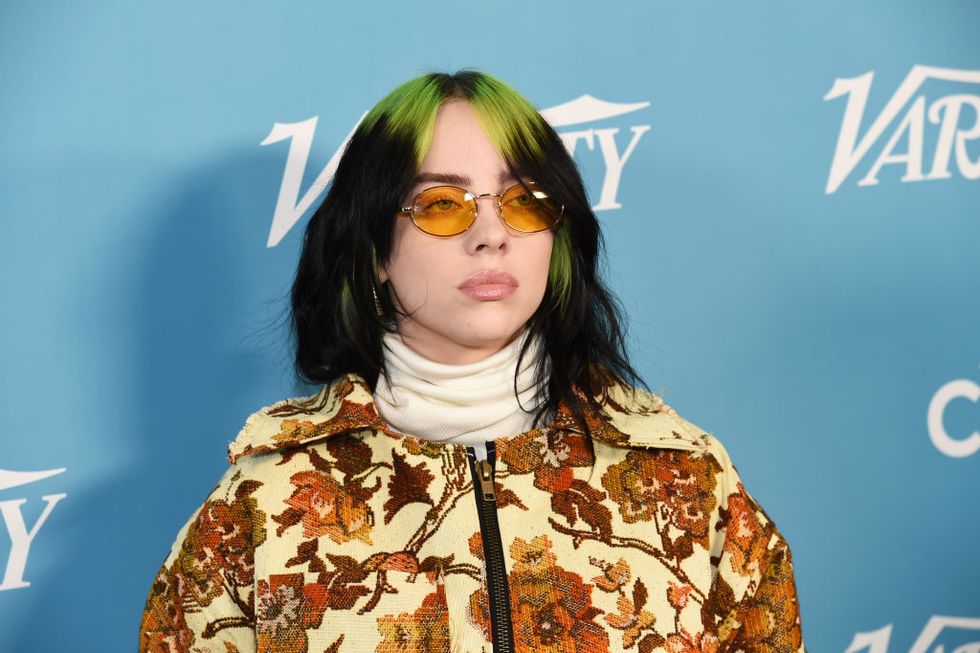 via: Getty Images
Pretty impressive, right?
But, it's safe to say, Eilish is as famous for her image as she is for her music.
The star loves to experiment with fashion and it seems to garner just as much attention as her music.
Eilish is known for rocking some pretty out-there looks.
Or what about this full green ensemble?
But because of Eilish's mature music and fashion sense...
Making the singer just eighteen years old.
real reason why she dresses the way she does - read all about it at the end.
There's no stopping the star.
and starred in one of the best Carpool Karaokes we've seen.
Her career is truly going from strength to strength.
The "Bad Guy" hitmaker has been leaving major clues on her Instagram teasing her involvement in a very big franchise.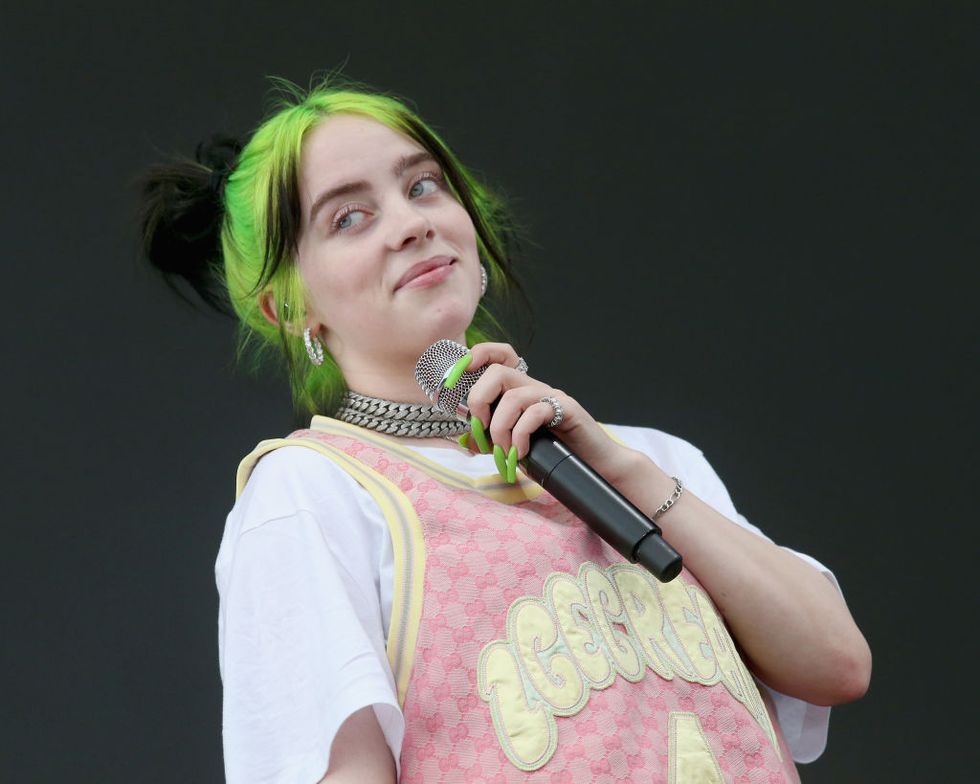 via: Getty Images
And if what fans think is true, this is a huge deal for the singer. In fact, she would even break a record.
Eilish has dropped a major hint that she is doing the theme song for the new James Bond film.
no doubt that the star will be singing the track for the upcoming movie, titled No Time To Die. Keep scrolling to see why fans are convinced and what this will mean for the star (spoiler: it will be a real turning point in her career for a huge reason.)
The Bond theme song is a huge gig.
The likes of Adele, Madonna, and Paul McCartney have recorded tracks for the smash-hit franchise.
Billie shared several pictures of previous James Bond female leads on her Instagram story today.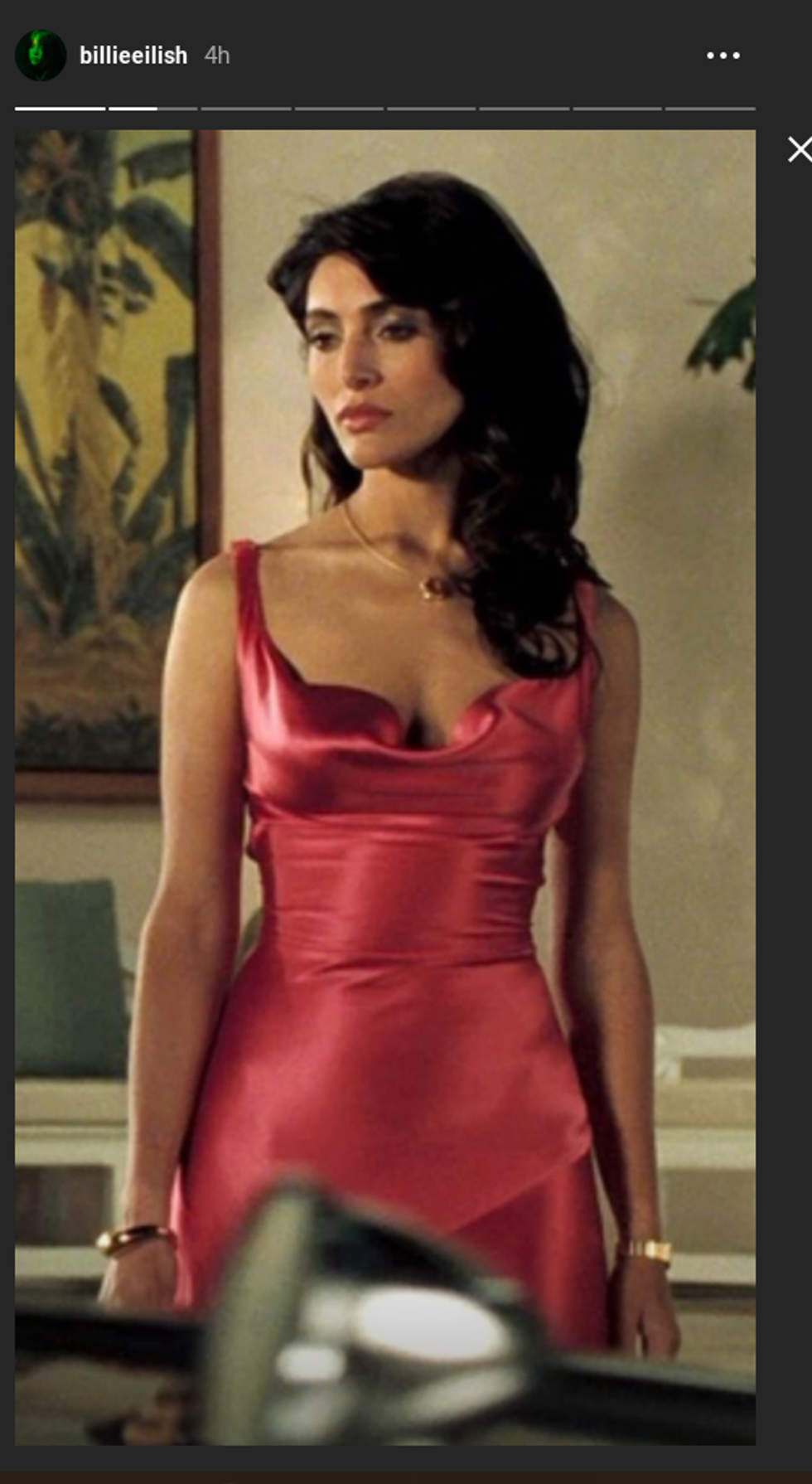 via: Instagram
Which of course, many are taking as a blatant hint that she is involved in the next film, scheduled for release in April.
And if this all turns out to be true?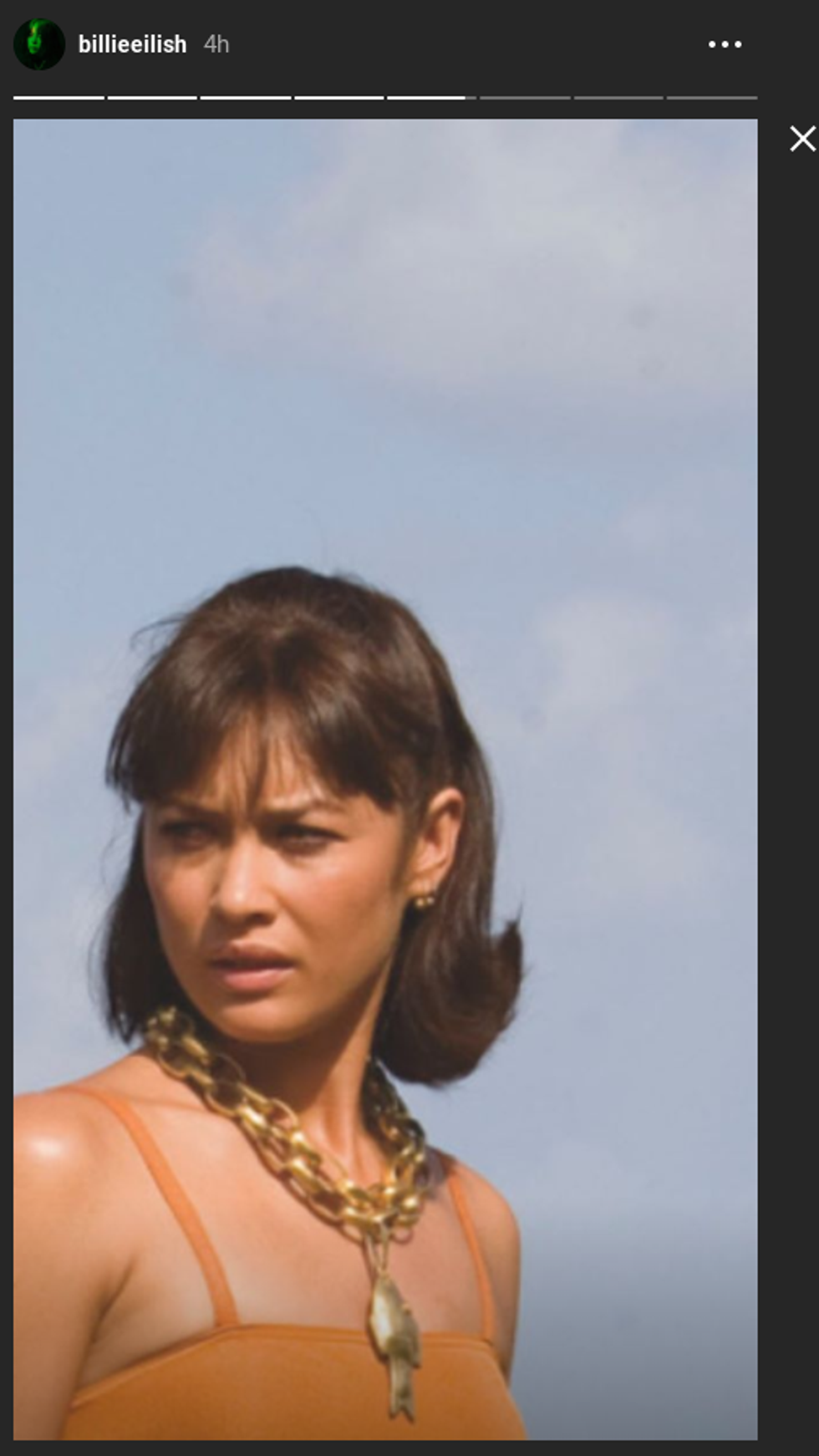 via: Instagram
Well, not only is it a coveted single to produce, but it would also make her a record breaker.
At just eighteen, the star would be the youngest ever artist to sing the theme song.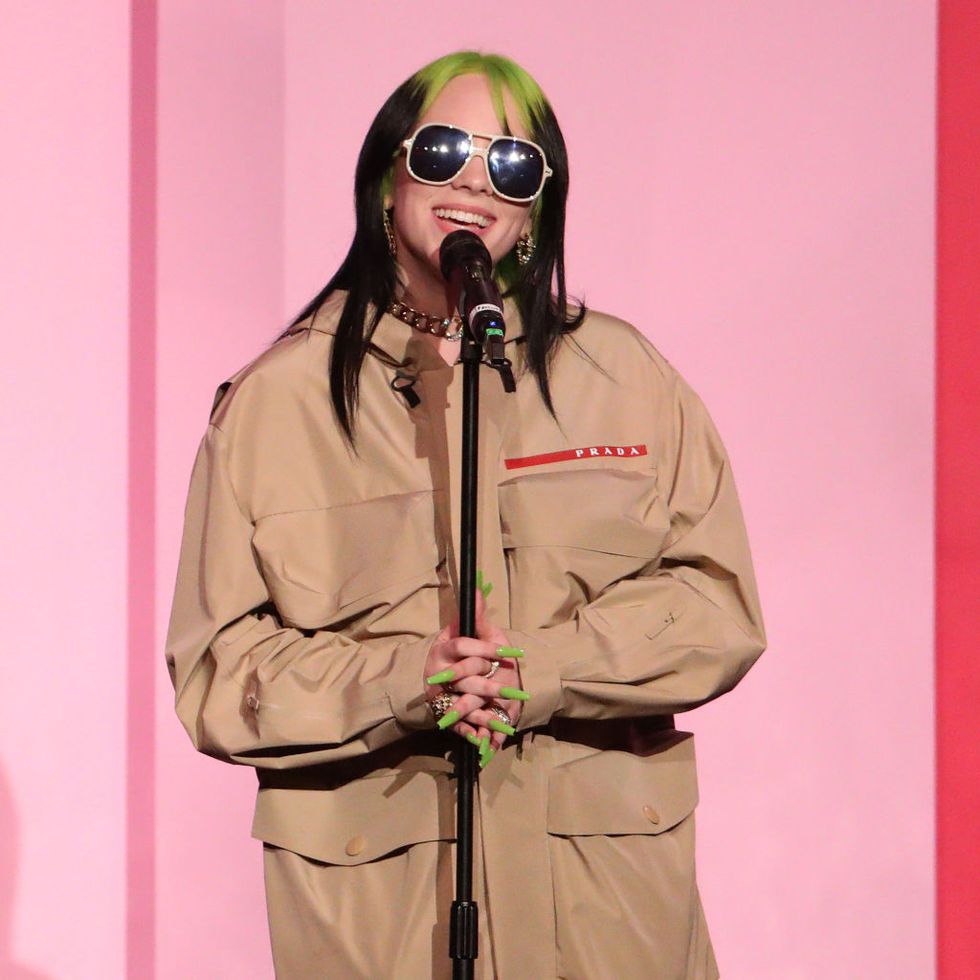 via: Getty Images
Billie would dethrone Sam Smith, who was twenty-three when they sang "Writing's On The Wall" for
Spectre 
in 2015. It is still yet to be confirmed whether Billie is the artist behind the track for the new flick, but her latest Instagram story is leaving little to the imagination. Billie recently opened up about why she only wears baggy clothing and the reason is shocking. Keep scrolling to find out more...