Philanthropy cannot solely provide the path to radical change, but that's not to discredit the absolution of the wealthy in the form of public investment.
Charity is good. It provides sustainable care for vulnerable people and habitats around the world. However, a reliance on charity can breed a distinct atmosphere of complacency on the part of the consumer, the citizen. We don't want to scorn the generous, but to rail against a system in which generosity is our sole saviour. That being said, Robert F. Smith's pledge to pay off Morehouse college class of 2019's student loans is a valiant and conscientious act, one that should be applauded. Keep reading to hear more on the story. 
Robert F. Smith.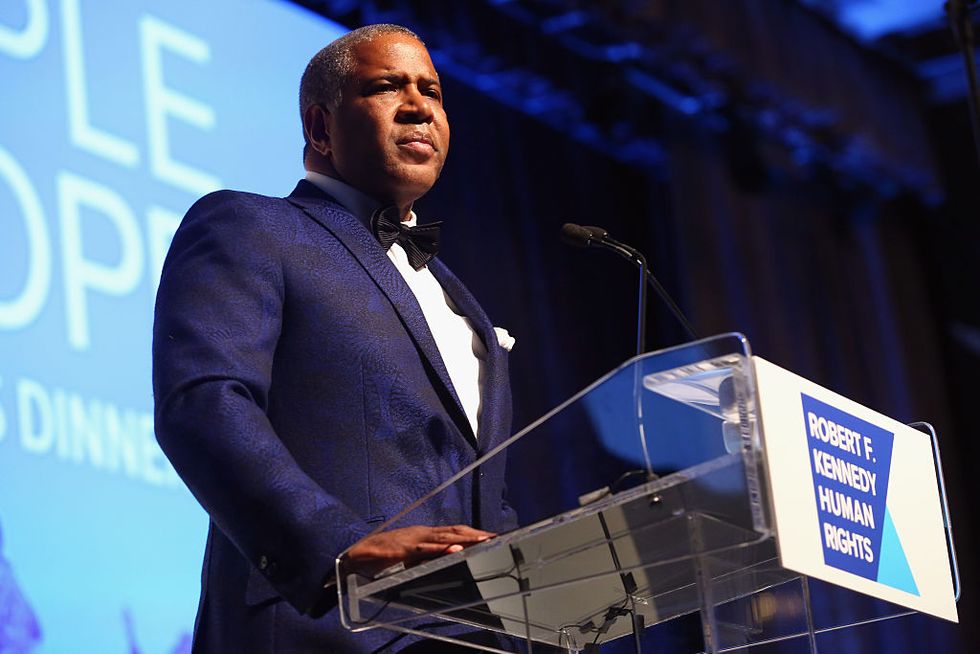 via: getty
Robert F. Smith was born in 1962 in Denver, Colorado. Both his parents, Robert Smith and Dr Sylvia Myma Smith, were high school teachers with PHDs.
I have a dream!
As a child, Robert's mother accompanied the young boy to the March on Washington to witness Martin Luther King's "I have a dream" speech. 
Ambition.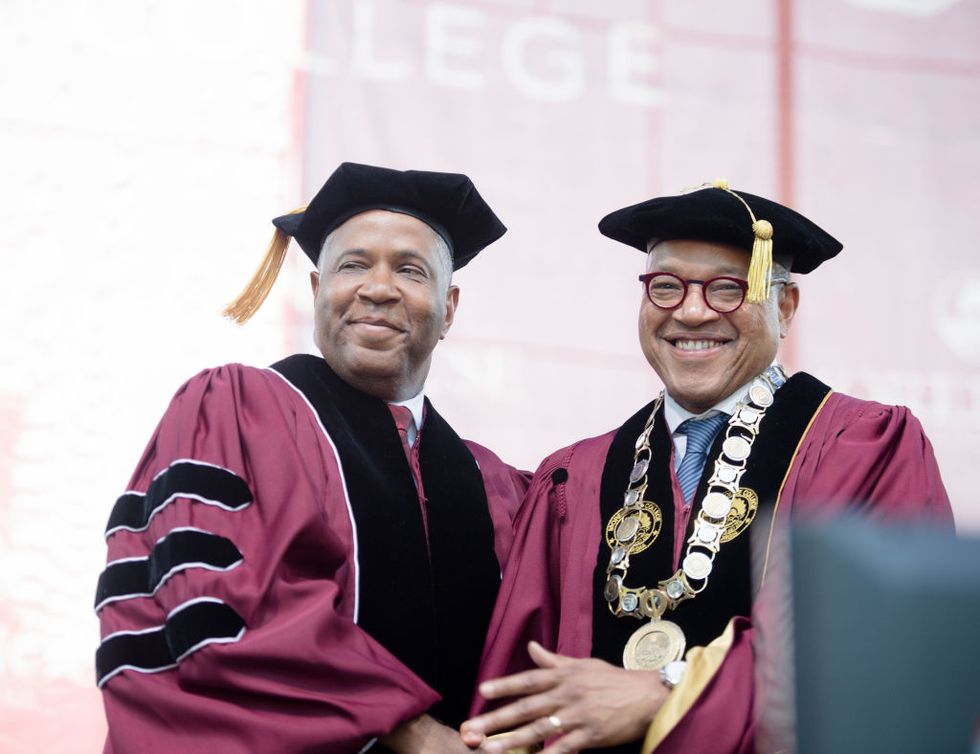 via: getty
At high school, Robert tried for an internship at Bell Labs, but was told that there was no space.
Luckily, an MIT student didn't show up and Robert got his break. 
He's had quite the CV.
After working at Bells Labs, Robert took on positions at Air Products and Chemicals, Goodyear Tire and Rubber Company. A real monopoly. 
Education.
After gainful employment at various companies, Robert attended Columbia Business School, from which he earned an MBA. 
Goldman Sachs.
Smith joined Goldman Sachs in 1994, where he made enormous amounts of money gambling on the livelihoods of Americans. 
The merger.
Smith oversaw a merger between Apple Microsoft Texas Instruments, eBay and Yahoo.
Vista Equity Partners.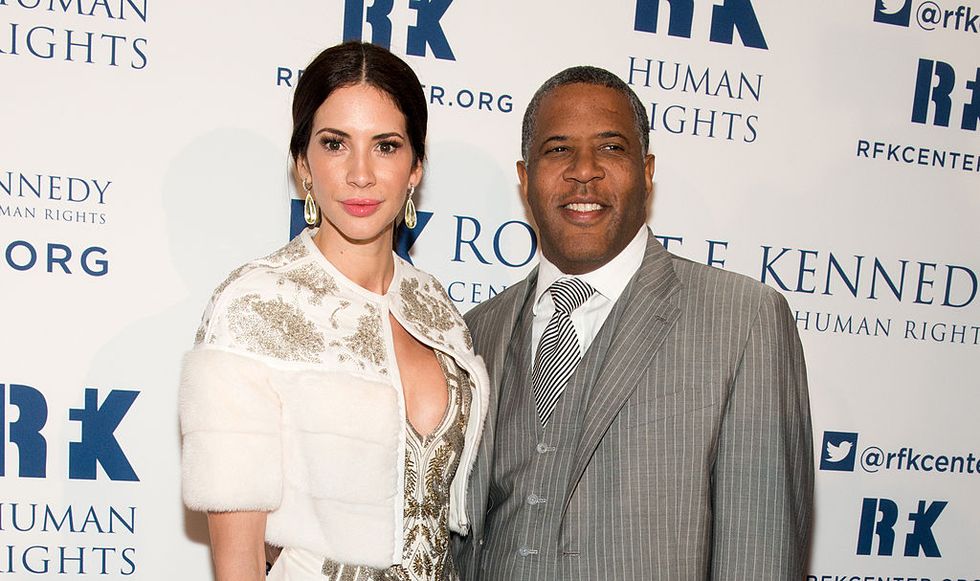 via: Getty Images
Vista Equity Partners are a venture capital firm. Smith is the founder, chairman and chief executive. Talk about the consolidation of power. 
They're not doing too bad.
The conglomerate have over $40 million dollars in cumulative capital commitments. If you don't know what that is, it's the system in which large corporations pile into the private equity fund of small, occasionally struggling businesses to lift them off the ground by providing with cash-flow. The conglomerates then use the dues to financially hold the smaller business to account. 
No medals for fourth place.
Vista is now the forth largest enterprise software corporation being SAP, Oracle, and Microsoft. 
Game changer of the year.
In 2001, Smith was named as international's 2016 Game Changer of The Year. 
He's quite the philanthropist.
Smith has embarked on a series of philanthropic ventures once he'd amassed enough wealth to do so. 
Fund II Foundation.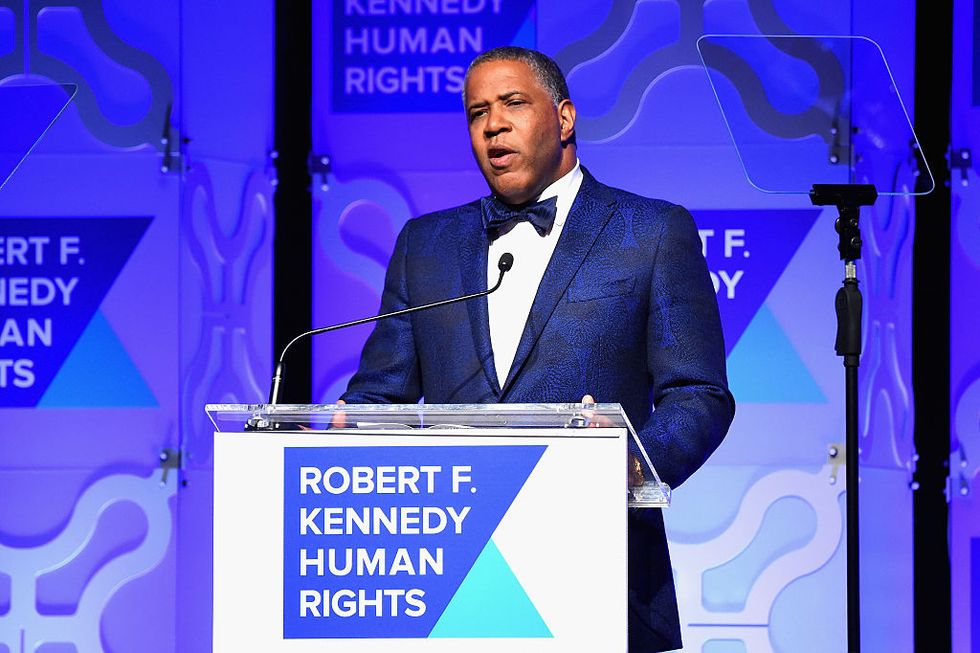 via: getty
Smith is the current president of the Fund II Foundation, which invests in a number of institutions and charities such as… 
Unicef.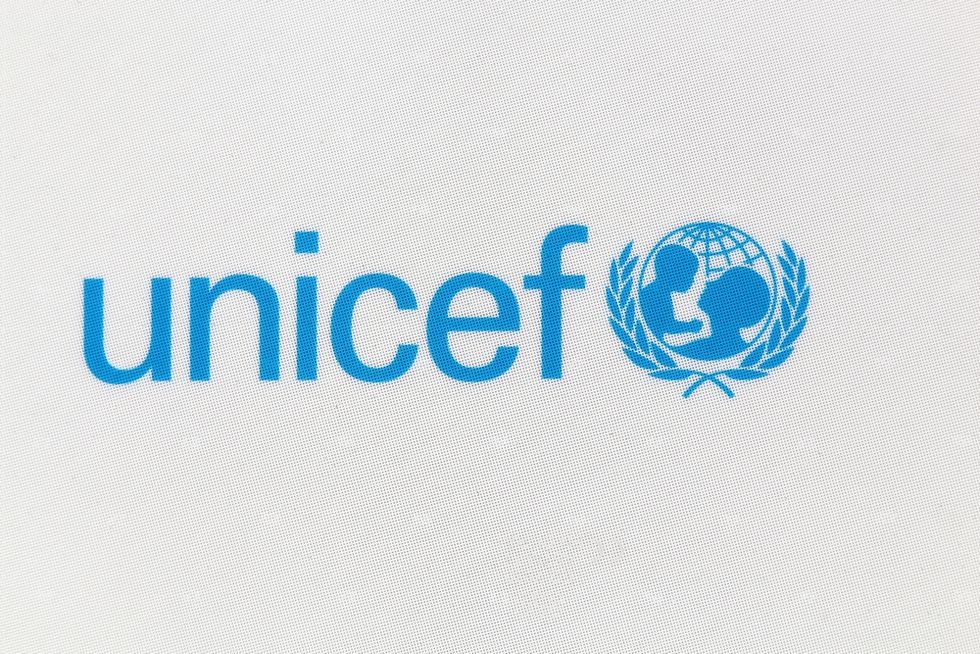 via: shutterstock
Providing basic human rights all over the word. 
The National Park Foundation.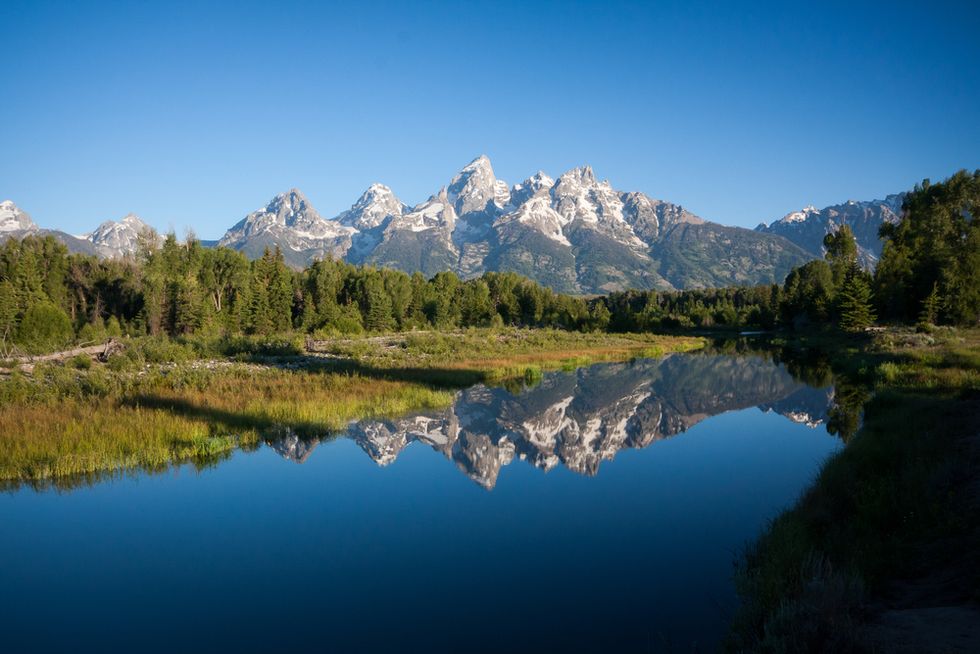 via: shutterstock
Currently under attack by the Trump administration. 
Susan G Koman.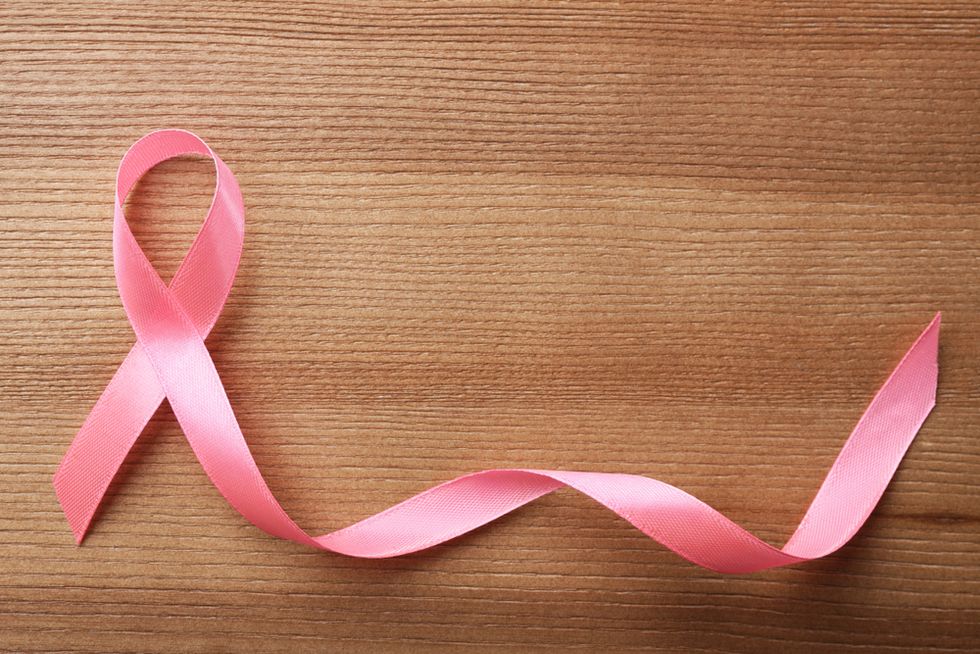 via: shutterstock
Fighting breast cancer across the United States. 
Robert. F. Kennedy Human Rights Foundation.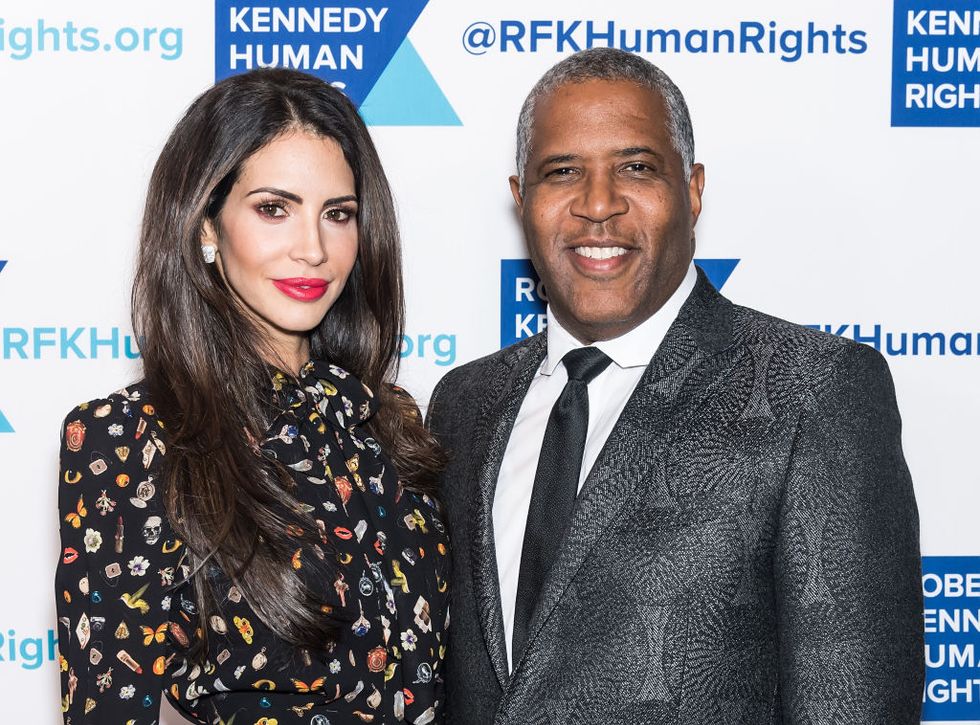 via: getty
Protecting human rights around the world and protecting journalists. 
He's the largest donor to the Prostate Cancer Foundation.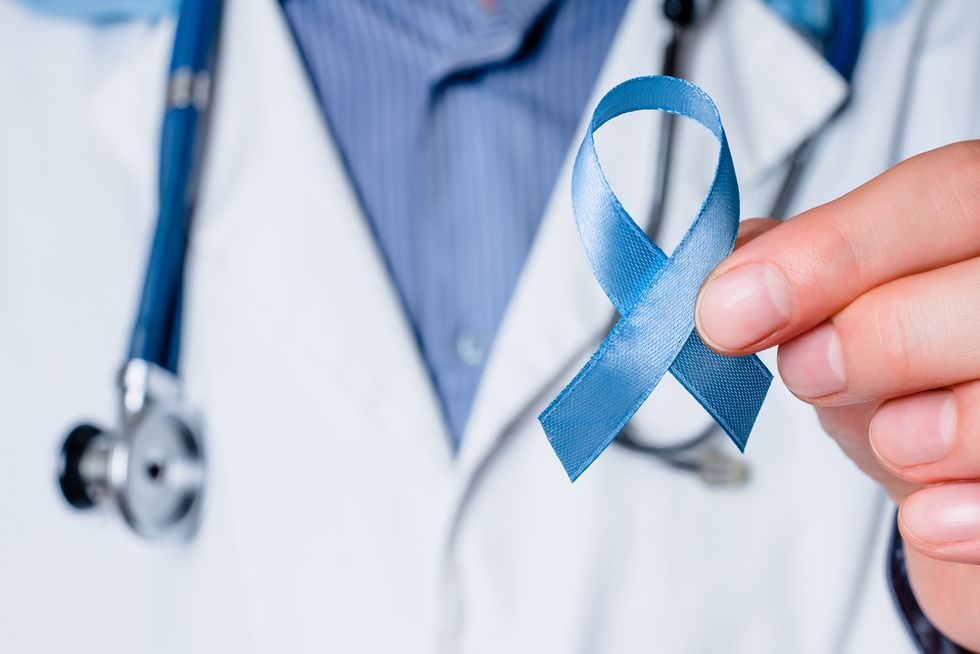 via: shutterstock
Donating $2.5 million to the Prostate Cancer Foundation.
And he's one of the Philanthropy 50.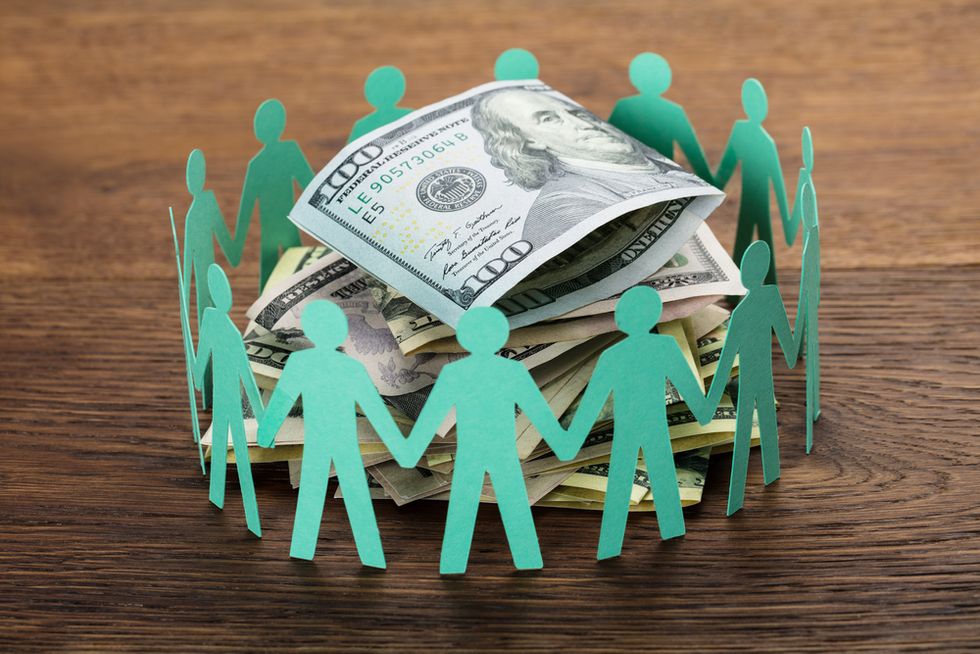 via: getty
Smith was named one of the "Philanthropy 50" in 2017. We imagine that's something of an accolade. 
And he loves Jazz.
Smith pilled money into the preservation of Louisiana's own Louis Armstrong House Museum in an effort to preserve the legend of the city's most iconic jazz musician. 
Now, Smith's turned his attention to the youth of today.
With millions of young people struggling to front their student loans, Smith has attempted to help a small number of them out. 
Address to Moorhouse College.
On a visit to Moorhouse College, Smith left a certain year group paralysed with joyous surprise. 
The announcement.
Proceeding the student's commencement on Sunday, the deep wallet of Mr Smith would cover all of the students' loans. 
How much would this cost?
This would cost Mr Smith up to $40 million. Generous huh? 
The 400 lucky students...
Were all attendees of an all-male, historically black college, in Georgia, Atlanta - in which the black population still suffer the effects of clandestine segregation policies and disproportionate funding for schools with a surplus of minority students. 
Sterling words.
Smith addressed the students, "On behalf of the eight generations of my family that have been in this country, we're gonna put a little fuel in your bus… This is my class, 2019. And my family is making a grant to eliminate their student loans."
Well received.
After the announcement, the faculty and studentship alike were stunned. It took them a moment to take in the news, then the room erupted into cheers and applause. 
This is all very well... but.
Philanthropy is a welcome gift to society, but it only treats the symptoms of societal problems. Real change will come from policy. 
So we need to think hard to exact change.
What policies matter most to you? We can't sit around for some billionaire to save us, because, on the whole, they won't, and they haven't. 
But congratulations none-the-less to those lucky students!
If only the rest of the billionaire class might be so generous. Or perhaps even pay their taxes...