Bindi Irwin has come a long way from the little girl that made the sweetest cameo's in dad, Steve Irwin's, documentaries in the early '00s.
Since the untimely passing of Steve aka The Crocodile Hunter, in 2006, Bindi has managed to make a name for herself in both the television and music industry, following in her late father's footsteps with her passion for wildlife.
Most importantly, Bindi, along with the rest of the Irwin clan (mom, Terri, and brother, Robert) continue to keep Steve's legacy alive through the groundbreaking work that they do at Australia Zoo, where they live and work.
So, of course, the internet was suitably thrilled to see that, not only has Bindi just announced her surprise engagement on her 21st birthday, but that her now-finance proposed at Australia Zoo!
It's honestly the cutest thing ever. Just wait until you see the pictures...
Bindi Irwin is best known as the animal-loving daughter of Steve Irwin.
Australia Zoo
, which spans nearly 1000 acres and employs over four-hundred staff but was originally born from the tiny wildlife park that Steve's family moved to when he was just a child.
Bindi and her dad were very close.
Sadly, Steve passed away in 2006 from a stingray attack while filming in the Great Barrier Reef.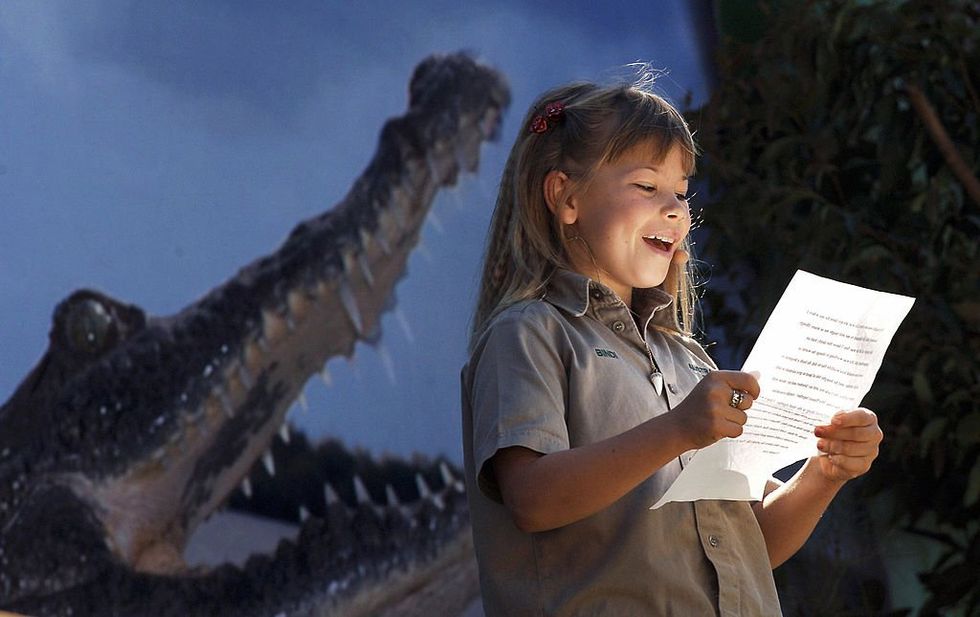 via: Getty
At just eight years old, Bindi read out a eulogy during her dad's memorial service. We can't imagine how hard that must have been.
Now, over a decade after her father's death, Bindi continues to follow in her father's footsteps, along with the rest of her family.
And as you'd expect, this is where Bindi met her now-finance, Chandler Powell.
They've now been together for 6 years.
He regularly features on Bindi's social media.
And it seems like the couple have taken the next step in their relationship.
She shared this snap on her Instagram today: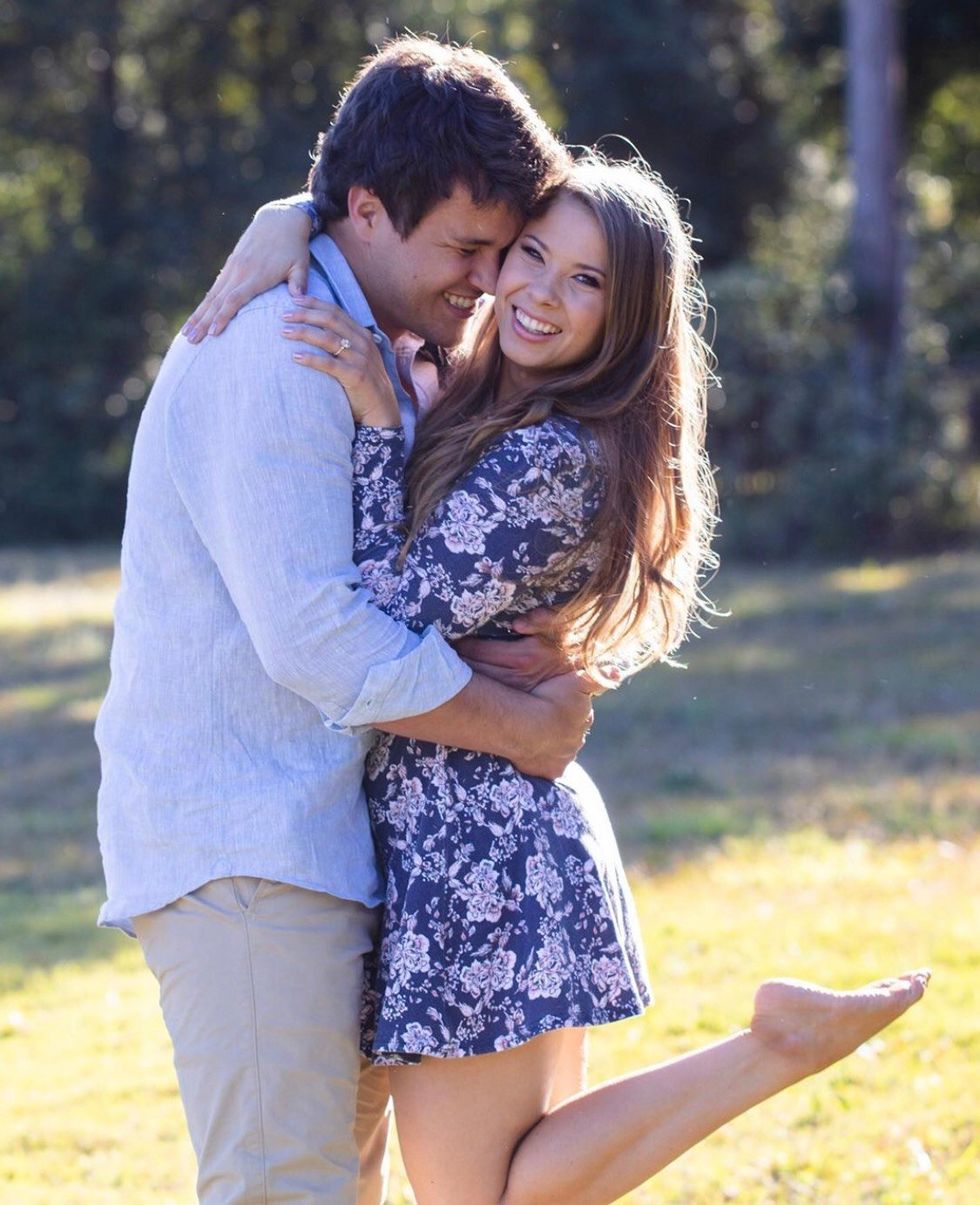 via: Instagram
Bindi was reportedly celebrating her birthday surrounded by friends and family when Powell popped the question.
We got a closer look at the ring in this picture...
Here's what Powell wrote on his Instagram.
sweetest thing that we've ever read.
Of course, Bindi's younger brother, Robert, was quick to offer his congratulations to the happy couple.
Mom, Terri, also tweeted a message of congratulations for her daughter.
Best day ever! Chandler asked and beautiful @BindiIrwin said yes. I am so very happy, and I know Steve would be too… https://t.co/jGx23uAvHW

— Terri Irwin (@Terri Irwin)1563966020.0
She shared this adorable family snap while writing about how Steve would be so happy for the couple too.
And, as you can imagine, the internet is absolutely thrilled for the couple.
People flocked to social media to congratulate the pair.
Obviously, it's hard to forget that Steve Irwin isn't here, in the flesh that is, to see his daughter get engaged.
Me seeing Bindi Irwin get engaged and realizing that Steve won't be there for her wedding https://t.co/Tq6v10WX3y

— Maddy Sislow (@Maddy Sislow)1563970798.0
But he'll definitely be there in spirit and will be
so
proud. Each time that the family is in the headlines, its a reminder of all the work that they do to ensure that Steve's groundbreaking work isn't forgotten, and his mini-me son, just like Bindi, is a massive part of that. Earlier this month, Robert Irwin posted a picture of himself feeding Murray the crocodile at the exact same place as is father, fifteen years on. Keep scrolling to see the picture that's keeping Steve's legacy well and truly alive...