Get ready to have your blood boil, because a screen shot of a text message between a mom-to-be and a birth photographer is going viral as it's infuriating moms (and fellow birth photographers) across the Internet.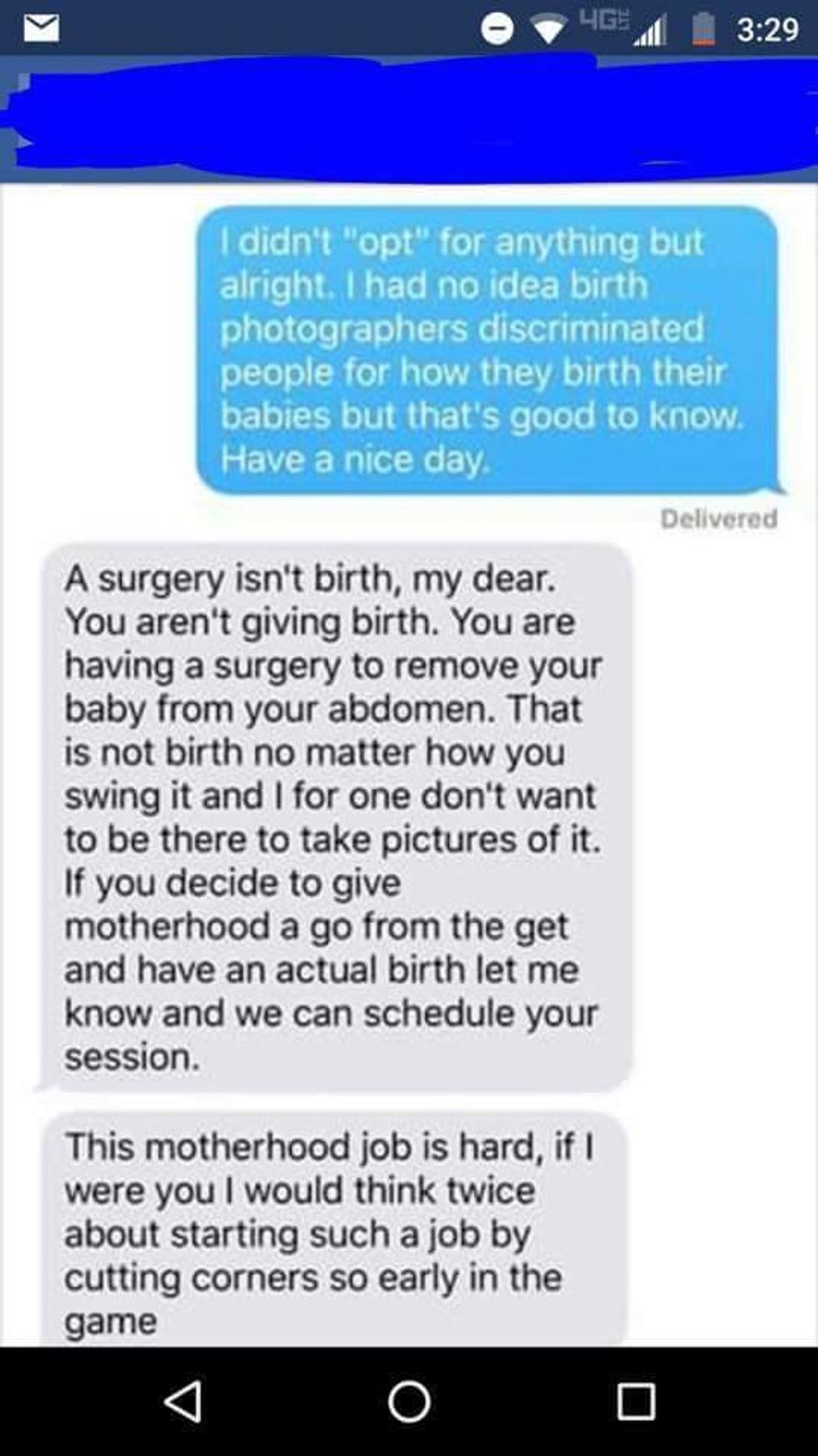 via: Facebook
To clarify, a birth photographer refuses to take on a client who will be having a c-section. Why? She insists it's "not childbirth."
Not much is known about either person involved in this exchange, but people on Facebook had a LOT to say about it.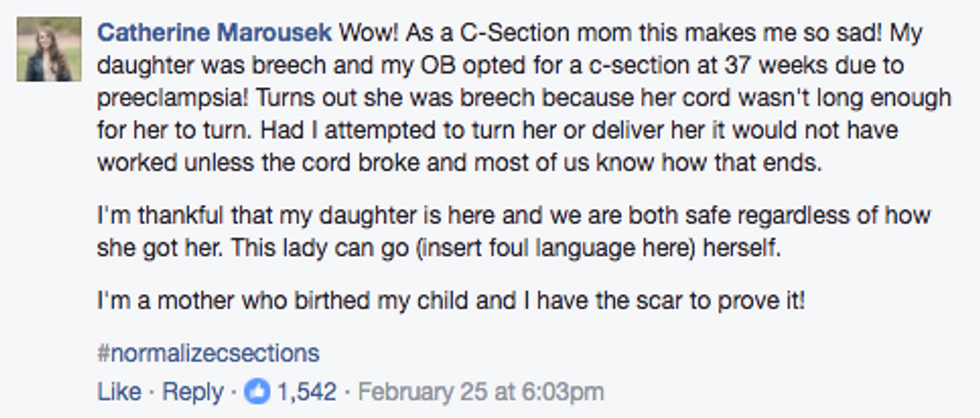 This isn't the first
viral shaming
of a
C-section
, and sadly, probably won't be the last. But the moral of the story is all moms are badass — no matter how they go about it.