Hell hath no fury like a man who was scorned by a lover that might or might not actually be Satan herself, but at least he has a sense of humor about it.
That jilted man would be Craig Holden of Wales, who recently split up with his fiancée after three years together.
Hoping to rid himself of any item that may remind him of her, he put her engagement ring up for sale on U.K. classified ads site Gumtree. Although he paid $1,215 for it, he was asking for just $182 - and his description might indicate why.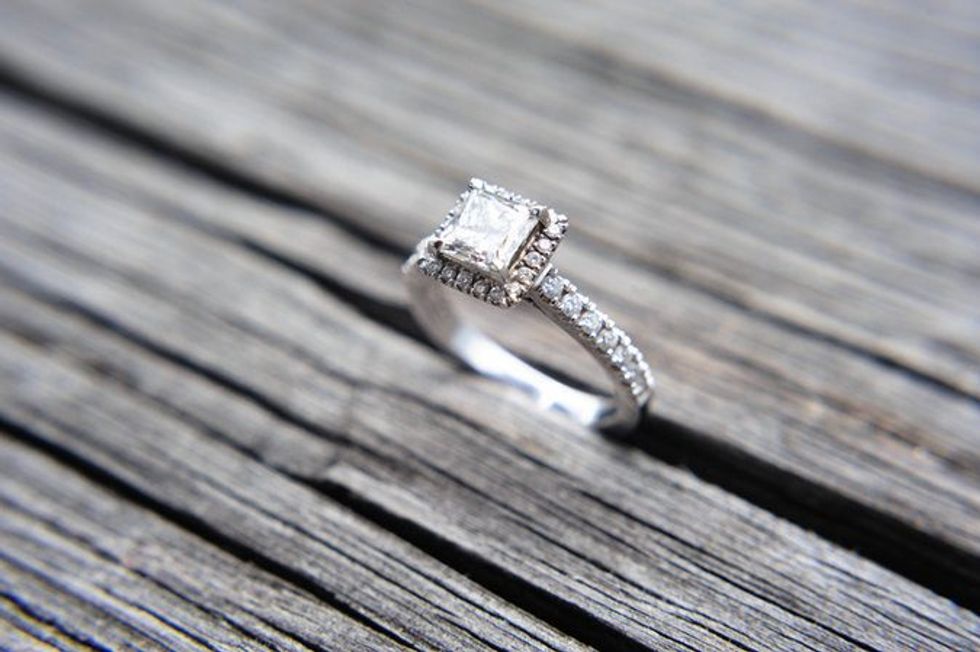 via: Getty
His ad reads: "As a warning to a potential buyer, I figured I'd give a backstory as buying a second hand engagement ring could be see as bad luck to many," he said. "It's almost like buying a haunted doll."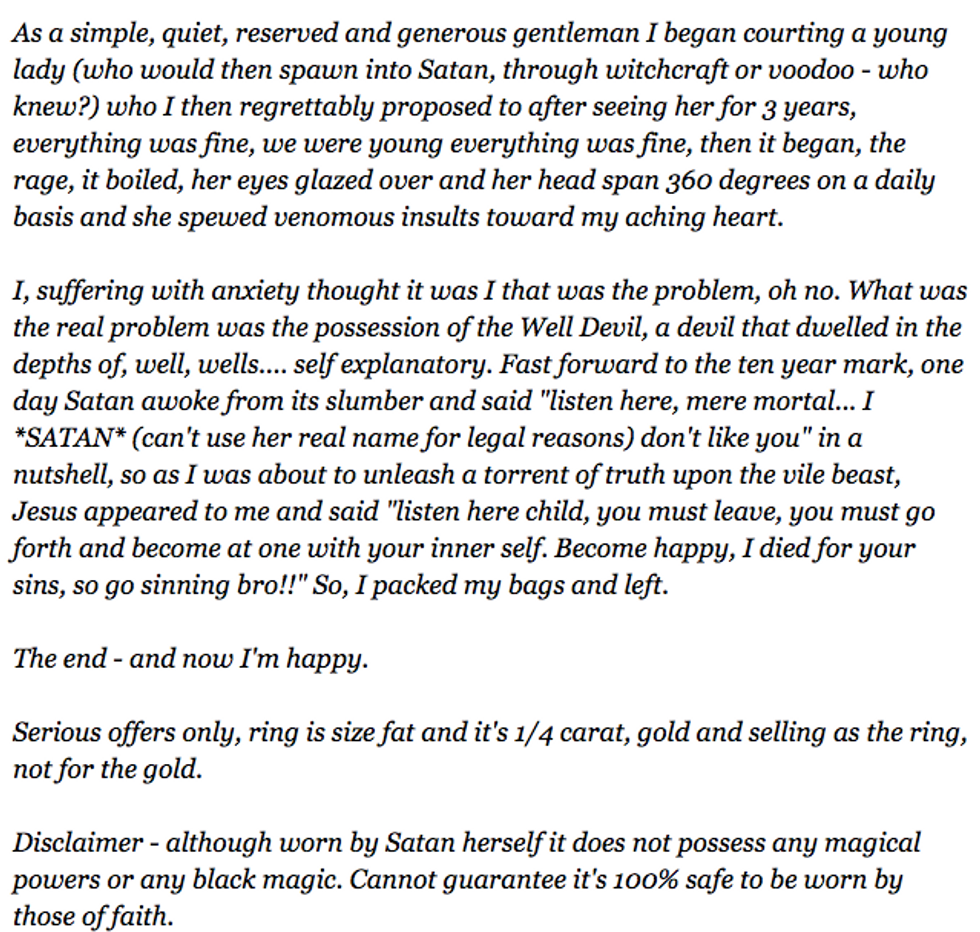 via: Gumtree
But with a fraction of the cost, it's safe to say that ring won't be on the market that long — and neither with Holden with that sense of humor.