Bizarre footage has gone viral of a man catching 2 dogs relaxing in lawn chairs in a backyard and it's taken the internet by storm...
A pair of dogs have gained TikTok fame this week.
And for quite an unlikely reason.
And, as you can imagine...
The internet simply can't get enough.
Because it's safe to say that dogs are one of the world's most popular pets.
These lovable and loyal companions make the perfect household pets, and it also helps that they're
so damn cute.
They truly are man, and woman's, best friend.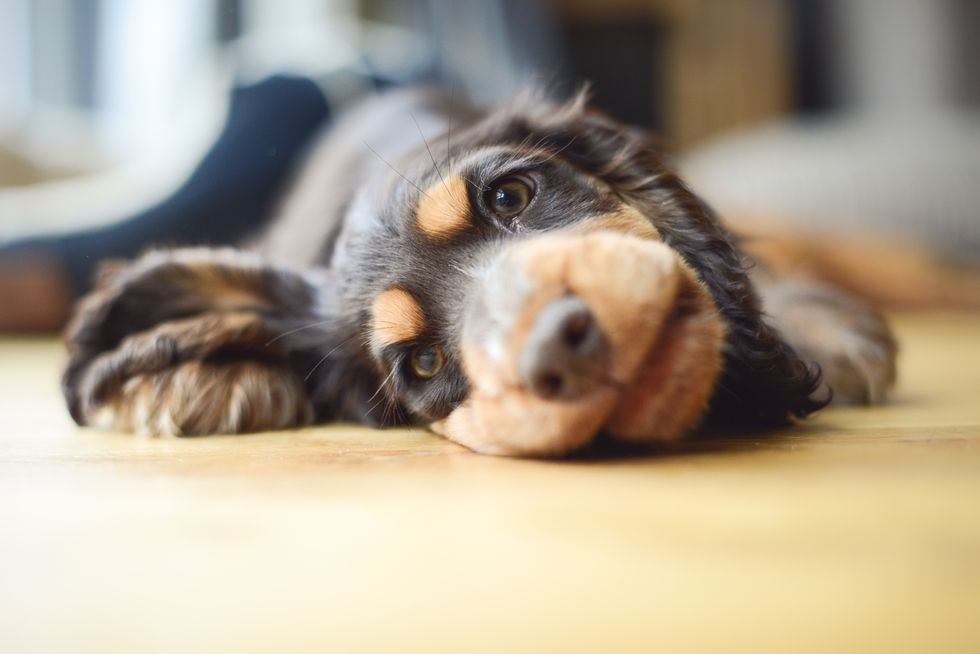 Whether they're causing mischief, giving us those puppy eyes when they want a treat, or taking up the
entire
sofa, many of us couldn't live without our 4-legged companions.
And these pooches are pretty much what unites the internet.
too good for this world.
The internet is simply awash with adorable pictures, videos, and stories of dogs...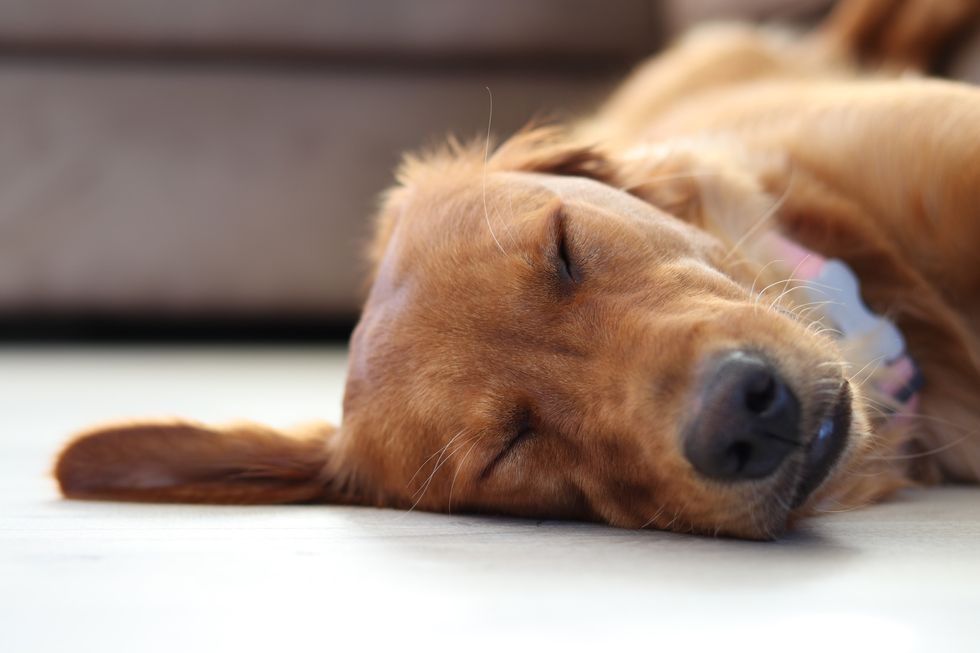 And their soft and gentle natures capture hearts all around the world.
But, dogs don't just provide us with a cuteness fix...
They also make for some pretty hilarious content too.
And TikTok is one of the best places to find this...
Let's just say, the app is full of hilarious dog videos and we can't get enough.
This week was no exception to that...
Why? Because a TikTok of the moment a man catches 2 dogs relaxing on lawn chair sin a backyard has gone viral. Yes, you read that right.
Reactions to the clip came flooding in...
And people had some very interesting theories.










The bizarre clip begins with the man in disbelief in his car.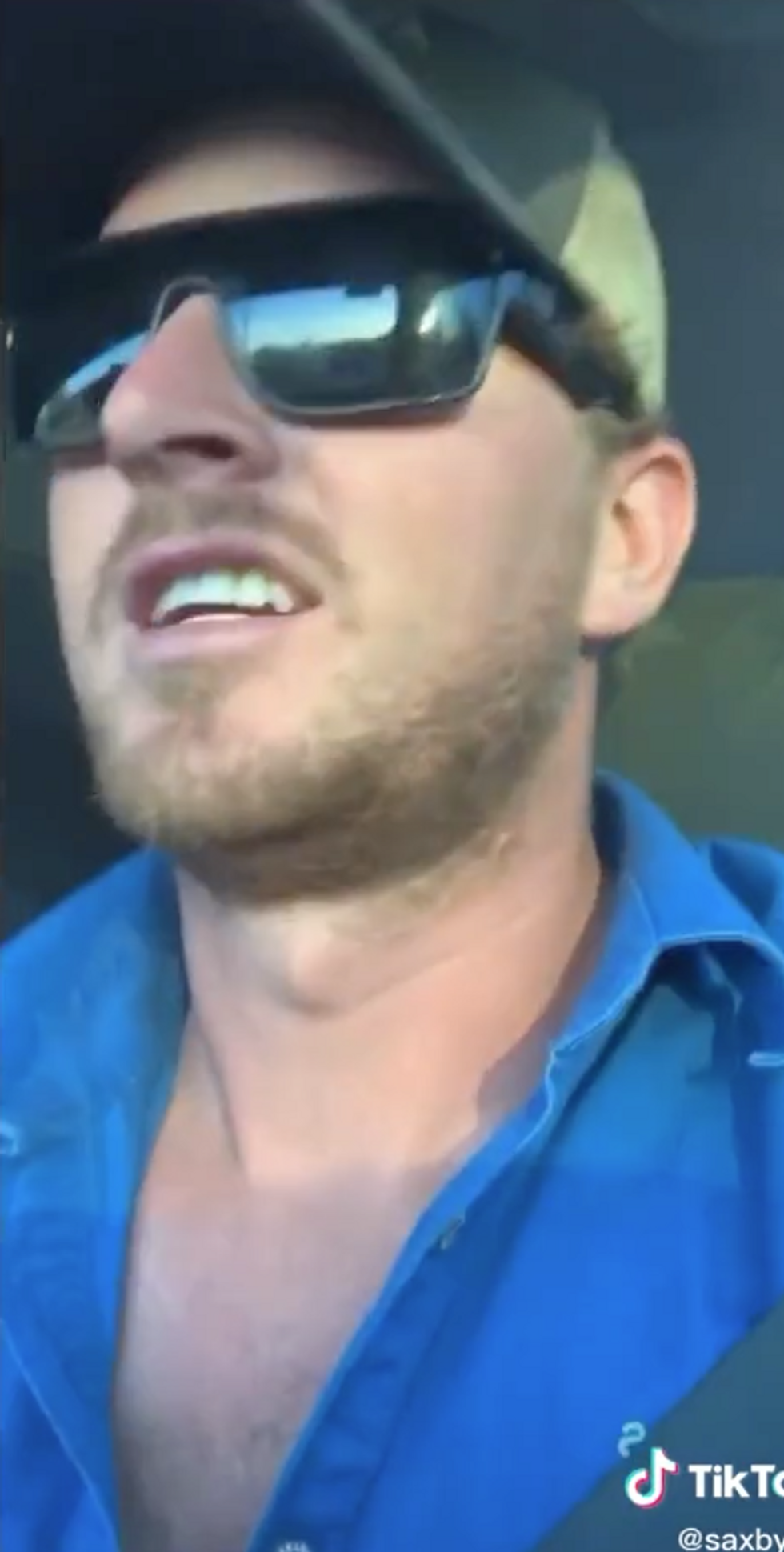 Clearly shocked by what he just saw, the guy whips out his phone to document the encounter.
He turns his car back around...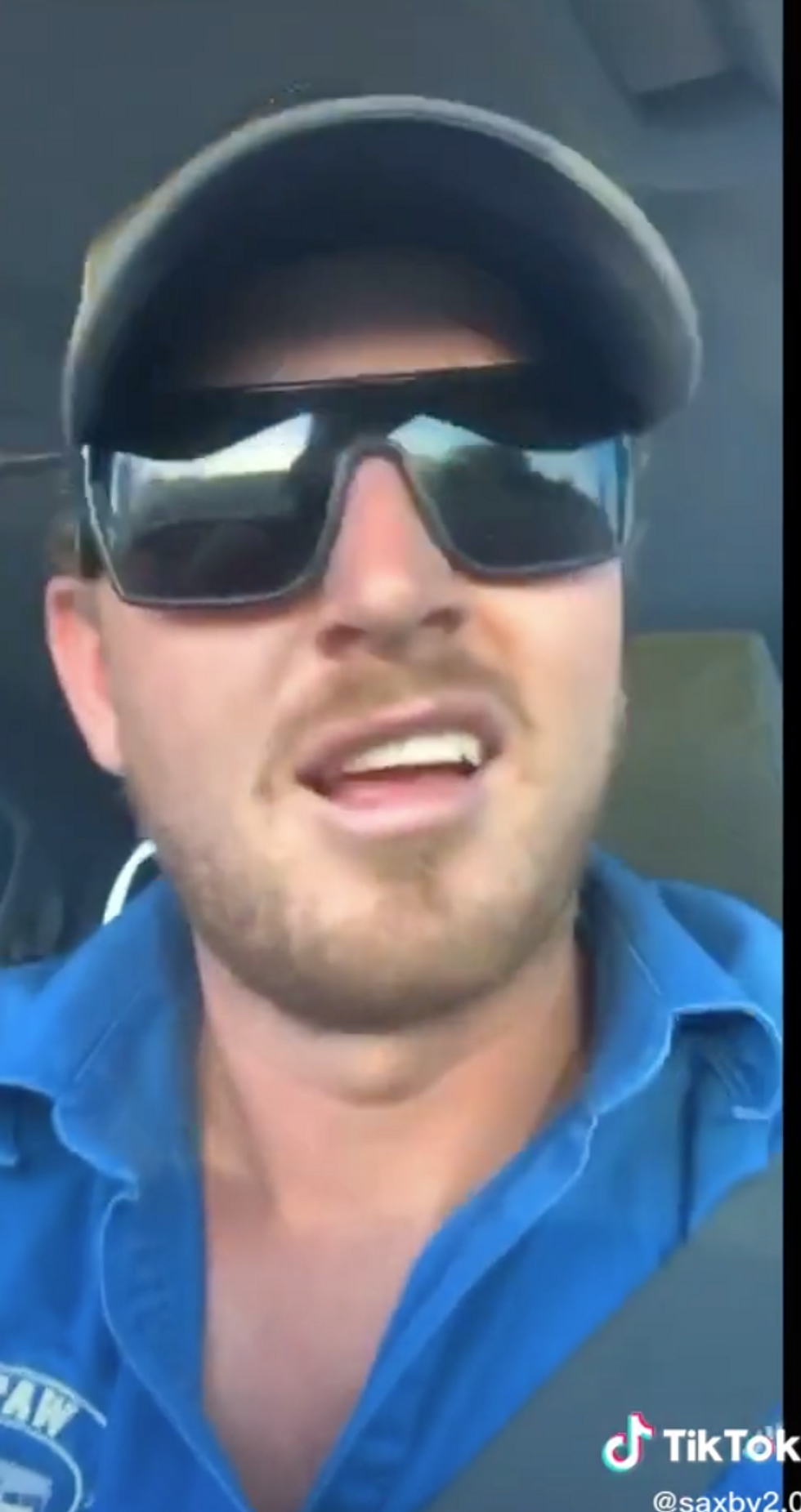 The guy, who appears to be Australian, then leans out of his window to capture the sight.
After flipping his camera...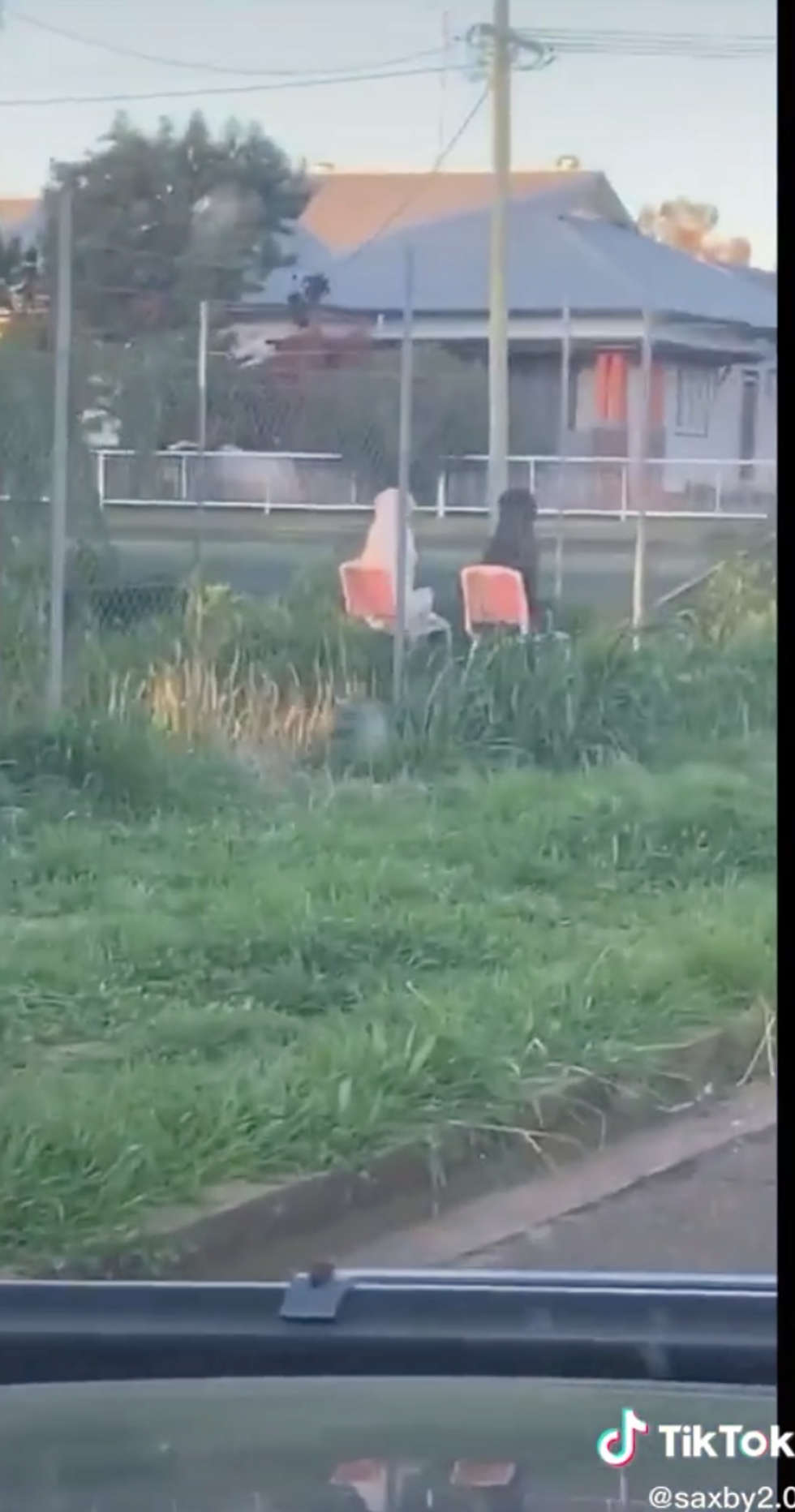 Viewers can see the 2 dogs sitting side by side appearing to have a chat. "I don't know who you are, and who you belong to but why are you sitting on chairs like that?" the man says.
As he drives closer...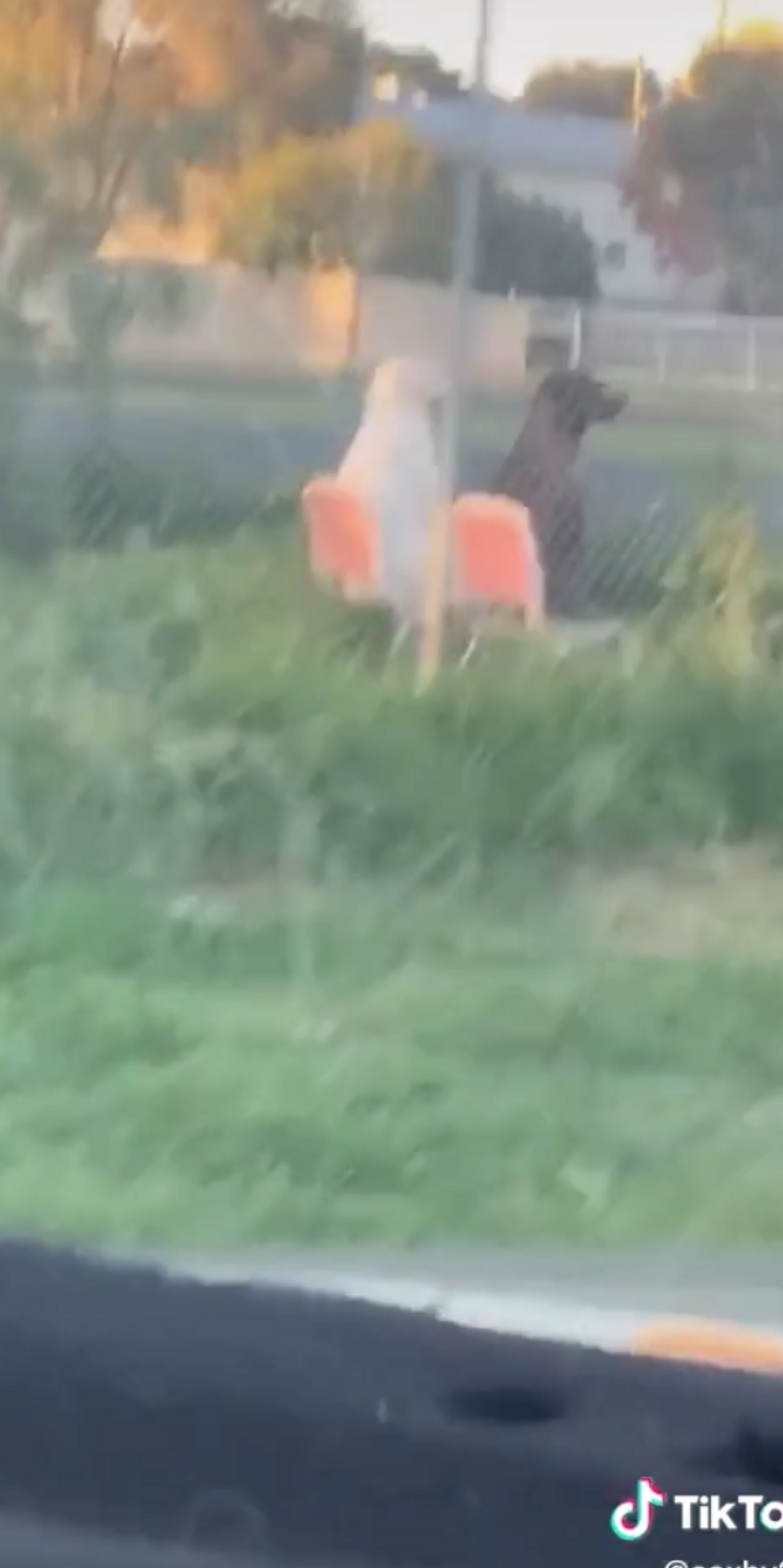 We get an even better look at the strange sight.
The dogs then throw him a glance.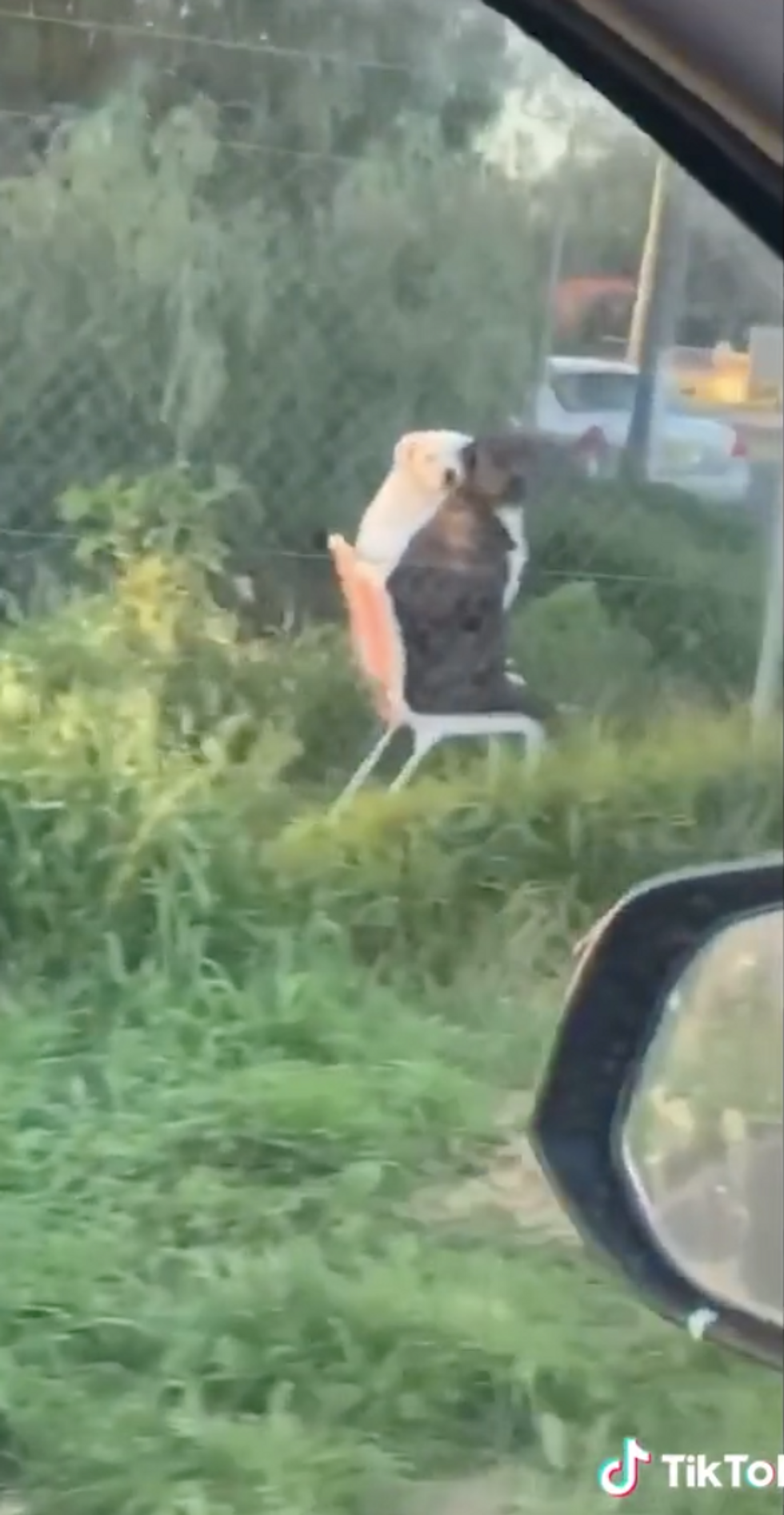 Before the man can be heard saying: "That scared the **** outta me."
The video has been viewed more than 80,000 times.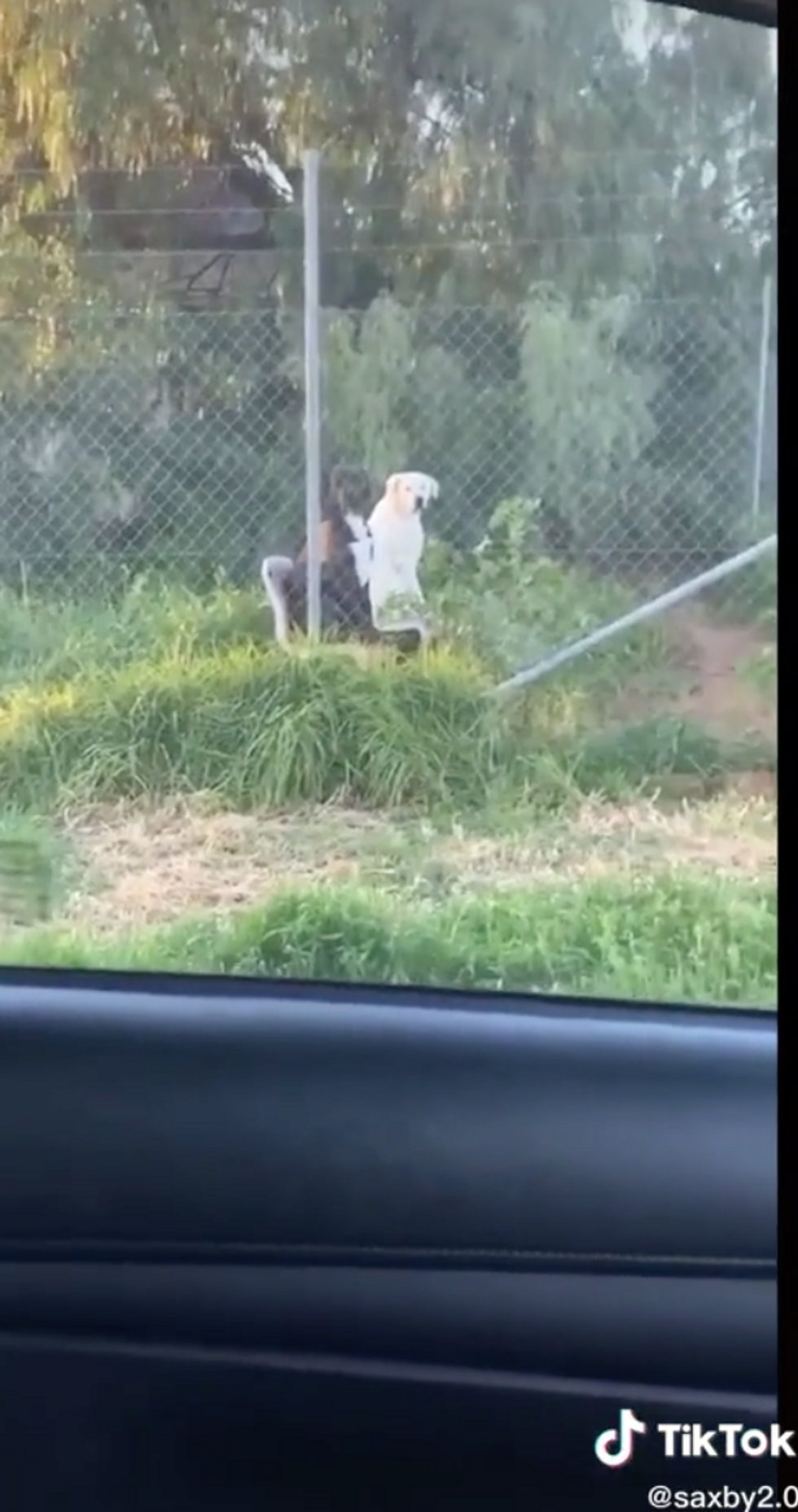 Safe to say, it's well and truly taken the internet by storm.
Watch the shocking clip below.
For another shocking dog story, scroll on...