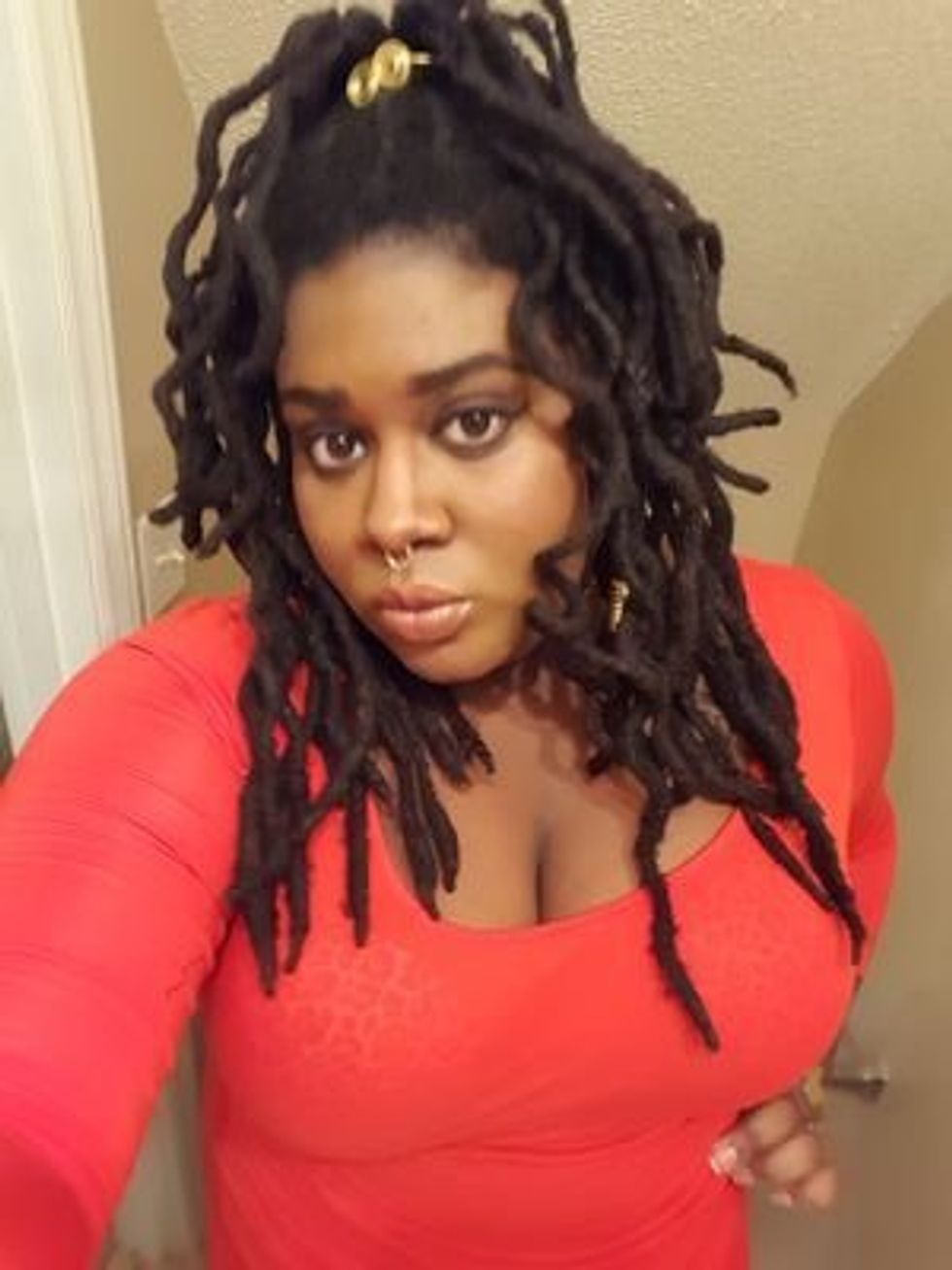 It's the first week of the new year, so of course we have our first viral story about someone trolling a jerk on the Internet.

Tora Shae, who goes by BlackMajiik on Twitter, recalls how she humorously vented her frustrations at a coworker who she claims ignorantly refused to learn her name. Why? Well, he's white and she's black and he figured that all "hood black girl names sound the same."

Tora, who had just sat next to her co-worker for the first time after getting a promotion, played it cool while figuring out how she could exact her revenge.

Is it petty? Yup.

Is there a bunch of language that you should be warned about? Yup.

But you have to admit that Evan, Sam, or whatever white name the dude had kind of had it coming...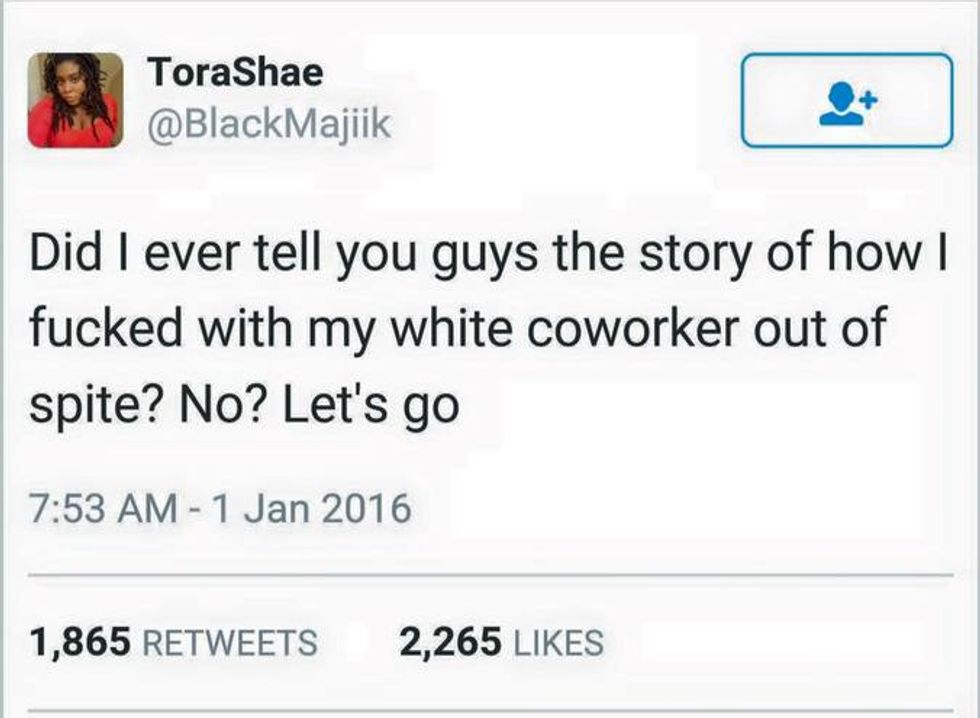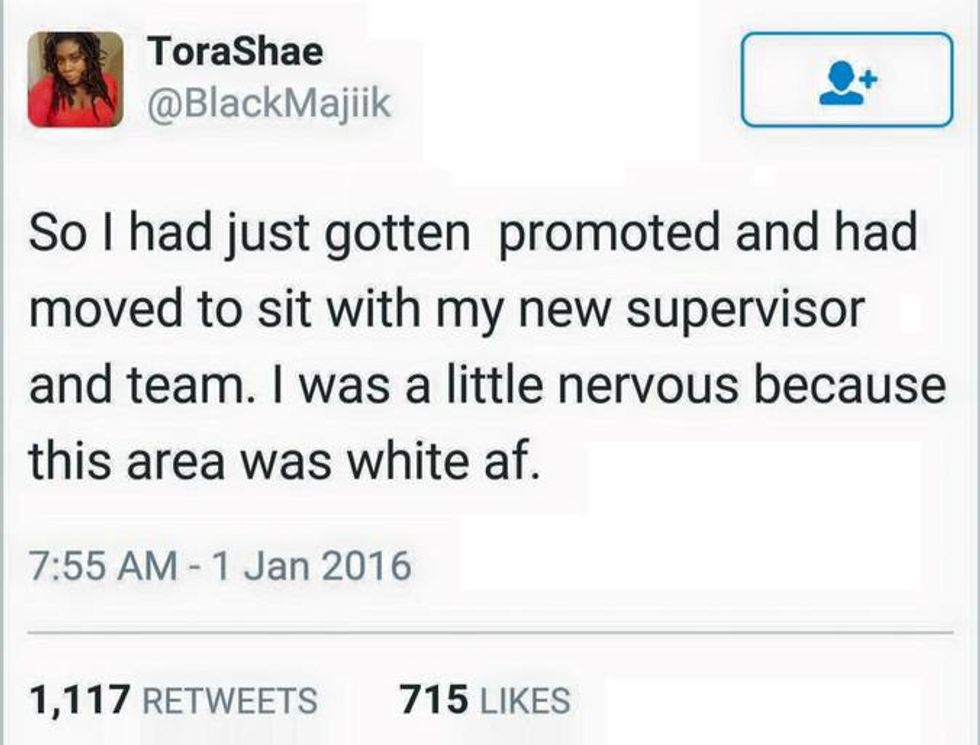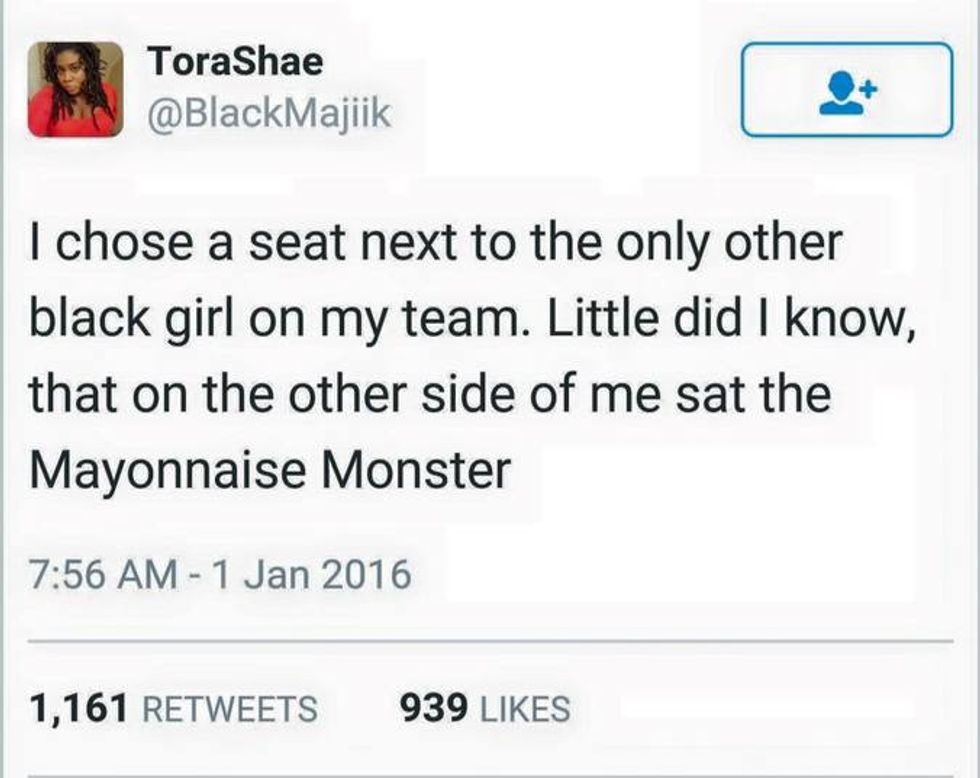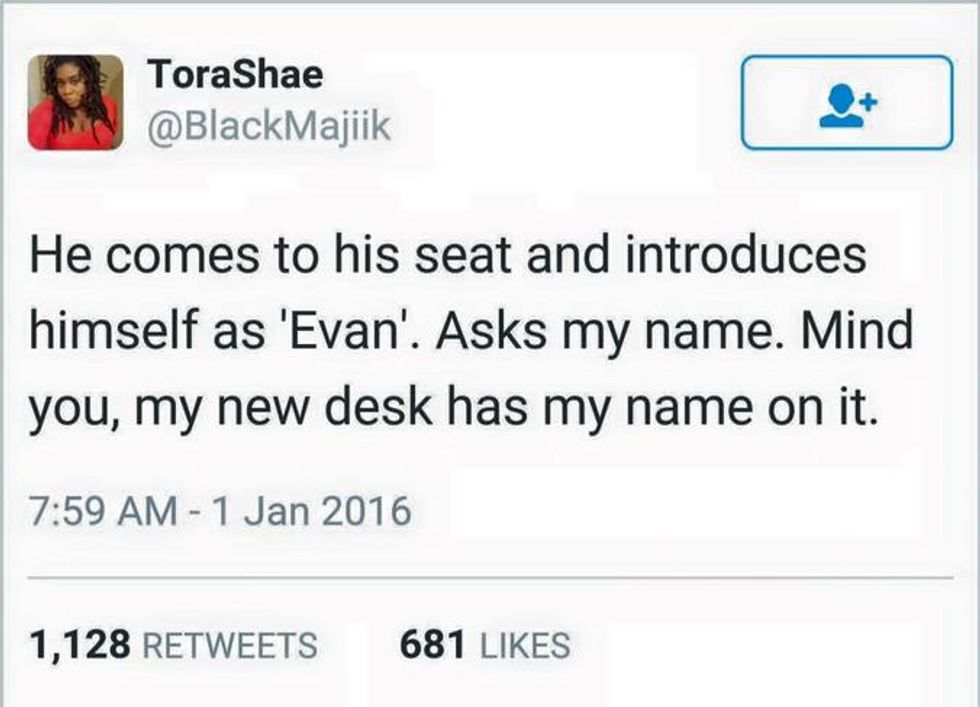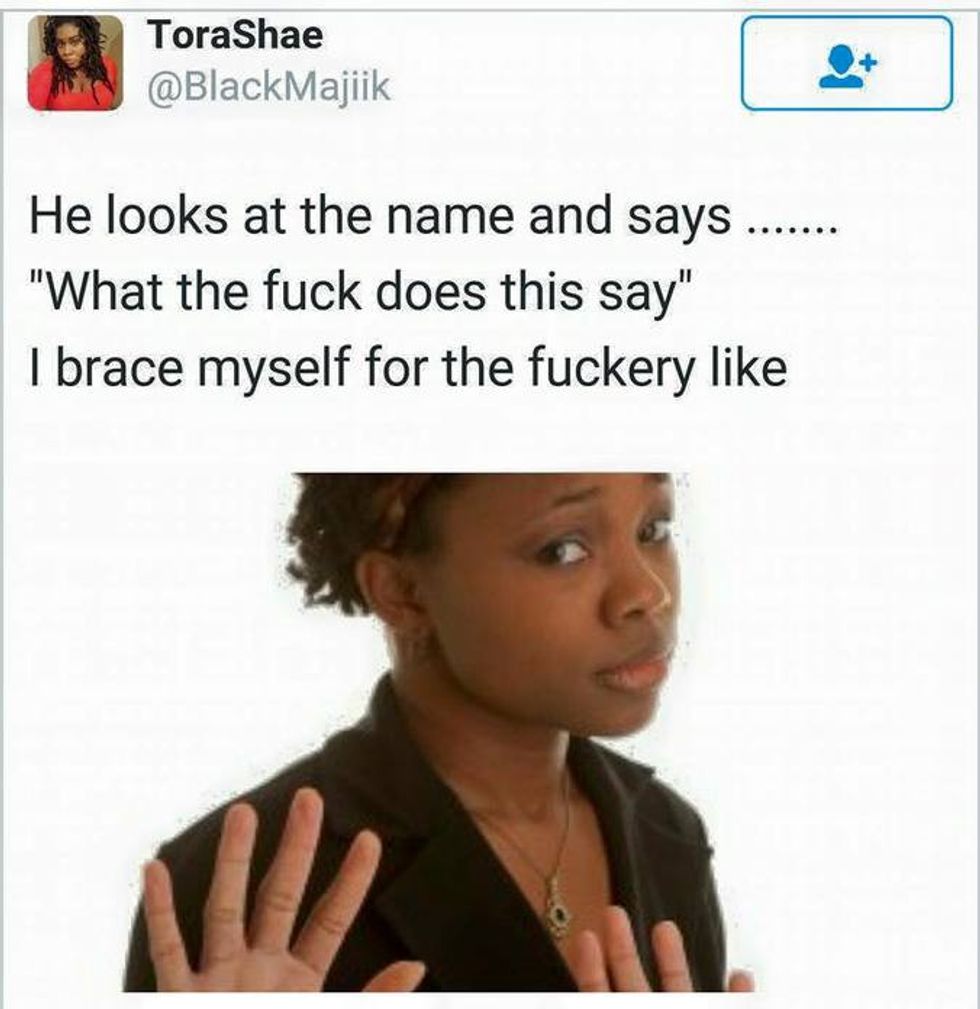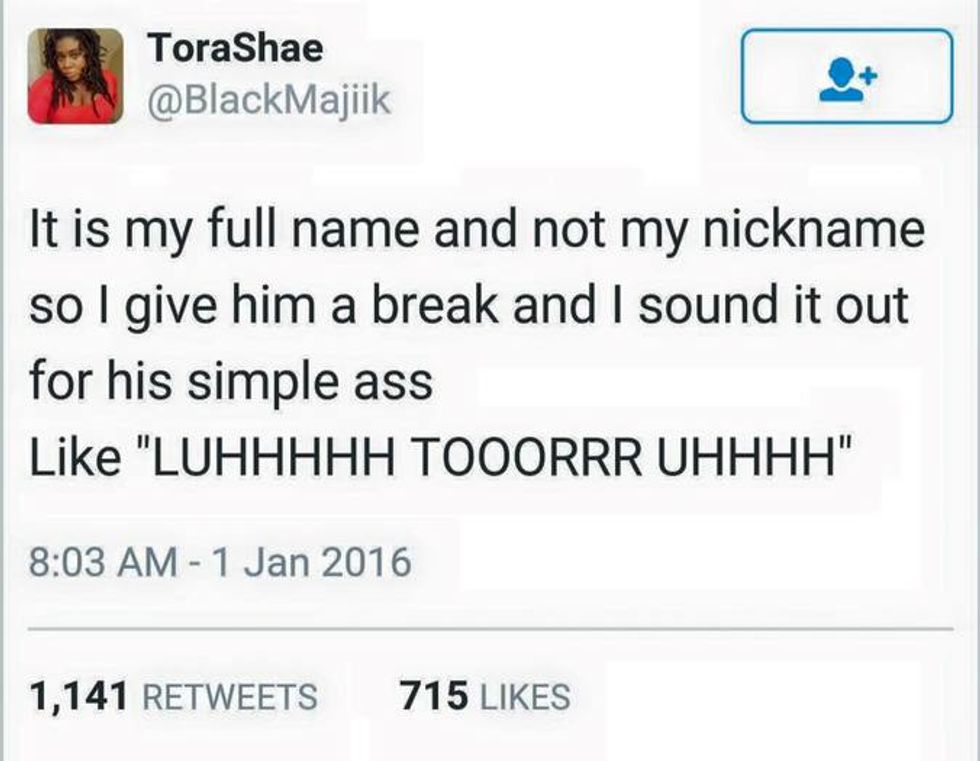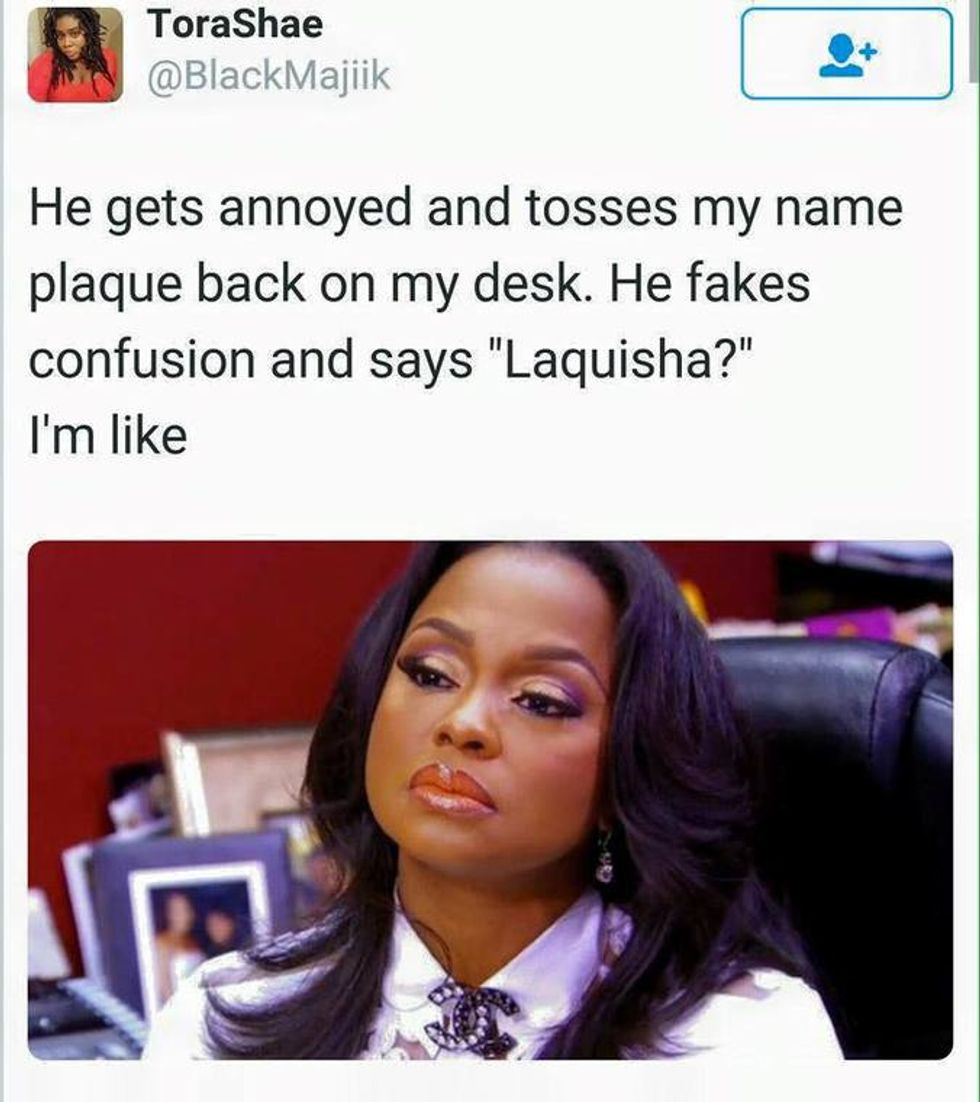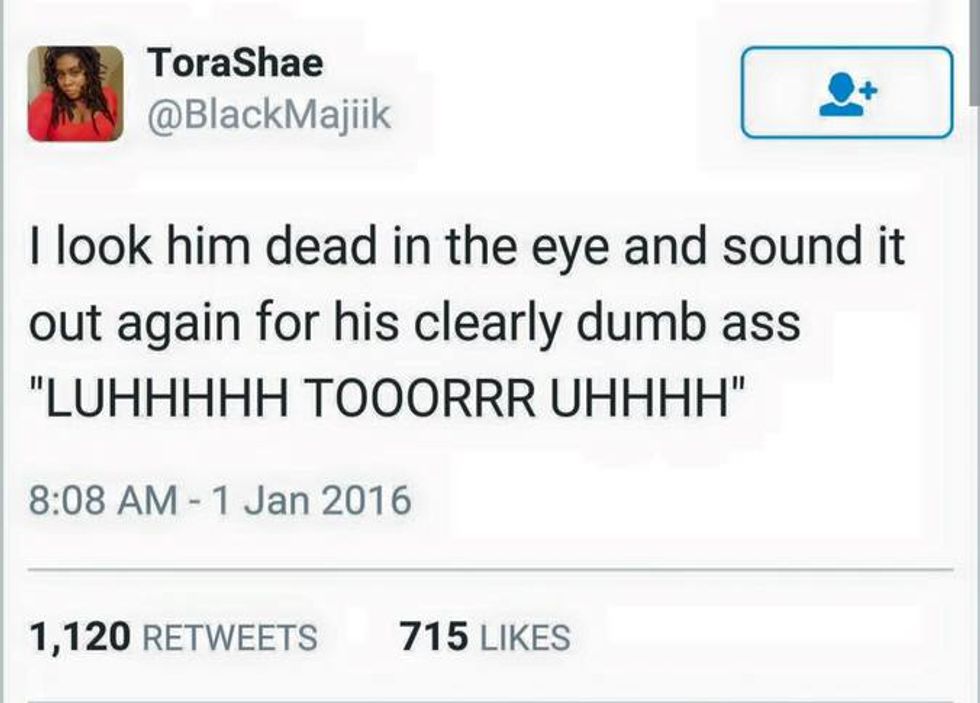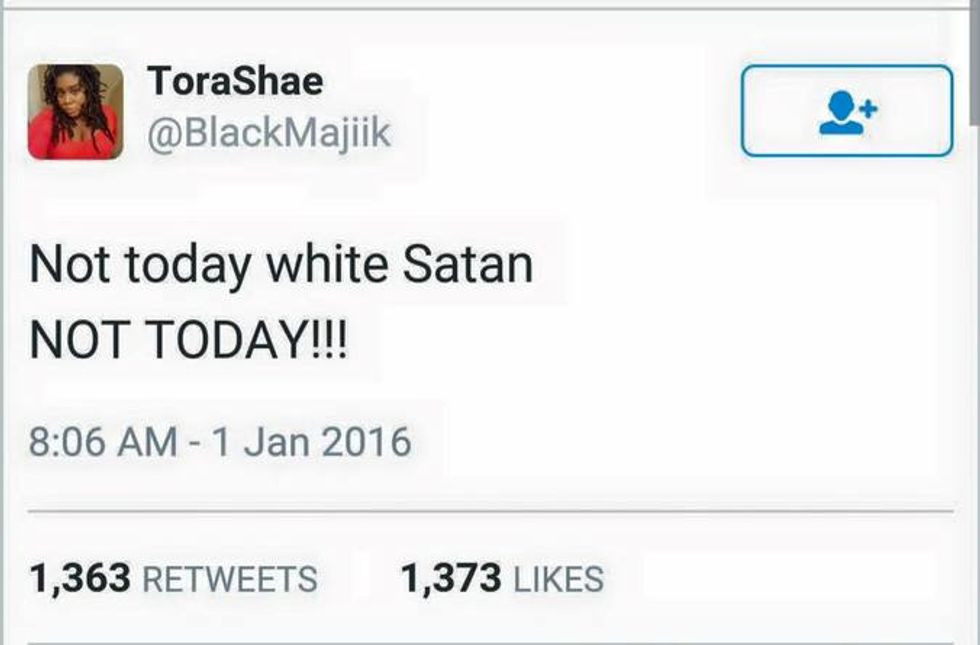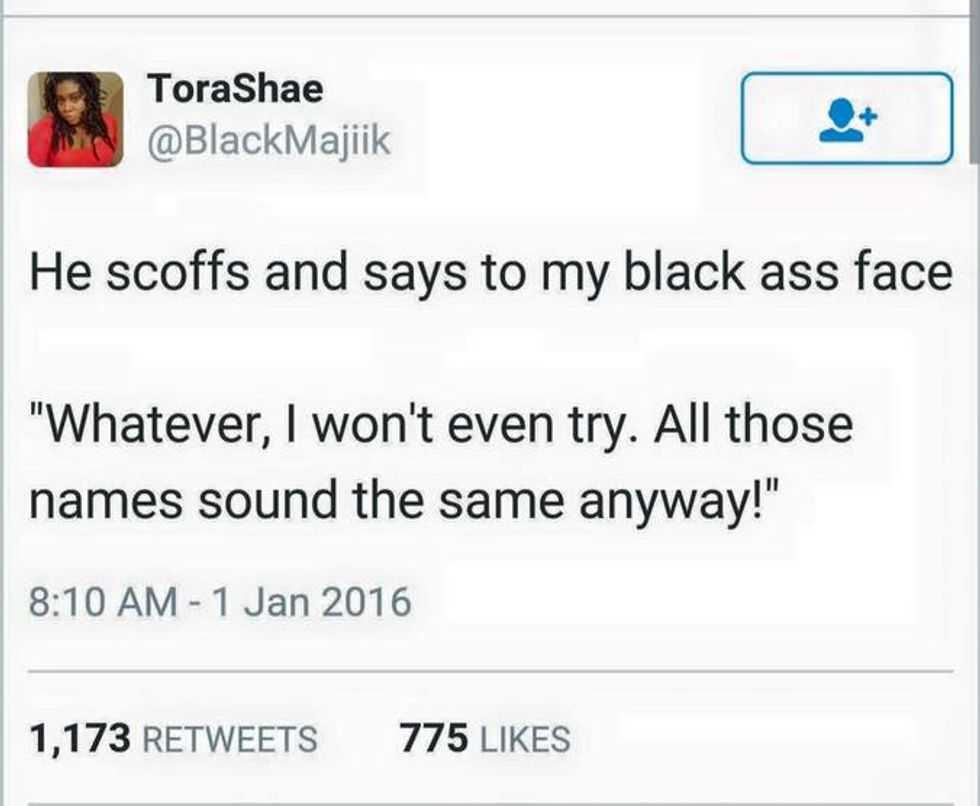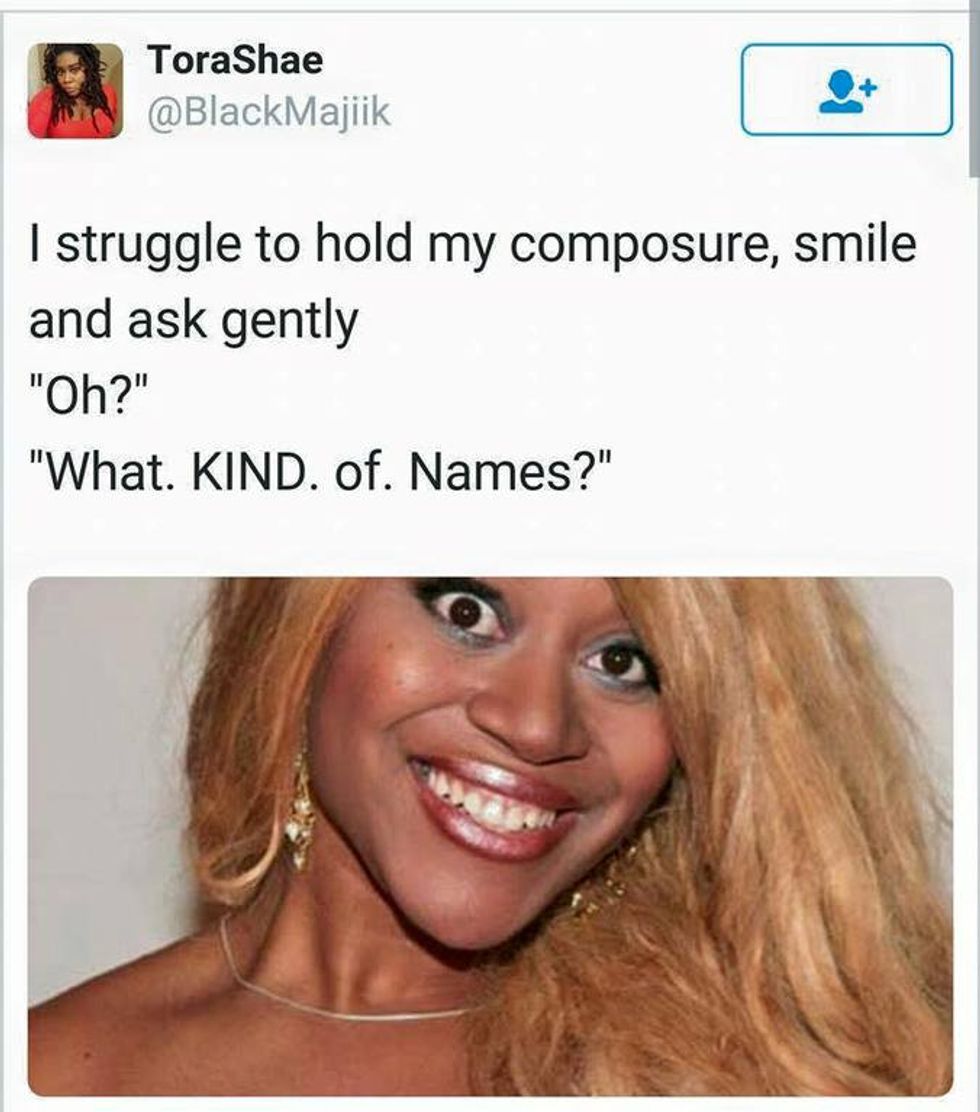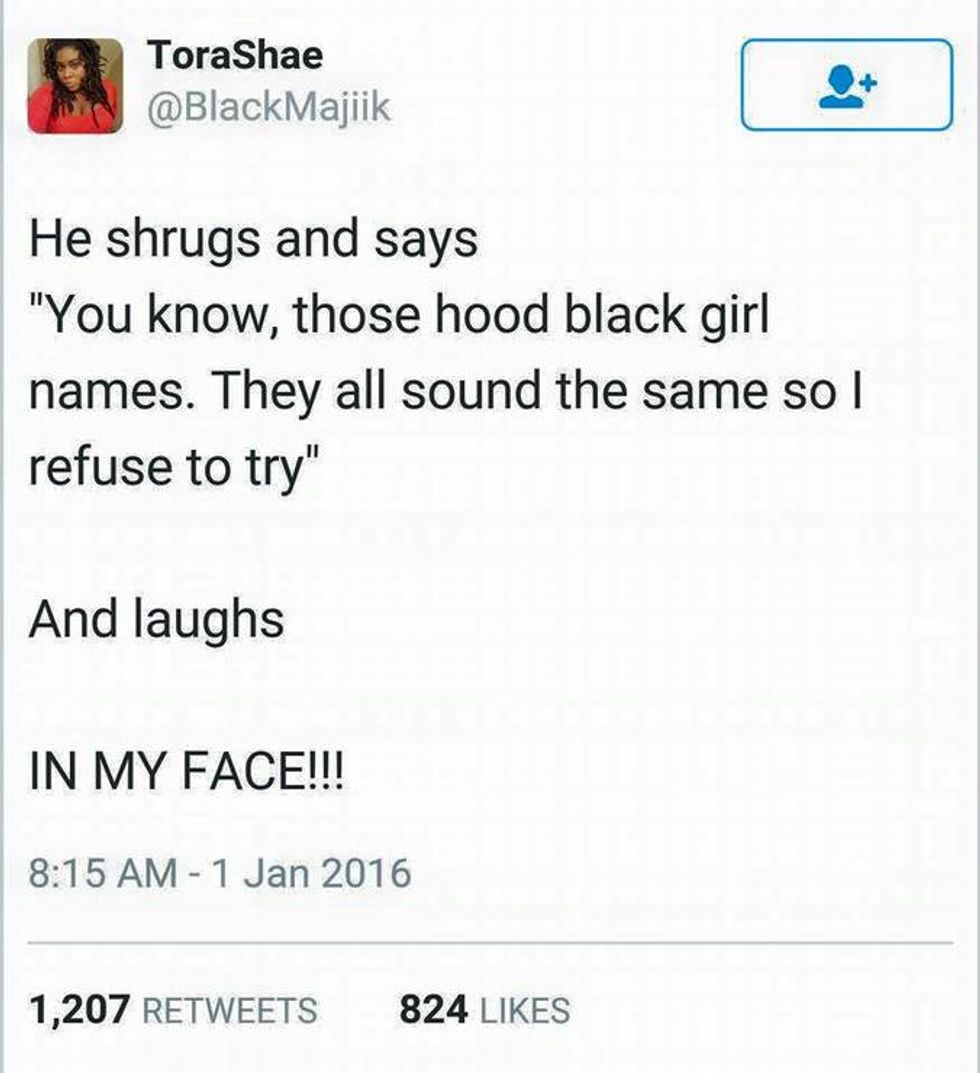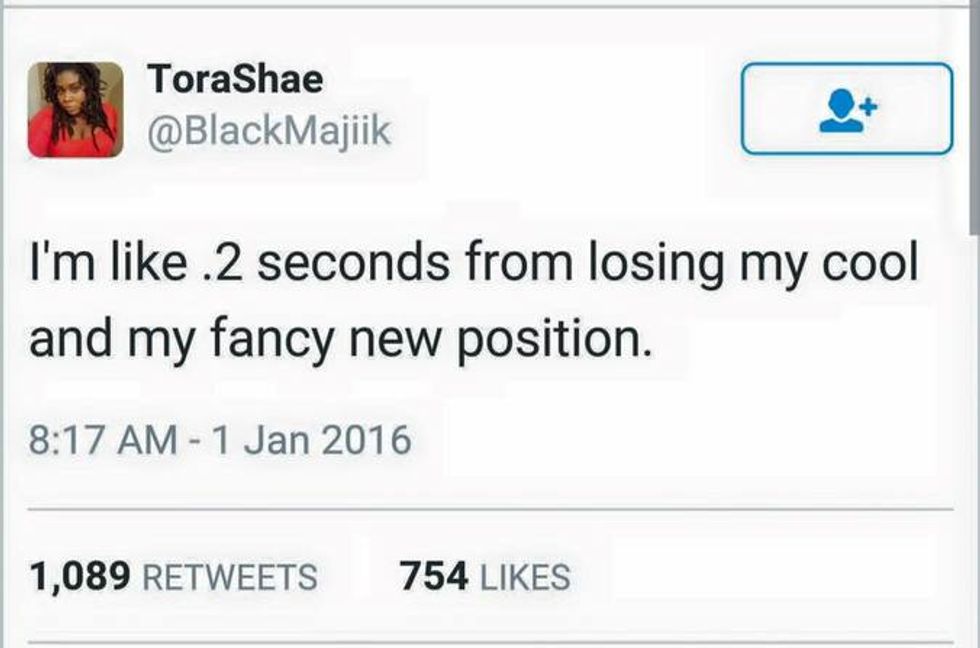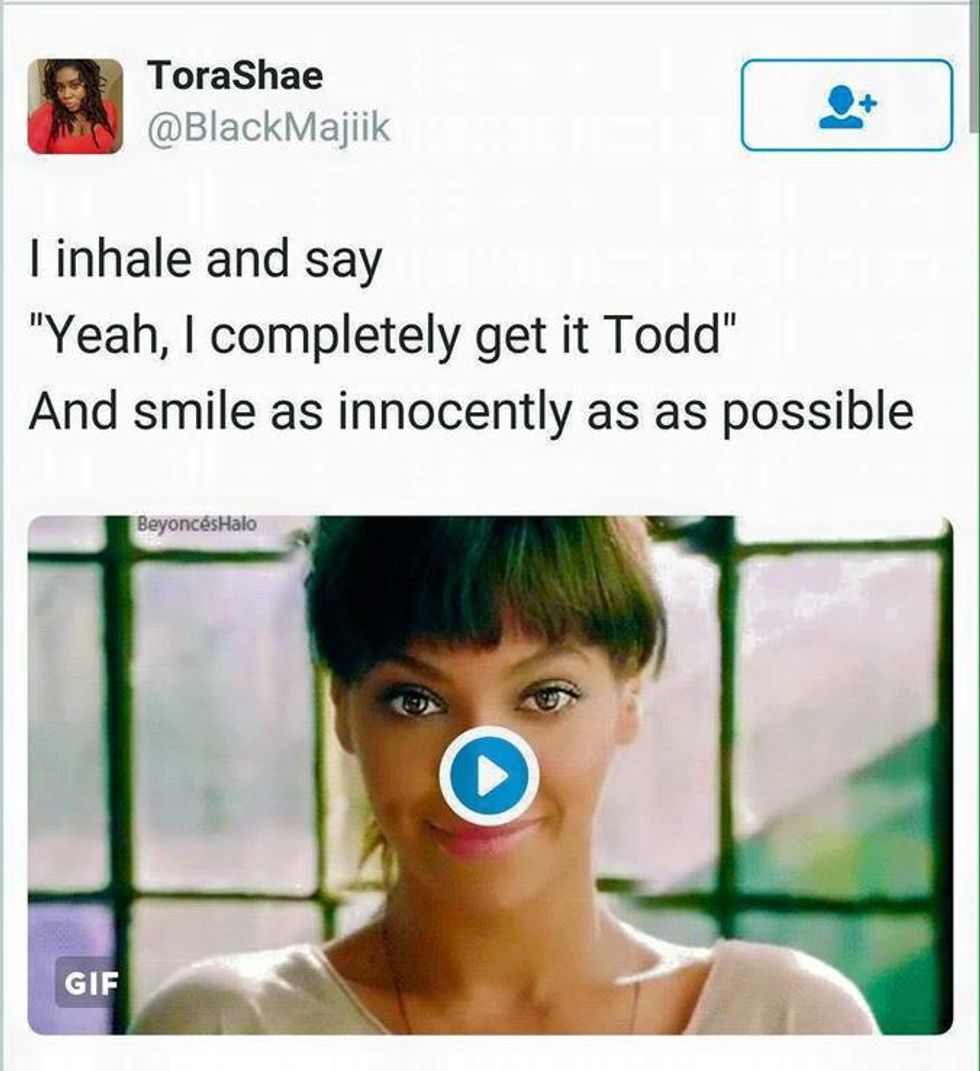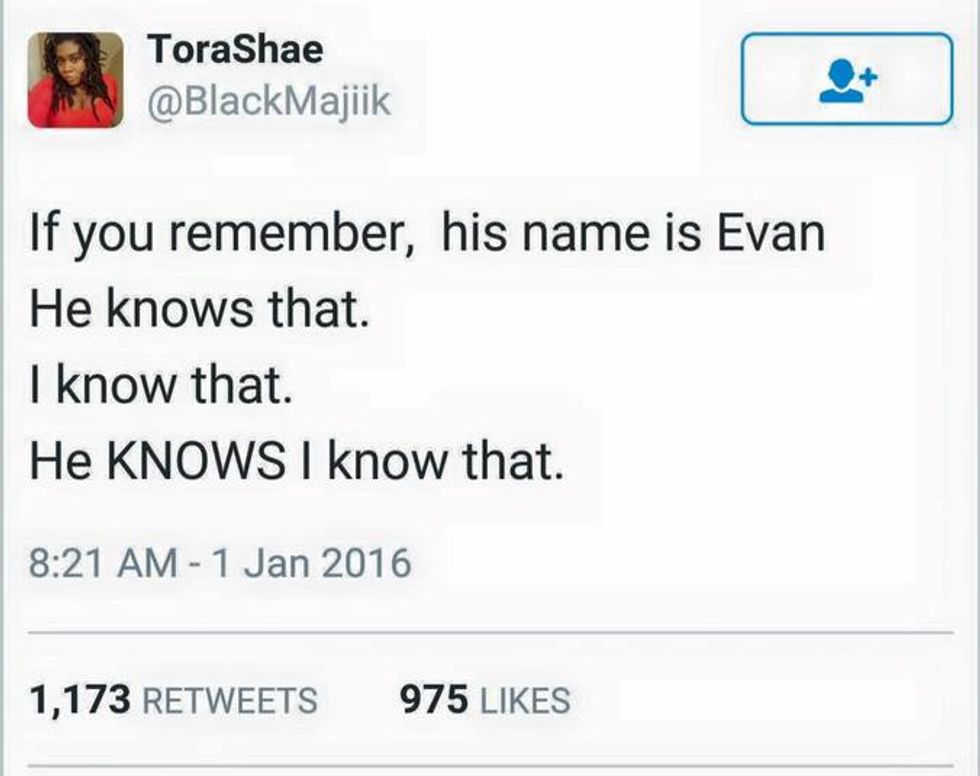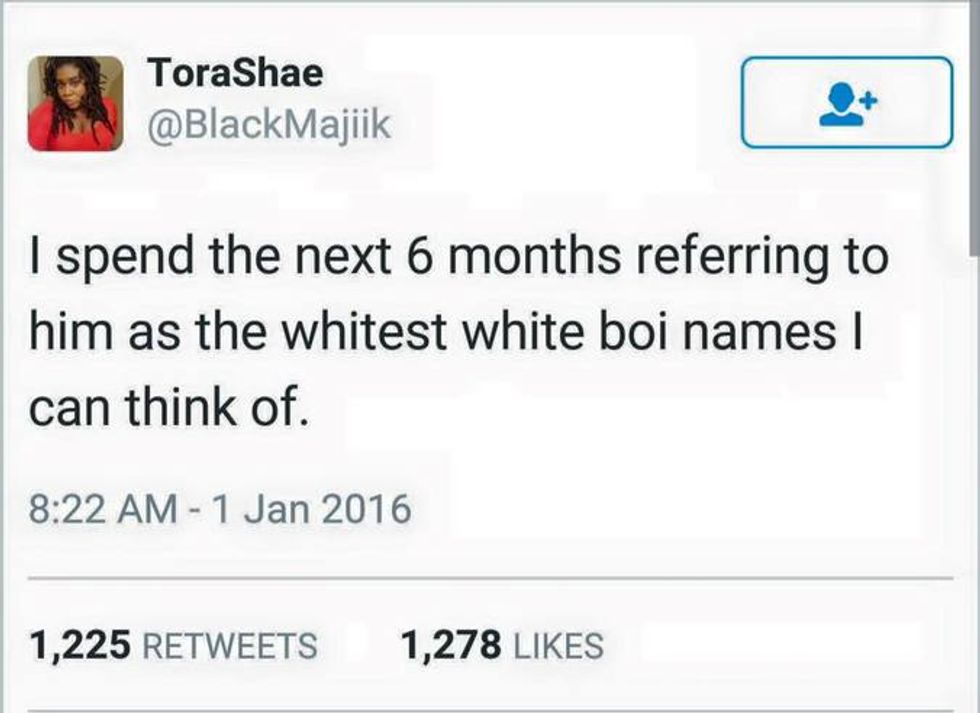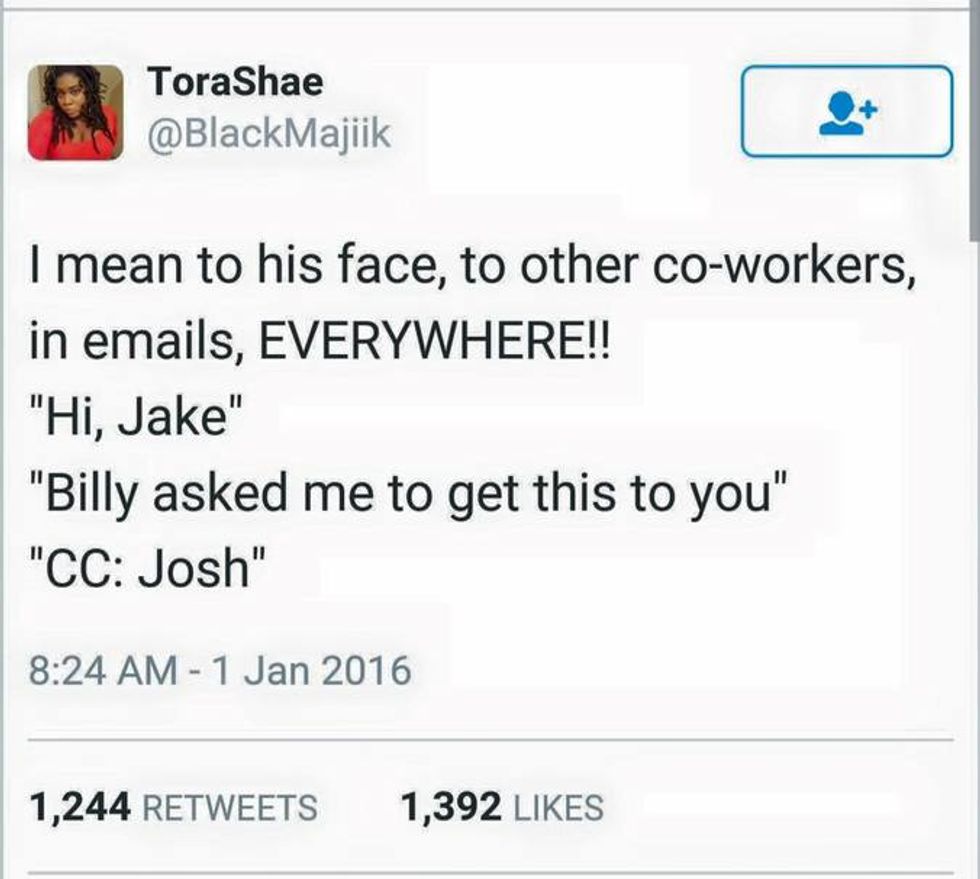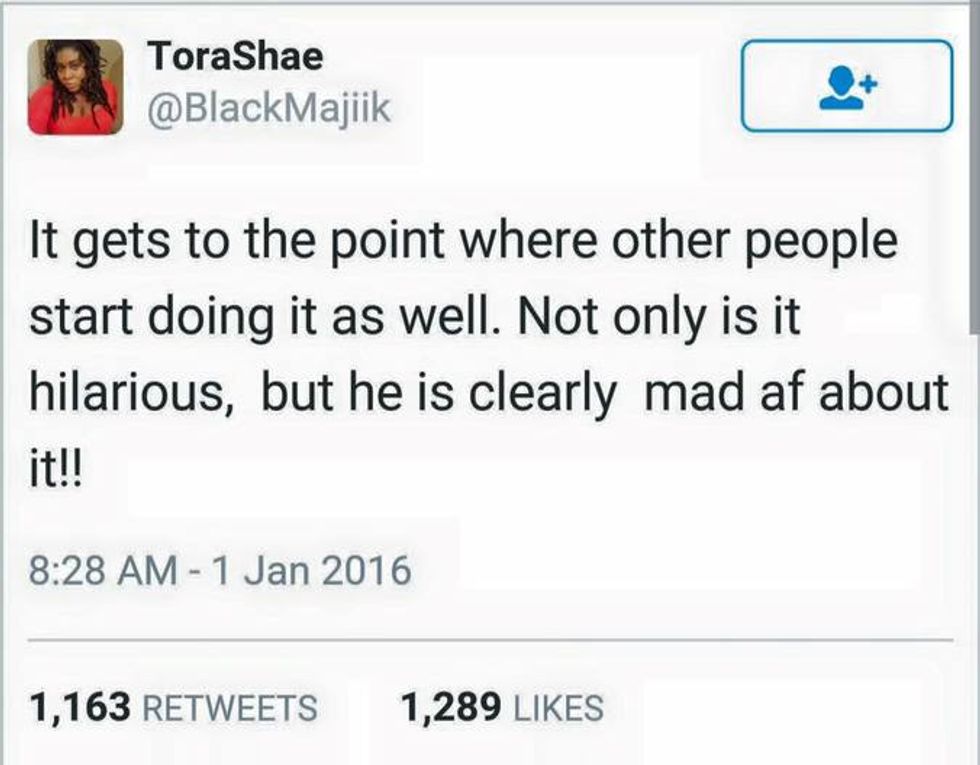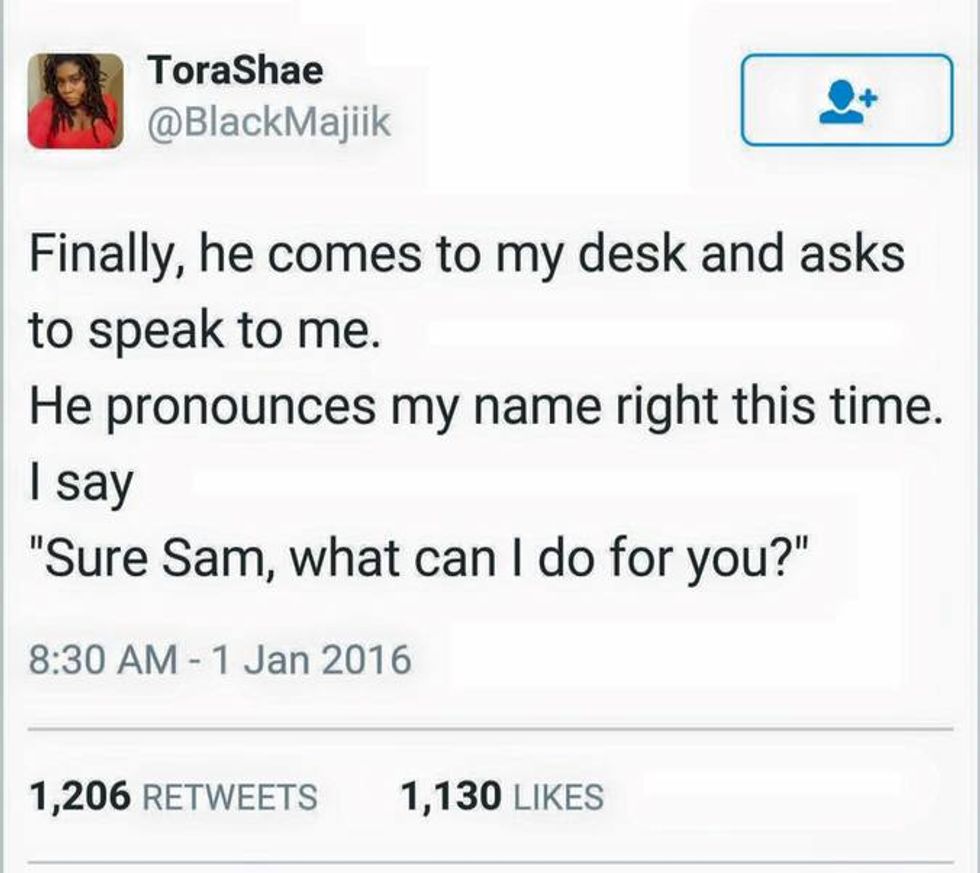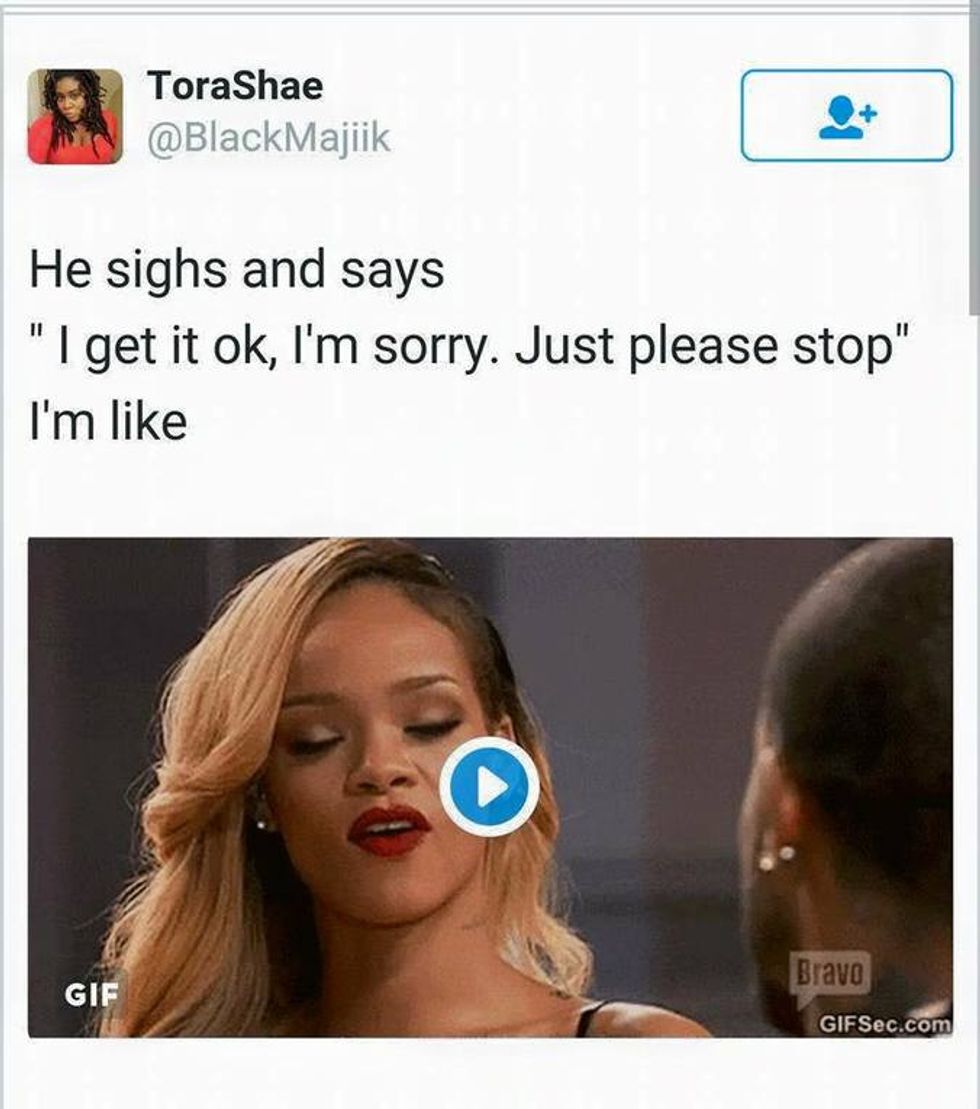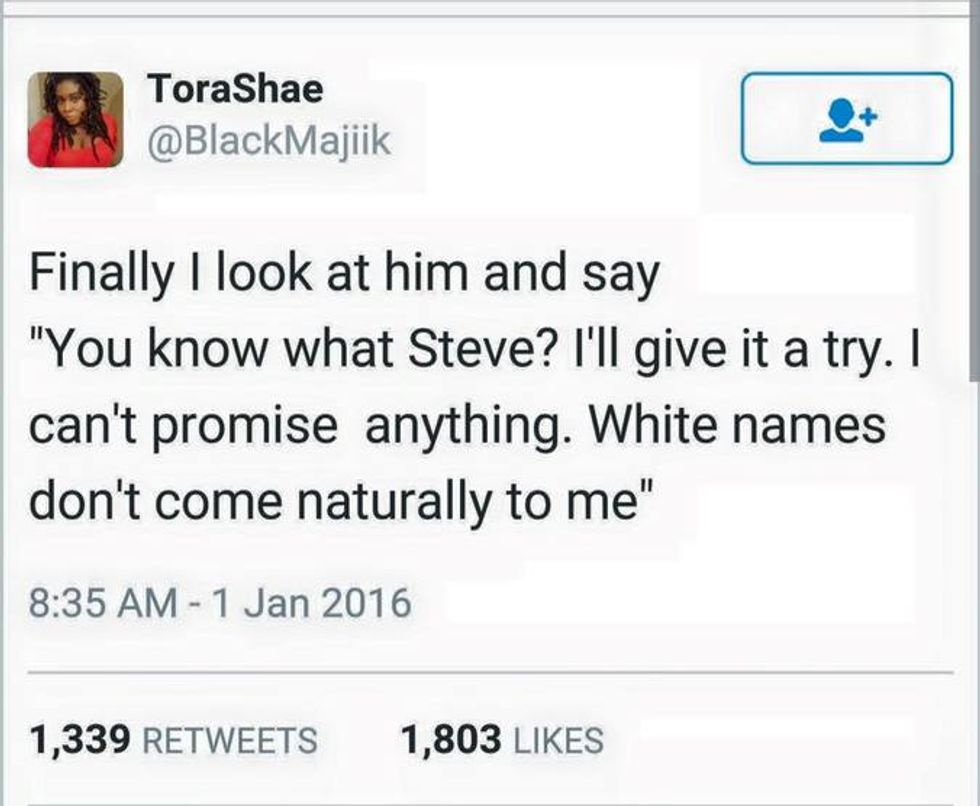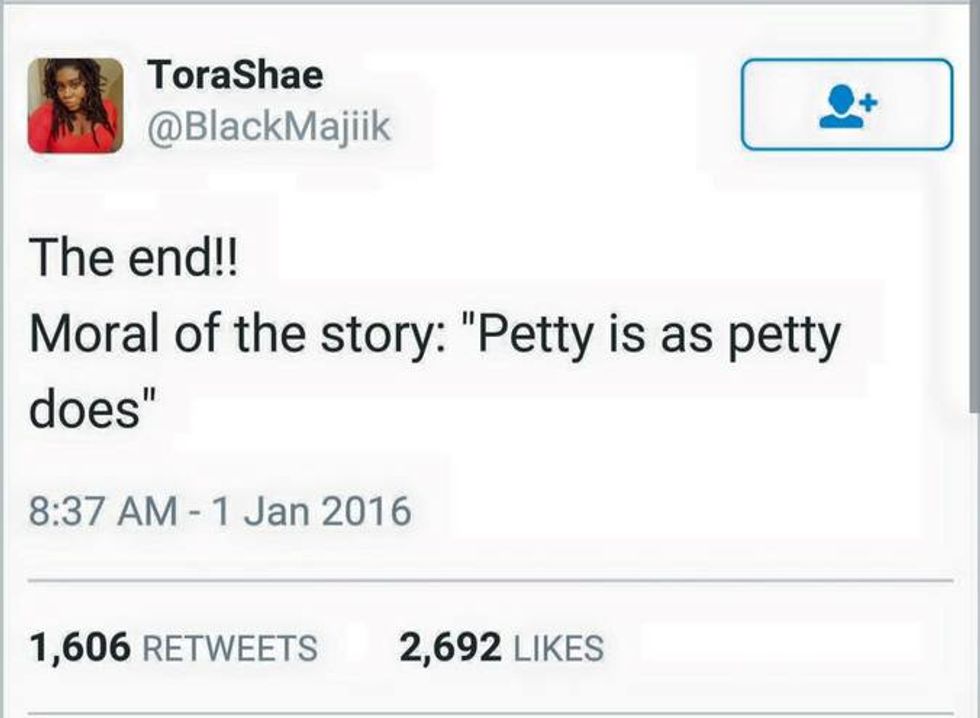 I'm sure he won't make that mistake again...