Admit it: You totally have a celebrity friend crush on some famous people. Maybe you think you could totally kick it with Chrissy Teigen or Kristen Bell. You're pretty convinced that if they met you for just a second, they'd instantly realize how cool you are and want to immediately drop everything to make matching friendship bracelets.
We totally get it. That's exactly how we feel about celebrity couple Ryan Reynolds and Blake Lively.
There's only one word to accurately sum up this power couple: #CoupleGoals.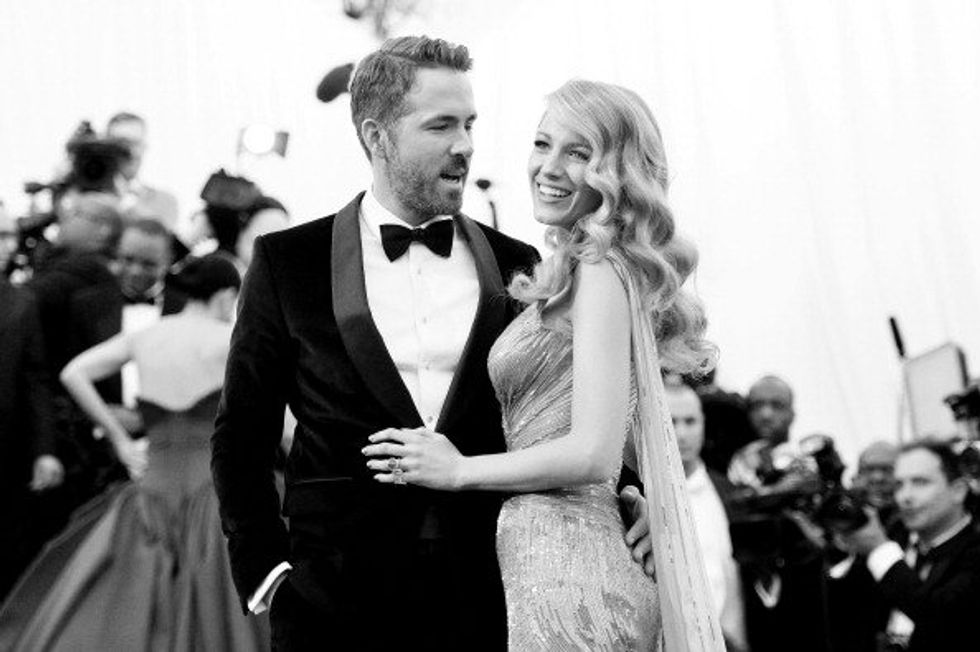 via: Getty
First of all, they're amazingly glamorous. They're one of the only couples that we can count on to rock their red carpet looks 100 percent of the time.

But it's not just their personal style we adore. We also can't get enough of their senses of humor. If you've seen 
Deadpool
, you know that Ryan Reynolds is a hilarious person.
Last year, he trolled Lively with this post on Instagram:
Not even the couple's children are safe from Reynolds' teasing.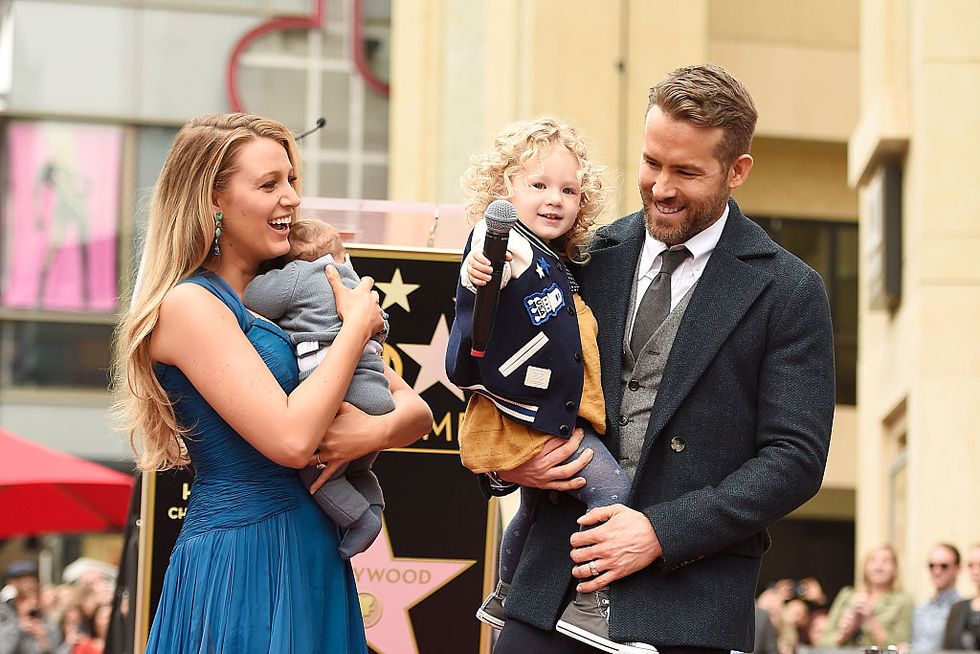 via: Getty
Lively and Reynolds have two daughters: James and Ines. Although they're young, it looks like James and Ines are going to have to stay on their toes to keep up with mom and dad.
Here's a tweet Reynolds shared earlier this year poking fun at his daughter's obsession with Mickey Mouse.
Went to Disneyland because my daughter's obsessed with Mickey Mouse. She was so excited when I got home and told her.

— Ryan Reynolds (@Ryan Reynolds)1485793308.0
Oh, dad! We can so clearly picture those little girls mastering the perfect eyeroll after growing up with a dad like Reynolds. You might be thinking Reynolds' own mother is safe from his trolling. But you'd be wrong...
One of his Instagram posts from earlier this month showed off both his teasing and Photoshopping prowess:

Lively's John Legend post may have been the actual spark that started the couple's social media war. When Lively's birthday rolled around in August, Reynolds posted this photo:
Happy Birthday to my amazing wife. https://t.co/7vulMXqOdp

— Ryan Reynolds (@Ryan Reynolds)1503719075.0
Nothing says "happy birthday" like getting mostly cropped out of the picture! Don't start feeling too bad for Lively, though. Remember: she's a mastermind of a similar caliber.
Reynolds posted the following photo of Lively from the set of her new movie, Rhythm Section:
could
have been something like, "Here's my beautiful wife, hard at work on her new movie." But Reynolds didn't choose to go that route. No, instead he posted the photo with the simple caption:
#nofilter.

The troll war has been quiet for the past couple months, but Lively was finally ready to retaliate this past week. All it took was her husband making a very sad batch of Christmas cookies.
Here are said cookies:

"But at least he's handsome," she says. It's true! Although his cookies leave quite a bit to be desired. (We'd still totally eat them, though!)
Although they give each other a hard time, it's obvious that Lively and Reynolds have a lot of love for each other. Here's a touching statement Reyolds made about Lively earlier this year in a post from Humans of New York:
lot
!), but the love between these two is totally, 100 percent real. We can't wait to see Reynold's inevitable response to Lively's post.