If there's one celebrity couple who does online trolling better than anyone else, the prize surely has to go to Blake Lively and Ryan Reynolds.
The pair have independent, very funny social media accounts, but when you put the 2 together, it's a sure-fire recipe for many laughs.
Over the years, Lively and Reynolds have perfected the art of the troll and it ain't stopping yet with Lively roasting Reynolds on one of his latest Instagram snaps.
Keep scrolling to find out what's actually gone down.
Ryan Reynolds is one of Hollywood's best-loved actors.
He's probably best known for his role as Marvel superhero, Deadpool - in fact, he even directed the second Deadpool movie.
He's also well-known for something else.
My daughter loves being buried up to her neck in sand at the beach. Her little face lights up when I come back to get her the next day.

— Ryan Reynolds (@Ryan Reynolds)1500234574.0
Reynolds has one of the most beloved social media presences in the celebosphere. His Twitter is absolutely loaded with golden moments, often making fun of being a husband and a father.
Reynolds' wife is the stunning, Blake Lively.
She's had an impressive movie career, although many would argue that her most famous role is still that of the privileged socialite, Serena van der Woodsen, in teen soap,
Gossip Girl.
The pair are undeniably, couple goals.
Aside from being two of the most attractive people on the planet, they also seem to have an excellent sense of humor when it comes to their relationship.
Which is often depicted on social media.
Being a Dad isn't just about eating a huge bag of gummy-bears as your wife gives birth. It means being comfortable with the word hero.

— Ryan Reynolds (@Ryan Reynolds)1497804202.0
Reynolds often takes to Twitter and Instagram to poke fun at married life and fatherhood.
But there's one time of year in which Reynolds really shines.
Happy Birthday to my amazing wife. https://t.co/7vulMXqOdp

— Ryan Reynolds (@Ryan Reynolds)1503719075.0
Around the time of his wife's birthday, he often comes up with ingenious ways to share a sarcastic tribute to Lively - like this iconic poorly-cropped photo.
Though Lively gives as good as she gets.
Happy birthday, baby. https://t.co/TysO4F620D

— Blake Lively (@Blake Lively)1508798192.0
On Reynolds' birthday, in response, she posted a tribute to the
other 
famous Ryan - Ryan Gosling - cropping out her husband in the process.
Here's another classic birthday troll.
Just want to wish Billy Ray Cyrus the most special, magical birthday ever. I love you with all my heart. Also, Happy Birthday to my wife.

— Ryan Reynolds (@Ryan Reynolds)1472127725.0
Nothing says "I love my wife," like being more focused on the celebrations of an aging country star than her own special day.
But, this year, Reynolds went the extra mile.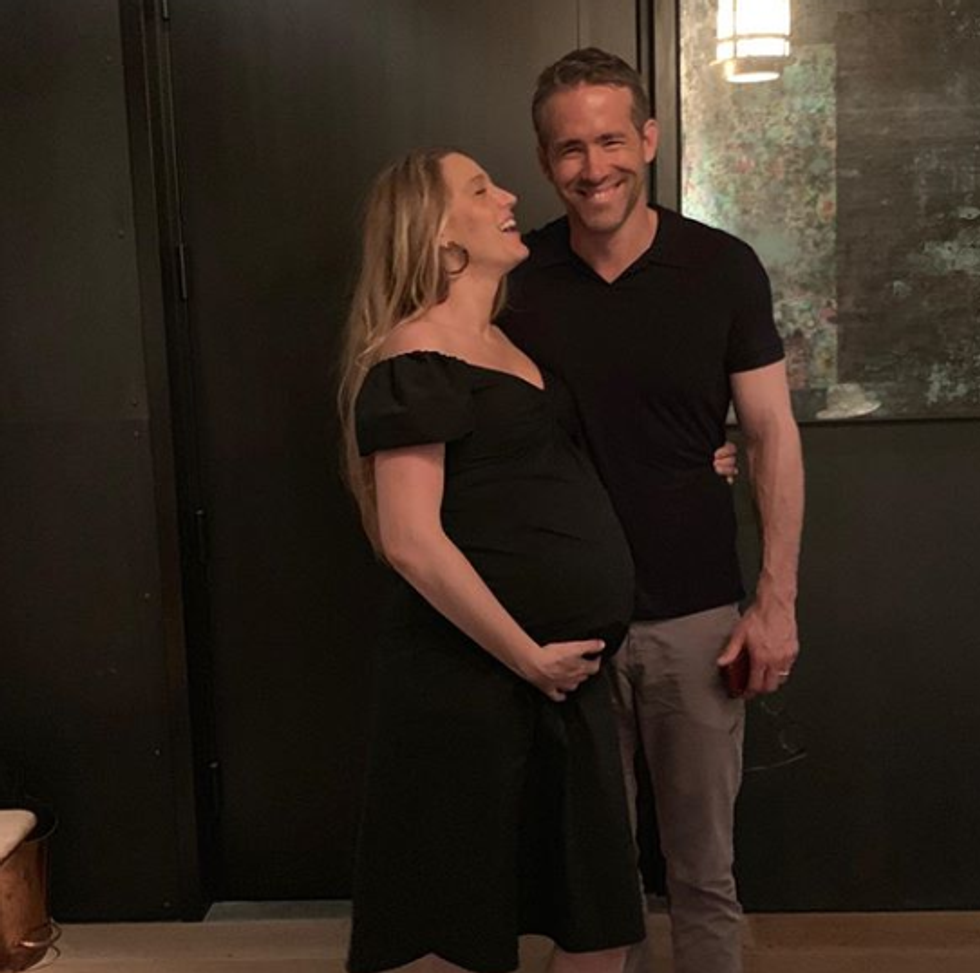 In his need to upstage his previous birthday tributes to Lively, he shared a collage that he'd clearly been working on all year.
Yep, that's right.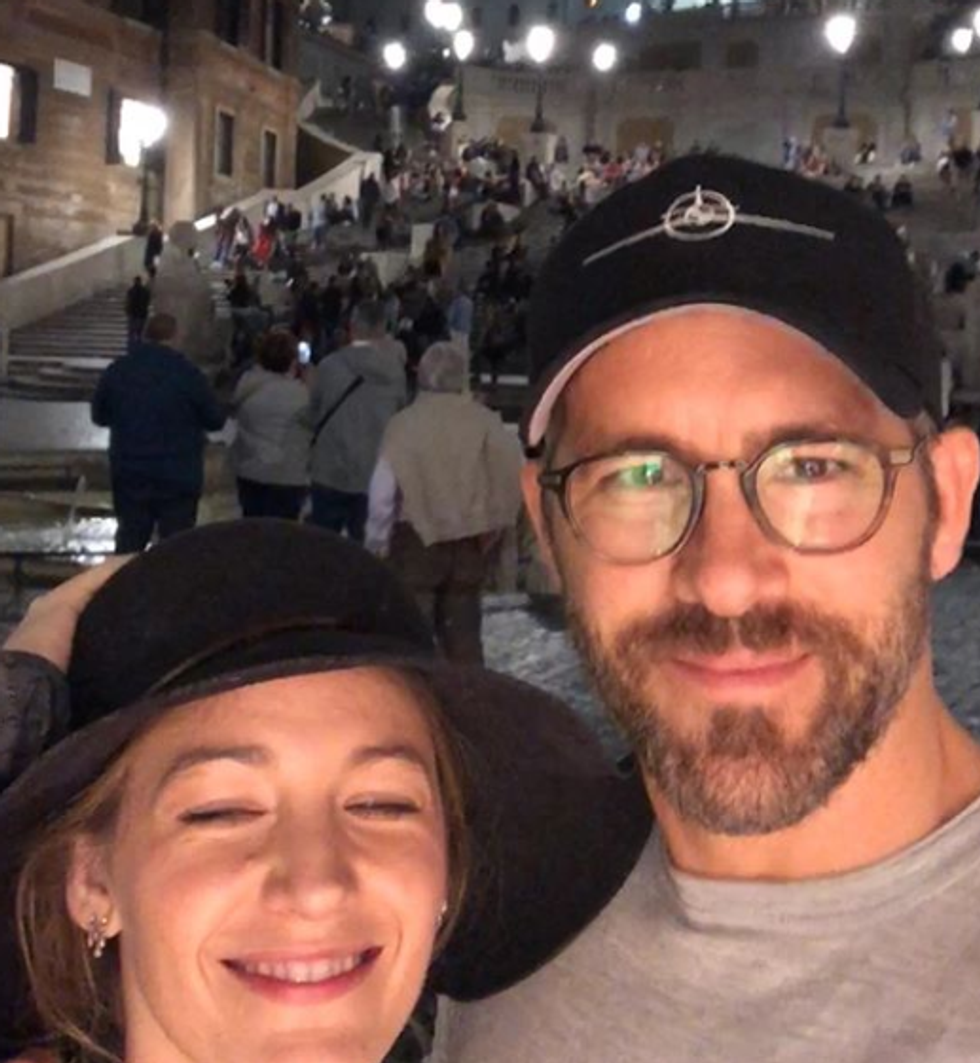 A whole selection of images of Lively looking
not quite
her polished best.
They include some classic Reynolds tropes.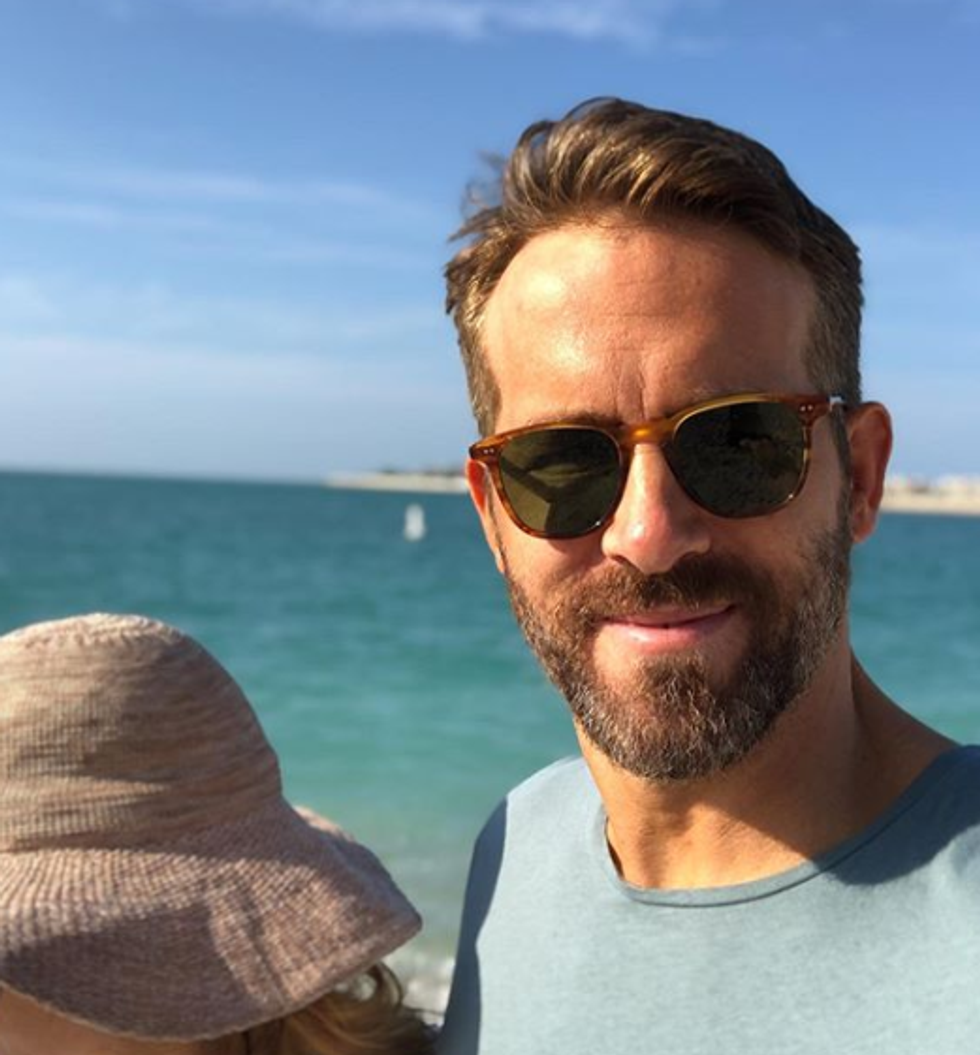 For example, the ole crop-out - in which Reynolds posts what is 
technically 
a couple-selfie, but really barely includes his lovely wife.
The images tended to feature Lively looking unprepared for the camera.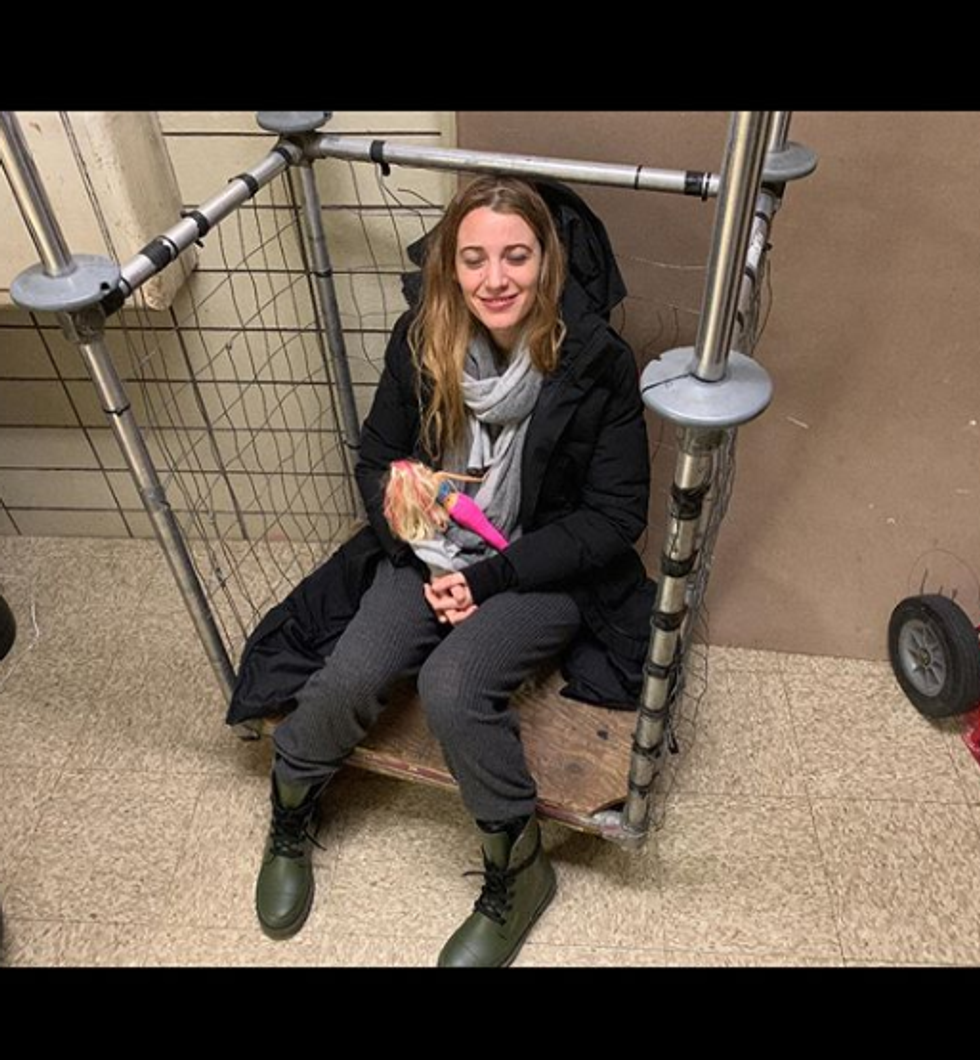 And so generally show her with her eyes closed, mid-blink - and often feature some unappealingly blurry camerawork.
Fans noticed something hilarious.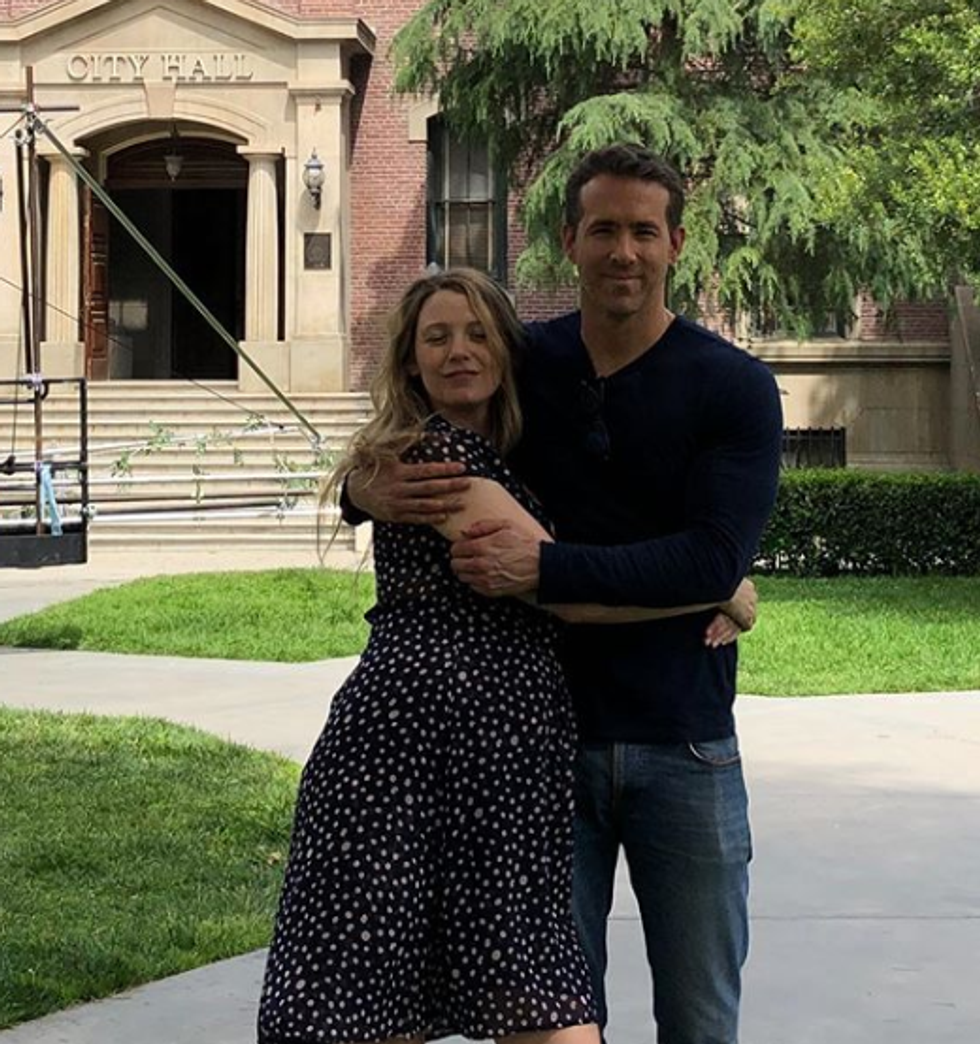 In every picture featuring the pair, while Lively looks less than her best, Reynolds is always absolutely working the shot.
But fans also noticed something else.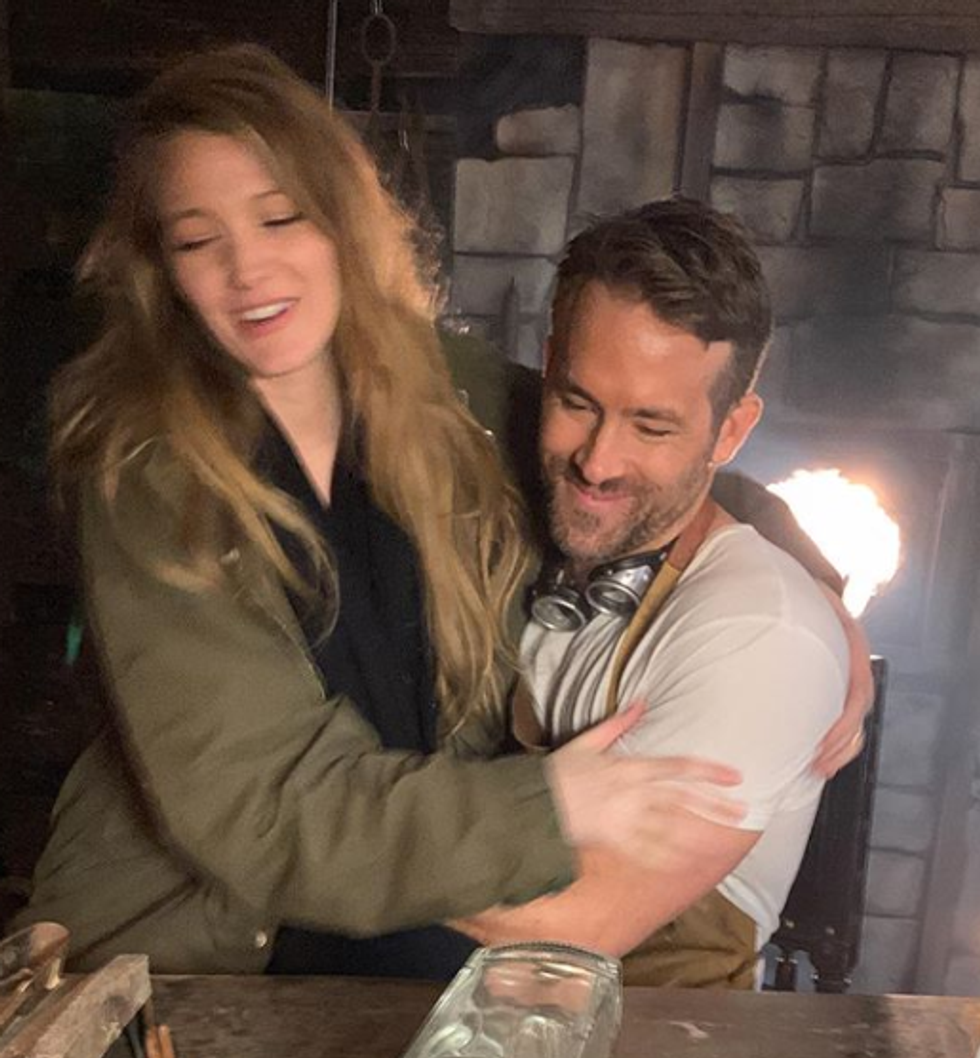 It's true that these images of Lively are a little different to the uber-posed, made-up shots that we're used to seeing.
But, honestly?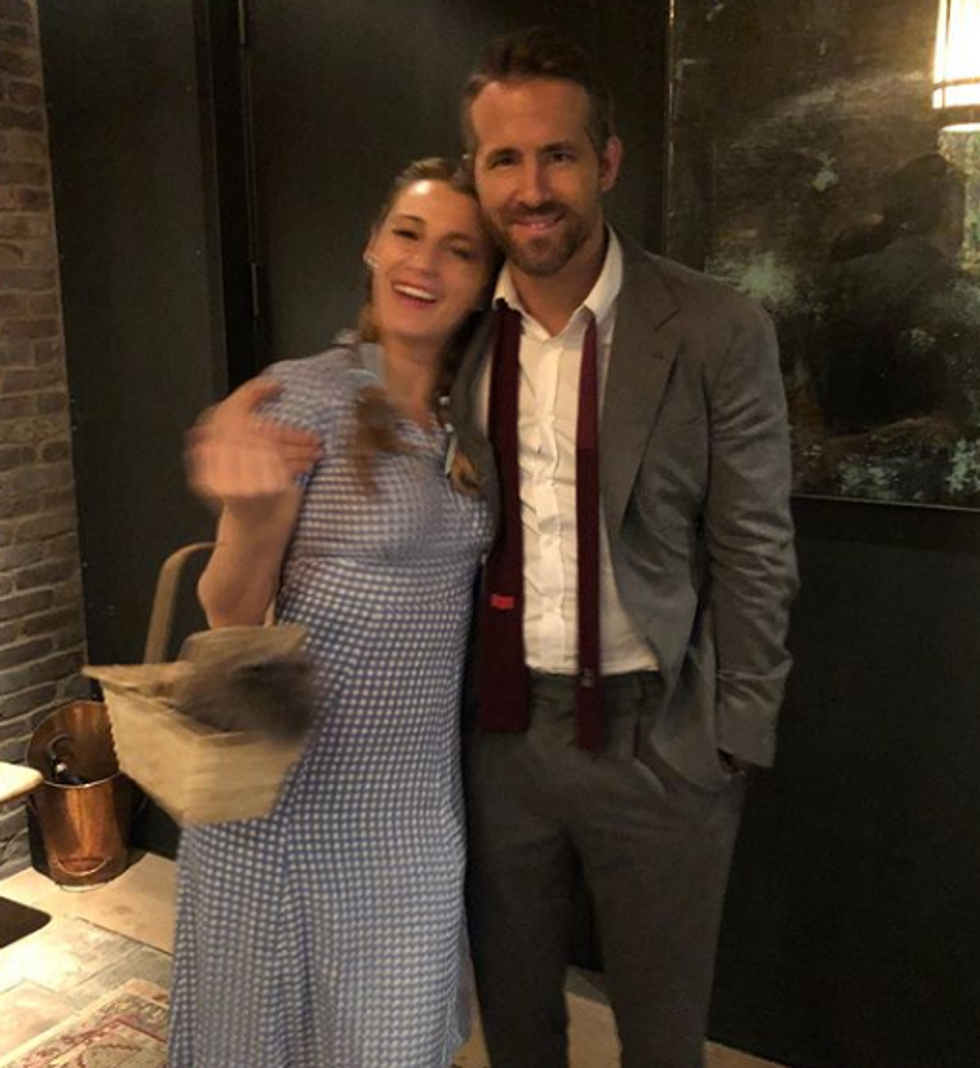 Lively doesn't really look 
bad, 
per se, in any of the images. Sure, she looks a little unprepared and poorly posed, but she's still undeniably a ten out of ten. Did your plan kind of back-fire on you, Ry?
In this image, for example, she looks... fine?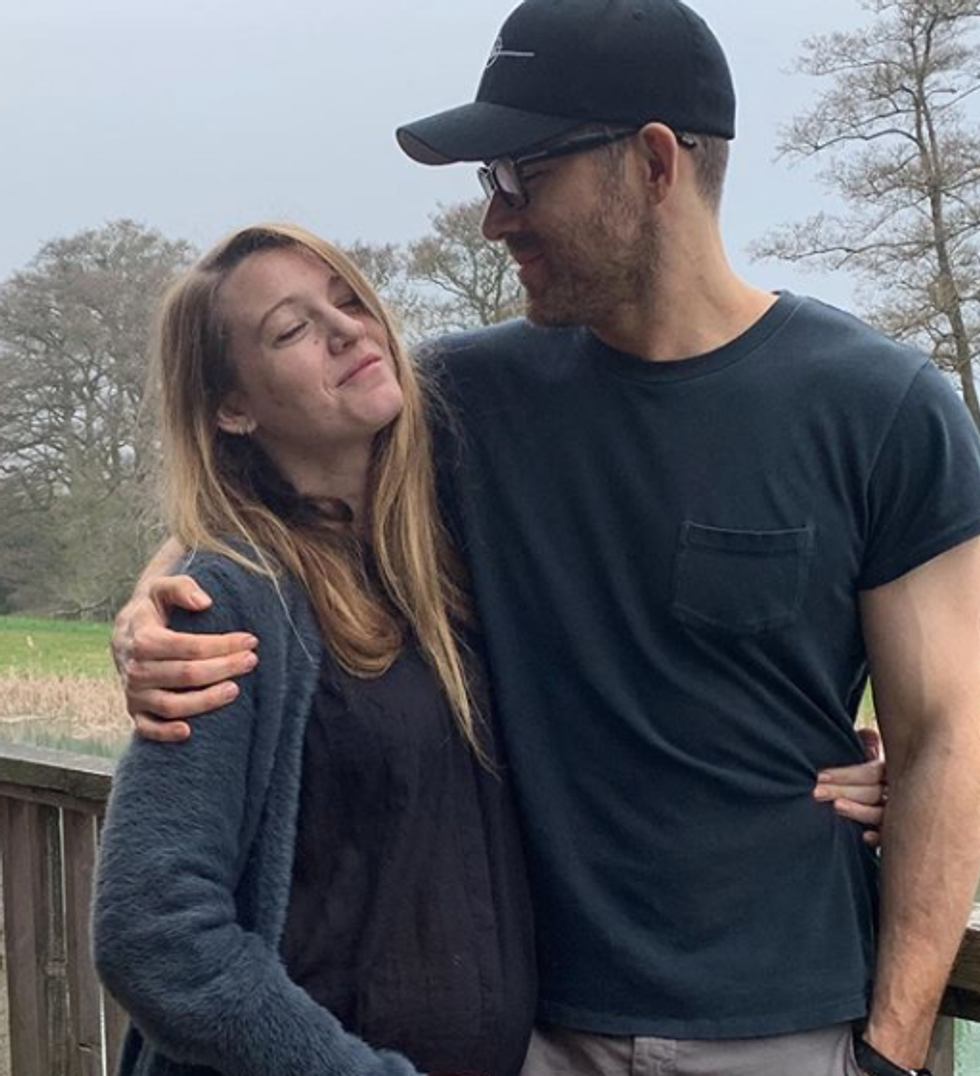 As one commenter puts it, "There are no bad pictures of @blakelively." We kind of have to agree.
Many people have noticed the same thing.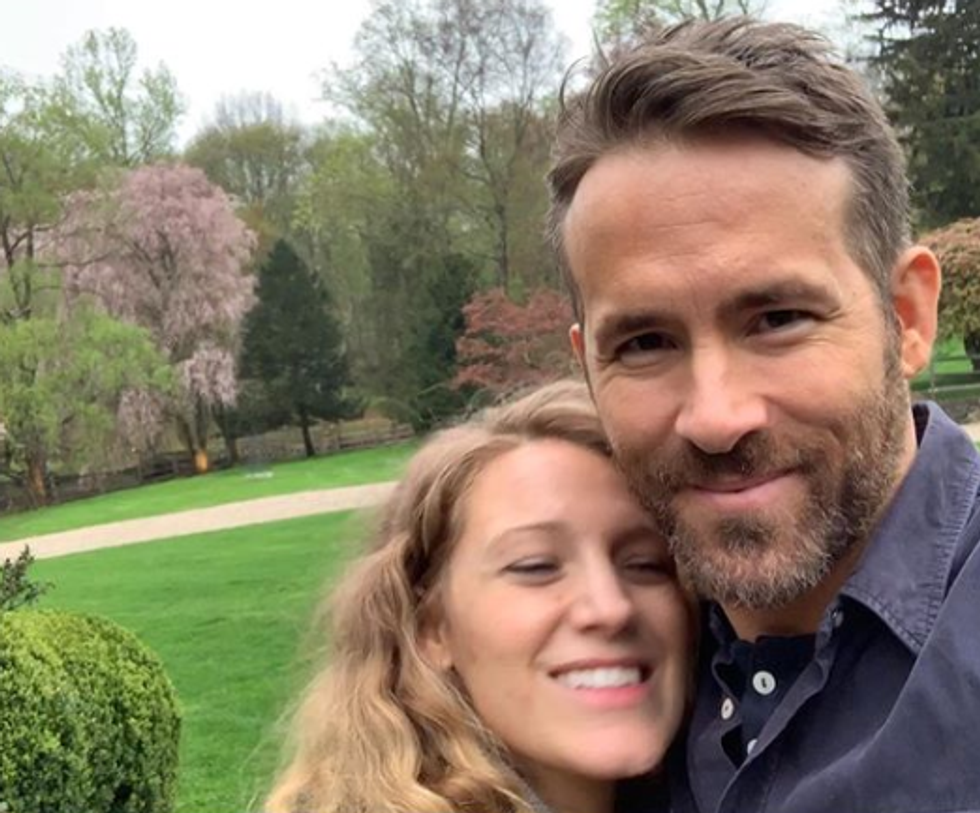 As one Facebook commenter put it, "Blake can never look unflattering I think that was the whole point. They are a very cute couple ... Happy birthday Blake!"
Well, maybe apart from this one.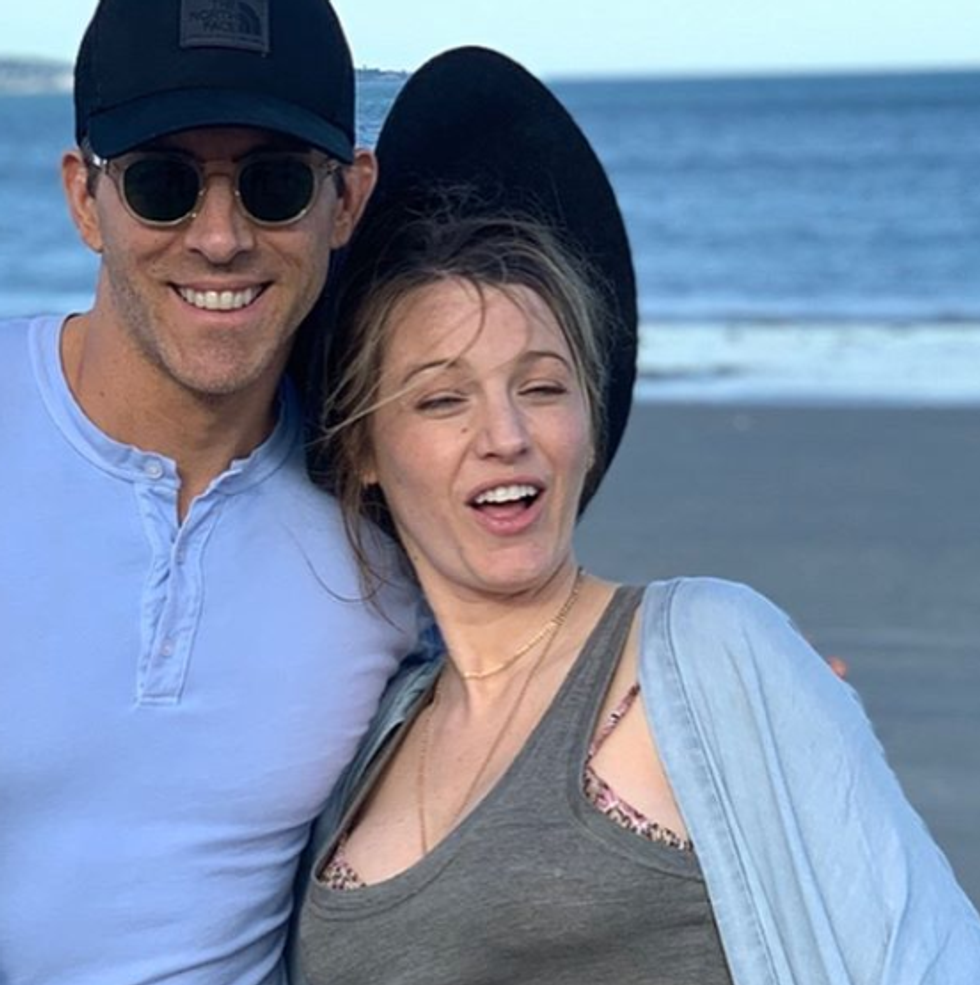 But only one of the ten being an
actual
 bad photo is pretty good innings for Lively - although that's hardly surprising.
Although many have loved the post.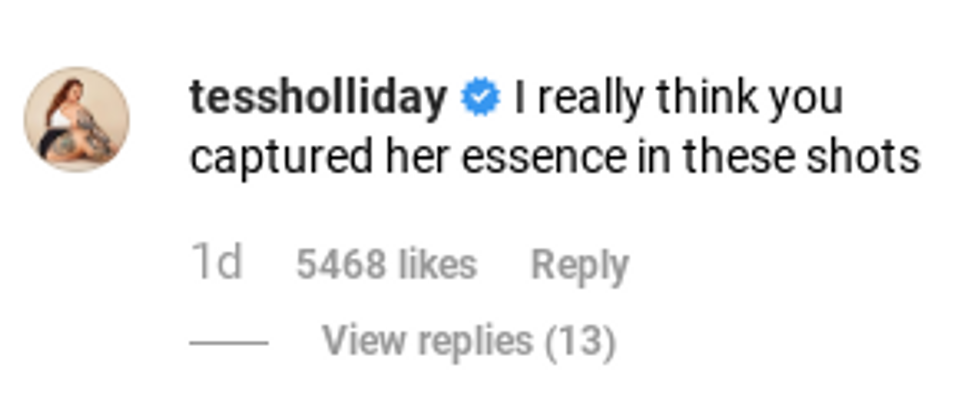 The fact that Lively can be so undeniably attractive and still manage to have a sense of humor about how she's depicted in public is a pretty refreshing viewpoint.
But the roles do reverse.
Last year, when Reynolds turned forty-three - you best believe the internet was looking out for one thing.
Blake Lively's birthday post, of course!
And after what Reynolds had done for her, the internet knew we were in for a good one.
And Lively didn't disappoint.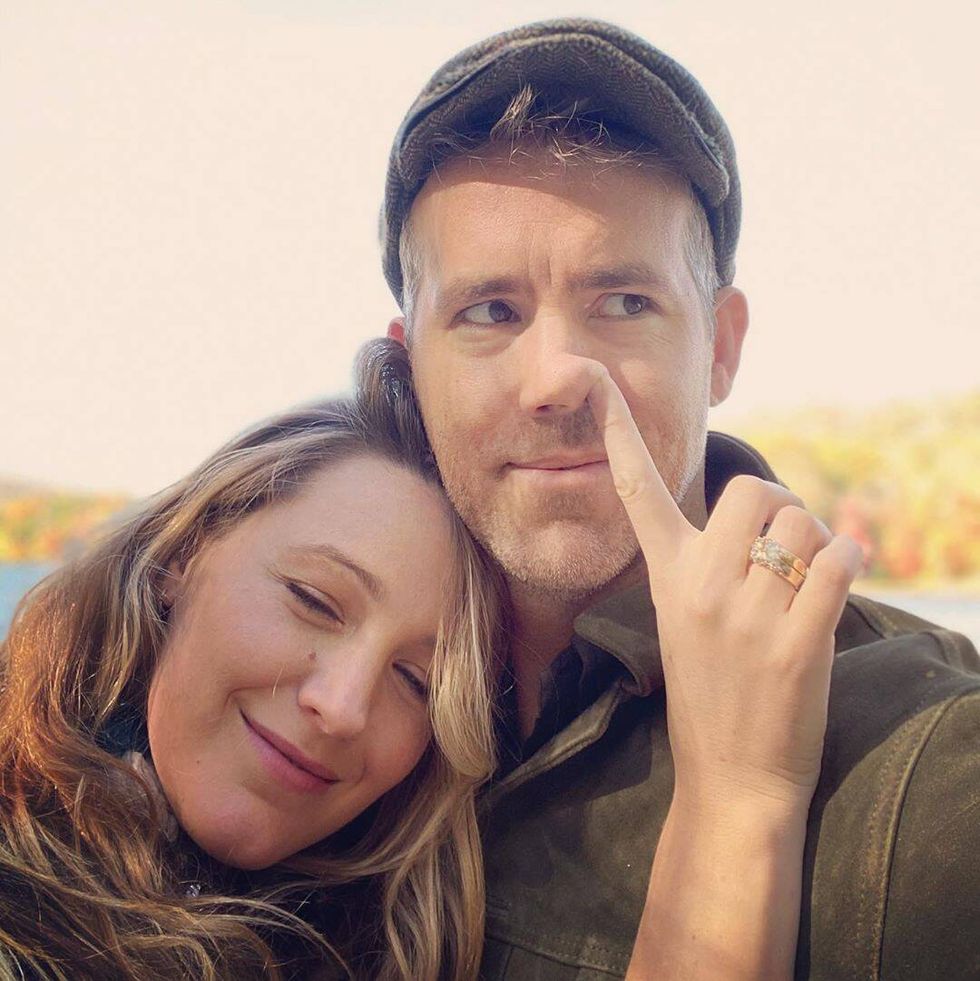 She shared this ... adorable (?) picture of the pair of them as Reynolds birthday hit. Even better? Her caption. "I picked a good one. Happy birthday @vancityreynolds."
Needless to say, everyone loved it.

And Blake's sister hit back with an even bigger roast.
And now the roasting is steadily moving on.
Reynolds wrote:
Happy Birthday, Bax. I'd bake you a cake, but it would kill you. Not because you're a dog. Everything I bake is poison. If I had to go to war, I'd just bring a toaster oven.
But Lively's comment got a lot of traction.

She responded to the post writing:
This is almost as sweet as the birthday post you did for me this year.
And so far 70,000 people have found Lively's throwback comment hysterical. Take that Ryan!