Since his elevation to President of the United States, Donald Trump has arguably only done 1 thing of significance – ruffling feathers.
From his racist remarks to his sexist allegations, the world leader has really stepped on more than a few toes.
But it has to be said, his plans to build a wall across the Mexican border, in the hope of stopping the influx of Mexican immigrants into North America, has caused global outrage.
And now he has made matters even worse.
Keep scrolling to find out more...
Since his electoral campaign, Trump has promised one thing...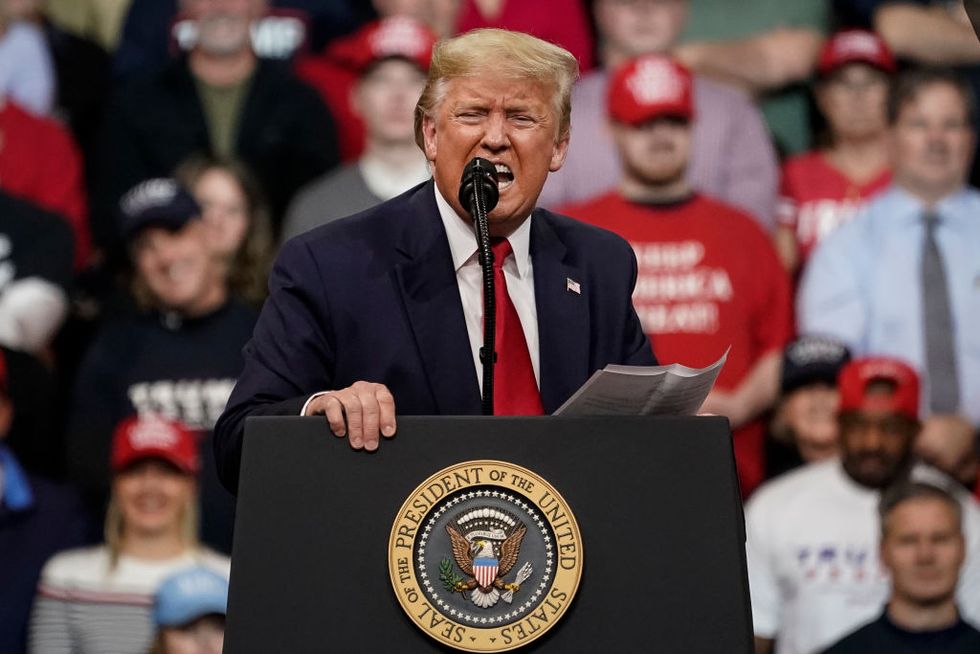 Many of us thought it was a joke that he was promising to
build a wall
across the Mexican border... but he was being deadly serious.
The wall idea has often led to a lot of criticism from various parties.
Many political critics have criticized Trump's wall as being both obscene and ineffective.
For one thing, walls are still easy to overcome...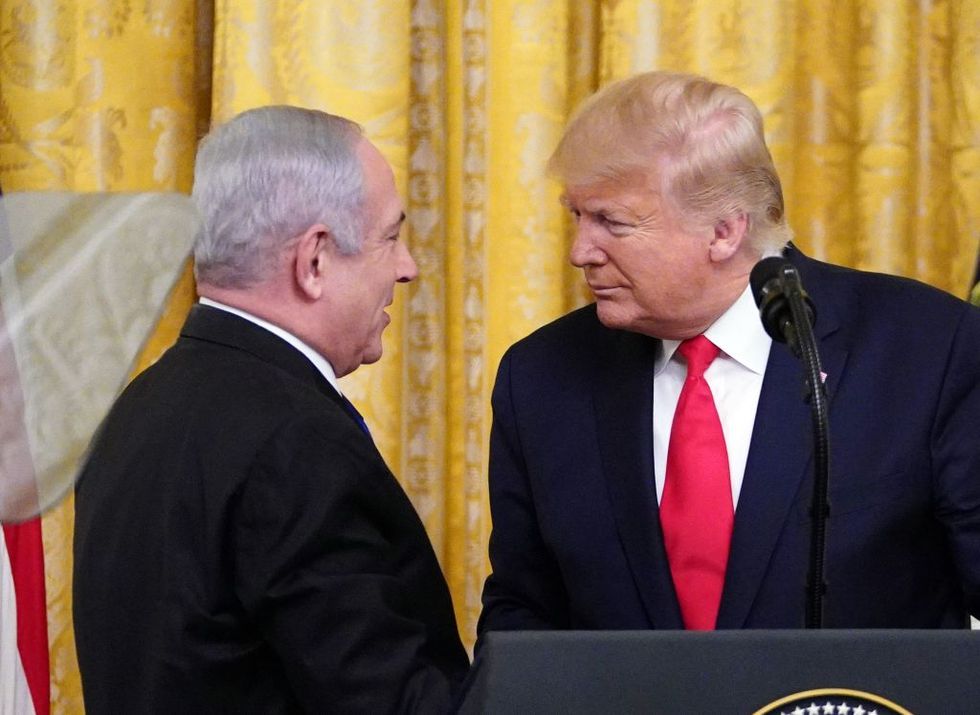 No matter how tall or robust a wall can be, they can still be overcome through various means.
I mean, we've heard what happened to the Berlin Wall...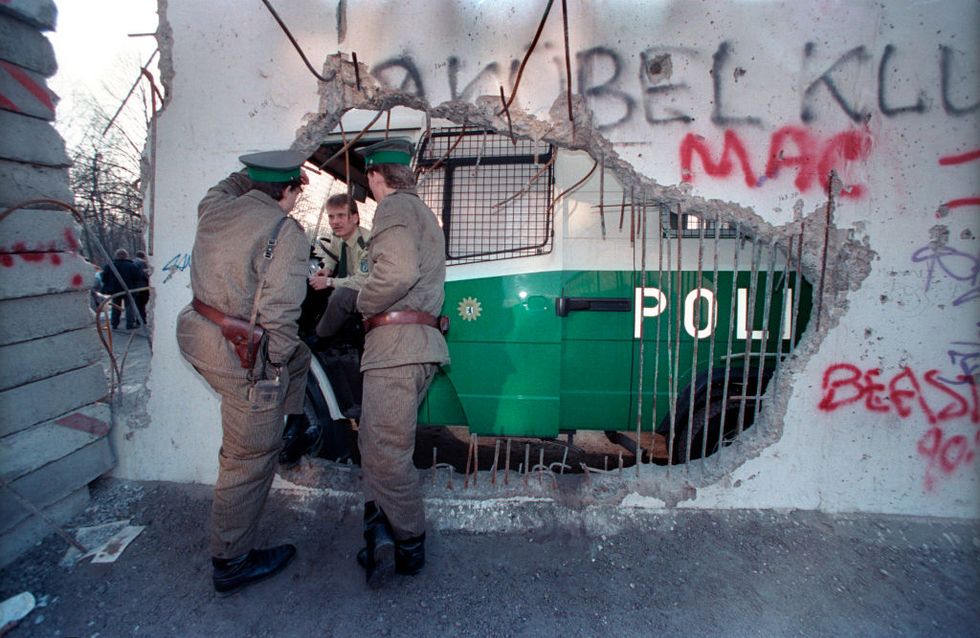 If one thing history has taught us, people really
don't
like walls, and East and West Germany were ultimately brought together after the demolition of the Berlin Wall.
Fast-forward a few years since Trump was elected...
Not much of his wall has yet been built.
But a small part of the construction that has begun...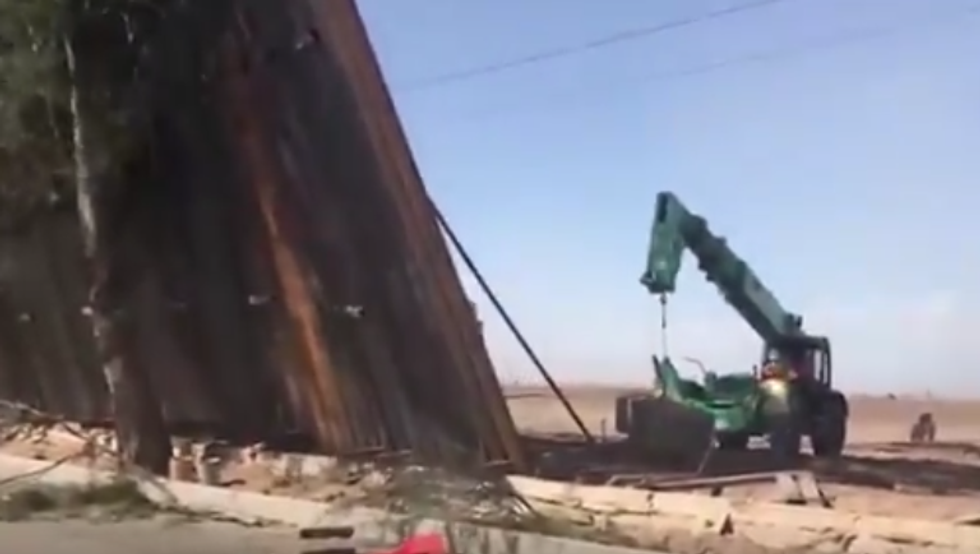 Because of high winds, sections of the wall have fallen over, leaning more towards Mexican land. According to
CNN
, this occurred during the supposed improvements being made to the strength of the old barriers in place at the border.
Agent Carlos Pitones of the Customs and Border Protection sector in El Centro, California, told the news outlet this...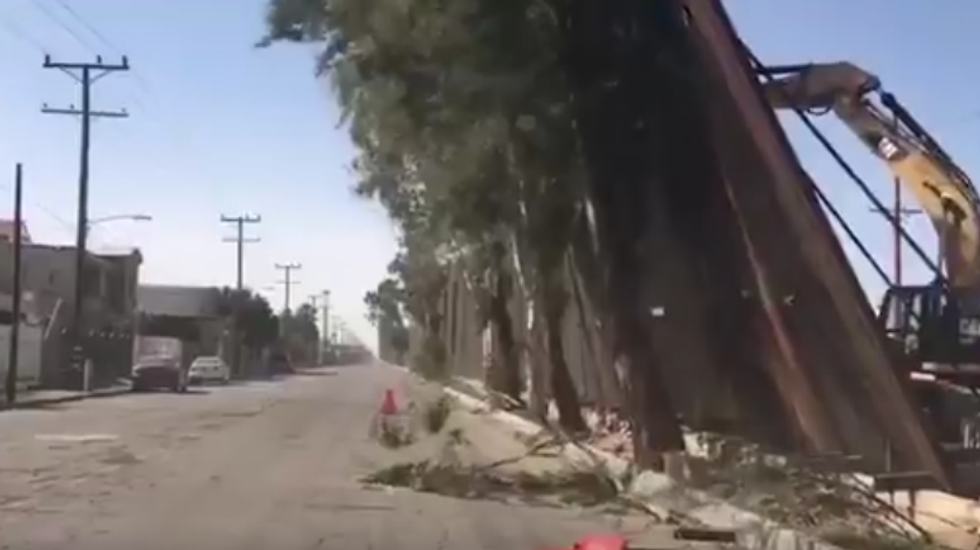 "We are grateful there was no property damage or injuries." The winds were believed to have reached around thirty-seven miles per hour.
This is only one of the many problems with the wall...
37mph winds blew over the border wall 37mph😑 Btw remember the 700,000 hungry Americans Trump kicked off SNAP to "… https://t.co/topfrl3Yvk

— Qasim Rashid, Esq. (@Qasim Rashid, Esq.)1580352789.0
Back in September, Donald Trump addressed the issue saying, "I wanted them to show you the interior of parts of the wall and what's inside of each individual slat. And you'll see it's a combination of steel, concrete, and - as one of the folks just said. It really is virtually impenetrable. Any walls that were put up would get knocked down very quickly, very easily. This wall is not something that can be really knocked down."
Yikes.
This fact has only led to more criticism of Trump's wall...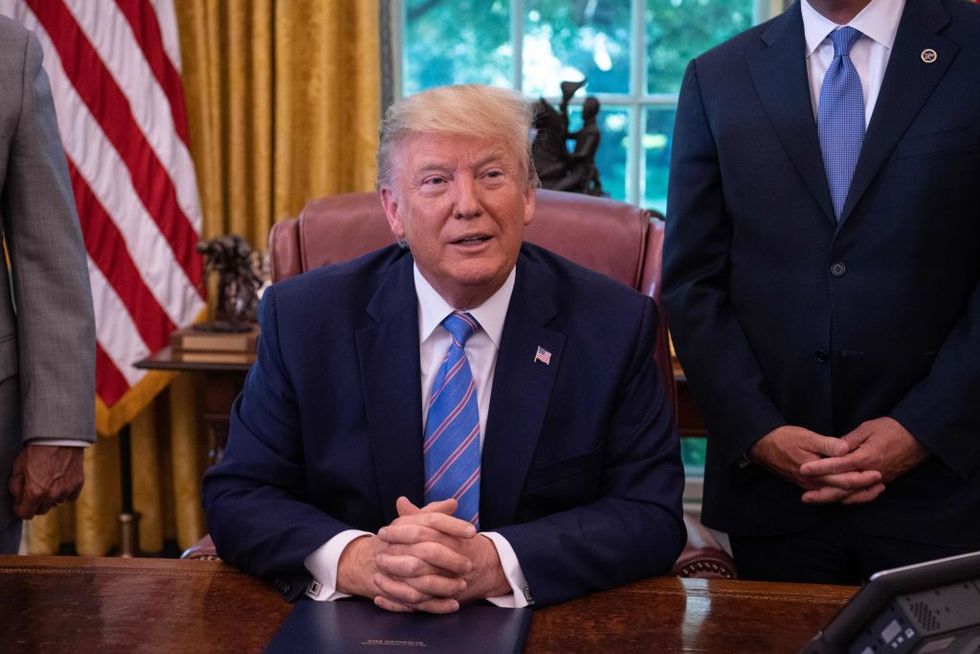 The resources needed to destroy tunnels, re-build already built sections and hire Brand have proven to
not be cheap
, and this has led to further criticism of Trump and his proposed wall.
Critics are furious that no one addressing the elephant in the room...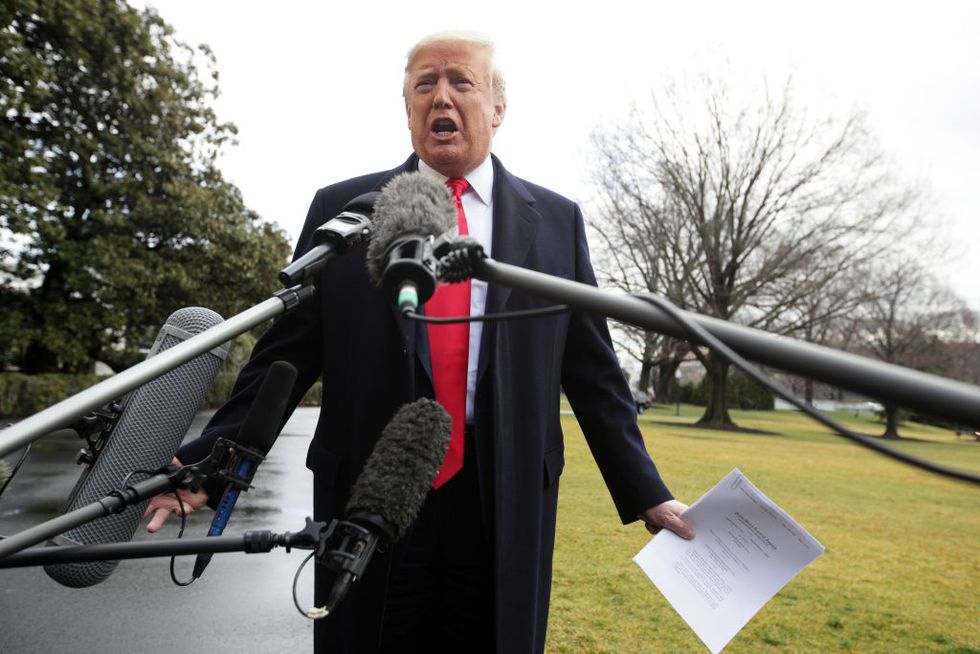 The wall alone would cost
billions
of taxpayer dollars a year, and that is only concerning the wall and its maintenance.
And then there's the tunnels... the wind... and ladders.
Inevitably, Trump's wall will also find itself sitting on top of freshly-made tunnels, and other new methods of getting through it, which again would take an exuberate amount of money to both locate and destroy. Let's face it, we can put all that money back into the system and focus on other important factors like healthcare and infrastructure.
Overall, the whole wall idea is just one big disaster...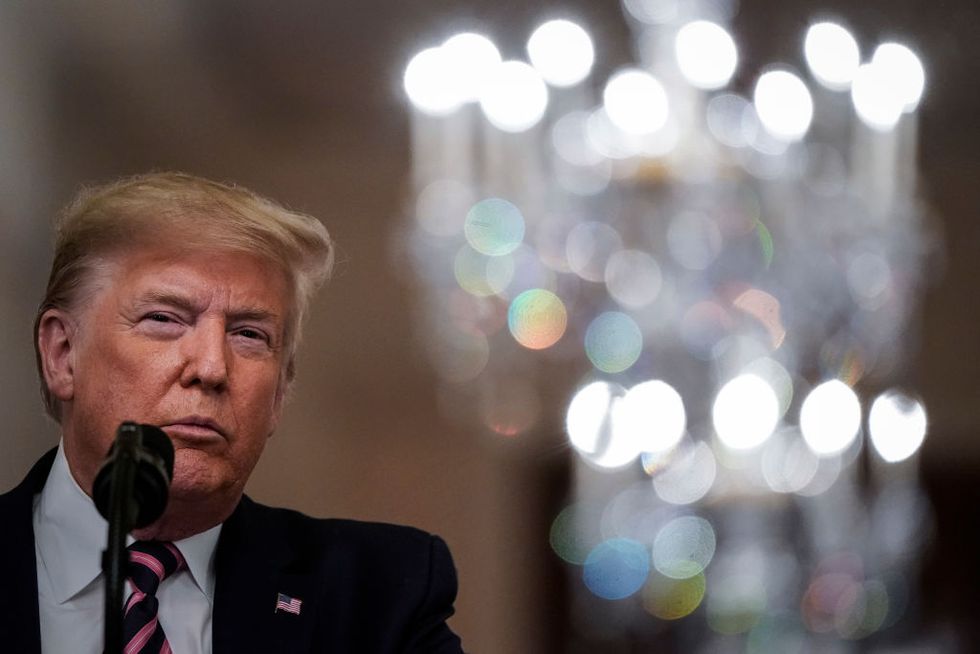 And the most recent news in regards to the wall is heartbreaking.
Construction of the wall means sacrificing a lot of precious land...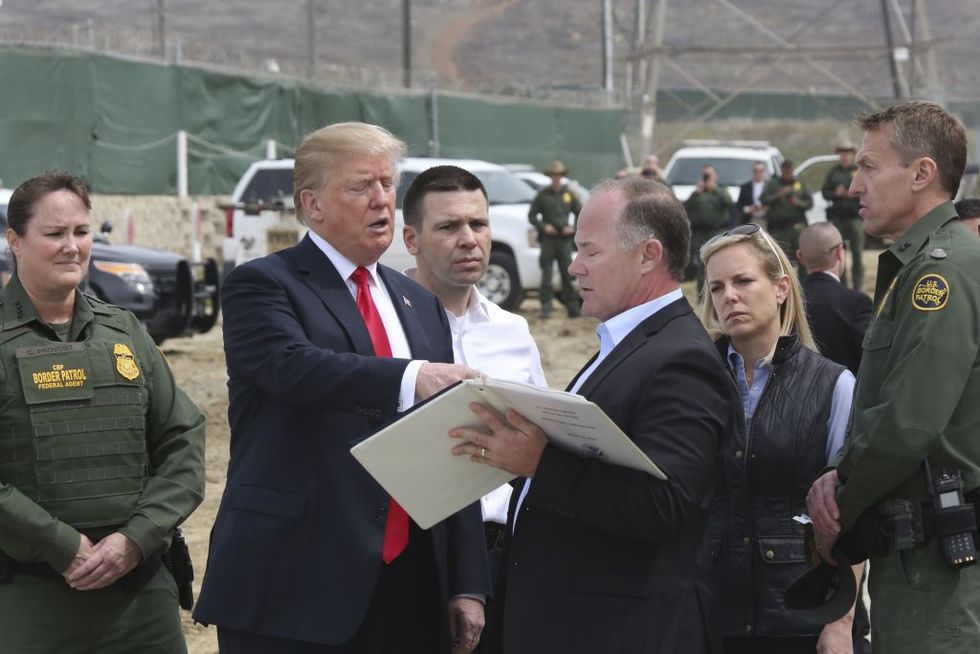 According to
CBS News
, the border workers are planning on blasting land on a Native American tribe's sacred burial grounds in Arizona to make more room for the wall construction.
Contractors began the controlled blasts at the site last week...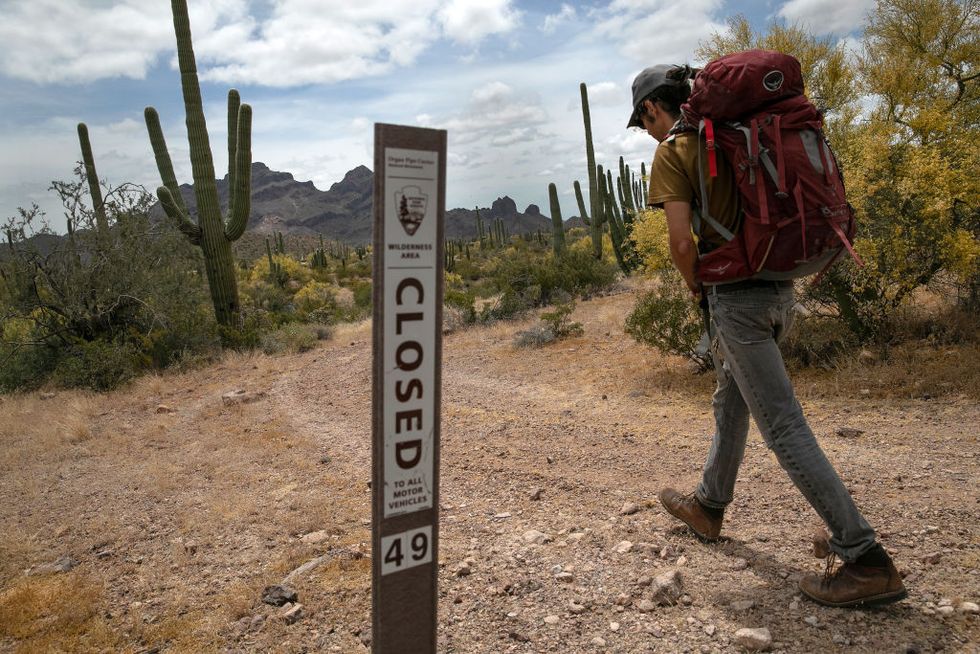 And this site was the home to ancestors of members of the Tohono O'odham Nation.
The site holds a lot of history...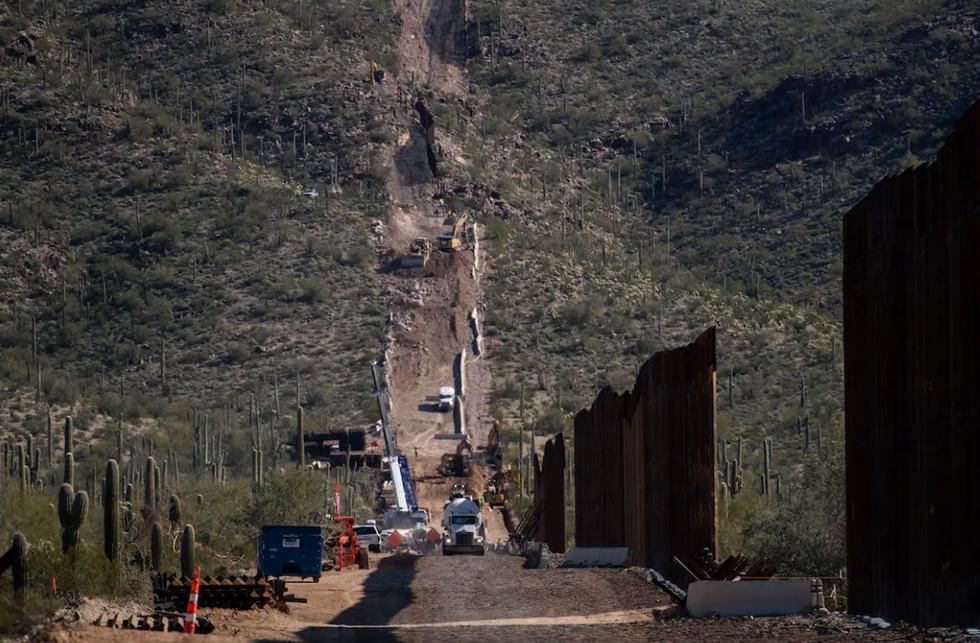 Archaeologists touring the site before construction said they found human remains dating back 10,000 years.
Officials plan on using the land to build a thirty-foot-high wall...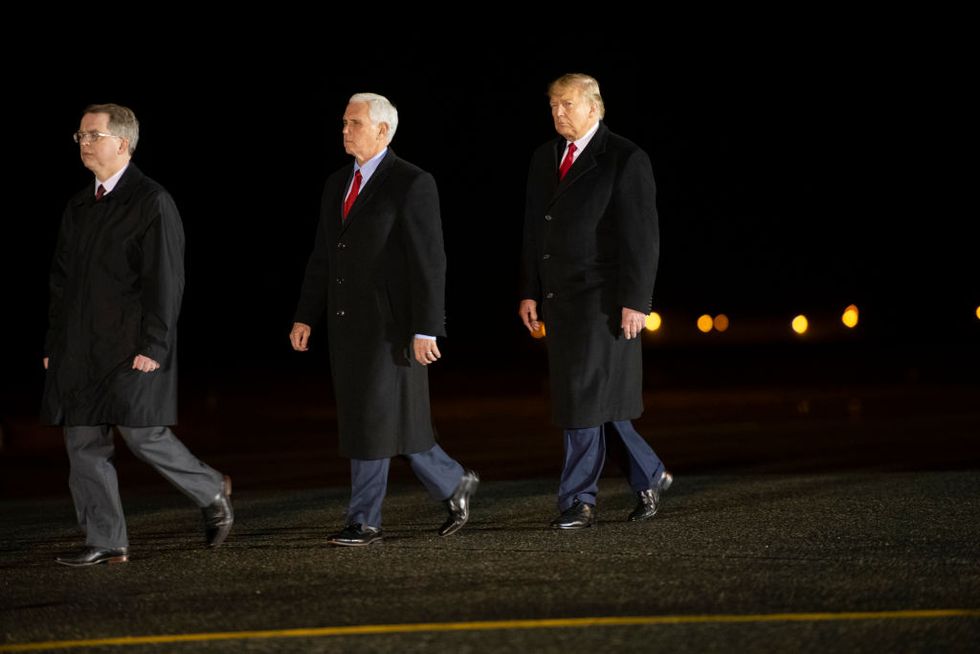 And it is meant to be a part of a forty-three-mile long wall along the southwest border, the
Associated Press
reported.
There has been no consultation with the Tohono O'odham Nation...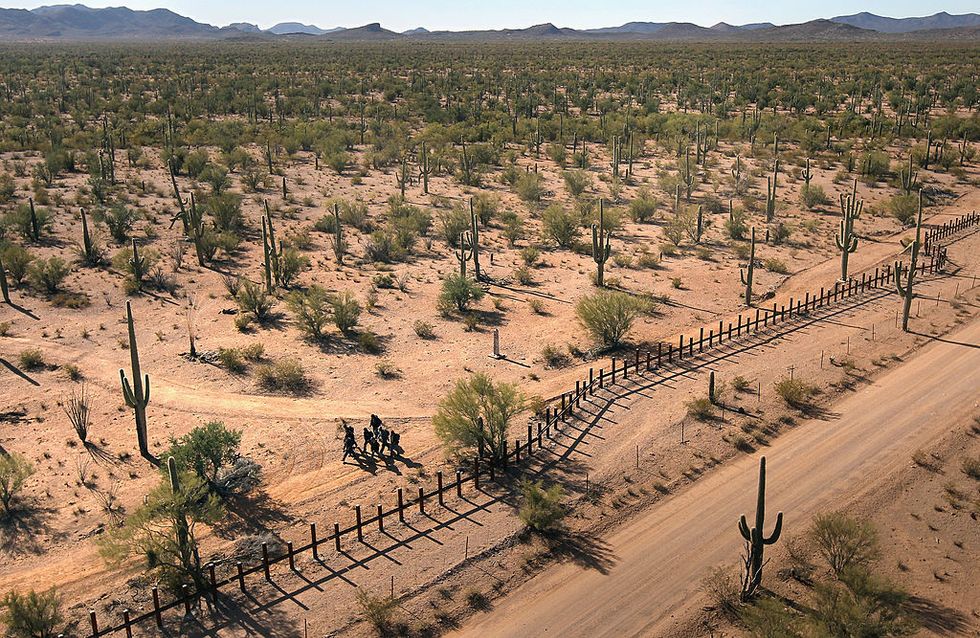 And even though their land is private, the burial site is
actually
on public land.
This land has been very much respected for many years now...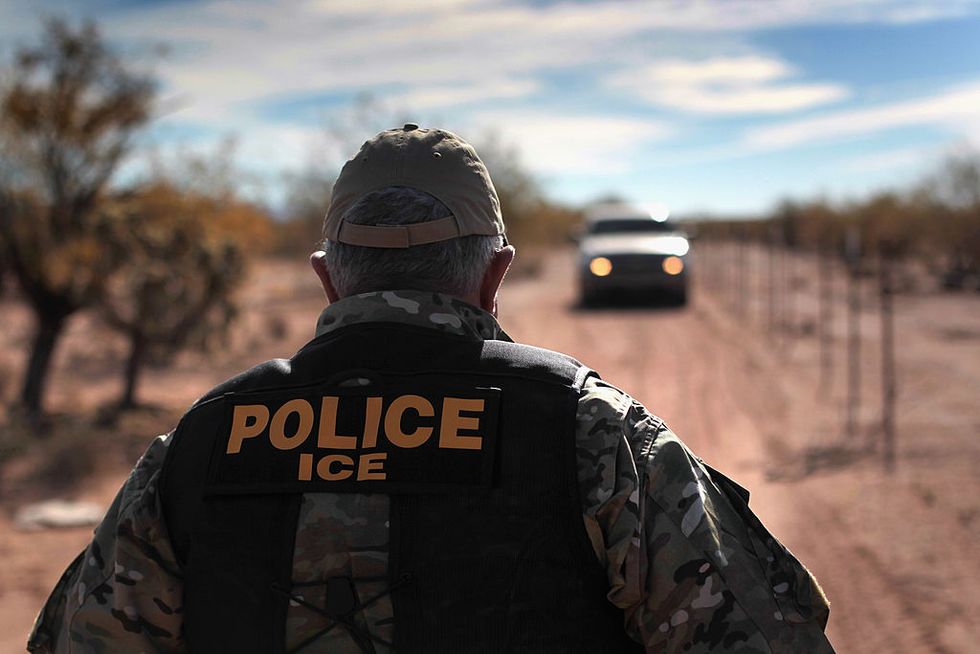 The site is also part of a UNESCO International Biosphere Reserve, designated in 1976 as 1 of 325 reserves globally and it is a "pristine example of an intact Sonoran Desert ecosystem," according to the
National Park Service
.
Of course, many are saddened by the news...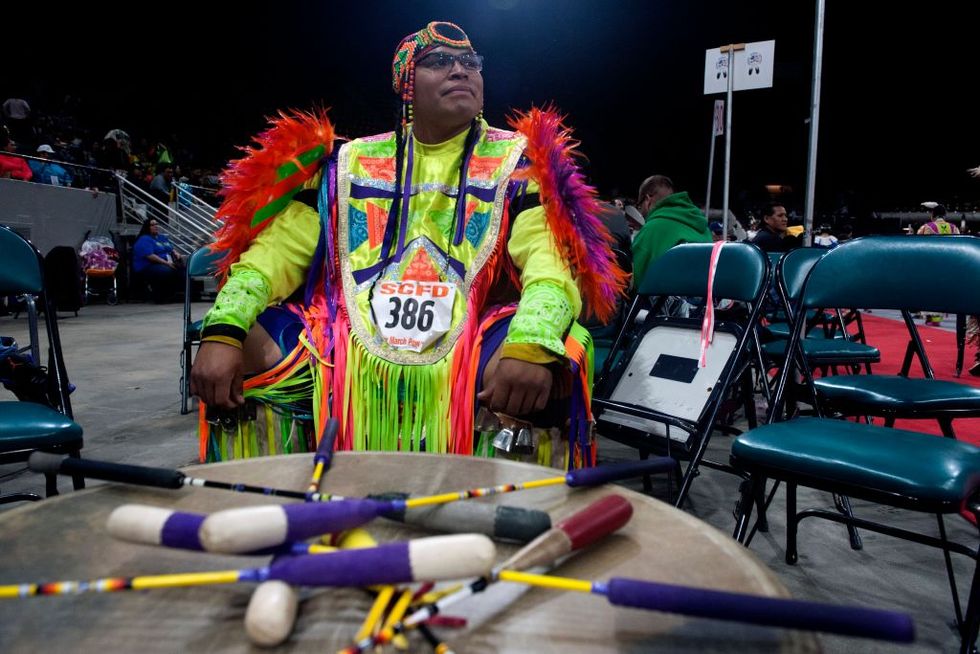 Raúl Grijalva, who represents the district where the burial site is located, said, "This administration is basically trampling on the tribe's history — and to put it poignantly, its ancestry."
This is a developing story...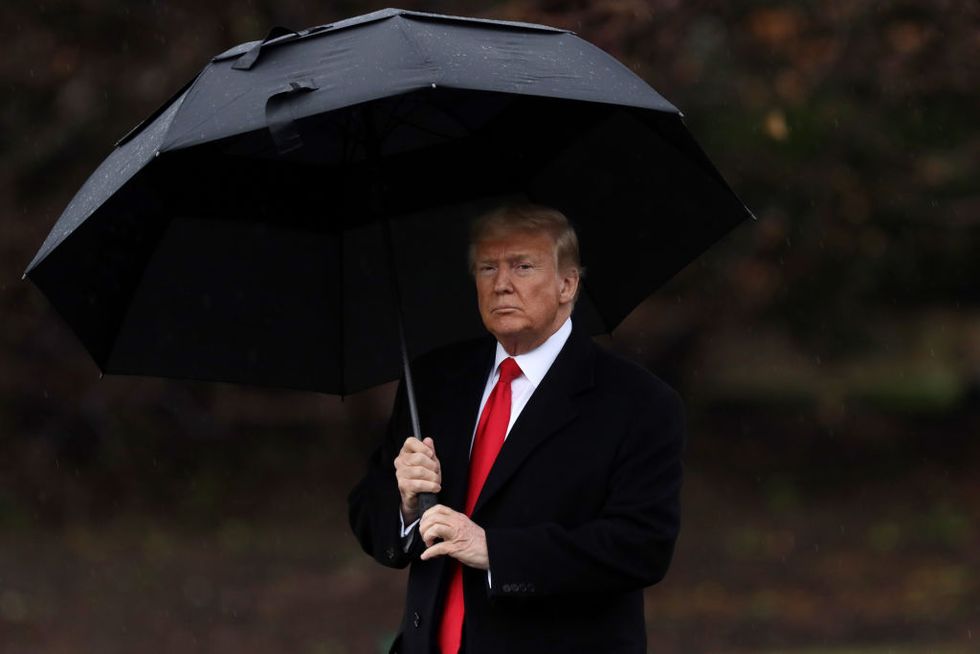 Make sure to stay tuned for further updates.