This story revolves around marriage. And yes, the Princess Bride phrase has never reigned truer, "Mawwiage is what brings us together today." Or it at least brings us this cute engagement story!
Just picture it. You've fallen in love, you've been dating for a while, and your mom won't stop begging you to get married. She needs Grandkids before she dies! Mom, you're only 61, you're fine. Sorry, I got side-tracked for a moment there. Where were we? The sun is shining, the birds are chirping, and then, there's the ring. You look down at your hands, and they're a freaking mess. Who has the time (or the money) for consistently manicured hands! The answer is, no one. Except, your best friend who's standing right next to you and is about to save the day.
Now you can post all of your engagement photos to Instagram without feeling any same. Check out this super cute story that keeps getting cuter and cuter.
The happy couple.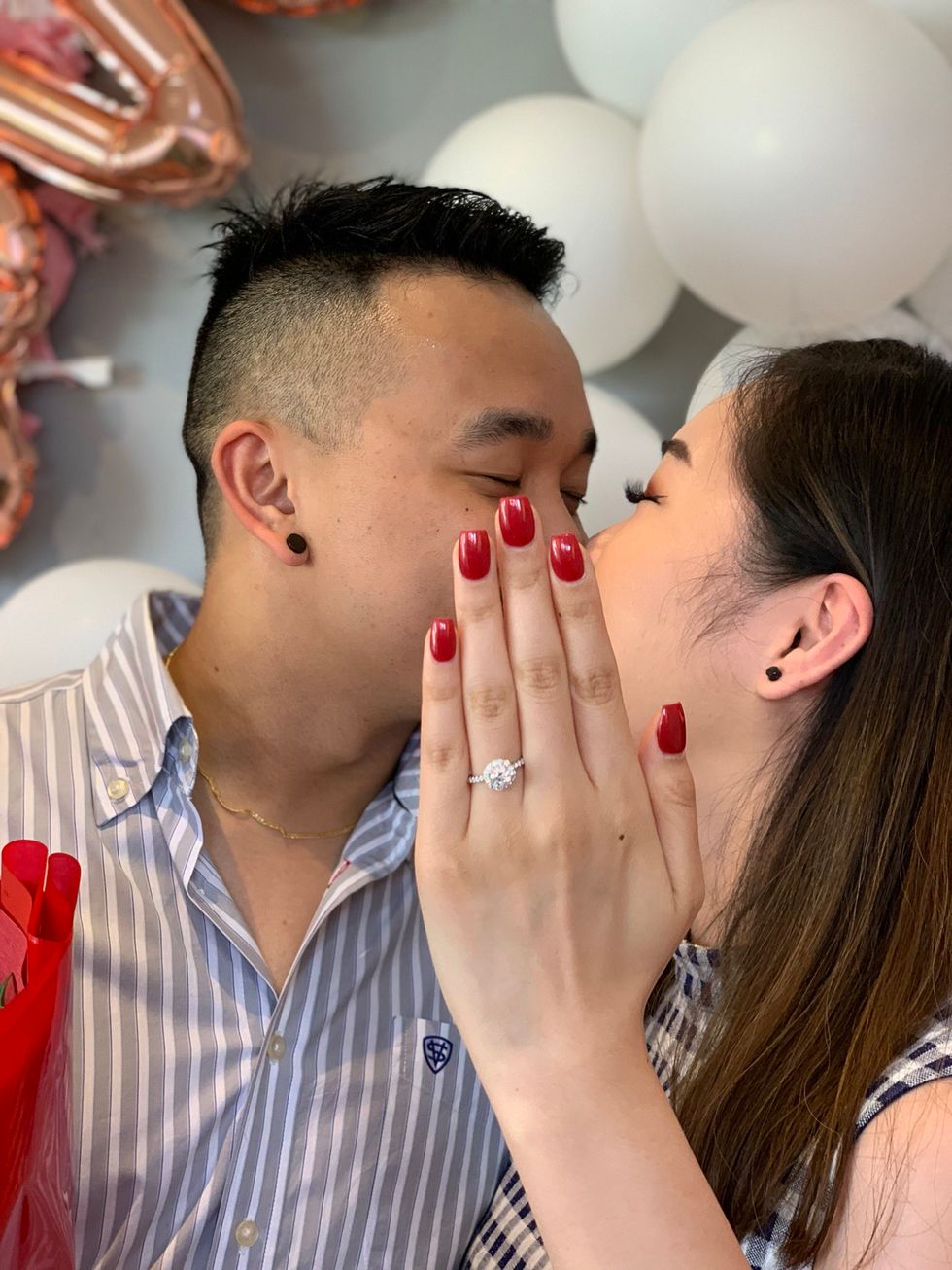 Okay, there is not much going on with this engagement photo at first glance. It looks pretty darn basic actually. But you have no idea the level of Hollywood James Cameron trickery going on in this photo. Shockingly, that's not the bride's hand. Okay, maybe you already knew that from the headline.
Let's zoom out a little.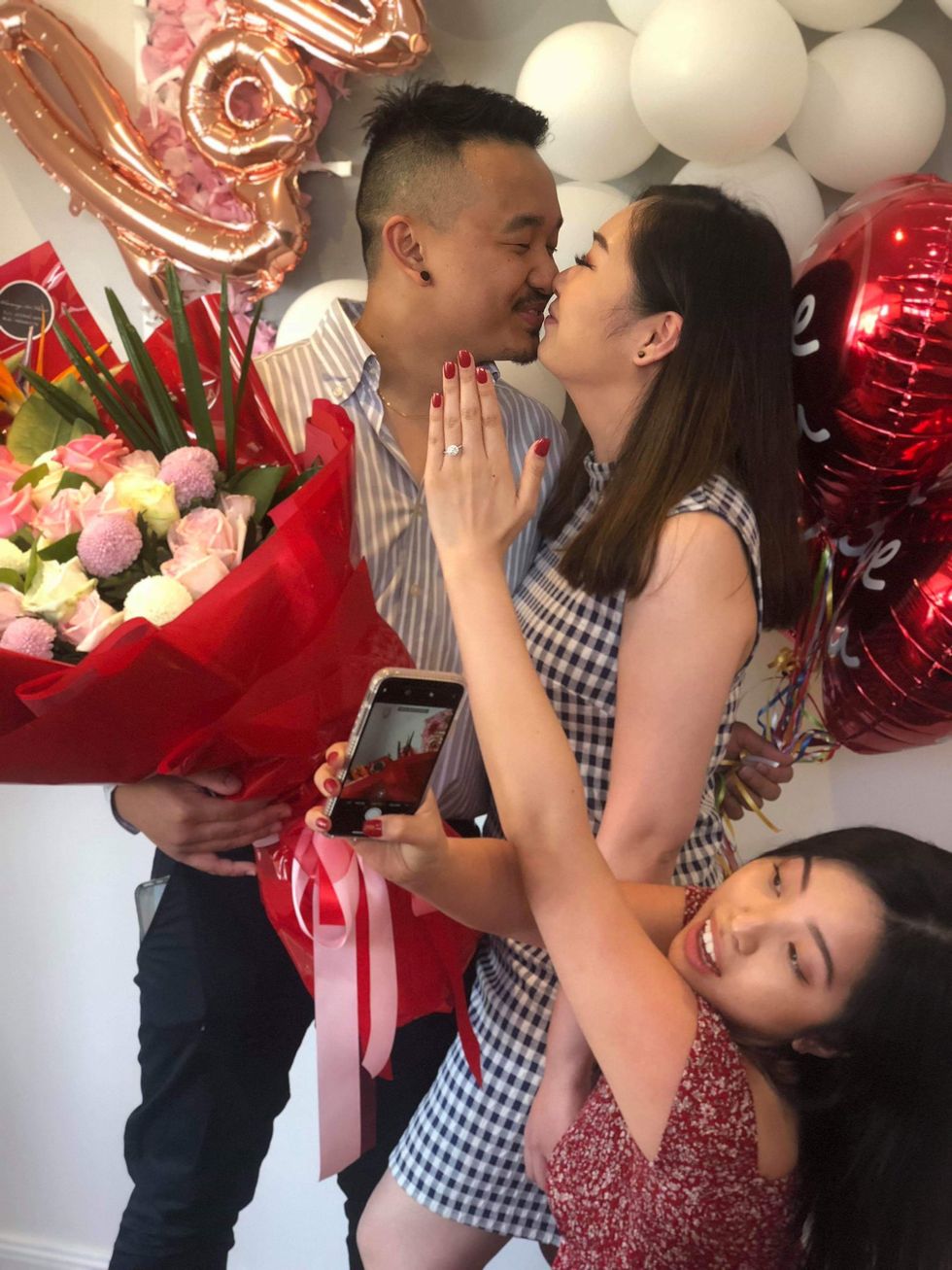 Yeah, that feels about right. That girl in the bottom right is the bride-to-be's cousin. Talk about Maid of Honor material!
I feel like we need a little more to this story. Why couldn't she take the photo with her own nails?
Hi everyone 🥰 I'm so happy that you're all sharing the joy of this special moment with us! To answer a couple of FA… https://t.co/Iv4vor7ikC

— Jenna (@Jenna)1541353420.0
Okay, well now I feel bad for asking. She's probably one of those nurses that paints her own patient's nails like a gosh darn hero.
Oh, and by the way, she planned the whole thing without even knowing it!
José convinced Diana that the celebration was for his parent's wedding anniversary, before getting on his knees and… https://t.co/Ok6Phg2Nqp

— Jenna (@Jenna)1541353692.0
Well, that seems rude. She had to plan her own engagement! At least she's the one going home happy at the end of the day! Maybe he can take over wedding planning responsibilities. But let's be honest, I'm sure he won't.
Finally, a real picture.