Happy Pride Month everyone! And, to all the bigots out there... happy "The Gays Are Stealing Our Rights" month!
Every June, the world celebrates LGBT pride by marching, partying, being great LGBT allies, and just generally letting their rainbow flags fly. It's a month to celebrate being the person that you were born to be, as well as raising awareness for LGBT causes out there.
Historically, gay people have been punished for their sexuality, and there are still countries that sentence people to death just for being gay. So there's a very important reason that Gay Pride is such a huge event... And Straight Pride isn't. Straight people have never had to fight for equality, or basic human rights, for that matter.
So, understandably, there was a huge uproar when Boston appealed for a Straight Pride parade. Which, by the way, has just been given an official date. No, I'm not trolling you. Keep reading to see how this has happened...
Gay Pride is a time to march and fight for LGBTQ rights.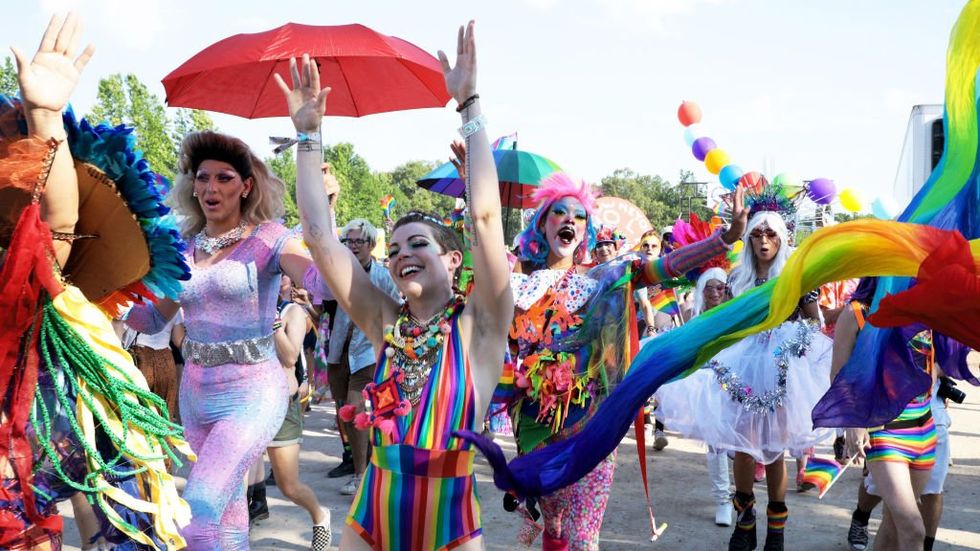 via: Getty
Not only to advocate for equal rights, but also to celebrate the lives of those lost to hatred and bigotry.
But a select few Bostonians have had other ideas.
And it seems like the city of Boston is actually willing to go along with their crazy ideologies.
Recently, news spread across social media that some folks in Boston were planning a Straight Pride Parade.
Why? Just why, Boston? Why do you have to be like this?
The parade has been organized by the Super Happy Fun America group.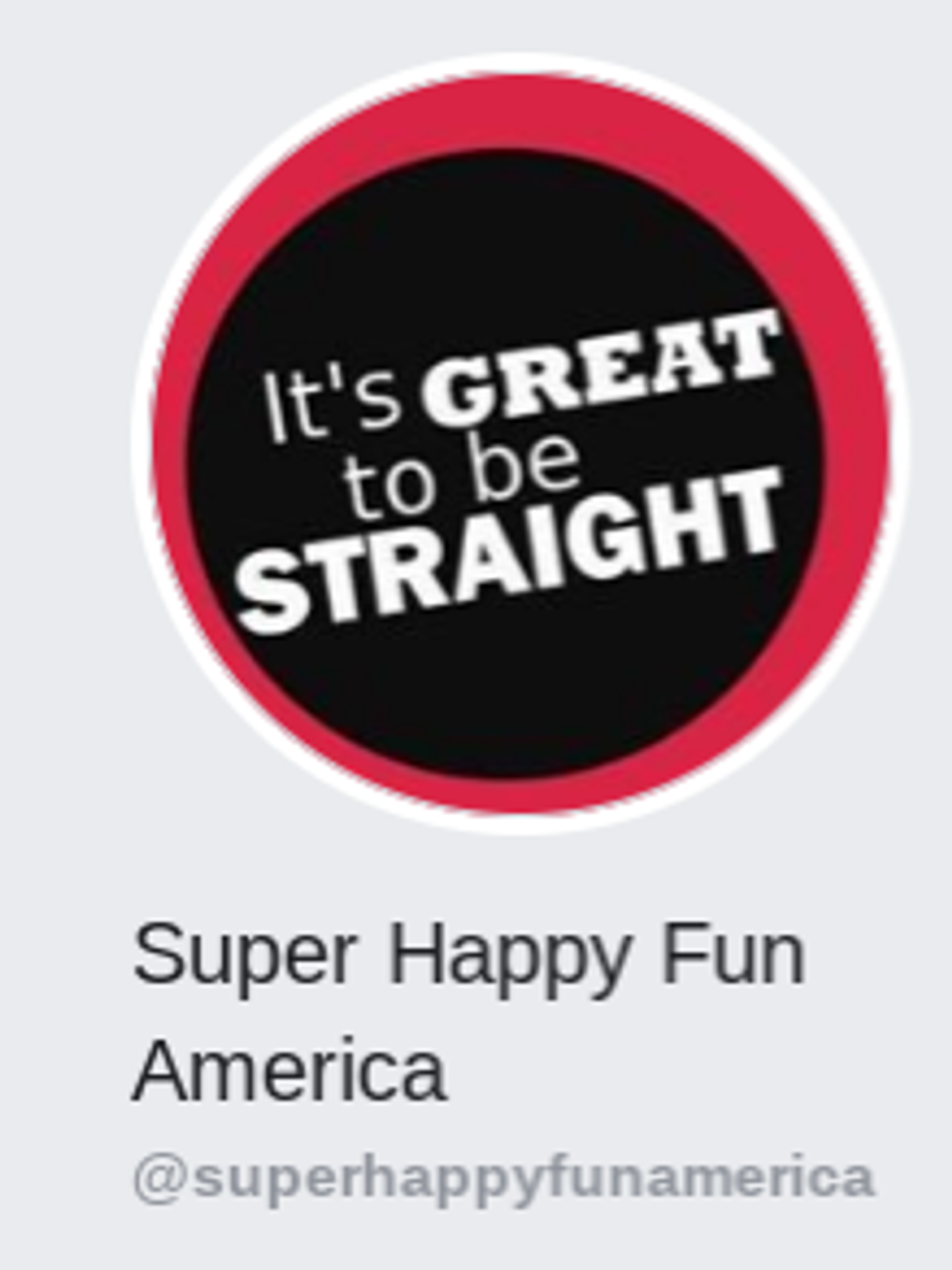 via: Facebook
I know, just the name sounds like a troll, doesn't it? But, sadly, this is a genuine and legitimate group, and it seems like they very much intend to go through with these plans.
The group is led by President, John Hugo, who was a Republican candidate for Massachusetts' 5th Congressional District in 2018.
via: John Hugo
He didn't win his election because Massachusets is traditionally a pretty liberal state.
In fact, Massachusets was the first state to legalize gay marriage back in 2004.
So it's no surprise that Hugo lost his race to Democrat, Katherine Clark.
But that didn't slow him down.
He and vice president, Mark Sahady, claim to advocate "on behalf of the straight community". Because, you know, straight people have had it so bad.
They filed a discrimination complaint against the city.
Apparently, the city of Boston originally declined the request.
But Super Happy Fun America said that Boston was discriminating against straight people by allowing a Gay Pride Parade, but not allowing a Straight Pride Parade.
Because if there's one thing that straight people have to face every day, it's discrimination concerning their sexual preferences...
And the city caved.
To everyone's disbelief, talks of actually making this parade happen began.
Mark Sahady left this message on Facebook.
"Straight Pride" parade planned in Boston. With floats. https://t.co/JcTsGRjNPn

— carolynryan (@carolynryan)1559657956.0
"This is our chance to have a patriotic parade in Boston as we celebrate straight pride".
Because, apparently, being queer is unpatriotic.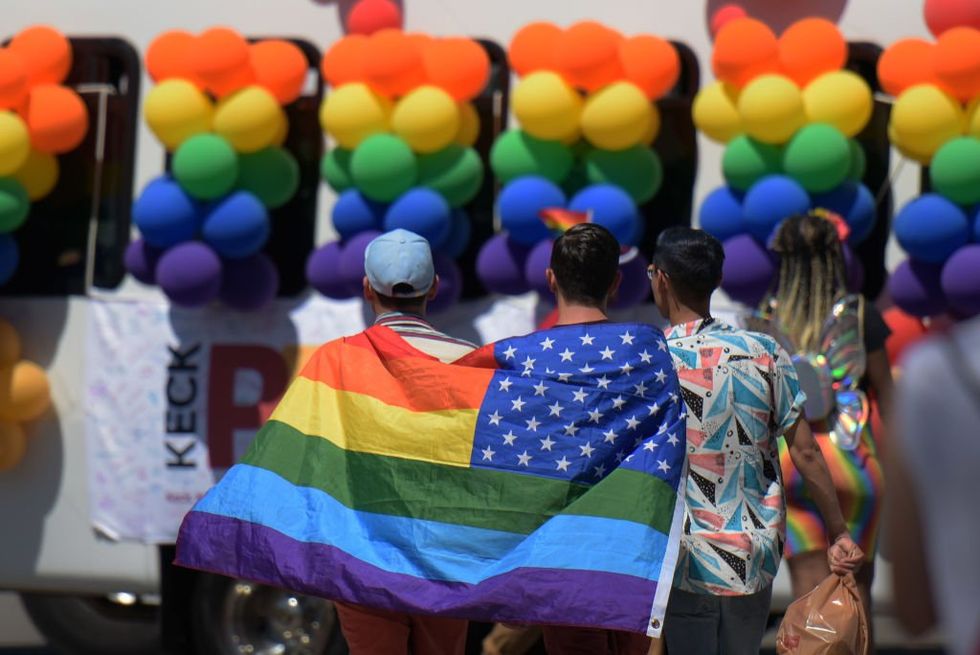 via: Getty
Although what says freedom more than, you know, being okay with who you are and being able to be that person 100%?
A lot of people insisted that this was all a hoax.
Let's face it, it should have been fake news.
Especially because of some of the things that the Super Happy Fun America members have been posting online.
They're pretty extreme, and, also, pretty damn funny.
They are currently trying to get the city to fly their "straight flag" at City Hall.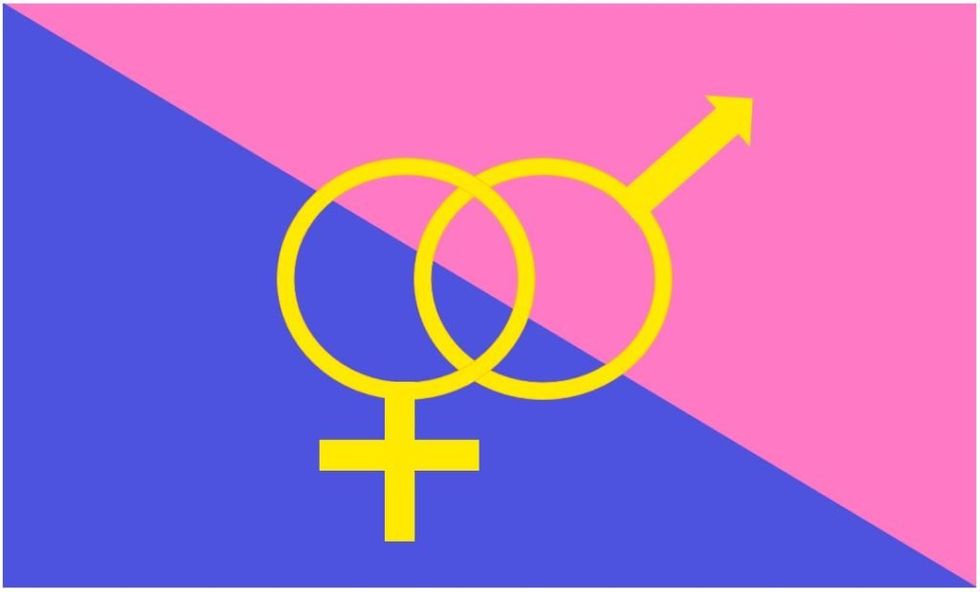 And here's a full, freaking insane quote from John Hugo taken directly from their website.
via: John Hugo
"Straight people are an oppressed majority. We will fight for the right of straights everywhere to express pride in themselves without fear of judgement (sic) and hate. The day will come when straights will finally be included as equals among all of the other orientations".
He has to be a troll, right?
But even if it is, it's still pretty damaging. There are people out there who will take his rhetoric seriously, which could lead to even more consequences for the LGBTQ community.
And it doesn't matter whether or not Super Happy Fun America is legit.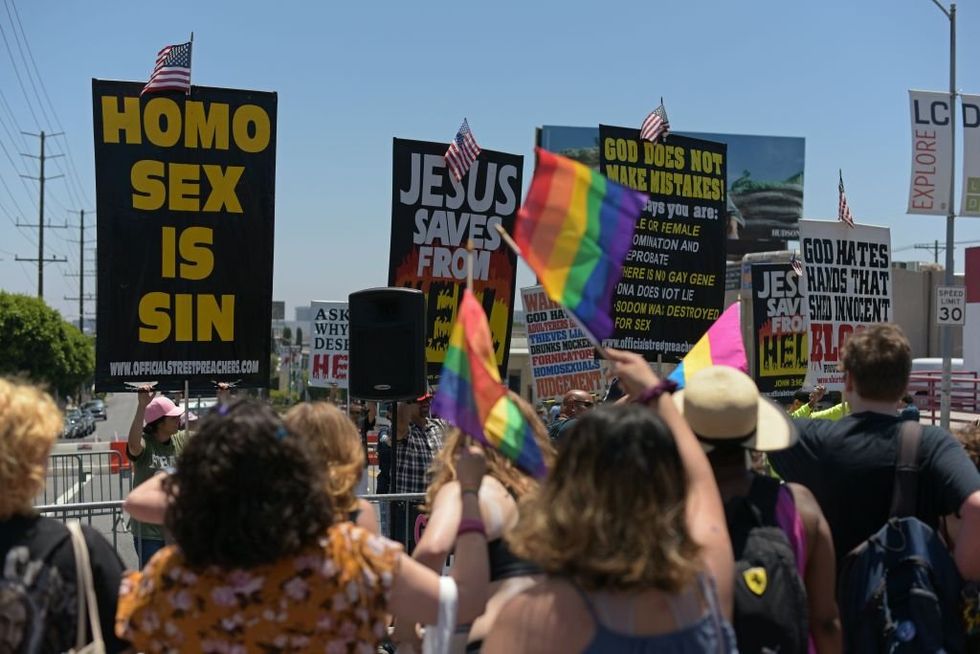 People will take them seriously, solely because it's what they believe. And this "parade" is giving legitimacy to a group of people whose opinions are filled with hate and disgust. Whether John Hugo believes his words or not is irrelevant.
And, sadly, they have most certainly been taken seriously.
This week, Boston officials officially approved the application for the Straight Pride parade.
The parade will happen on August 31st.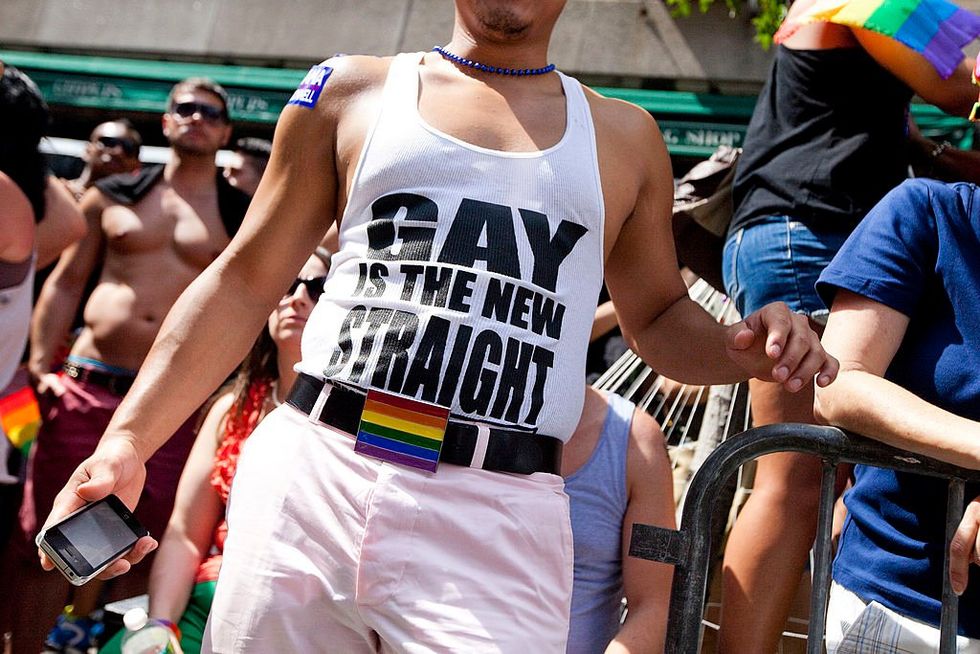 John Hugo made his grand announcement a press conference in front of Boston City Hall Plaza on Wednesday. "We just had a great meeting at City Hall with a bunch of wonderful professionals who have assured us our date of Aug. 31," Hugo
said.
"We will have the parade, and it's going to be a great time. We invite anyone who wants to come, as long as they respect each other."
There will be floats...
It's making me cringe just thinking about it. The parade will start at Copley Square and conclude at the Boston City Hall. Hugo added that there will even be some celebrity appearances, "...we will have speeches and some more celebrities, and just have a super happy fun time." A super happy fun time...
Though Hugo insists the parade isn't anti-gay.
The group's slogan is "It's great to be straight," for goodness sake! "We're not anti-gay, we're pro-straight . . . we're a sexual orientation advocacy group, and we're a young civil rights movement," Hugo insisted (a little desperately...) at the press conference. "We don't hate anyone. And we just want to have our own celebration just like everybody else has a right to. All people from all communities are welcome, so long as they show mutual respect."
The group also want an 'S' to be added to the acronym LGBTQ.
In one of their many
blog
entries, they stated that "until an 'S' is added, LGBTQ pride will continue to be a system of oppression designed to systematically erase straight people from existence."
Yep, they think that the LGBTQ community is trying to banish all straight people.
Sorry, trying not to burst out laughing at this one. Why can't they accept that, while celebrating Gay Pride, the LGBTQ community isn't taking a dig at all the heterosexual people out there? Straight people are more than welcome to join in with the festivities of Gay Pride, which, remember, celebrates and remembers all those who have died in the fight for equal rights.
The internet is in full backlash mode.
The Straight Pride Parade exists for the same reason as Men's Rights and White Pride: to denigrate and belittle the… https://t.co/CRKjFxpkCd

— Kyle Kallgren is Always Antifascist (@Kyle Kallgren is Always Antifascist)1559682177.0
It's true. This parade only stands to belittle LGBT pride. "Oh, you have a thing, well we can have that thing too. You're not special."
Like it always does in these situations, the internet has responded fantastically.
boston straight pride parade u have to come in costume as your favorite mark wahlberg character everyone walks arou… https://t.co/OJD6MlwEO0

— hunter harris (@hunter harris)1559661709.0
I just need someone to stand over me while I'm cooking and tell me that I'm doing it wrong.
I couldn't agree with this tweet more.
I guess this is the straight guy's walk of shame...
Even Smash Mouth got angry!
Straight Pride Parade????? FUCK OFF!!!!!!!!

— Smash Mouth (@Smash Mouth)1559672286.0
I haven't heard from Smash Mouth since the last
Shrek
movie! They're finally out of hiding.
It's gonna be a sausage fest.
The straight pride parade will be mostly men because very few women will get to come.

— The Volatile Mermaid (@The Volatile Mermaid)1559664253.0
I can't imagine the number of times that the words "no homo" will be muttered.
Whoever made this graphic is touched by God.
Found this in a fb thread where some guy is talking about organizing a straight pride parade. Hilarious and accurat… https://t.co/A1527yNdYQ

— Mx.💖Jessie💛Bee💙 (@Mx.💖Jessie💛Bee💙)1559666541.0
Can we get a companion piece to
Queer Eye
that's called
The Heteros Are Upseteros
? Please, Netflix?