A little boy diagnosed with a devastating brain tumor was able to achieve his dream of becoming a police officer with the help and kindness of his local police force...
Travis Heery had big dreams.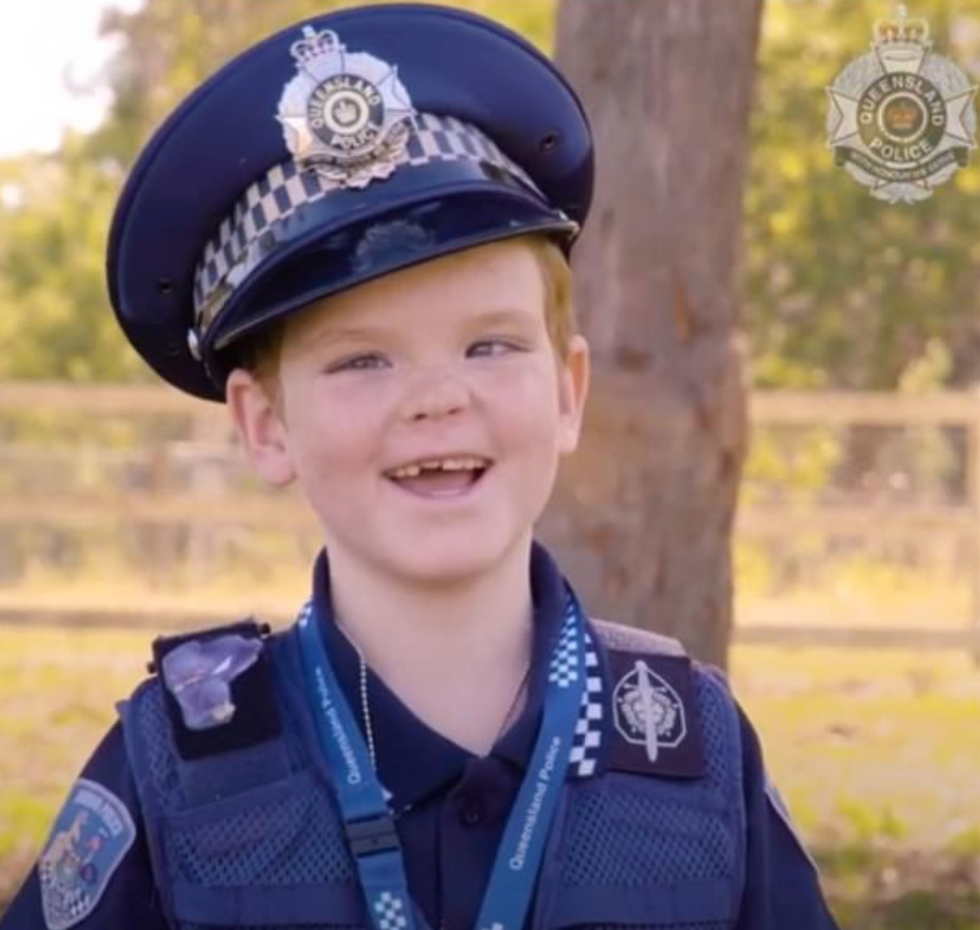 The 6-year-old, from Queensland, Australia, had always dreamed about one day becoming a police officer.
Now, many children share this same dream of joining the police force...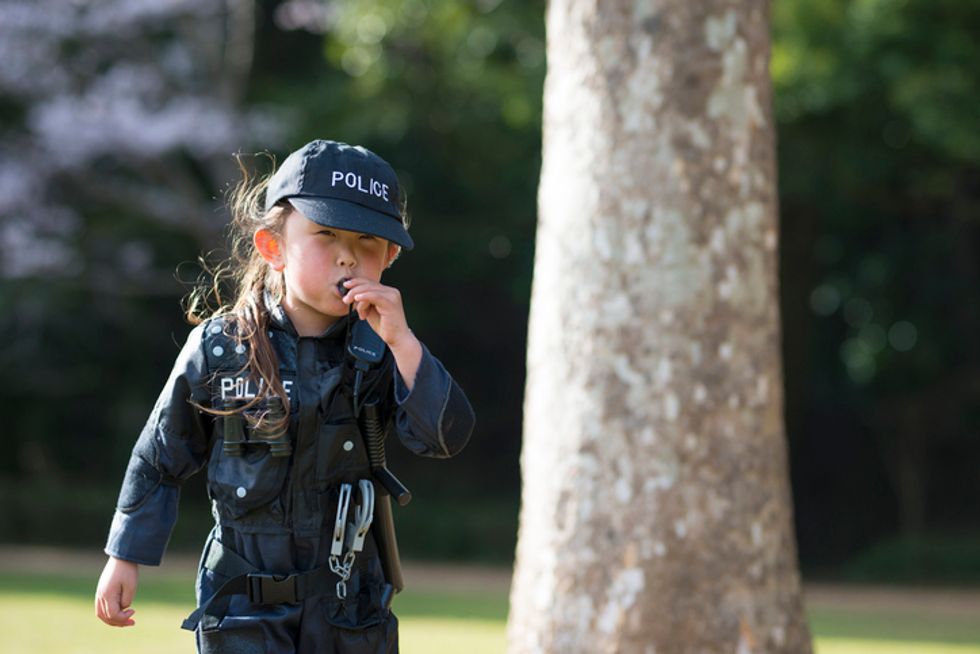 But not all children have unique circumstances as Travis did.
Because, in December last year, Travis was given a devastating diagnosis.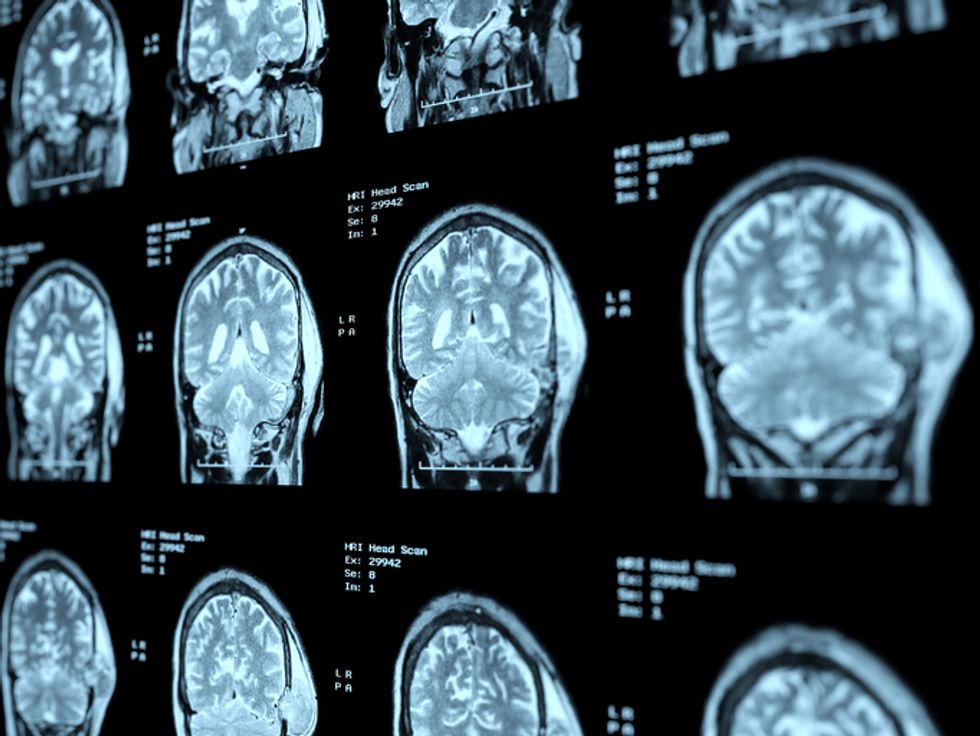 The little boy was diagnosed with Diffuse Intrinsic Pontine Glioma – an incurable and inoperable tumor of the brain stem.
This type of tumor is notoriously aggressive...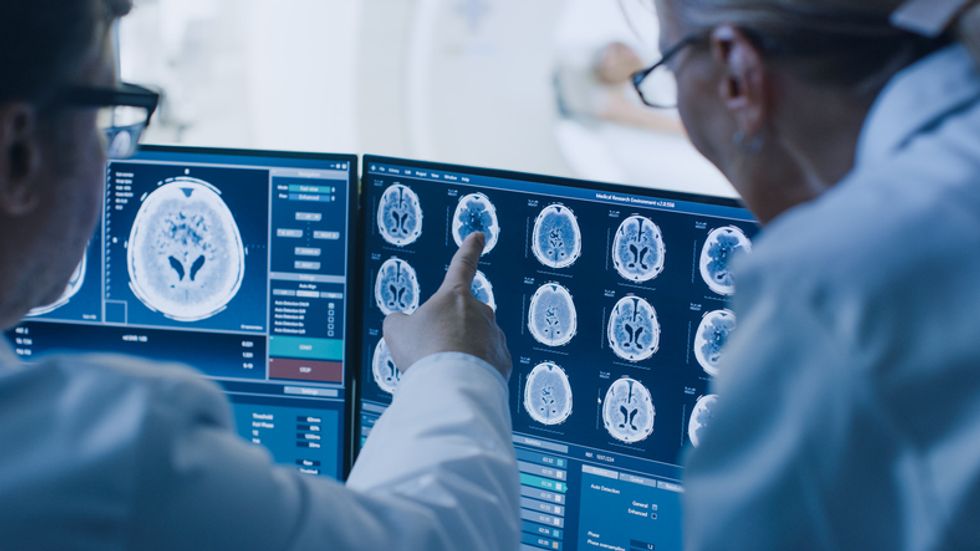 And is found in the area of the brainstem that controls many of the body's most vital functions such as breathing, blood pressure, and heart rate.
It slowly attacks the nervous system...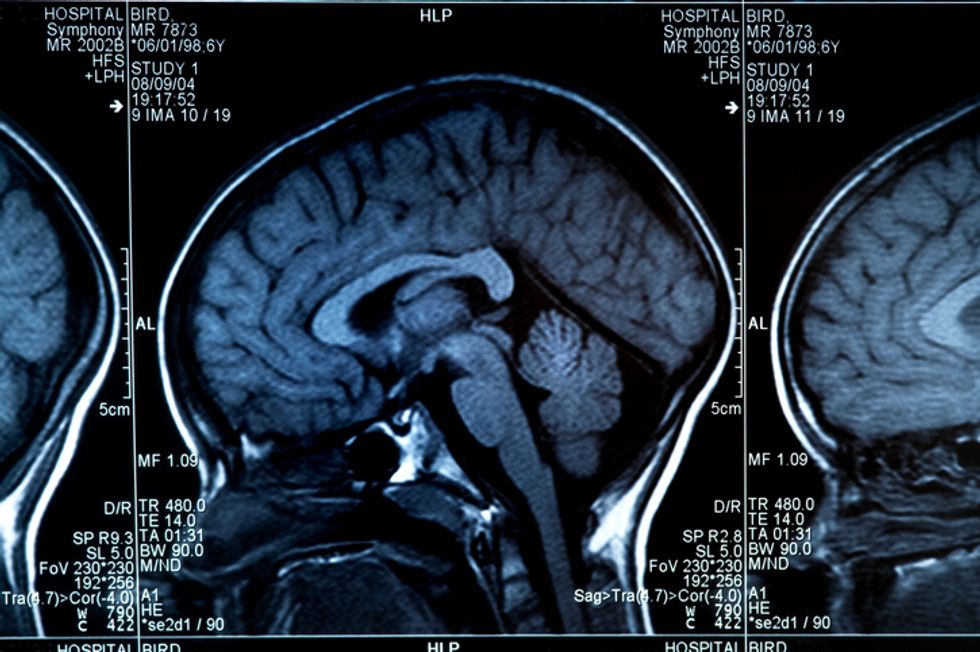 And gradually removes the body's ability to function.
It is also incredibly rare...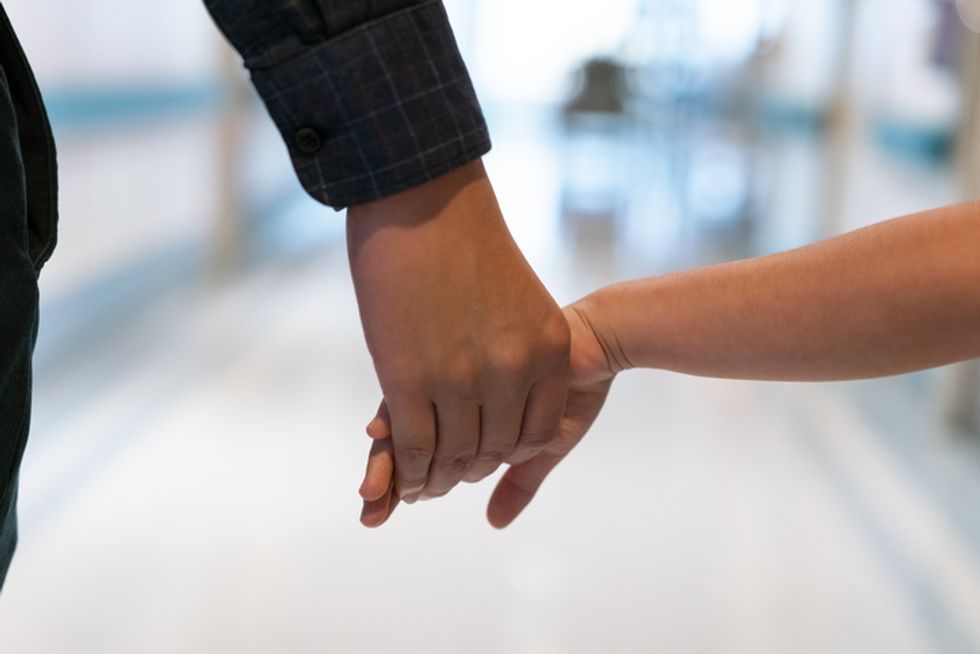 So, upon receiving his diagnosis, Travis' family were utterly heartbroken.
Initially, Travis responded well to a few courses of radiotherapy...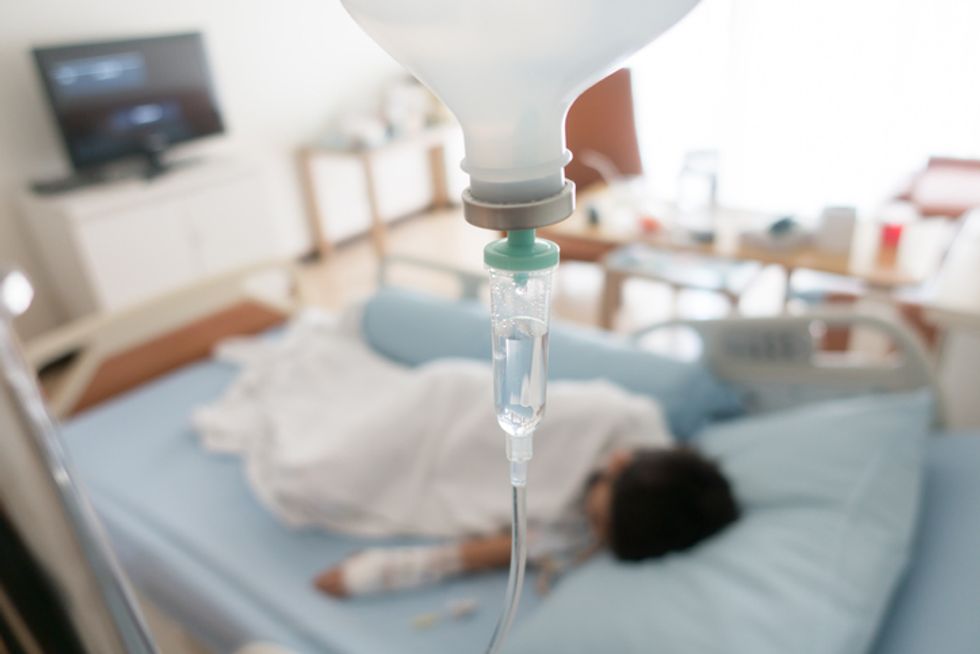 And the family was given "two blissful months" with their son.
However, the cancer soon returned...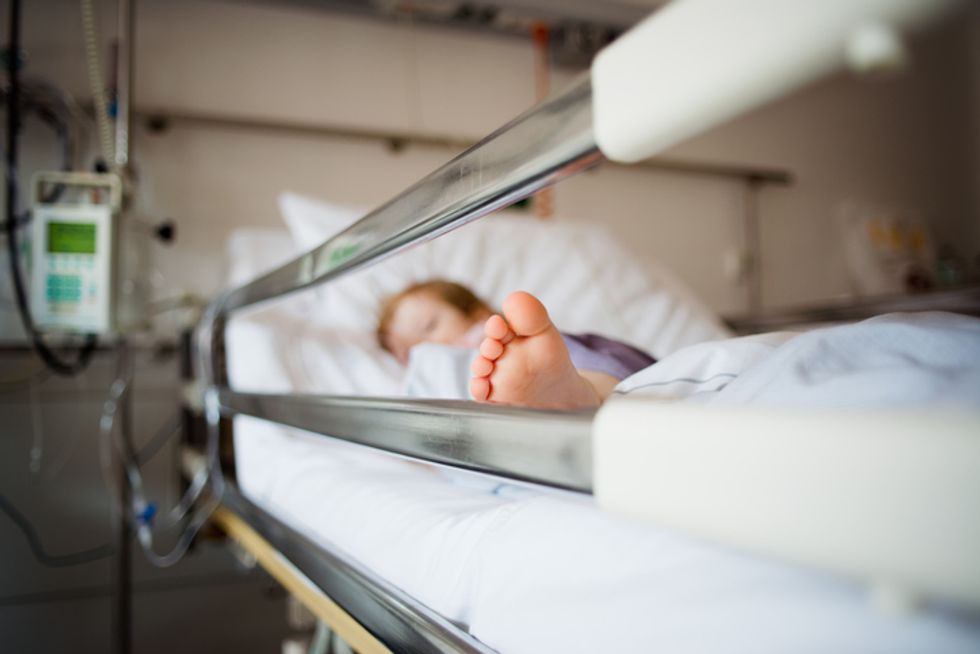 And, knowing that Travis only had months left to live, they did what any family would do in this situation - they worked hard to ensure his time on earth would be filled with nothing but happiness.
And, when the Queensland Police force got wind of the tragic story...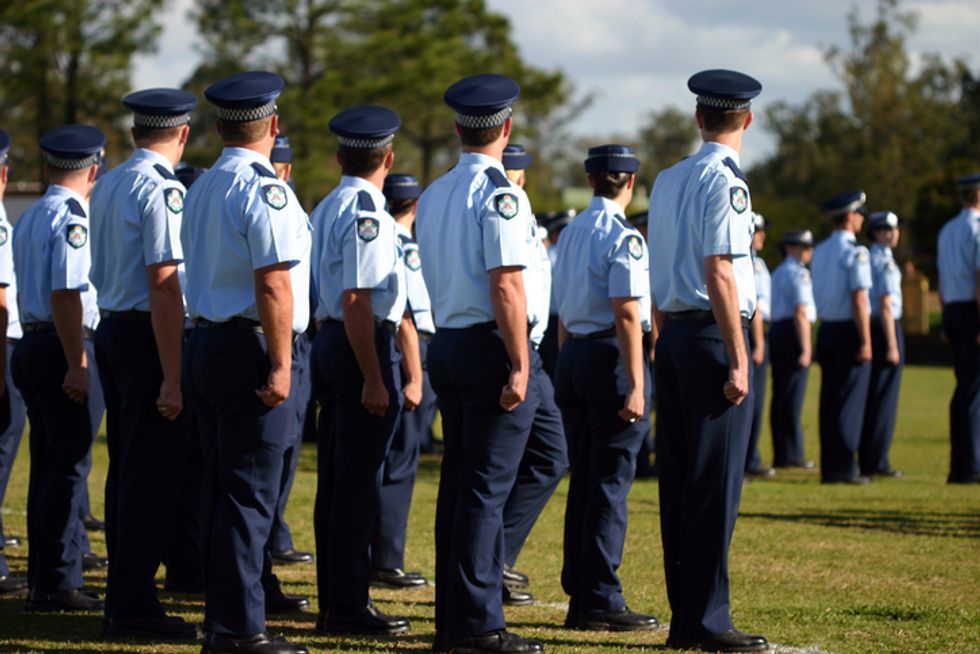 They decided to step in.
They were informed about Travis' desire to one day be a police officer...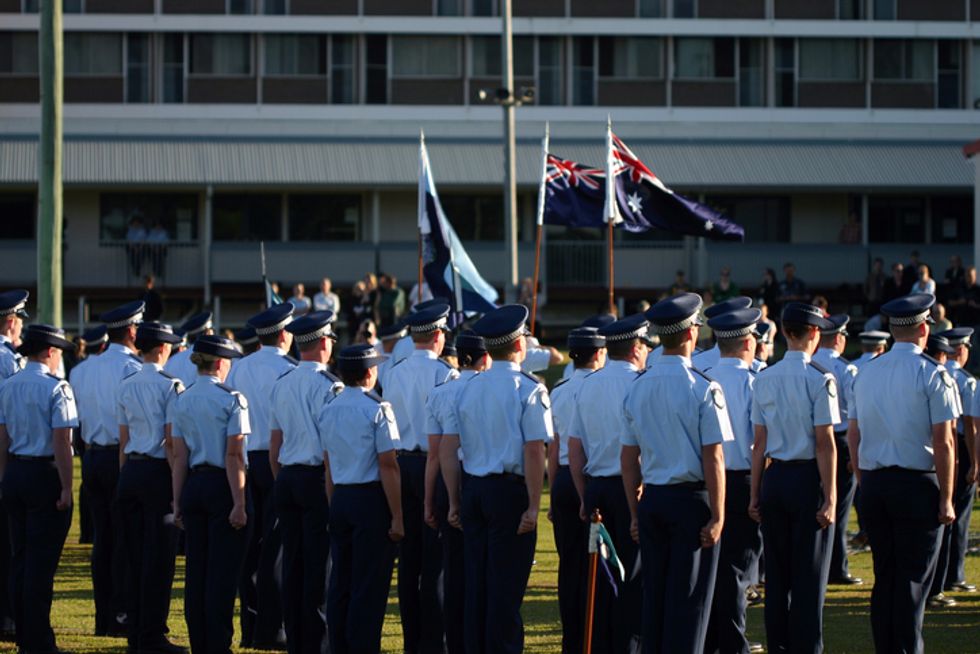 So, to make this dream come true, they decided to formally induct him into the Queensland Police Service.
They thought Travis' courage and strength would be a great addition to their team...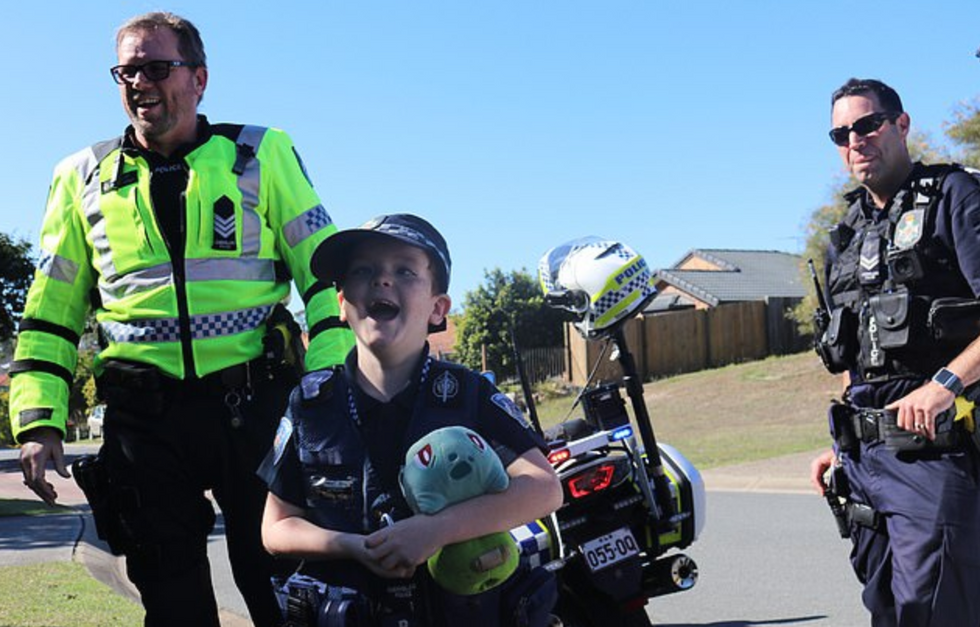 So they rallied together to do something special for the budding police officer.
On July 3rd, officers in Brisbane held a special induction ceremony for their "beloved little brother"...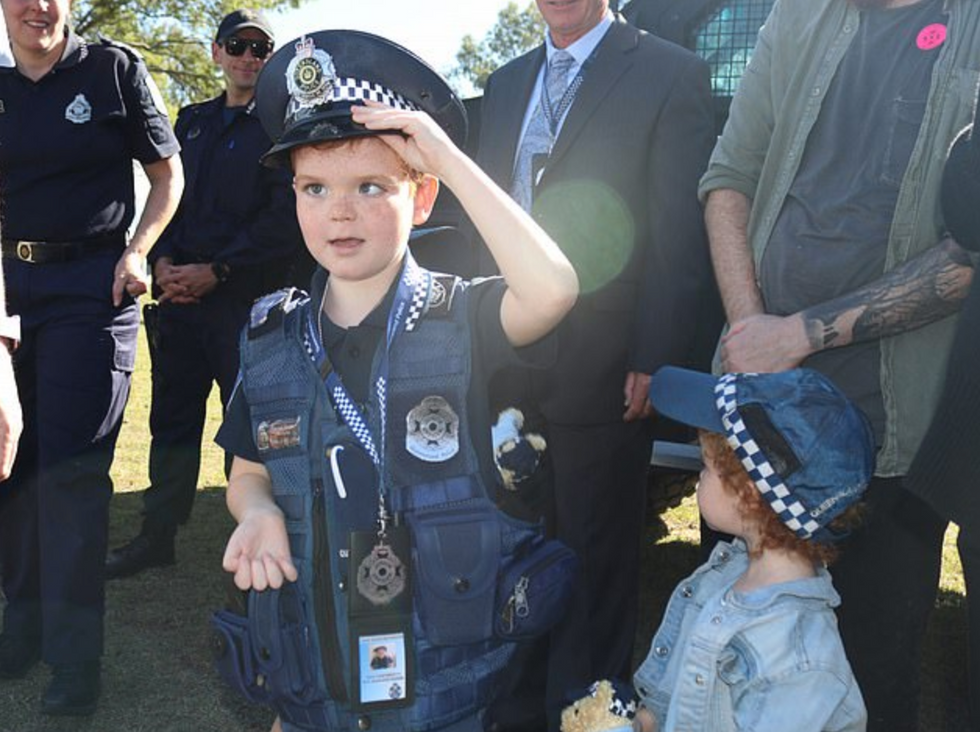 Where he was given the title, Special Junior Constable Travis Heery.
At the ceremony, Travis was shown given a taste of life as a police officer...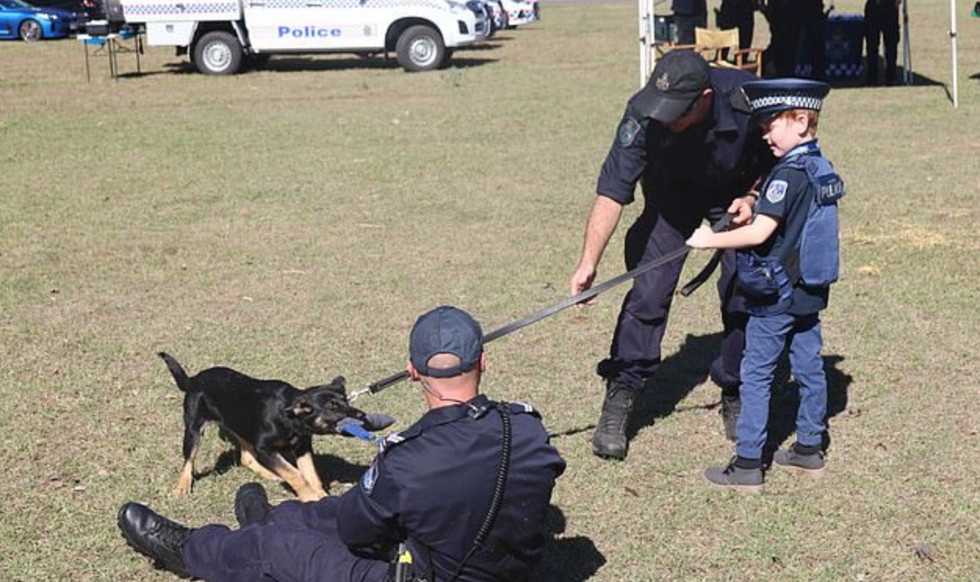 Where he got to meet - and play with - one of the youngest K9 recruits.
He even got to sit upon a police horse...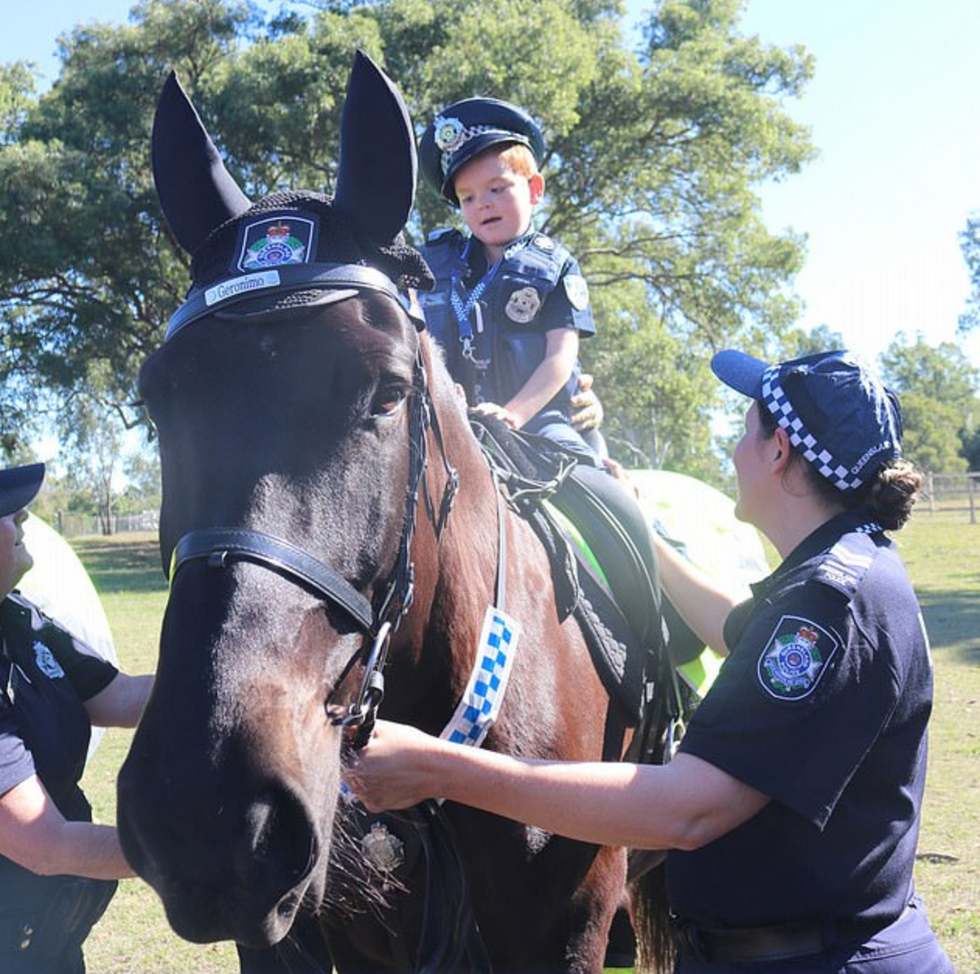 Something most children can only
dream
of doing.
Queensland police said that Travis showed courage "beyond his years"...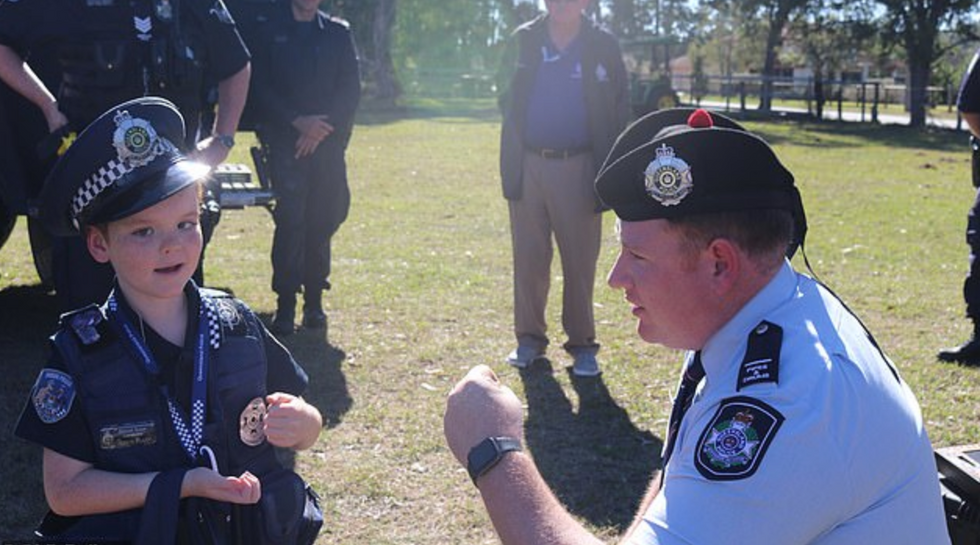 And also noted that "he was one of us."
They said: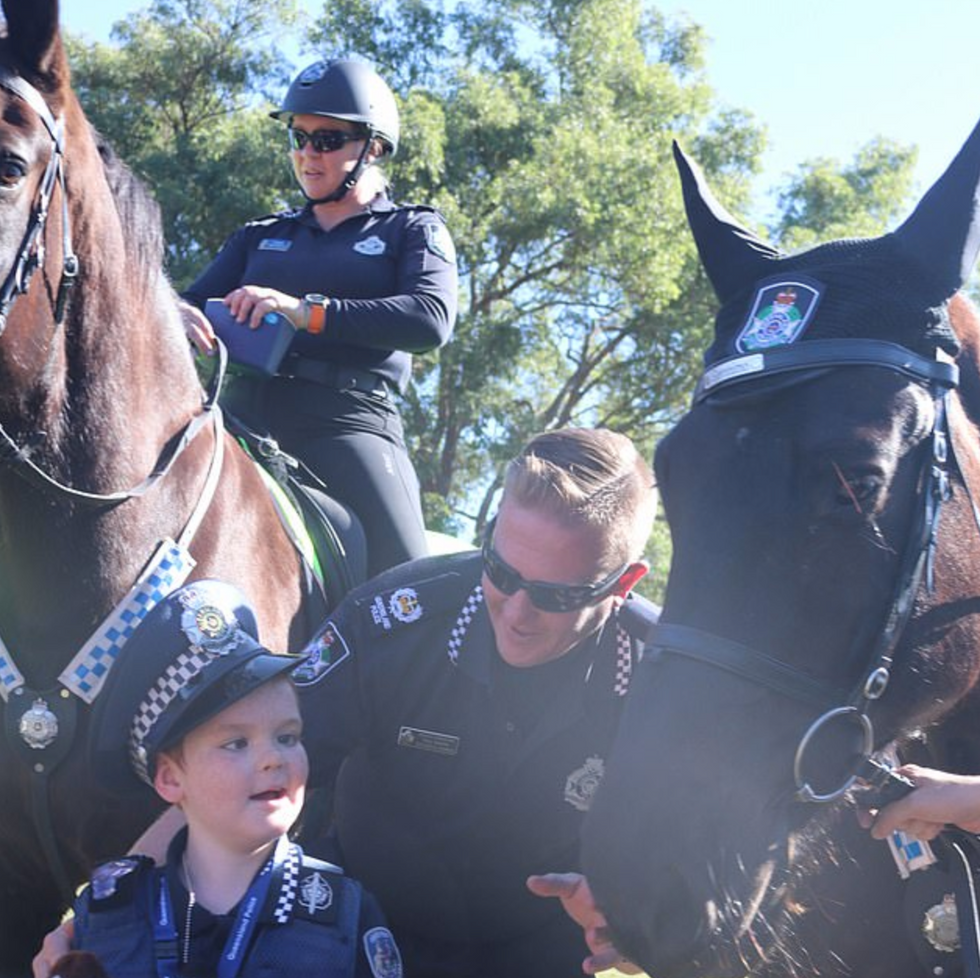 "Travis was one of us, he was part of our QPS brotherhood and sisterhood."
So, of course, the news of his death hit hard.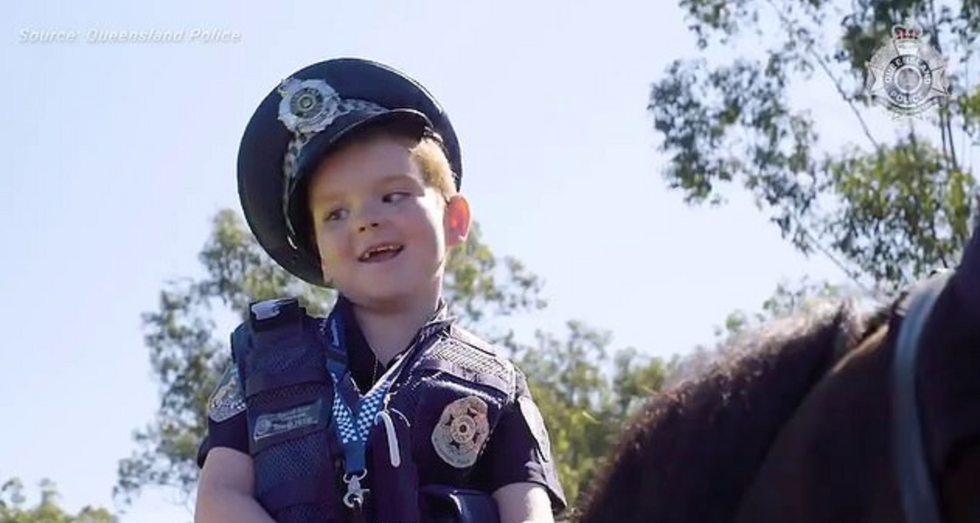 Travis lost his battle to the devastating disease on August 16th, with his parents and family by his side.
On his tragic passing, the police force said in a statement:
"He was our hero and, most of all, we are so honored and privileged to call him our little  brother."
They continued: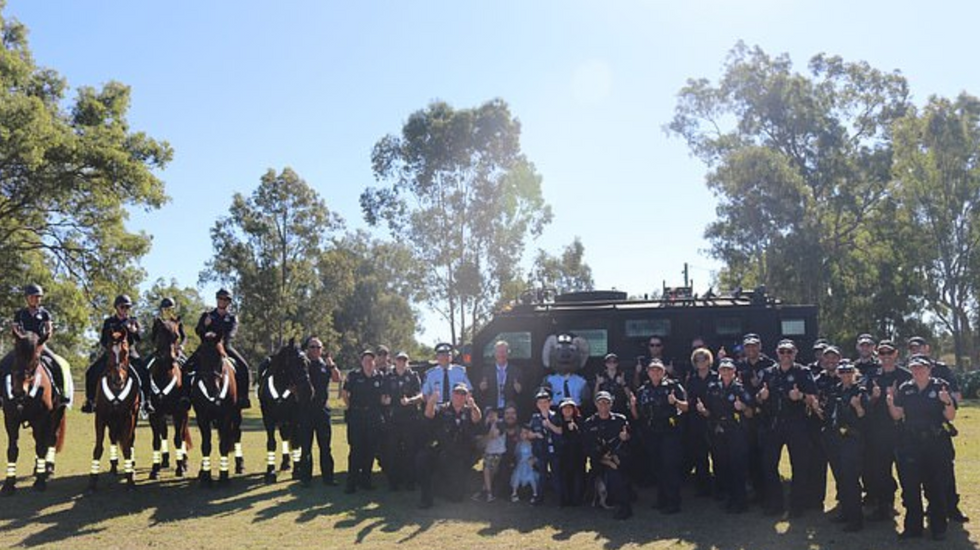 "Rest in peace Travis, our little brother and hero, through adversity you lived with the utmost courage and honour."
Rest in peace, Travis Keery.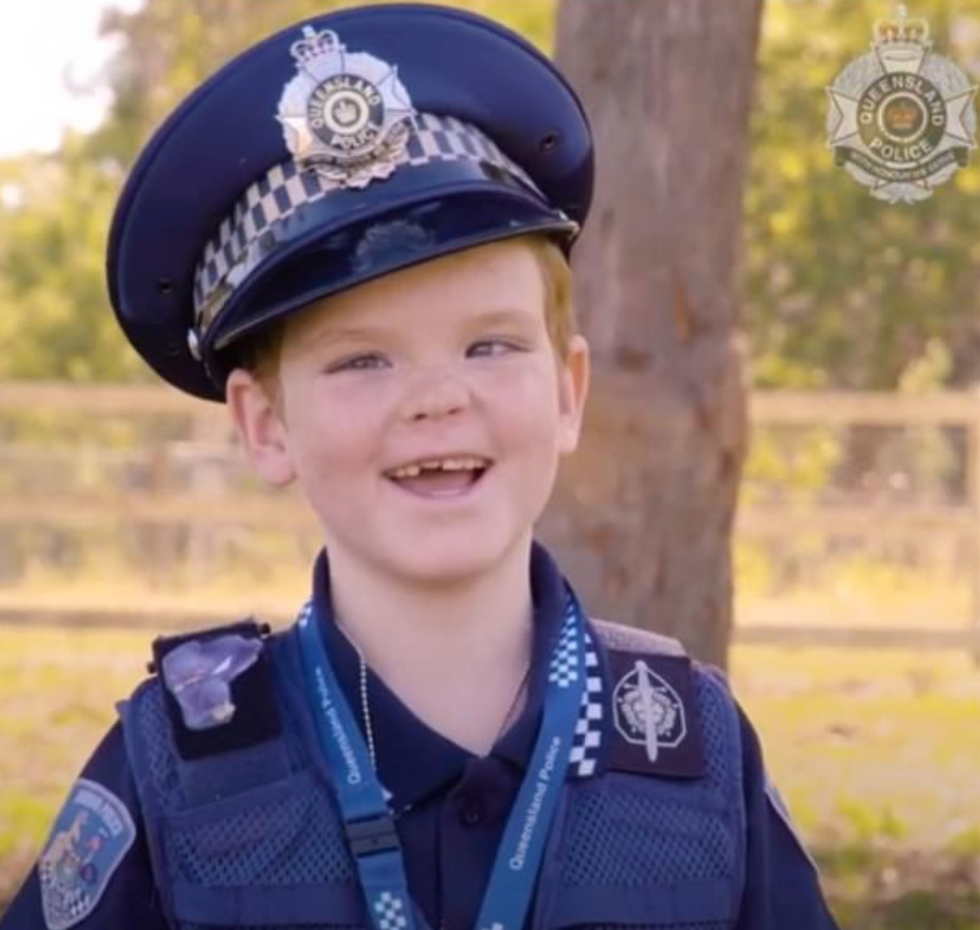 And it turns out that the Queensland Police force aren't the first to make the dreams of a little boy come true. Keep scrolling to read the story of the little boy with cancer who was able to fulfill his dream of "arresting" someone...