Things have started to get a little crazy, to say the least. As we are all well aware, we're currently in the midst of a global pandemic.
Some people have decided this is the perfect time to document their growing delirium, because why the hell not?
And one man decided quarantine was the perfect time to let his hair down ... literally.
Is all this bad news getting you down?
Empty shelves on the left, and hoarders to the right. Having to get creative with the toilet paper situation?
If only there was something to lighten the mood.
Well, you're in luck...
People have been posting their lives under self-quarantine.
And it's better than you could ever imagine.
We've passed the point of no return.
We've hit that point in human history where the only way history books will be able to document the great pandemic of 2020 is through these hilarious online stories.
Because we're all staying home, and we're all going crazy.
Hey, at least we're not alone ...?
What a way to start...
Day #3 of quarantine..... https://t.co/rUqUaSUd3E

— Yisus (@Yisus)1584543523.0
This guy has definitely lost it. We just wonder if he'll put them all back in for his next project. Now
that we
'd like to see.
Routine is everything.
day 9 in quarantine: On my way to working from home https://t.co/GrAb8SxGOF

— 10TAVY (@10TAVY)1584448017.0
Even if that means compromising your usual route.
A royal flush...
Such high stakes...why would you risk it all?
We did it, we reached peak madness.
Quarantine, Day 1: Power Rankings, Numbers 1-10: 1. 1 2. 9 3. 7 4. 3 5. 6 6. 5 7. 4 8. 2 9. 10 10. 8

— Grand Marshal Reinforce (@Grand Marshal Reinforce)1584295012.0
If something did make sense, this wouldn't be it.
But one mand decided self-isolation wasn't just the time for madness ...
It was the time to experiment with his appearance, too!
While stuck at home during quarantine...
One man decided now was the time to allow his girlfriend to experiment with his hair. And the results were amazing.
This is Geoffrey and his girlfriend Heidi.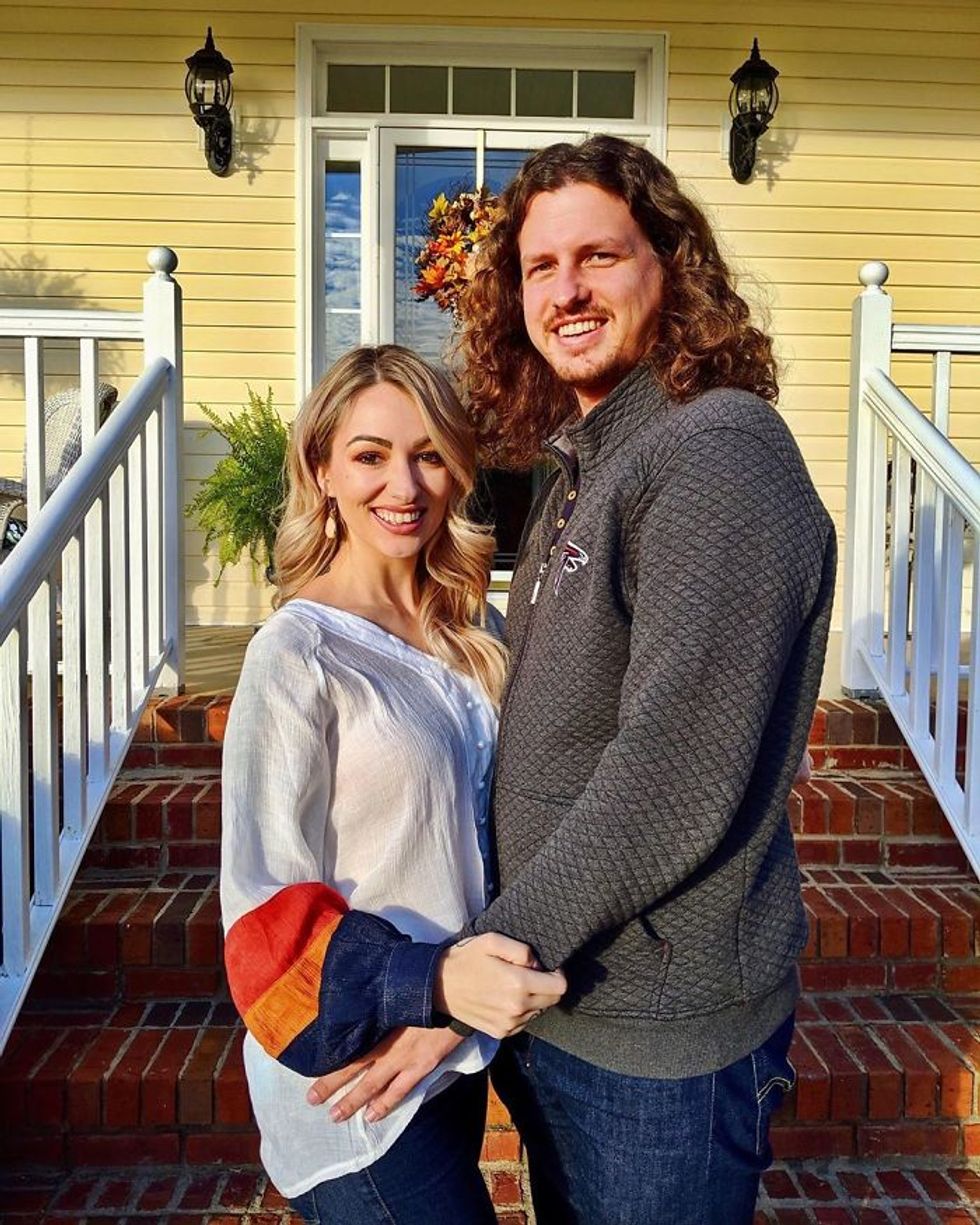 via: Facebook
Like any responsible citizen, they've been social isolating for the past few days.
But there's one thing Heidi has been really missing.

via: Facebook
She's a hairstylist by trade, and has decided to spend quarantine practicing her skills.
On the only hair she has access to.

via: Facebook
Geoff's of course!
And the results are absolutely incredible.

via: Facebook
The internet has gone wild for these amazing looks.
Princess Leia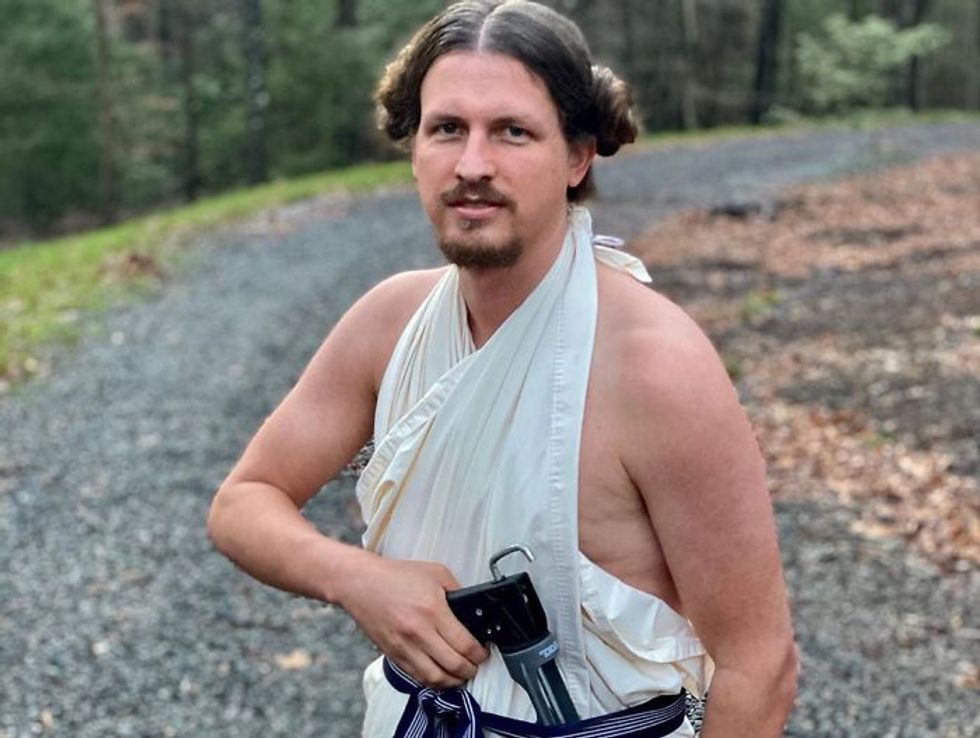 via: Facebook
The beard is a nice touch!
Amy Winehouse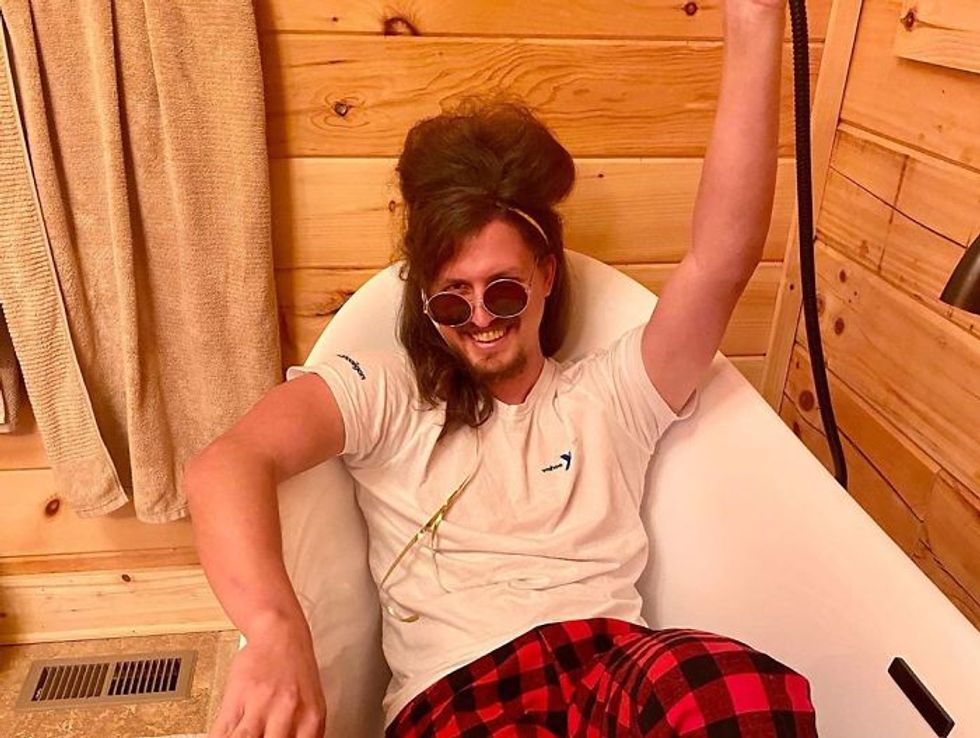 via: Facebook
Extra marks for posing skills.
'90s prom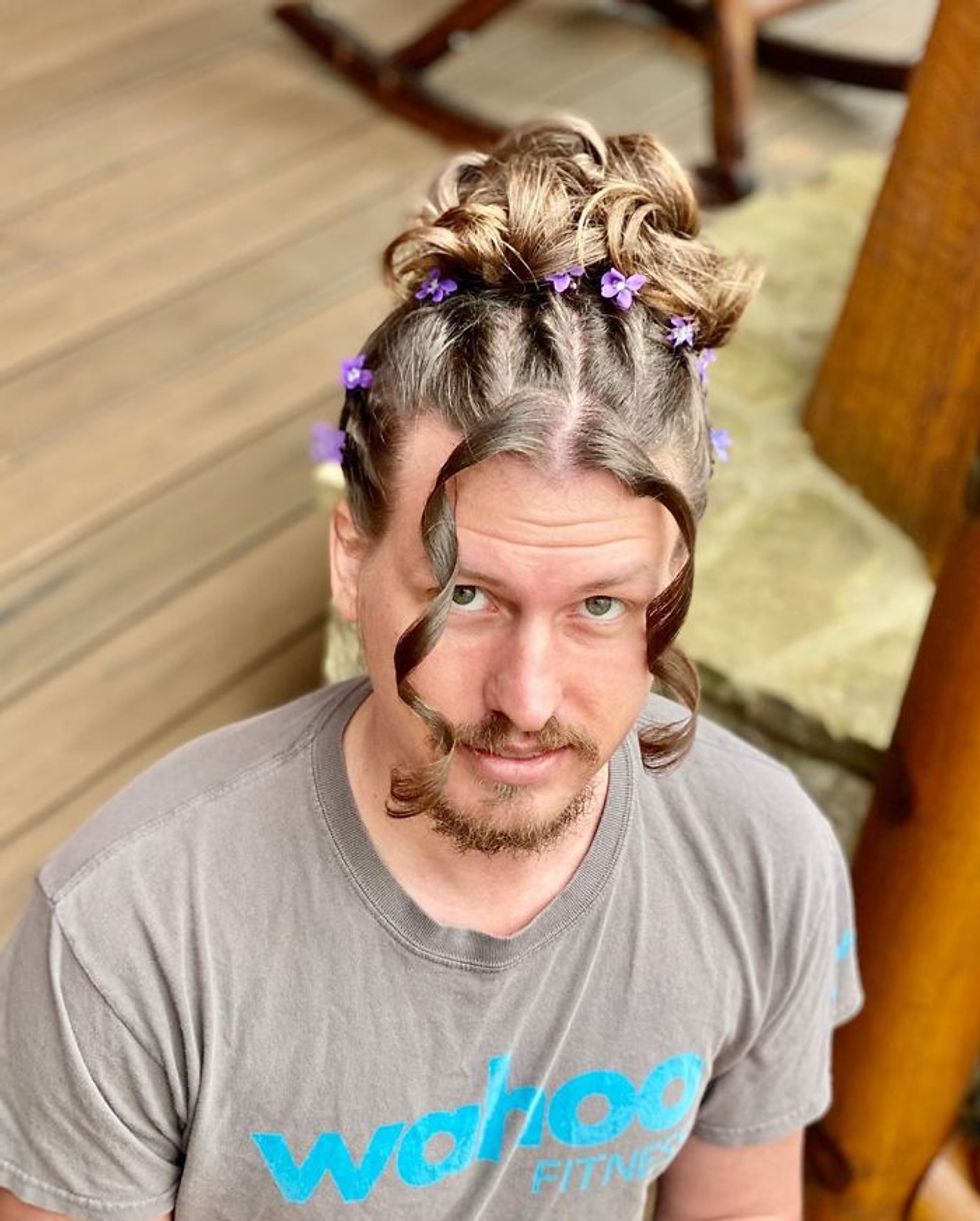 via: Facebook
This is so accurate it hurts!
George Washington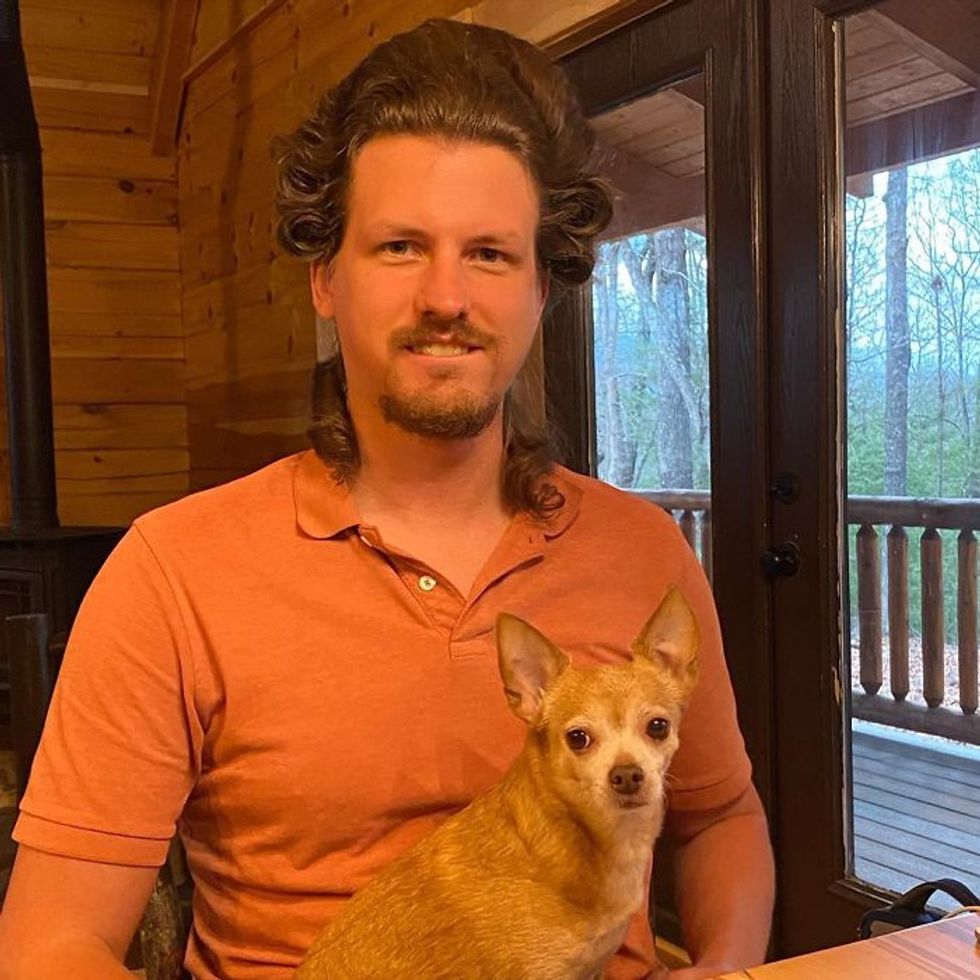 via: Facebook
Impressive height on that bouffant!
Cindy-Lou Who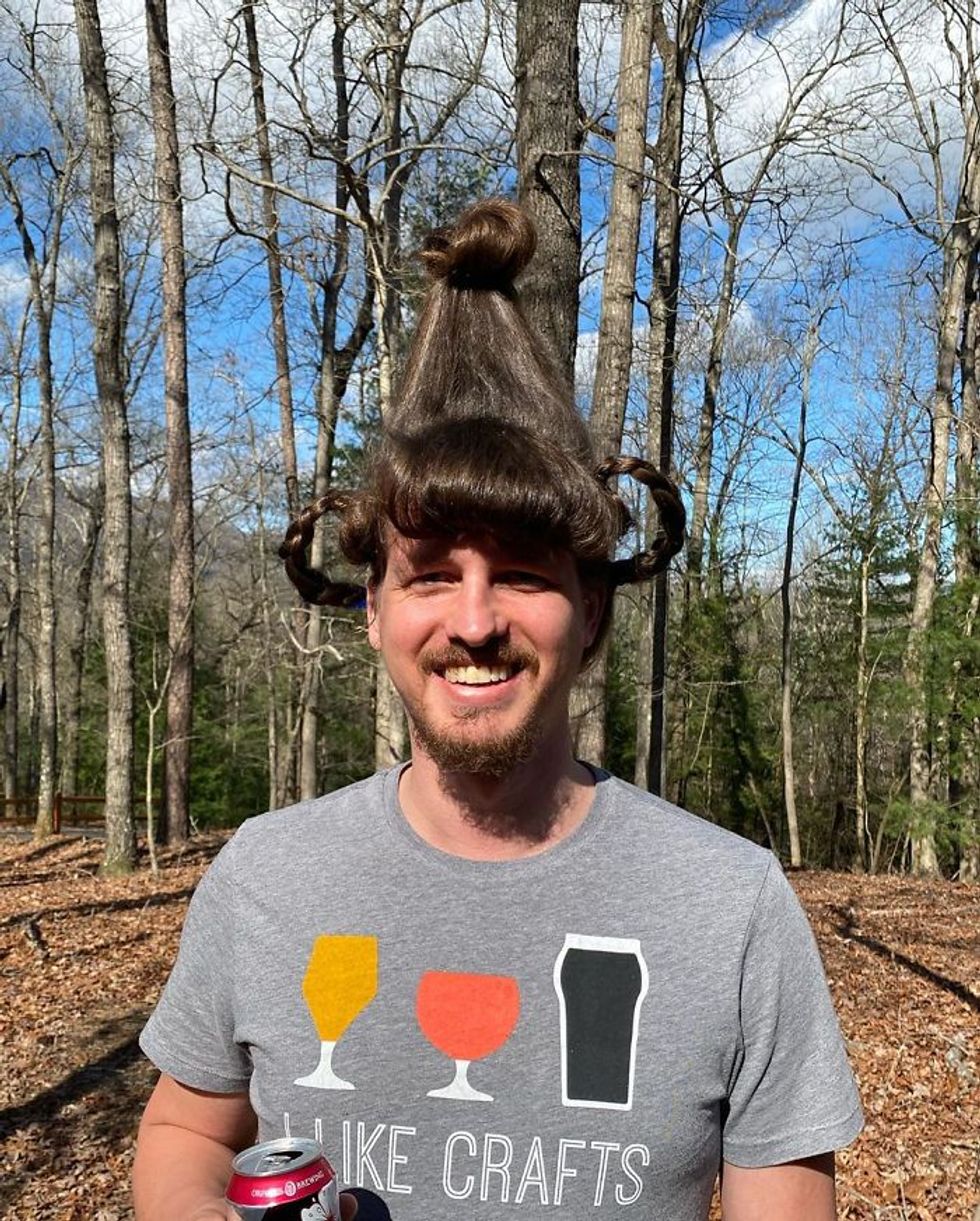 via: Facebook
This must have taken 
ages - 
but hey, we all have time on our hands now! Fancy more crazy hairstyles? Keep scrolling for some of the internet's biggest fails...