It's no wonder that there are many people who disagree with the things that President Trump says and stands for.
His bold and often outrageous proposals that massively impact our country are often shot down by us Americans, and it appears that the rich and famous are also in disagreement with the president.
Hollywood heartthrob, Brad Pitt, is the most recent celebrity to make his digs at President Trump when discussing his threatened tariffs on imported French wine.
Intrigued? Keep on scrolling...
Can President Trump say anything without being ridiculed?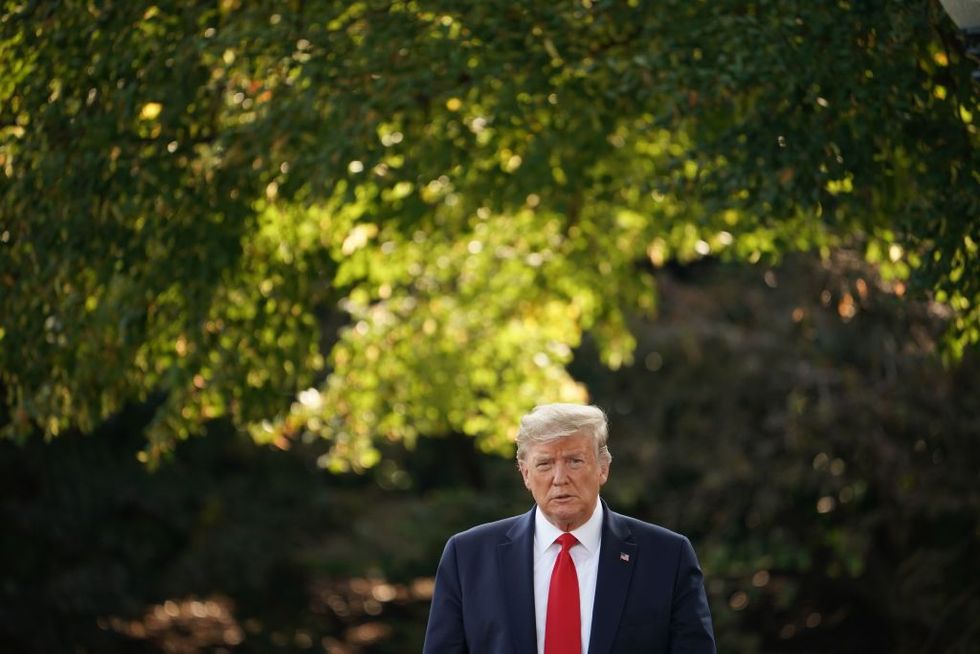 Apparently not
because, let's face it, the president's attitudes towards running the country aren't always the best.
His ideas have always caused controversy...
For instance, building the wall along the border of Mexico. Now that was made fun of and ridiculed all around the world and not just here in the States.
Many celebrities have used their fame to lash out at the president...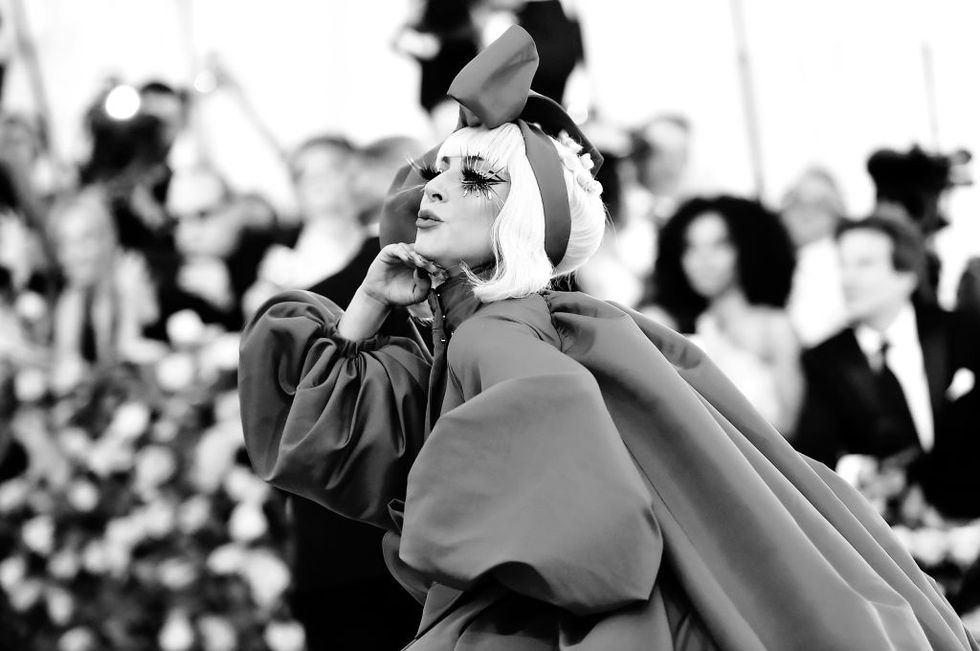 Take Lady Gaga, for example. The singer and beauty queen called out Trump on Twitter after he announced a transgender military ban. "The message you have just sent has endangered the lives of people all over the United States and overseas bravely serving our nation," she wrote passionately.
She went on to highlight the possible effects that his actions could have on people's mental health...
Many of these young people are transgender & suffer daily from the exact types of social isolation & targeting ur message encourages @POTUS

— Lady Gaga (@Lady Gaga)1501104503.0
"Many of these young people are transgender & suffer daily from the exact types of social isolation & targeting ur message encourages," she wrote.
People aren't afraid to express their feelings about the president...
Everyone is entitled to their opinion...
And it just so happens that these particular opinions are shared by many and people aren't afraid of making them known - even going as far as calling President Trump a "pathetic, petulant, dishonest pig."
The president has been at it again in recent weeks...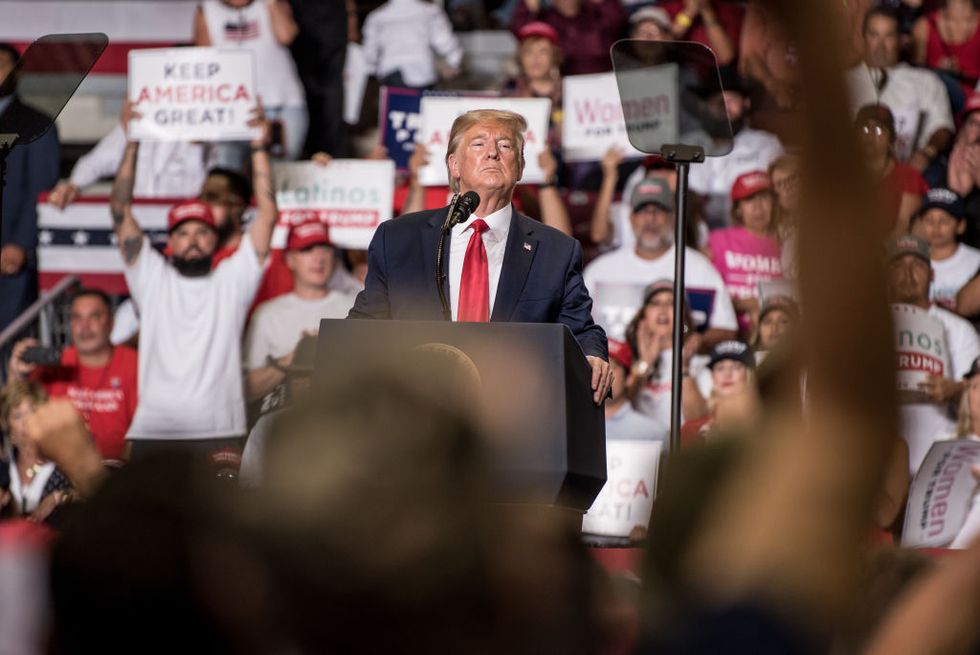 President Trump has recently made threats to levy tariffs on French wine.
A tax battle with the French government...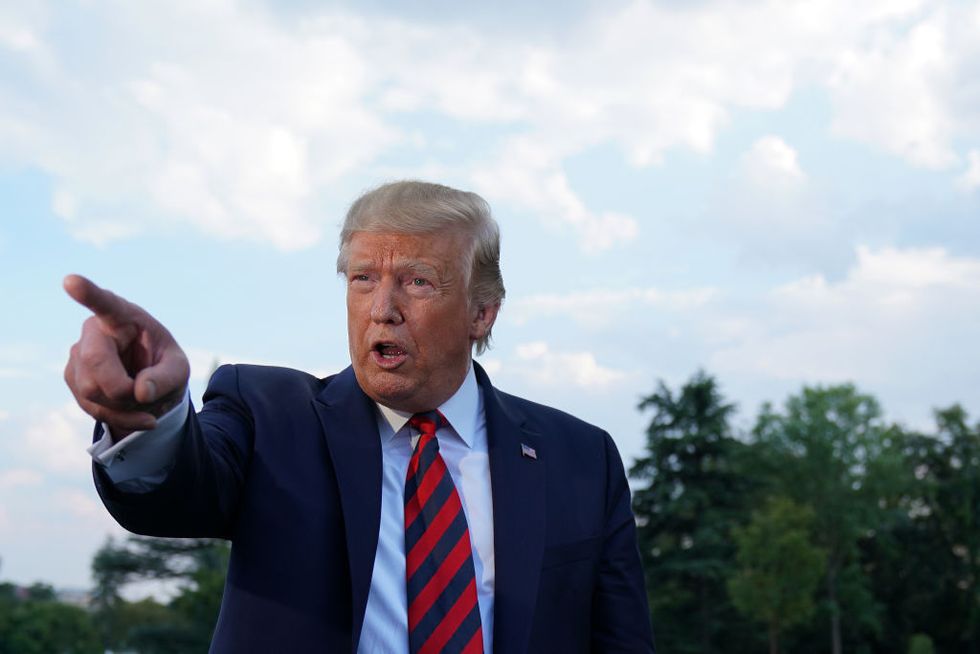 The Daily Mail
reported that Trump is unhappy with French proposals to impose a tax on American technology giants. Earlier this year, the French government floated a proposal to collect a three-percent tax on U.S. digital companies who provided services in France.
The new tax will apply to tech companies that earn more than $825 million in revenue globally...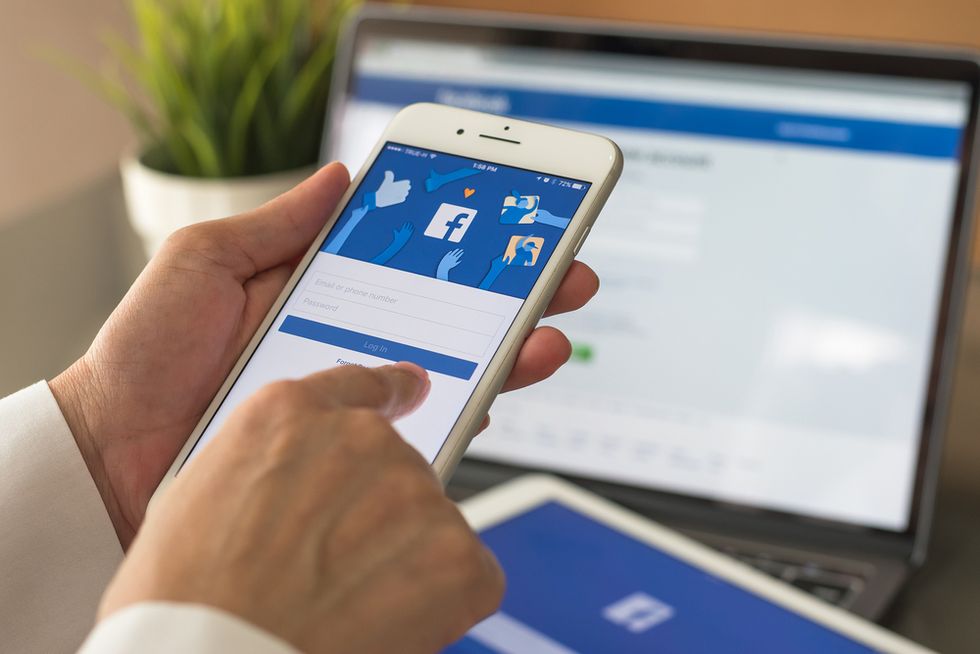 This includes companies such as Amazon, Uber, Facebook, and Google and it means that they will have to pay three-percent of whatever revenue they generate in France.
So what has this got to do with French wine here in the States?
President Trump wasn't at all happy with the proposal, so he decided to threaten to slap tariffs on the importation of French wine as it makes a lot of revenue over here in the U.S.
Our president did what he does best by turning to Twitter.
In typical Donald Trump fashion, he angrily tweeted back in July: "France just put a digital tax on our great American technology companies." "If anybody taxes them, it should be their home country, the USA. We will announce a substantial reciprocal action on Macron's foolishness shortly."
Why bring the wine into this?
He then added: "I've always said American wine is better than French wine!"
France and the United States conducted high-level meetings in Biarritz last month...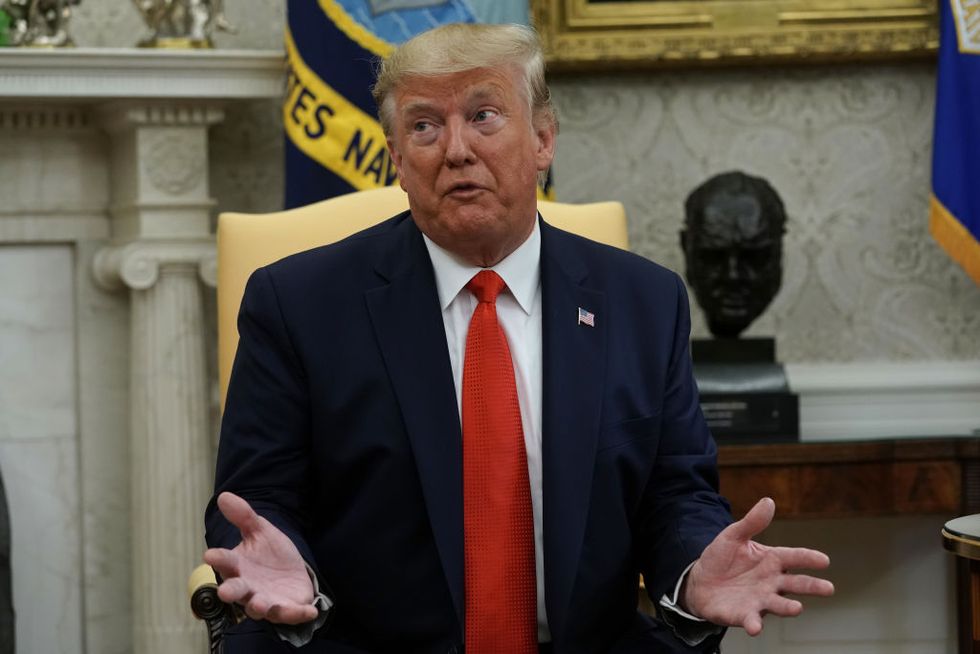 They eventually reached a deal to put an end to the stand-off, though Trump declined to say whether his threat of a retaliatory wine tax was off the table as a result.
So what has this got to do with Brad Pitt?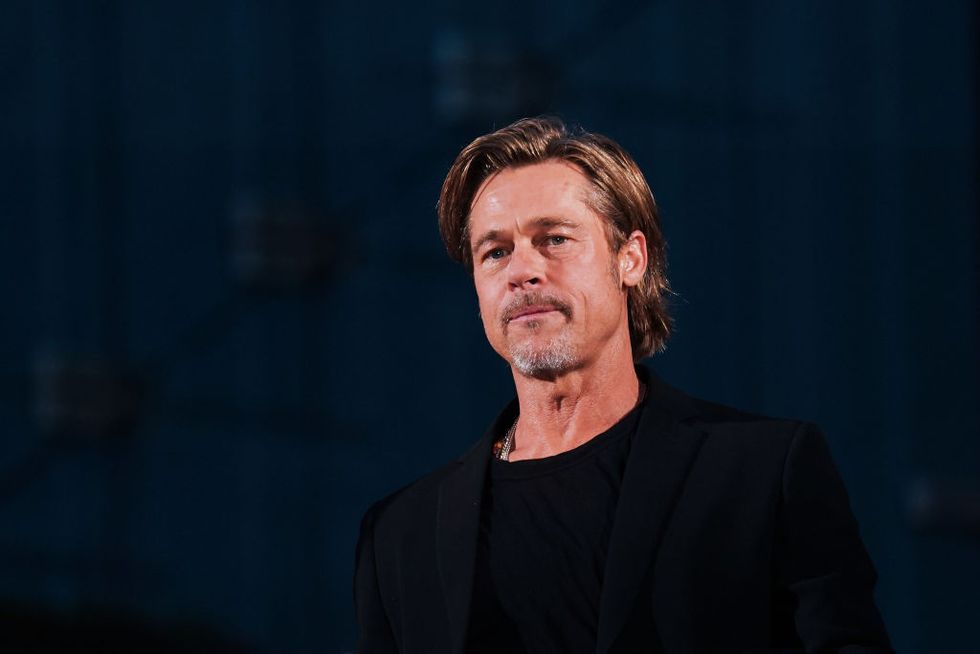 The fifty-five-year-old actor is currently out and about promoting his new movie,
Ad Astra
.
Pitt was recently in France during the promotion of the movie...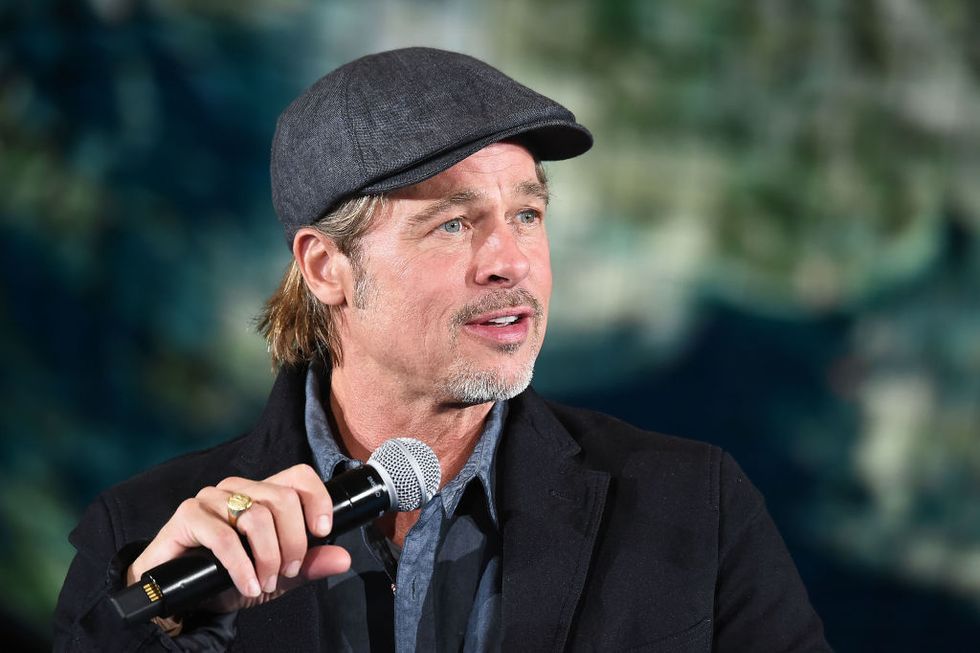 French news outlets asked him his opinion on the president's proposal to impose tariffs on French wine because, if you were unaware, he
co-owns
the Chateau Miraval vineyard with ex-wife, Angelina Jolie.
The Chateau Miraval vineyard produces the best Miraval Rose...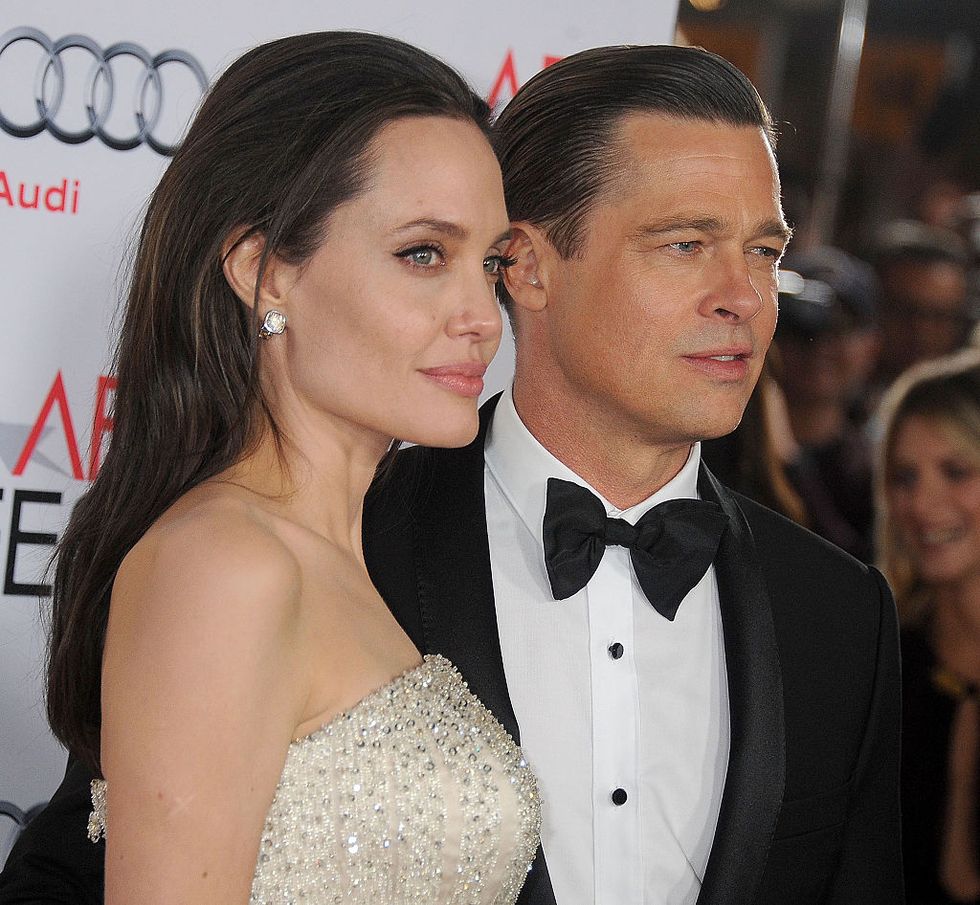 Pitt and Jolie's vineyard is located in the southeastern French village of Correns and was purchased back in 2011 for the equivalent of $34.1 million.
Pitt believes that people in the U.S will always drink rose wine...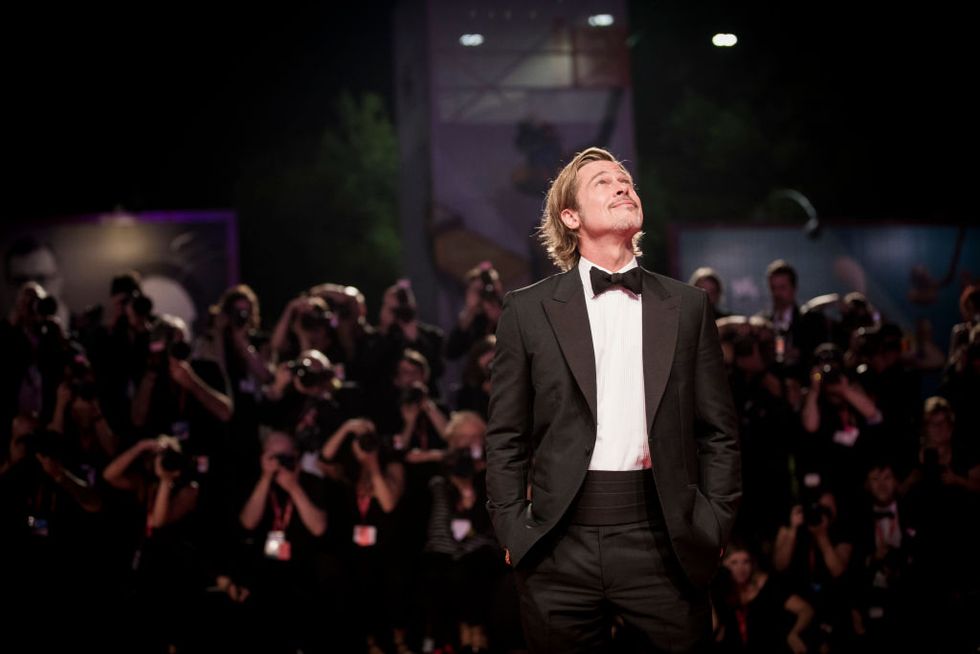 "I do not know enough about the issue," Pitt honestly told
Journal Du Dimanche.
"I think we will always drink rose in the United States. If there is a threat to the winemakers, it is a real concern."
He's interested in keeping his vineyard open for business in the states...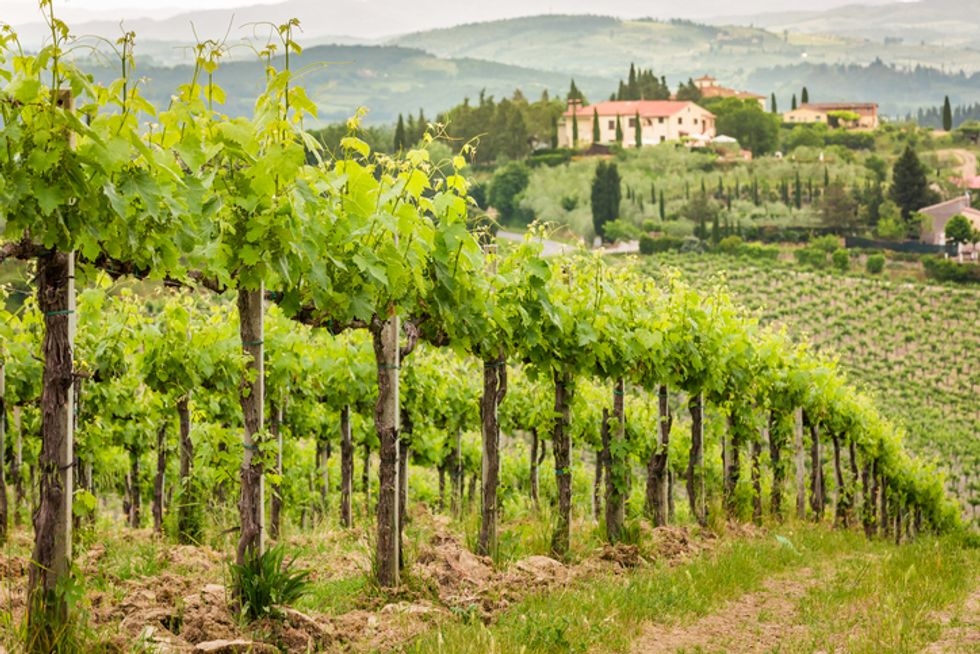 Pitt has a financial interest as an owner to ensure that French wines are sold freely in the States.
Pitt quickly diverted the conversation to Trump's skills as president...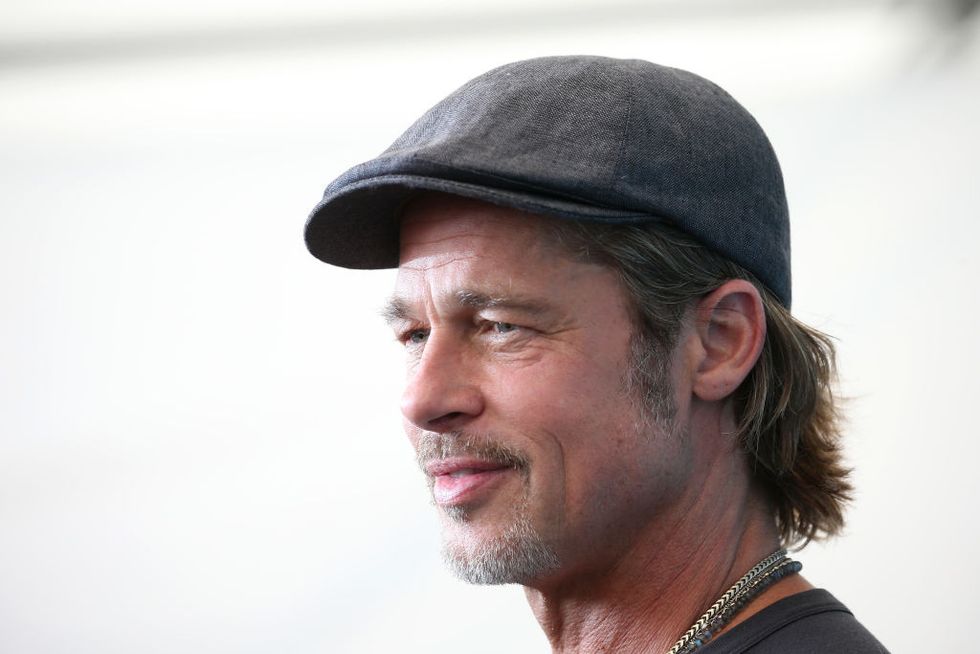 "Unfortunately, it's almost anecdotal," he said, "Trump represents a
much bigger threat
on much more serious issues."
The president is yet to comment on Pitt's comment...
But, in typical Donald Trump-style, we should be expecting an angry tweet any day now. Keep scrolling to see more celebrity feuds with the president, such as Rihanna calling him out for his insensitive response to the El Paso shootings earlier this year...