Say what you like about Brad Pitt, but you can't accuse the man of having led a boring life. From his dating of many girlfriends who he looked identical to throughout the '90s to his marriage (and breakdown thereof) to Hollywood sweetheart, Jennifer Aniston, he can't seem to keep his relationships out of the limelight.
But it seems he's turned his life around. When accepting his prize for Best Supporting Actor at the National Board of Review Annual Awards Gala, he spoke out about his newfound sobriety - and credited it all to pal Bradley Cooper.
Brad Pitt is a beloved actor.
He rose to fame as a hunky heartthrob in Thelma and Louise, but has since proven his acting chops across a range of different television and movie genres.
He's now an incredibly famous man.
And, to be honest, he's as well known for his rather messy personal life as he is for his acting prowess.
He was first famously wed to Jennifer Aniston.
The two were Hollywood's golden couple for a period. But nothing ever lasts forever, as these two proved.
Enter: Angelina Jolie.
Brad and Angelina famously met while filming Mr and Mrs Smith. They quickly hit it off and, despite the fact that Brad was still married, they couldn't fight their feelings.
Brad and Angelina then became the power couple.
Many commented that Jen and Angelina couldn't really look (or be) any more different - which fueled a lot of drama at the time.
Brangelina became famous for one thing.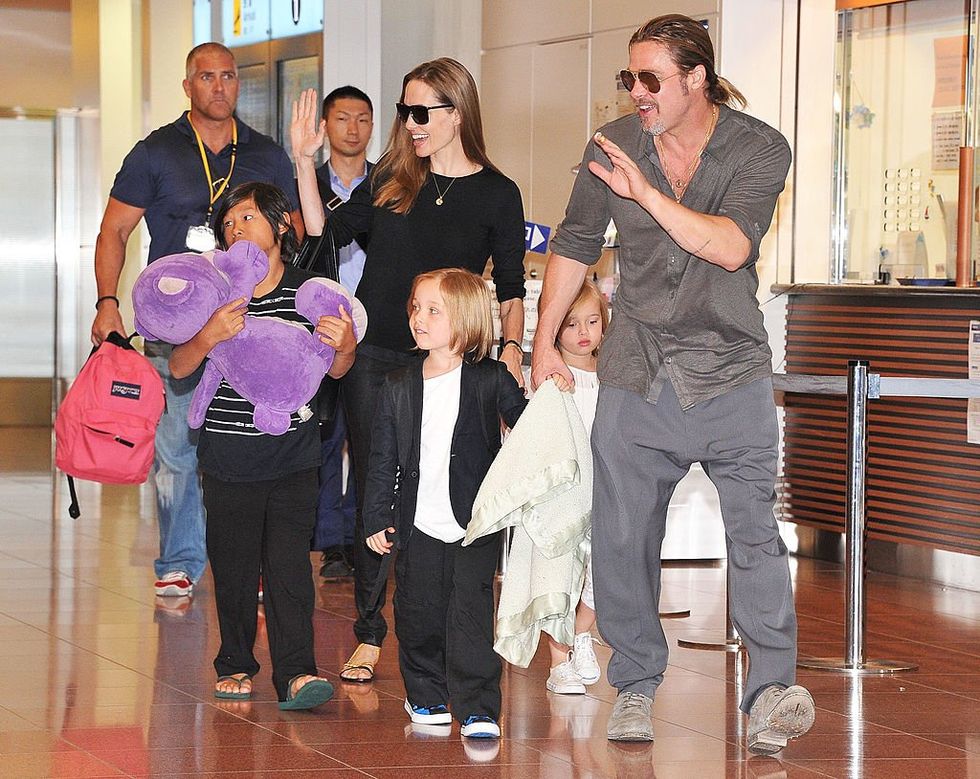 via: Getty Images
They quickly amassed a huge range of children, some through adoption and some through birth.
Although the pair both adopted their kids ...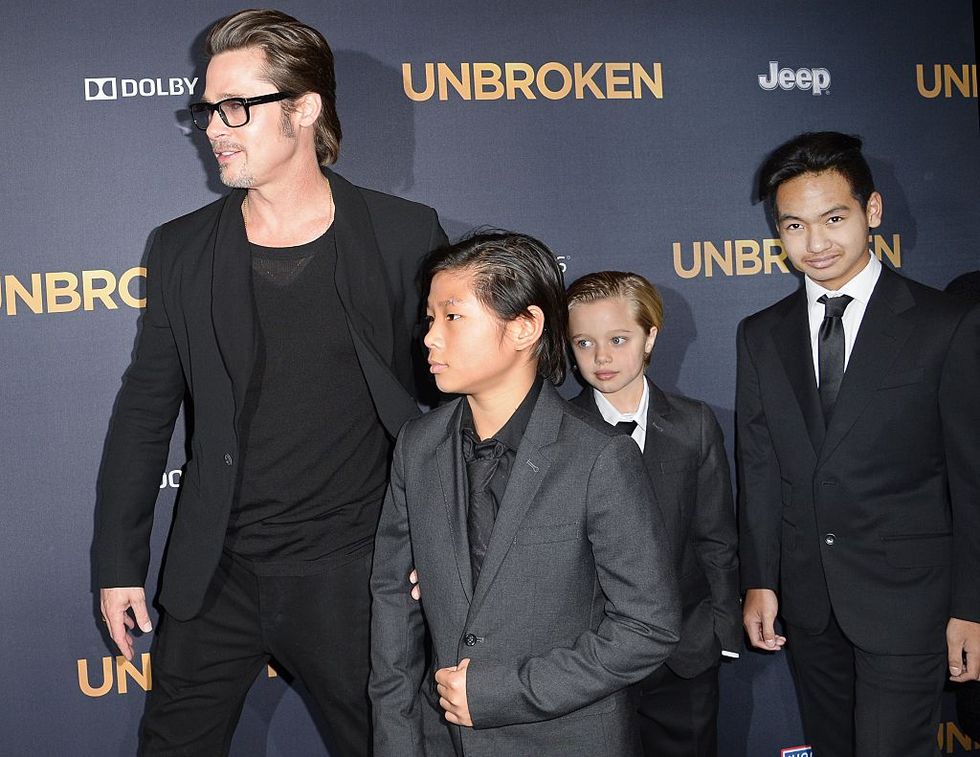 via: Getty Images
Angelina adopted them 
first -
which has led some to suspect that the relationship may have been a little more strained than it seemed.
In 2016, Brangelina announced their divorce.
And though not all details have been released to the public, it's clear that there is a lot of ill-feeling between the pair.
Some even believe that the kids were part of the couple's issues.
Many think that Brad never wanted to be a father to such a large brood, but went along with it because of his love for Angelina.
And now it seems like the kids are stuck in the middle.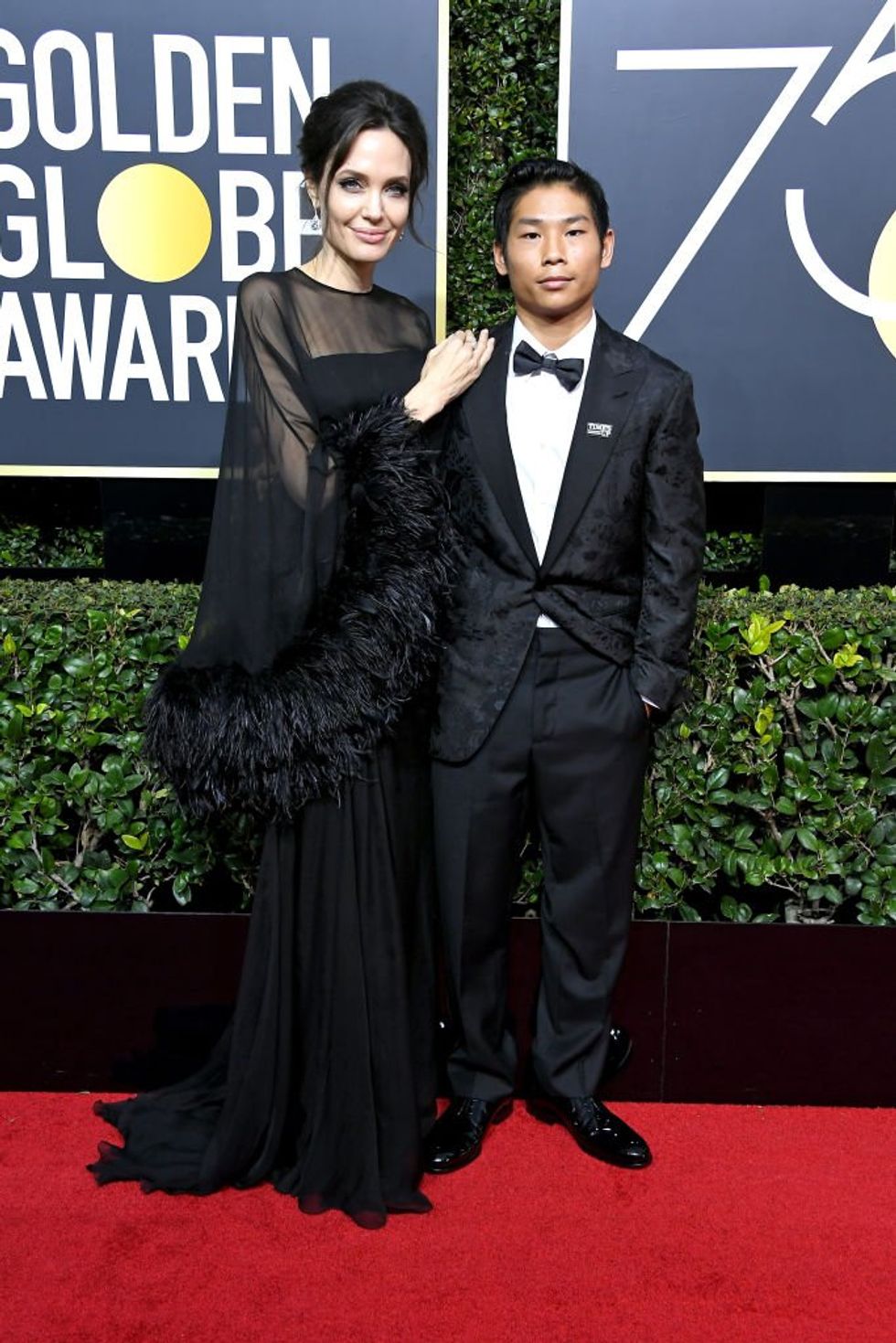 via: Getty Images
And they've remained pretty tight-lipped about the goings-on in the divorce. That is, until now.
Because reports on Brad's relationship with his kids have been going on for a while.
There has been a lot of speculation that things are strained (or that he's even estranged from some). But, until now, it has been just that - speculation.
US Weekly made particular allegations.
Last month,
the magazine claimed
that Maddox, eighteen, "doesn't really see himself as Brad's son."
But Brad insisted that this wasn't the end of the story.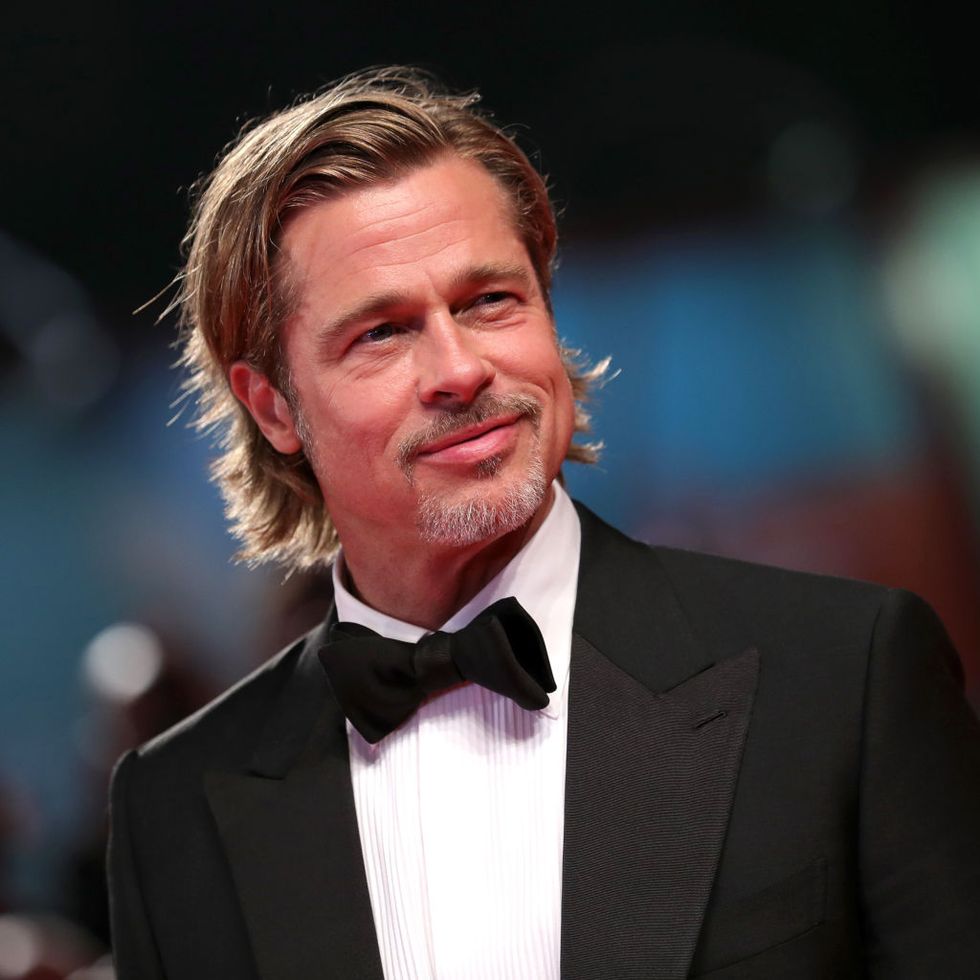 via: Getty Images
"Brad's hopeful that as his son gets older, they'll become close again," an insider for the star claimed.
Brad's reps have since remained tight-lipped.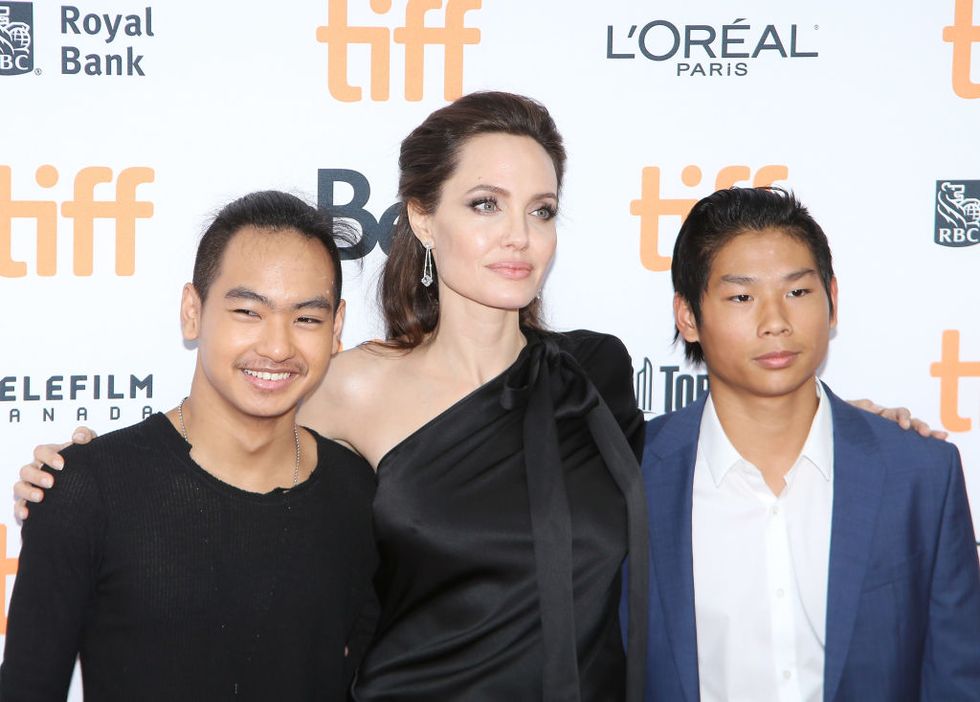 via: Getty Images
According to US Weekly, reps say that Brad isn't willing to comment on the personal details of his private life, particularly when family is involved.
Brad has faced another struggle in his life.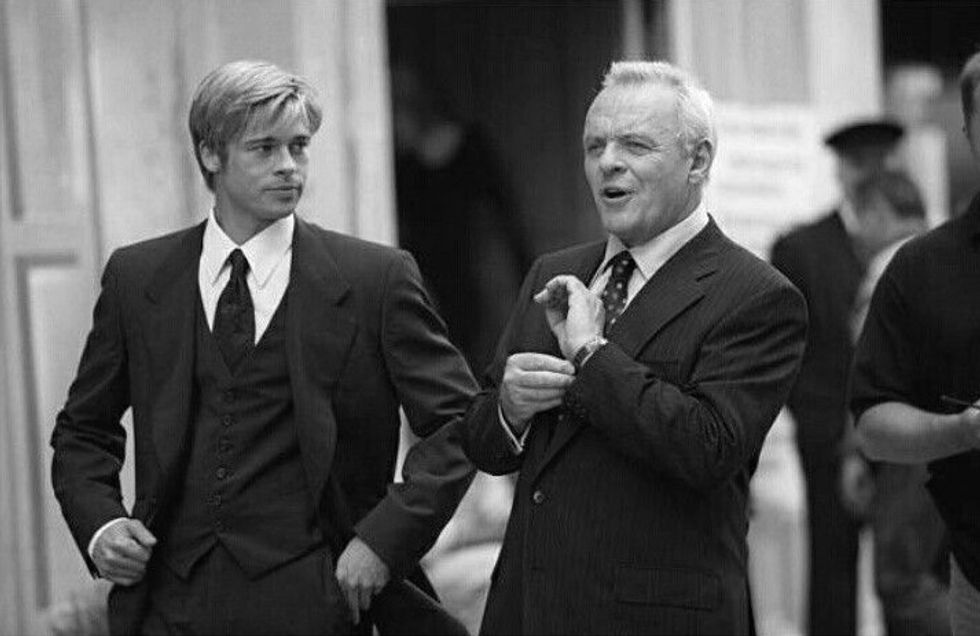 via: Twitter
In December he was interviewed by fellow actor Anthony Hopkins for Interview Magazine - and he opened up about his struggles with alcoholism.
And on Wednesday, he offered yet more insight.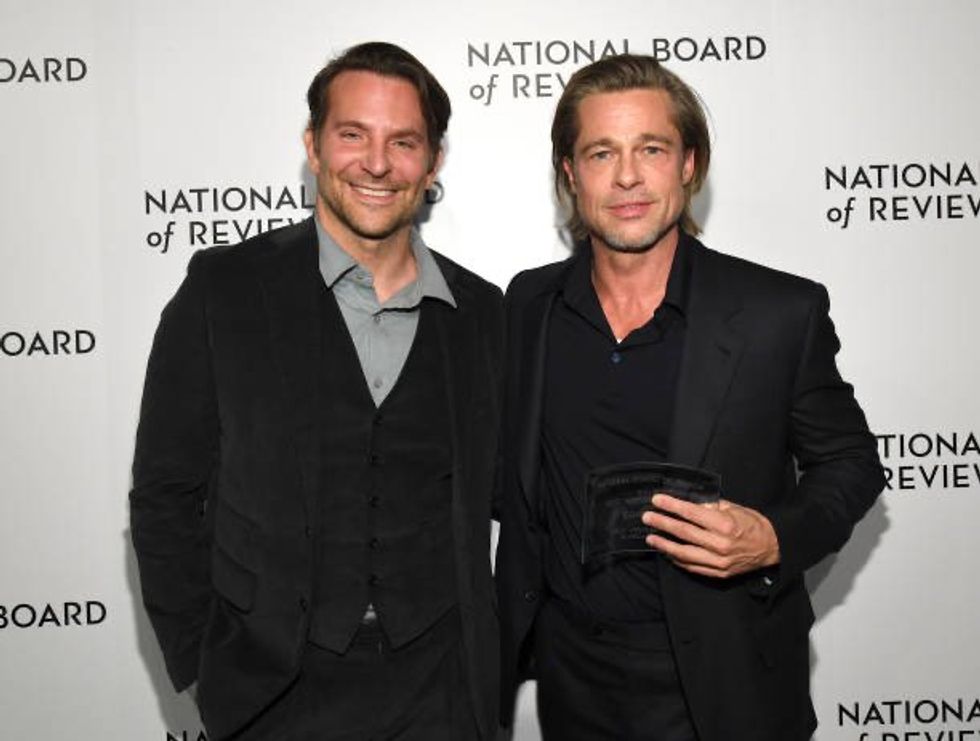 via: Twitter
Pitt appeared alongside friend and co-star Bradley Cooper at the National Board of Review Annual Awards Gala this week.
He even won the Best Supporting Actor award for Once Upon A Time In Hollywood.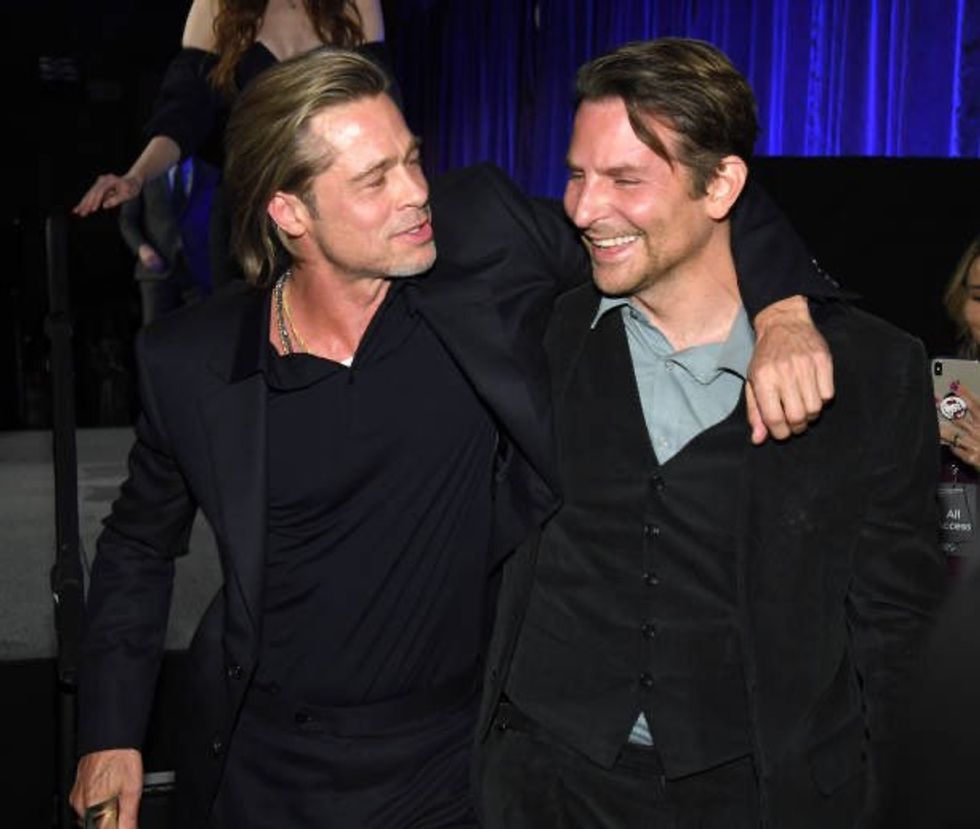 via: Twitter
And the award was presented by none other than Cooper. 
Cute!
And not only that...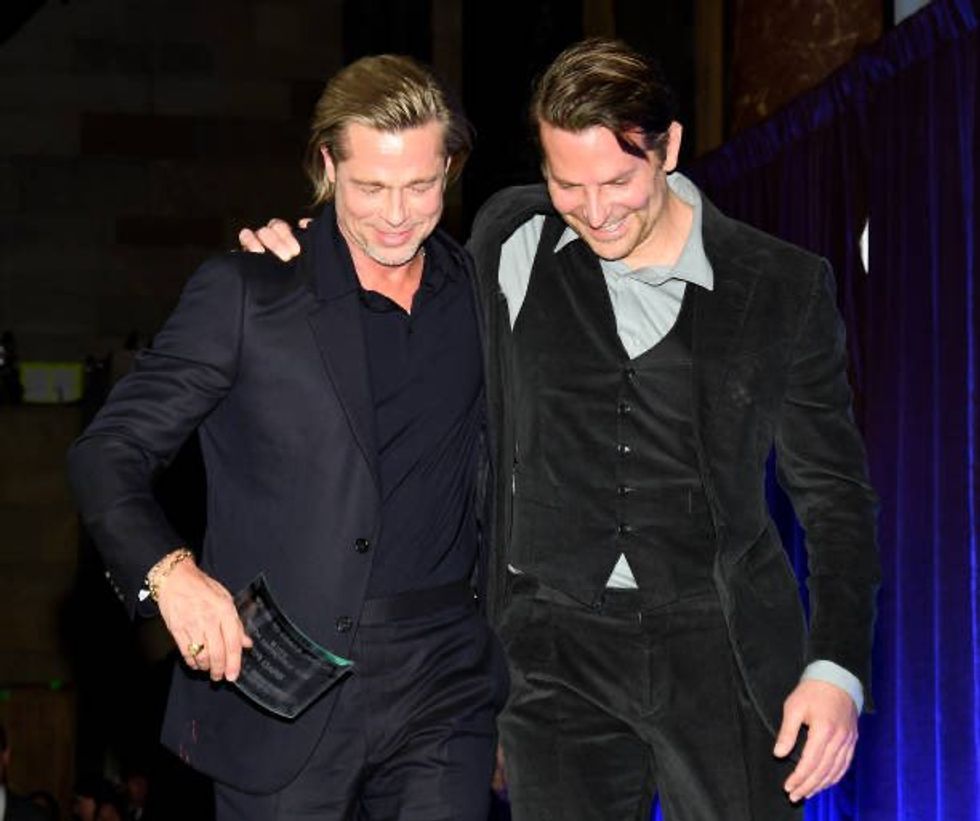 via: Twitter
During Pitt's acceptance speech, he thanked Cooper - and gave him a rather important credit.
"Thank you, Bradley. Bradley just put his daughter to bed and then rushed over to do this."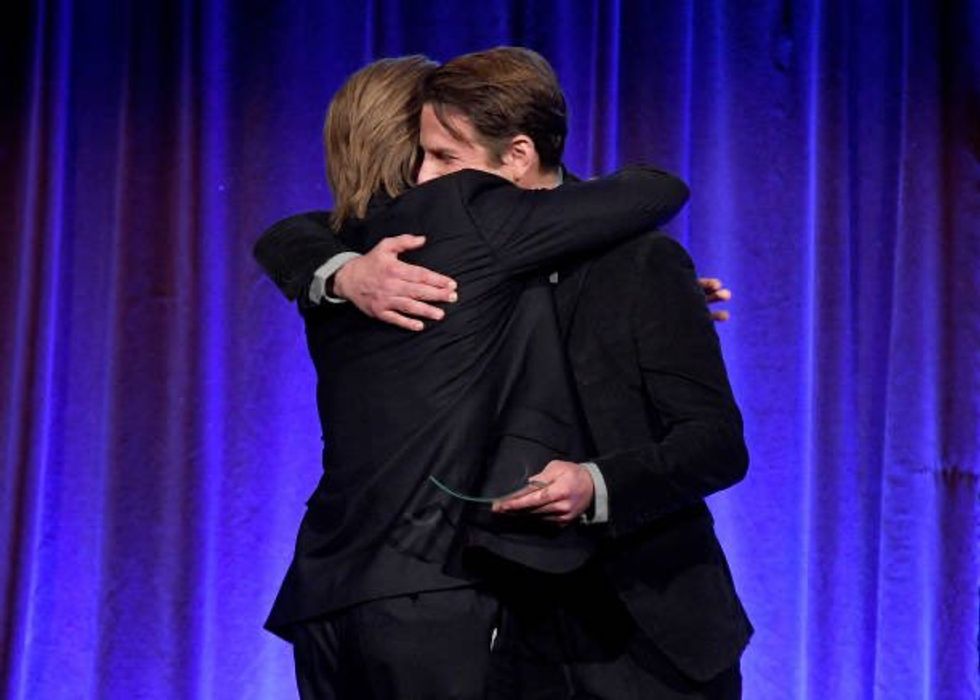 via: Twitter
"I got sober because of this guy. And every day's been happier ever since."
Here's the full (adorable) video.
Brad Pitt accepts the Best Supporting Actor Award for ONCE UPON A TIME IN HOLLYWOOD from Bradley Cooper at… https://t.co/eqaTWfvGNP

— Matt Neglia (@Matt Neglia)1578537104.0
"I love you, and I thank you." Another Pitt speech has gone viral this week, too. Scroll on for his Golden Globes acceptance - plus Jennifer Aniston's priceless reactions.