The divorce of Brad Pitt and Jennifer Aniston remains to be one of Hollywood's worst heartbreaks.
But fast forward nearly fifteen years, the pair are now single and they have amazingly reconnected in recent months... leaving fans speculating over the pair actually getting back together.
Keep scrolling to learn how Brad recently won back Jen's trust...
The 2 blonde bombshells were matched in true Hollywood style by their agents in 1998.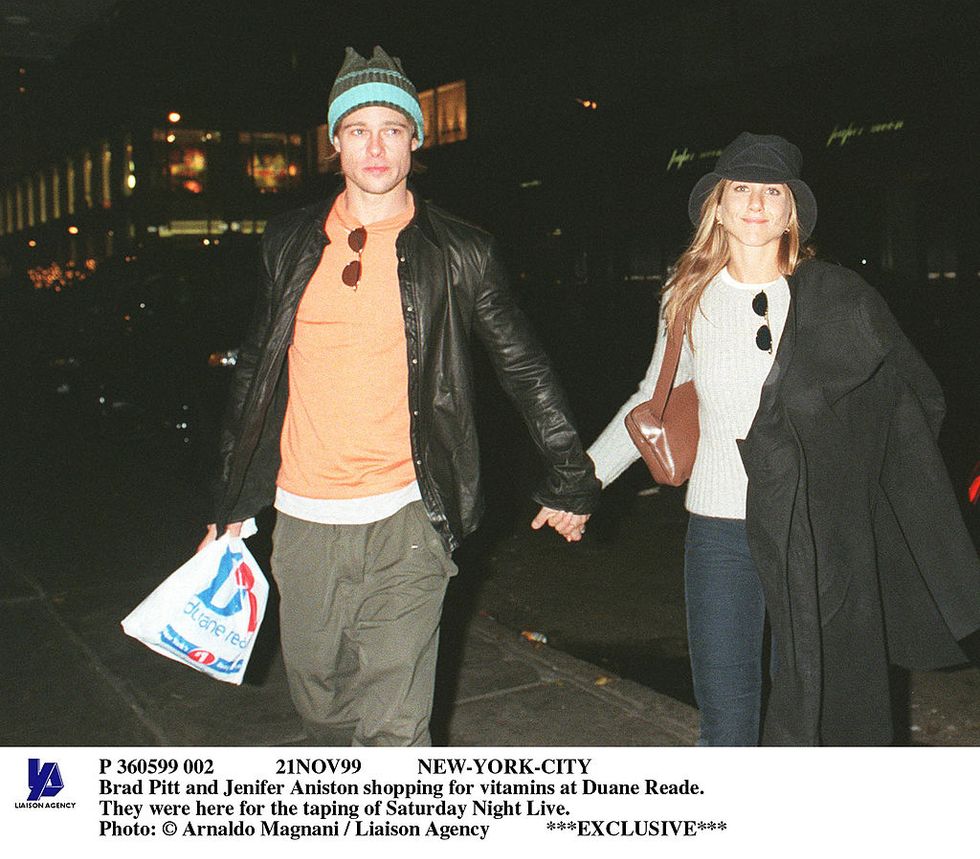 Jen was still filming Friends and had just completed shooting classic Rom-Com, The Object of My Affection, with Paul Rudd.
Brad, on the other hand, was wrapping up filming Meet Joe Black and was about to start shooting for Fight Club. The 2 kept their relationship a secret at first- you know, probably wanting to avoid any public speculation (if only they had known!).
Stepping out together for the first time at the 1999, Emmy Awards, Jen and Brad shared their romance with the world.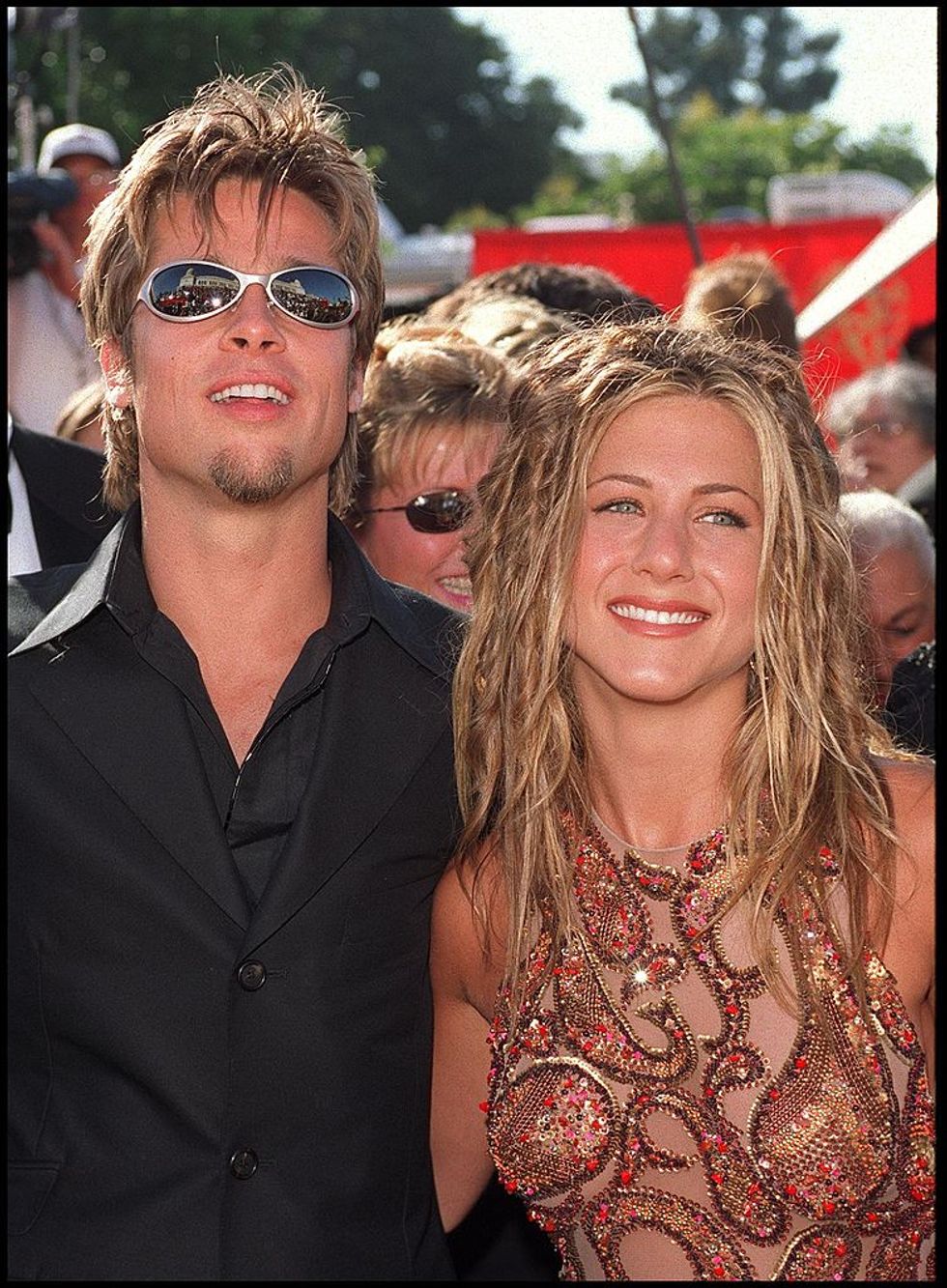 Only 3 months later, during a Sting concert (of all places), the loved-up kids announced their engagement. Stepping on stage and waving the engagement ring to crowds of applause, it really did seem to be a Hollywood-fairytale.
Can you think of a more iconic 90s couple?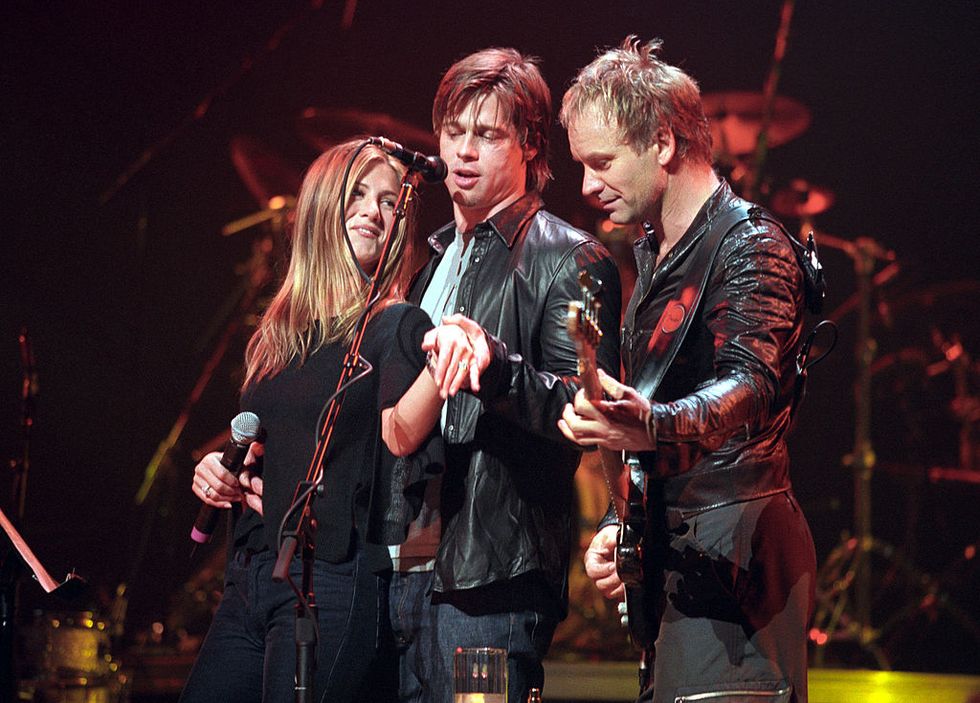 Sadly, there does not seem to be any video footage of the Sting concert, I guess this was a time before concerts revolved around the crowd filming e v e r y t h i n g.
The couple wed in sunny Malibu in July of 2000.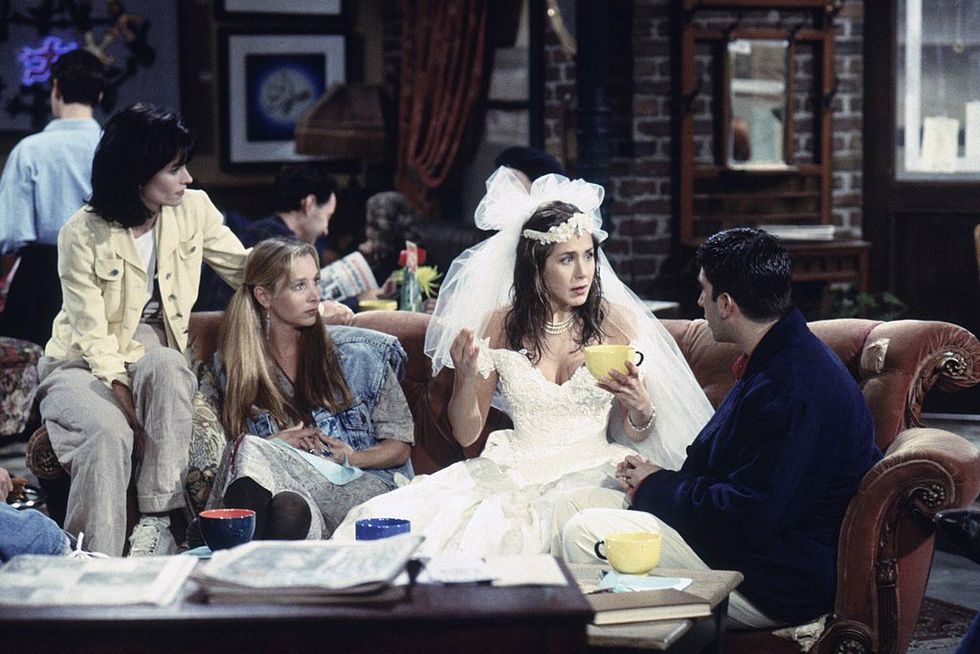 The ceremony itself cost a hefty one million dollars, with $76,000 spent on security. Guests were asked to sign confidentiality agreements and airspace surrounding the ceremony was restricted.
Brad and Jen sure were sticklers for privacy!
The Aniston-Pitt privacy stance is perhaps the reason that there remains so much mystery around what the marriage was really like.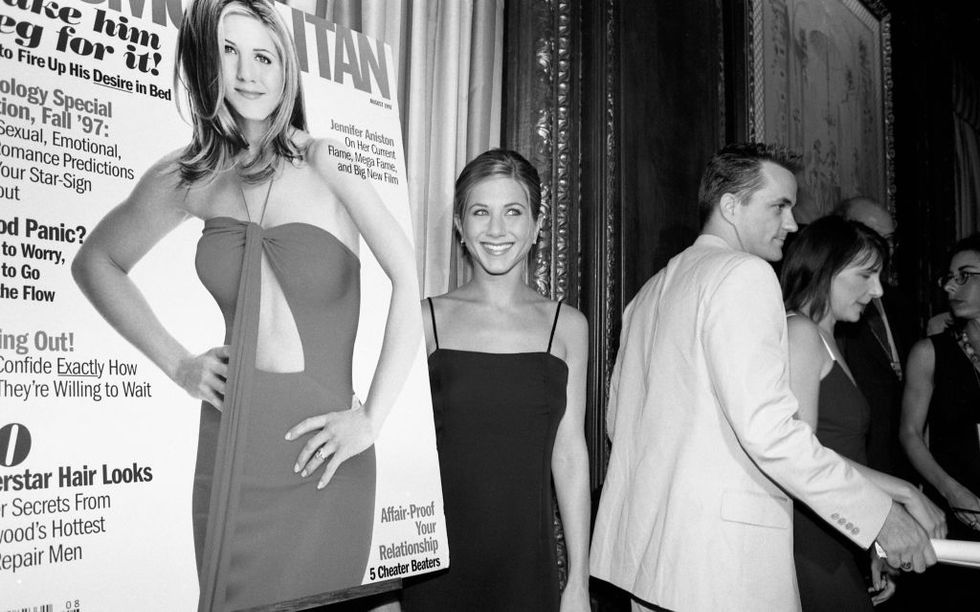 In an interview given by Aniston in September 2001 with Rolling Stone Magazine, the star talked about being 1 year into her marriage with Brad and all appeared pretty darn rosy.
In the Rolling Stone interview, Aniston divulged how the couple had purchased a $15 million property, liked to bond over music and may or may not be potheads.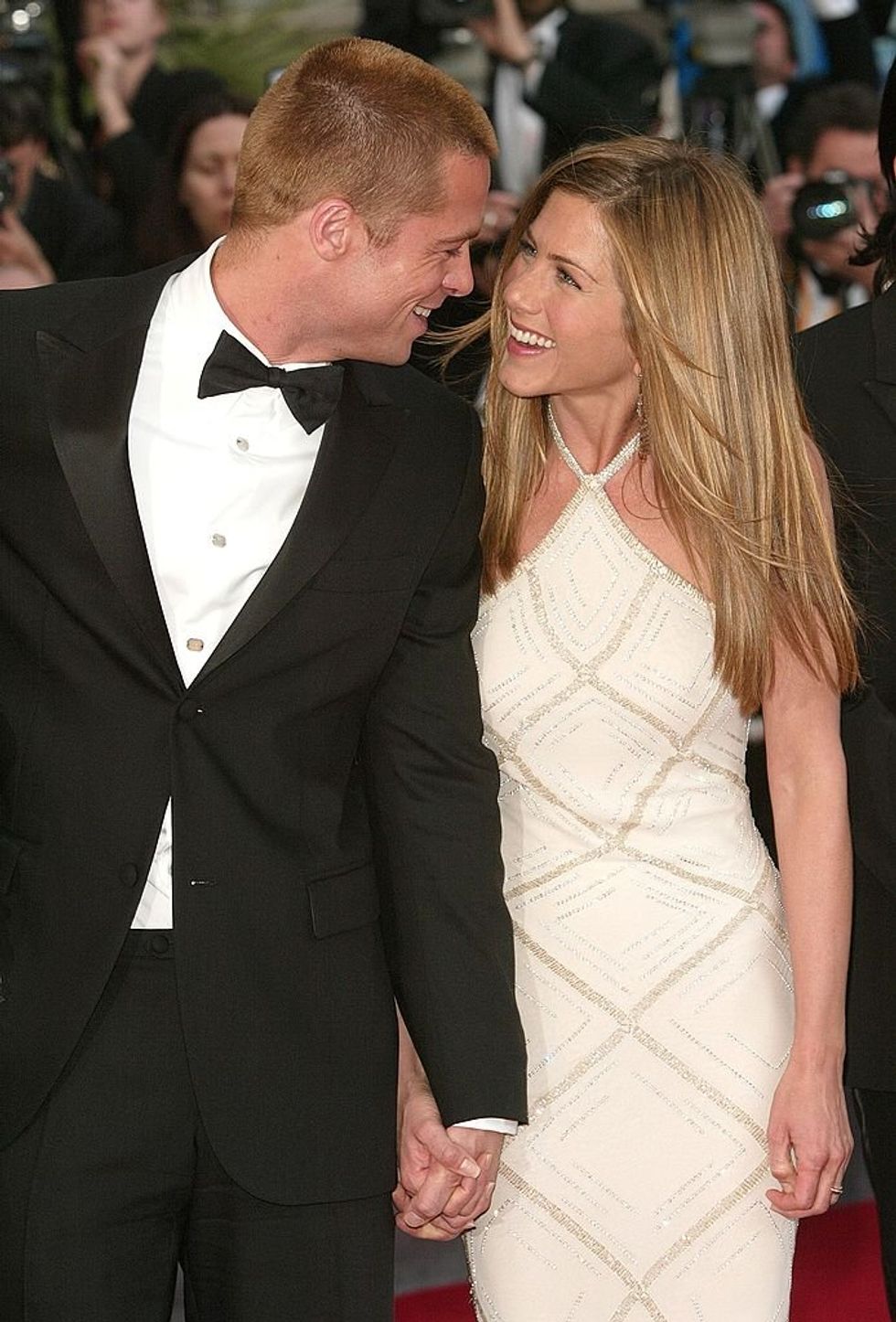 Aniston's love for Brad is apparent throughout the interview, she can't seem to help but bring him up at any given opportunity.
But a couple of years later, the cracks began to appear in the fairytale romance of Brad and Jen.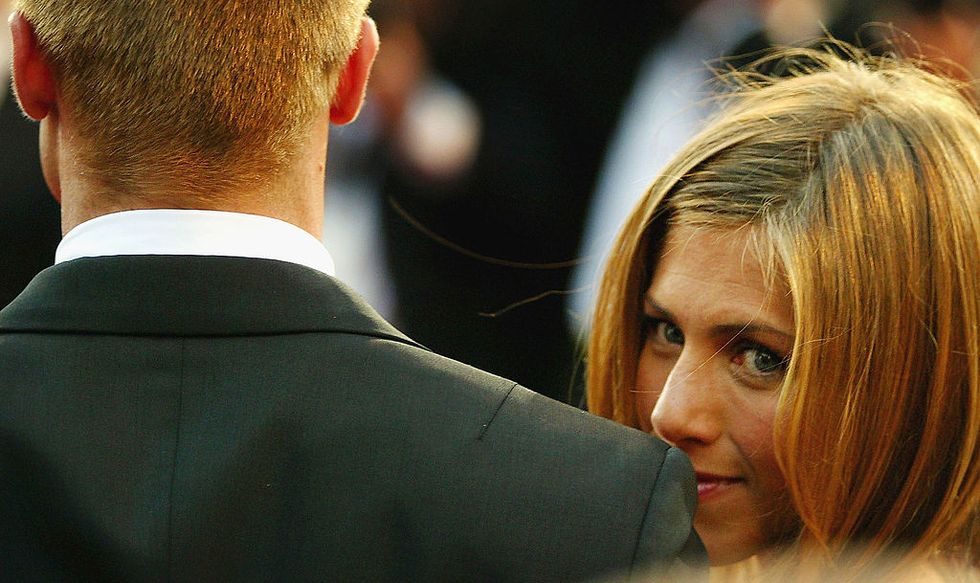 Talking to W Magazine, Aniston was asked if Brad was the love of her life.
She responded with an awkward rambling answer that ends with, "He's certainly a big love in my life.."
All good things must come to an end eh?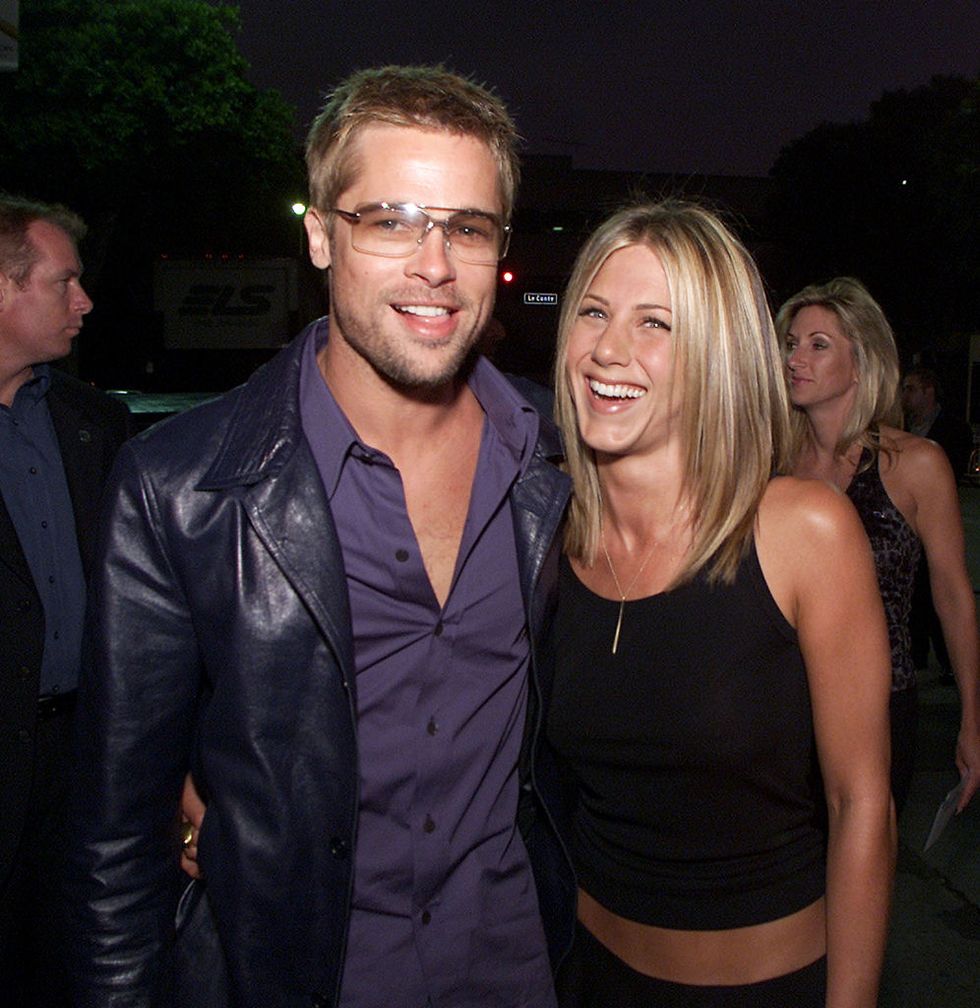 We've got to that point in the love story of Jennifer Aniston and Brad Pitt that we never want to get to… it's all downhill from here, guys (or is it?).
Well, let's just cover what must be covered… Let's talk about Mr and Mrs Smith.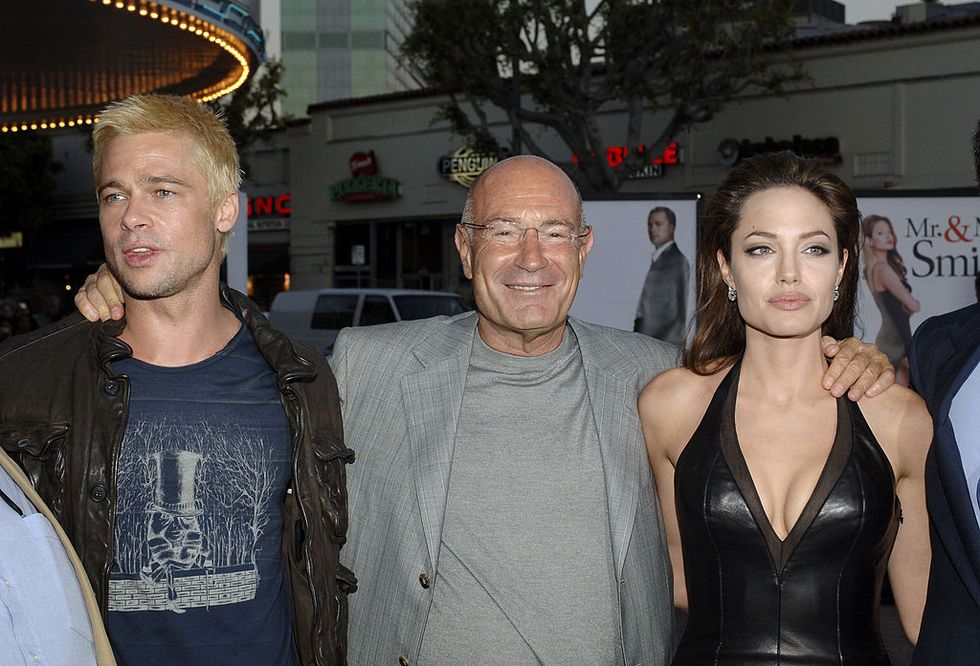 It's May 2004, and "happily" married Brad Pitt starts filming the assassin/spy flick alongside the single (and admittedly.. very beautiful) Angelina Jolie (it's those darn cheekbones).
Anyway blah, blah, blah, the 2 co-stars spent an awful lot of time together and got on very well.
The press had a field day during the shooting of Mr & Mrs Smith and rumors about how close Angie and Brad were getting circulated across the world...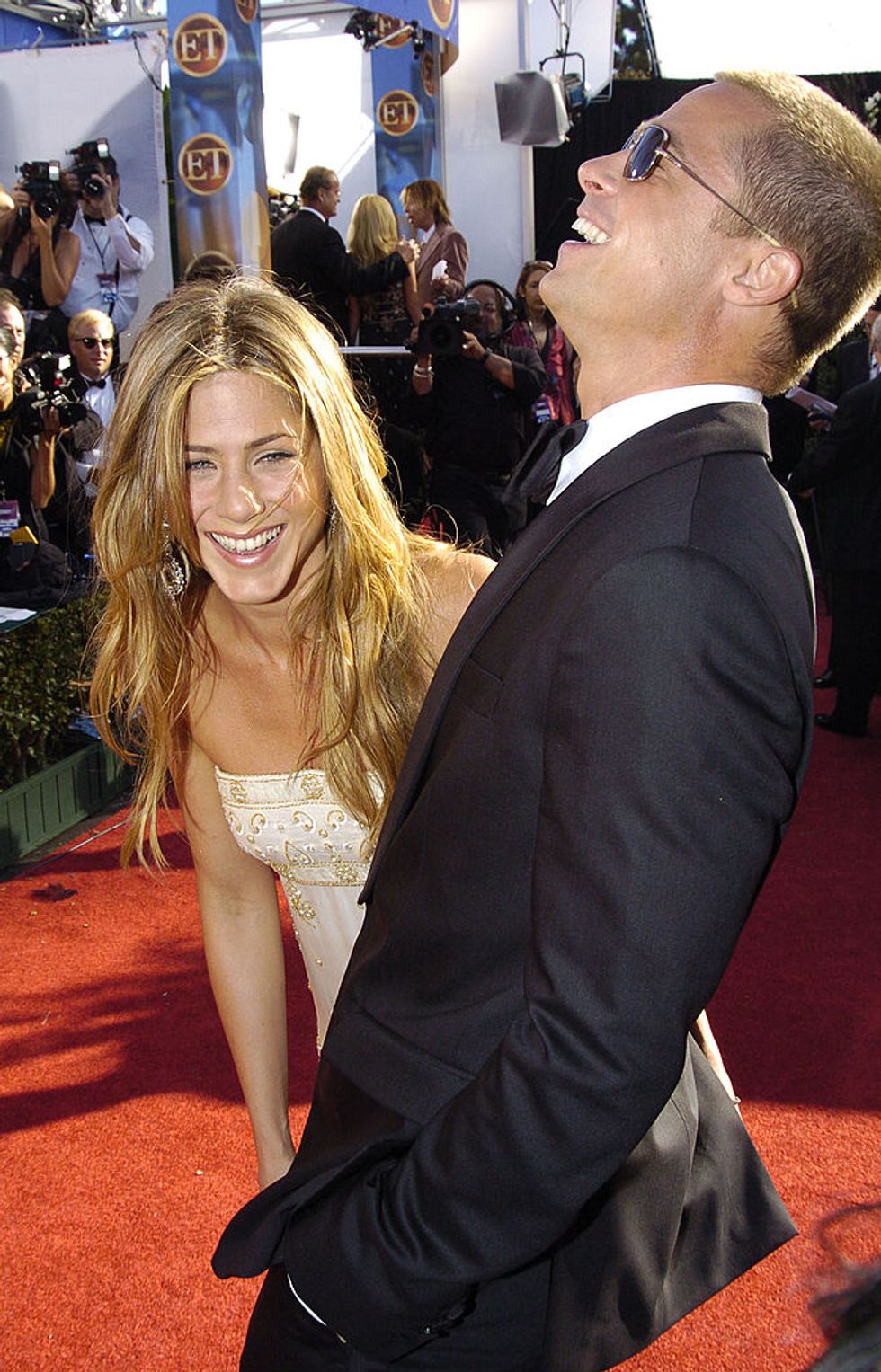 And by January 2005, Aniston and Pitt had announced their separation.
In their joint statement, the couple contested the tabloid rumors and insisted that they would remain friends.
It didn't take long for Brad and Angelina to go official...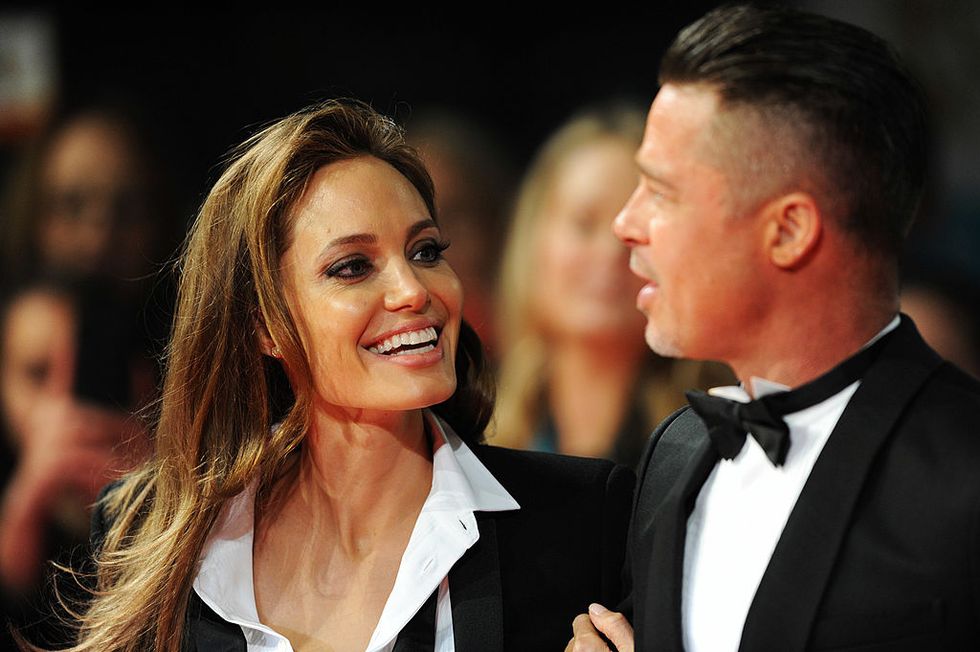 And over the years, they went on to have 6 children together - 3 of whom were conceived and 3 of whom were adopted.
But relations between the 2 exes did not stay so civil...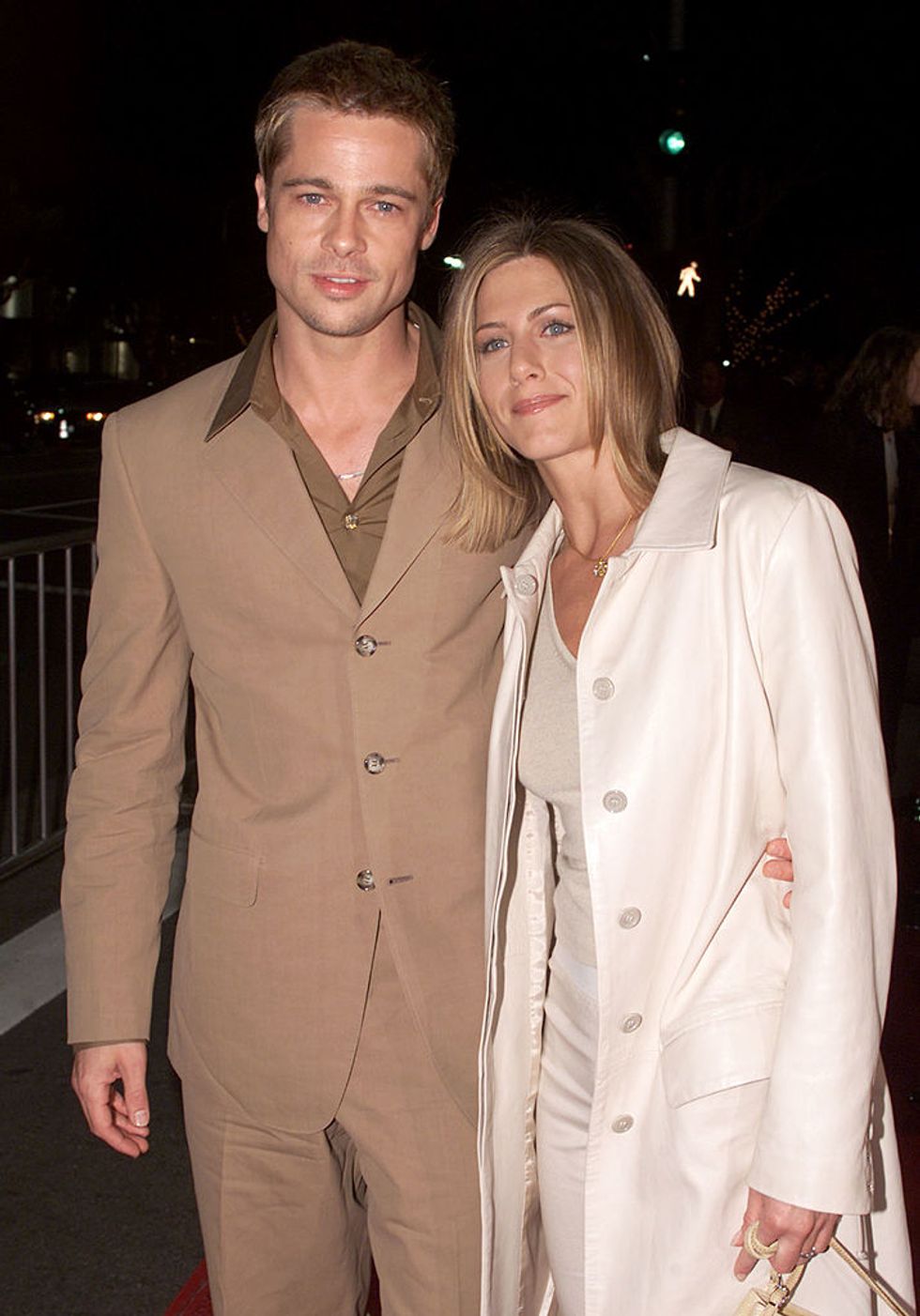 Aniston publicly slammed Pitt and Jolie for their insensitivity following the break-up.
We mean, fair play to Jen! She has every right to be upset after Jolie publicly discussed the building of feelings between herself and Pitt whilst filming Mr & Mrs Smith (which we all know was still during Jen and Brad's marriage..).
In response to Jolie's public comments about the blossoming of her and Pitt's relationship, Aniston spoke to Vogue in 2008.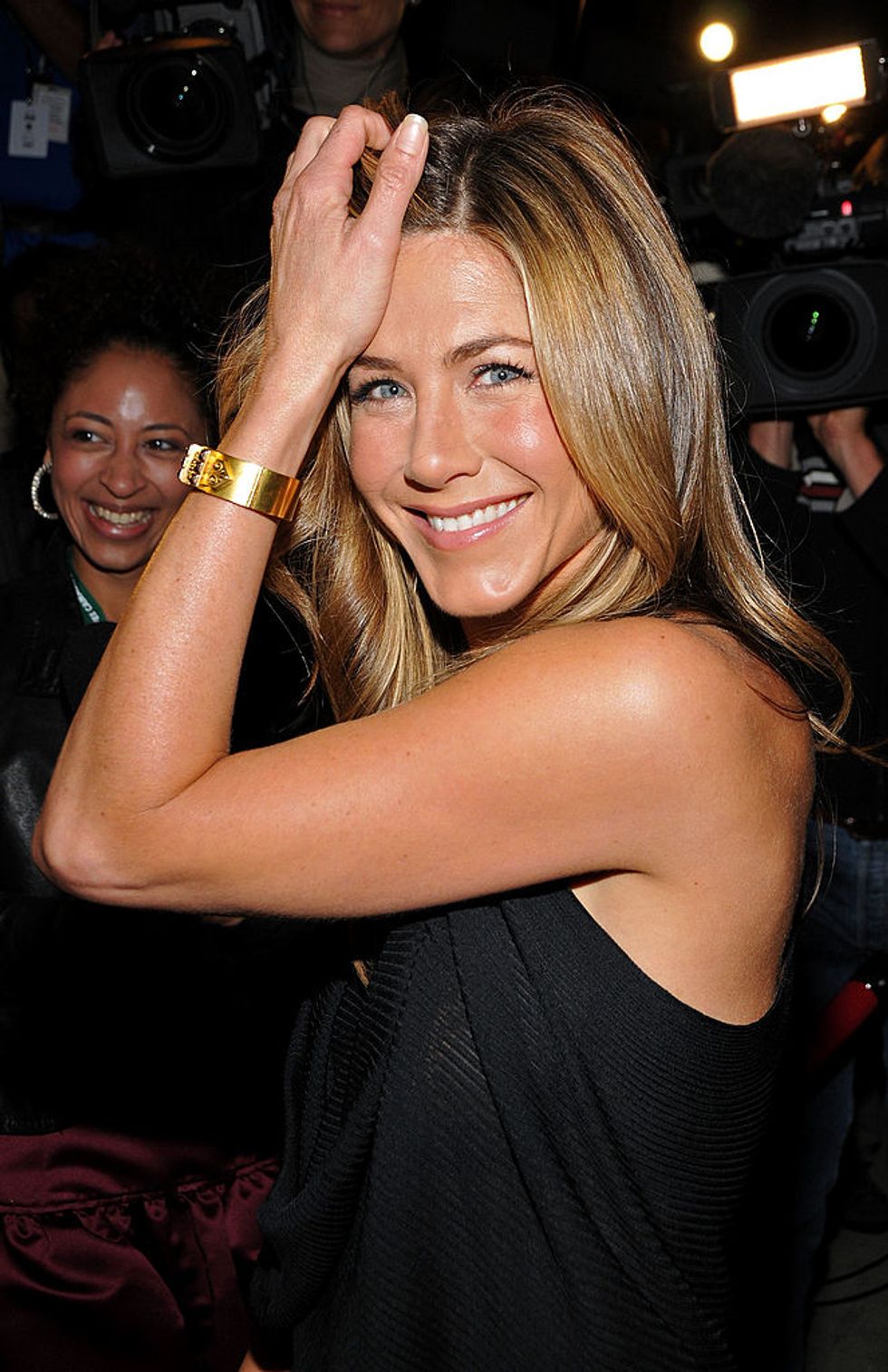 Huffpost notes that Jen told Vogue, "I felt those details were a little inappropriate to discuss. That stuff about how she couldn't wait to get to work every day? That was really uncool."
But clearly, things weren't meant to be.
Brad and Angelina split in 2016. The divorce seemed rather messy, with allegations of substance abuse problems and issues between Brad and the kids coming to the fore.
And though there's a certain amount of bad blood between Brangelina ...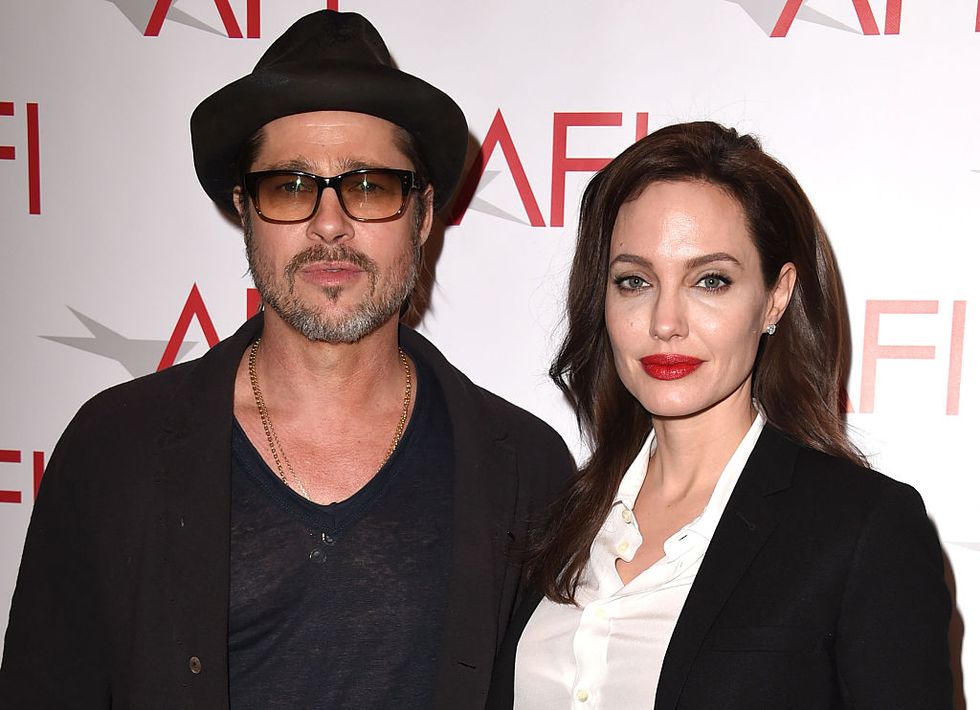 Brad and 
Jen 
seem to have reconnected during these difficult times. Or, as some suspect, something more ...
Because a few months ago at the SAG Awards ...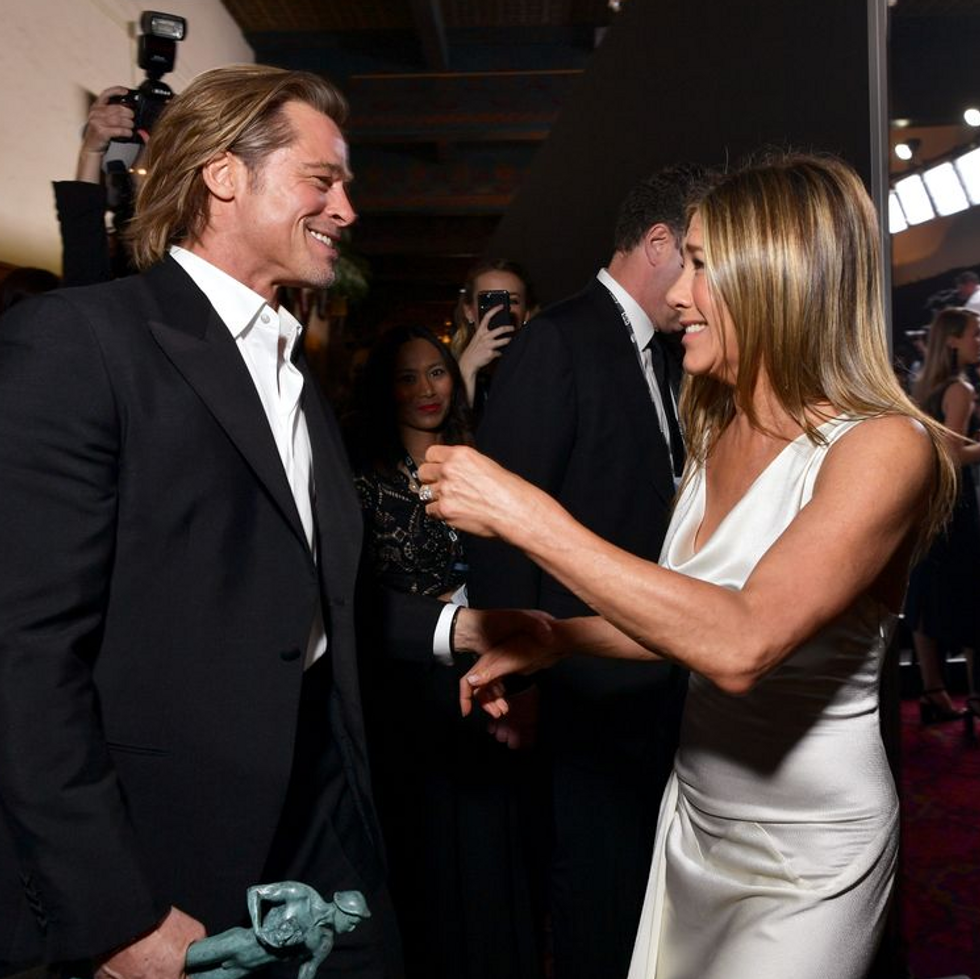 The backstage pictures snapped of Brad and Jen got the
whole 
internet talking.
The pair were locked in an adorable private joke ...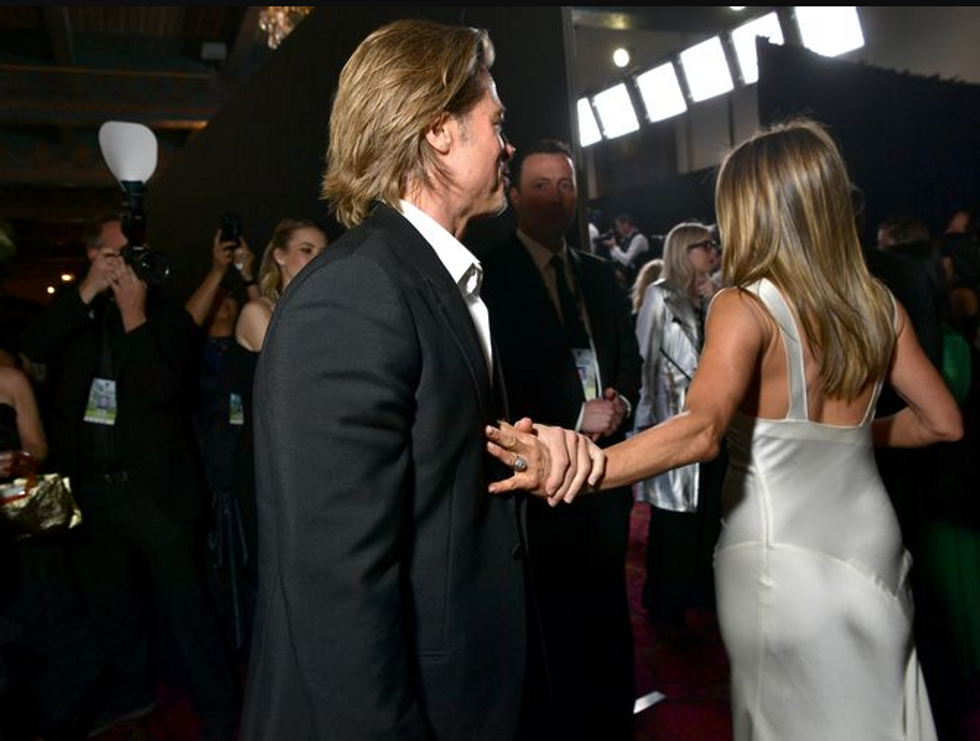 And then as Jen started to walk away, Brad pulled her back in for more lols.
And that's not all.
The cutest moment of the night? Brad Pitt made sure to catch Jennifer Aniston's #SAGAwards win backstage https://t.co/bfOF2M3wEe

— The Hollywood Reporter (@The Hollywood Reporter)1579486035.0
The Hollywood Reporter also shared this picture of Brad watching Jen's acceptance speech for Best Female Actor in a Drama Series. He's
so proud!
And, needless to say, Twitter had a lot to say on the situation.
Hang this in the Louvre https://t.co/zLzFMJKOJl

— Alexis Benveniste (@Alexis Benveniste)1579488188.0
The pictures truly set the internet alight.
But even better than the pics from the night?
Well, it would have to be this shot from the morning after the night before.
That dress placement had everyone talking.
And it seemed the internet had one potential undressing partner in mind. Brad, of course!
We've been eagerly awaiting acknowledgment from Brad or Jen.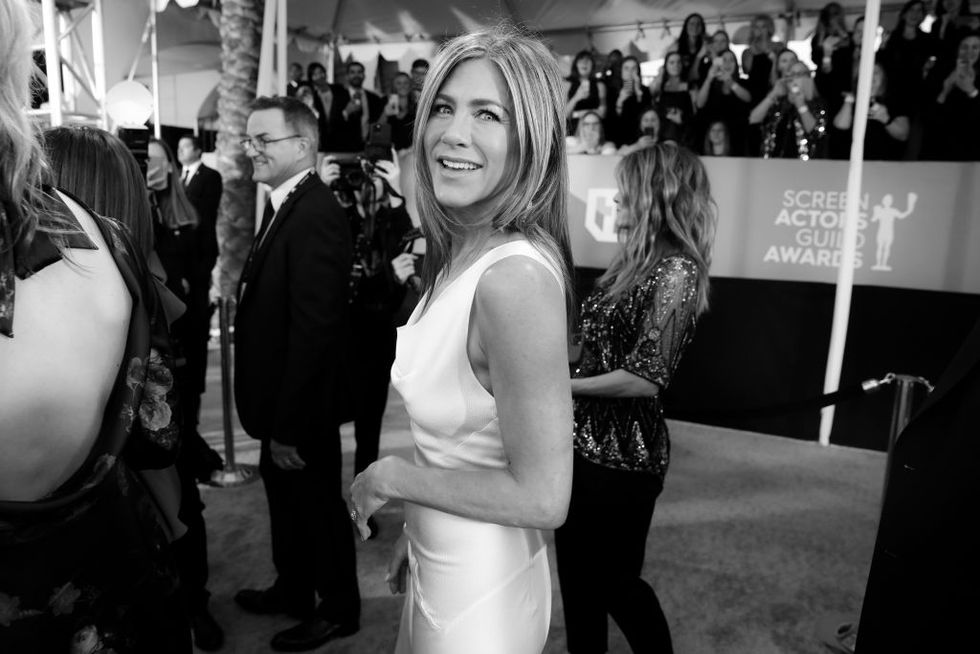 But the two have been stubbornly tight-lipped about the situation - until
quite recently.
Sources close to Jen delivered her verdict on the couple's future.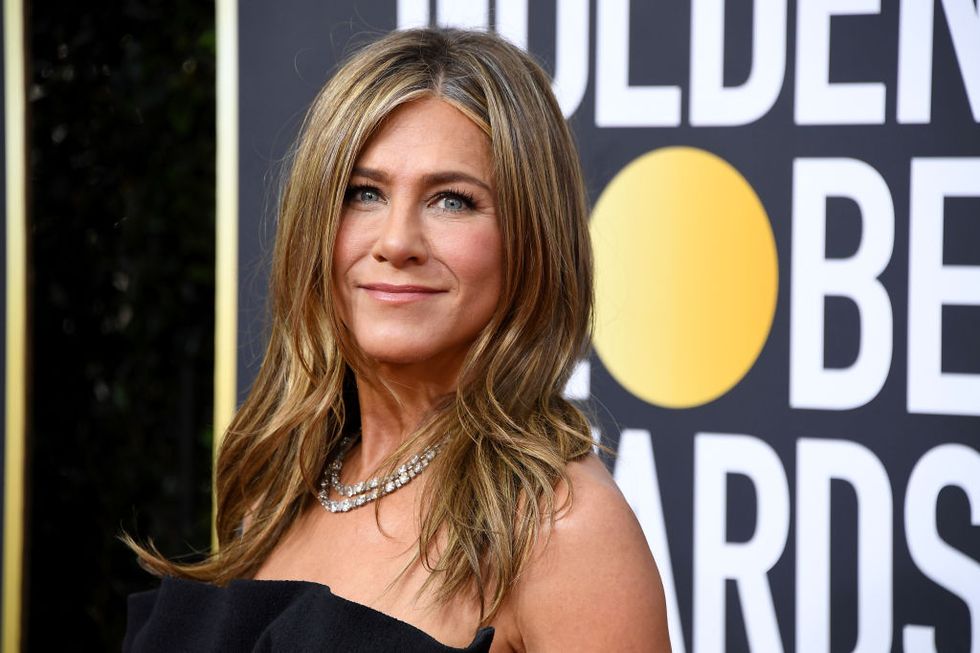 Sources told
PEOPLE
a few months back that a reconciliation between the pair is actually rather unlikely.
"Jen was happy for Brad."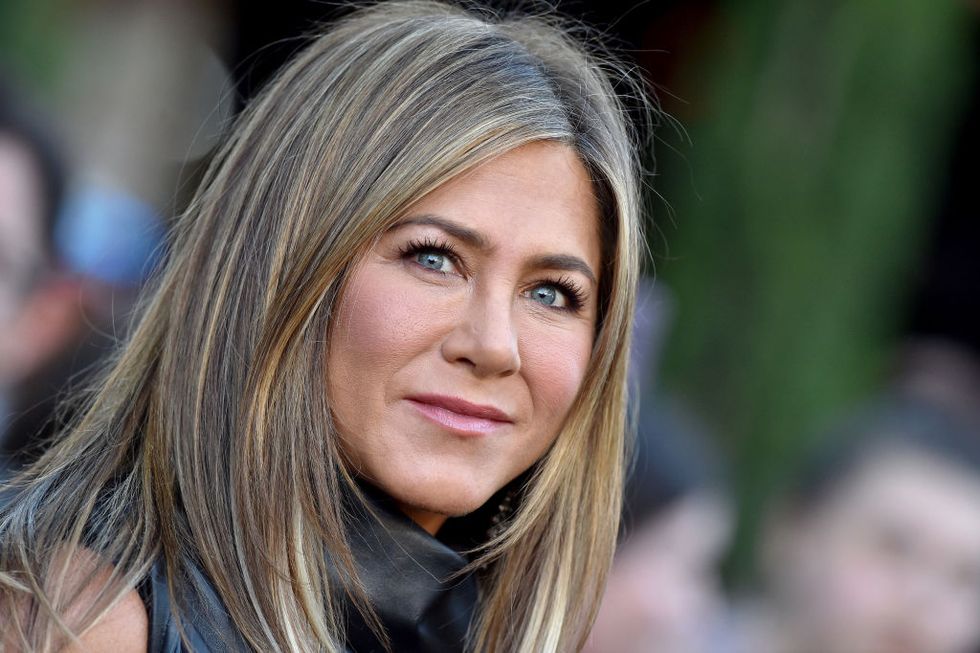 "They congratulated each other and that was it. She is happy to have Brad back in her life as a friend, but that's it."
Even if they don't get back together...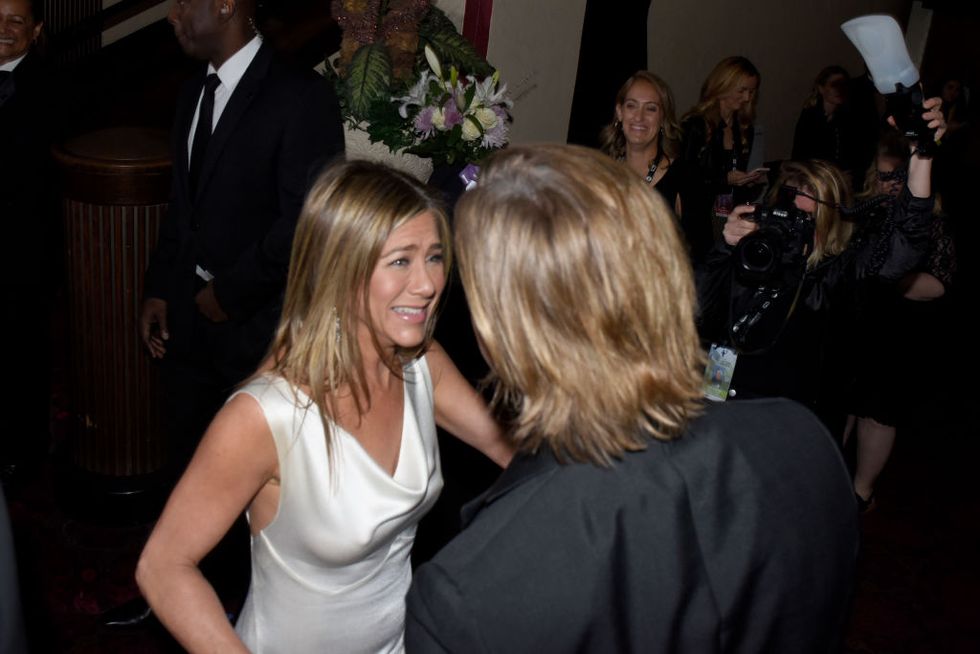 It's great to see that the pair are happy to be friends again, but we must say, it must have taken
a lot
for Jen to trust Brad again.
But Brad stepped up to make sure Jen was comfortable being friends again.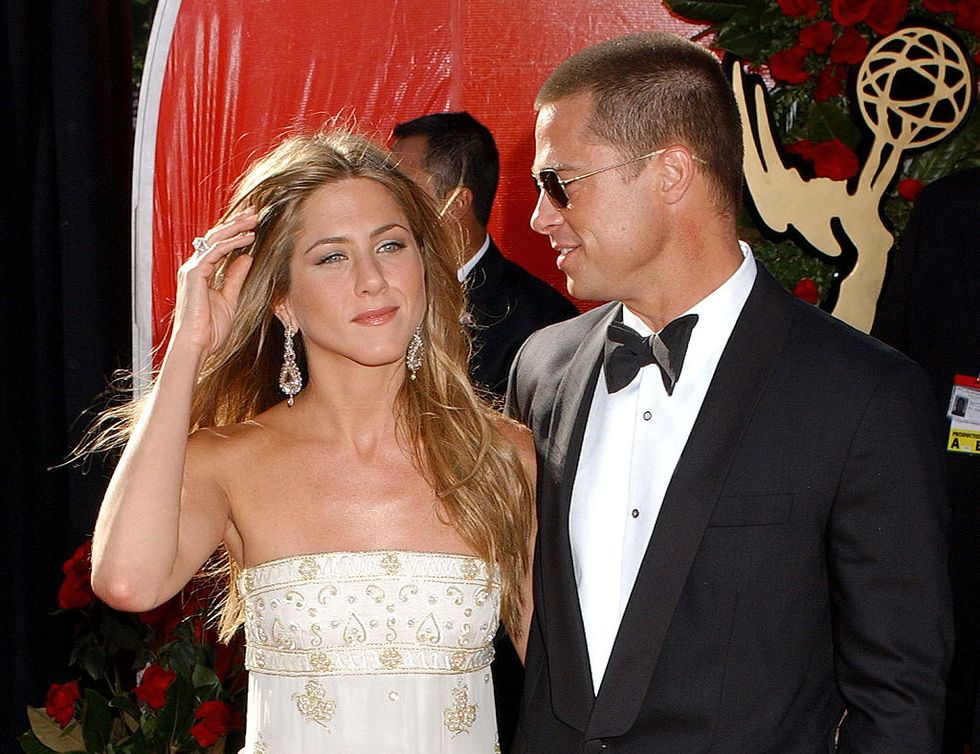 Reports
have come in that in 2016, just after Brad announced his separation from Angelina, the actor reached out to Jen and took the bold move of "apologizing" for his part in the split.
The pair have happily moved on...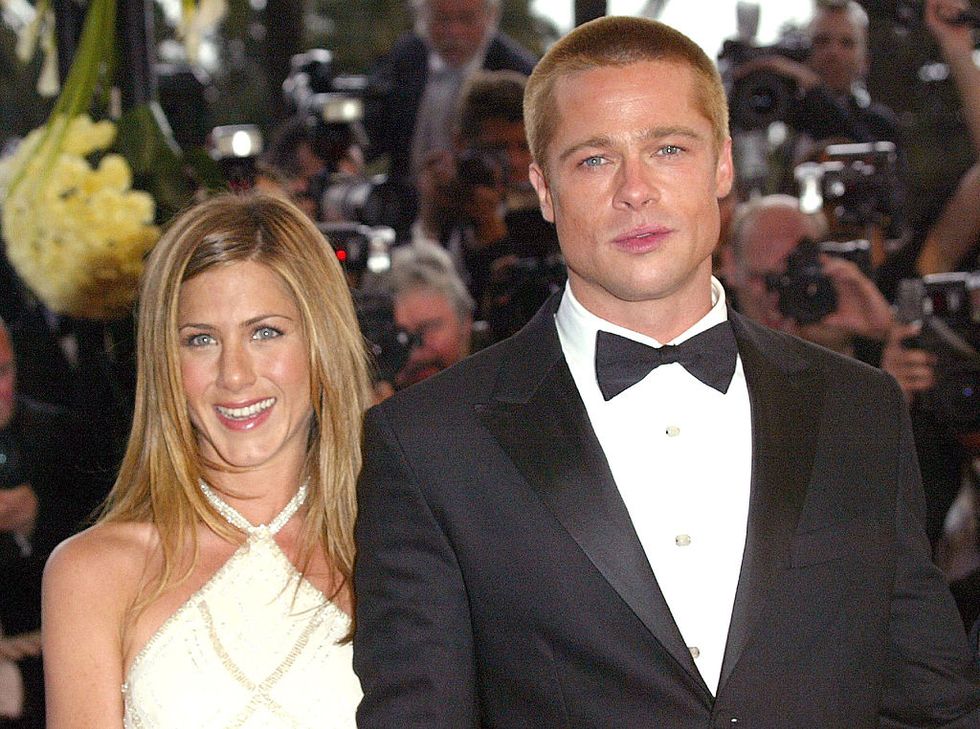 "Brad is in such a different place than he was when they were together. Brad is truly an introspective guy who has worked hard on himself," an insider explained. "He has apologized to her for many things he felt were his issues in their relationship. He truly takes ownership for his mistakes and that has changed their relationship with each other today. They both have moved on."
It seems that time is truly the best healer...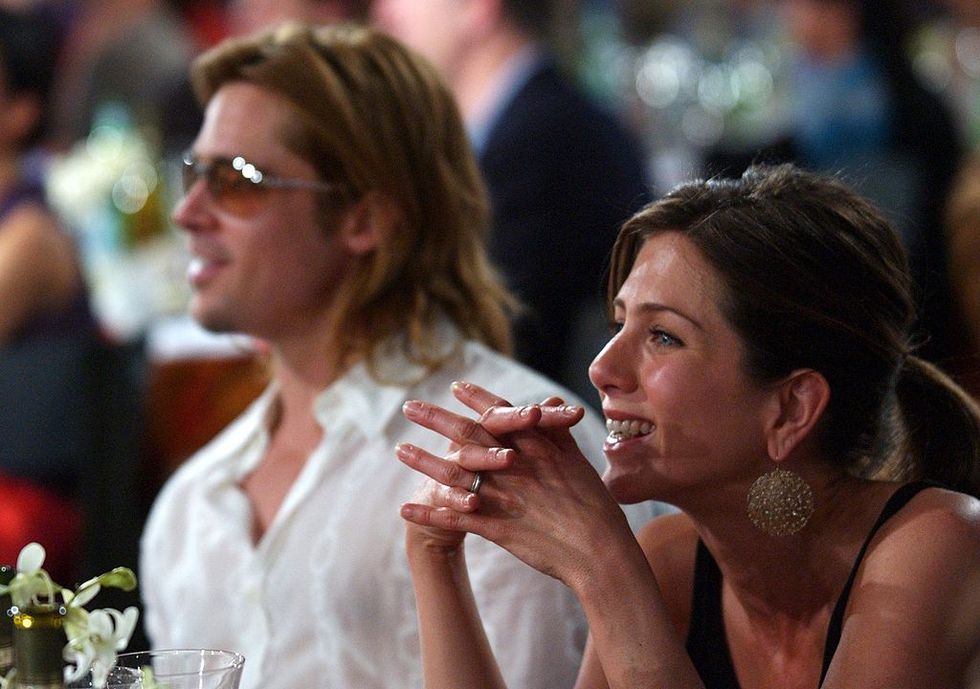 "Right now they just love and adore each other and have been much closer friends since their divorces. Brad has grown so much in his life since he and Jen broke up."
This must have taken a lot of courage for Brad to admit his wrong-doings...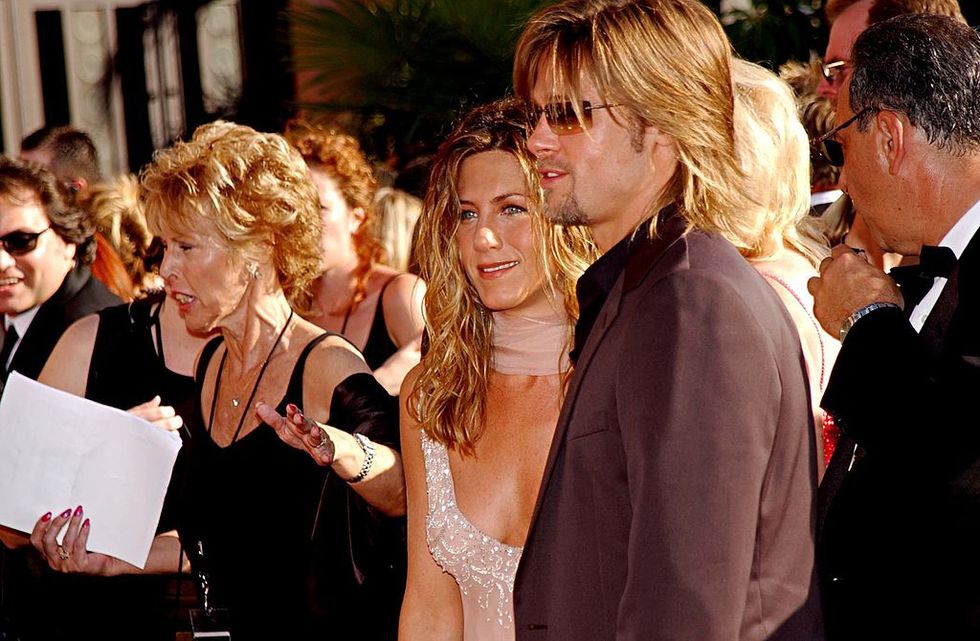 But we're glad that the pair are now happy to be back in touch with one another.
For more on Brad and Jen...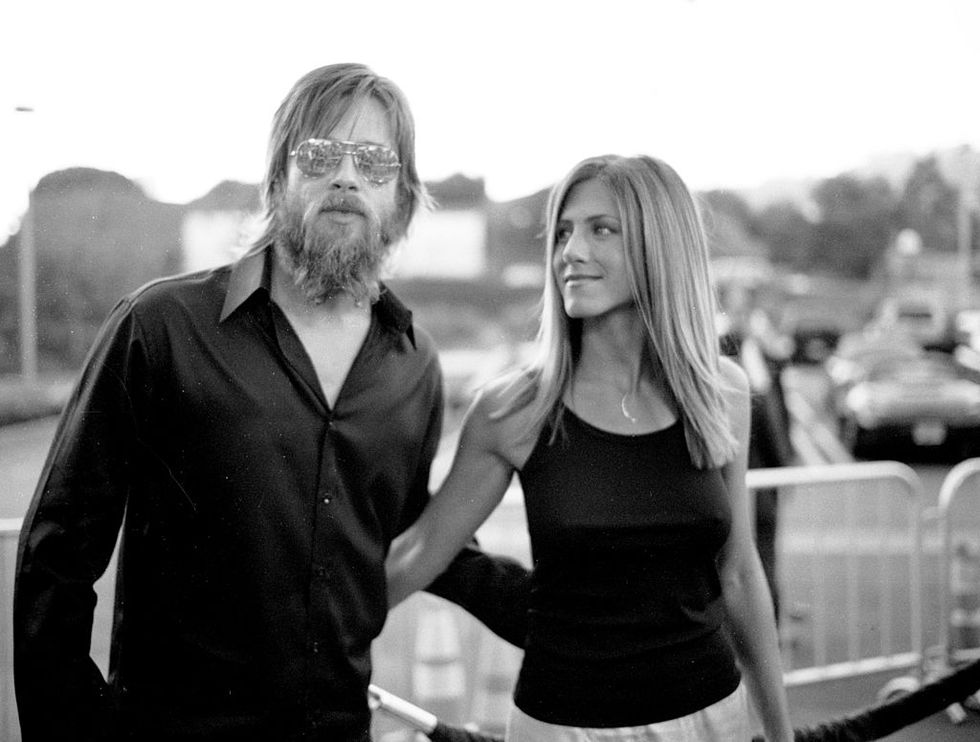 Keep scrolling to see Brad's full reaction to Jennifer's SAG Award's speech...