The Oscars are all about pomp and circumstance. It's a BIG event, in all senses of the word. Just look at Jennifer Hudson's skirt (which appeared to require 5 full grown men to move it).
But we're calling it here: the standout moment of this year's Oscars is not about production value, sparkle and glam, the lights and the pizzazz. It's about two people sharing an intimate moment, and honestly? We're completely destroyed over here (please hand me some tissues).
Picture this: just two people, a mic, and a piano. That's all it took for Lady Gaga and Bradley Cooper to wow us with their performance of the hit song '"Shallow" from A Star is Born. We are here for this moment of sincerity, simplicity, and beauty. It doesn't hurt that these two have chemistry that could set off a dang atomic bomb.
Let's take a closer look at the highlight of the 2019 Oscars.
Bradley Cooper dished early that he was nervous about singing with Lady Gaga.
The actor shared that he wasn't certain he was up to the task of singing at the Oscars, but we can verify: he absolutely was.
But apparently that emotion was enough to vault this intimate performance into our top moments of the Oscars.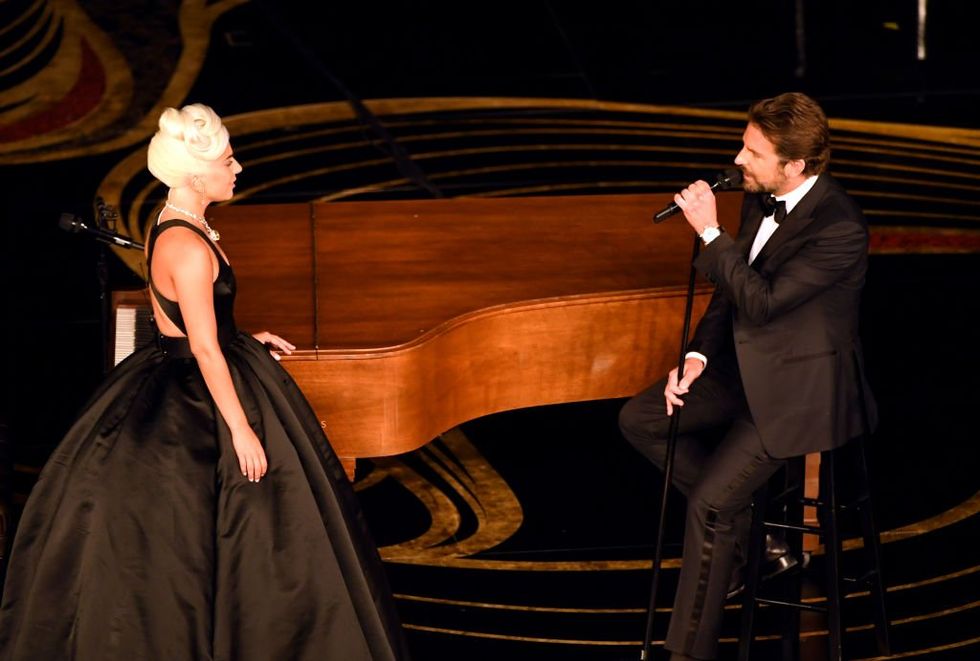 via: Getty
There was just something in the eye contact that Cooper had with Lady Gaga that set our hearts a flutter.
Just look at how close their faces get when they sing on the same mic.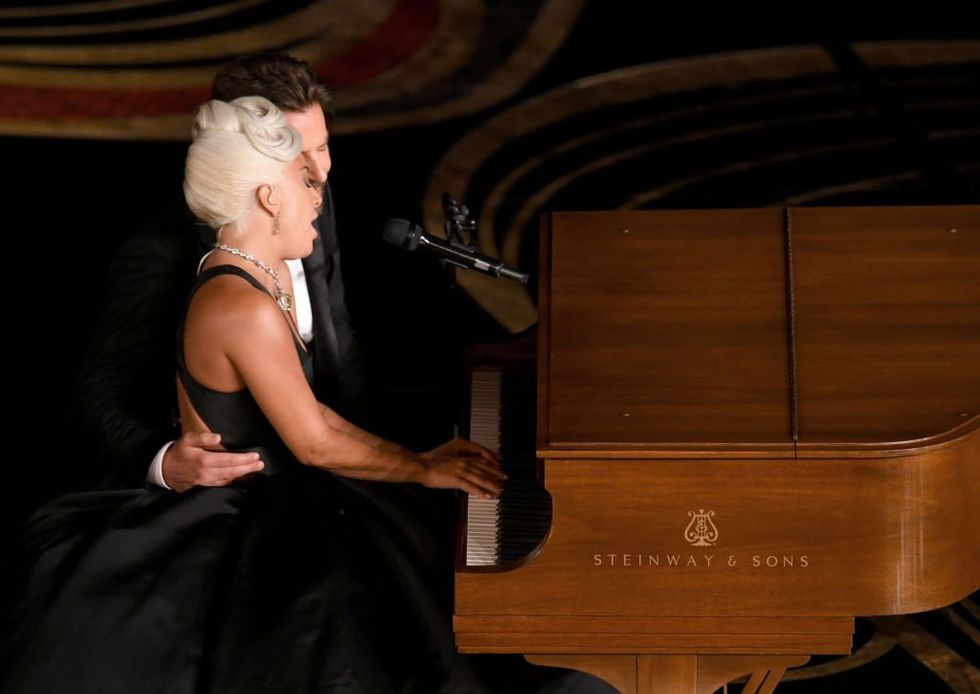 via: Getty
Hold on to me. I'm dying.
It's rare that we get moments like these at the Oscars.
But here's our advice to the Academy: more please.
Excuse us if we tune out for the rest of the broadcast.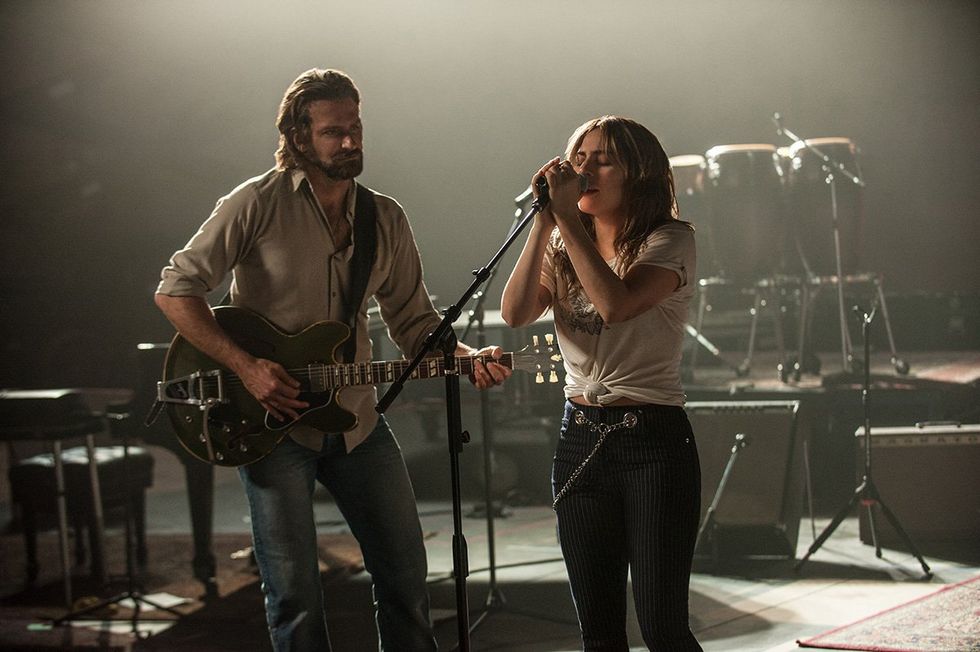 via: Warner Brothers
We'll just be over here shipping Ally and Jackson for the rest of our dang lives.