Across the world, societies are grappling with how to support their + members. Should gay marriage be legal? What protections exist for LGBT+ individuals? How can we keep vulnerable members of society safe?
Within that milieu, Brazil has taken an unexpectedly strong stance: homophobia and transphobia are now crimes. Thanks to a major ruling from Brazil's Supreme Court, members of the LGBT+ community in the country will now have stronger protection against hate crime. This is an amazing step forward, although it's somewhat painful for those living in the U.S., when set against the news that Donald Trump is looking to roll back discrimination protections for trans individuals.
Kudos, Brazil for taking a strong stand against homophobia, transphobia and violent hate crimes. This ruling shows how countries across the world can better support gay rights. Let's dive a little deeper into the ruling to find out just what it means and why it had to happen.
Historically, Brazil has not had a great track record when it comes to its gay citizens.
This year alone, one-hundred and forty-one LGBT+ people have been
murdered in Brazil
.
Many people think that this intolerance comes from Brazil's large Catholic population.
The Catholic Church has come out as being 
strongly opposed
to gay marriage and gay rights.
Many people were concerned about the recent election of President Jair Bolsonaro.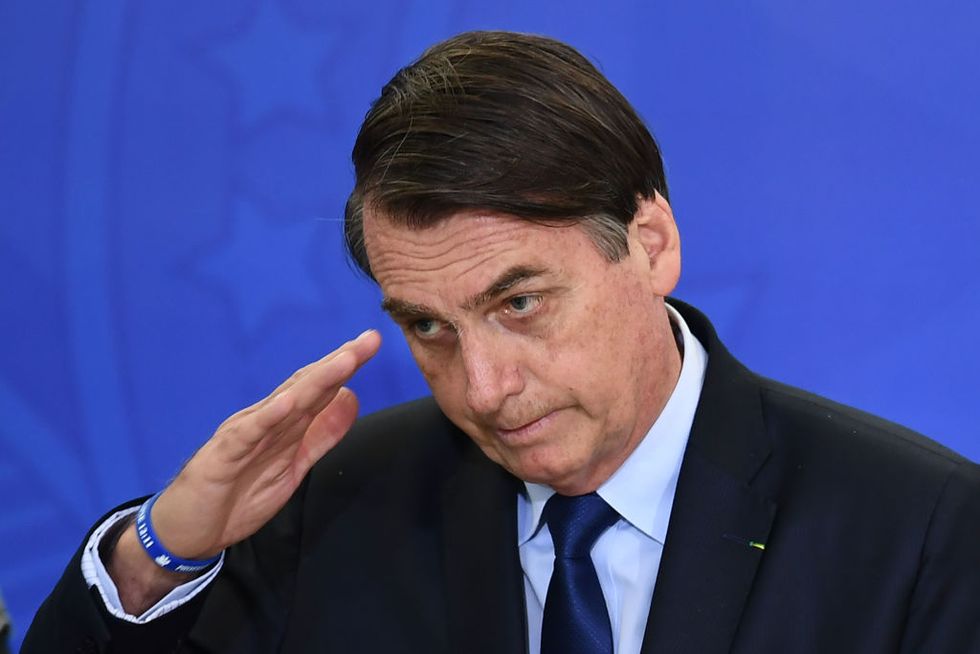 Bolsonaro is incredibly conservative and has been open about his anti-gay views.
How open?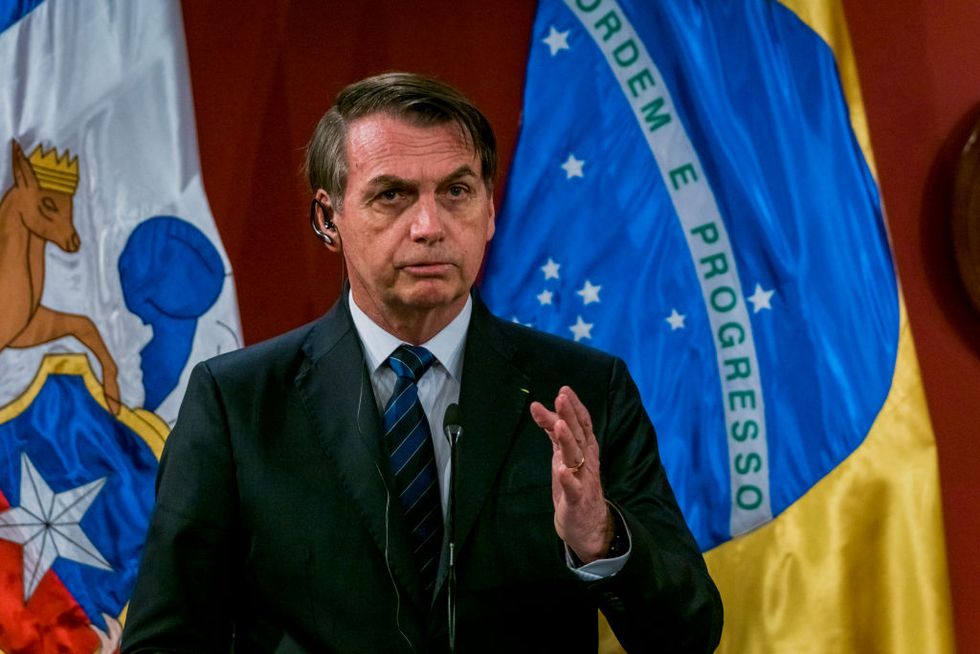 Well, he
calls himself
a "proud homophobe" and says that he'd rather have a dead son than a gay son, so that's not encouraging.
Many people were understandably concerned about the fate of gay rights in Brazil.
What would happen under this leadership?
In 2013, the courts gave GLBT couples in Brazil the right to marry.
Would the new president try to roll back those rights?
Couples also had the right to adopt.
Activists had spent twenty years working on making homophobia and transphobia crimes, but it seemed unlikely that their efforts would come to fruition in this climate.
But Brazil's Supreme Court came through in a major way.
"Homophobic crimes are as alarming as physical violence," Supreme Court Vice-President Luiz Fux
said
.
What does the ruling specifically mean, though?
Is it possible to legislate beliefs?
Of course not, but the ruling isn't about beliefs, it's about actions.
It follows a pattern similar to anti-racism laws.
Instead, the bill focuses on discrimination.
For the time being, discrimination against LGBT+ individuals will be held to the same standard as the laws on racism.
That means that the LGBT+ community gets specific protections.
Like housing equality, hiring equality, and more.
The Supreme Court is just waiting for specific laws about LGBT+ discrimination.
That means that discrimination could land you with up to five years in jail.
The legislature is also working to protect gay rights.
The Senate is currently working on a bill that would criminalize discrimination based on sexual orientation or gender, which would provide the specifics for this Supreme Court ruling.
The Supreme Court really stepped up on this one.
"Racism is a crime against flesh and blood, whether it is a member of the LGBT+ community, a Jew or an Afro-descendant," Justice Luiz Fux
said.
You better believe that there's been some strong support for the ruling.
Being a member of the LGBT+ community in Brazil is dangerous, and these measures afford some real protection.
Some people point out that this never should have had to happen.
@RoArquette It is a tragedy that society has to make such rules. Not sure it is enough to stop this Trump-ish chara… https://t.co/S6WrQV6C1E

— Cameron Ostrander (@Cameron Ostrander)1558772812.0
LGBT+ people shouldn't have to fear for their lives.
Others noted that this decision stood out against problems in their country.
No one should have to say that they're "rarely proud" of their country.
And some people just wanted to party.
@lukewaltham Way to go BRAZIL✊✊✊✊✊💜💜💜💜💜 https://t.co/vWvJrbsv0b

— Sisa ⁷ 💜BE ⟭⟬BTS #1on HOT100 ⟬⟭ 💜 (@Sisa ⁷ 💜BE ⟭⟬BTS #1on HOT100 ⟬⟭ 💜)1558726913.0
YES BRAZIL!
Now sure, this ruling won't suddenly make everyone loving and accepting.
@lukewaltham 😭👏👏👏👏👏👏👏👏👏👏👏👏wow. Im glad that the world is evolving. Being who you are shouldnt be a crime. And it'll… https://t.co/02HGfbKx3w

— ᴮᴱing Happiness⁷ (@ᴮᴱing Happiness⁷)1558769411.0
But it's a step towards changing minds.
And the law is already having concrete effects.
@lukewaltham I can finally got to Brazil with worrying about all 3. As a black gay transman,im so happy. Congrats t… https://t.co/GPAi3WYuAs

— BTS 2013-FOREVER (@BTS 2013-FOREVER)1558725258.0
Like giving marginalized people the confidence to visit Brazil.
Other people are not quite as enthused.
@RoArquette We need to stop passing stupid laws to crimalize stupid crap . Stop the mass incarcerations.

— सारे जहाँ (@सारे जहाँ)1558776904.0
It's easy to miss the point of the law.
But, last year, a full four-hundred and twenty LGBT+ people were killed in Brazil.
Which makes homophobia significantly more than "stupid crap".
Thankfully, there are people to set the record straight.
Criminalizing discrimination is important.
So kudos to Brazil!
We're so excited to see the progress that happens now.
And congratulations to all of our siblings in Brazil who needed this protection.
We stand with you against the violence you have faced.
Here's hoping that more countries will follow suit.
Cough cough, USA, cough cough.
No human should feel afraid because of who they are.
And no one should be allowed to discriminate against who someone else is.
We can't wait to see what Brazil's Senate passes next.
We're eagerly awaiting the specifications of this law.
But the best part?
You know that Rio's Pride festival is going to be amazing this year.