Macaulay Culkin and Brenda Song welcomed their first child together and have now revealed his name… And it's all in honor of Culkin's late sister.
Now, when we first heard that Macaulay Culkin and Brenda Song were an item, we couldn't believe it.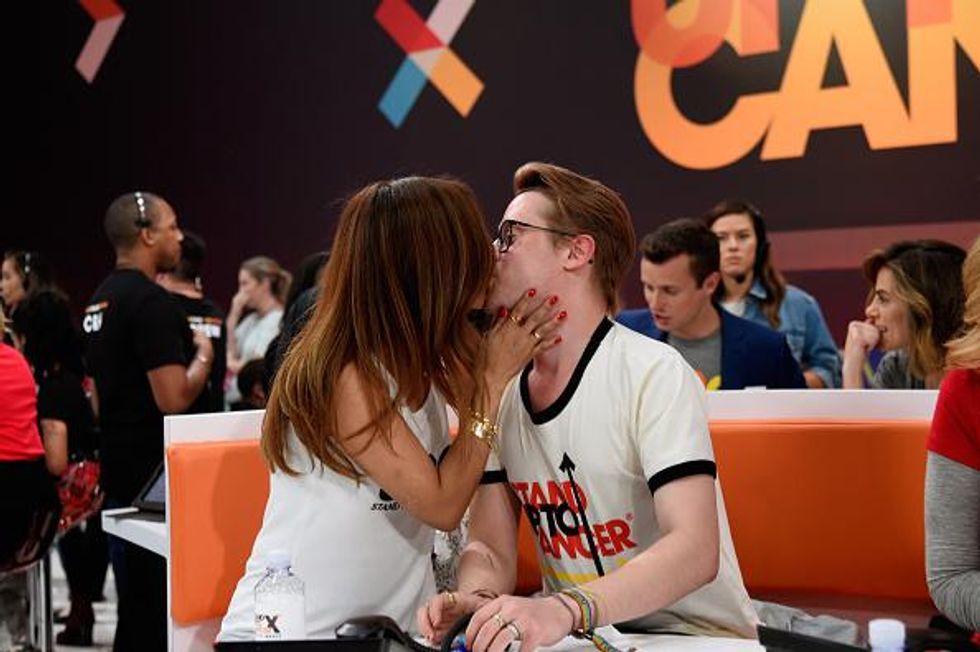 We needed the recipts.

It was reported that the former child actors met on the set of Changeland in September 2017.
And in between filming, the 2 went out on double dates. The first time they were spotted together was at Knott's Berry Farm in Buena Park, California.
A source told Us Weekly that "they were spotted holding hands and being cute with each other."

Immediately, the rumors about their relationship were sparked online with many speculating whether it was just a friendly outing or an actual date-date.
But our suspicions were confirmed when just a few months later, the pair took a trip to the city of love, Paris, with Culkin's goddaughter.

While the couple tends to keep most of their relationship under wraps, they have opened up about their love for each other.
In August 2018, during an episode of the Joe Rogan Experience podcast, Culkin revealed that he wants to start a family with Song saying "I'm gonna make some babies."

He continued: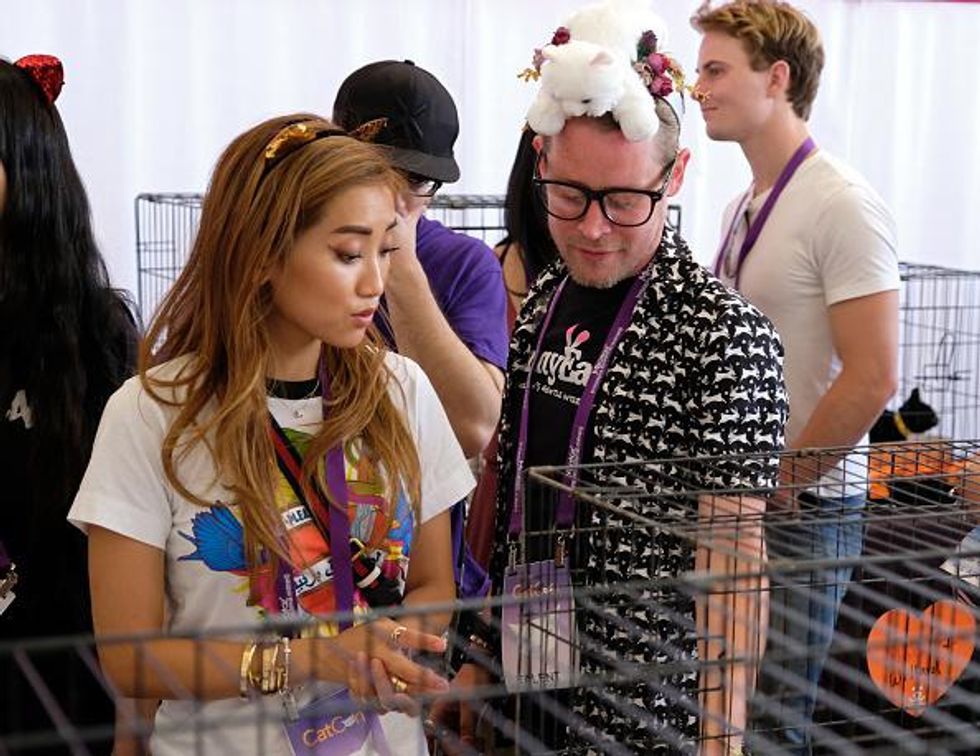 "This one's a good one, so I'm probably going to put some babies in her in a little bit. I mean, we've definitely been practicing."

And now, fast forward 2 years later, and practice clearly makes perfect as the couple has recently welcomed their first child together.
The announcement left us all giddy with excitement.

And while some people just stumbled over the discovery of their favorite childhood actors getting together…
We had moved onto more pressing issues.

What have they called the baby?
Well, let me tell you, it's a name with a very heartwarming reason. Keep scrolling to have a look for yourselves, but first, have a look at some of these unique celebrity baby names and see if Culkin and Song's choice fits in among them…



Friends star Courteney Cox's baby sounds delicious!



Gwyneth Paltrow and Chris Martin also went for a foody option.



You can't expect Beyonce to do things by halves, right?



Busy Phillips took her inspiration from the animal kingdom instead.



Ashlee Simpson and Pete Wentz's kid is so over Brooklyn …



Mariah Carey clearly wishes stardom on her kids!



Gwen Stefani thinks her baby is out of this world!



Cardi B totally went for it with her baby name!



Mike Myers clearly has a favorite day of the week!



Chrissy Teigen and John Legend also took inspo from outer space!



Kourtney Kardashian went for a regal theme.

We literally can't choose the weirdest of Kimye's baby names.

Kylie Jenner's kid did give us one of the most iconic memes of the year, though.



Well, you didn't expect Diplo to go for a conventional name, did you?



Kate Winslet clearly wanted a baby to cuddle with.



George Lucas went for a pretty epic-sounding name.



Madonna played into her own offbeat name with her daughter's.



Toni Braxton paid tribute to everyone's favorite pants material.



Yep, Usher's son is also called Usher. Good lord.




Rob Kardashian & Blac Chyna's baby is certainly dreamier than their current relationship status.



Jason Bateman is clearly a big syrup fan.



Erykah Badu was obviously never going to go for a common name.



Was Josh Holloway tired when he came up with this one?



Fergie is a huge ice-skating fan.



Geri Halliwell (aka Ginger Spice) took the floral name theme to the next level.



Is Alicia Keyes a British prog-rock fan?



Dusty? Are you sure, Adam Levine?



Nicole Richie went for the least glamorous of birds.



Hey, at least David Duchovny went for something accurate.



Michael Jackson's very offbeat choice here.



Spike Lee went with a more practical name.



Khloe Kardashian and Tristan Thompson's baby name is kind of sadly ironic.



Ryan Gosling and Eva Mendes plumped for one of the lesser-known Disney princesses.



Jessica Simpson clearly thought her kid was a winner.



Sam Worthington went more "out of this world" with his choice.



Jena Malone is clearly a poetry and nature fan.



Holly Madison's choice is very kitschy – and colorful.



We hate to admit we find Zooey Deschanel's choice kind of cute.



Really not sure what Jason Lee was going for here.



Miranda Kerr feeling all romantic …



While Alanis Morisette is feeling darker.



You may not think Blake Lively and Ryan Reynolds' choice is too unusual – until you realize that choice was for their daughter…



A pretty cute name for Liv Tyler's offspring.



Rachel Bilson and Hayden Christensen are obviously fans of Sleeping Beauty.



Kelly Rowland opted for something altogether more violent.



Pink opted for another "natural" name …



Was David and Victoria Beckham's kid named after the place he was conceived?



Nicholas Cage paid tribute to his love for Superman by giving his kid Clark Kent's Kryptonite name.



Bob Geldof actually went off-piste with all his kids' names – from Fifi Trixabelle to Pixie.



Oasis singer Liam Gallagher paid tribute to John when naming his son.



Hilary Duff wanted to get fiscal with her baby name.



Richard Gere was apparently inspired by a family name – but we know your mind just goes to the Simpsons…



Kurt Cobain and Courtney Love's child is named after the least glamorous food.



Adam Sandler's baby name brings positivity – or at least, he hopes so!

And finally, we have Macaulay Culkin and Brenda Song's son…
Introducing Dakota Song Culkin!

The name was given to their son in honor of Culkin's late sister who tragically passed away in 2008.
She died in a car accident in Los Angeles.

So the name is pretty special to the couple.
Speaking to Esquire, they are both said to be "overjoyed" with the arrival of their healthy little one.
Congratulations!
For more celebrity news, keep scrolling…