There's something about love, isn't there? The emotional fanfare of finding someone perfect is aspirational.
In spite of many comments to the contrary, plenty of us still seeks out marriage as a confirmation of that commitment. Nowhere is this more highly scrutinized than in the wedding planning process.
One woman from Tennessee decided to eschew tradition for her special day - particularly with her offbeat choice of flower girls.
Instead of the traditional toddler, Lyndsey Rabby opted for two grandmothers, her great grandmother, and her grandmother in law.
These elderly cuties absolutely knocked it out of the park, in one of the most original wedding ceremonies the internet has ever seen.
Finding love is something most of us hope for.
But the searching can make it seem like it's basically an impossibility. It can be a jungle out there, folks!
Dating is no joke.
In fact, romantic life can often just feel like a string of missed opportunities as you search and search for "the one."
Looking for love can be exhausting.
But once you find it, for many of us, it really does make every part of life seem a little bit brighter.
Many people aim for that happy relationship.
Finding the person who's a perfect fit, and that you can stay committed to for a long time, can make it feel like your life is moving in the right direction.
Plus, PDAs are nice.
Having someone to hug and kiss (and who hugs and kisses you right back) is a pretty sweet feeling.
Some couples wish to take their commitment a step further.
Becoming engaged to be married is one way that many choose to express the seriousness of their love for one another.
Many of us have marriage in our life plan.
And for many women in particular, the marriage fantasy is something they spend a lot of time planning for.
But others favor a ... different route.
Going for a more unique wedding is always a sure-fire way to make it a day to remember - and ensures your wedding will be able to stand out from the crowd.
And while many wish to keep the general ceremony traditional ...
There are still fun twists that can spice things up. One simple way to make your wedding a little different? Changing out the flower girls.
The role tends to be held by the youngest (and cutest) girls in the family.
But one bride from Tennessee went quite a different way for her wedding - and instead decided to go for age before beauty.
This is Lyndsey Raby, a bride from Tennessee.
She married her husband last month.
Images from the ceremony are absolutely stunning.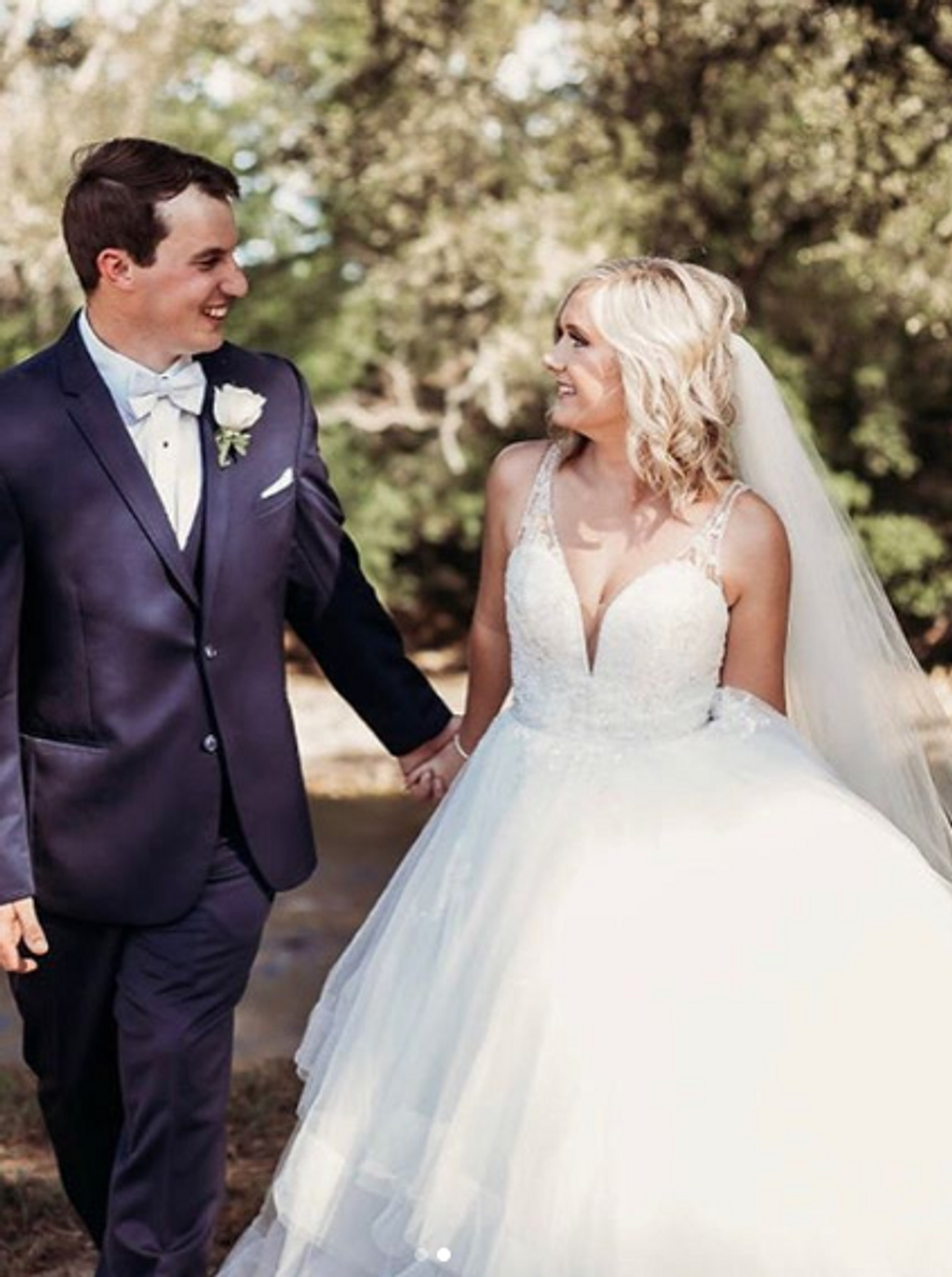 But it was Raby's break from tradition that really helped her big day stand out from the crowd - in a truly heartwarming way.
Instead of opting for the traditional, kiddy flower girls ...
great grandmother, and one of her hubby-to-be's grandmas.
And the images were unbelievably cute.
The photographer absolutely nailed the pictures, too.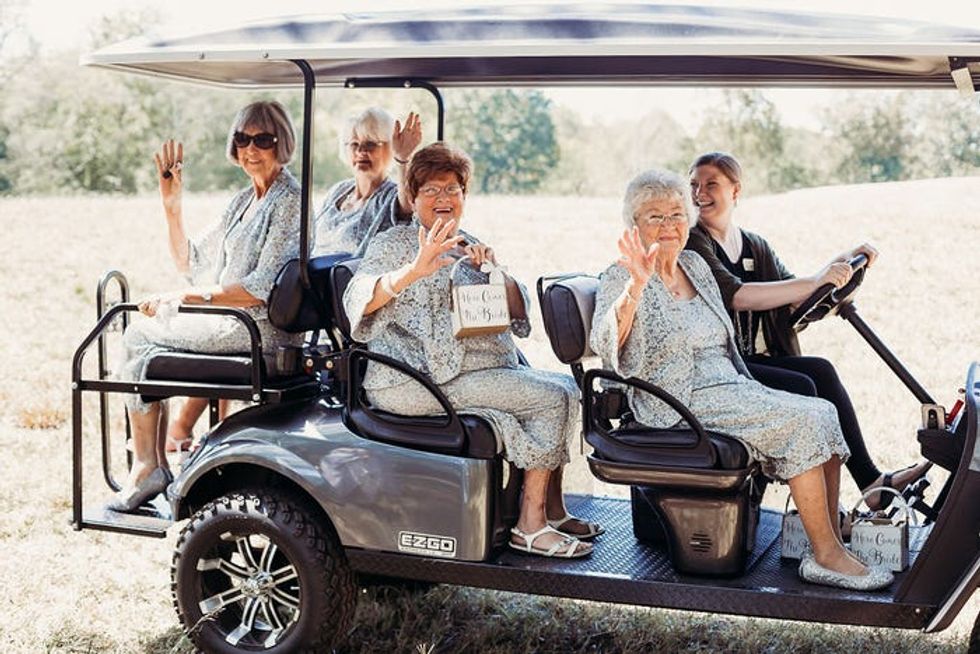 "When Lyndsey told me she was having her grandmothers as her flower girls, I was not expecting the level of sass that these girls brought!" Natalie Caho told
Insider.
"It truly just goes to show that age is just a number."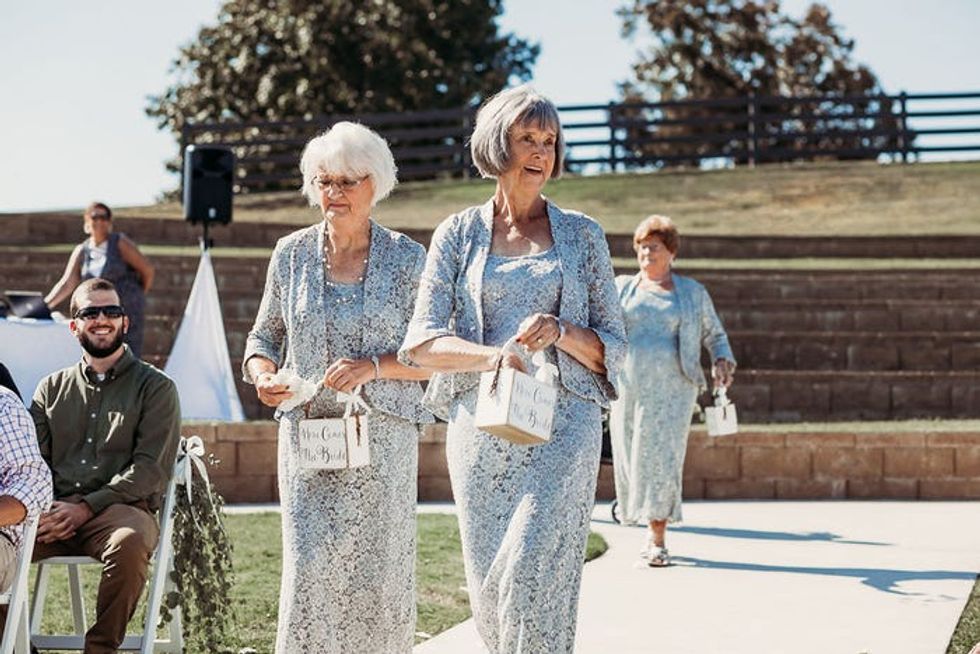 "Their energy all day was that of a little girl who is in the same position and they had so much fun all day being such a big part of Lyndsey's day and sharing the spotlight with her."
And it seemed the bride agreed.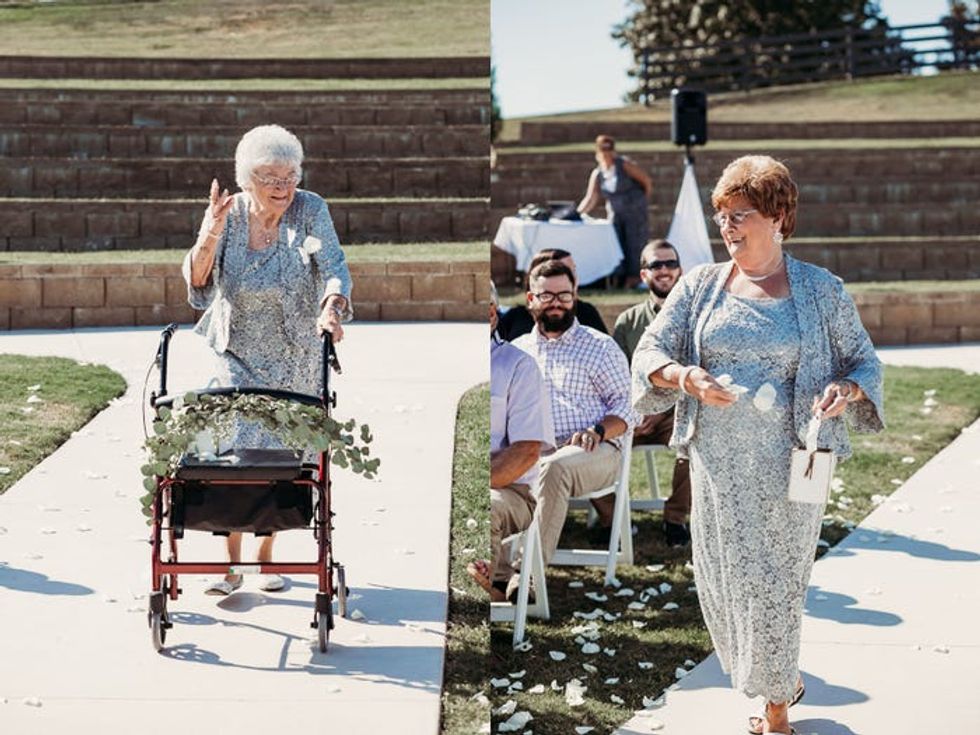 "I've seen a lot of cute flower girls in my day ... but these four gals take the cake," 
Caho wrote on Instagram
The internet is absolutely loving this story.

"I felt so blessed to have them all here so I wanted them to be involved too," Raby told
HuffPost.
Consider our hearts totally full, too.
"It means so much to them and it will mean so much more to you," the bride concluded. And for another story of an offbeat wedding read on - although this one might be a little less heartwarming.