Now, this is something that this red-faced bride won't be forgetting for a very long time...
As any bride can agree...
Their wedding day is one of the most important days of their lives.
But something that's slightly more important?
The wedding dress, of course!
Securing the perfect wedding dress is vital...
Which is what makes shopping for it online so risky... which is what one bride learned very recently.
After receiving her wedding dress in the post, the bride was left unbelievably embarrassed after experiencing the most hilarious mishap...
You just won't believe your eyes when you see it!
But of course, our bride isn't the only one who has learned the consequences of shopping online.
Some of these online wedding dresses are gob-smacking...
It's not easy being green.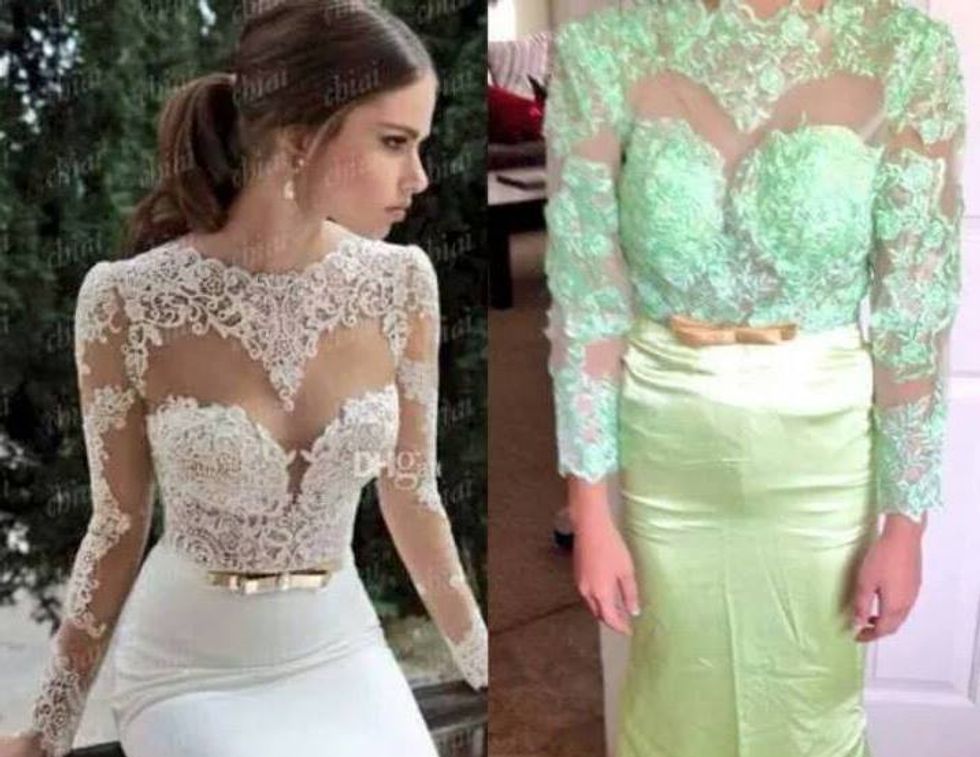 via: Facebook
Something old, something new, something that shouldn't be worn by you.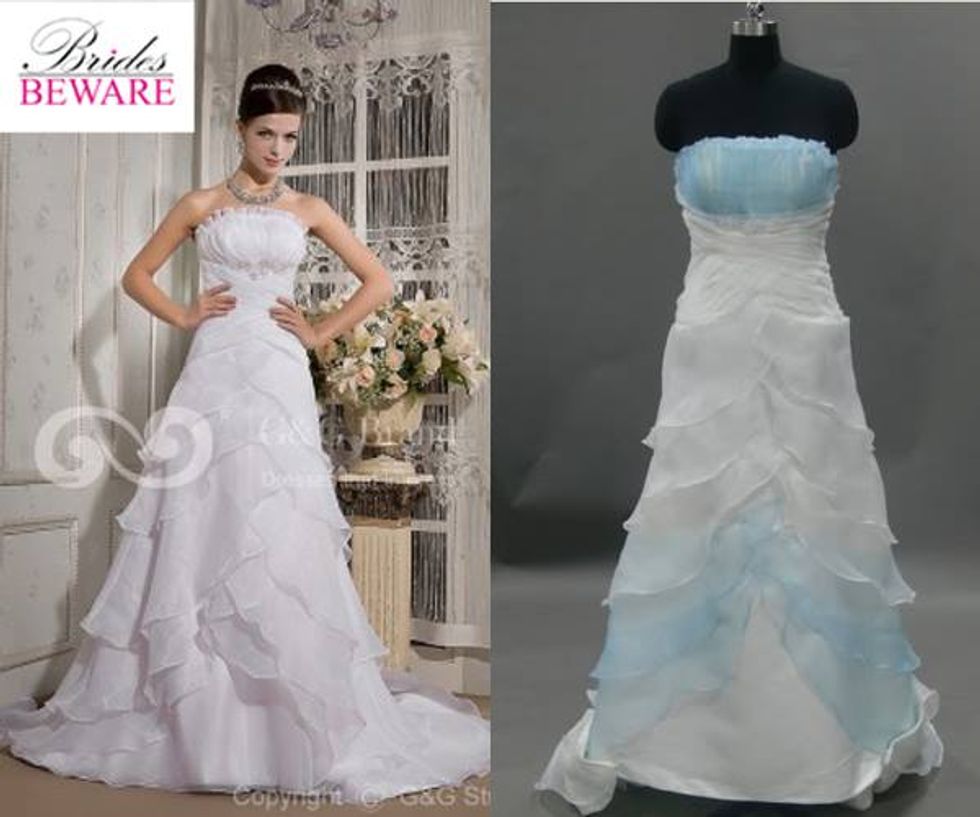 via: Facebook
Maybe save that for the wedding night?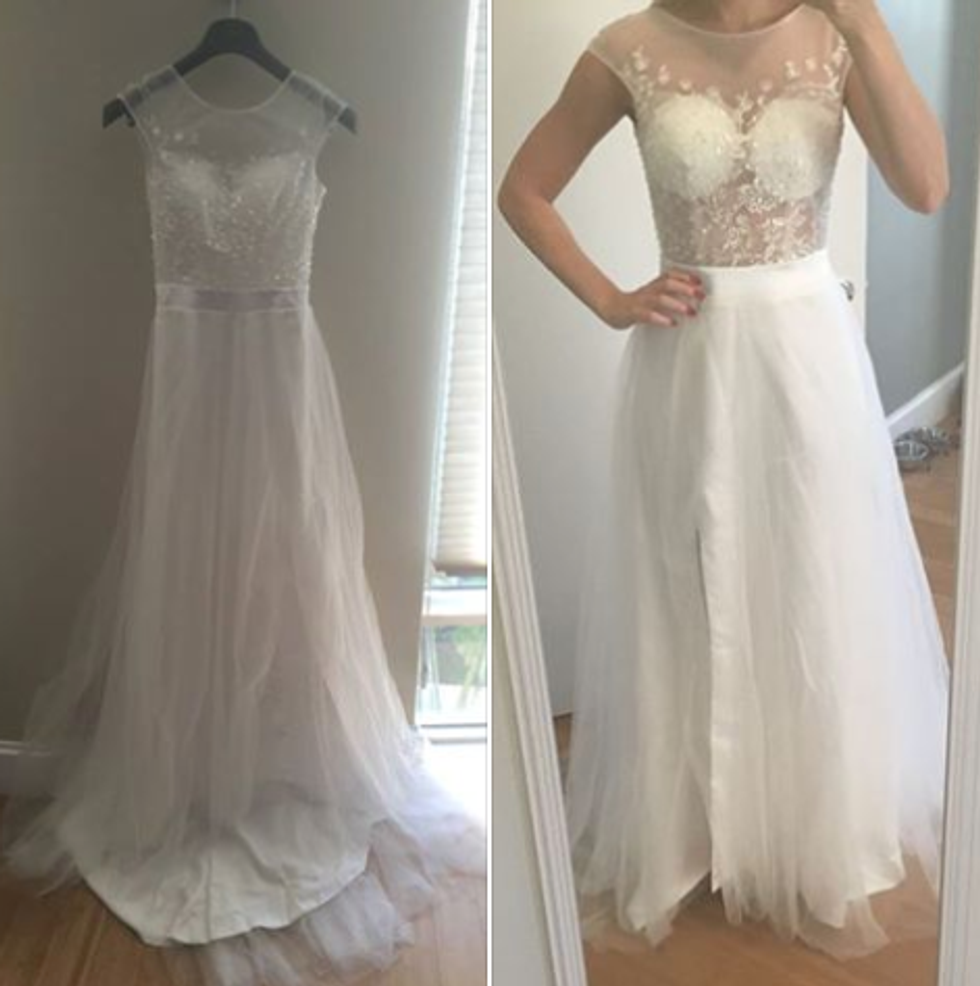 via: Facebook
Is that toilet paper?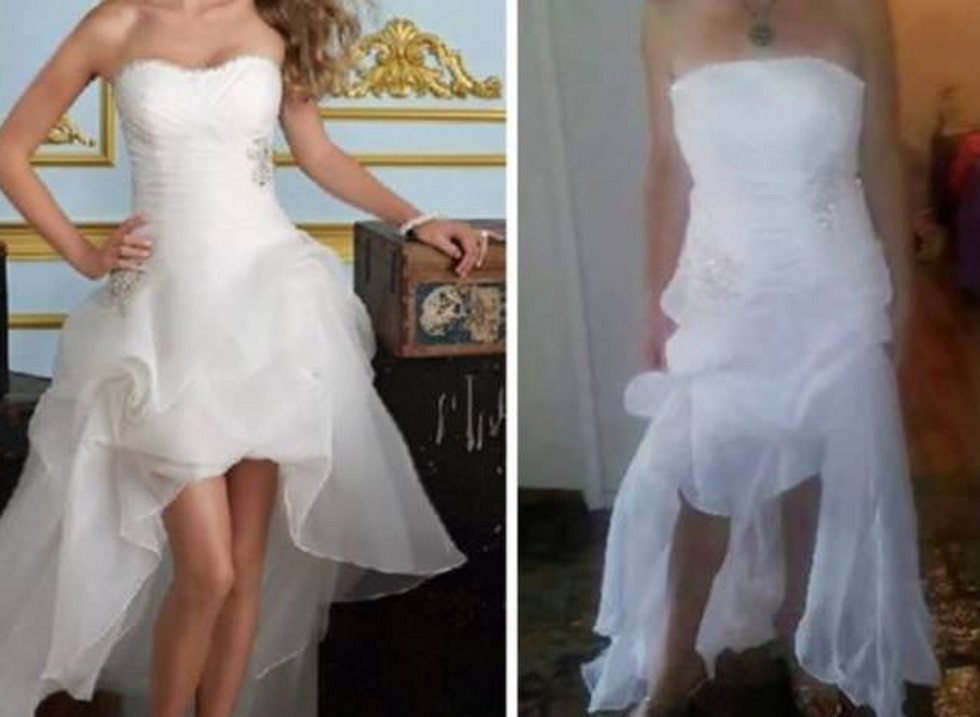 via: Facebook
If a doily was a person...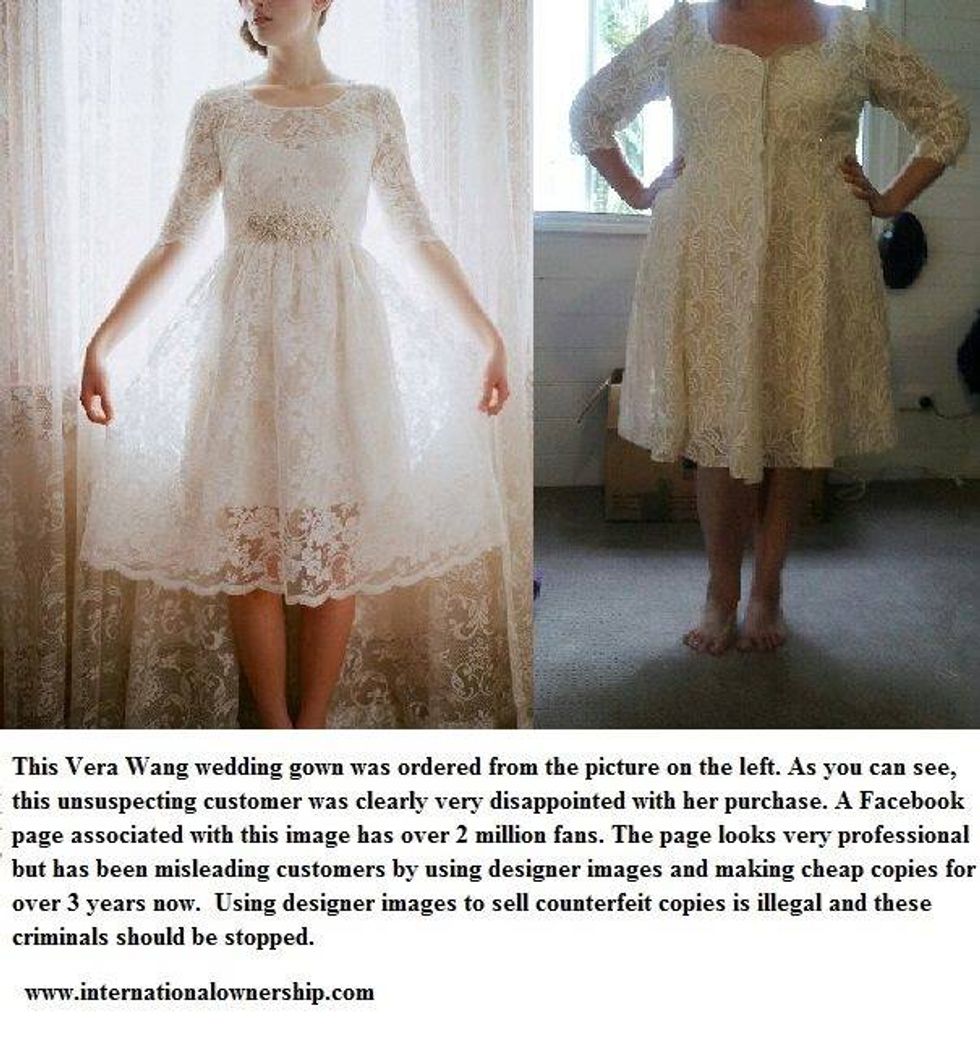 via: Facebook
Is that a wedding dress or a kindergarten dance recital outfit?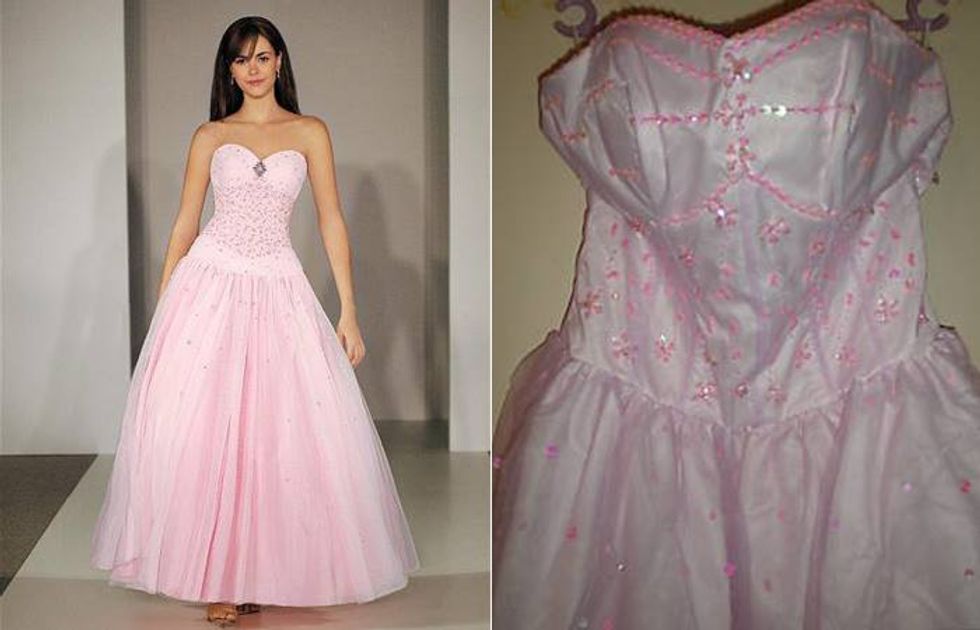 via: Facebook
Not. Even. Close.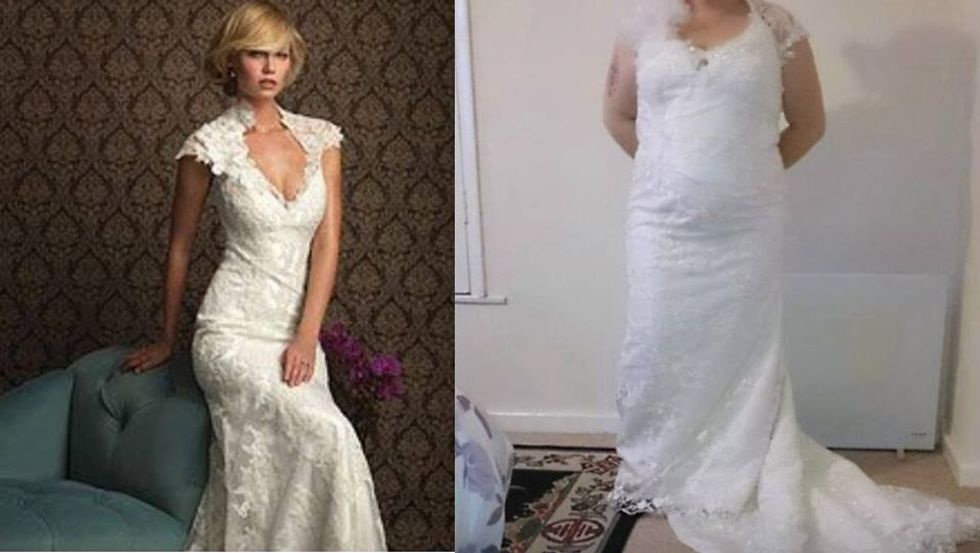 via: Facebook
If you squint REALLY hard...nope, still not even close.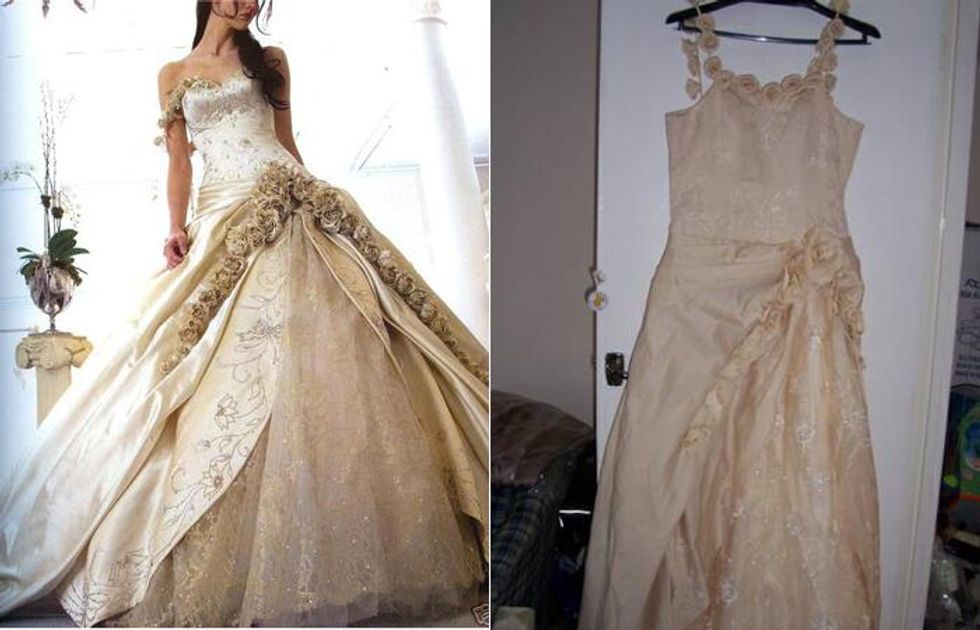 via: Facebook
Well, I guess they're both pink, so there's that.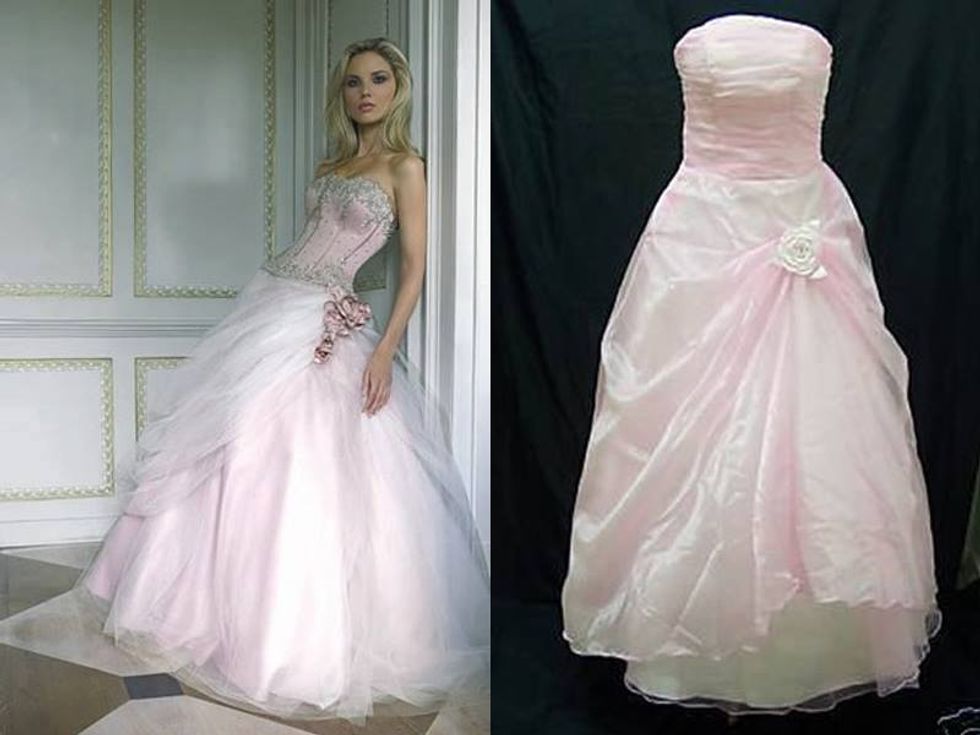 via: Facebook
DIYou're screwed.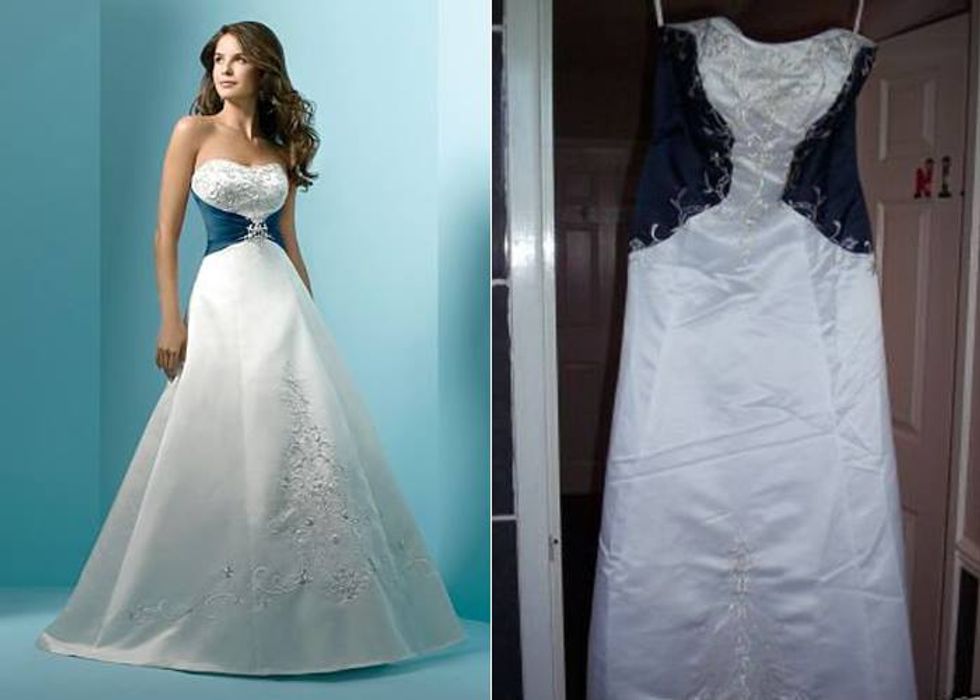 via: Facebook
Everything's not coming up roses here.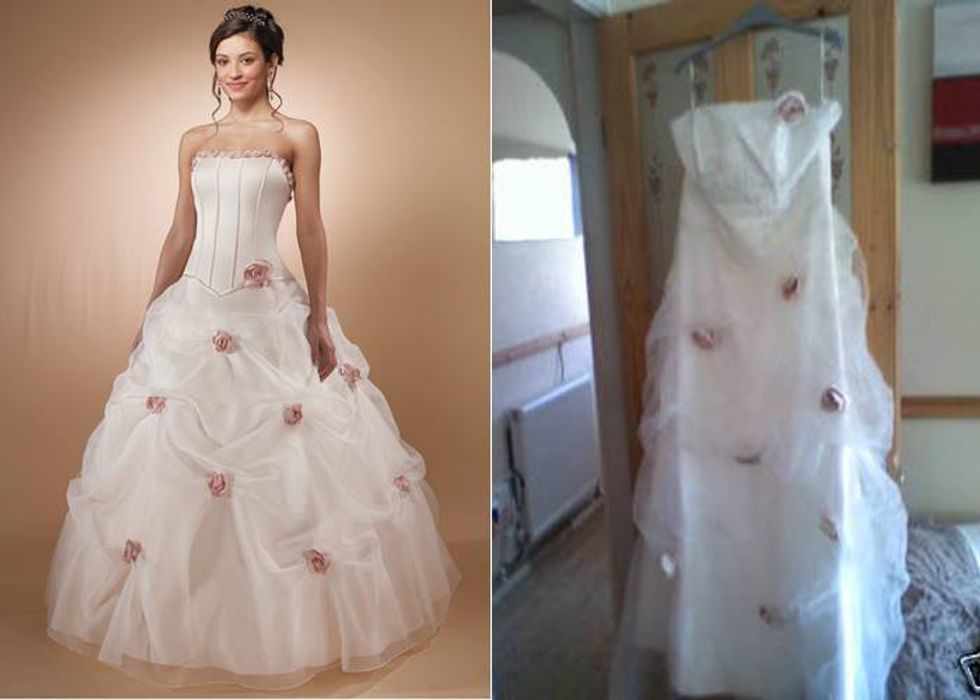 via: Facebook
Which one of these is not like the other?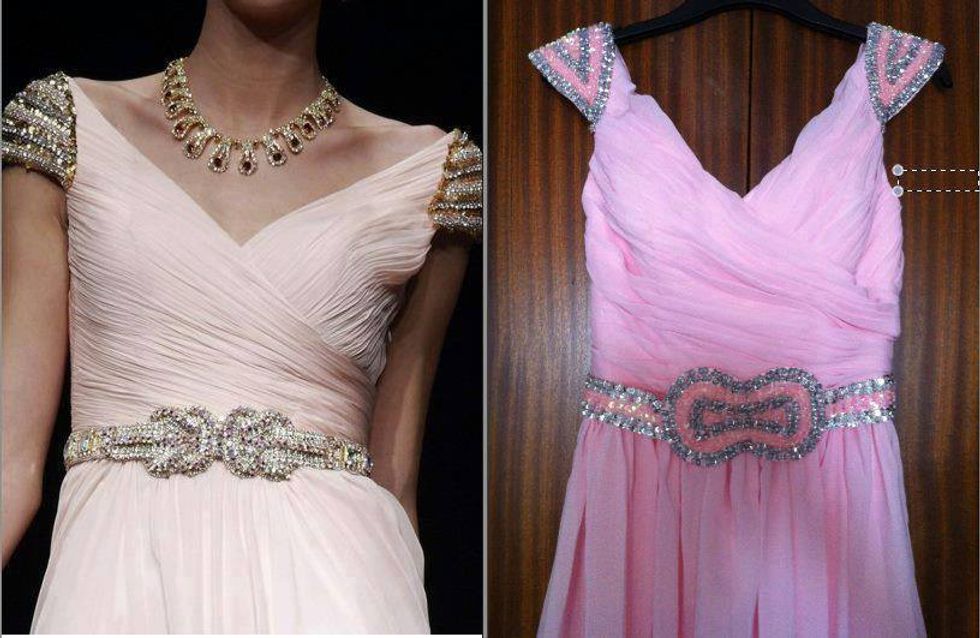 via: Facebook
When mummies attack.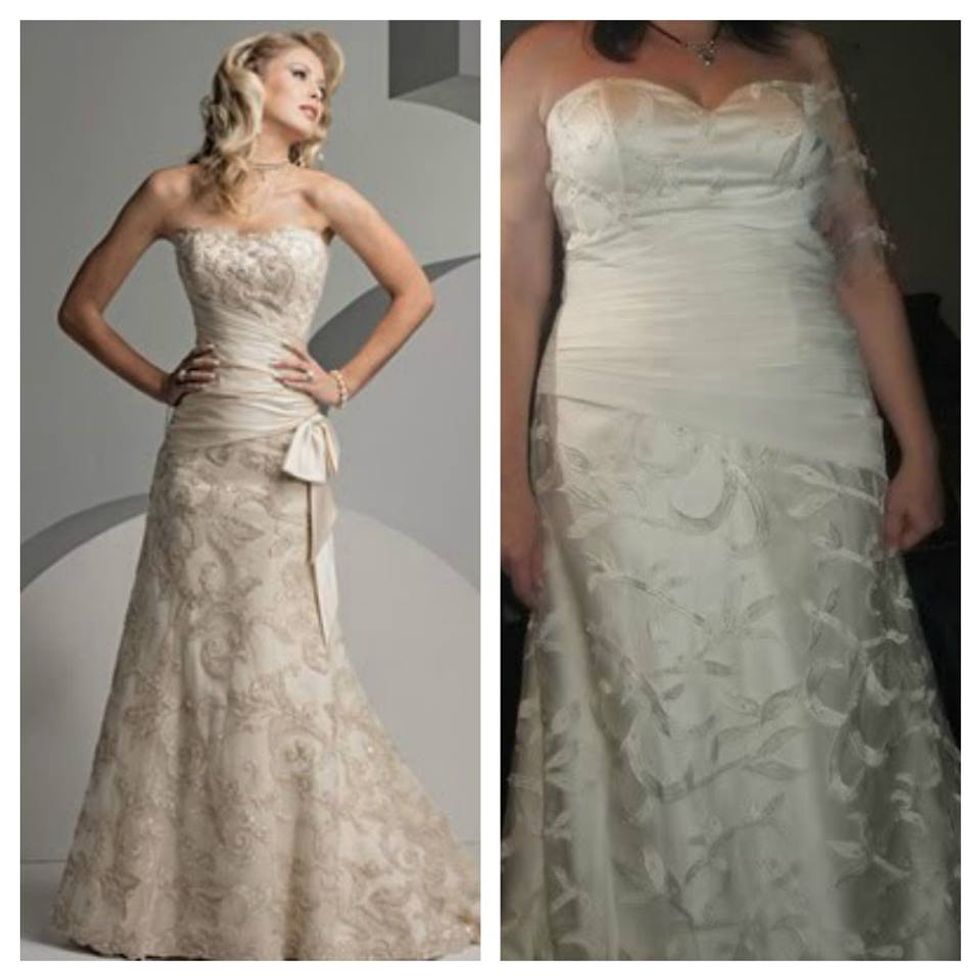 via: Facebook
Not the breast idea.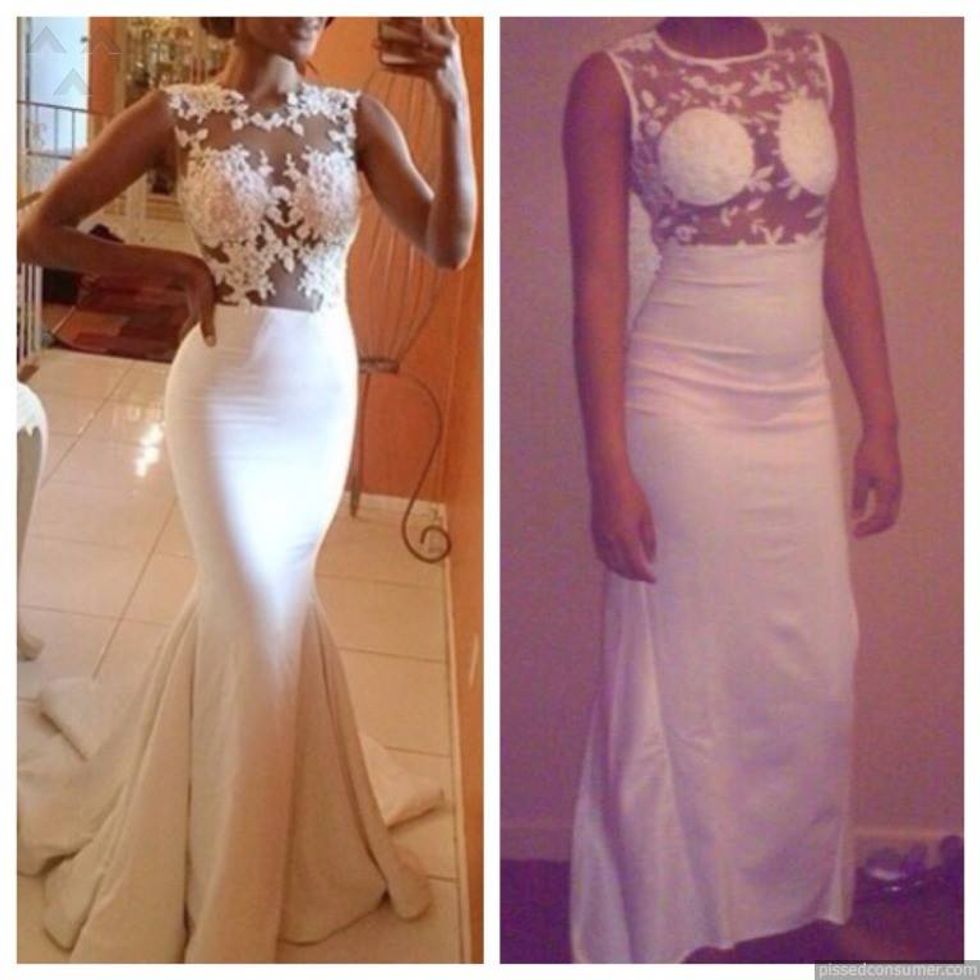 via: Facebook
But as for the most recent online bridal mishap?
Well, the bride's silly mistake has had the entire internet laughing!
"Two weeks ago my wedding dress came in."
"I was really upset about the looks of it and sent an angry email to the company wanting to return it."
"I took pictures of me in the dress telling them it looked nothing like what I had ordered."
"Well, today I received this response from the company 'you put the dress on inside out, please put it on the right way.'"
"Who knew that they shipped wedding dresses inside out?"
"The dress actually turned out beautiful."
"Sometimes it doesn't matter how much school we put behind us."
"We're still going to lack common sense, like how to put clothes on properly."
"They probably didn't appreciate my angry email, this post is the least I could do to thank them for "fixing" the problem (me, the problem was me)."
Want more online dress fails? Scroll on ...