When it comes to organizing a wedding, it's highly unlikely that everything will go completely smoothly and as according to plan.
It's a stressful and nerve-wracking process to plan the perfect wedding, but it's all worth it on the big happy day when everyone is having a great time... right? 
Welllll....
Read on to find out about how one bride's nightmare became a reality on her special day...
A wedding is one of the biggest days of a person's life.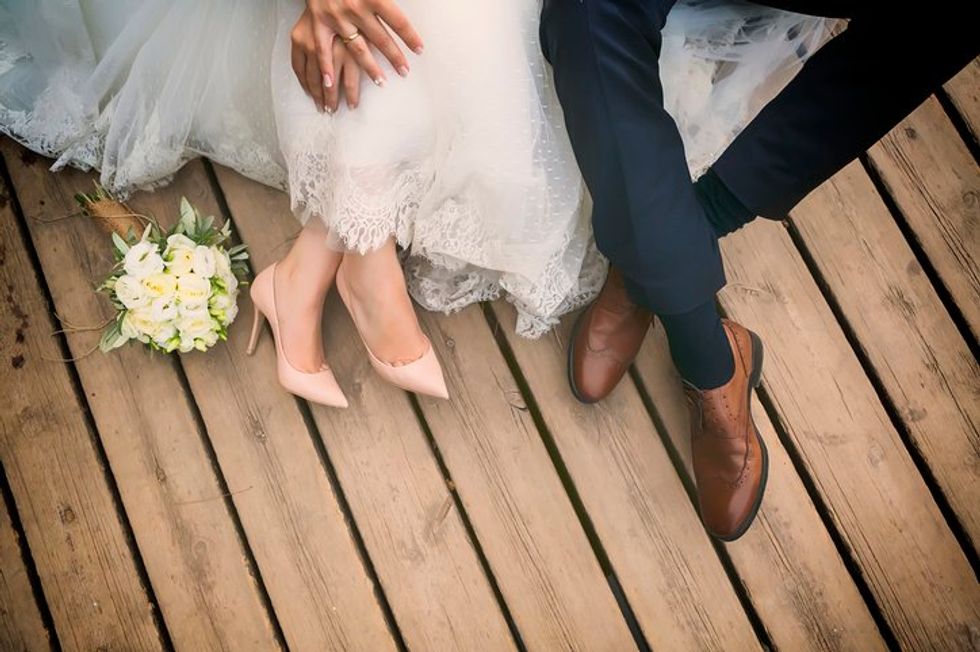 via: Getty Images
So it just
has to be
perfect. And I'm talking about every single tiny detail. Nothing must be out of place and everything must go to plan. Well, that's how the majority of people feel about their big day, anyway!
Getting married is something truly special.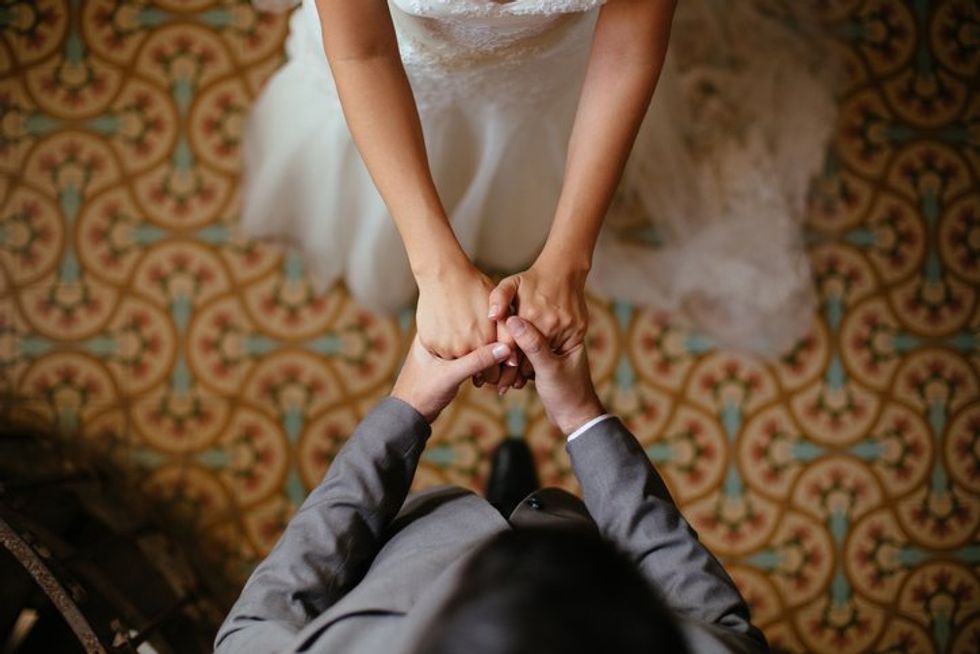 via: Getty Images
A wedding day signifies the love and commitment between a couple, so it's only natural for the happy couple to want their day to be one to remember.
Who doesn't love a good wedding party?
Most importantly, everyone just wants a damn good time at a wedding. Bottomless mimosas, anyone?
So when this intricately planned event doesn't quite go to plan...
It results in a pretty stressful turn of events... at least one member of the bride squad will have a complete meltdown.
Turns out, having children at weddings isn't always a good thing.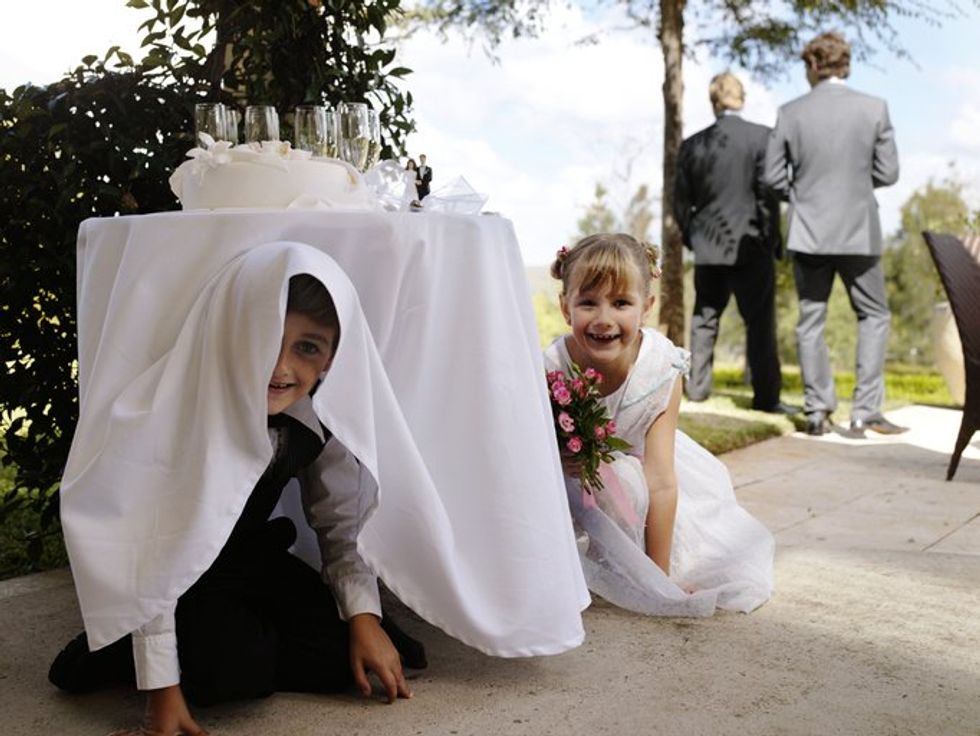 via: Getty Images
Some couples feel it necessary to un-invite all children to their wedding day. This isn't instantly a bad thing, for instance, some couples may have families with no children, or some may feel it more appropriate for an adult-only environment.
So before anyone jumps to conclusions...
Not wanting children at your wedding certainly doesn't make you a bad person as long as you go about it in the right way. Some couples would just prefer their big day to be adults only, and it's important for others to respect that.
The issue of having children at a wedding became a tough reality for this one bride.
The bride, who remained anonymous on Reddit to share her story, tied the knot with her husband last year at their child-free wedding.
The couple had been planning their big day for 2 years.
The bride explained on Reddit that she and her fiancee got engaged in September 2016, and their wedding day was June the 1st of this year - meaning a hell of a lot of planning had gone into this wedding.
One rule was made very clear...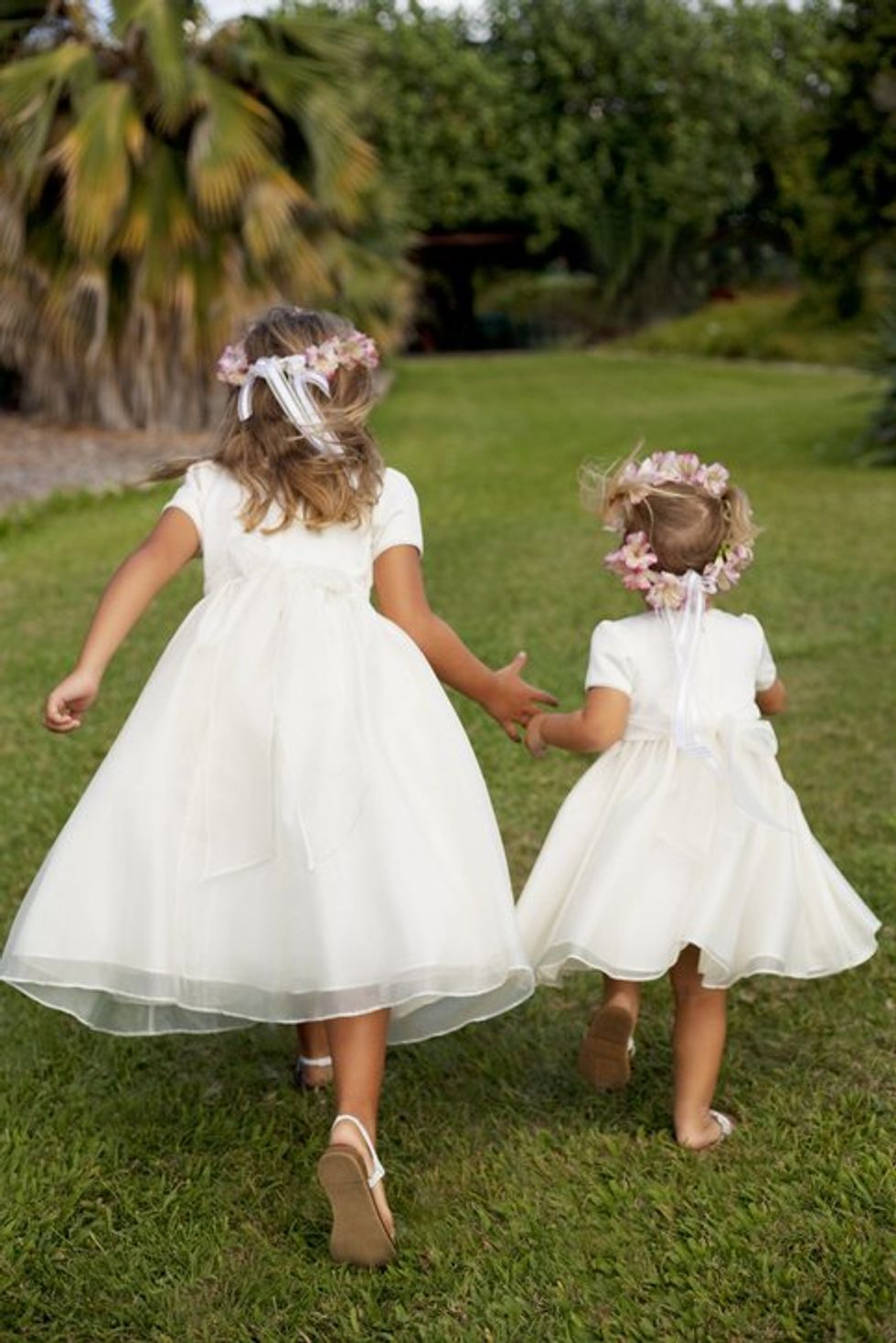 via: Getty Images
Throughout their 2 year engagement, the bride and her fiancee made it very clear to their guests that they wished it to be a child-free wedding. The only exceptions were for the bride's niece and nephew, who would be flower girl and ring bearer, who were aged 6 and 10 years old.
Everything seemed to be going well...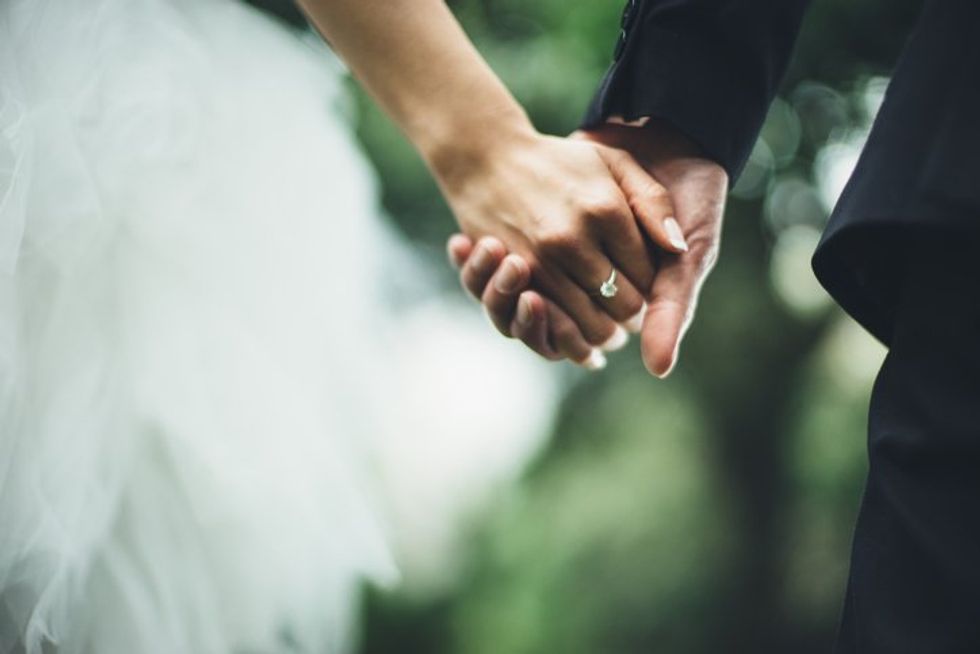 via: Getty Images
The special day arrived, and it started off as magical as anyone would hope. Until the middle of the ceremony, when the bride's ears pricked at the sound of a baby crying.
Turns out, the flower girl and ring bearer weren't the only kids at the wedding...
The bride went on to explain on Reddit that, as it turns out, her husband's cousin had brought her two children who were 1 and 3 years old... without even consulting the couple first.
And there's a back story to this cousin...
The angry bride went on to explain that her husband's cousin has "been rude" to her ever since they first met. She went on to write: "She got me K-cups as a gift for Christmas when the whole family knows I don't drink coffee. She left my name off the Christmas card that she has mailed to us the last 4 Christmases. Makes every attempt to ignore us at family functions."
The wedding reception was held at a casino.
"We made it very clear that we didn't want kids at the wedding," she wrote. "In fact, the wedding reception was at a casino and kids couldn't come."
The bride was slightly stuck on how to handle the situation.
"Am I in the wrong for being mad at them for bringing their kids? They didn't even ask us if they could, they just showed up with them," she asked Reddit. "Anything I could do now about the situation? Let them know we are super pissed or drop it?"
It didn't take long for the people of Reddit to voice their opinions.
The anonymous bride received a ton of advice. One user commented, "Eh, you certainly are in the right to be annoyed, it was very rude. But it sounds like she did this intentionally to be rude and get under your skin. I don't think it's worth saying anything."
One user didn't hold back...
"Not at all, you have every right to be pissed at them. I would have kicked them out, personally.." they wrote in a savage, yet honest, manner.
The bride found a flood of support coming her way.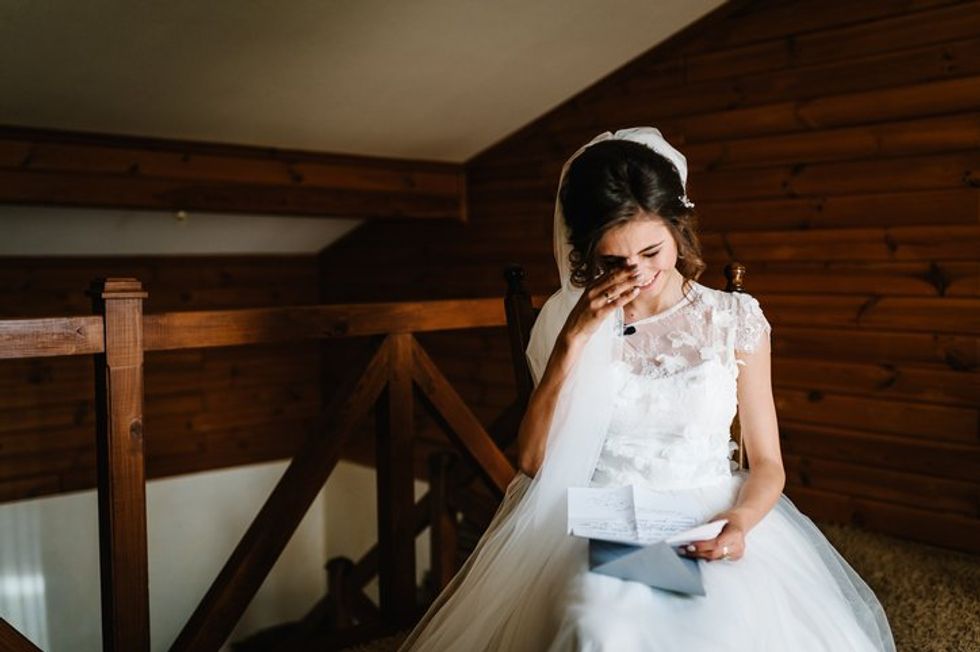 via: Getty Images
"I wish more people understood rules of invitation etiquette: An invite may not state "adult-only event," for example, but those who are invited are named on the invitation. Those who are not invited are not named. If your children are not named on an invitation, they are not invited, and you should have enough respect for the couple who thought of you in inviting you to their event (and are paying for guests' attendance) to get a sitter or simply RSVP that you cannot come if you are unable to imagine going anywhere without your children."
Other users shared similar stories...
bridesmaid ended up bringing her baby, despite the bride making it clear that it was adult-only: "I made it very clear that I did not want children at the wedding and she waited until the day before I was leaving to travel to our venue to tell me that she had never been comfortable with leaving the baby with her mom and so she was going to come with the baby."
This little incident ruined an entire friendship.
The anonymous user went on to write, "I have nothing against someone to not be comfortable leaving their baby, but please communicate that to me!" "She ended up being late to get ready, late to the venue, we had to postpone pictures to wait for her to get there, I didn't see her at all during the reception and she left early... to this day, she will not admit any fault in the situation and sadly we are no longer friends."
While the majority of the comments were supportive...
With the internet being the internet, there were also comments of a much harsher nature, of course. One user wrote, "Then it's not a childless wedding... Either you're concerned about kids crying and ruining the adult theme going on or you aren't. Having some kids there is countering any argument you could make for a childless event." Ouch.
At the end of the day, a wedding is all about the couple themselves...
Weddings are an important occasion for any couple, and, if they choose to not have children present during the ceremony or the evening party, then so be it. Families and friends need to respect the wishes of their loved ones, even if that means hiring a baby sitter for the evening... Read the full thread on
Reddit here...