Getting married is, for some people, one of life's important milestones.
What better way to celebrate the fact that someone wants to share the rest of their life with you than announcing the news with all of your friends and family on social media?
One lady did just that, but the media storm that ensued was nothing to do with celebrating the engagement itself. Join me as I take you on a journey through a series of truly horrible engagement photos.
There are a lot of engagement pic fails out there.
general engagement fails.
"Let's just be friends..."
Ah, the age-old trick of proposing in a public place because she can't say no in front of a thousand witnesses... It doesn't always pay off. We get that the engagement itself might spark a few problems like these ones, but the engagement pictures, well, what could go wrong?
There was once a time in which we posted without thinking.
But, now, all of our pics are perfectly choreographed; there are all kinds of things to consider: lighting, background noise, you know... general "aesthetic."
"Wait, move that stuff off the table!"
"We don't want people to think we live in clutter!"
"No, take another one!"
"You got my bad side!"
With all the effort that goes into taking a regular pic, an engagement shot must take serious planning.
If a photo of your breakfast can tell the world exactly what kind of person you are, the photo that you use to announce your engagement must carry a lot more weight. But we ultimately have control over the pictures that we post, so why are there so many bad engagement photos out there?
There's no denying that this couple is committed.
Have these guys ever met before?
When your fiancee doesn't like having his photo taken.
Nothing quite says love quite like superimposing your kissing faces on a hay bale.
So is this couple getting married, or breaking up?
Another engagement pic has surfaced this week and it's clear that, unlike all of those guys, this lady didn't choreograph her shot at all.
Personally, I kind of think that there's something cool about the lack of care taken in this particular engagement pic. Whoever the mystery lady is, she certainly doesn't give a damn.
Maybe we all ought to take a leaf out of her book?
Well, maybe I wouldn't go that far... I must admit, the photo does turn my iron stomach, and the amount of gagging that this picture roused in the office today says it all.
See for yourself.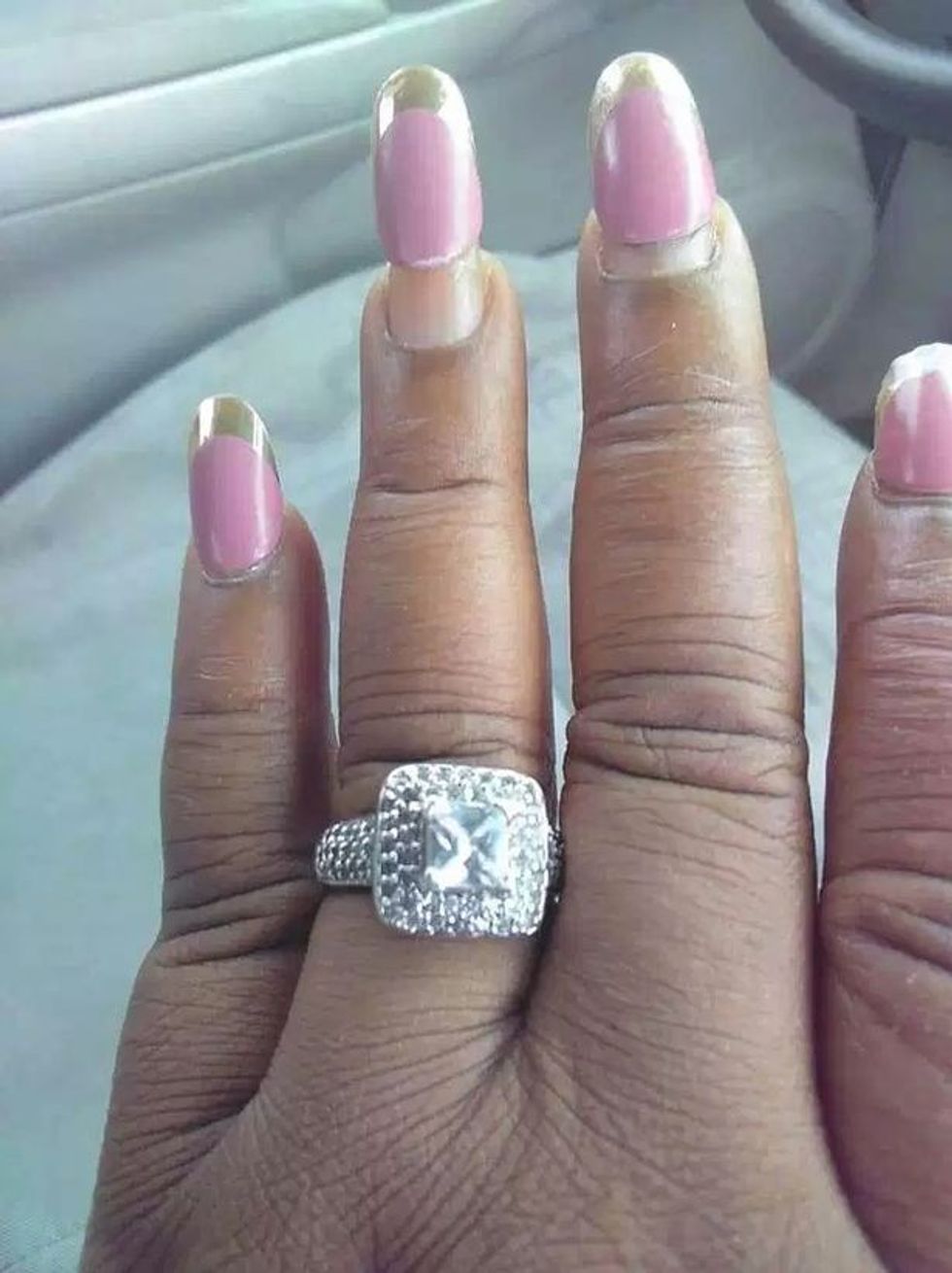 There's something pretty toe-curling about those nails isn't there?
Acrylic nails kind of gross me out anyway.
In the same way that nails scraping against chalkboards sends a shiver down some people's spines, or ripping cotton wool in half rubs some people up the wrong way, long, fake nails just don't sit right with me.
After the original photo was posted, it was quickly picked up by Facebook shaming pages.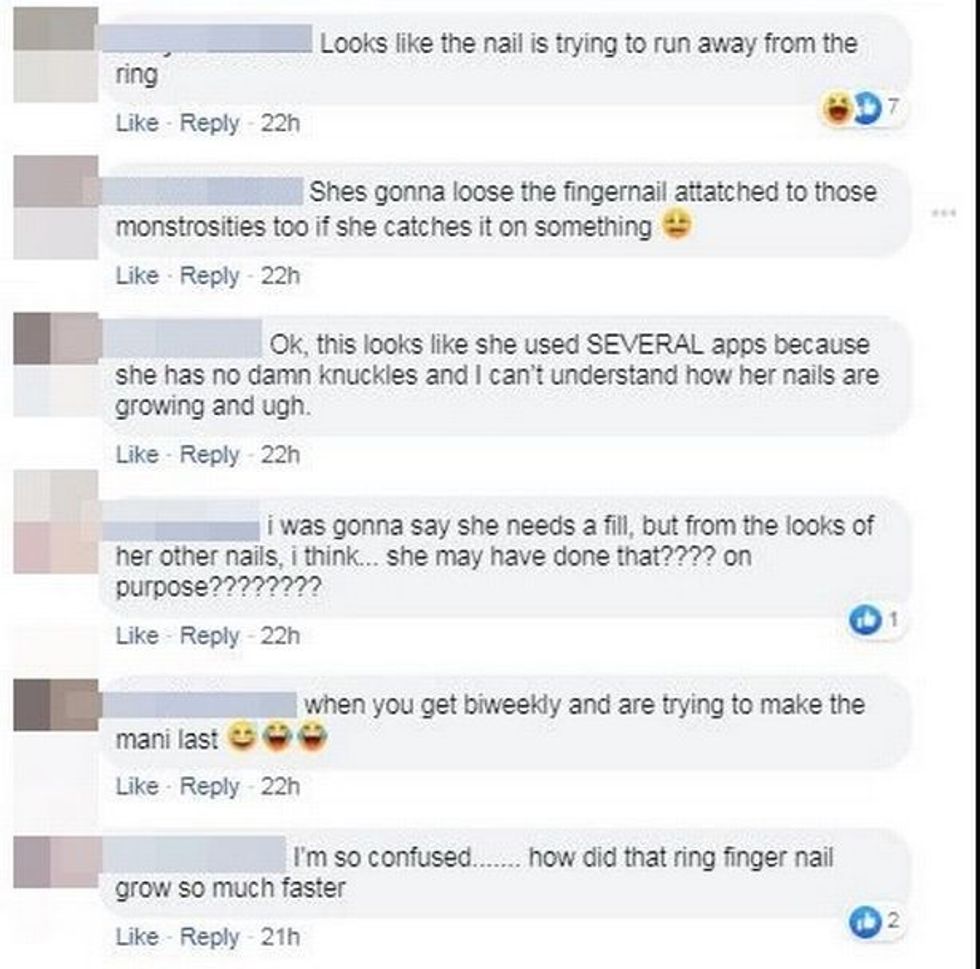 As much as I'm not one to encourage online malice, I can understand why this particular image has turned a few heads. If you're not 
quite
done with engagement stories just yet, check out this lady's super minimal choice of ring that received 
a lot
of attention online. Read on for the cruelest roasts.