The United Kingdom is known for many things: The Royal Family, its nation-wide obsession with tea, the terrible weather... the list is endless!
But one thing that it certainly isn't known for is exotic birds. The birds that reside within the UK are far from exotic; I'd say that it's the pigeons that make up the majority of Britain's population...
So one can only imagine a Brit's shock to spot a rather exotic looking bird wandering around on the highway.
But there was a rather smelly explanation behind the exotic-looking bird. Read on to find out about the bird's unfortunate little mishap that gifted it with its bright orange feathers...
The UK is home to all kinds of birds.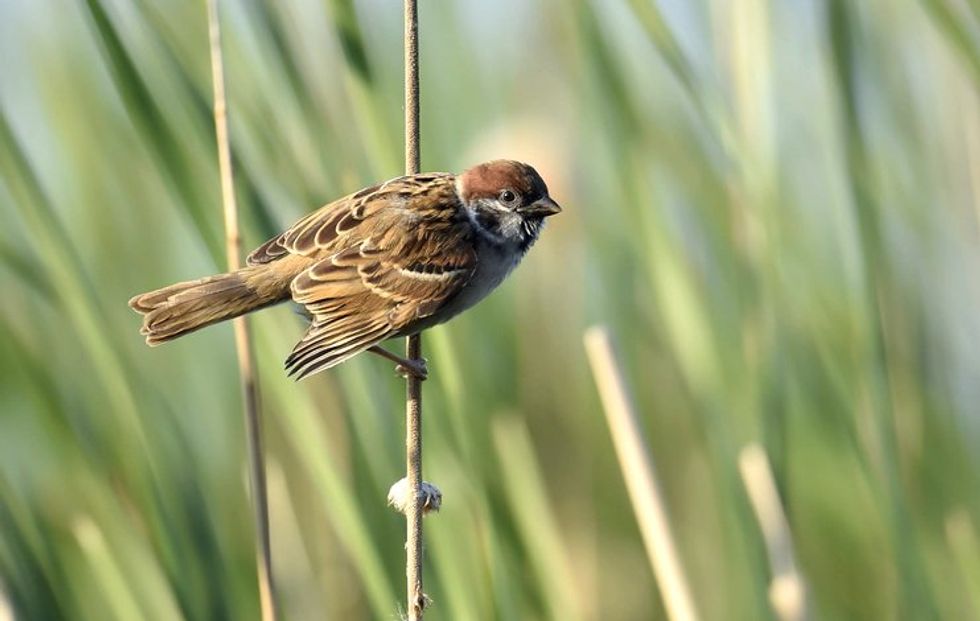 via: Getty Images
And they all have something in common: they all look pretty mediocre. Forget extravagant feathers and bright colours, the most common species of bird in the UK share the grey-black-brown color variety.
The UK holds around 574 species of bird.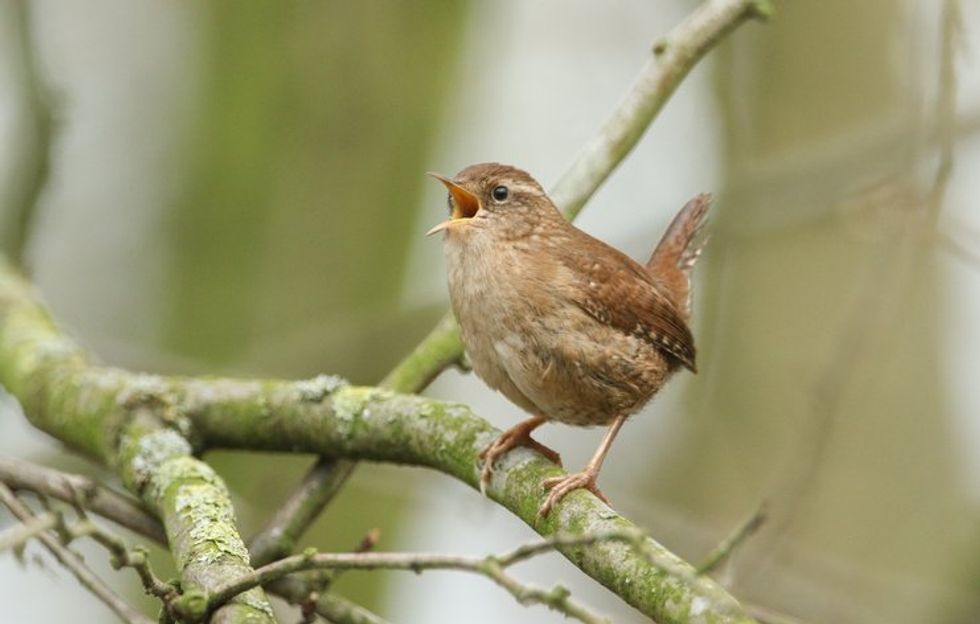 via: Getty Images
The most common bird in the UK is the wren. Following this species, there are also crows, magpies, blackbirds, sparrows, woodpigeons, and starlings.
Now that's a lot of birds.
Birds are a vital part of Britain's wildlife community, and it's safe to say that the UK is no stranger to flocks of birds, big or small.
Color isn't everything!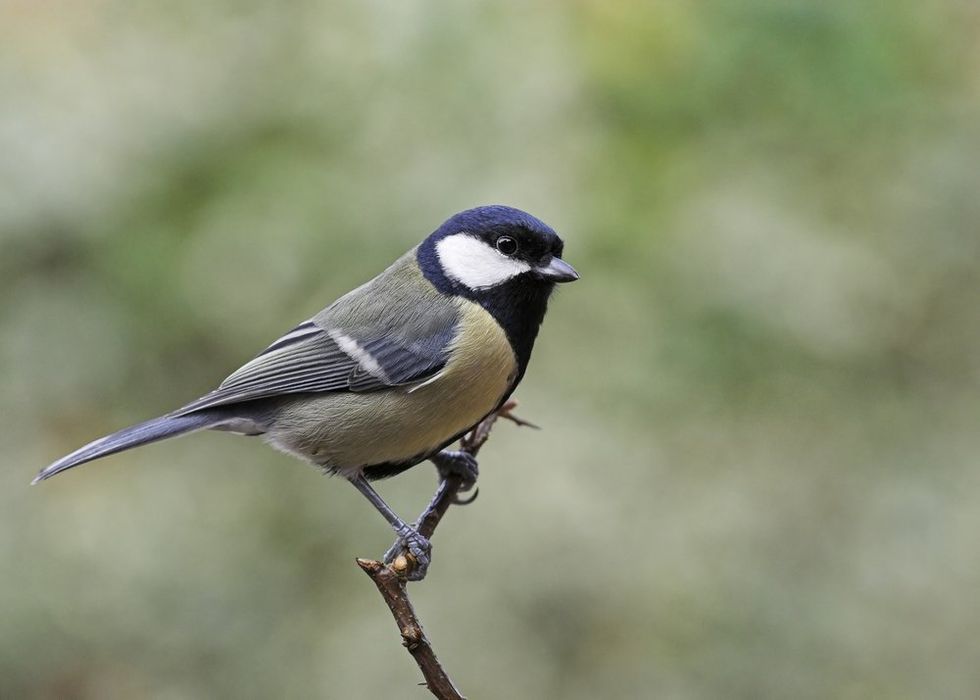 via: Shutterstock
Despite their lack of tropical colors, the UK is a nation known for loving their birds, no matter their shape, size or color; and it is most certainly home to some beautiful varieties.
Bird watching is a popular activity in the UK.
via: Getty Images
This recreational activity is most popular amongst retired folk who enjoy spending time in the countryside and wooded areas spotting their favorite species of bird.
Birdwatching isn't popular on the highway, however.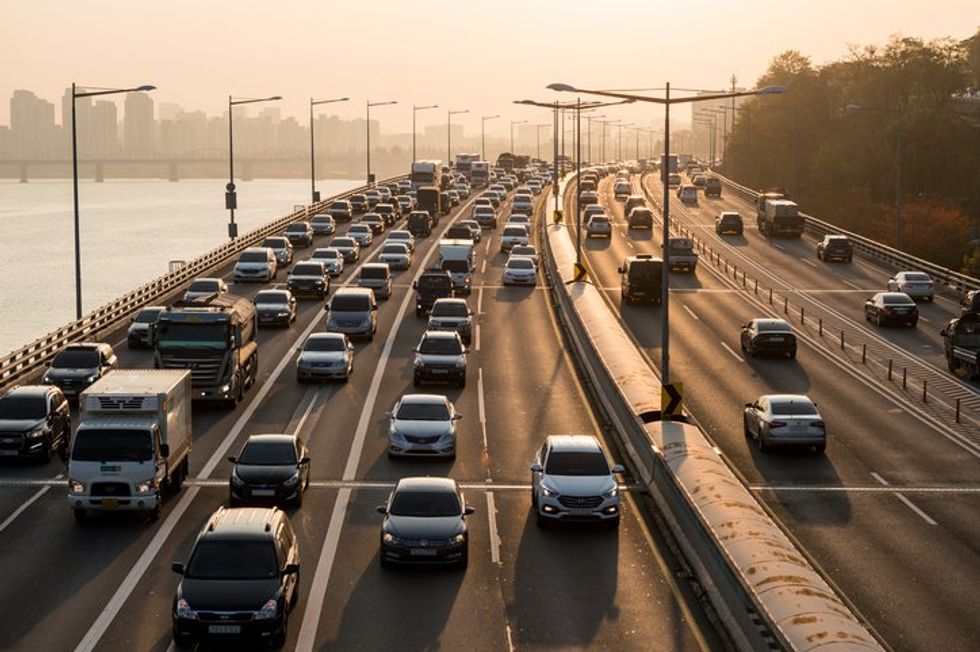 via: Getty Images
One would not expect to find a bird on the highway, or in any heavily populated, concrete areas with lots of noise and congestion.
The exotic bird was spotted wandering along the A41 motorway.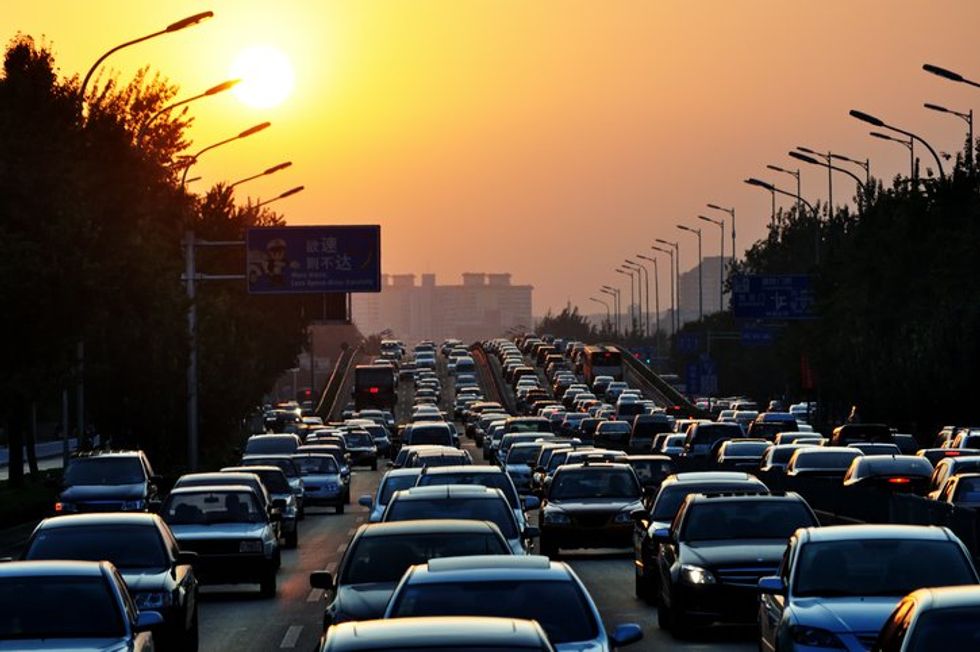 via: Getty Images
Passers-by spotted the bird waddling by itself on the A41, somewhere near a town called Aylesbury. Motorists were stunned by the bird's vibrant color and were also a bit puzzled as to why it wasn't flying and was walking so close to the busy road. A couple picked up the bird and took it to the nearest veterinary hospital, which is where the hilarious discovery was made.
Even the vets were stumped at first...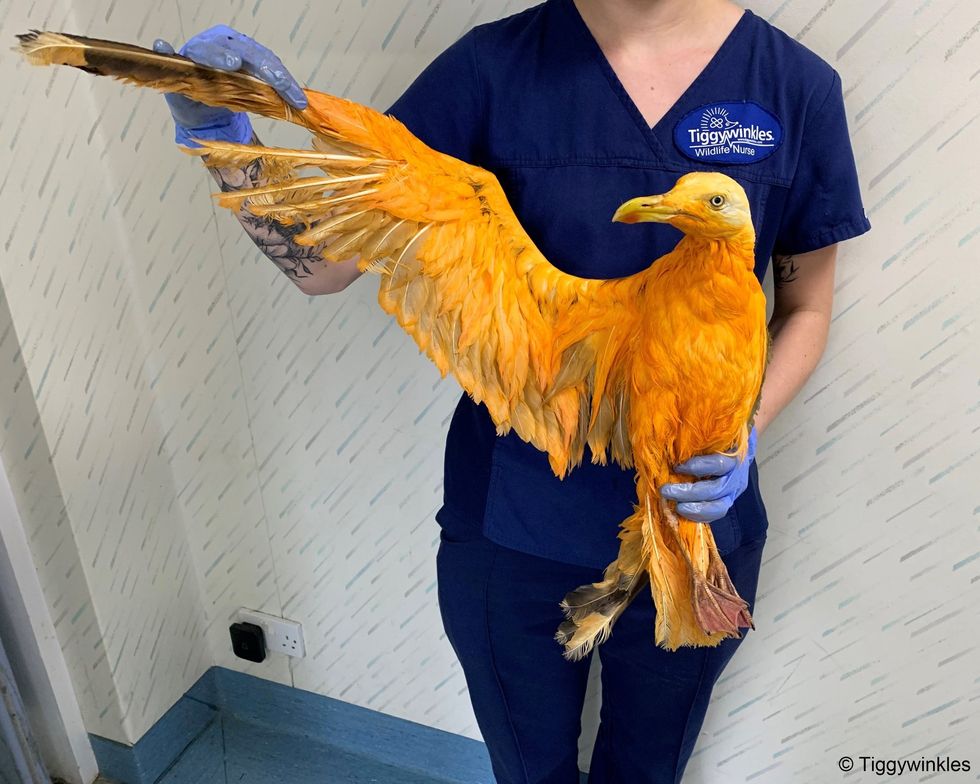 via: Facebook
Tiggywinkles Wildlife Hospital is on hand 27/7 to care for the UK's sick and abandoned wildlife. The seemingly tropical bird was brought into the professionals at Tiggywinkles, and even the vets had never seen anything quite like it.
But after a close inspection...
The vets were soon to discover the origins of this exotic bird.
It was indeed, just a seagull...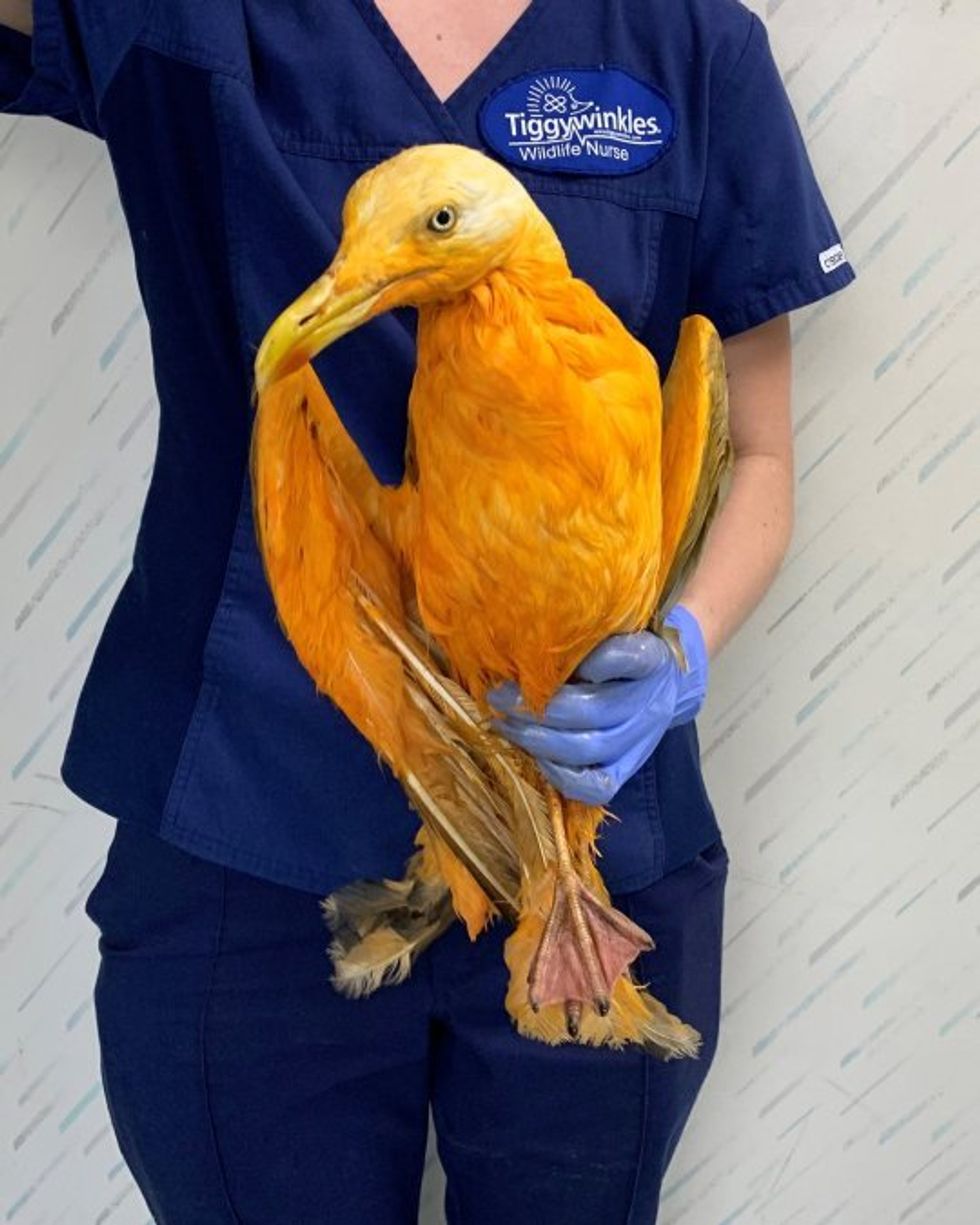 via: Facebook
The herring gull that was found waddling around the A41 wasn't lost on its way home back to a sunny country, it had simply fallen into a vat of turmeric or curry sauce and, thankfully, the seagull was in good health. "We have no idea how he got into this predicament but thankfully, apart from the vibrant color and pungent smell, he was healthy," Tiggywinkles Hospital wrote on their
Facebook page.
The bird was given a unique nickname by staff at Tiggywinkles...
The gull was christened "Vinny," as a quirky little reference to the famous Vindaloo curry. You must admit, it is pretty funny...
The gull was in desperate need of a bath...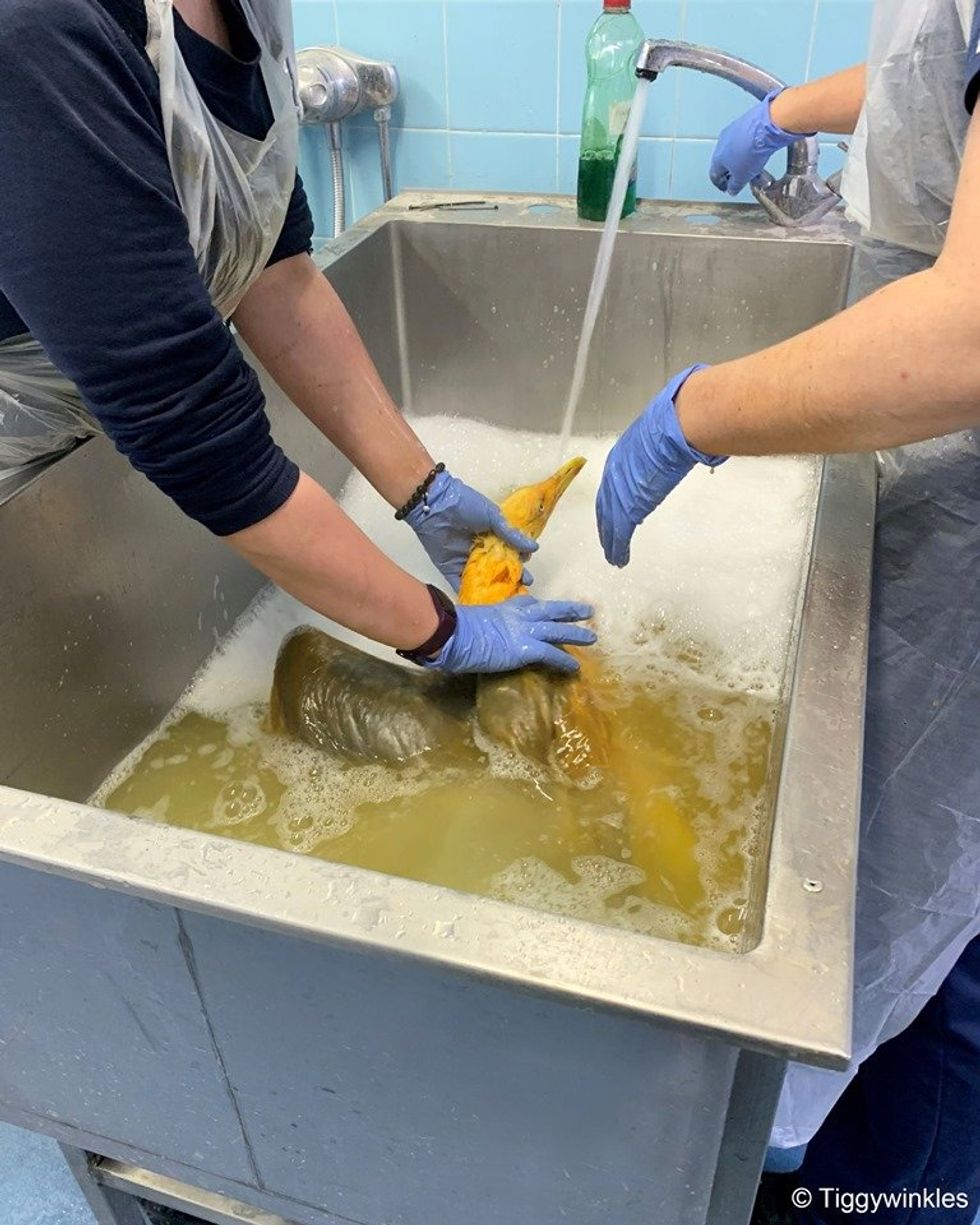 via: Facebook
The veterinary team went ahead and bathed Vinny in an attempt to remove the vivid orange color from his original white and grey feathers. Writing on their Facebook page, the hospital said: "He managed to cover them in curry water, but eventually did let us scrub him clean."
Despite Vinny not being too happy about his bath...
via: Facebook
The fairy liquid scrub seemed to do the job in getting most of the color out of his feathers, but, as can be seen from the gull's expression, he's
not impressed...
Vinny's looking like he is back to his good old self...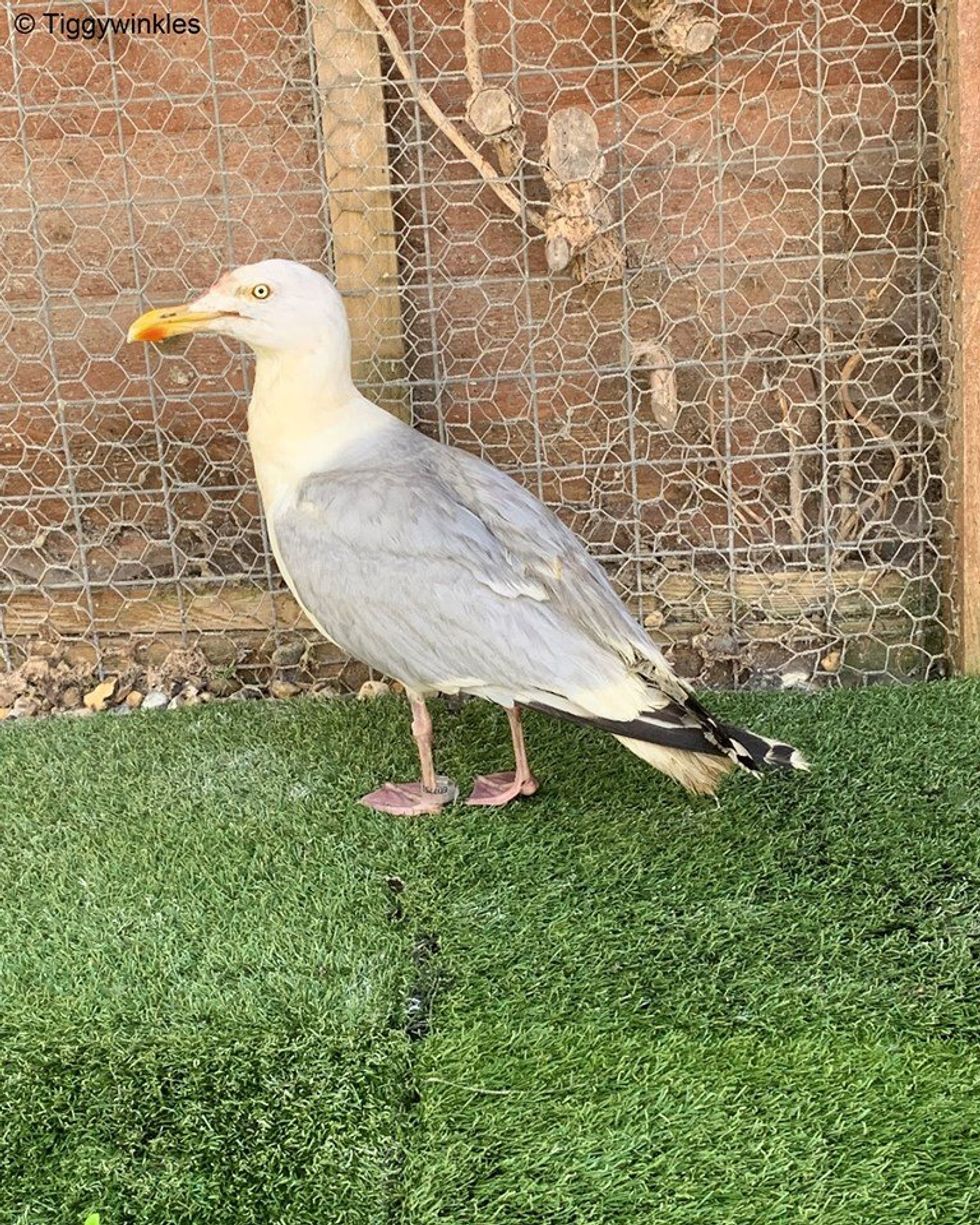 via: Facebook
The fairy liquid bath was a success! Tiggywinkles wrote: "He is now looking much better and should be able to go for release very soon! As we say, we never know what will come through our doors next! Huge thanks to the lovely finders who stopped to rescue him." Vinny is soon due to be released back into the wild once he's been fed up a little after his rusty few days.
This isn't the first time that seagulls have gotten themselves into sticky situations...
This mischievous breed of bird is no stranger to getting themselves into trouble, and seagulls falling into a vat of curry has indeed happened before... believe it or not!
In an attempt to scavenge food from a container...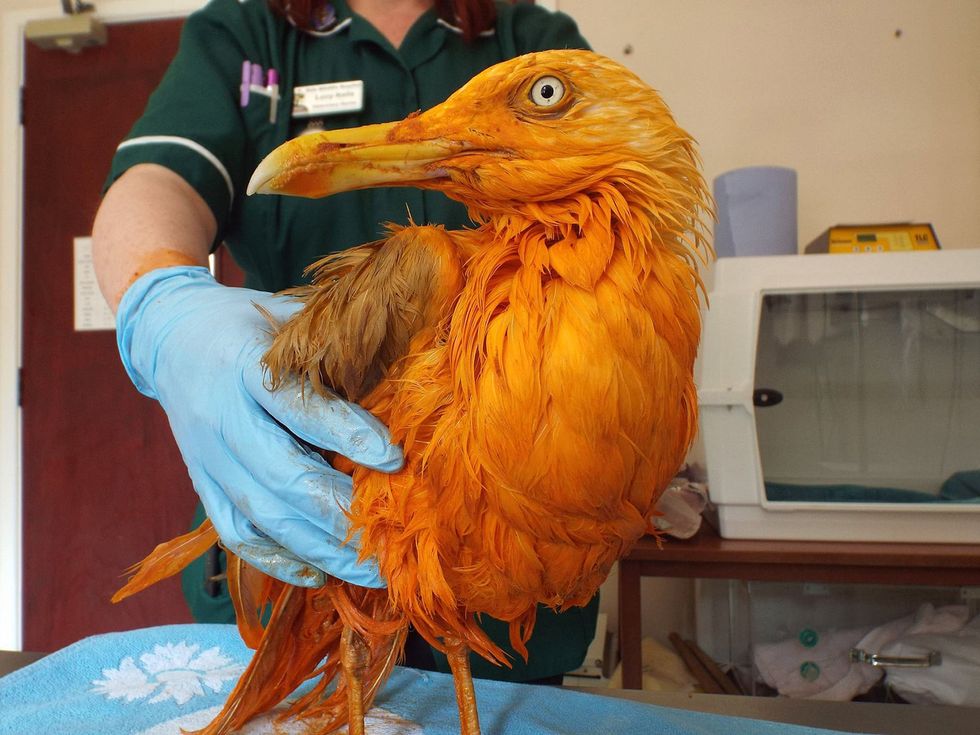 via: The Guardian
This unfortunate gull fell into a huge tub of tikka masala when attempting to steal food from a factory bin in Gloucestershire, England, back in 2016. It was rescued by
Vale Wildlife Hospital,
and the staff gave the bird a very similar bath to the one that Vinny had.
Apparently, the seagull smelled pretty good...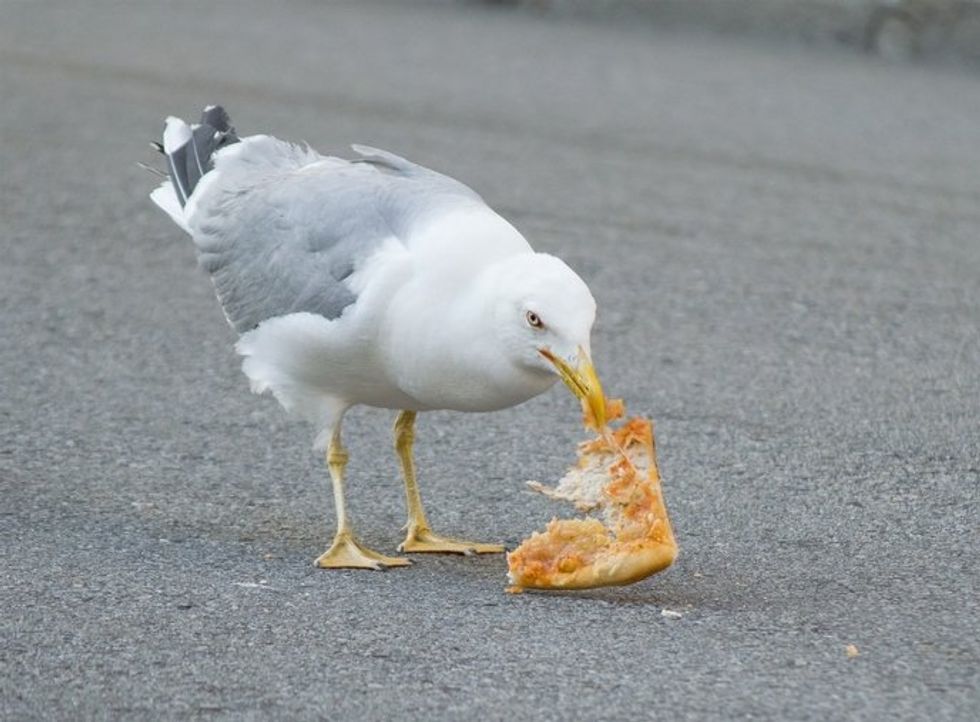 via: Getty Images
Lucy Kells, who is a veterinary nurse at Vale Wildlife Hosptial, spoke to
The Guardian
about the gull's smelly antics: "He really surprised everyone here – we had never seen anything like it before. He had fallen into a waste vat of curry that was outside, it was chicken tikka masala. The thing that shocked us the most was the smell. He smelled amazing, he really smelled good."
The seagull was returned to his original coloring...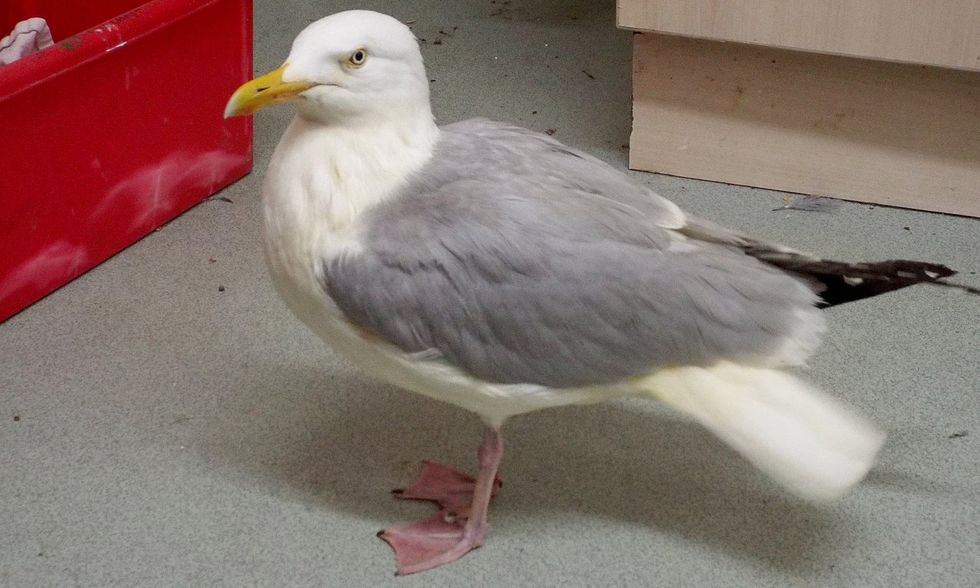 via: The Guardian
Yet the curry smell decided to linger! "I've been a veterinary nurse for 25 years and I have never seen this happen before," said Kells.
Seagulls are greedy birds by nature...
They get the majority of their food by scavenging, and that's mostly from our plates. So it really isn't a shock that these two seagulls landed themselves in these situations...
It's lucky that the curry sauce isn't toxic to our feathered friends...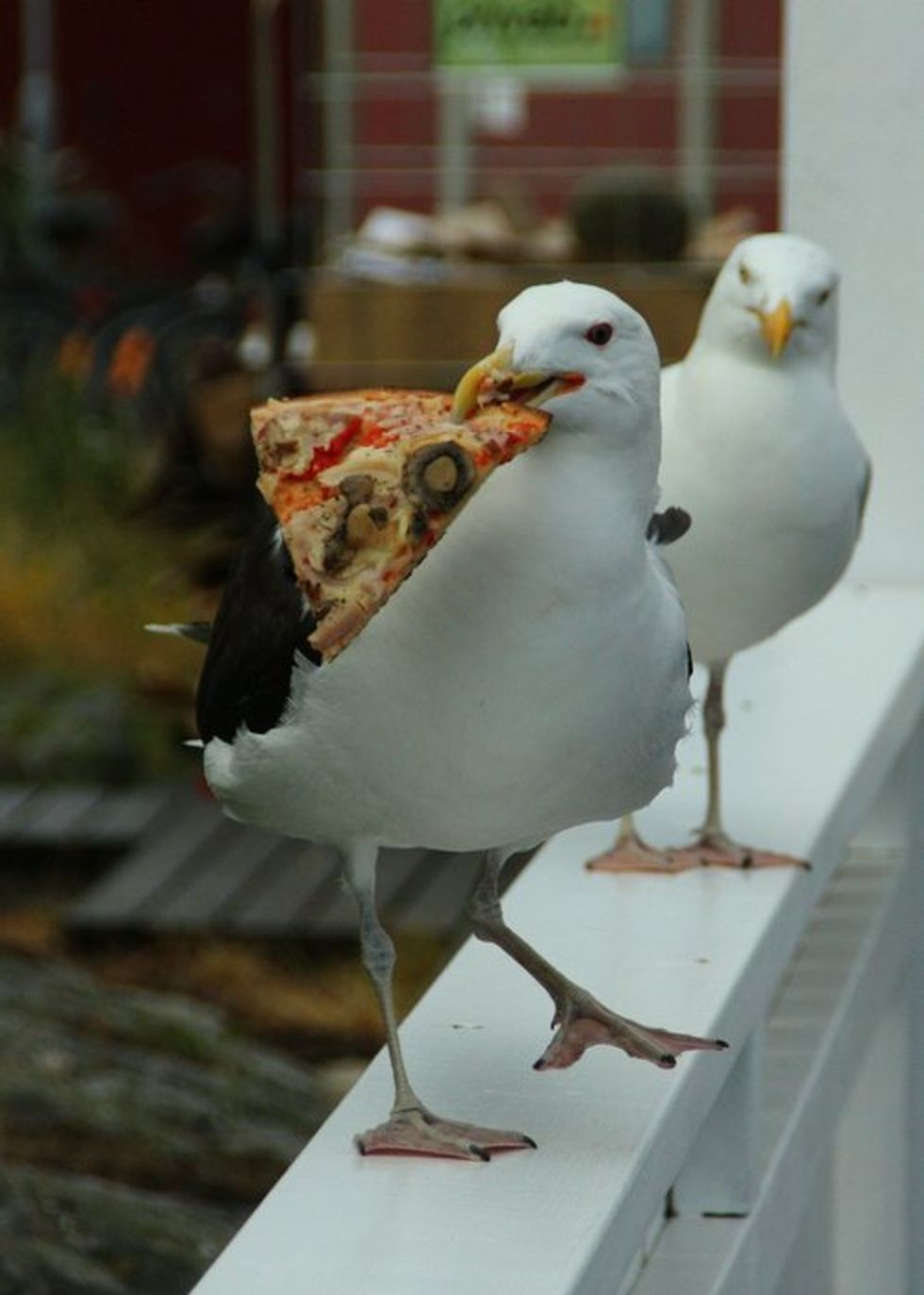 via: Getty Images
We can only be thankful that the gulls weren't injured by their little falls, and that both gulls were returned safely and happily to the wild. So, if you see an exotic bird of paradise wandering around aimlessly, it's more than likely just the neighborhood seagull who fancied a curry night...