With baby boomers aging, America is beginning to see a bigger elderly population than it ever has before. Not only will the demand exceed the supply of nursing home accommodations, but many younger family members object to sending their loved ones off to a sterile home.
One brilliant idea is changing the ways families live together. Check out the awesome innovation.
As family members age, every type of new accommodation seems to have a drawback.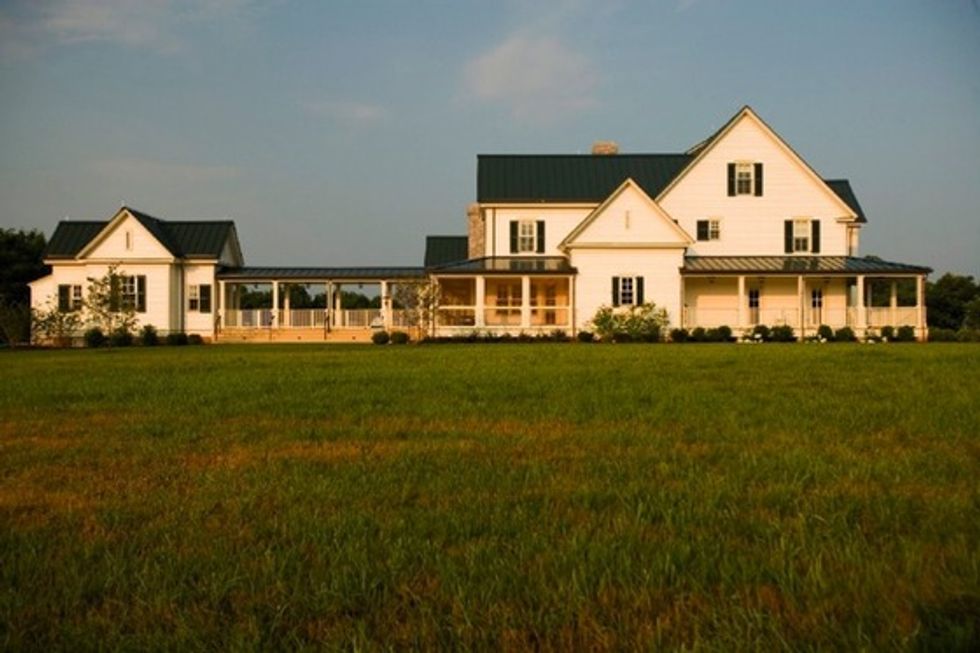 Living with younger relatives doesn't allow for the care that nursing homes do, but those facilities can be sterile, cold, and uncomfortable, not to mentionawayr awy.
But these MedCottages (better known informally as Granny Pods) are changing the way people approach the problem.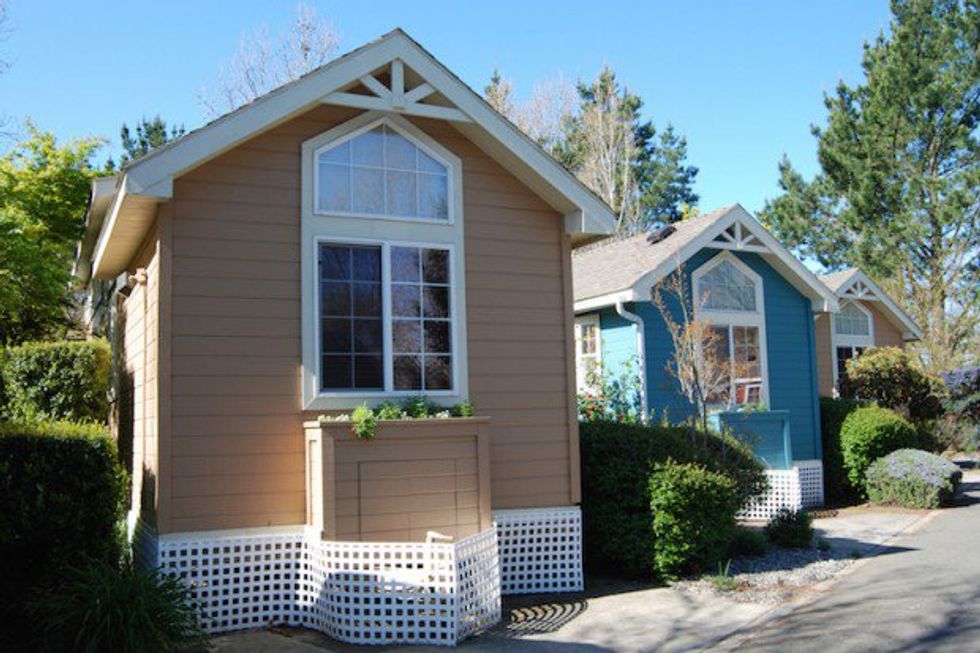 They might look modest, but their implementation can change your entire family and possibly even the health care system.
They're small, pre-built units that offer everything a person needs in a home.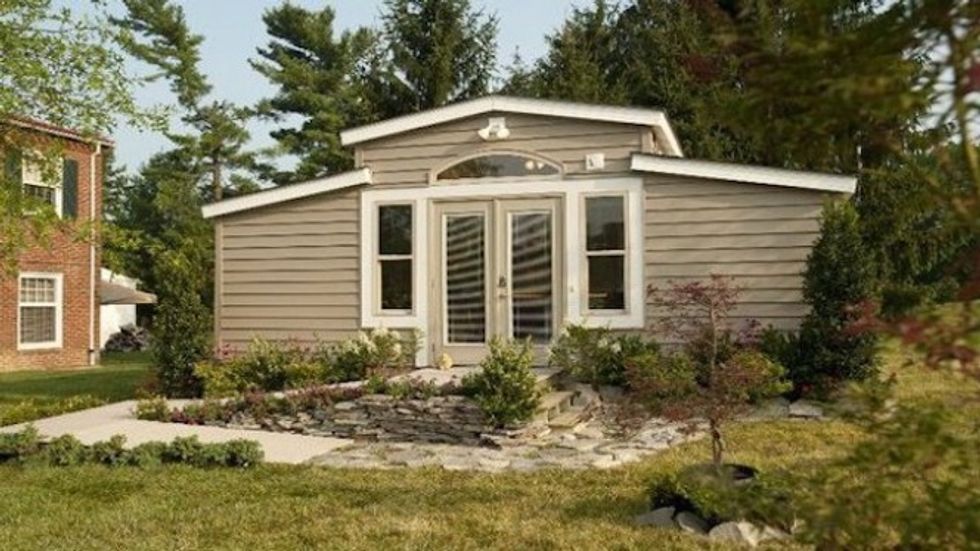 Running water, electricity, heat, A/C, and full kitchens and restrooms. Their small size isn't a problem, but rather a solution.
Their compact layout means they can be placed almost anywhere, allowing them to exist near their family's homes.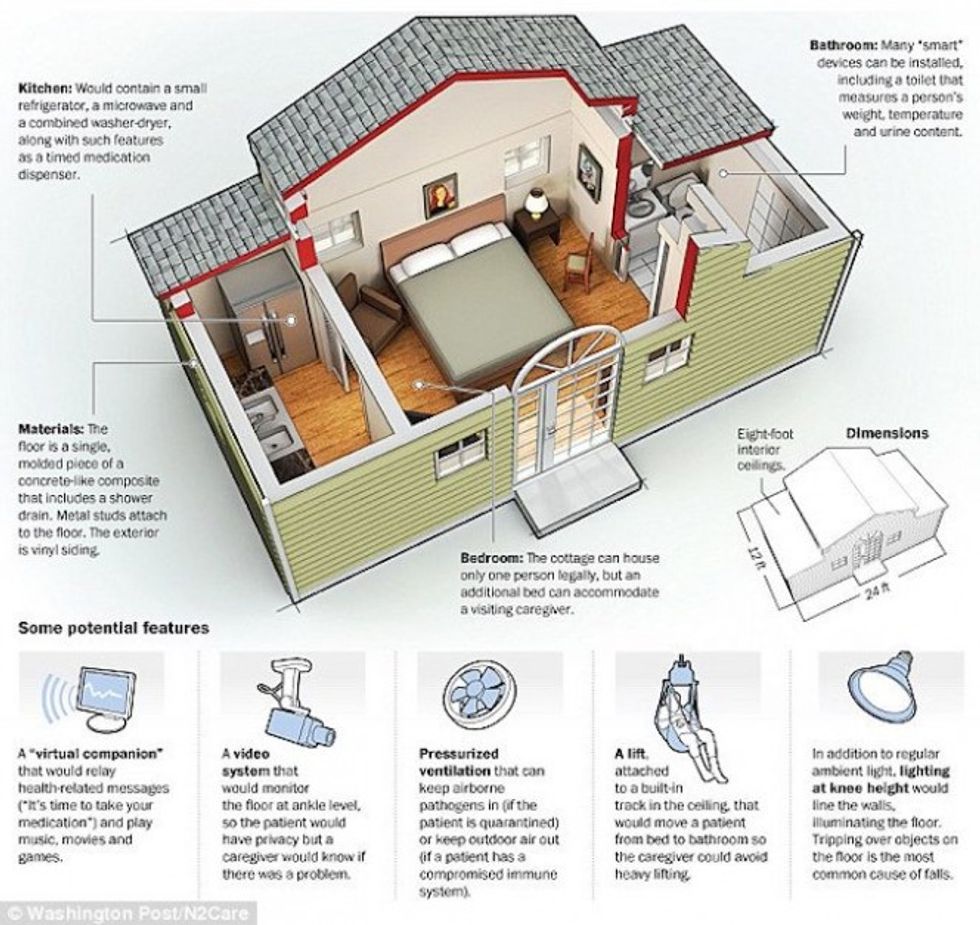 The family gets to be close while the resident maintains their independence. It's close to a perfect solution. See the comfy layout above.
They're also designed with medical needs in mind.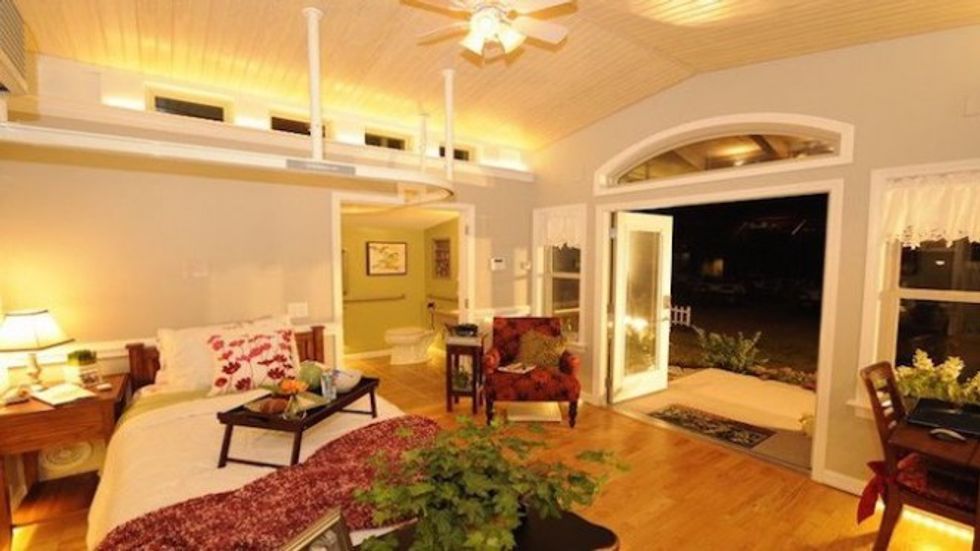 They're well-lit, offer first aid stations, defibrillators, handrails, and even alarms to call EMTs in the event of an episode. Naturally, they're built to be accessible by wheelchair as well.
There are tons of crucial little touches as well.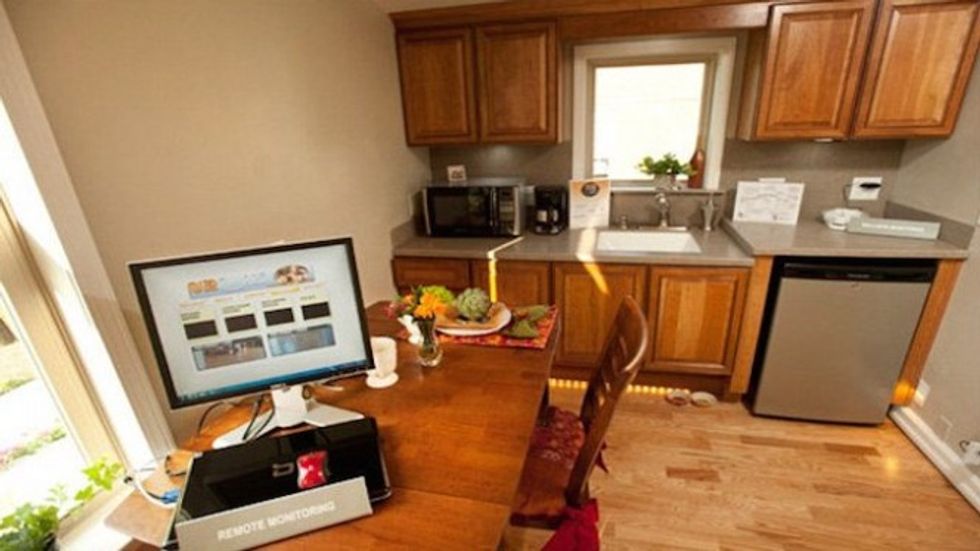 They've got large bathrooms for mobility and even tiny pill dispensers in the kitchen. It's a lot of bang for the buck, since they cost only $125,000.
They were invented by Ken Dupin to provide a better, more affordable solution than the ones he experienced.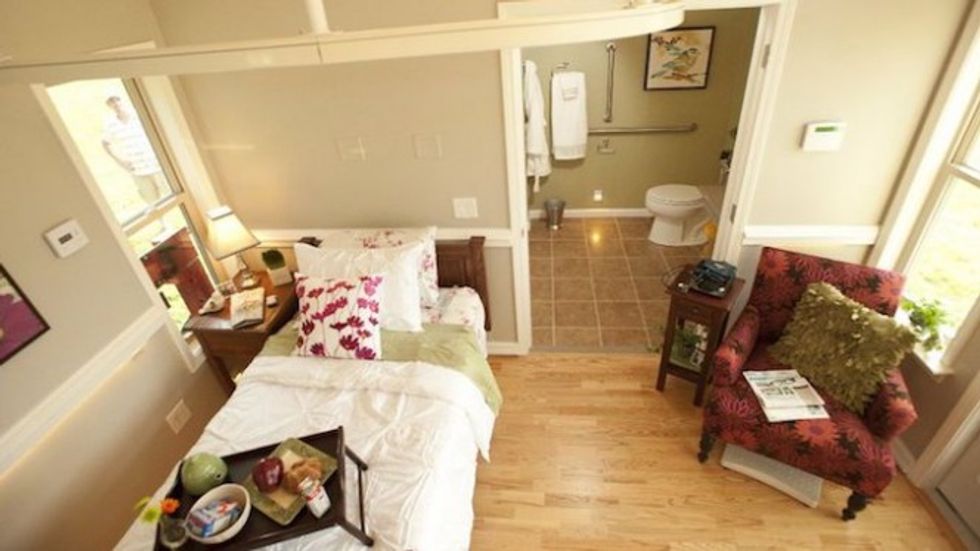 It maybe not be for everyone, but Granny Pods will help keep families together, but not at the expense of comfort or safety.
In fact, family members can even monitor their parents' vitals wirelessly from inside their own home!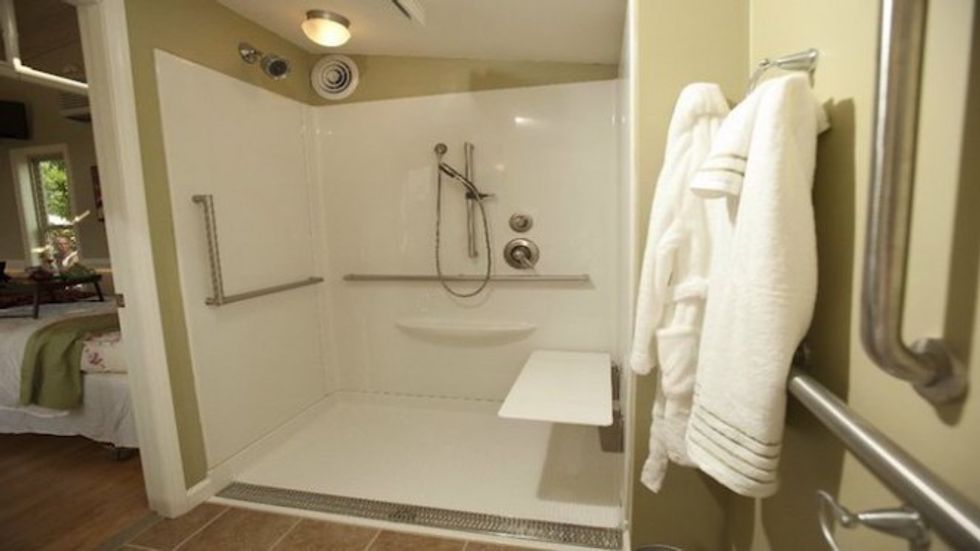 There are three different types of unit. If you're interested, visit them right here. Hopefully, they'll serve to benefit the old and young alike with this new alternative.