A British Twitter user has gone viral this week for his hilarious take on what makes each American State famous.
I have to admit, he's worryingly accurate with some of them…
Now, naming all fifty American States has long been one of life's more challenging tasks.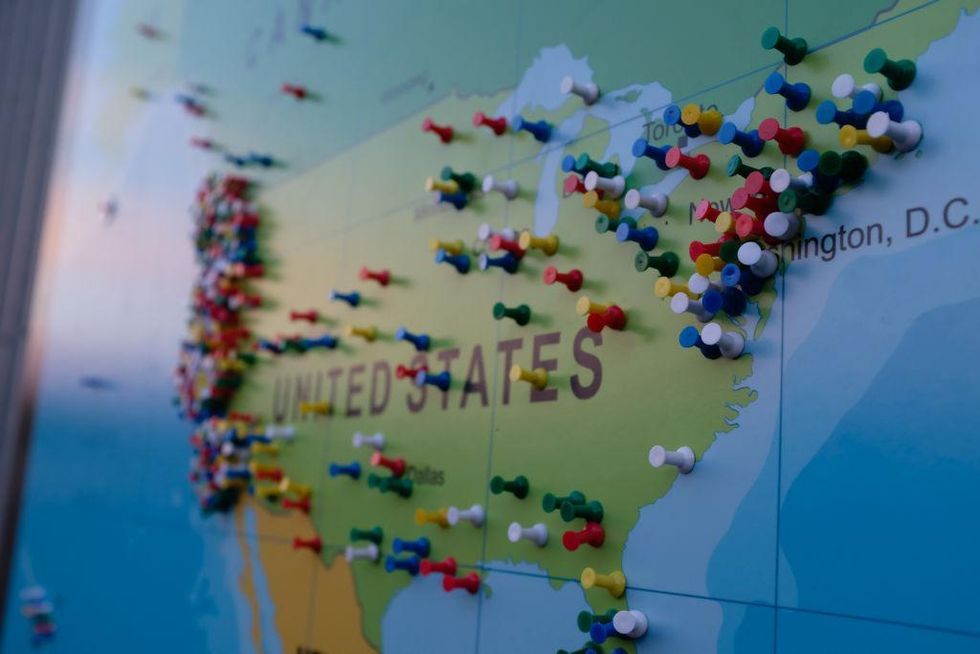 No matter how intelligent a person may be, it's always a struggle to fluently list the Fifty states that make up our country.

Back in 2014, it was found that less than half of all trivia players were able to list every U.S State.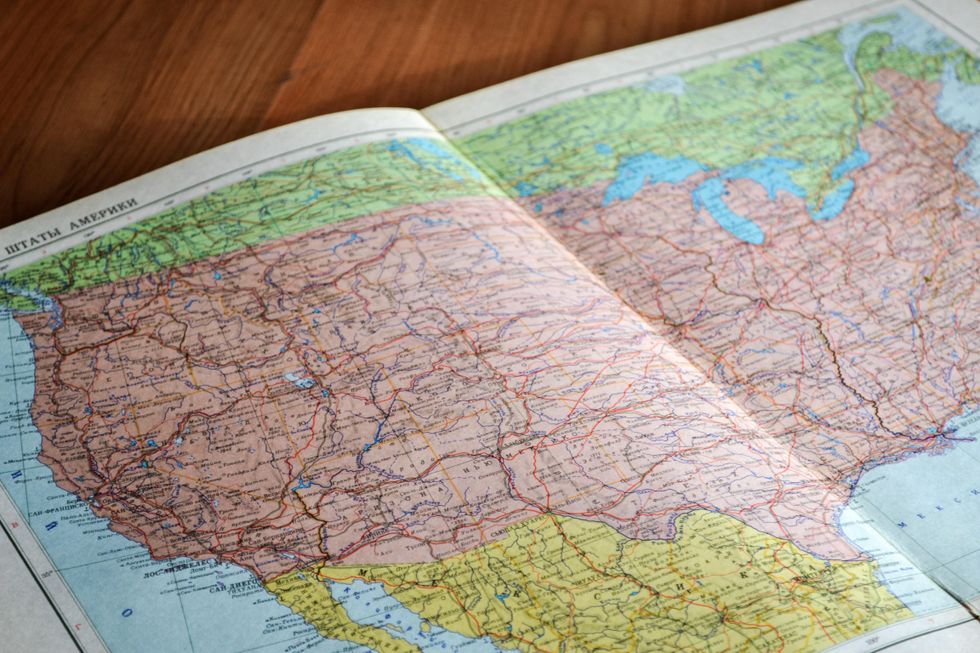 The quiz website, Sporcle, gave players ten minutes to name all the states – they didn't even have to locate the states, just name and spell them.
However, only forty-five percent of players were able to get all fifty.

It's a little embarrassing, isn't it?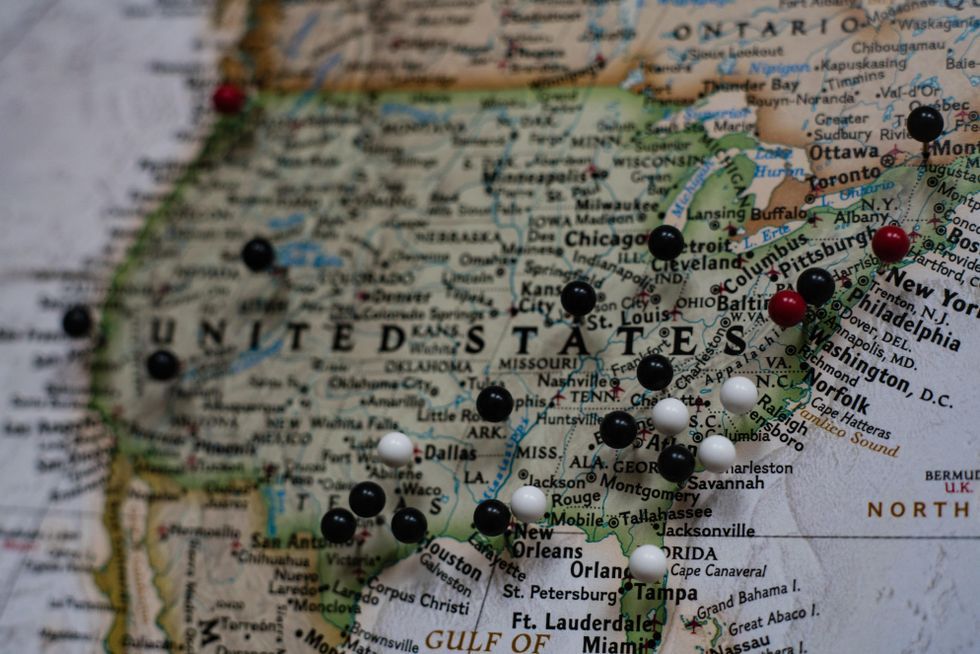 Over the years, dedicated – if not a little frustrated – geography teachers have been coming up with various ways for their students to memorize all the U.S States.
But now, one man across the pond may have just trumped their efforts completely.

As stated earlier, a British Twitter user has gone viral for his hilarious take on the fifty States of America.
The user, known only as human_not_bees, decided to list all fifty states – in alphabetical order, too – by describing what they believe they're each famous for.

Since being initially posted over the weekend, the hilarious thread has garnered hundreds of thousands of likes and reactions.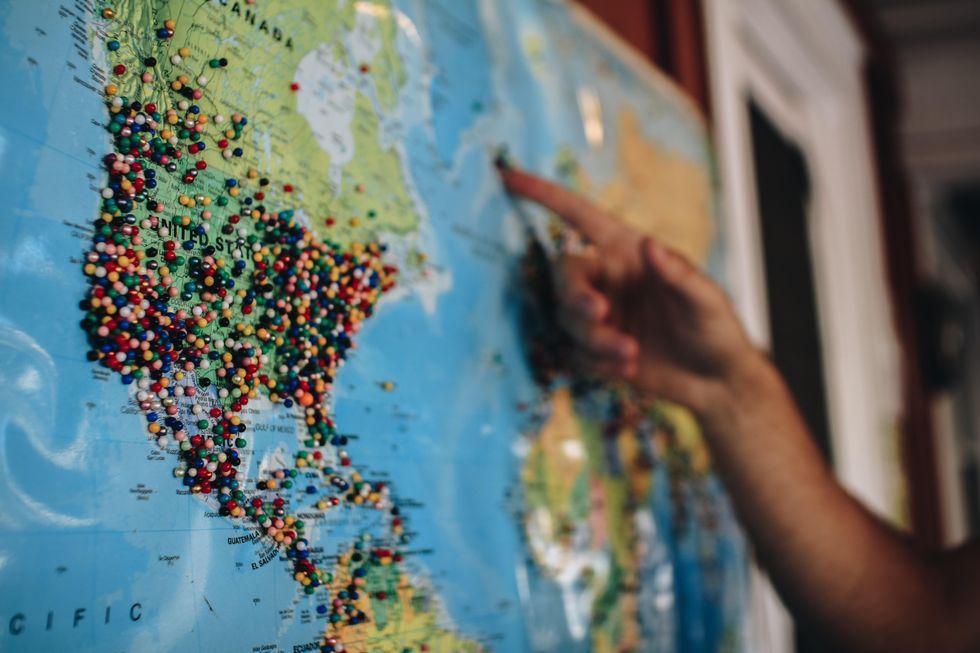 Let's take a look for ourselves, shall we?

1. Alabama.
I mean… They aren't wrong, are they?

2. Alaska.
Alaska is in Canada, isn't it?

3. Arizona.
Nobody ever talks about how hot Arizona can get…

4. Arkansas.
Sorry, Arkansans.

5. California.
I'm here for the wine part.

6. Colorado.
Let's be real – do you know anyone from Colorado who's personality trait isn't built around smoking weed?

7. Connecticut.
Connecticut has saved many New York road trips.

8. Delaware.
The OG of all U.S States.

9. Florida.
It turns out Floridans have made quite the name for themselves on the other side of the pond…

10. Georgia.
Georgia; the land of peaches.

11. Hawaii.
Thank God for Hawaii.

12. Idaho.
And we wouldn't have it any other way.

13. Illinois.
Windy City is a cultural phenomenon, I'll have you know.

14. Indiana.
For those who aren't aware – Indiana translates to "Land of the Indians," and was named as such by the English after the French lost the Indian War.
Ouch.

15. Iowa.
Give Iowa a break… We wouldn't have corn if it wasn't for those guys!

16. Kansas.
I mean, The Wizard of Oz is Kansas' one and only claim to fame.

17. Kentucky.
Where would Kentucky be today without fried chicken?

18. Louisiana.
Shout out to Louise from Louisiana.

19. Maine.
Stephen King will be a little insulted by this, don't you think?

20. Maryland.
Who's going to tell them that we don't have a theme park exclusive to Marys?

21. Massachusetts.
What did Massachusetts do before Matt Damon?

22. Michigan.
No State needs as many cars as Michigan.

23. Minnesota.
So that's how we're known in Europe.

24. Mississippi.
Ah, the beauty of that hillbilly river.

25. Missouri.
Come on, who's idea was it to name a city outside of Kansas, Kansas City?

26. Montana.
Again… Who's going to tell them?

27. Nebraska.
Way to go, Nebraska!

28. Nevada.
Never before have I read a truer sentence about Nevada.

29. New Hampshire.
All these Hampshire's are making my brain hurt…

30. New Jersey.
Again… What's with all the Jerseys?!

31. New Mexico.
Who else, at on point in their lives, expected New Mexico to be in Mexico?

32. New York.
Google "York," just for a little context.

33. North Carolina.
Thanks for that, North Carolina.

34. North Dakota.
Turns out British people simply aren't aware of North Dakota?

35. Ohio.
Ohio definitely carries the entire country in the brains department.

36. Oklahoma.
Who hasn't seen Oklahoma!?

37. Oregon.
Maybe the Brits just really love oregano?

38. Pennsylvania.
According to the British, Pennsylvania is for Amish people and Amish people only.

39. Rhode Island.
Believe it or not, Rhode Island is not an island.

40. South Carolina.
South Carolina always faces the brunt of Mother Nature's wrath, doesn't it?

41. South Dakota.
More hate for the Dakotas.

42. Tennessee.
Tennessee in a nutshell… Kind of.

43. Texas.
If you're from Texas, look away now.

44. Utah.
Again, look away now if you're from Utah.

45. Vermont.
Bernie Sanders out here putting Vermont on the map (though it might be worth mentioning he actually comes from Brooklyn).

46. Virginia.
That damned song, hoodwinking those poor Brits.

47. Washington.
More confusion over in the U.K – just to clarify, Washington DC is not in Washington.

48. West Virginia.
Even more confusion…

49. Wisconsin.
Don't hate on our valiant cheese attempts, please. We don't all live next door to France.

50. Wyoming.
Maybe not a literal buffalo… But good effort!
Will this Twitter thread help you to remember your States in future?