Pop sensation, Britney Spears, burst onto the music scene in the '90s as a fresh-faced sixteen-year-old with her cult classic hit, "Baby One More Time."
Her notoriously unique singing voice captivated fans and saw her propelled to international stardom.
Throughout her career, the singer has remained pretty consistent with her trademark look as a blonde bombshell, but it seems she's had a change of heart recently, showcasing a brand new look.
Fans are going crazy over the star's latest hair transformation, as the "Oops!... I Did It Again" singer has been spotted sporting a newly brunette hair job, and we have to say she looks pretty amazing.
Keep scrolling to see her new 'do.
Britney Spears is an American singer and actress.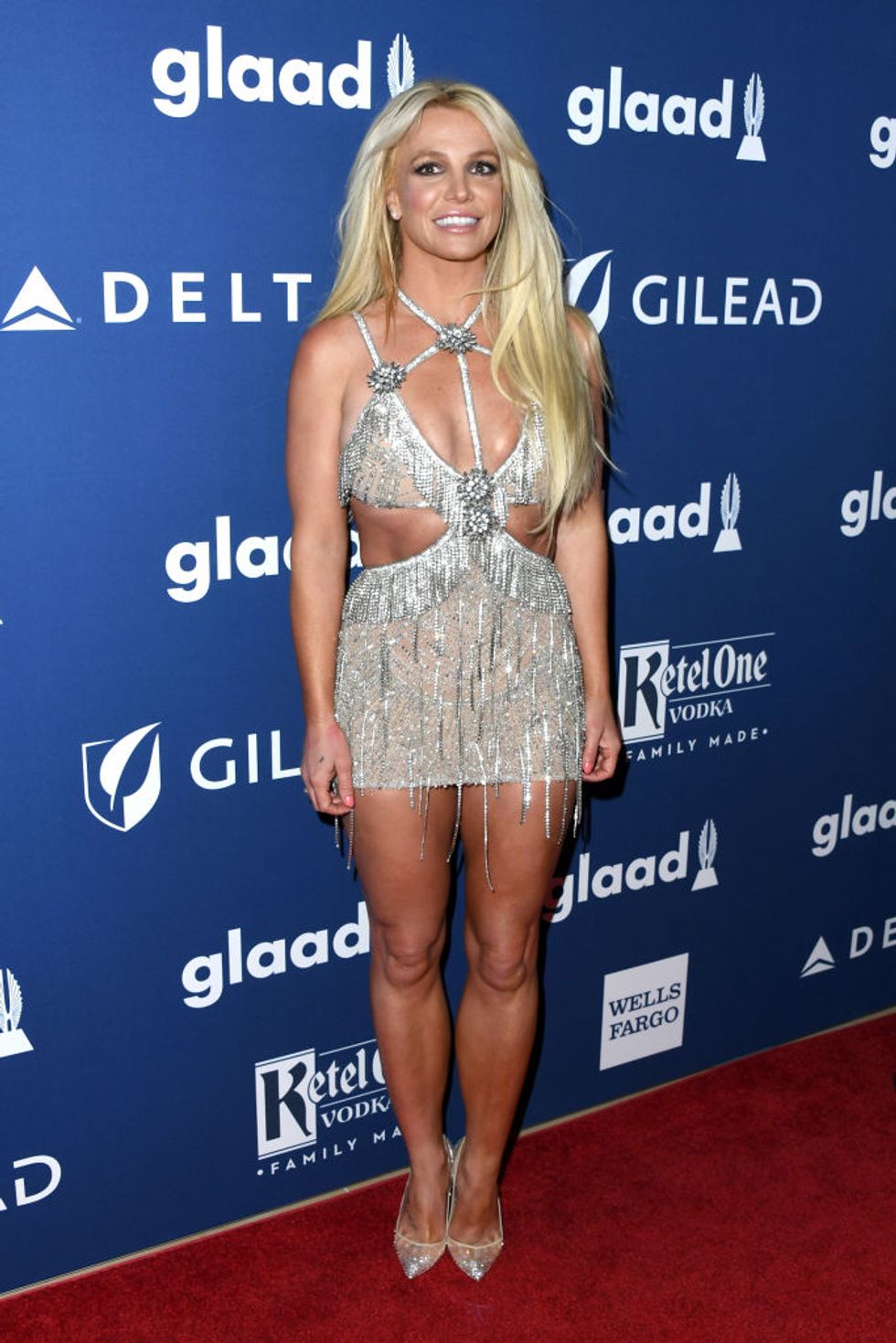 via: Getty
The thirty-seven-year-old was the pinnacle of late-nineties pop and went on to dominate the industry on a grand scale.
She rose to stardom because of one very famous hit.
If you haven't sung "...Baby One More Time" on karaoke, what are you doing with your life?
Her early hits serve as the ultimate nostalgia fix.
Tracks such as "Toxic" and "Oops!... I Did It Again" were big wins for the star. Not to mention the fact that several of her albums have hit number 1 on the charts.
But before becoming a pop sensation, Spears was a child star.
She starred in The All-New Mickey Mouse Club age eleven - a show that also featured several other soon-to-be A-listers including Justin Timberlake and Christina Aguilera.
When she became famous, she sported a trademark look.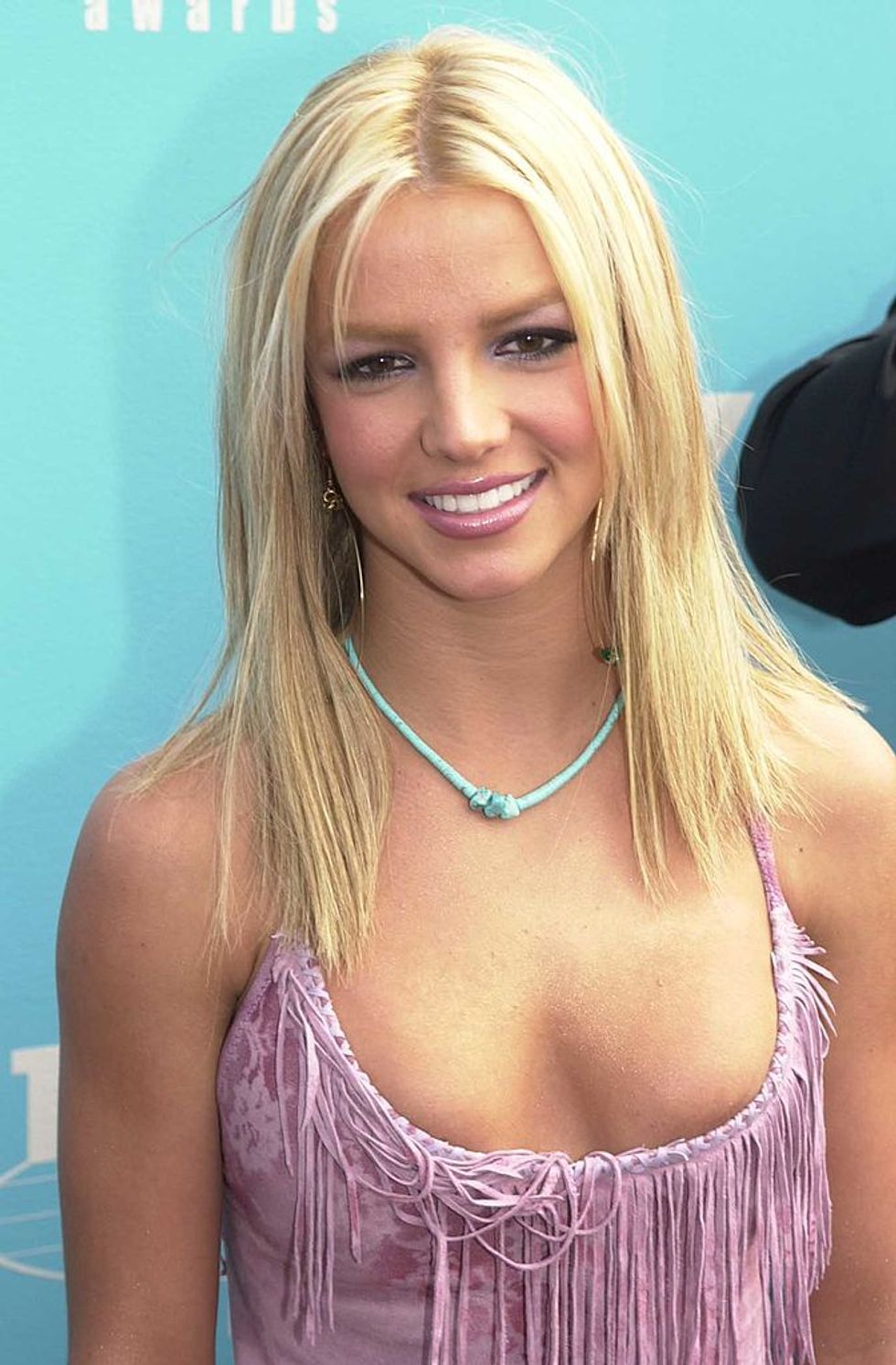 via: Getty
The star stuck to her blonde locks for most of her career.
But she has had quite the journey with her hair.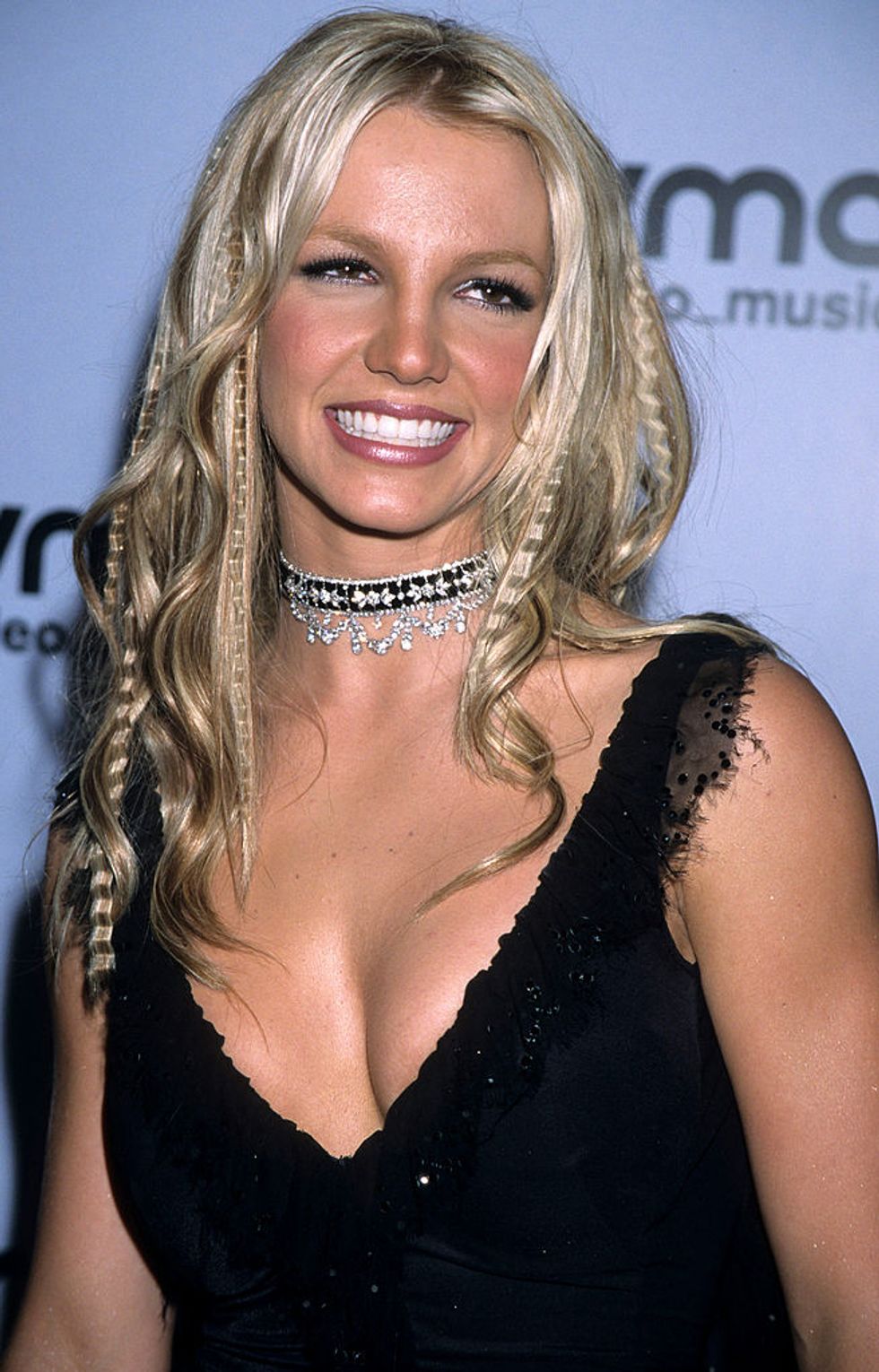 via: Getty
No stranger to hair-experimentation, the star has been known to change up her look. So, before we get into her most recent change-up, let's look at how her hair has changed over the years.
When she first came into the spotlight, the then-teen sported dark blonde locks.
The star would often wear her hair in plaits or bunches, a style she showed-off on her "...Baby One More Time" music video.
As we move to 2000, the star opted for chunky highlights.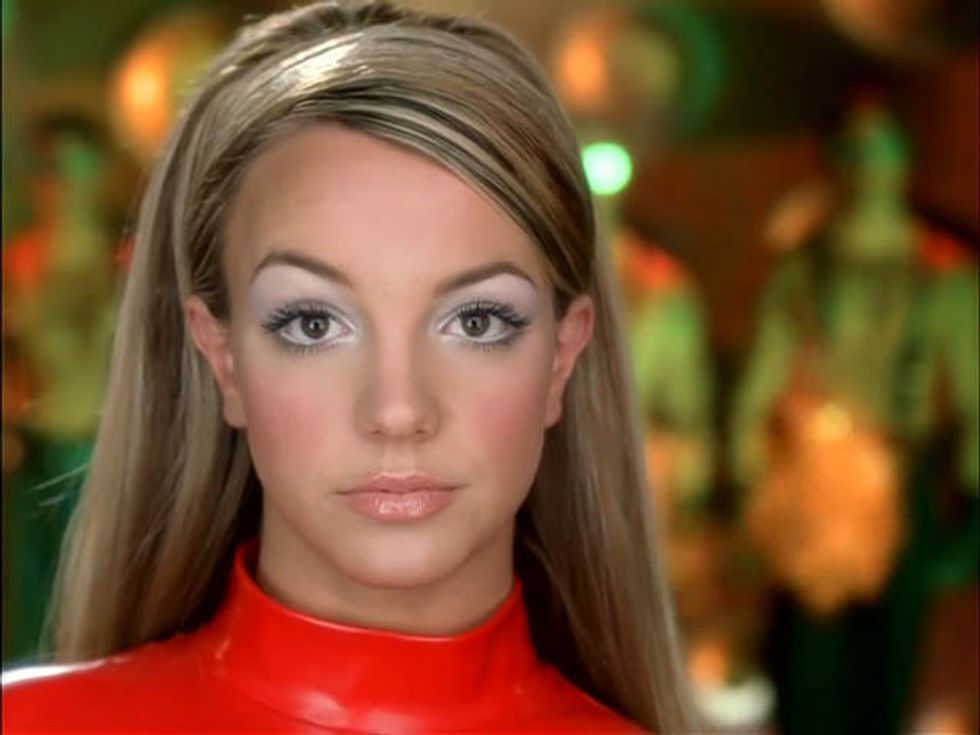 via: YouTube // Britney Spears
Still sticking to lighter hair, during her "...Oops!...I Did It Again" music video, her hair was styled slicked and straight, with a side-swept fringe. We personally
love
this look.
The following year, the singer opted for a loosely curled blow dry.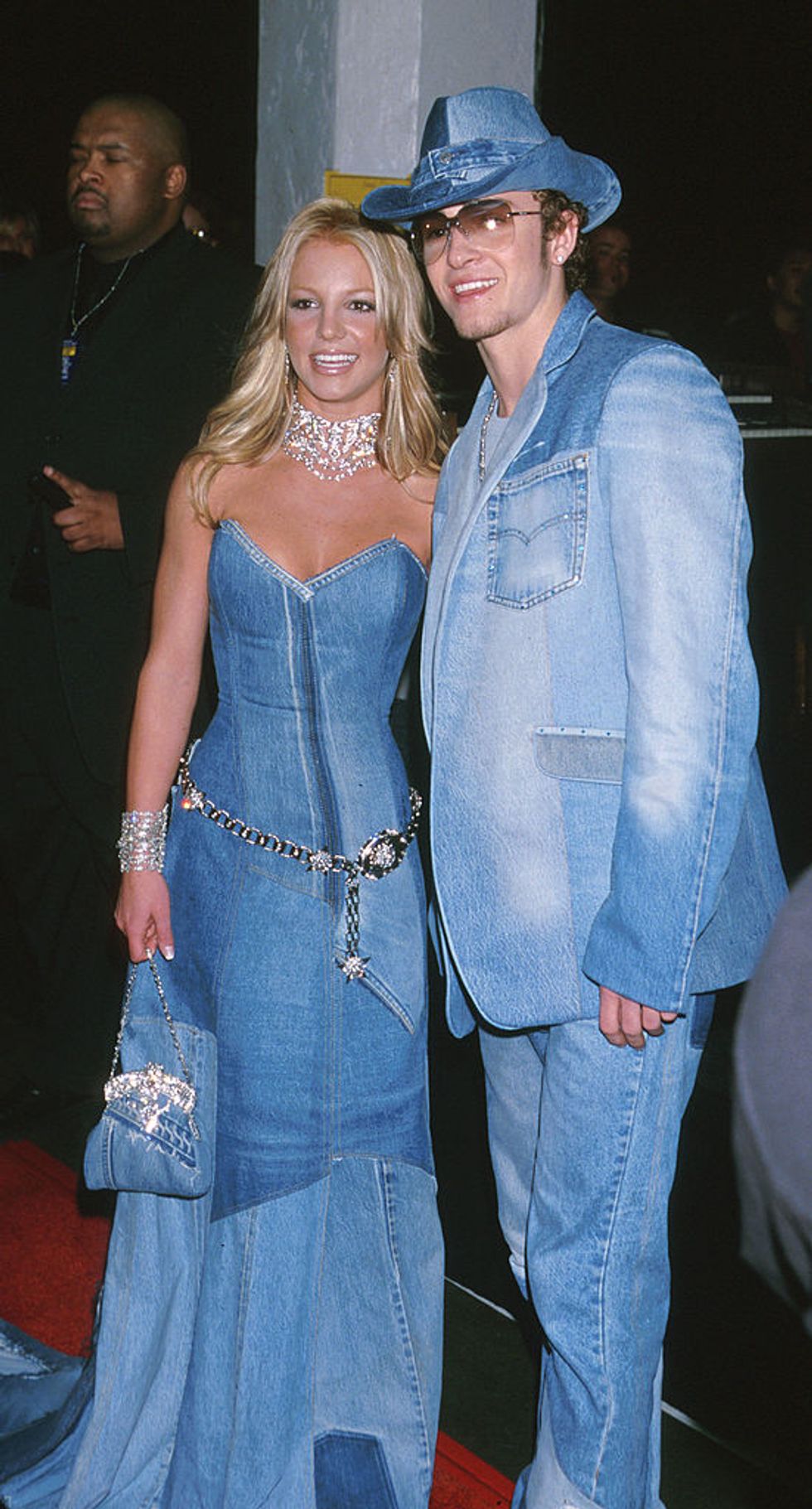 via: Getty
But she still stuck to her signature highlights, this time adding in choppy layers and a beach wave look.
She's also been no stranger to the tightly-curled style.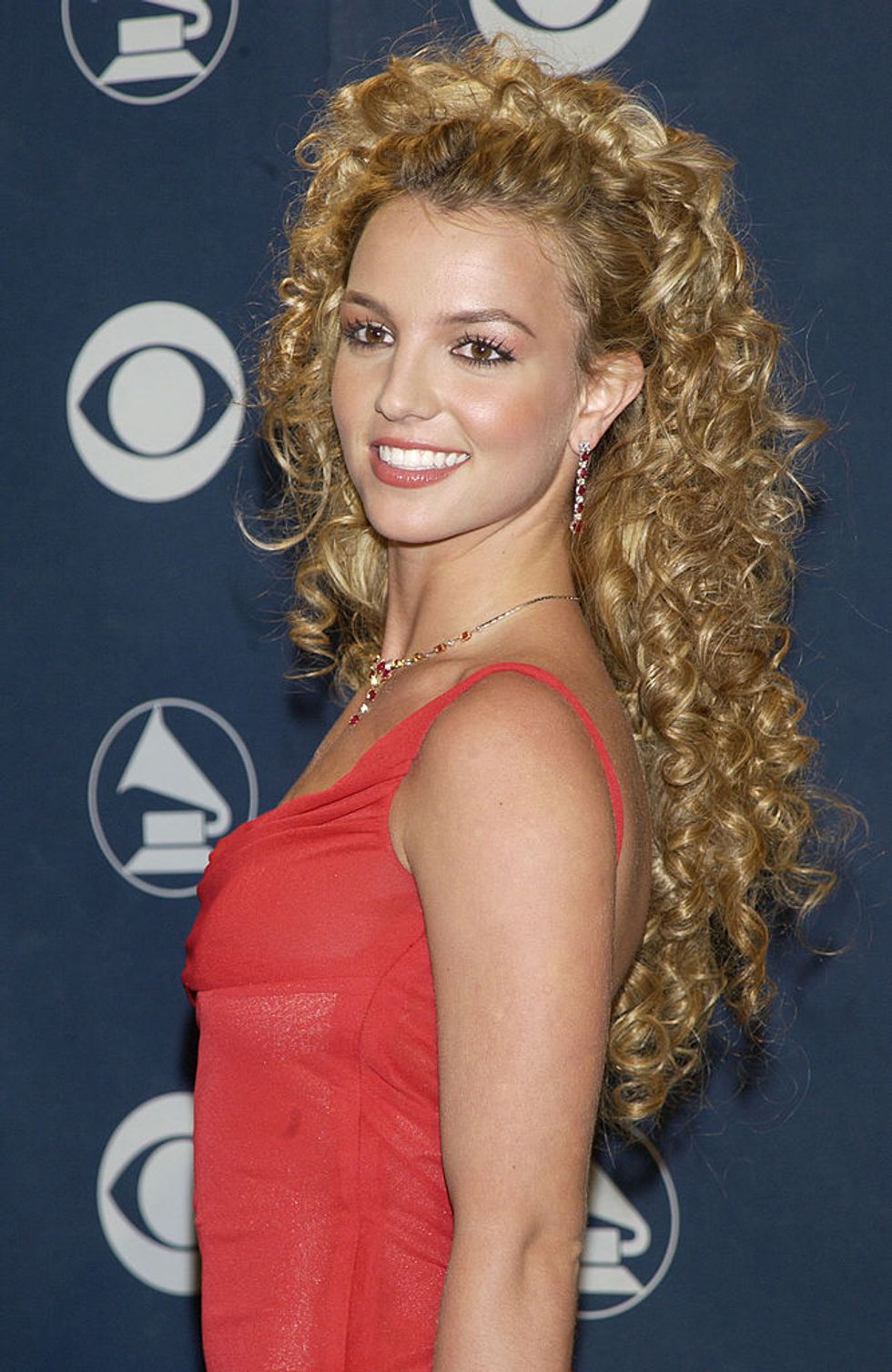 via: Getty
Like
this
time she attended the Grammy's donning a chop-stick curled half-up- half-down do.
She's also been partial to extensions over the years.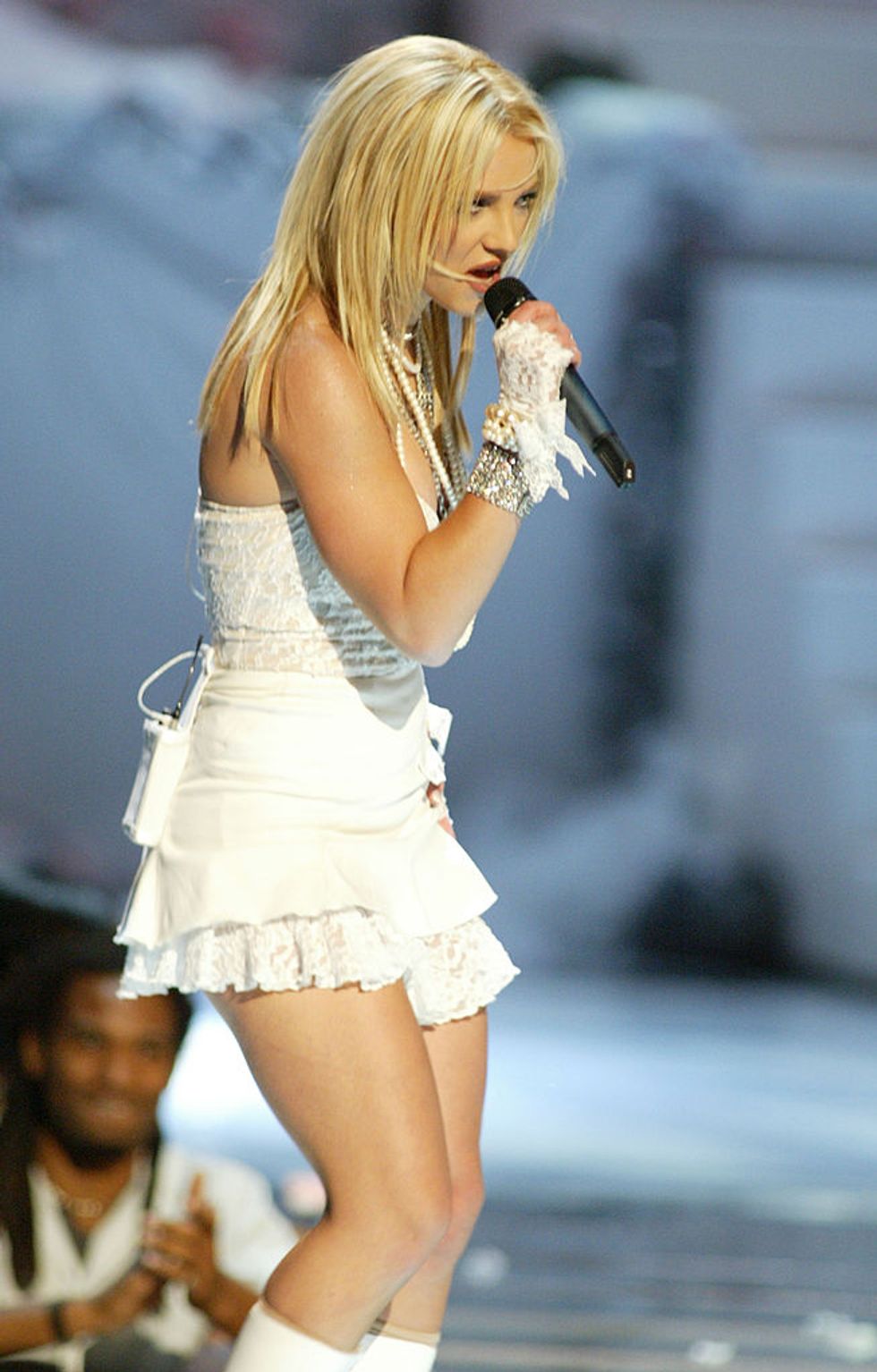 via: Getty
Remember
that
iconic VMA's performance where she hit the stage showcasing a super blonde, layered hair look complete with extensions. Oh yeah, and she
also
kissed Madonna...
When she tied the knot, she took a dramatic u-turn when it came to her hair.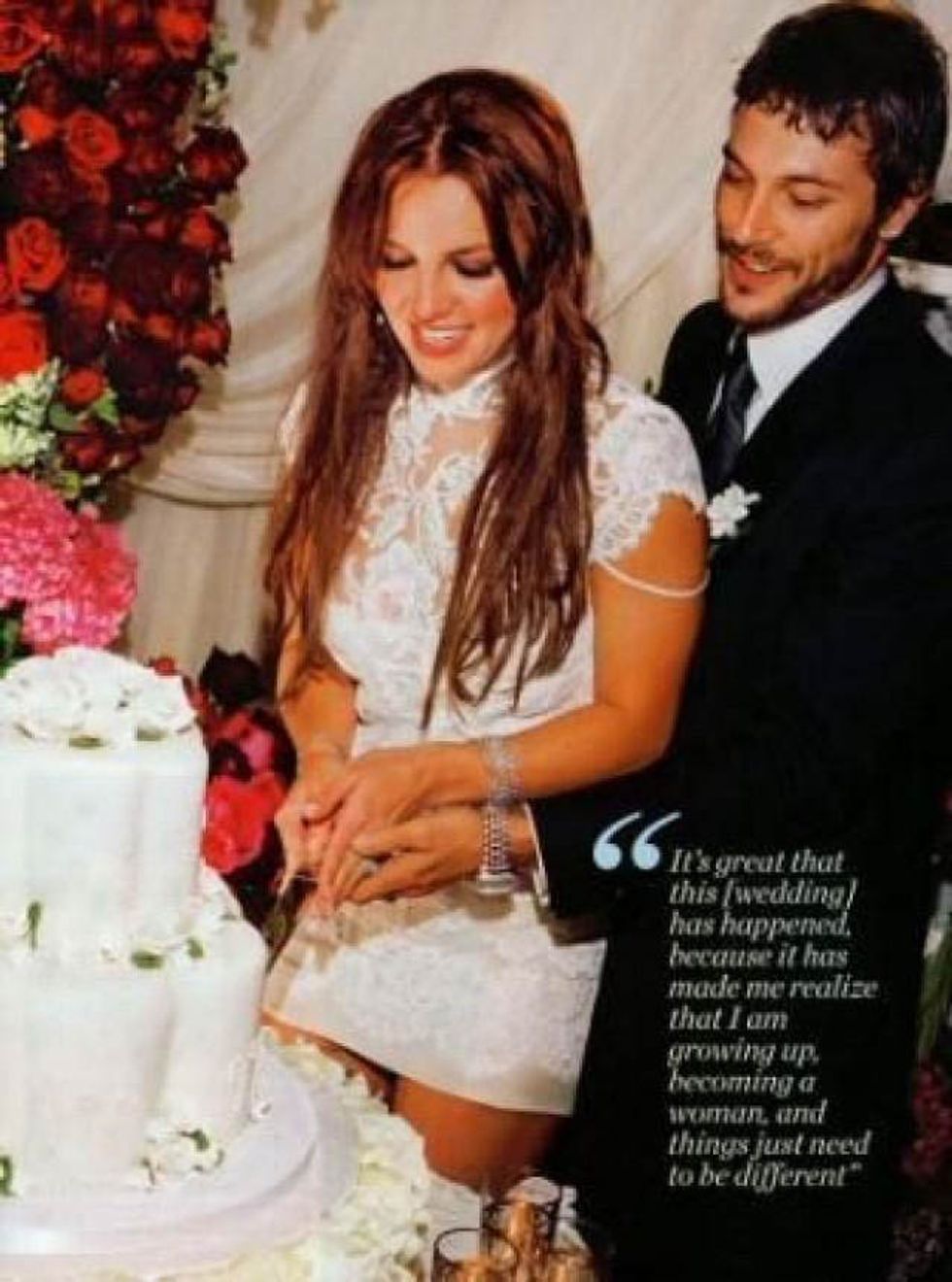 via: Dirty Looks
She dyed it brown - making this one of the first times that we saw the singer opt to go dark.
But she usually reverts back to blonde pretty quick.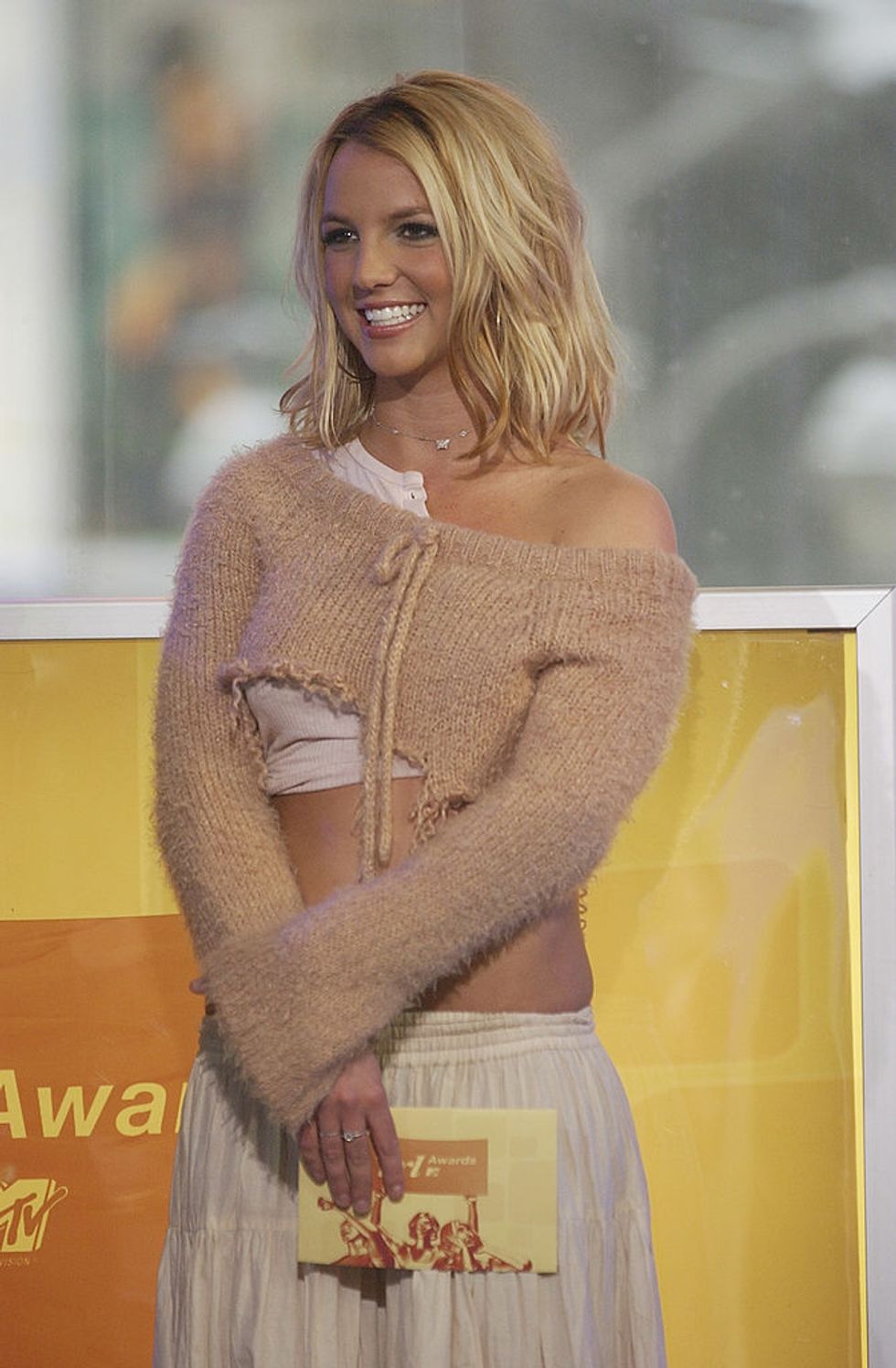 via: Getty
It's clearly her favorite color.
In 2007, the world watched as she shaved off all of her hair.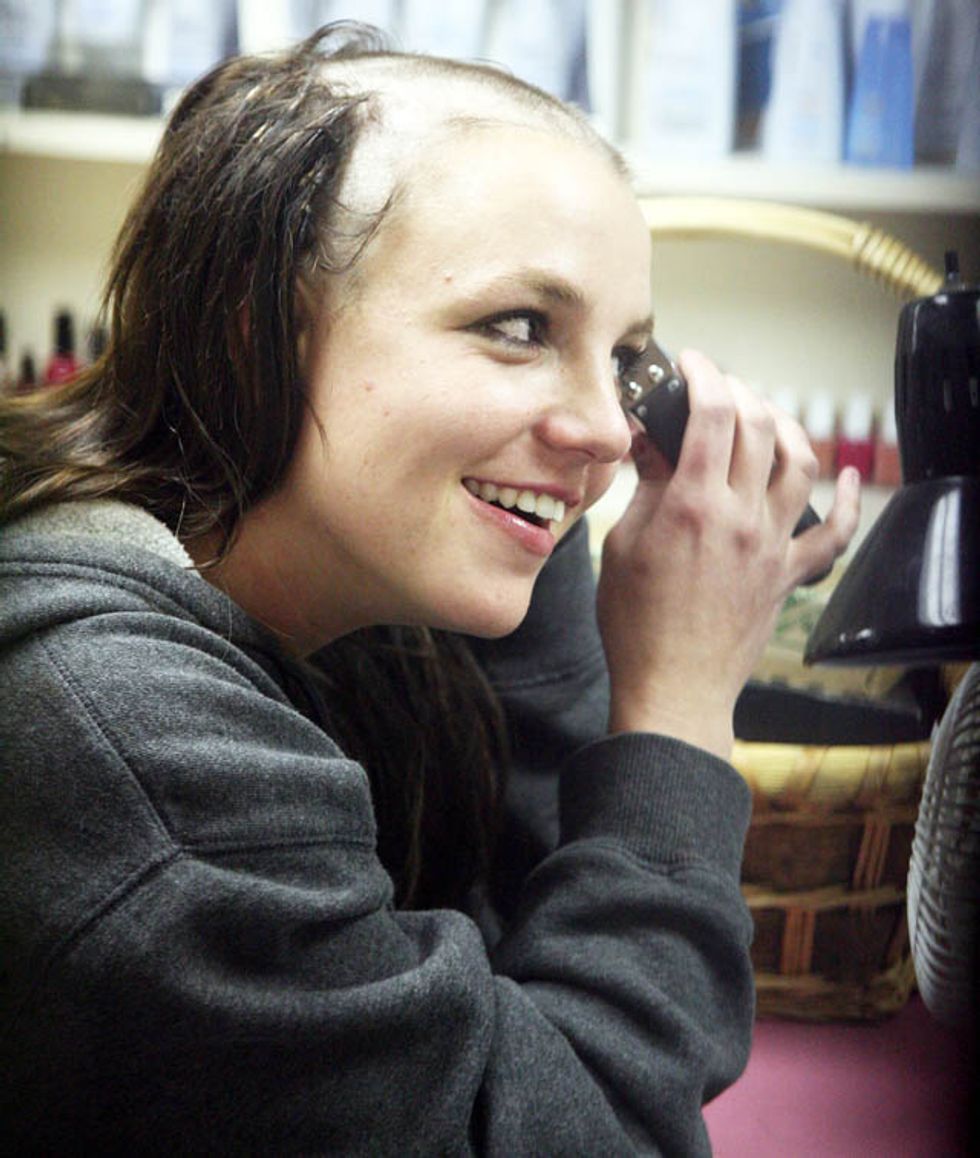 via: Dirty Looks
At the time, Brtiney was struggling with her mental health and chose to shave off all of her hair at a salon.
In recent years, she's stuck to blonde.
Britney was spotted donning Brunette locks while on a date night last week.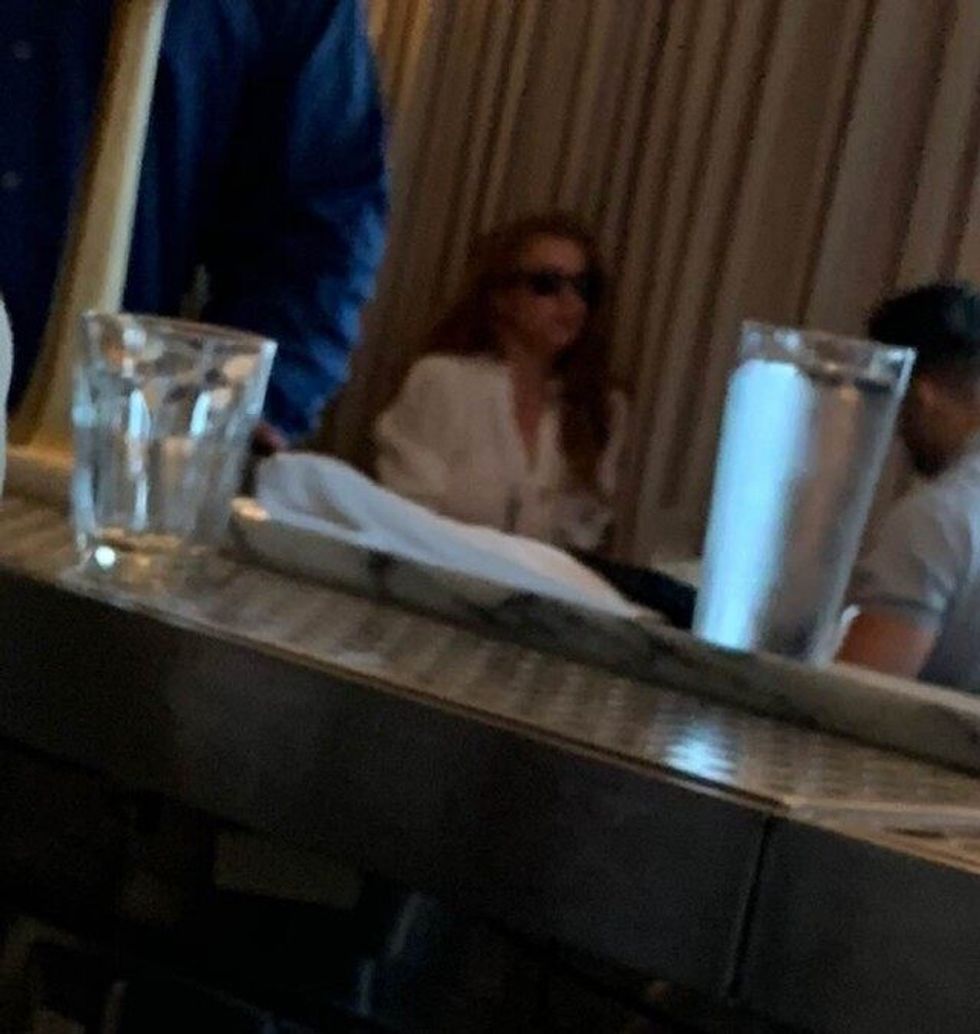 via: Entertainment Tonight // Dustin Honeycutt
The image was snapped while the singer was having dinner with her boyfriend, Sam Asghari, at Cecconi's Italian restaurant in West Hollywood. "She seemed super happy, smiling and laughing a lot," an eyewitness
said
.
The picture may be blurred, but fans think that she looks incredible.
britney spears just dyed her hair brown goodbye world

— man/muppet (@man/muppet)1567116818.0
From the small glimpse they have gotten, it looks like fans can't get enough of her new 'do.
Fans are eager to see her brunette hair in all its glory.
We need an Instagram snap right now.
But her hair is far from the only thing keeping the star in the headlines.