Today, there has been a huge development in Britney Spears' fight to get her independence back...
Britney has had enough.
Twelve years on from her highly publicized break-down, the infamous pop star is seemingly attempting to take her life back.
Because even though it may not seem it from an outsider's perspective...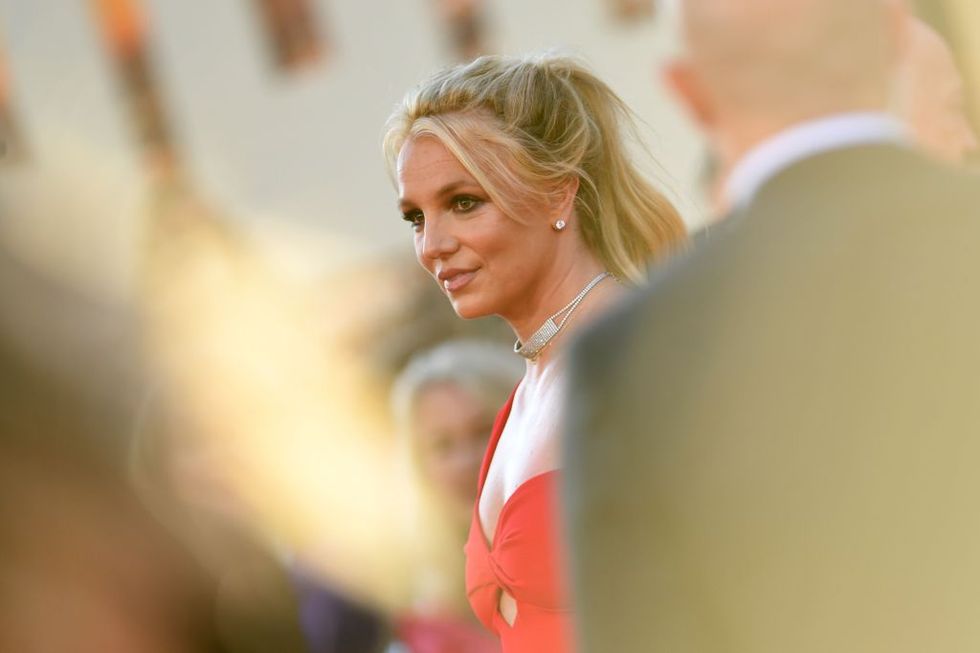 Every aspect of Britney's life has been controlled by her father, Jamie Spears.
He was appointed as his daughter's conservator in 2008 following her breakdown...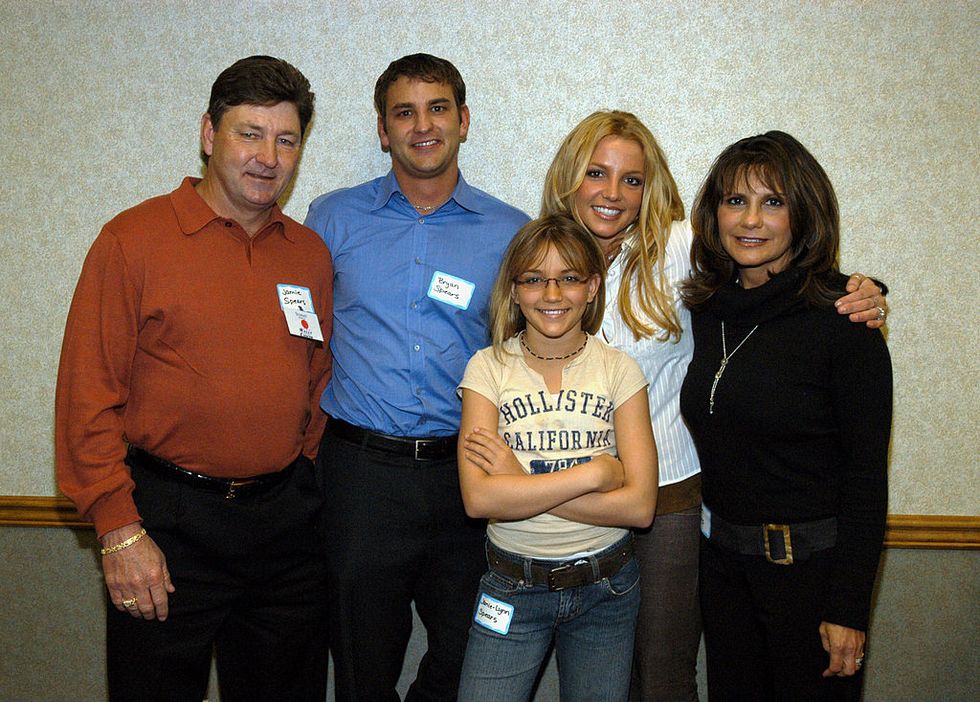 And has continued to control everything she does, everything she buys, and everyone she sees ever since.
But enough is enough.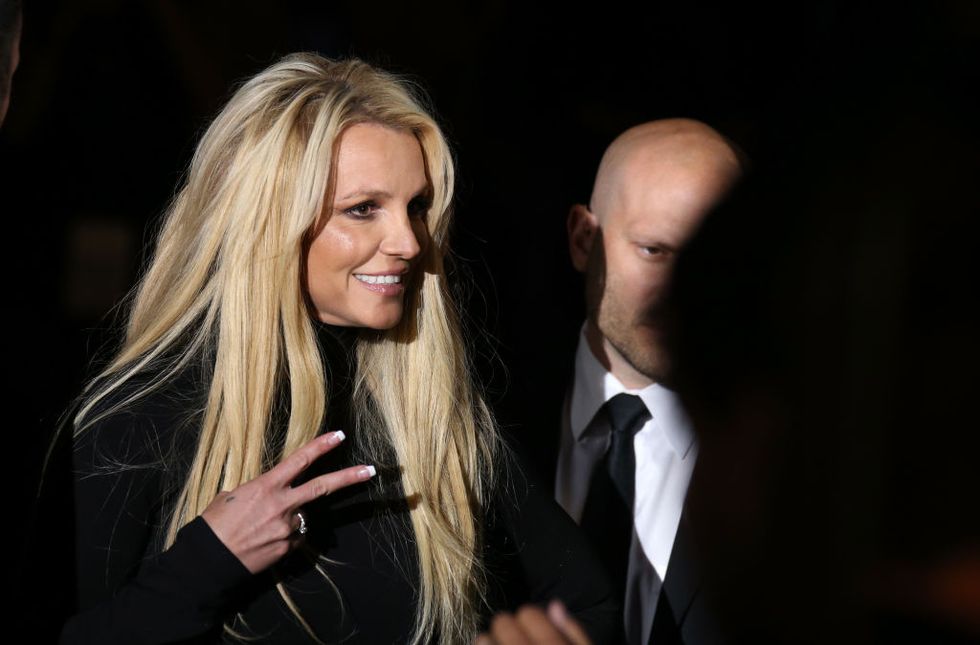 Reports have been coming in this week that suggest Britney is taking back the control over her life.
It's going to be a difficult road to freedom...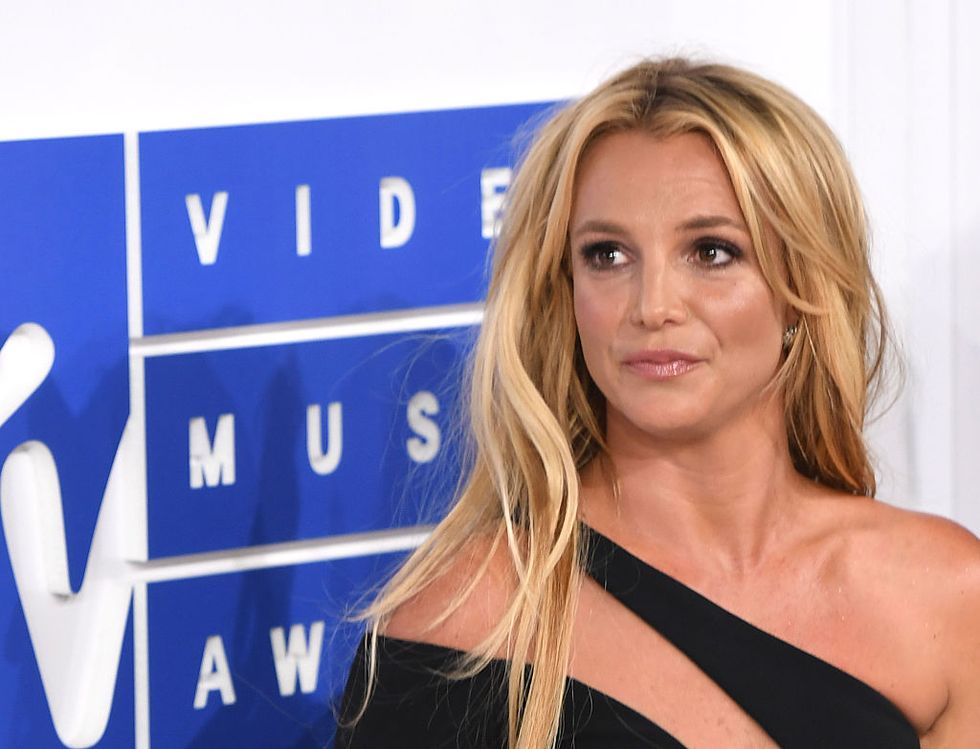 Here's what we know so far...
It all started in 1998.
Since starring in
The All-New Mickey Mouse Club,
aged eleven, she embarked on a highly successful career as a singer and performer with the release of the hit single "
...Baby One More Time
".
Britney quickly became one of the most famous popstars of her decade.
With hits such as "Oops, I did it again," "Slave 4 U," and "Britney," the Mississippi born singer consistently topped the charts.
She was even affectionately hailed the princess of pop.
Britney seemed to be at the peak of her career - churning out hit after hit.
But, early on, Britney's life started to take a turn for the worst.
Bad press began during Britney's breakup from husband and childhood sweetheart,
Justin Timberlake
, which was a very public and ugly split.
Things only got worse from there.
Britney's mental health began to dramatically deteriorate, and the endless attention and pressure from the public and the press alike started to take its toll.
And in 2007, Britney finally snapped.
The singer suffered a highly-public breakdown in the full glare of the world's spotlight.
Her breakdown was triggered by a number of different factors...
She had spent years battling
mental health
problems and, after her split from husband Kevin Federline, the father of her 2 sons, she headed to rehab in Antigua.
However, her stay didn't last...
Birtney checked herself out after only twenty-four hours and flew back to L.A.
The pictures of her hacking her own hair off shocked the world.
Britney had walked into Esther's Hair Salon in Tarzana, an upmarket neighborhood of LA, and asked the owner to shave her head because her hair extensions were too tight. And, when the hairdresser refused, the singer grabbed the clippers and went on to shave off her long locks herself.
Britney's breakdown was publicized all over the world.
The image of Britney, then aged twenty-five, emerging from the salon with a freshly-shaven head and attacking a paparazzo's car with an umbrella became one of the most famous snaps of that decade.
A few months following this, Britney was hospitalized.
In January 2008, she was seen being carried out of her house after reportedly overdosing on prescription amphetamines and locking herself in the bathroom with her youngest son, Jayden, as she refused to hand him back to Federline, who had full custody of the children.
It was a long road to recovery for the pop star...
She has gone on to win a number of awards...
And has since continued making huge strides forward, winning back custody of her children, making more successful music, landing a lucrative residency in Las Vegas, and having a number of healthy relationships. She is even in a happy, long-term relationship with her actor boyfriend, Sam Asghari.
However, one sinister consequence of her breakdown still remains to this day.
And that's the questionable role her dad has in her life.
As stated earlier, Jamie controls every aspect of his daughter's life.
A Los Angeles court named Jamie as the permanent conservator of his daughter's affairs in 2008, and he was named as the permanent co-conservator of her estate, along with an attorney, Andrew Wallet.
Fans believe that, to this day, Britney's dad dictates her every move...
just a reminder tht britney spears has no control over her life, her dad has complete control over it, shes not all… https://t.co/QOhIpQiA85

— Naveen Rahman [she/her] (@Naveen Rahman [she/her])1593943665.0
And many are finding the whole set up to be incredibly problematic, not to mention detrimental to her already fragile mental health.
Concern about the star's wellbeing has been steadily growing...
Anyone else shocked by the Britney Spears stuff? Her dad having conservatatorship (complete and utter legal control… https://t.co/KCXj53gZDj

— Black lives matter (@Black lives matter)1594095845.0
And many fans have been left worried by her recent Instagram activity, which includes a number of bizarre and cryptic videos.
Things have been strange, to say the least...
Over the last couple of months, people have been using the hashtag to show their support and solidarity with Britney...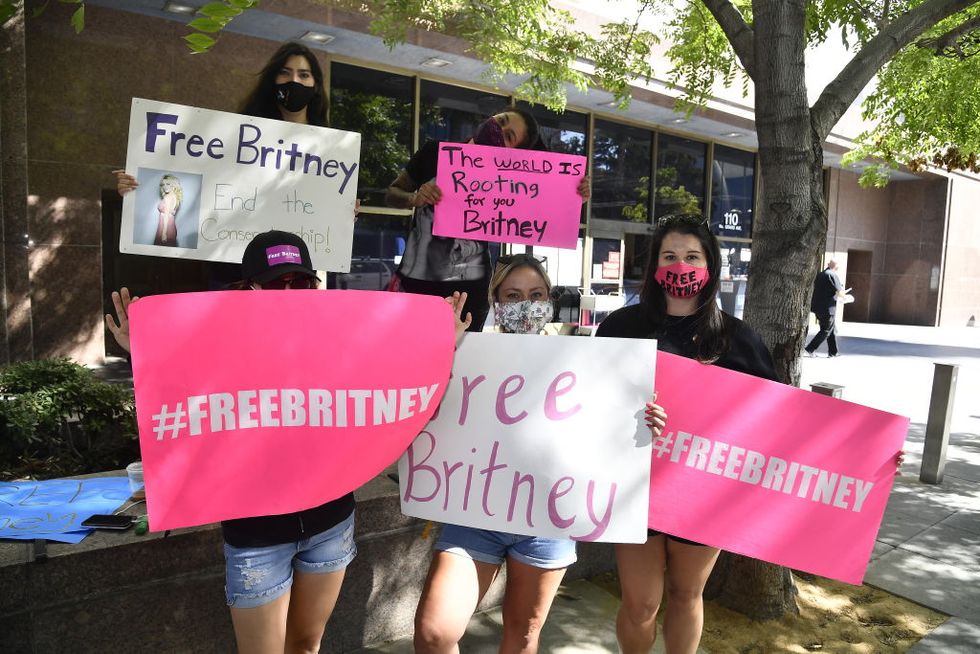 And some even took to the streets of Hollywood to march in protest of her oppressive situation.
Last year, Britney had addressed the movement, writing on Instagram:
And now, fast forward one year...
It was reported that she no longer wants her dad to be in control of her conservatorship.
TMZ
reported.
Britney's attorney, Samuel Ingham, said in a statement:
Sadly, this won't be an easy journey for the star...
And today, there's been another development.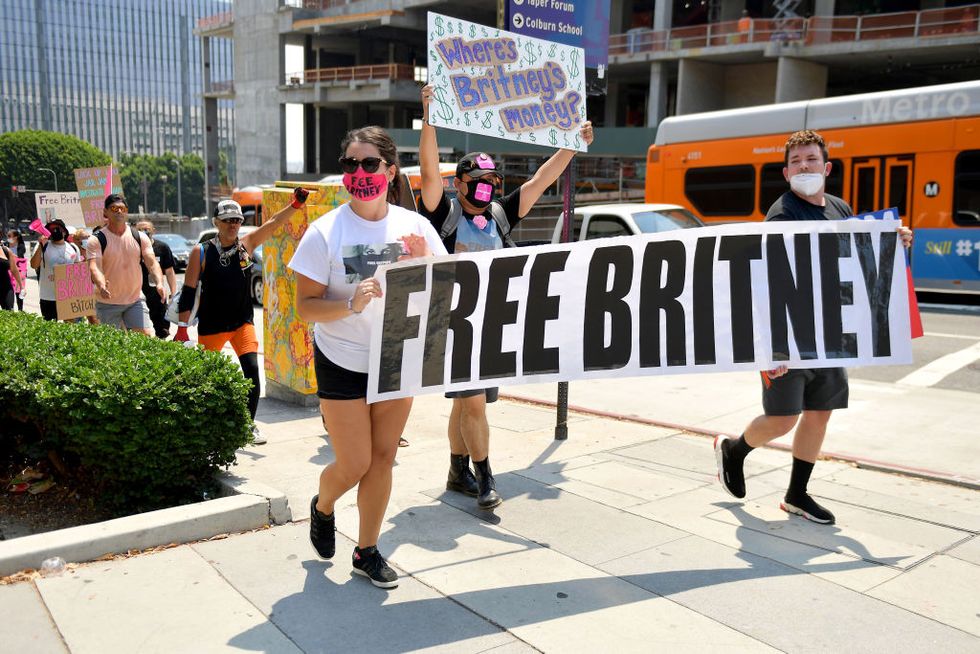 According to TMZ, Britney's lawyers just filed documents opposing her dad's motions to seal parts of her ongoing conservatorship case.
Britney argues there are no medical issues or sensitive issues with her children to protect...
The lawyer reportedly said this:
They continued.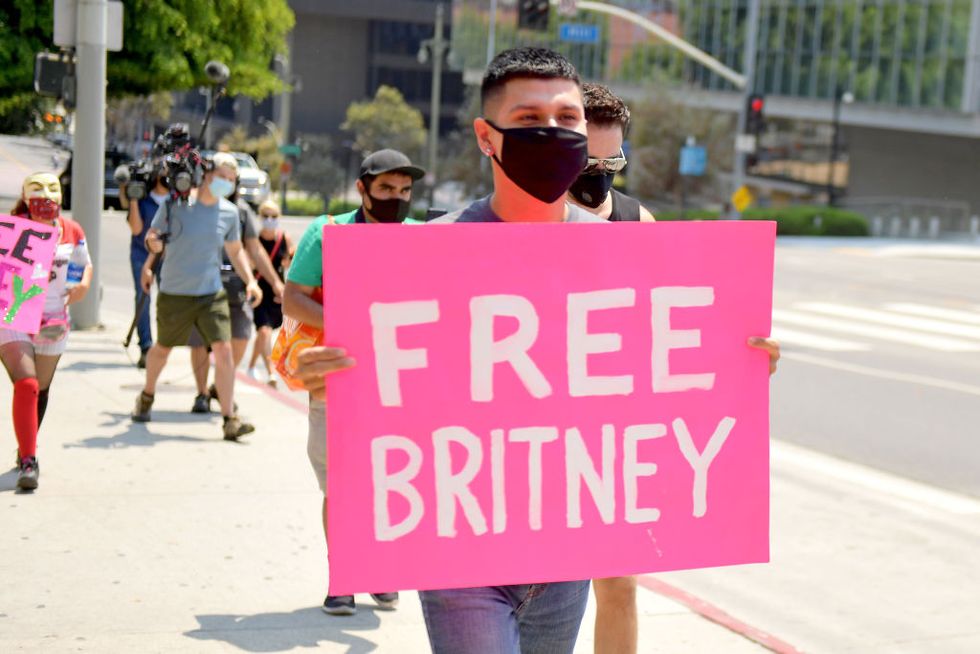 "Far from being a conspiracy theory or a 'joke' as James [Jamie] reportedly told the media, in large part this scrutiny is a reasonable and even predictable result of James' aggressive use of the sealing procedure over the years to minimize the amount of meaningful information made available to the public."
Along with the legal documents, Britney's lawyers also allegedly attached an article about the Free Britney movement.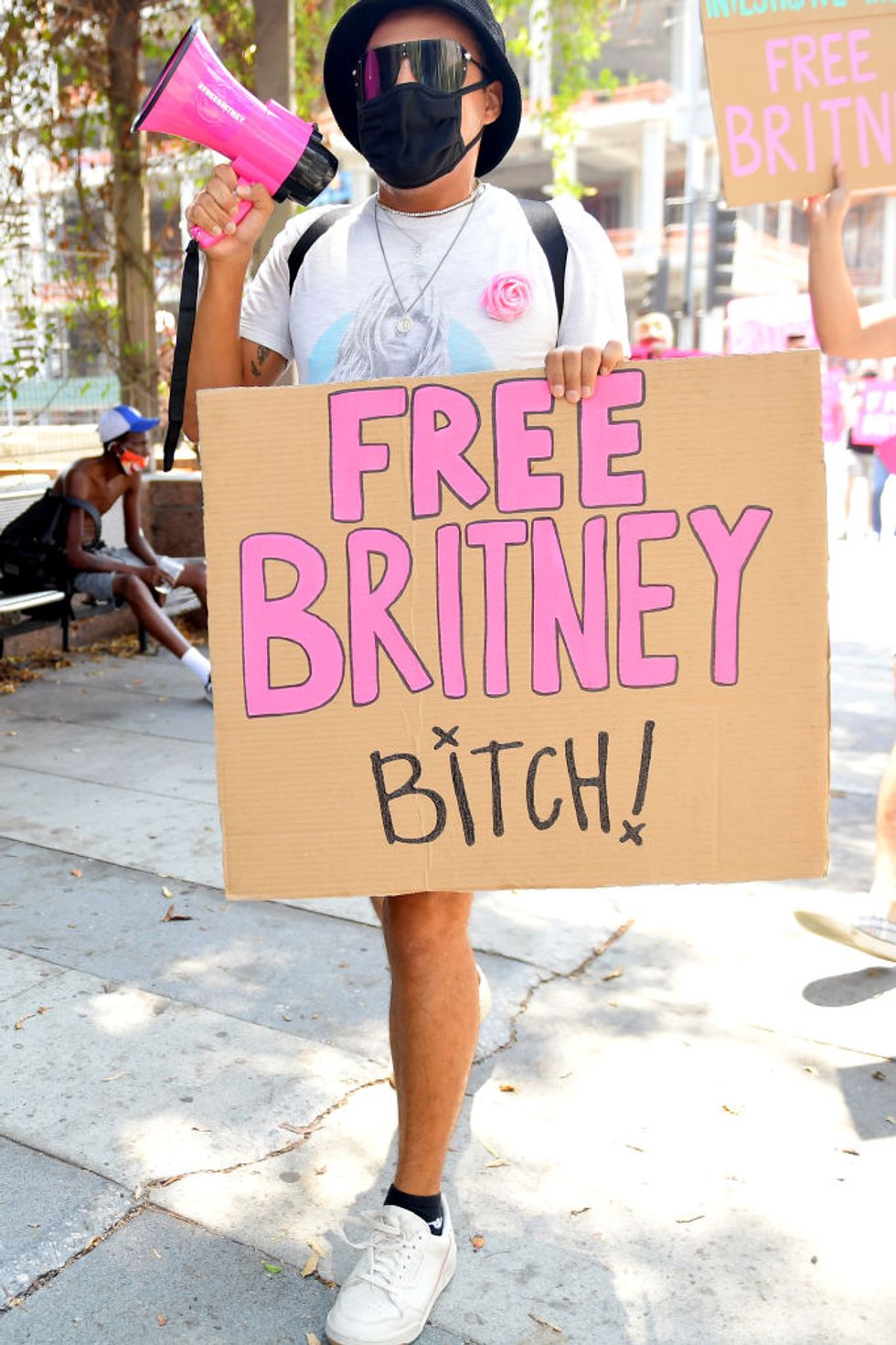 Stating that the star is trying to get some personal autonomy back in her life.
They also say Britney "welcomes and appreciates the informed support of her many fans."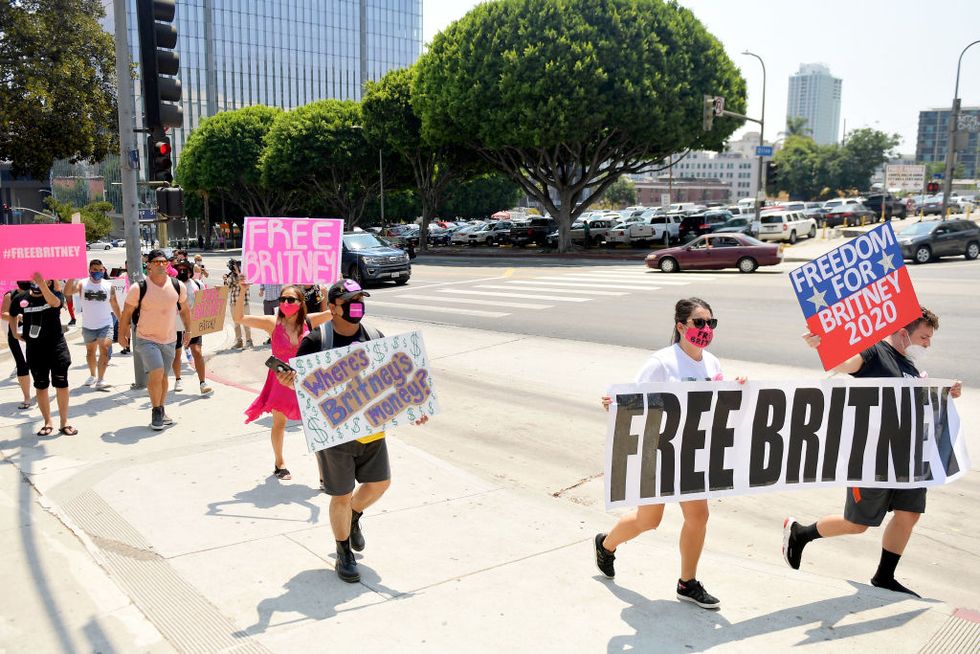 Stay posted for more updates on the case.