Bruce Springsteen has big - and sunny - plans if President Trump is re-elected in November's elections...
Yep, the "Summer of 69" singer could very well be taking his business elsewhere.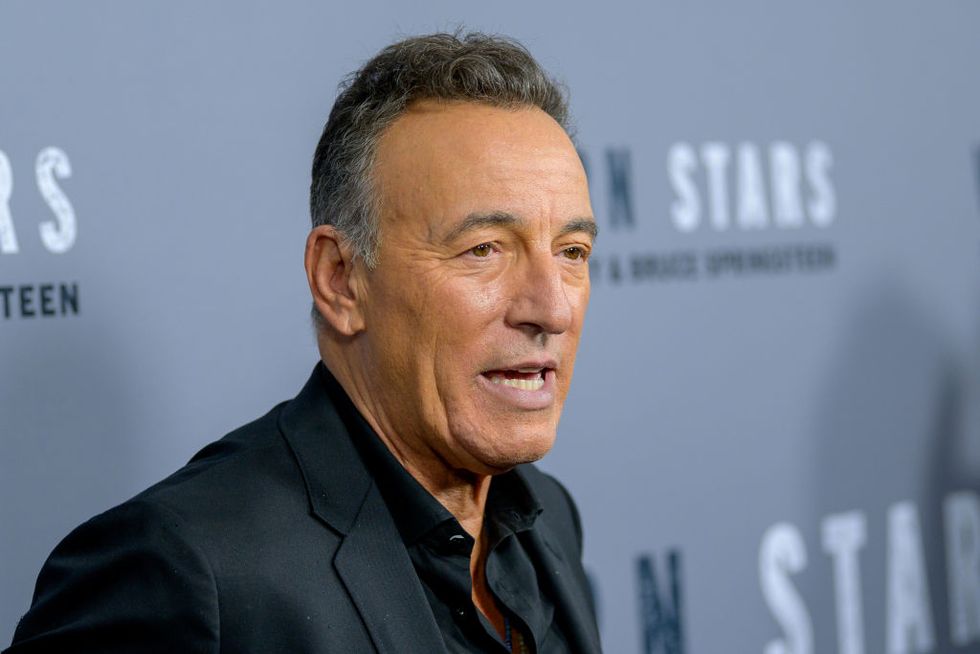 Well, that's if we vote for another 4 years of President Trump's ruling, that is.
Springsteen weighed in on our country's current political climate this week...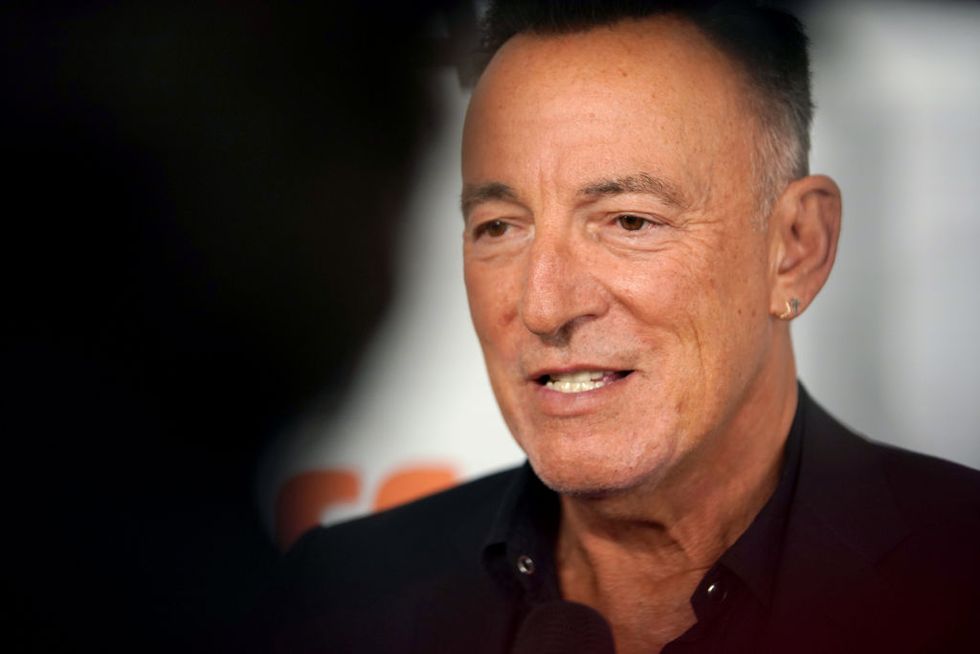 And it's needless to say, he's less than impressed.
So unimpressed, in fact...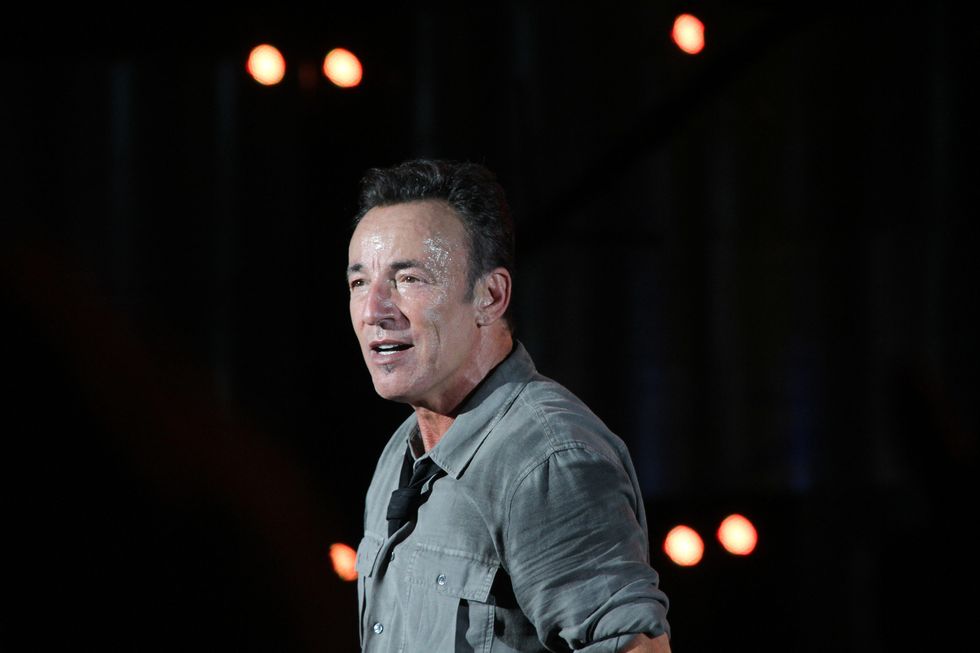 That he may very well be packing his bags and fleeing to the other side of the world.
Now, while many have found Springsteen's words to be somewhat on the dramatic side...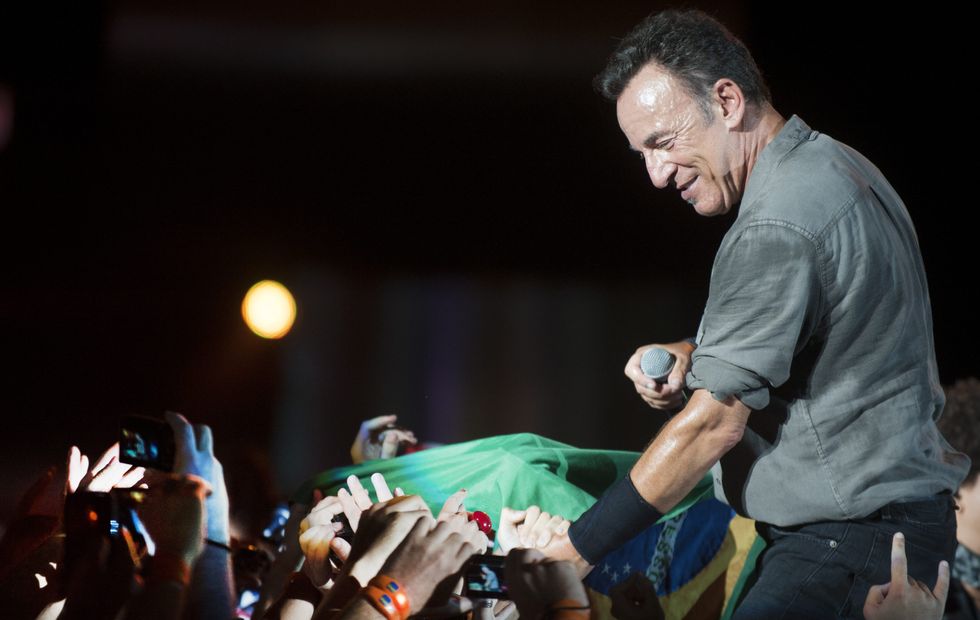 Others couldn't agree with him more.
Now, as you will all be aware, we are mere weeks away from the highly anticipated election.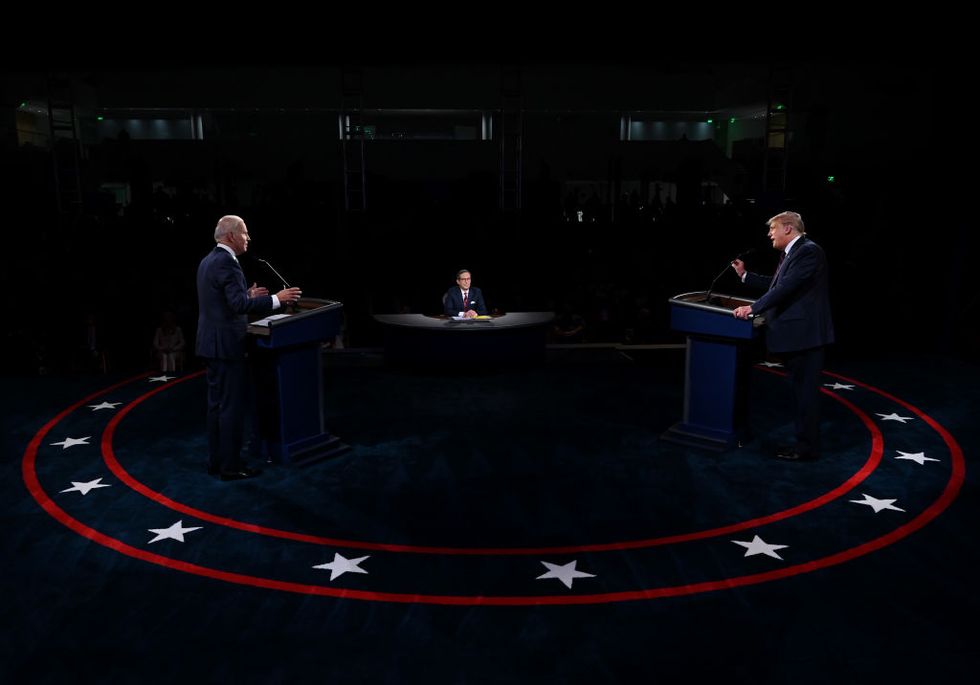 via: Getty
And it's been an explosive journey, to say the least.
Donald Trump is hoping to gain victory and be reelected as President of the United States...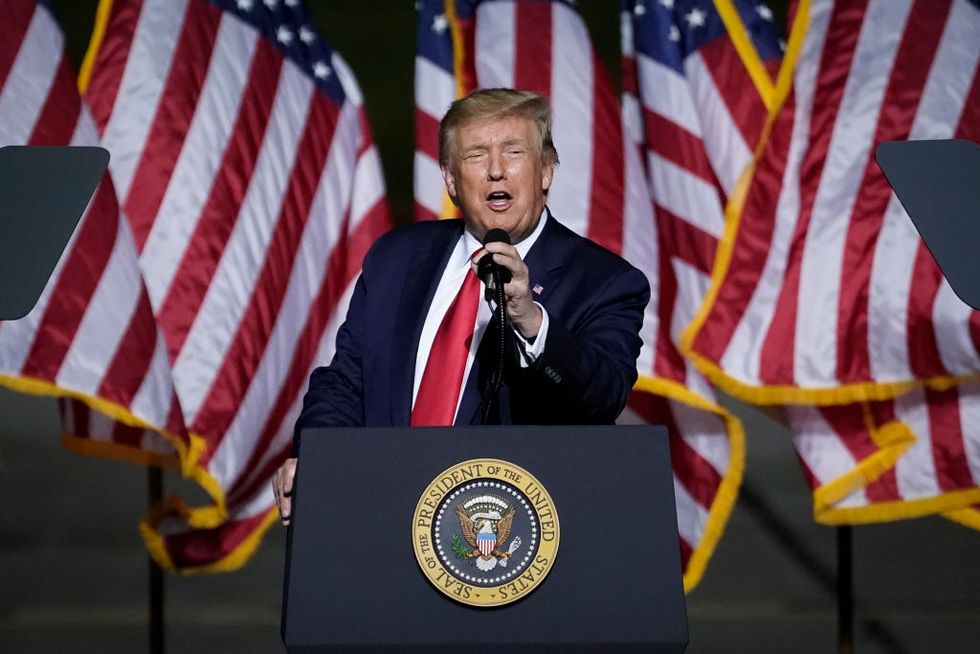 via: Getty
But he has some serious competition from his Democratic rival, Joe Biden.
Of course, the election couldn't have landed on a worse year...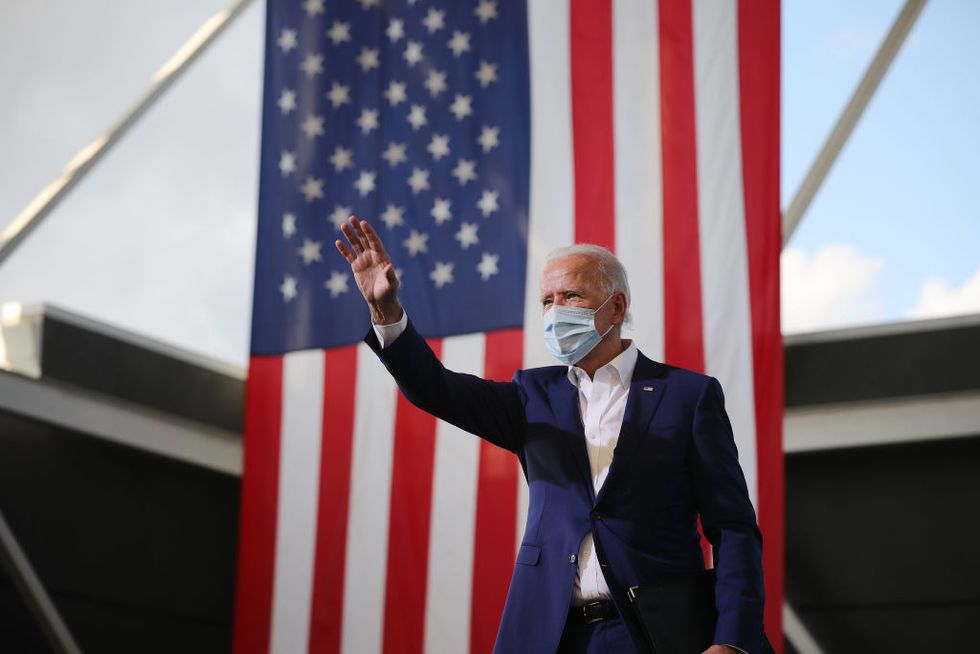 via: Getty
But it has been powering on ahead, despite many major setbacks.
The first presidential debate was held on September 29th in Cleveland.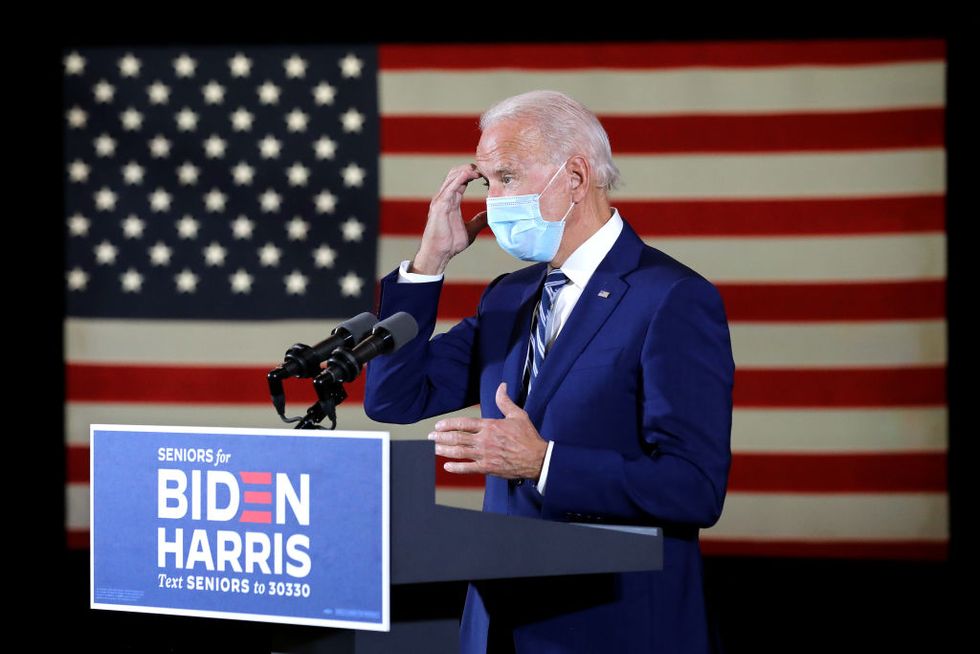 via: Getty
Entering into the debate, Biden had a significant and persistent lead in the polls. Biden's lead was compounded by a cash crunch in Trump's campaign, with Biden's campaign donations improving significantly.
President Trump was obviously aware of this...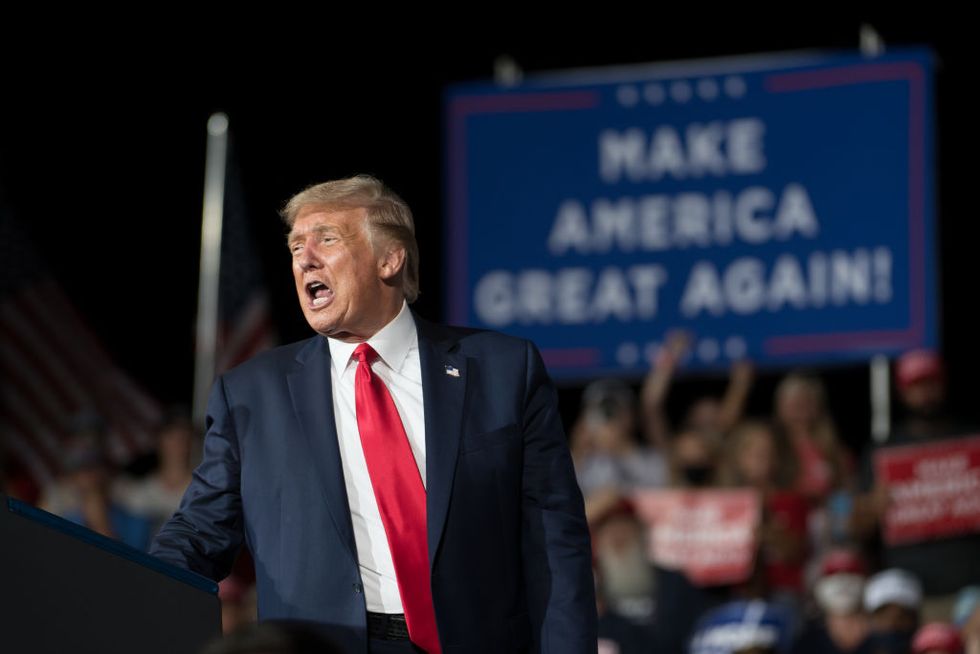 via: Getty
And in the weeks running up the debate, he attempted to cast doubt over Biden's abilities, claiming that he was suffering from dementia and that he was taking performance-enhancing drugs. Trump even requested Biden to take a drug test before the debate.
But overall, the ninety-minute debate, that was held by Fox News' Chris Wallace, was a bitter one.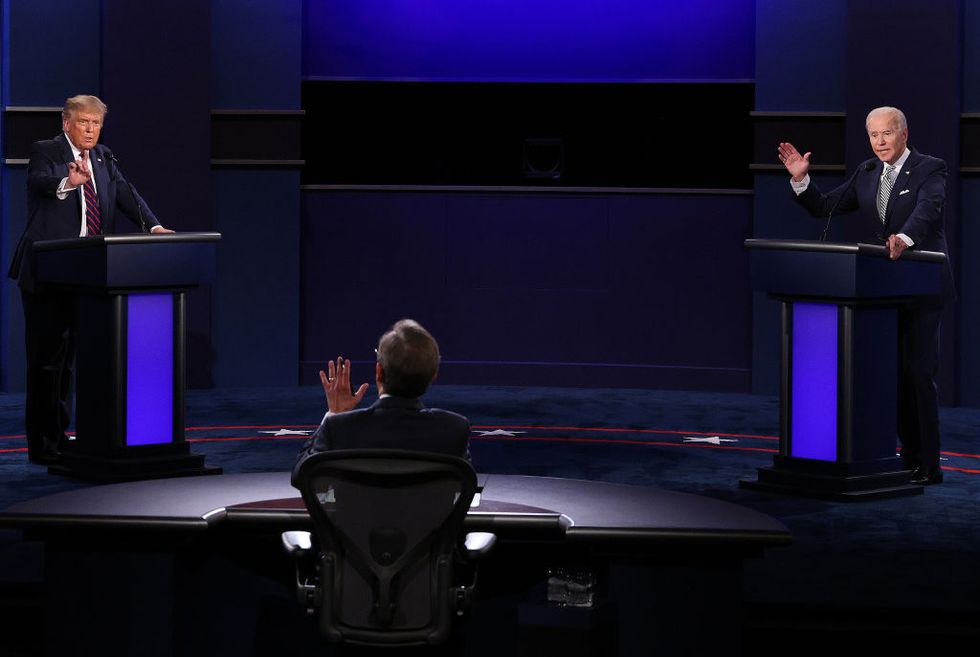 via: Getty
Both Trump and Biden seemed to be having a field day
throwing insults at one another
and picking at each other's flaws.
The whole debate was certainly made personal...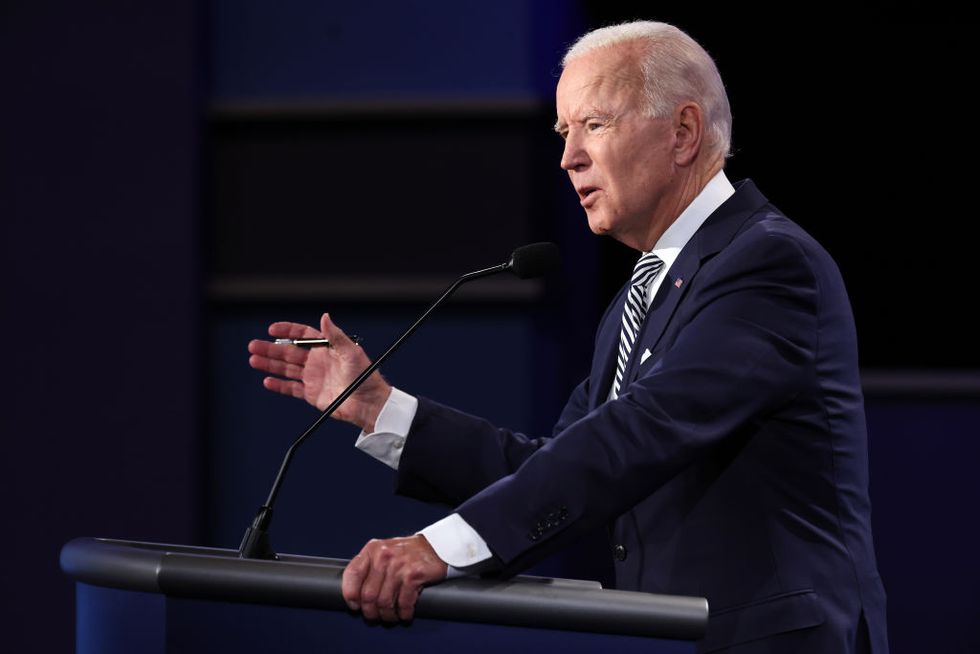 And it didn't leave a pleasant taste in the mouths of viewers who were, quite frankly, left feeling disgusted at what they had just witnessed.
It all felt very disorganized...
This debate is unfortunately between a steamroller with no operator & a Roomba that got stuck in a corner

— Aparna Nancherla (@Aparna Nancherla)1601428943.0
The people of America have never before felt so disheartened in the run-up to an election.
Trump's presidential campaign seems to be hitting rocks...
And things took an ultimate turn for the worst when at the start of October, the President and the First Lady, Melania, tested positive for COVID-19. Trump insisted that they immediately went into self-isolation together and that they felt fine, but after just a few days, he was hospitalized at Walter Reed National Military Centre.
Despite the huge worry surrounding Trump's health...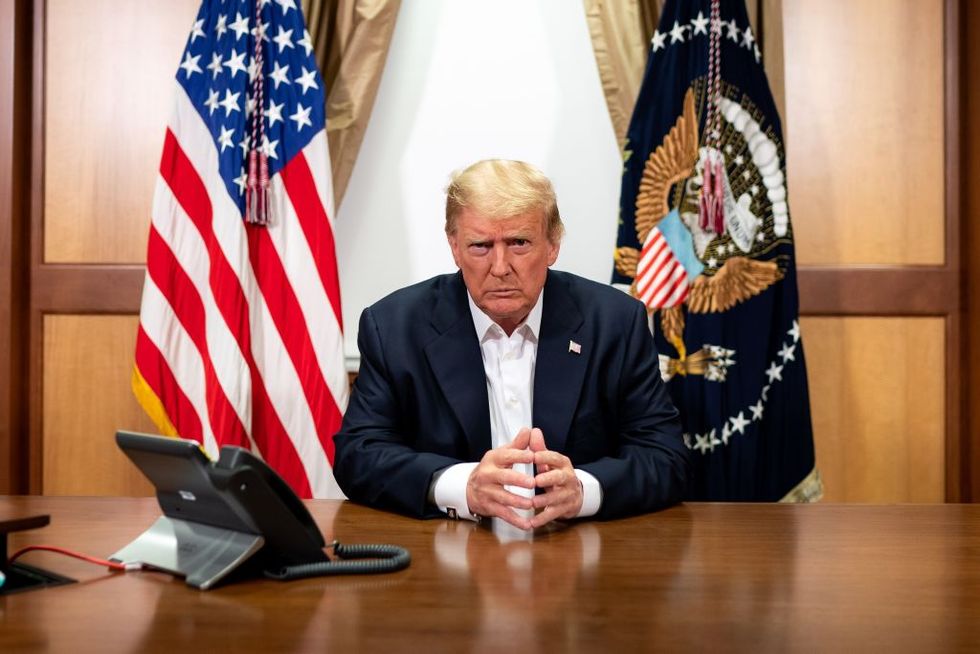 via: Getty
He was discharged just a few days later and insisted to the nation that all we need to do is to "learn to live with COVID", which was
very
concerning to hear.
In the weeks following his discharge, Trump continued to insist on how he was "feeling better than ever."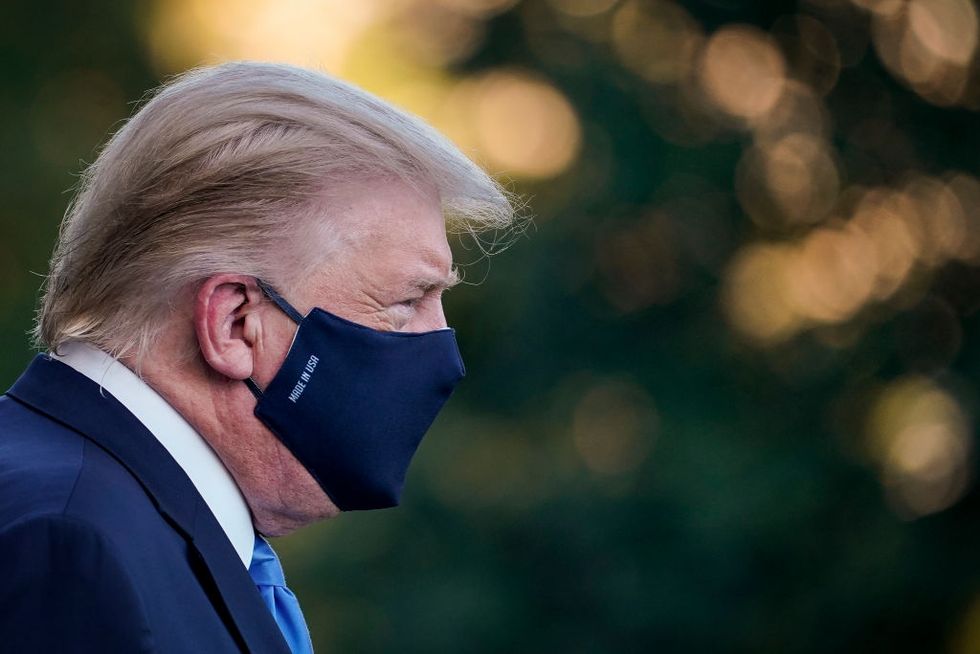 via: Getty
But, when Joe Biden proposed making the next presidential debate a virtual one in the interest of health and safety, Trump put his foot down.
FYI, this wasn't just Biden's idea.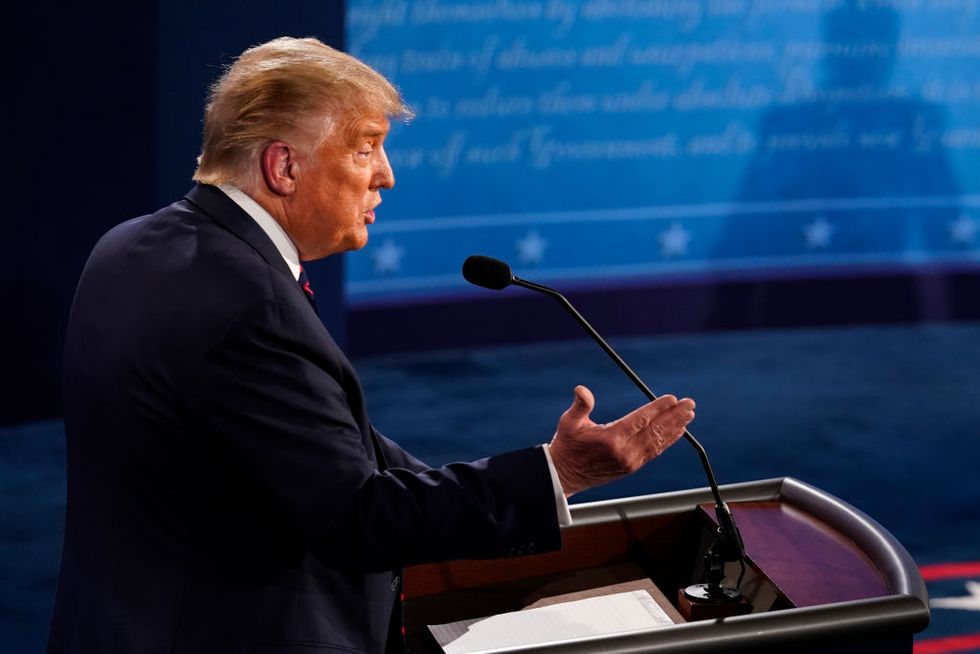 via: Getty
The Commission on Presidential Debates announced that the October 15th town hall-style debate in Miami would take place virtually as health experts raised concerns about whether it would be safe to hold the event in person given Trump is still recovering from COVID-19.
The virtual debate that was scheduled to go ahead was officially canceled due to Trump's refusal.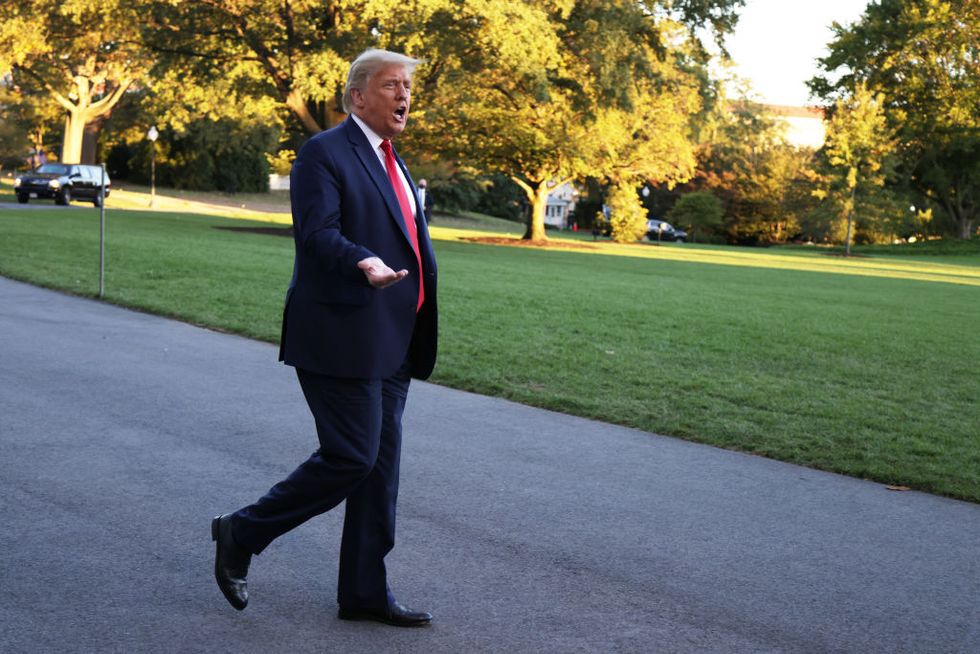 via: Getty
For some reason, the proposition of a virtual debate infuriated the President and he boldly said he "wouldn't waste his time" on it.
So, as you can see, the whole thing has been nothing short of shambolic.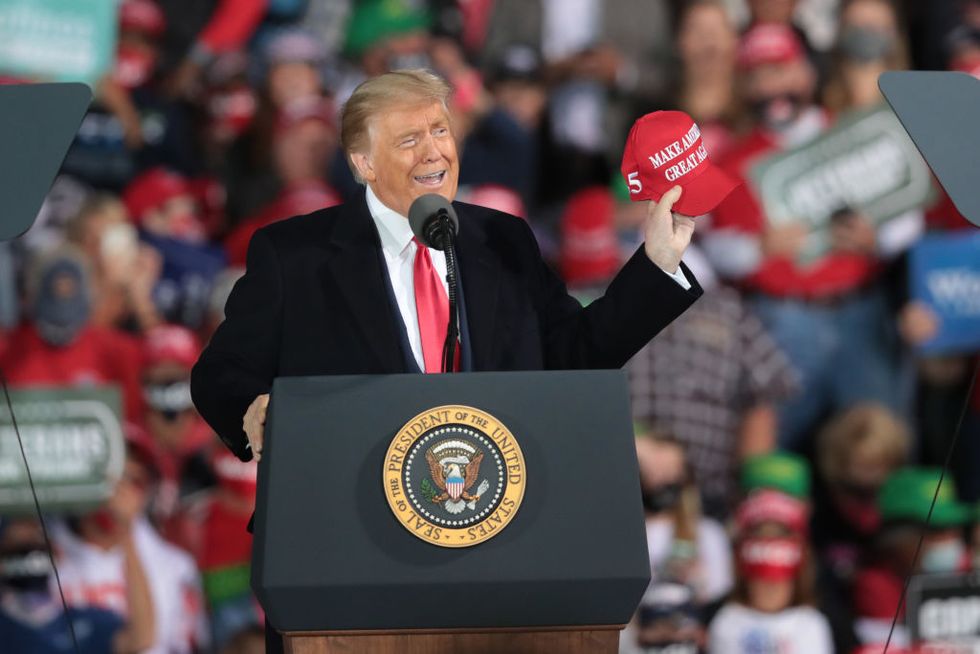 And a number of our favorite celebrities have even threatened to leave the country if Trump is re-elected.
The Motley Crue drummer was recently quizzed on his thoughts surrounding the elections for the London magazine, The Big Issue...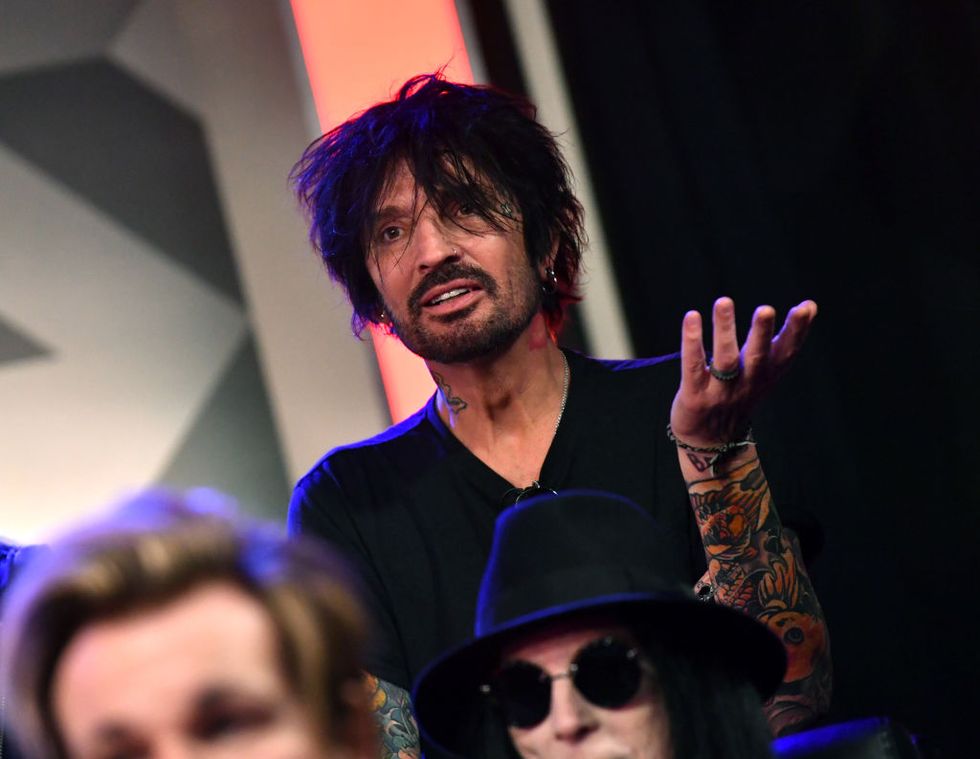 Where he demanded that people "stop voting for celebrities and get someone real to run the US."
The rock 'n' roller revealed his backup plan just in case Trump is re-elected.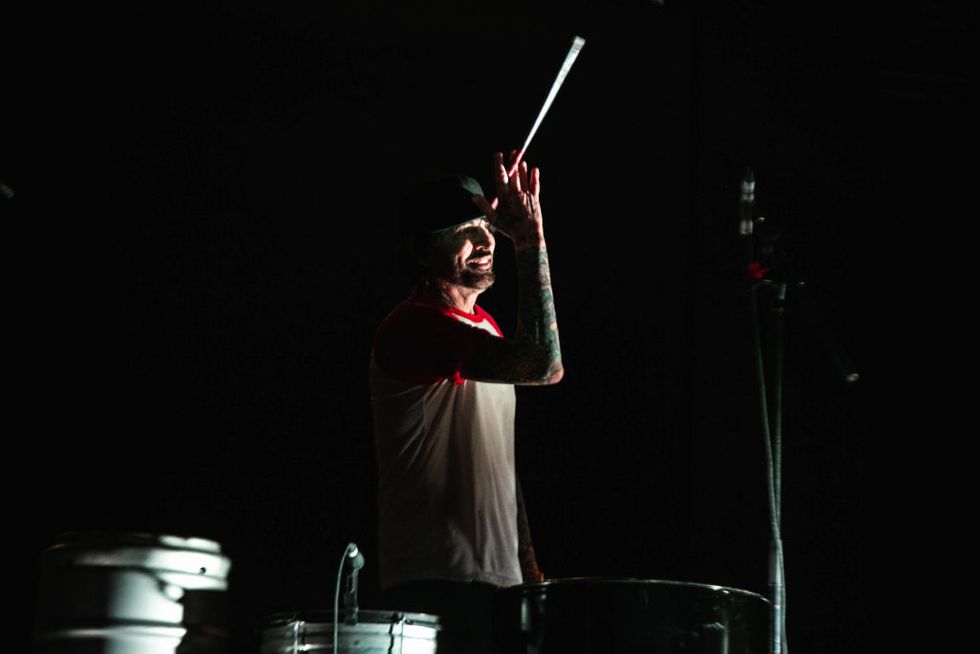 "Dude, I swear to god if that happens then I'm coming over to visit the U.K. I'm out of here."
He then insisted he would return to his native country of Greece.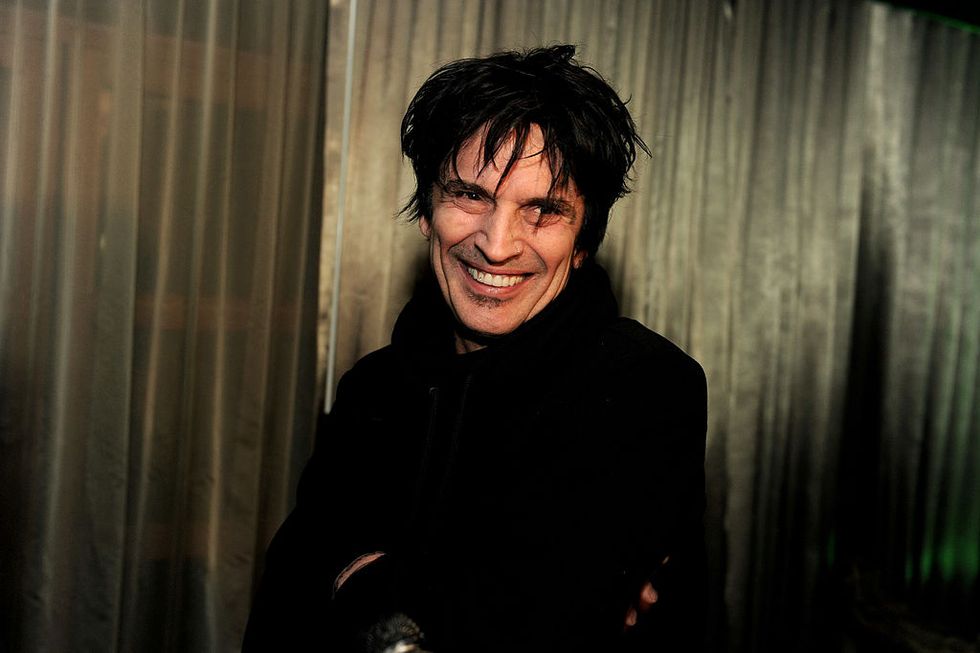 "I'll go back to my motherland, go back to Greece, and get a house on one of the islands."
And now, another rock icon has chimed in with his own plans to jump ship if Trump succeeds...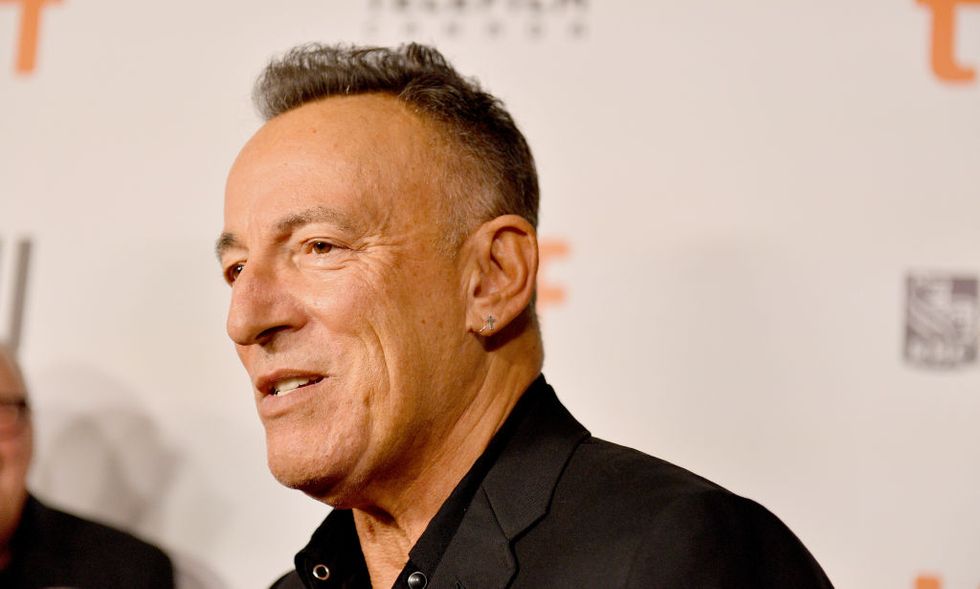 Yep, we may just be losing Brucey.
In an interview with The Australian Press, Springsteen outlined his plans to leave the U.S in the wake of a Trump win.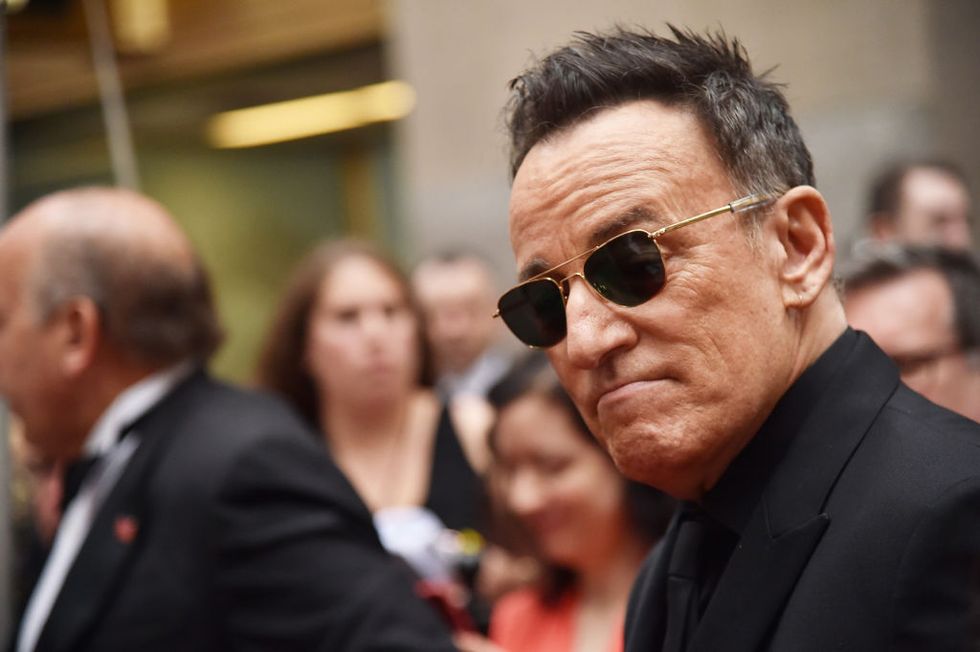 He first gushed about their country as a whole, noting, "Every time, we have nothing but good times down there. It's always a treat to come. Love the people, love the geography, a great place for motorcycle trips, it's close to our hearts."
So what better place to settle in the event of a Trump success?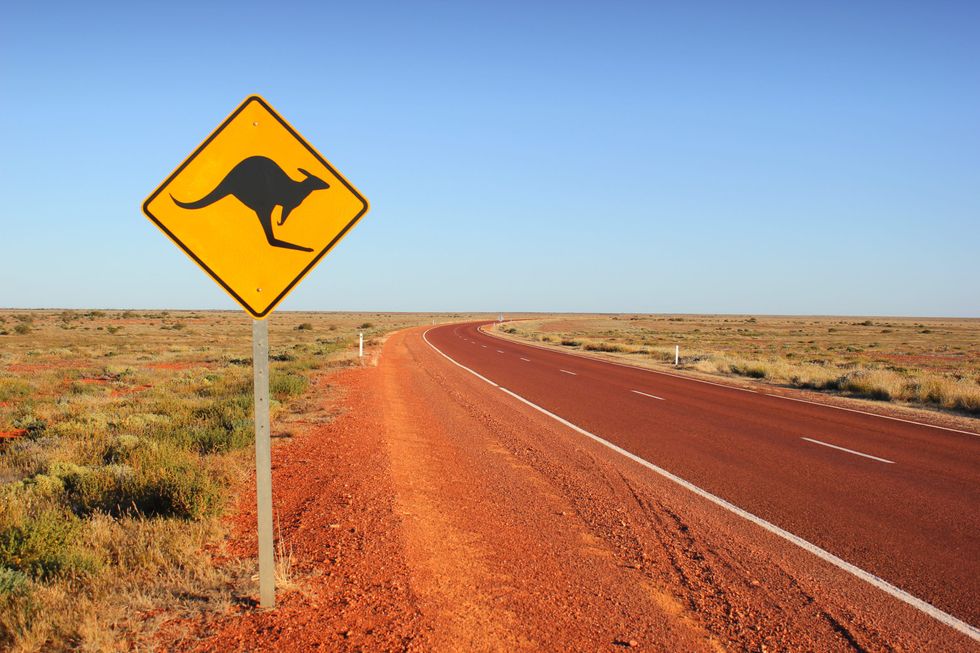 "If Trump is re-elected – which he will not be; I'm predicting right now he's gonna lose – if by some happenstance he should be, I'll see you on the next plane."
However, Springsteen is confident that Trump will not be re-elected...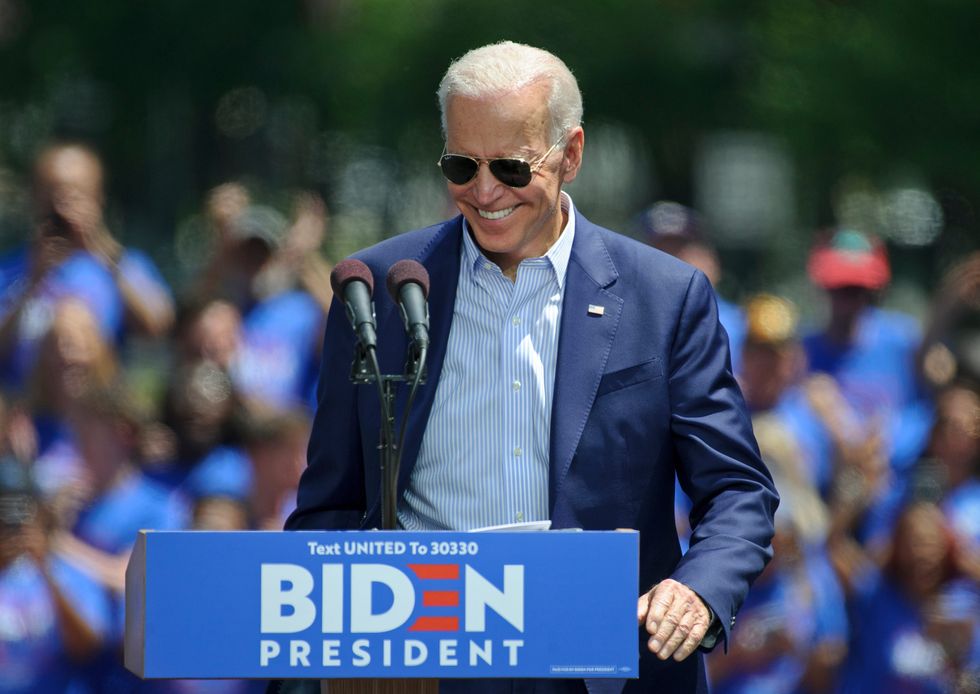 And that Biden stands a great chance at being the next POTUS. But only time will tell... Bruce, don't book your flights just yet. For more on the upcoming elections, keep scrolling...