Queer Eye has quickly become a Netflix fan favorite, with thousands of us tuning in to watch the Fab Five makeover and transform the lives of people across Kansas City.
While we all love watching Karamo, Tan, Jonathan, Bobby, and Antoni work their magic, there's one 4-legged addition to the show that also won the hearts of viewers...french bulldog, Bruley. Owned by the show's producer, the pooch would regularly feature in the episodes - hanging out in the Fab Five's loft.
But, there's been some devastating news...
His owner took to Instagram yesterday to break the news that Bruley has sadly passed away, aged 10.
We were first introduced to Queer Eye's "Fab Five" in February last year.
But this wasn't actually the first time that Queer Eye hit our screens...
Queer Eye for the Straight Guys that aired a decade ago. Though reboots are often not as successful as the original show, it seems that Netflix defied odds with this hugely popular revival.
So what does a makeover from the Fab Five actually involve?
Those being made over on the show quite literally have every area of their life re-vamped. From a home renovation and brand new hairstyle to a whole new wardrobe, cuisine lessons and even life coaching - the Fab Five delve deep into the lives of each person featured on the hit series.
But it's much more than just a makeover...
Throughout the series, the Fab Five meet with a diverse line-up of contestants, from those with opposing political views to a trans man recently recovering from top surgery. The gang touch the lives of these people in a unique way. Throughout the series, the group have done some incredible things such as helping one guy come out to his family and helping another come to terms with the loss of his wife. They enable all of the contestants to learn to love themselves, and, for the viewer, the show's certainly an emotional rollercoaster.
The show is filled with tear-jerking moments.
pretty emotional, to say the least.
The Jones Sisters from season 3 are a fan favorite.
Little and Shorty who own a
BBQ stand
had their lives transformed by the Fab Five. Not only did
they
get a brand new look, but so did their business. The guys kitted them out with brand new uniforms, outdoor seating, new branding, and
even
their own bottled BBQ sauce. And the best thing? Their business is
still
booming.
The series has propelled to TV stardom and has countless awards to show for it...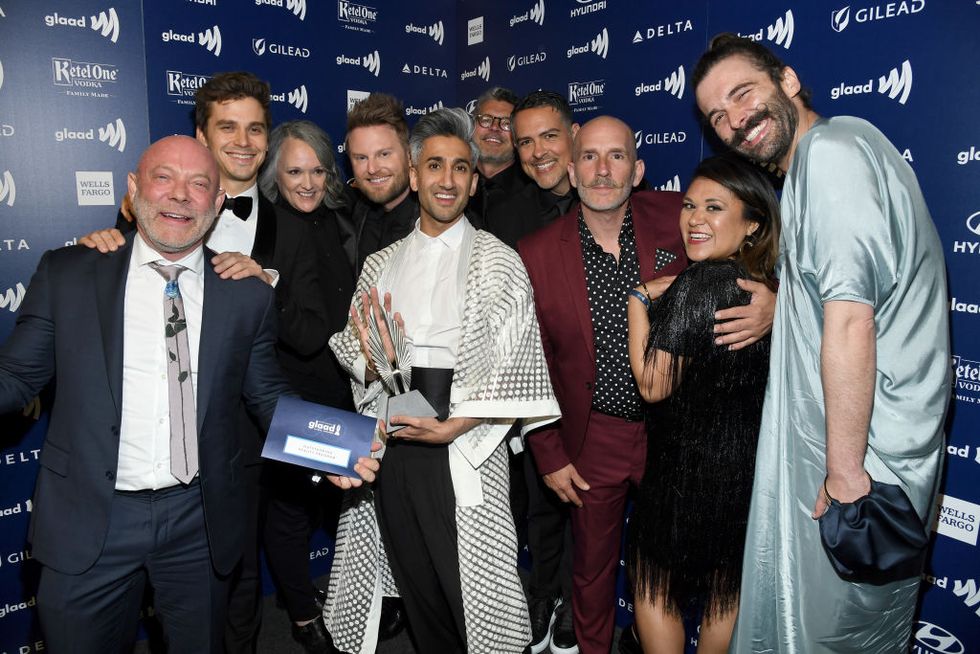 via: Getty
The show has picked up an Emmy, a GLAAD award,
and
a TCA award, as well as receiving rave reviews from both critics and Netflix watchers.
The Fab Five are so popular that they even recently featured in a very famous singer's music video.
But someone else who's pretty popular on the show is Bruley.
Bruley joins the Fab Five in their loft on set...
Michelle Silva, who adopted him when he was just nine weeks old, Bruley stole the hearts of Queer Eye viewers. 
But, there's been some sad news...
She touched on Bruley's Queer Eye fame in her post.
Queer Eye, in just a few moments on screen, you guys all got a glimpse of the Bru I knew and loved. He was hilarious, stubborn, sometimes inappropriate, and always a sucker for a snack. "He was pure love. It's been so fun capturing his spirit and sharing more with you all here. I've taken a few days to process and grieve and figure out what's next."
His Queer Eye pals have already started playing tribute to their 4-legged-friend...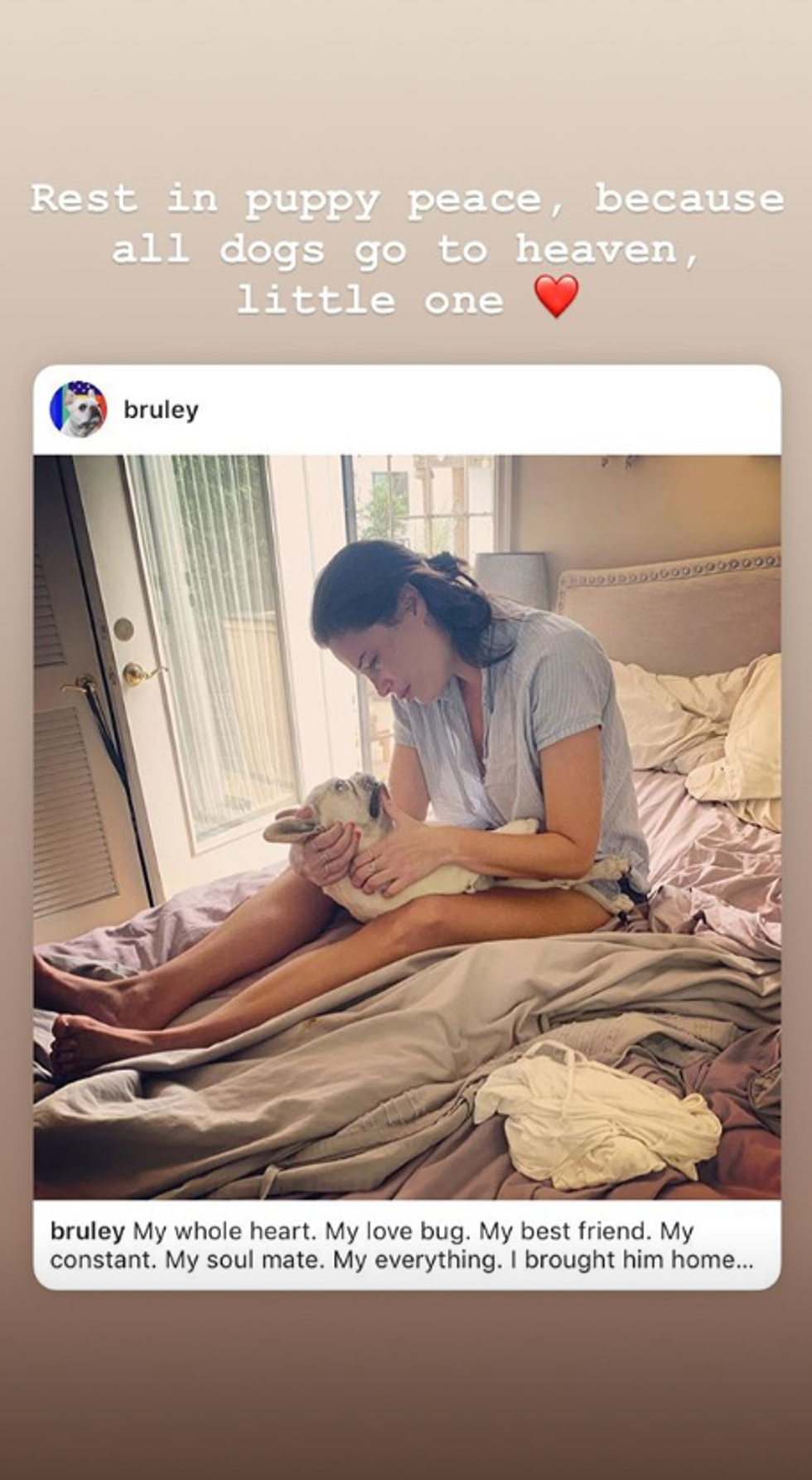 via: Instagram
Food and wine connoisseur, Antoni Porowski, penned a moving message on his Instagram story, while Bobby Berk wrote: "Breaks my heart. Sorry for your loss love." On Thursday, the official 
Queer Eye
Twitter account released a statement following the passing of Bruley, that read: "RIP to our dear bru bru! Each time we returned to our loft in Kansas City you were always there to greet us and that brought us so much joy. We hope you have an endless supply of treats to munch on."