Whether you're a fan or not, it's no secret that the Kardashians dominate pop culture. From their hit reality show to their breakouts into the beauty and fashion industries - no area of the glamorous celeb world seems to have gone untouched by the famous family.
It's also no secret that the sisters have had their fair share of squabbles over the years, and it seems this week is no exception.
On a teaser for Keeping Up With The Kardashians season 18, the drama between Kim and Kourtney appears to reach new heights and things quickly become violent...
Keep scrolling to watch the clip for yourself.
The Kardashians are a media force.
via: IMDB
They've all starred in one of the most successful realities shows of all time and each of the sisters has a massive influence on social media.
The Kardashian-Jenners are more than just influencers, though.
They're truly impressive entrepreneurs and businesswomen. Whatever you think about them, you can't deny that they've done well for themselves.
Especially coming from pretty humble beginnings.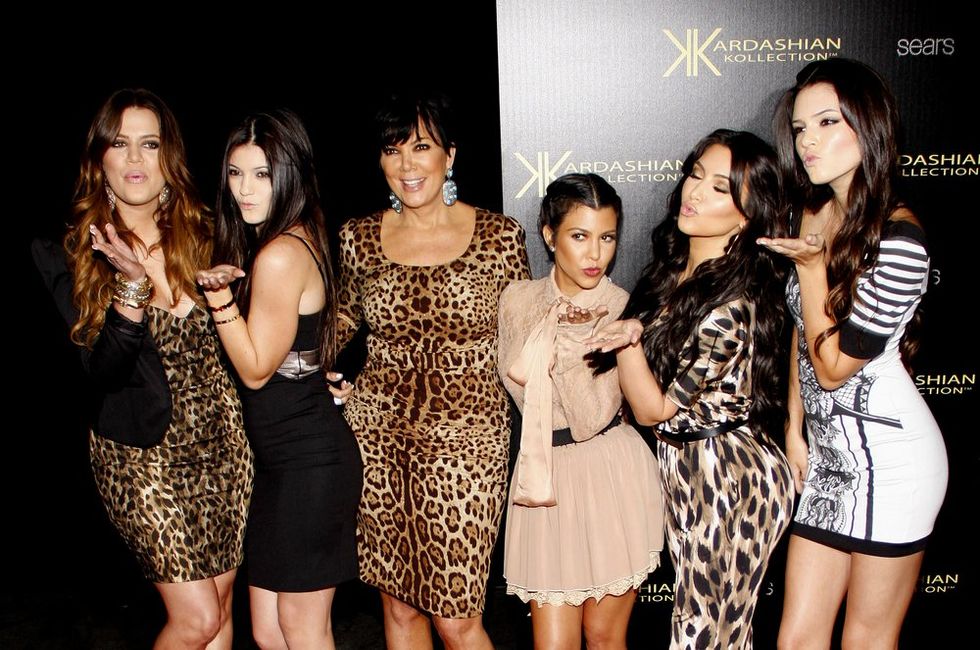 via: Shutterstock
Sure, they've always had an element of wealth and fame - but back when 
Keeping Up With The Kardashians 
started, the sisters certainly weren't the biggest Hollywood success story.
They've come a long way...
via: Getty Images
And more and more, the family are being respected as major players, particularly in the realms of fashion and beauty.
Now, they're one of the most famous families on the planet.
But there are some things that they just can't seem to get right.
The Kardashian clan can't seem to avoid controversy at every turn. Skeptics might even suspect they actually court it.
The sisters have been called out time and time again.
Oh, and who can forget the allegations of blackfacing?
When you let Kim's cultural appropriation slide for years, and now she feels comfortable in blackface. https://t.co/e38irQRBHW

— Ayesha K. Faines (@Ayesha K. Faines)1576864616.0
Kim's recent photoshoot certainly caused a stir.
But that hasn't been their only issue.
In fact, this is something all the sisters have faced criticism for.
They've all been under fire for their shilling of
sketchy diet products...
And the fact that they all have
so much money
that they enjoy flaunting regularly consistently lands them in hot water.
But despite all of the negativity...
the most loved, families in the world.
We're currently waiting for season 18 of KUWTK to drop.
Why?
The siblings have had their fair share of disagreements over the years...
Remember when Khloe and Kourtney wanted to sue Kim for creating a perfume on her own?
Or this iconic moment all the way back from season 1?
Kim Kardashian hitting khloe w her bag while saying "don't be fucking rude" is my favorite cinematographic master p… https://t.co/HujUX3vOuQ

— 🦋 (@🦋)1553702510.0
This is still very much ingrained in our memory.
But the latest family bust-up is undoubtedly one of the worst...
Fans got a glimpse at the fight on a teaser for the upcoming season of the family's hit reality show.
Kim and Kourtney have always had a love-hate relationship with each other.
So we aren't entirely surprised that the pair have had yet another disagreement.
In the dramatic clip, Kim and Kourtney end up getting physical with each other.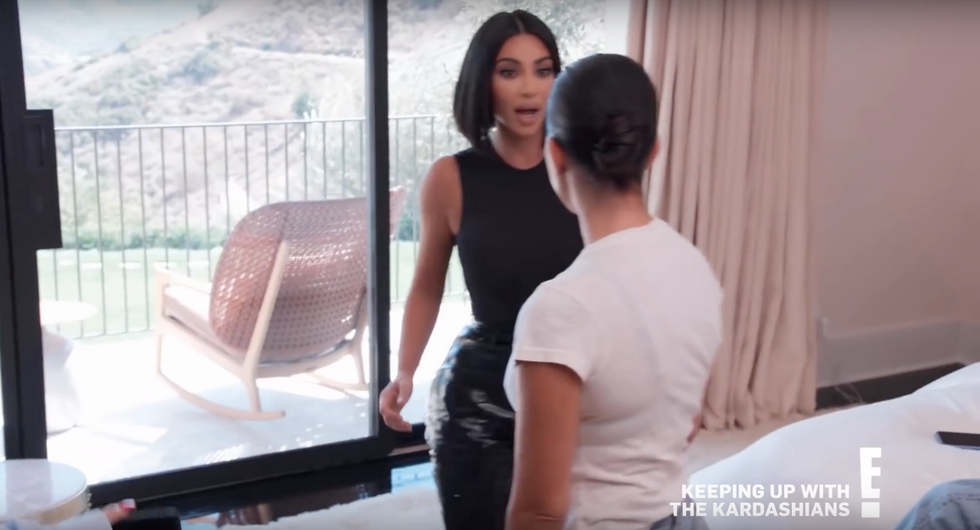 via: YouTube
As things begin to get heated, Kim
throws a punch
at her sister.
There have been mixed reactions to the fight.
i cant wait to see this kim & kourtney fight. lmfaooooo

— mama jo (@mama jo)1582686478.0
Some are excited to see it unfold, whereas others are adamant it is staged for publicity.
Watch the full clip below:
Yikes. Interested in more Kardashian news? Keep scrolling to see why people are "disgusted" with Kim after pictures of North emerge.