The Grinch has served as one of the most iconic characters of the festive season. Most famously brought to life by Jim Carrey in the 2000 movie, How the Grinch Stole Christmas, the green Christmas-loathing creature, originating from the famed Dr. Seuss tale has become the poster boy for all things festive. He's also given us some of the most viral-worthy (and relatable) lines on television.
Last year, an animated re-vamp movie centering on the Scrooge-esque creature hit theatres. And to jump on the bandwagon, popular toy store, Build-A-Bear, launched a collection of stuffed toys to celebrate.
But now, as the festive countdown gets well and truly underway, the limited-edition Grinch collection is back, hitting Build-A-Bear stores just in time for Christmas and it's everything we could ever want.
Just wait until you see how cute it is...
Christmas is just around the corner.
There's not long now until we'll be waking up on Christmas morning! Good food, time with friends and family, Christmas movies, gift-giving… what's not to love?
A highlight of the festivities is the Christmas movies.
From family-friendly classics such as Elf to romantic flicks like Love Actually, there's truly something for everyone.
It's the best way to get in the holiday spirit.
Nothing screams Christmas like a good old festive movie.
But there's one movie that stands out above the crowd.
via: imdb
The Grinch, of course! The Christmas-loathing green character has become a Christmas icon in his own right.
Based on the Dr. Seuss tale, The Grinch was famously brought to life in 2000 by Jim Carrey.
The Grinch That Stole Christmas has become a staple Christmas movie and a fan favorite amongst all ages.
The Grinch may have seemed cold-hearted and miserable...
But let's be honest, as time goes by he just gets more and more relatable.
Last year, an animated version of the movie hit screens.
via: imdb
And to celebrate, Build-A-Bear launched a Grinch-themed stuffed toy collection. Those who didn't manage to get their hands on it last year needn't worry as the toy store has brought it back again. Forget Santa and reindeers, we want a Grinch toy
right now...
The collection includes and full-sized and baby Grinch.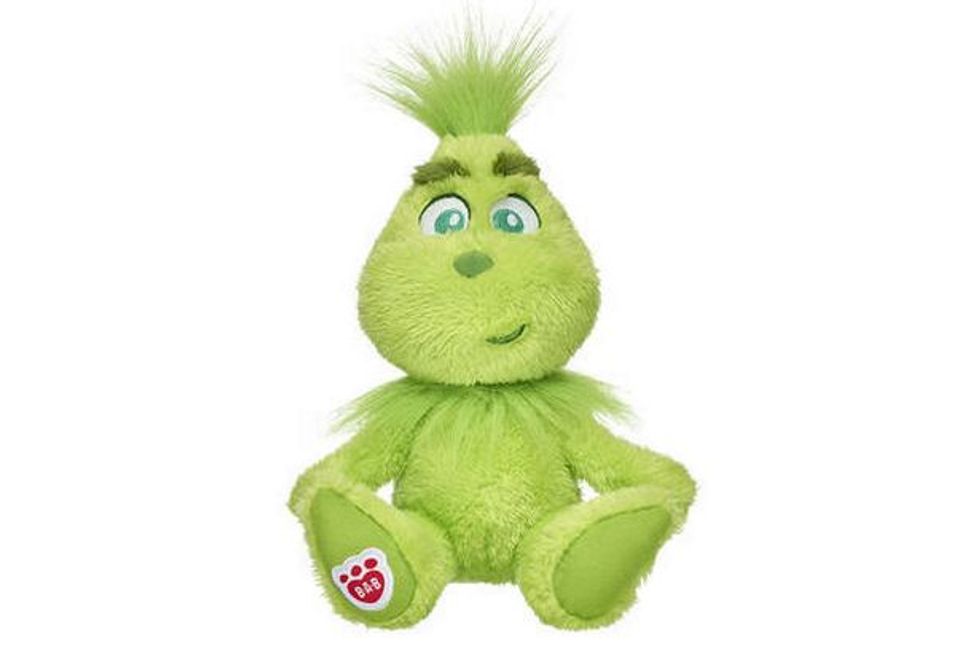 Baby Grinch can be bought on his own for $12.50, along with a whole host of matching accessories such as a Grinch-themed t-shirt and shoes.
Fans can also get their hands on a full-sized grinch kitted out in a Santa suit.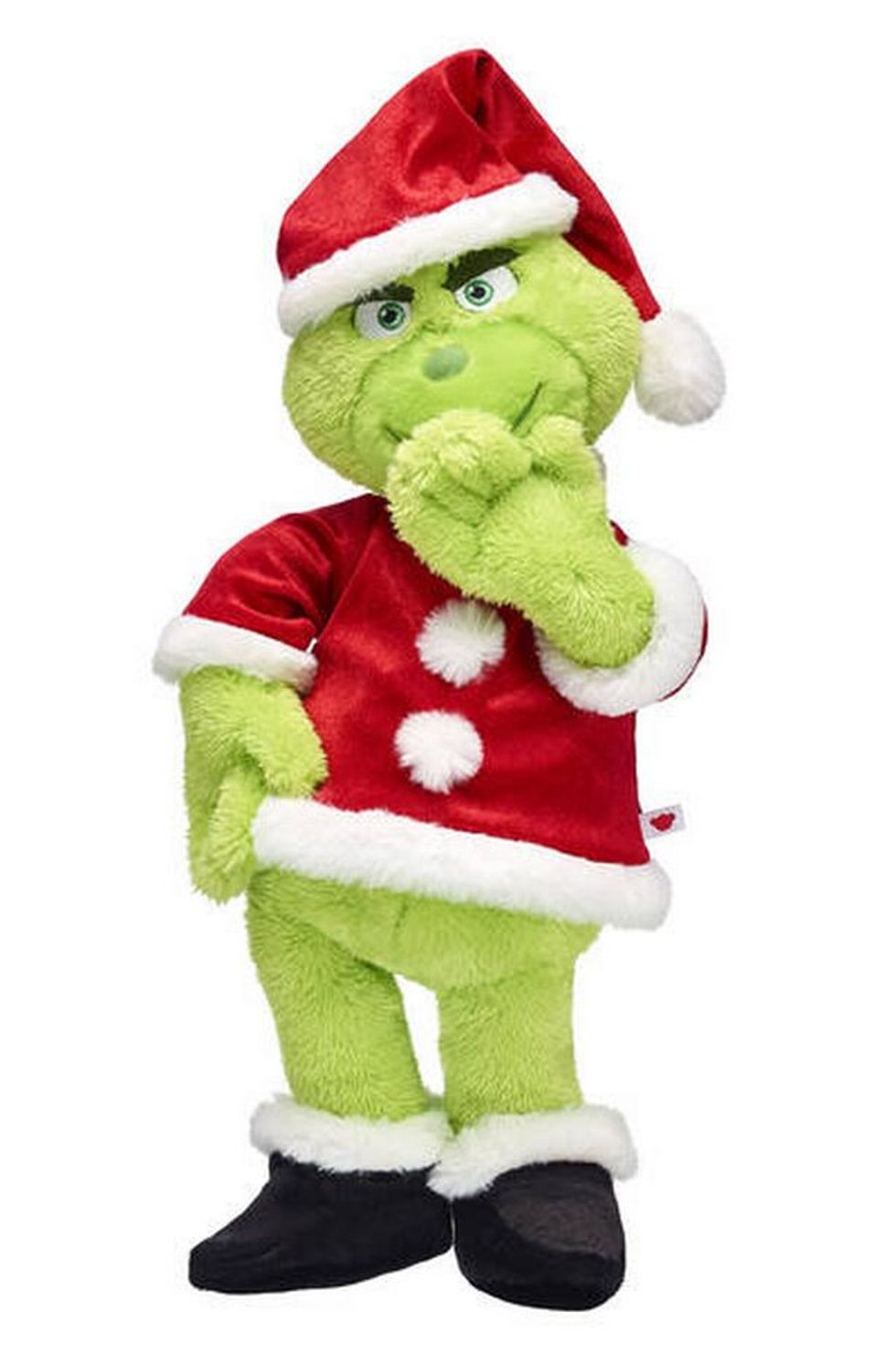 There's also the option to add a voice box with 6 different sayings.
There are also a number of bundle options available...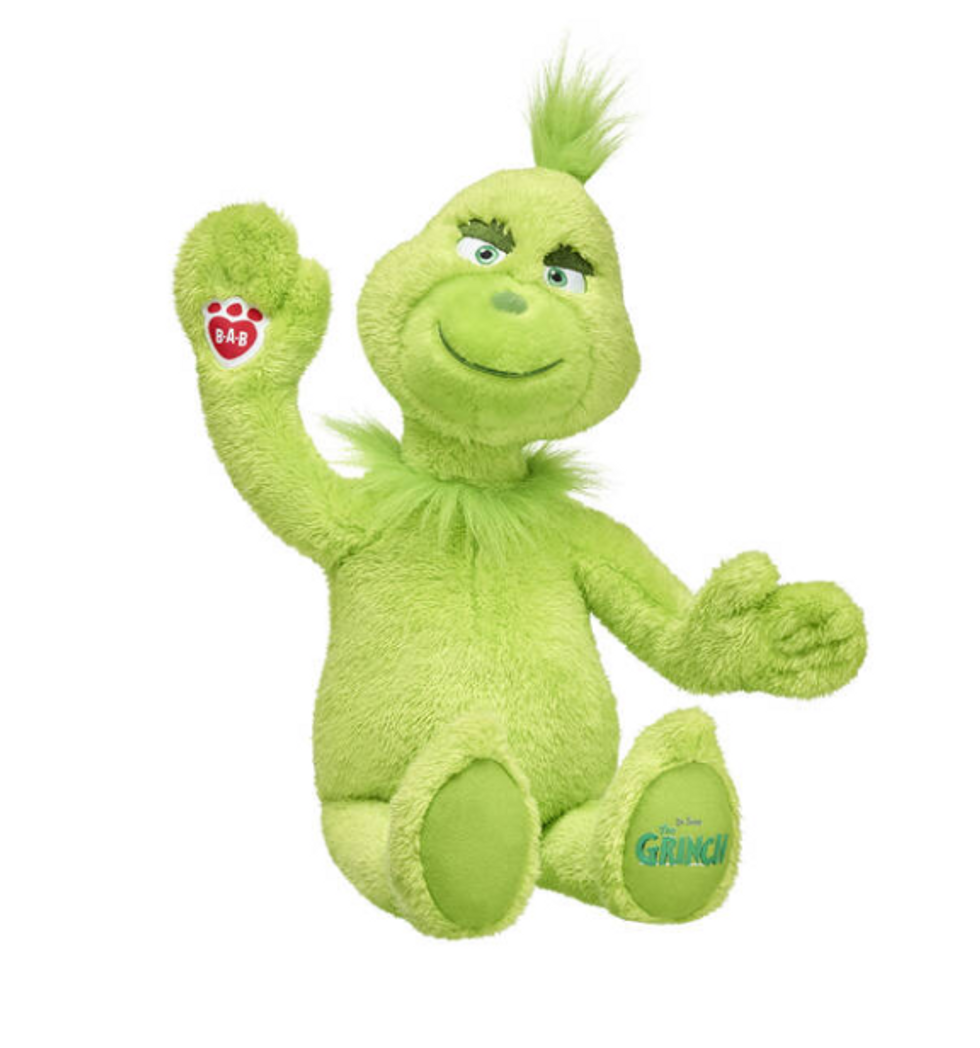 via: Build A Bear
The 
Grinch Santa Suit Gift Bundle
($45) (comes with the plush full-sized grinch and his three-piece Santa suit, while the
Deluxe Gift Bundle
($52) includes the same items from the Santa Suit set, along with the adorable baby Grinch stuffed toy. Well, we know what's going on our Christmas lists now! You can check out the full collection
here
. Stuffed toys aren't the only Grinch-themed holiday treat heading our way. Grinch-inspired cookie dough is now a thing and it looks
amazing
. Keep scrolling to get a glimpse of this tasty new invention...