After being introduced to the world through Disney's new Star Wars spin-off show, The Mandalorian, Baby Yoda has become something of an internet sensation. Fans have fallen head of heels for him, and with good reason... he's adorable.
But now, The Mandalorian isn't the only place you'll see Baby Yoda... now you can own your very own stuffed toy version and it's one of the cutest things we've ever seen.
Keep scrolling to get all the details on how to buy the adorable new drop.
Baby Yoda has become a pop culture phenomenon.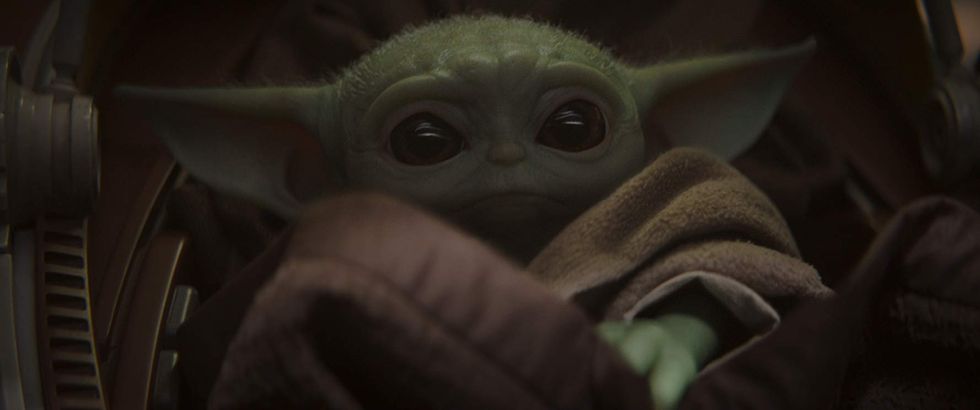 After making his debut in Disney's Star Wars spin-off series,
The Mandalorian
, it was clear that Baby Yoda was a stand out character.
Although he's actually called "The Child"...
But of course, the internet has fondly nicknamed him "Baby Yoda." This little cutie is the fifty-year-old version of the wise old Yoda we all know and love, and he is simply 
adorable.
Now, fifty sounds a little too old to be classed as an infant...
The real Yoda died in 
Return of the Jedi
, at about nine-hundred years old so, while it may not seem it, fifty is pretty much 
newborn
 for this unknown, intergalactic species.
Baby Yoda has been highlight of the series for many.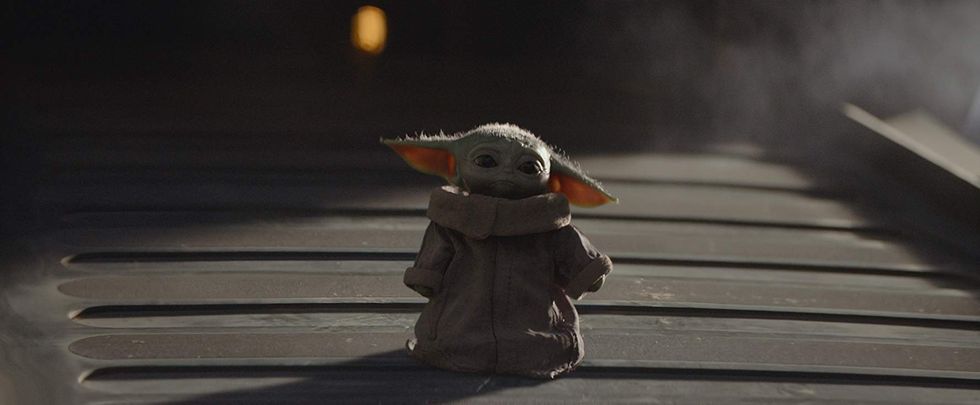 Soon after the show dropped, people flocked to Twitter to announce how they literally
cannot live without
 the adorable little creature.
He's become something of an internet sensation.
Baby Yoda saved my soul. https://t.co/RxfVQar7rf

— HousewiththeBlackDoor (@HousewiththeBlackDoor)1574092190.0
The little guy has won over the hearts of 
Star Wars
 fans.
And, like these things always do...
I love baby yoda so much so can we start a baby yoda memes thread? Ready go! https://t.co/wnPqfaVuT1

— ᑕOᑎᗯᗩY T!TTY🦬 (@ᑕOᑎᗯᗩY T!TTY🦬)1574919826.0
Baby Yoda quickly became one of 2019's biggest memes.
He's just too cute...
Where can we get one of our own?!
Well, considering that he's a fictional character...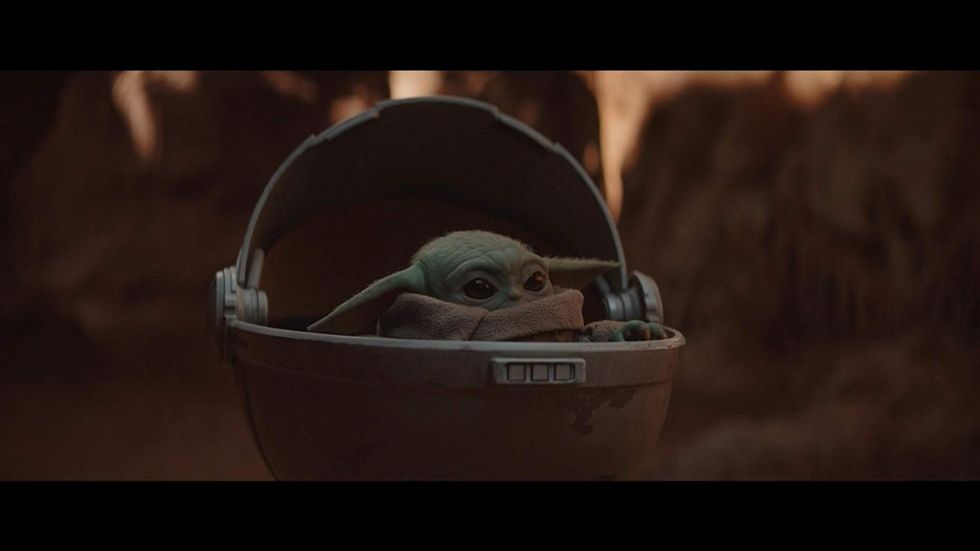 It might be pretty difficult to find a Baby Yoda of our own.
But there are some cute alternatives...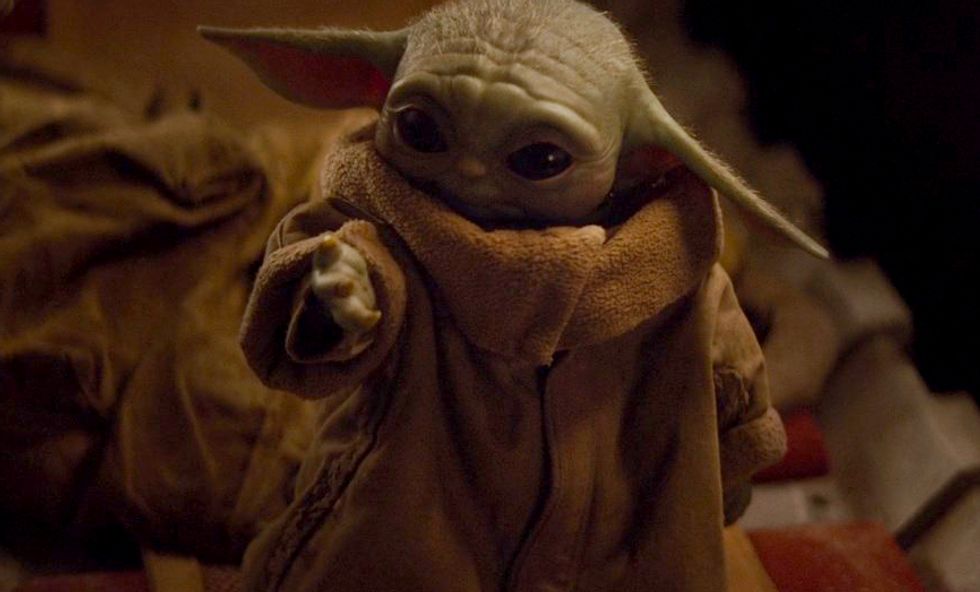 There's a ton of Baby Yoda merchandise that you can cuddle to your heart's content out there.
But the latest drop is the best yet...
Merchandise has been in high demand...
Darn it Disney.....Baby Yoda merchandise is already getting out of hand in our house. I have pre-ordered 2 differ… https://t.co/u2ALuGfFOK

— Mario World Fun Zone (@Mario World Fun Zone)1578429842.0
And there's been an array of products up for grabs.
Baby Yoda merch has been an instant bestseller across an array of retailers...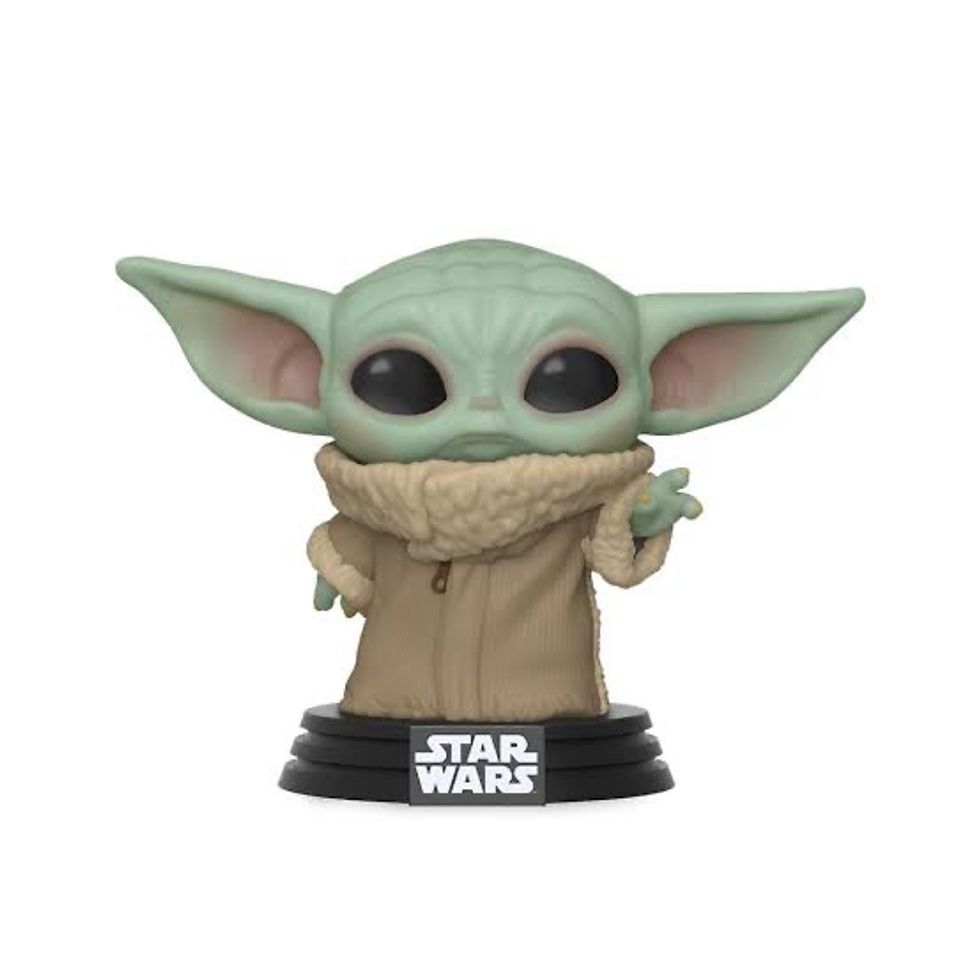 A Baby Yoda toy from Funko instantly became a top-selling action figure on Amazon last month, despite customers who preordered not set to receive theirs until May.
But the newest drop is the best yet.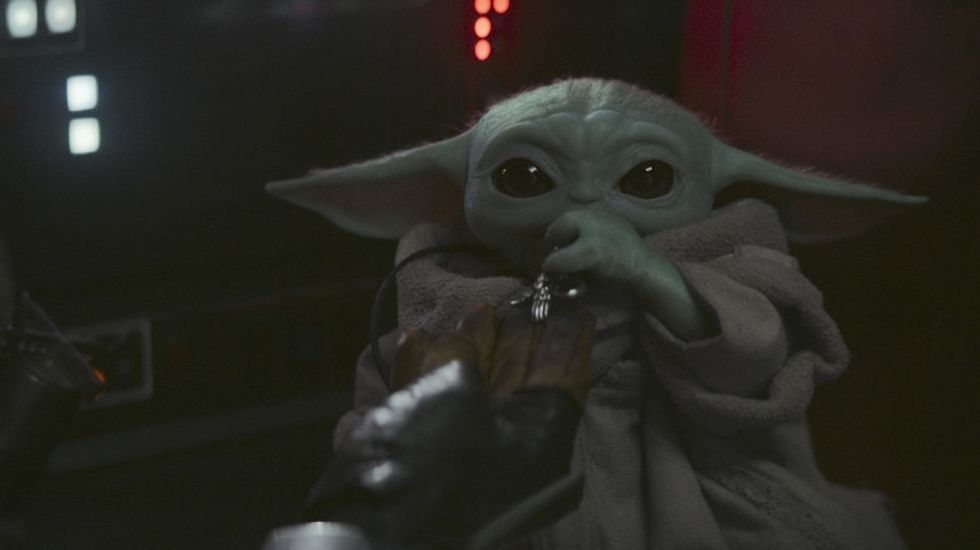 ... Baby Yoda is coming to Build-A-Bear.
The news was announced on Tuesday at the ICR Conference in Orlando, Florida.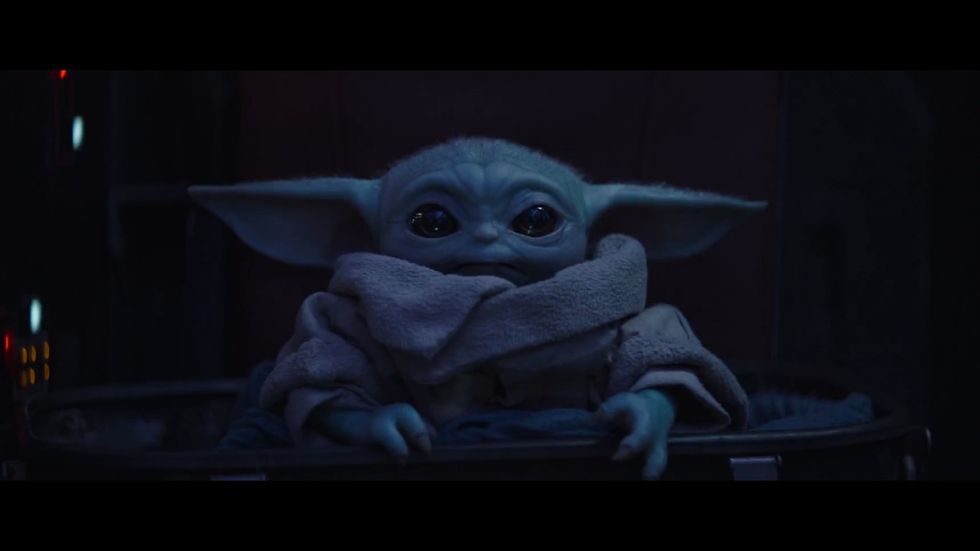 "I'm excited to share we will be one of the first companies to provide the digital and internet phenomenon who is trending higher than all the presidential candidates combined,"
Build-A-Bear CEO Sharon Price John
said during a presentation on Tuesday at the ICR Conference in Orlando, Florida. "We now will have The Child, also known as Baby Yoda." Keep scrolling to get a glimpse at the new toy.
Fans can't wait to get their hands on one...
me when i go to build a bear for baby yoda https://t.co/wKOBnRb868

— alexa 🌻🦔 (@alexa 🌻🦔)1579034749.0
Can you blame them? We need one
right
now.
The toy was then unveiled:
Build a Bear Baby Yoda will be coming in the next few months Via business insider #TheMandalorian https://t.co/gJHnVmOCR7

— Acing Entertainment (@Acing Entertainment)1579026433.0
Holding up the stuffed toy to show the audience, John explained that Baby Yoda would be available at Build-A-Bear stores "in the next few months." Just take our money now! Want to check out all the other baby Yoda merch you can get your hands on right now? Keep scrolling.