Since gradually reopening to the public, Burger King has come up with a hilariously inventive way to ensure customers abide by social distancing regulations.
Keep scrolling to see their ingenious tactic for yourself...
Here in America, we are blessed to have a wide choice of fast-food restaurants...
And even though the competition is fierce, there is always one that comes out at the top... and that's Burger King!
Founded in Jacksonville, Florida, in 1953, Burger King has been a firm fast-food favorite for years.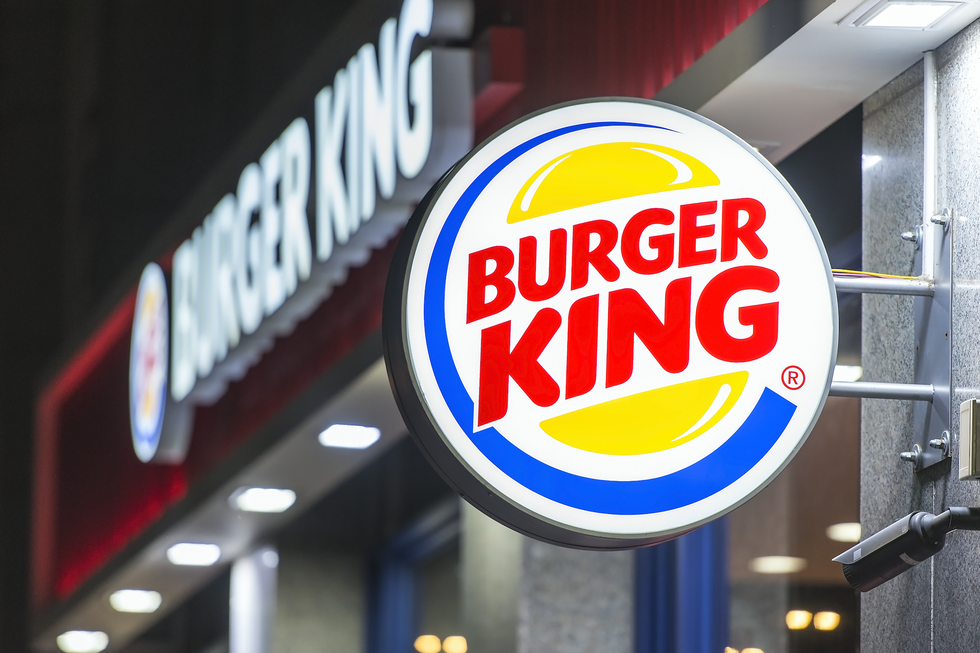 It's a massive global franchise, with over seventeen thousand locations worldwide.
And there's one thing that it's particularly famous for...
As the name suggests, Burger King really excels when it comes to burgers. It's how the restaurant started, and burgers are still by far the best selling item on the menu.
And with good reason.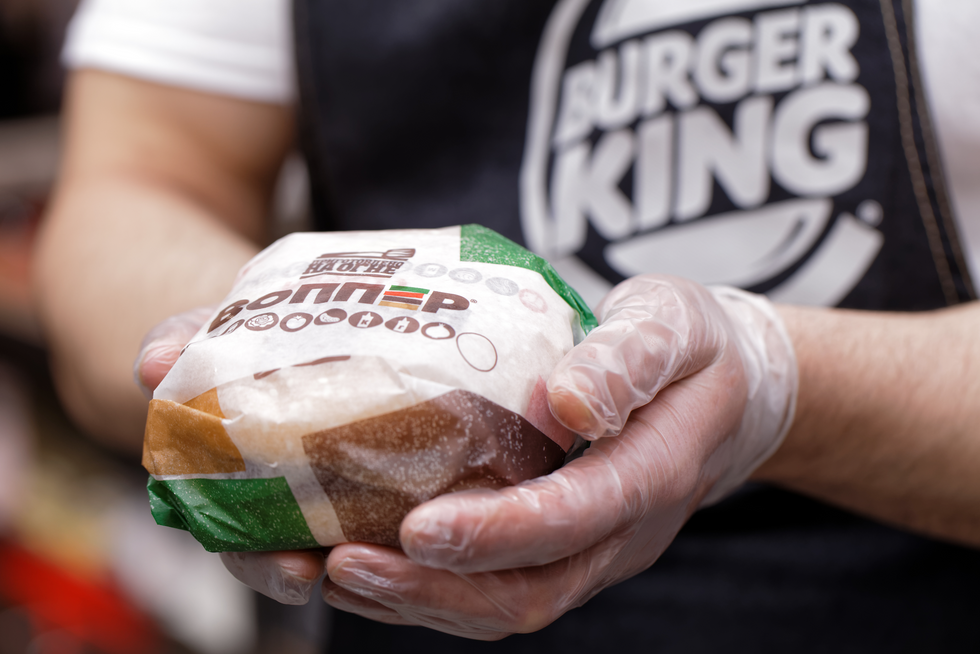 The Burger King burger is a thing of beauty - perfectly balanced flavors and textures for a uniquely tasty dining experience.
But the fast-food chain is known not only for its delicious menu...
It is also known for being family-friendly and wonderfully affordable.
There's a reason why so many families take to the chain every year...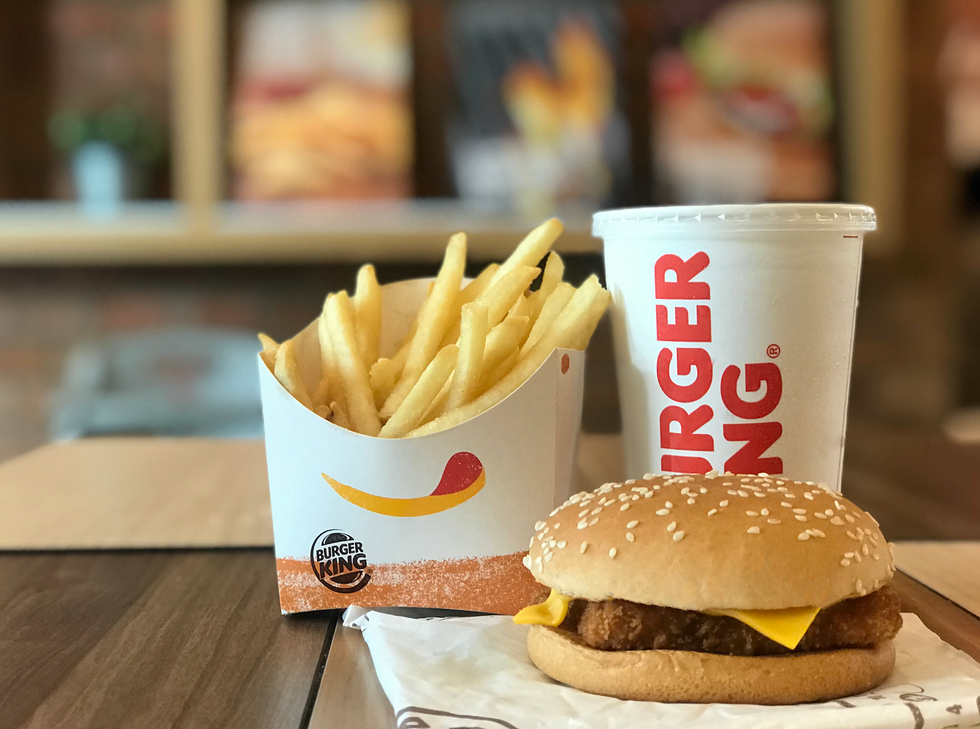 And that's because of its convenience.
But there's no denying that times have been extremely tough recently...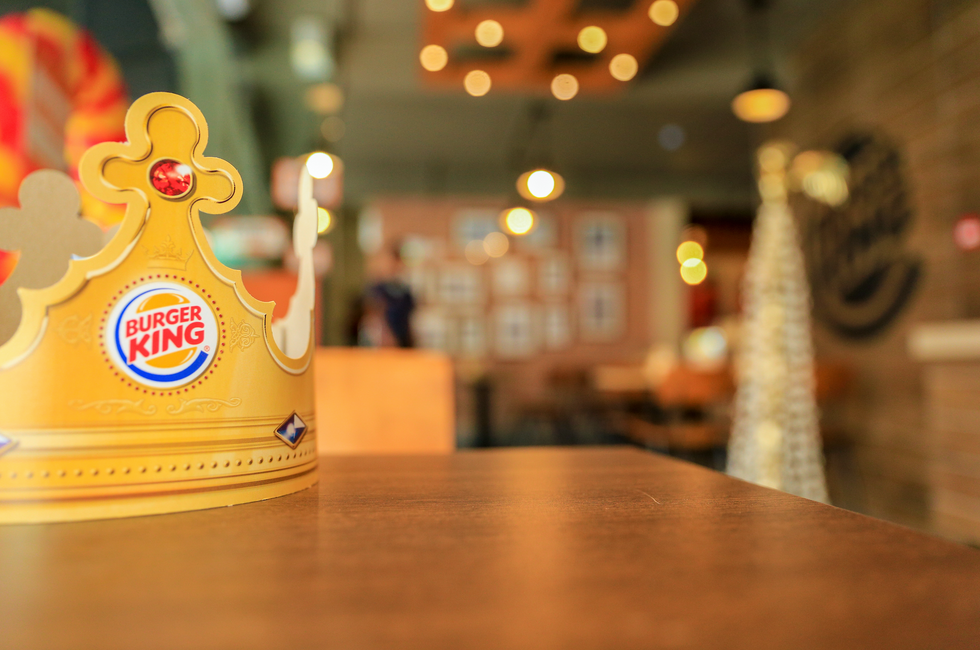 And, in the last few months, a quick visit to your local Burger King hasn't been as easy as it once was.
Thanks to the ongoing medical pandemic and social-distancing restrictions, it has been harder than ever before to get access to Burger King's services.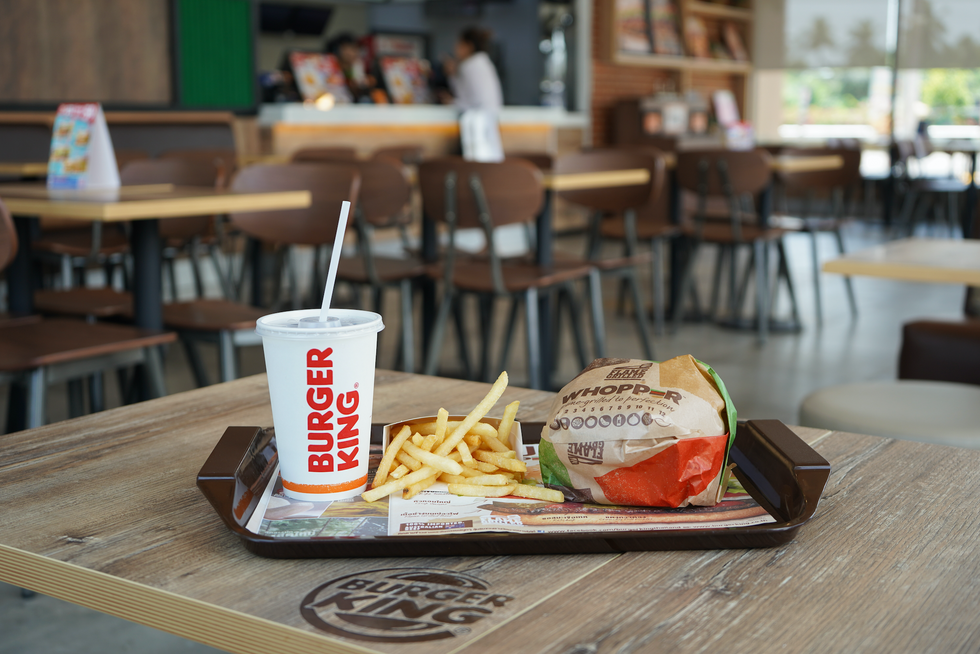 But they were determined to help as best they could. Back in March,
Business Insider
reported that the fast-food giant was to give out free food to children impacted by the virus outbreak.
Firstly, a customer must have the Burger King app...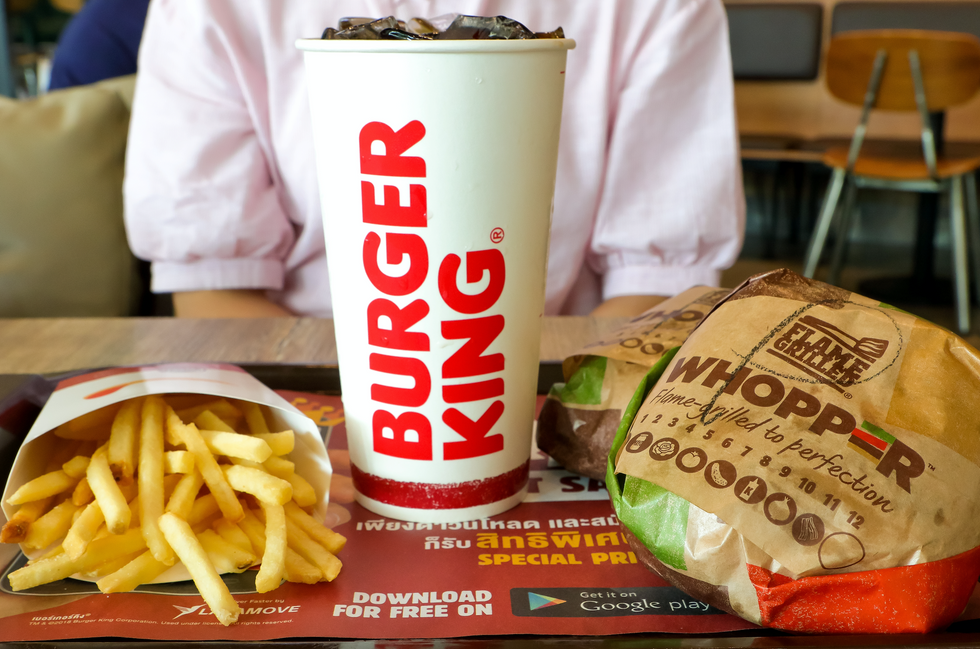 And they will be giving away 2 kids meals with any purchase made via the Burger King app starting next week, Restaurant Brands International CEO Jose Cil told Business Insider.
Sadly, a lot of children have been left without normal meals during this pandemic...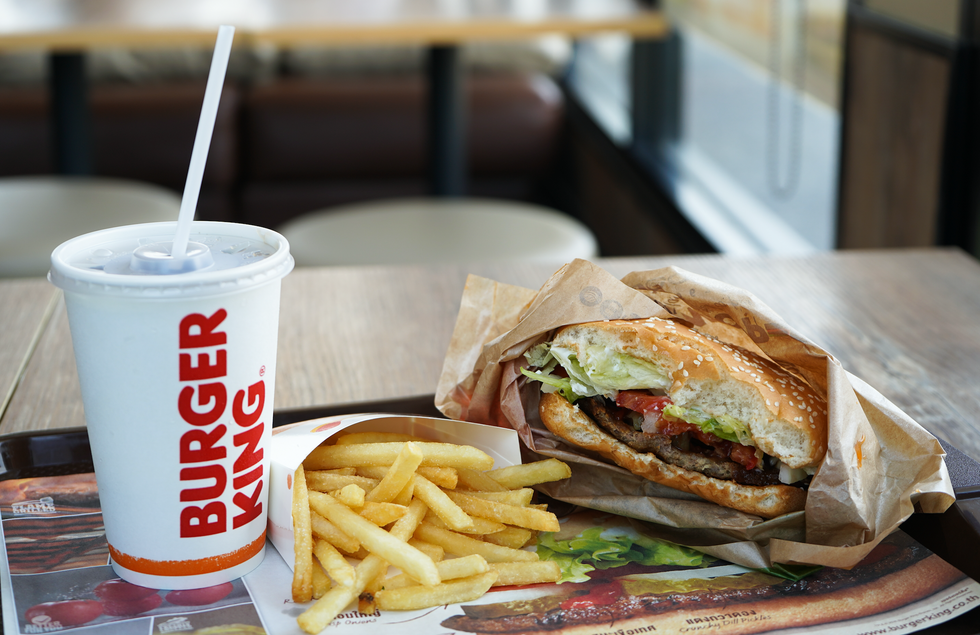 "There's a tremendous impact on children, as a result of all the school closures," Cil said. "It's one of the hardest-hit groups of Americans, because they rely so significantly on school, for lunch ... Monday through Friday, for the better part of the year,"
They wanted to make a difference...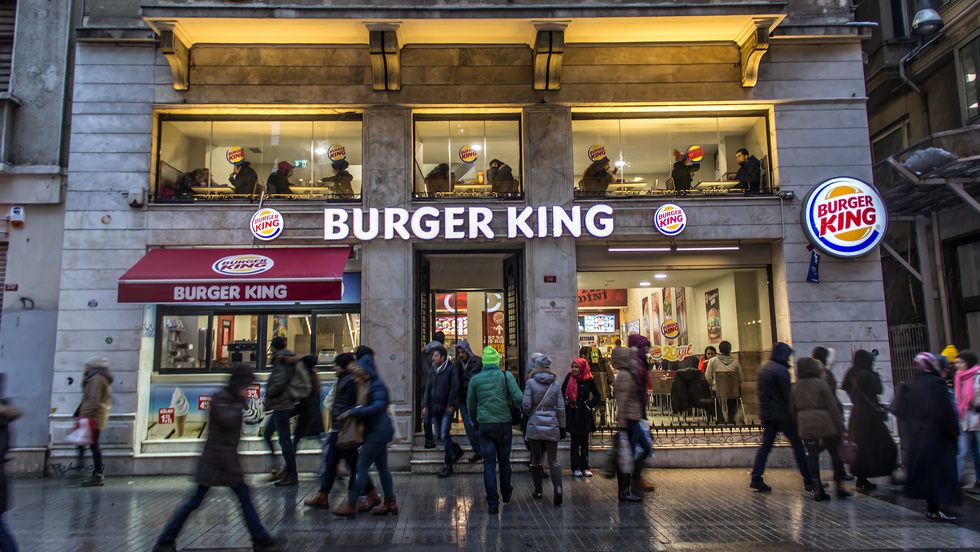 And that they made. "We have the ability to help feed America," she went on to say.
And, on the flip-side of the pandemic...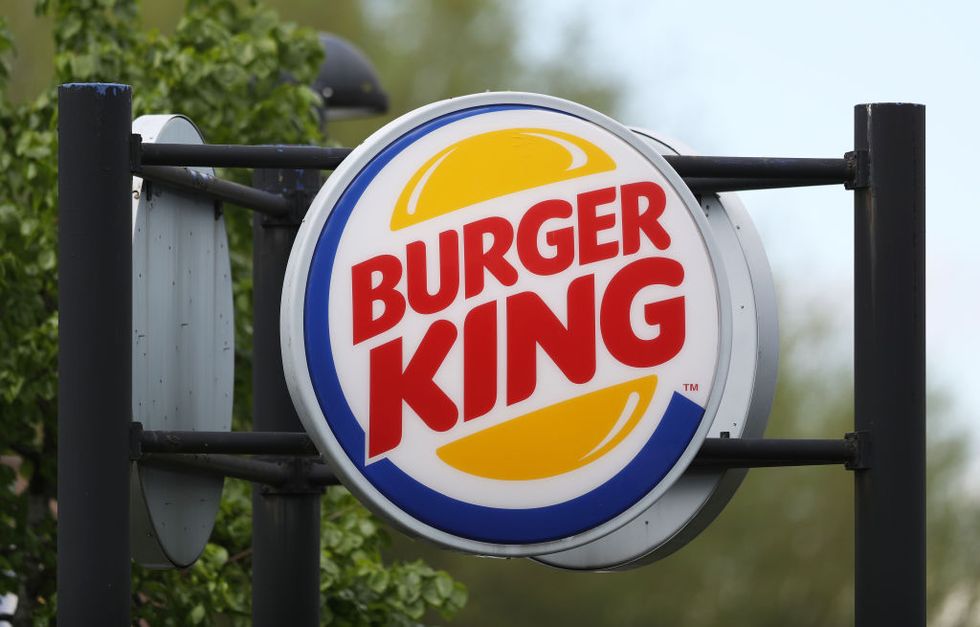 The fast-food chain has started to gradually reopen their restaurants all over the world.
But they're still being cautious of the lingering threat of the virus.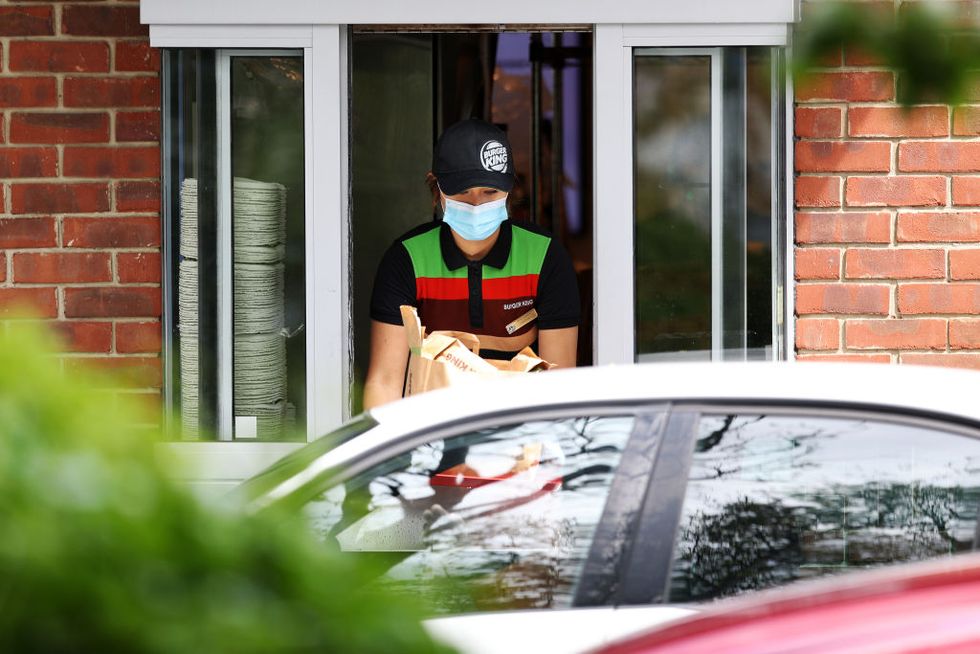 We may be gradually coming out of lockdown, but that doesn't mean we're out of the woods just yet... And Burger King is all too aware of this.
The chain has been taking extra precautions when it comes to the safety of their staff and their customers...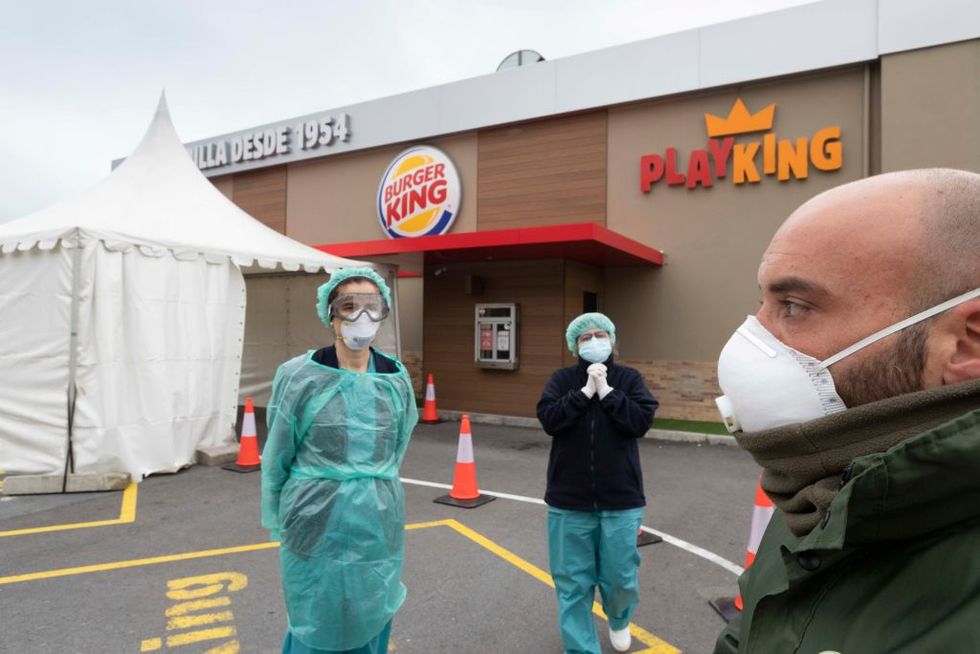 And this includes facemasks, disposable gloves, extra hygiene measures, and a limited number of customers per restaurant.
But, in Germany, they have taken their safety measures to a whole new level.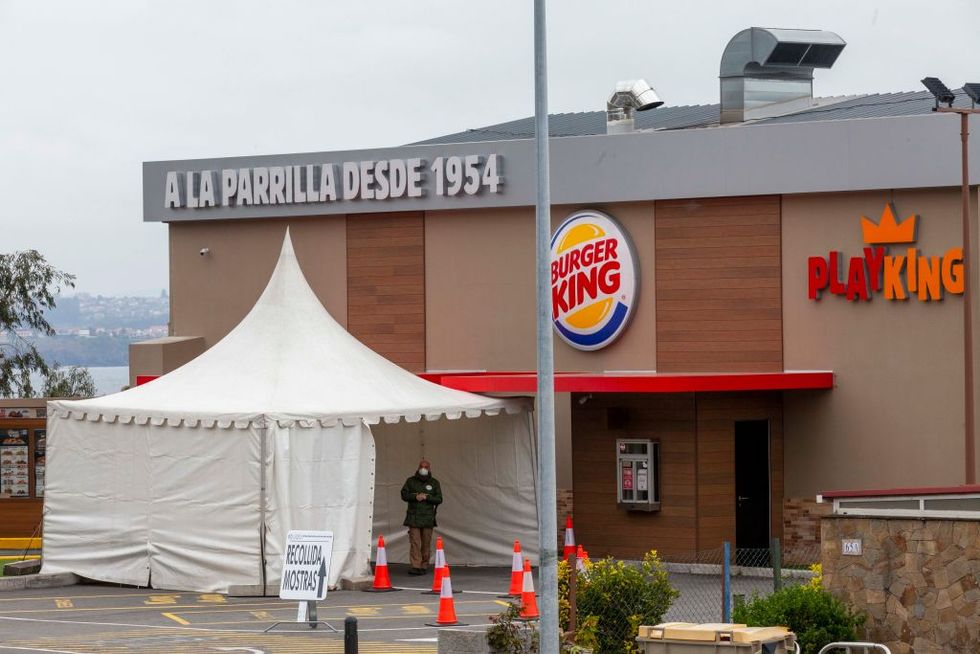 The German brains behind Burger King have come up with a rather inventive way of keeping their customers socially-distanced... And it is
amazing.
Speaking about their invention, a representative explained: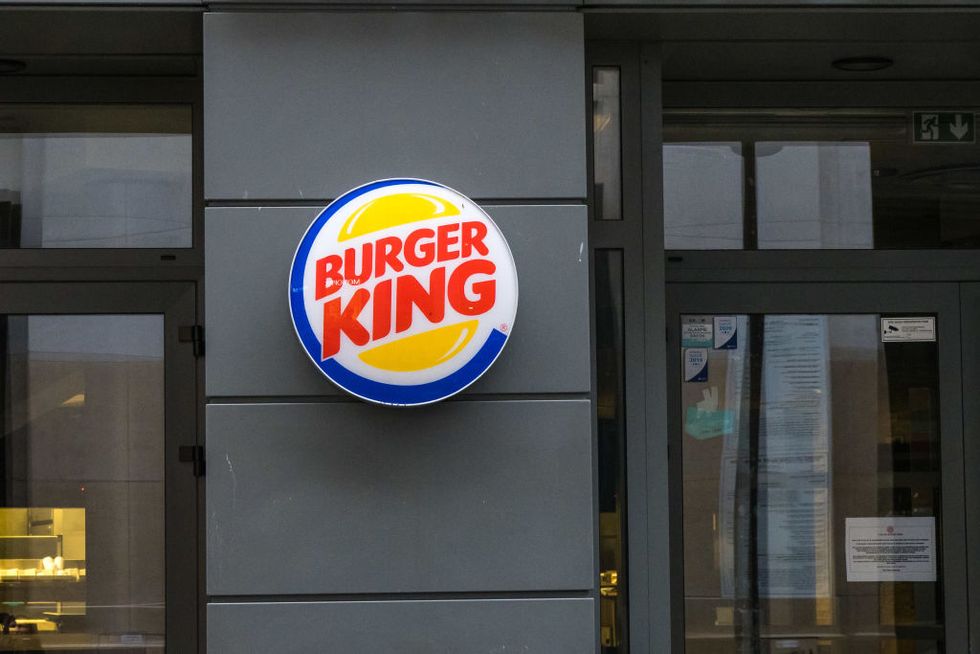 "
We wanted to reinforce the rules of high safety and hygiene standards that the BK restaurants are following.
[It] was a fun and playful way to remind our guests to practice social distancing while they are enjoying food in the restaurants."
People are loving Burger King's creativity...
@crampell I would feel much more comfortable returning to work if I had one of these

— Deirdre (@Deirdre)1590340713.0
And some have even pointed out that returning to work would be much less stressful with a gigantic Burger King crown.
Though a windy day may prove to be a little problematic...
@crampell I suspect wind might be problematic.

— Frank Baker (@Frank Baker)1590355536.0
I don't want to picture the carnage if one of those things was to fly through the air...
Introducing, the "social-distance crown."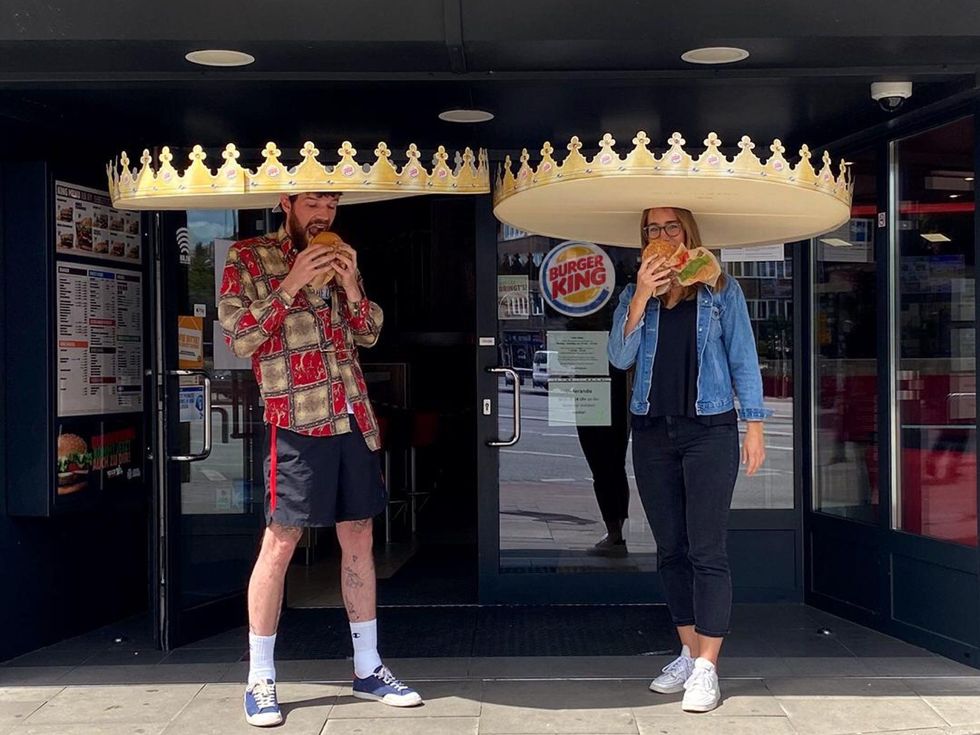 The fast-food chain has debuted their social-distance crowns that keep customers 6 feet away from each other as restaurants reopen their dine-in services across the country.
The chain showed off their new invention on Twitter...
distancing, but make it fashion https://t.co/lVn1No5Jwq

— Burger King (@Burger King)1590153930.0
With the simple caption, "distancing, but make it fashion." Creativity at it's
finest.
For more hilarious social distancing measures, keep scrolling to read about the cafe who introduced pool noodles to their customers...