Must-See-TV® alert!
Last night on ABC's Jimmy Kimmel Live! business picked up a notch when Caitlyn Jenner appeared on the show to promote her new book The Secrets of My Life. Sounds exciting!
But that wasn't all the Olympic hero came on the show to do. She also took the award-winning late night host to task for some unflattering comments he made before, during, and after Jenner's transition.
Jenner used her platform on the show to talk about her transitional period and how it has affected her faith-based lifestyle.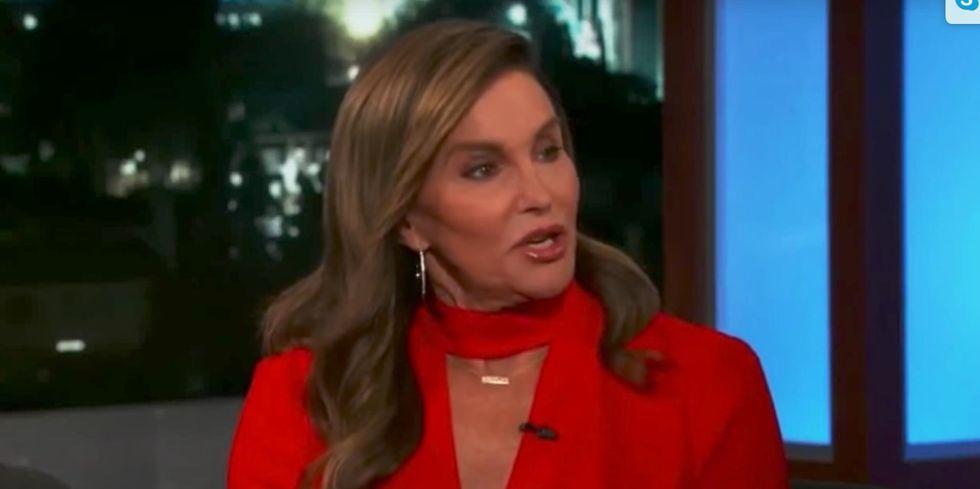 via: YouTube / ABC
"I'm a person of faith and the last thing I had to go through was 'In God's eyes, how does He see me?'"
She spoke about how even opening up to her own family was a challenge because how unfairly she was being treated by the media and entertainment programs.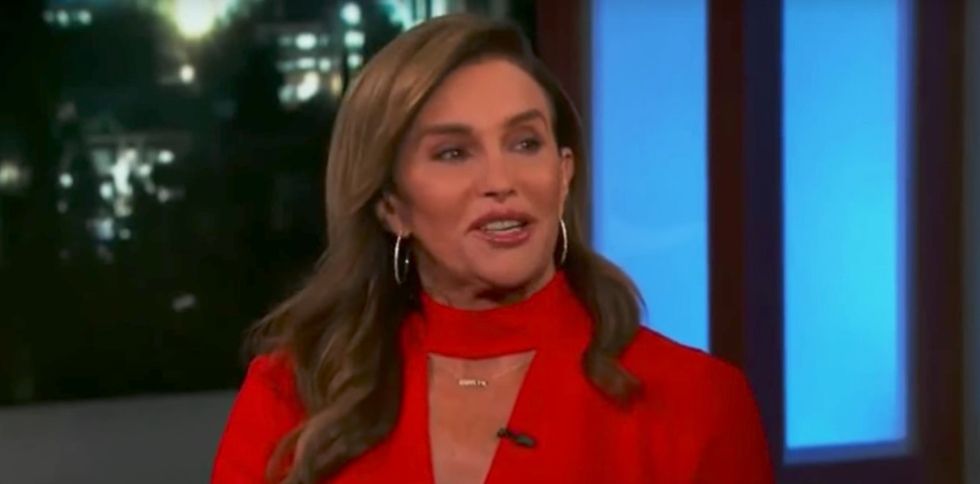 via: YouTube / ABC
"I was back in Malibu all by myself, so I slowly went through, told all my children, because it had been just hammered all over the media."
At which point, Jenner focused her attention on one person in particular — the man sitting directly across from her.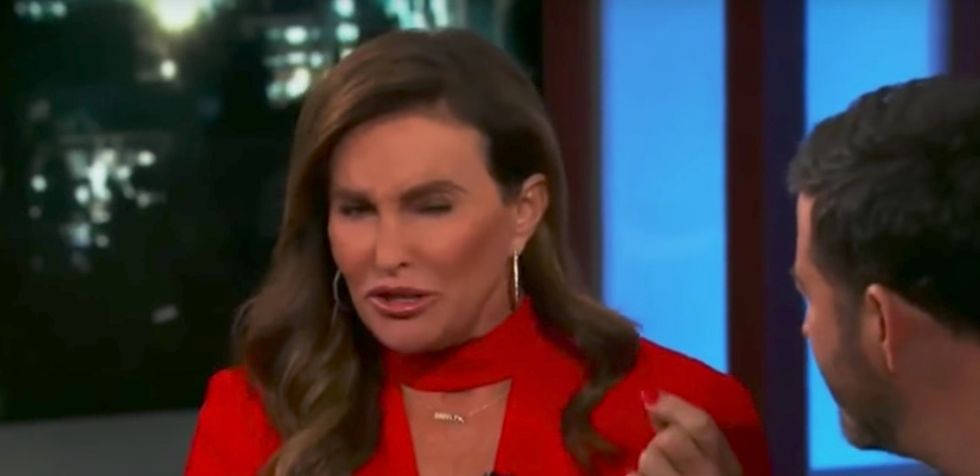 via: YouTube / ABC
"In fact..."
*Dun, Dun, DUNNNNNNN!!!!*
As a late night host tackling most any pop culture story, Kimmel had made many jokes at Jenner's expense around the subject of her appearance and slow-moving, not-yet-then announced transformation.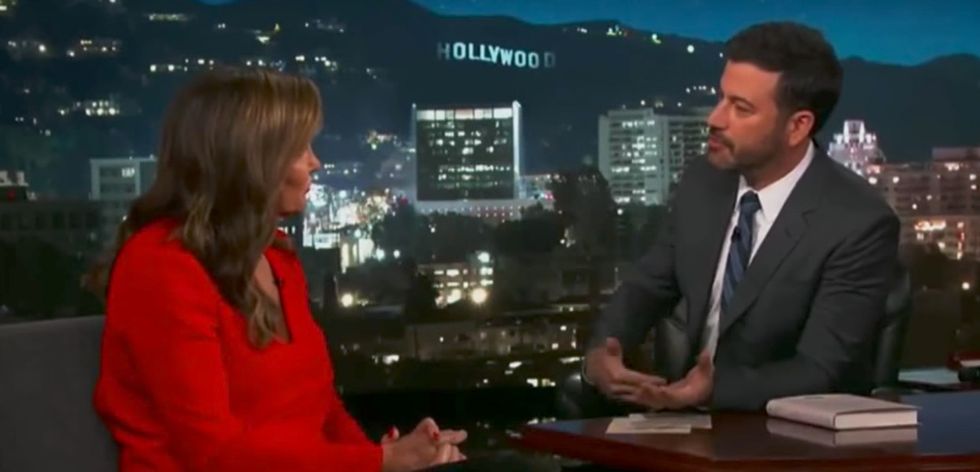 via: YouTube / ABC
"In fact, guys like you making some jokes."
Ever the charmer, Kimmel attempted to nervously laugh it off, but quickly realized the seriousness of the situation.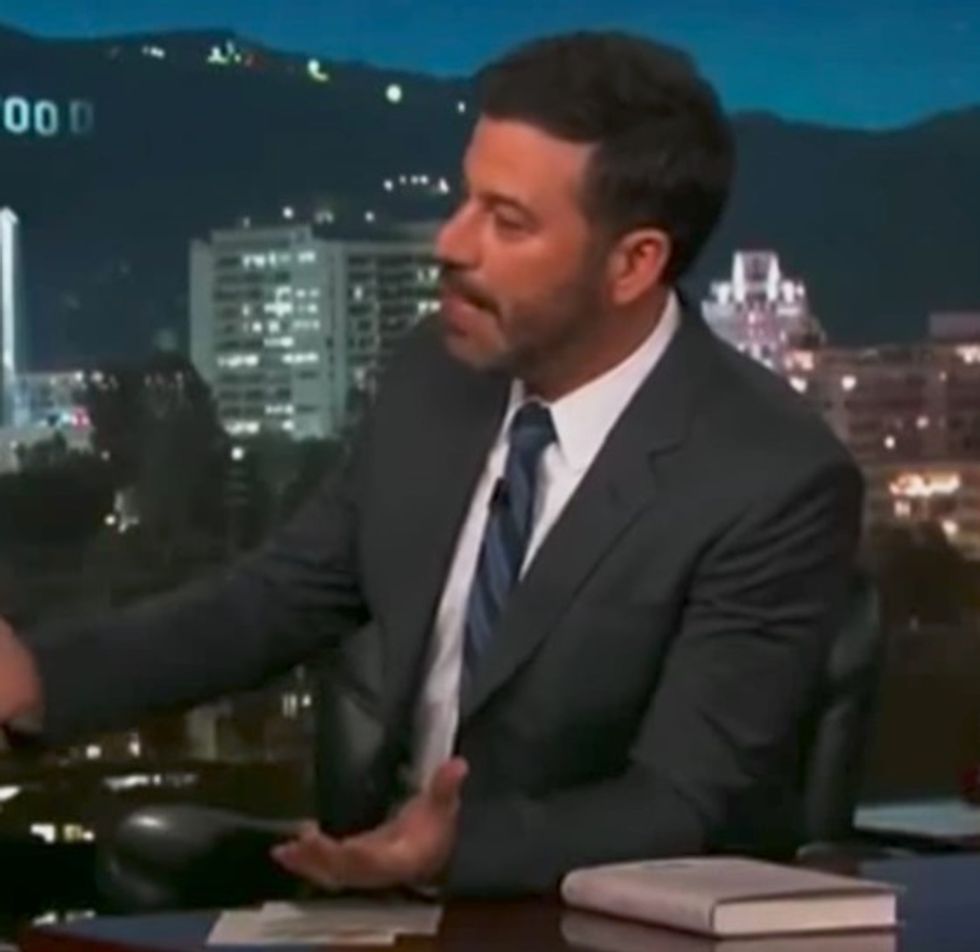 via: YouTube / ABC
He turned a subject and conversation that could quickly have become awkward into a place for healing and understanding.
He apologized for his words and explained where he was trying to come from at the time.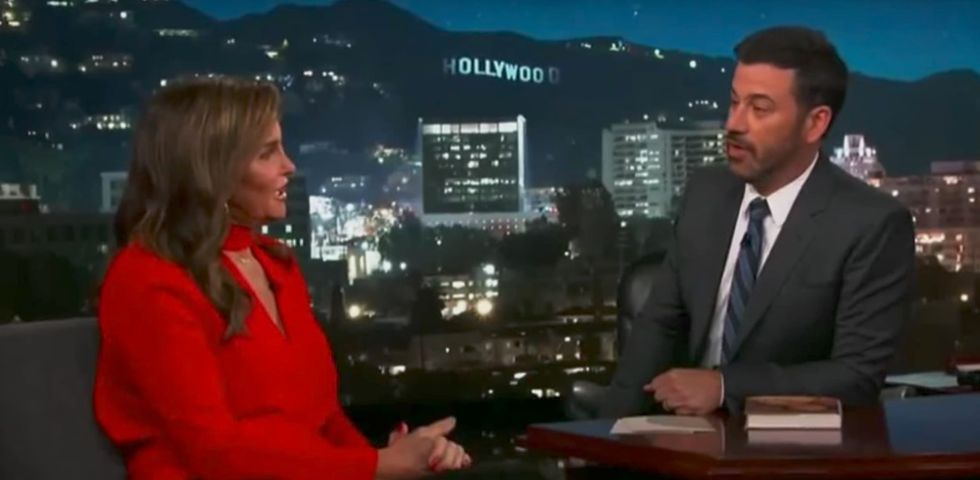 via: YouTube / ABC
"We didn't know what was going on. Sorry about that."
Which, now with the upper-hand, Caitlyn used to make a joke out of.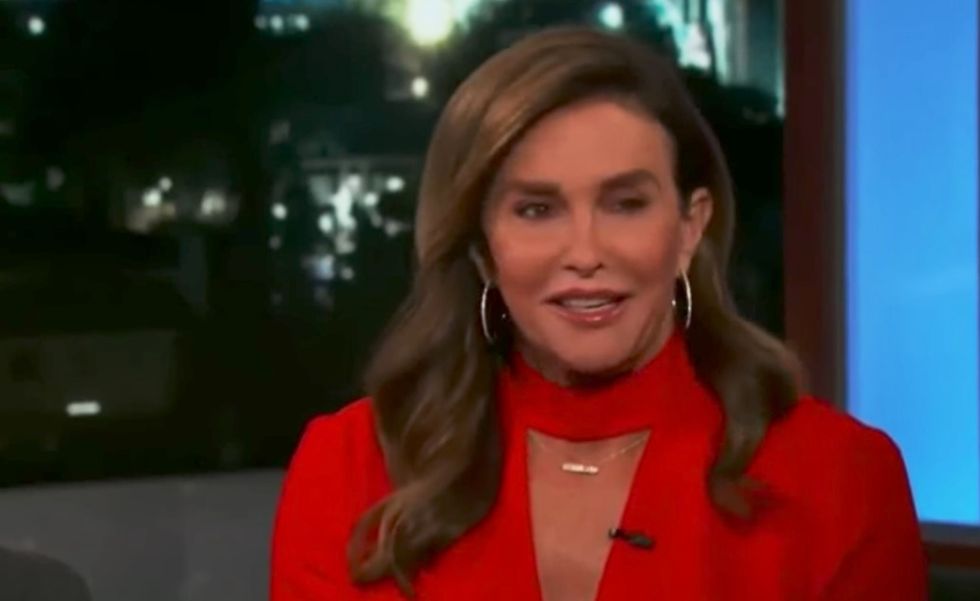 via: YouTube / ABC
"Ooo, so NOW he is going to apologize..."
But after a few more shared moments and quips, the tension was thankfully able to settle.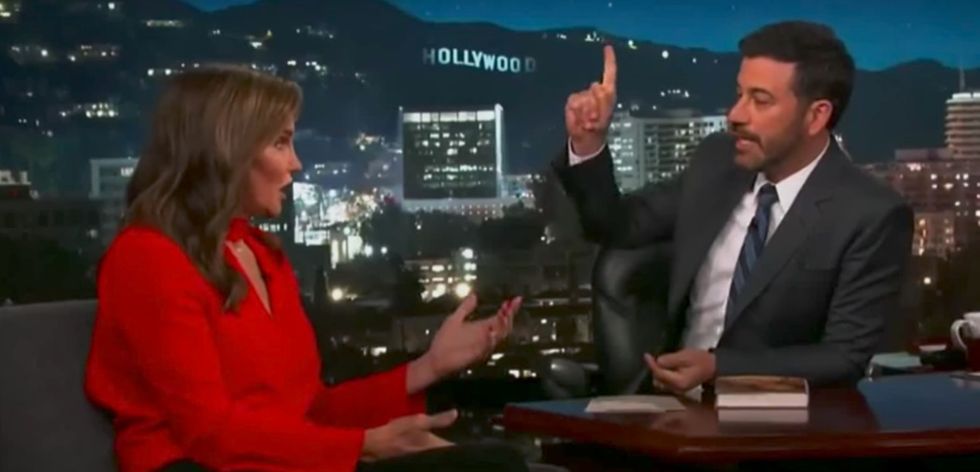 via: YouTube / ABC
And the two long-time public figures were able to put their past behind them.
And after some careful, consideration...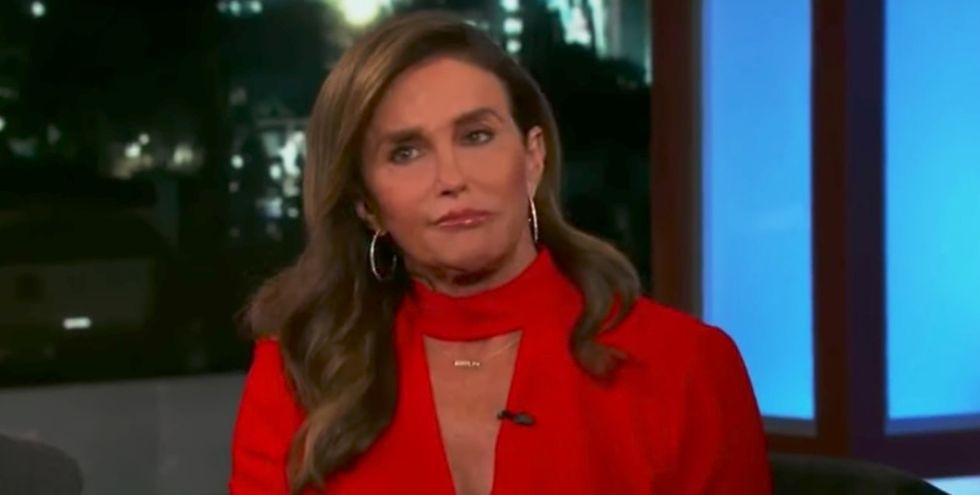 via: YouTube / ABC
Jenner accepted Kimmel's apology.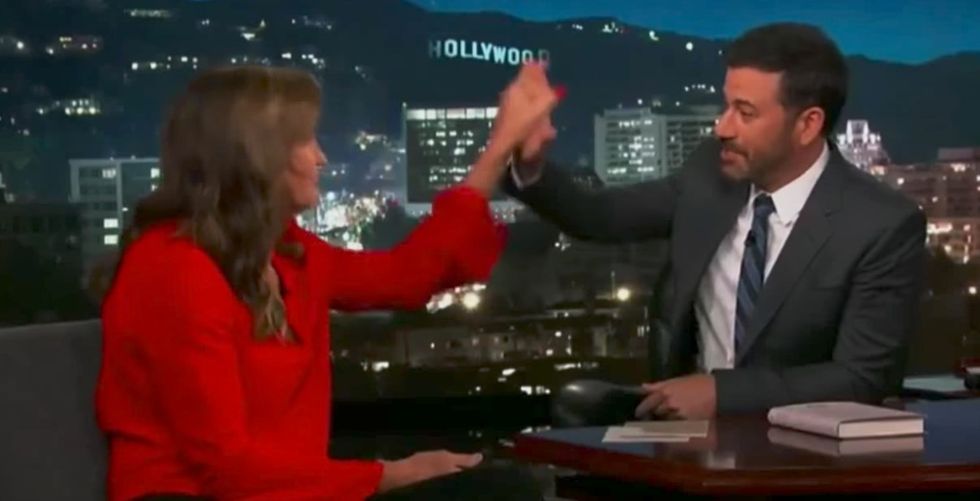 via: YouTube / ABC
Good. The last thing we need is another late night feud dominating our news feeds. C'mon, America! If Kimmel and Jenner can squash their beef, so can we! Let's all unite and come together as a people once again!
Did Jimmy go too far? Or can Caitlyn just not take a joke? You be the judge!