Caitlyn Jenner recently celebrated her seventy-first birthday, and fans are all pointing out the same thing...
How on earth can she be seventy-one-years-old?!
In a recent I Am Cait reunion, which was released on her birthday, people cannot get over how incredible Caitlyn looks for a woman of her age.
Now, Caitlyn first rose to fame as one of the most beloved athletes of the '70s...
Following her Olympic success, she has remained well and truly in the spotlight.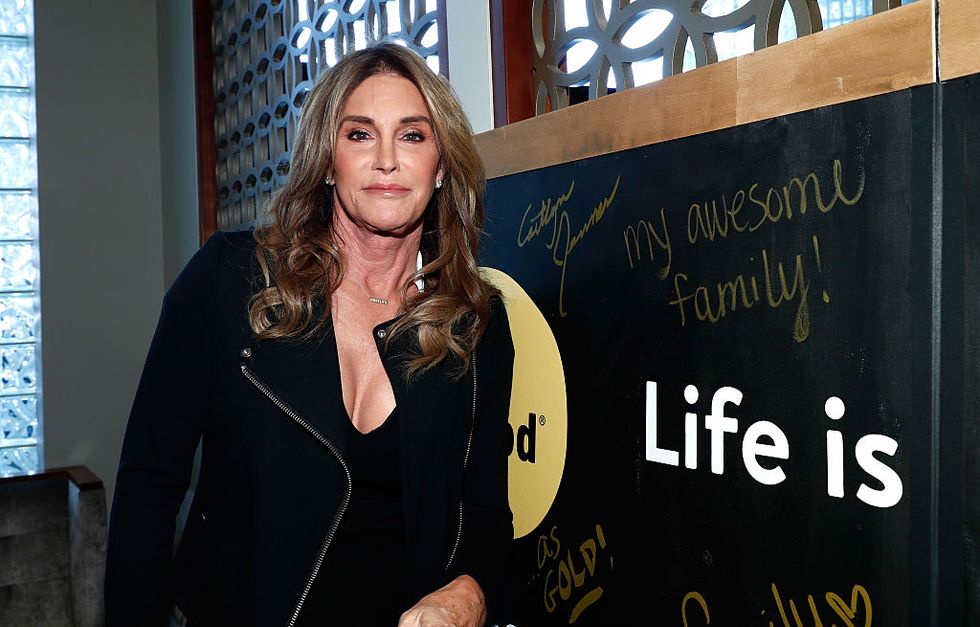 This was maintained through a number of TV appearances and endorsements, Jenner remained in the public eye. From the late '70s to the early '00s, she worked on several tv series and appeared in a handful of movies.
But there's another thing Caitlyn is very well known for...
Up With The Kardashians, of course.
Caitlyn became a huge part Keeping up with the Kardashian's.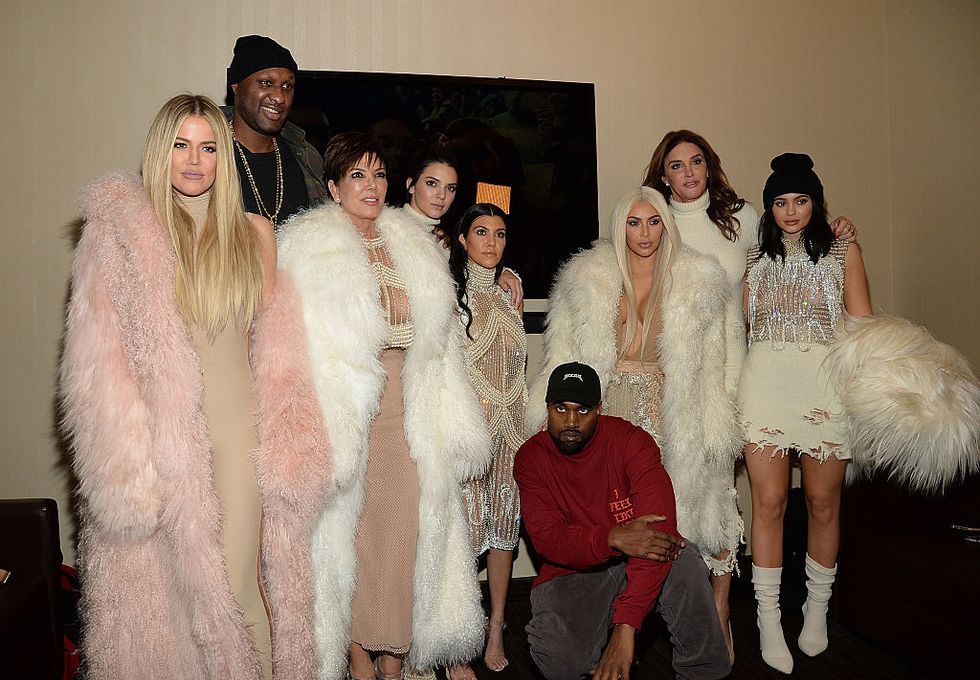 She came into Kris's life after the death of her first husband, Robert Kardashian. She had 2 children with Kris (Kendall, and Kylie) and was hastily blended as a significant role model to all the Kardashian sisters.
And, of course, we all know about the famous Caitlyn Jenner transformation.
via: Getty
Jenner initially announced she would be beginning her transition back in 2015 - and even launched her own reality show titled
I Am Cait, 
chronicling her journey throughout her transition.
2 years later, in true Kardashian-Jenner fashion, she went public on the cover of Vanity Fair.
She underwent her final operation - the gender-reassignment surgery - in 2017.
And she couldn't be happier.
Vanity Fair interview
as Caitlyn, she explained how liberating it felt to finally be open as a woman: "I have nothing left to hide. I am kind of a free person, a free soul. Up to this point, I would wear, you know, Bruce would wear sweatshirts with hoods on them so paparazzi can't get pictures and all that kind of crap."
Caitlyn insists that she is a nicer person than ever now she has transitioned.
Yet, despite Caitlyn being happier and more popular than ever...
Kendall and Kylie
. "My dad says it herself sometimes, it's kind of like mourning the loss of someone, because it is," Kendall said in a
candid interview
about Caitlyn's transition. "My dad is my dad, but he's not there physically anymore. But she lets me call her dad - that's the last little piece of dad I've got."
Though Kendall insists that she'd known about Caitlyn's gender identity for years.
There has been a noticeable strain in Caitlyn's relationship with her daughters.
And Kendall has remained loyal to her mom, Kris, during her parents' feud. "Kendall is loyal to Kris [Jenner] and has very little to do with her dad. The more time that has passed, the more she feels Caitlyn has let her down with the things she has said and with her actions," a source shared with
E!
back in 2017.
Well, it's been a few years since her transition now...
Caitlyn prides herself on using her celebrity status to spread a positive message of tolerance.
She continued:
She is passionate about paving the way for trans kids.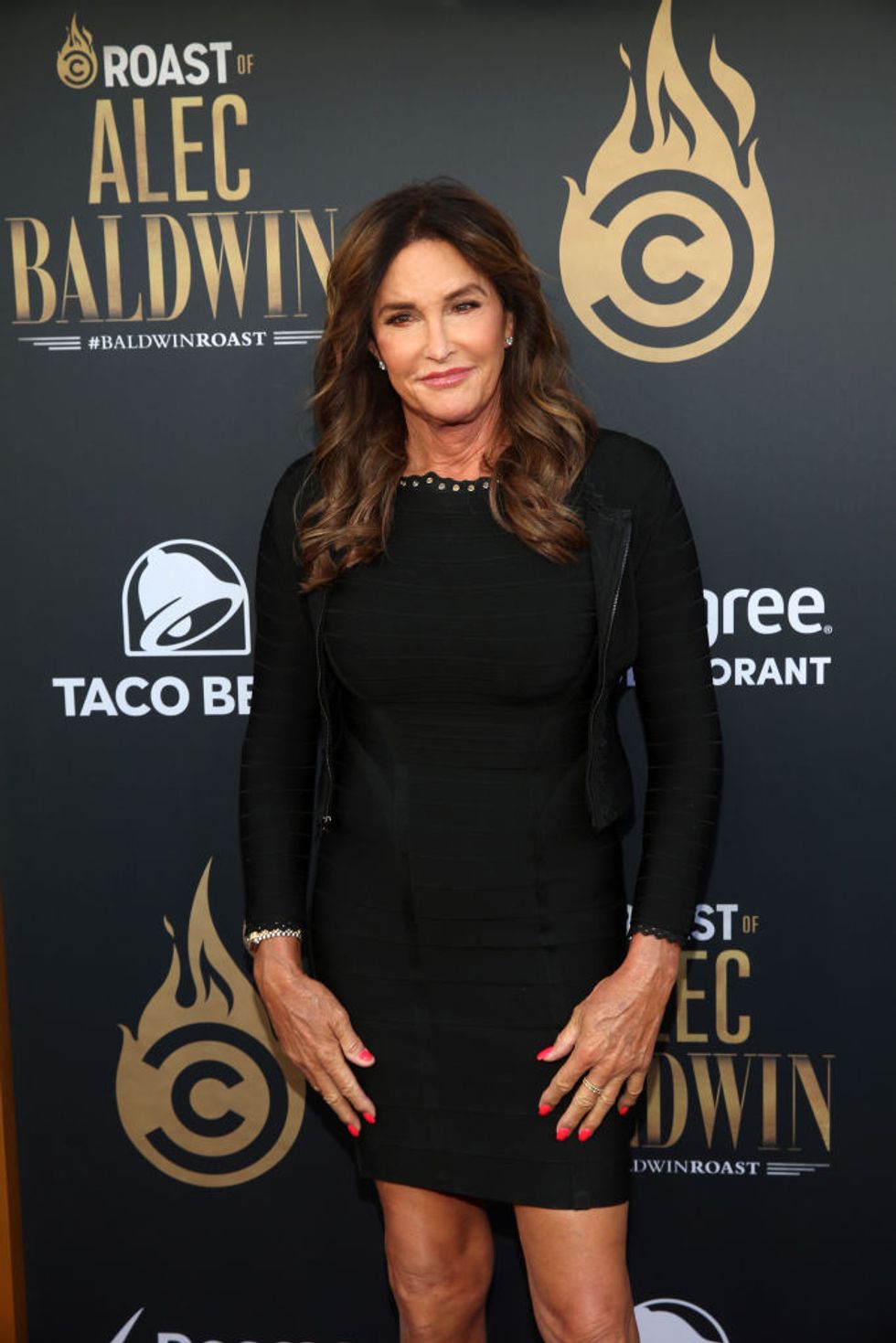 via: Getty
"If you want to call me names, make jokes, doubt my intentions, go ahead because the reality is, I can take it. But for the thousands of kids out there coming to terms with being true to who they are, they shouldn't have to take it."
Overall, Caitlyn is one hell of a woman...
specially on her birthday.
Yep, as stated earlier, the reality star turned seventy-one yesterday.
Youngest daughter, Kylie, shared this heartwarming selfie on her Instagram Stories, writing: "Happy birthday @caitlynjenner, love you so much."
Kendall, however, opted for a more retro tribute.
She shared this throwback pic to her Stories, writing simply: "Love you!"
Just before her birthday, an I Am Cait reunion was posted onto YouTube...
And people are marvelling at how incredible Caitlyn looks for seventy-one.
For the 5 year anniversary of her debut reality show, Caitlyn invited the girls she'd first filmed with to sit down, have lunch, and reminisce.
They discussed a whole array of topics, including the issues still surrounding the LGBTQ community today.
But let's just stop for one second...
How does Caitlyn look so damn young?!
Many were quick to notice that Caitlyn was simply glowing...
Which is a lot more than most people nearing their seventies can say.
Maybe it was all that wine?
If so, I'm set for eternal youth. You can watch the reunion video above. For more on Caitlyn, keep scrolling to hear why none of her family told her about the end of Keeping Up With The Kardashians...